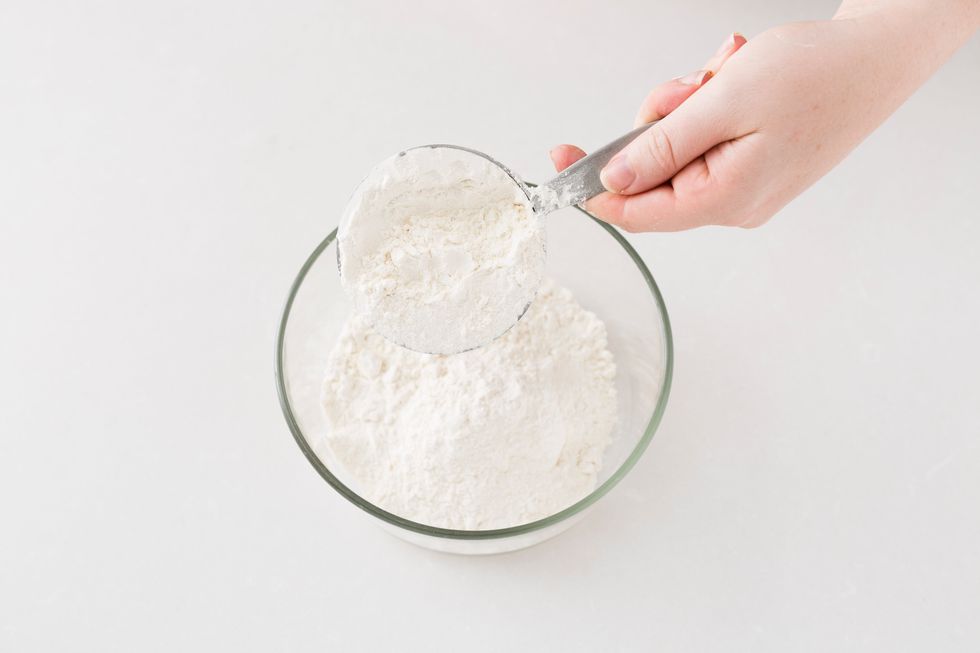 Add 2 1/3 cups of all-purpose flour to a large bowl.
Then add two teaspoons of baking soda.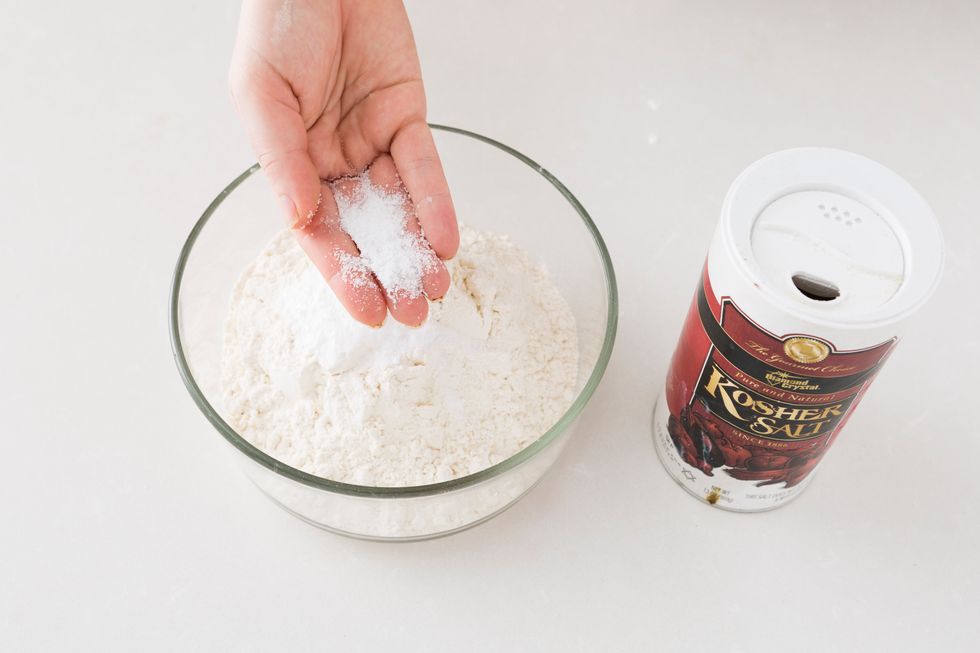 And 1/2 teaspoon of salt.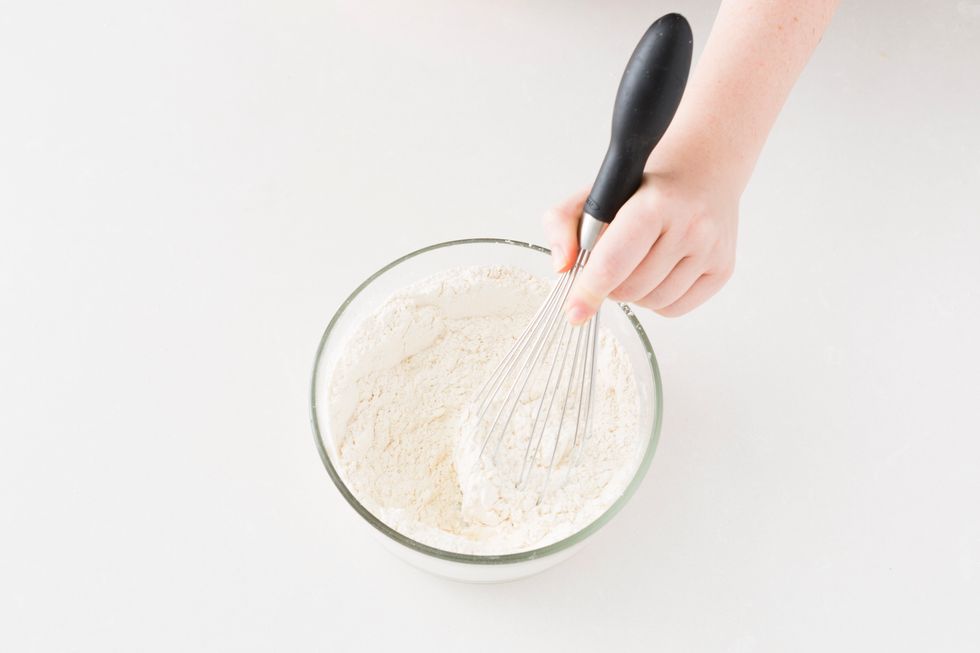 Whisk them all together.
Add in one tablespoon of pumpkin pie spice (our fave).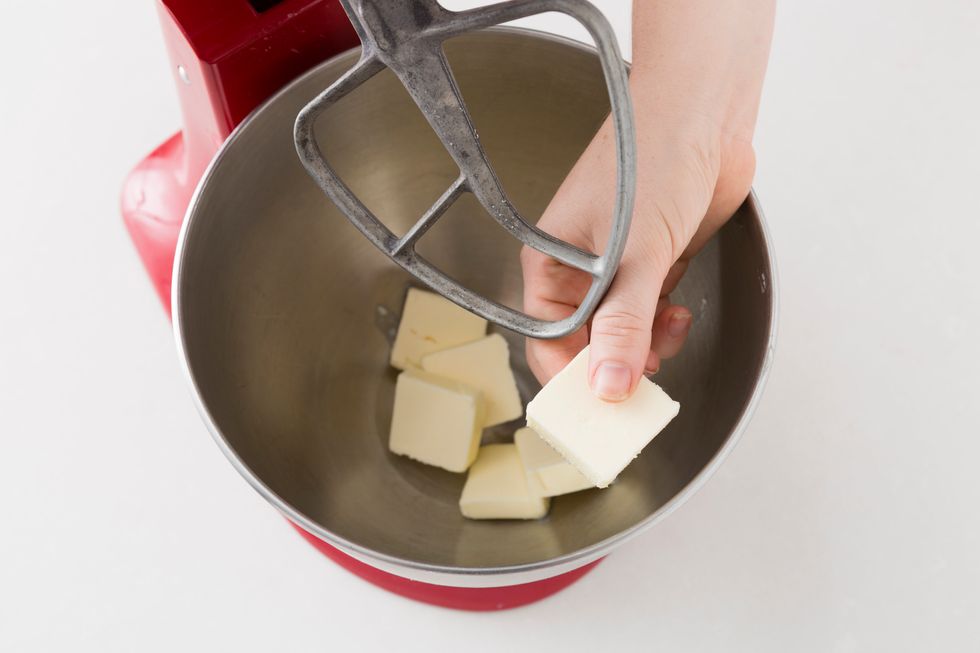 Place eight tablespoon of room temperature butter in a stand mixer. Beat the butter on medium speed until smooth and creamy.
Add one cup of packed brown sugar.
1/4 cup of molasses.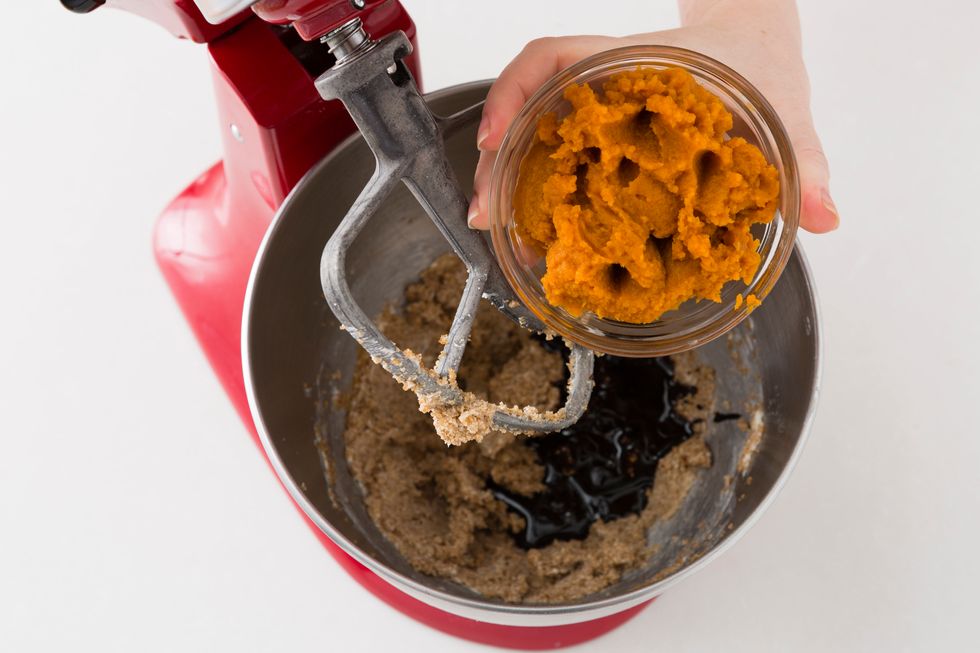 And 2/3 cup of pumpkin puree. Beat the mixture for two minutes, scraping the sides of bowl if needed.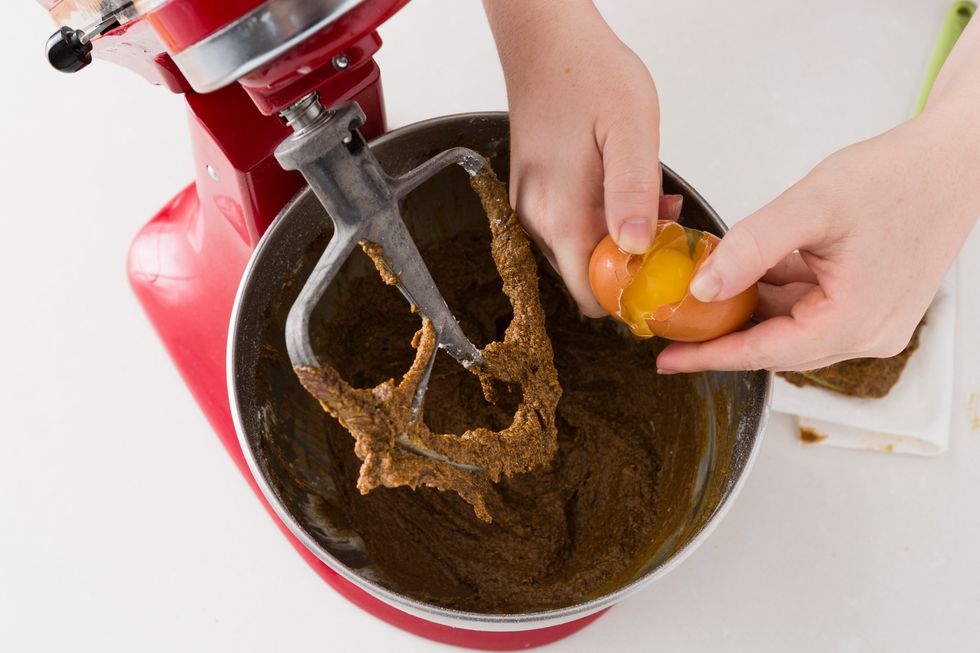 And one large egg and beat for one minute more.
Reduce your mixer speed to low and add the dry ingredients. Continue to mix until the flour disappears. If any flour remains, mix the last of the dry ingredients by hand to avoid over beating.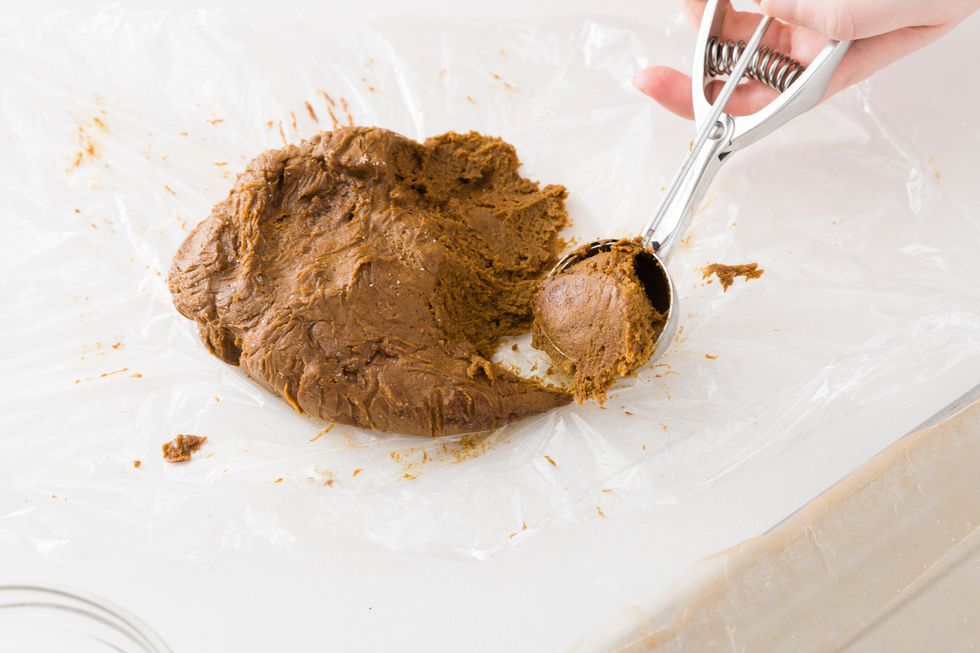 Divide dough in half and wrap each piece in plastic wrap. Leave in freezer for 30 minutes (or refrigerate for at least one hour). The longer it chills, the easier the dough will be to work with.
Preheat oven to 350°F. Line 2 baking sheets with parchment paper.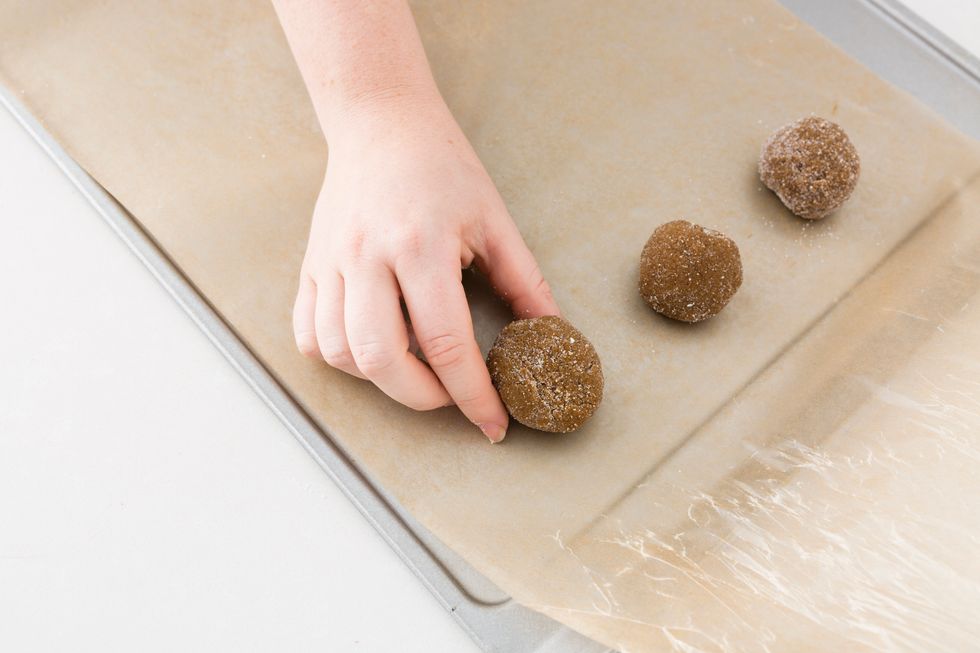 Place dough balls on cookie sheets. Be sure not to overcrowd.
Use the bottom of a glass to gently press down on the cookies.
Now onto the filling! Add a packet of cream cheese in an electric mixer.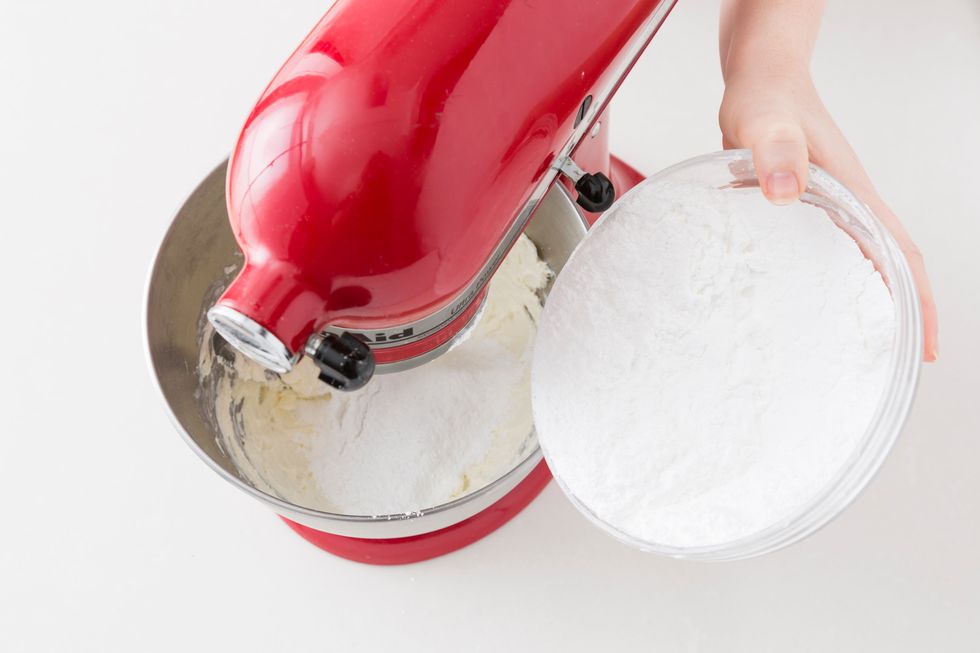 Combine with 3 1/2 cups of confectioners' sugar. Mix on slow until all the sugar is mixed in.
Once you add in your vanilla extract, continue mixing on a low speed until it too is fully incorporated.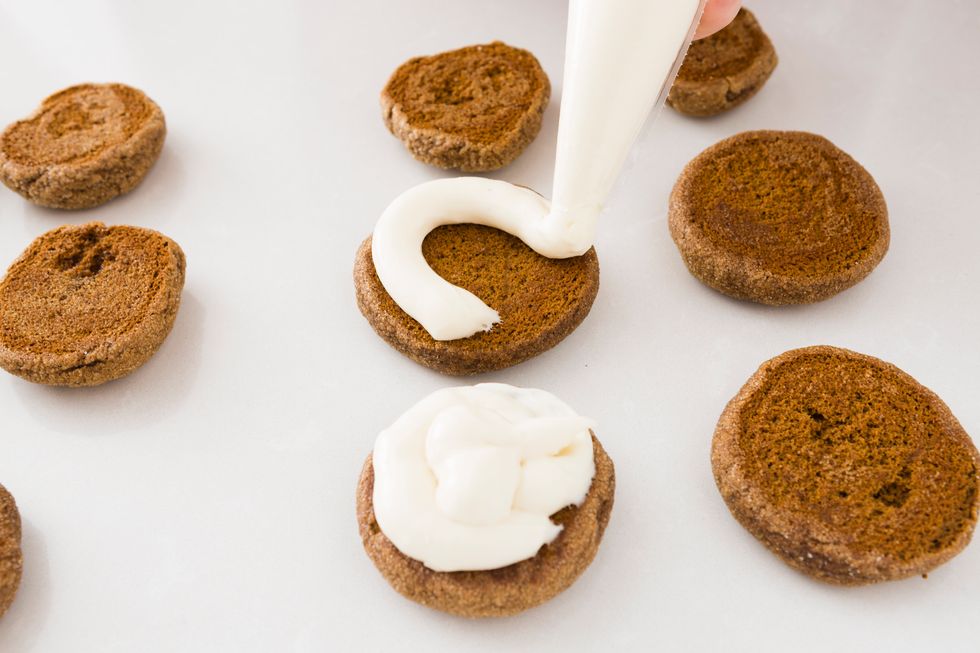 Pipe the filling on the bottom of one cookie.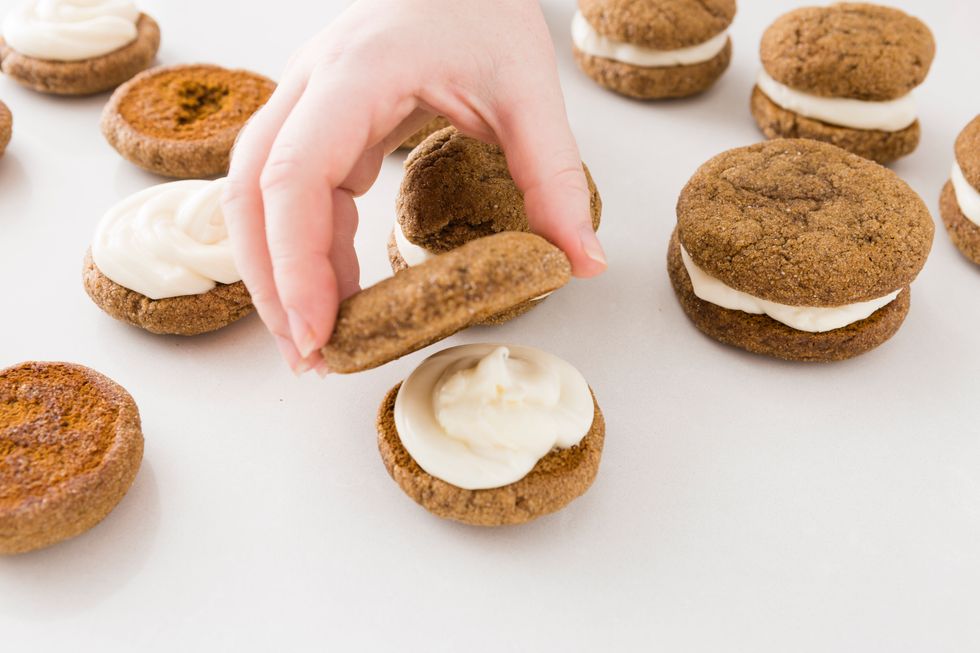 Top with another cookie and gently press together. Repeat with your remaining cookies.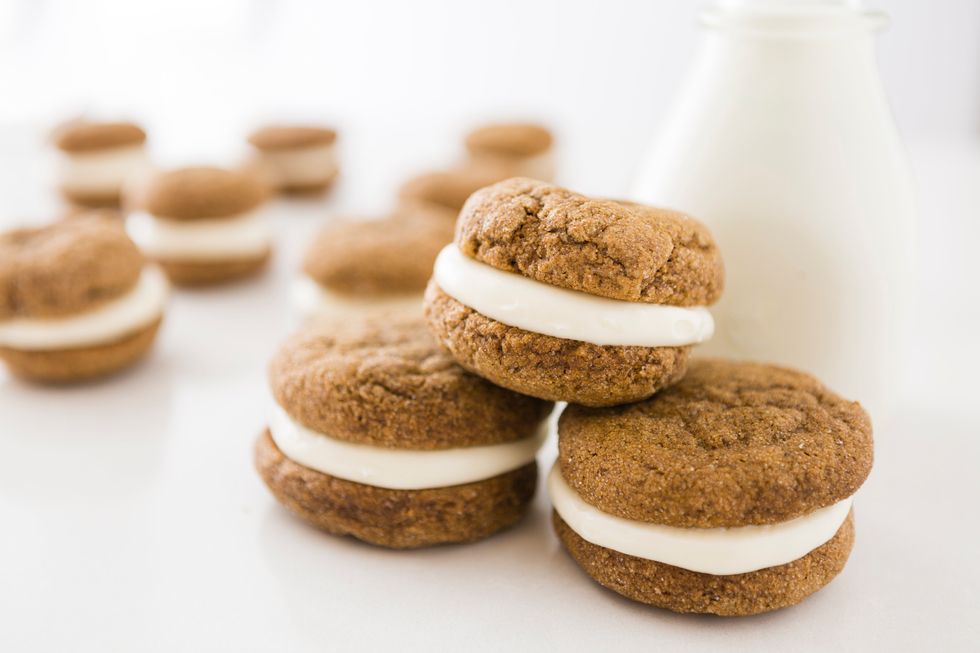 YUM!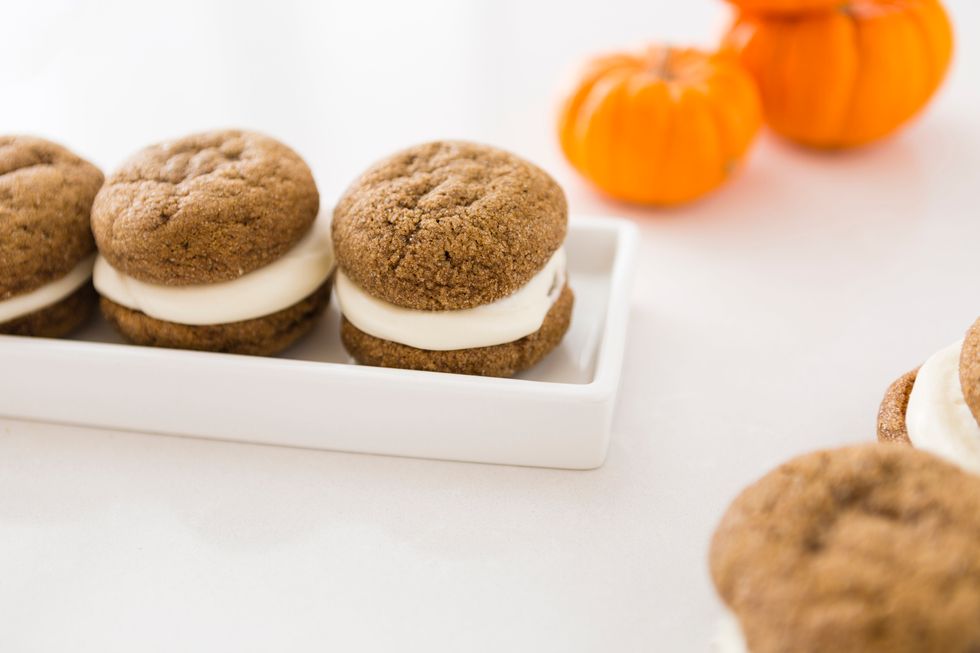 Pumpkin + cream cheese frosting? YES PLEASE!
1/3c all-purpose flour
1.0tsp baking soda
1/2tsp salt
1.0Tbsp pumpkin pie spice
8.0Tbsp unsalted butter, room temperature
1.0c light brown sugar, packed
1/4c molasses
2/3c pure pumpkin puree
1.0 large egg
1/2c granulated sugar
1.0 package of cream cheese, softened
1/2c confectioners' sugar, sifted
1.0tsp vanilla extract
B+C
We are the team behind B+C Guides. Feel free to message us if you have any questions or see something that could be improved!