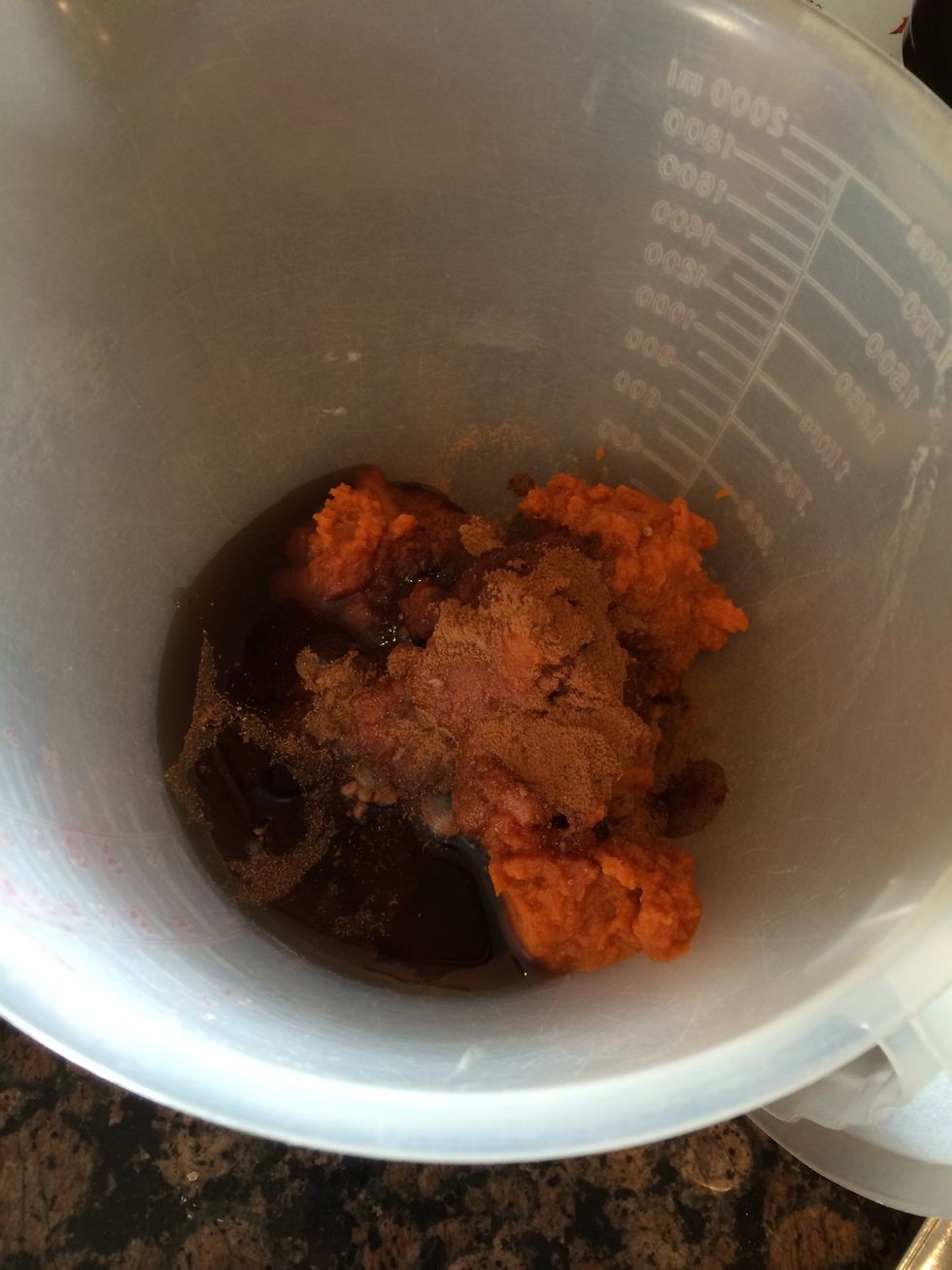 Put everything but the coconut milk into a bowl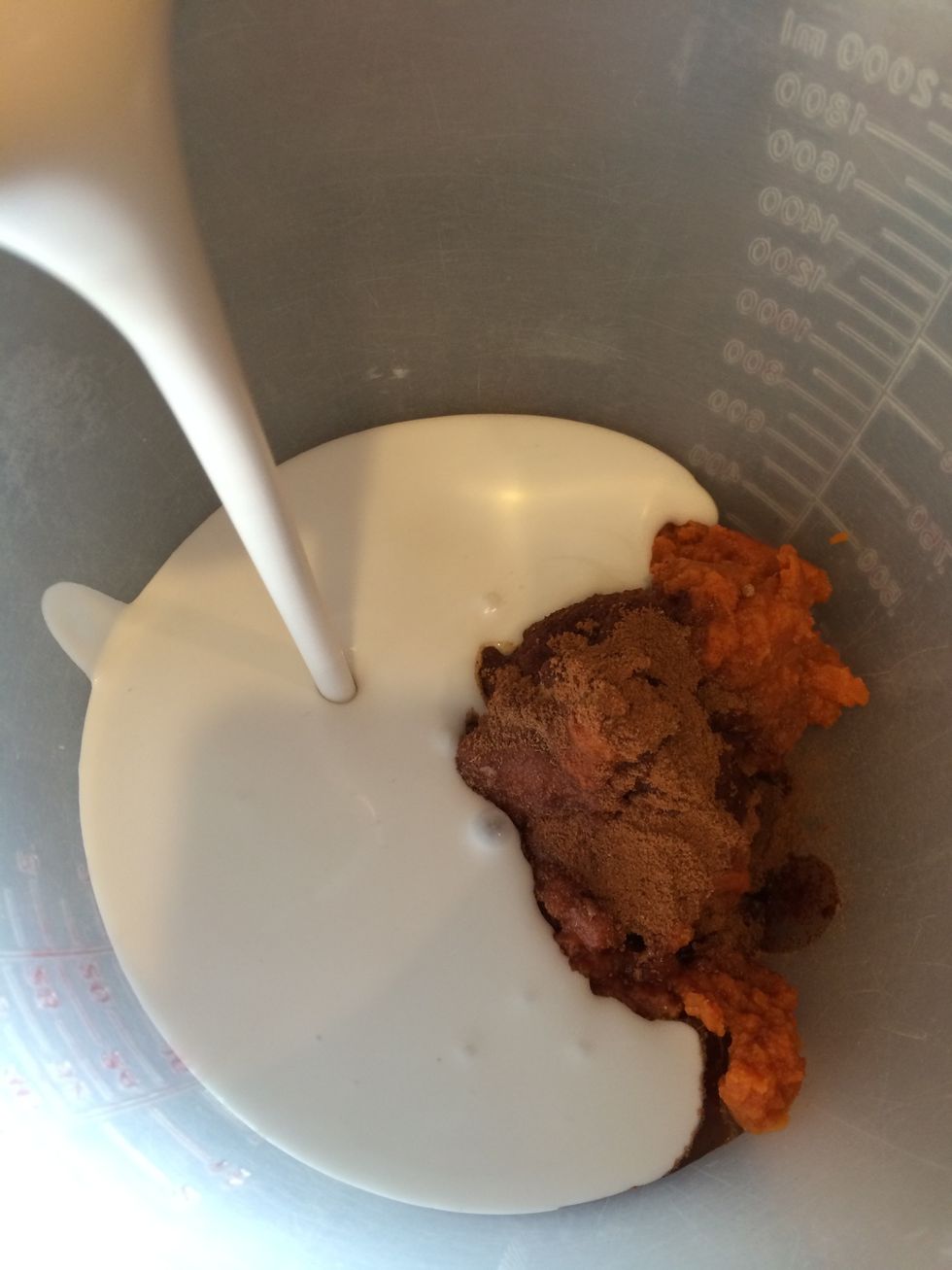 Then add the coconut milk. It would probably be easier to go ahead and mix the other ingredients before adding the milk.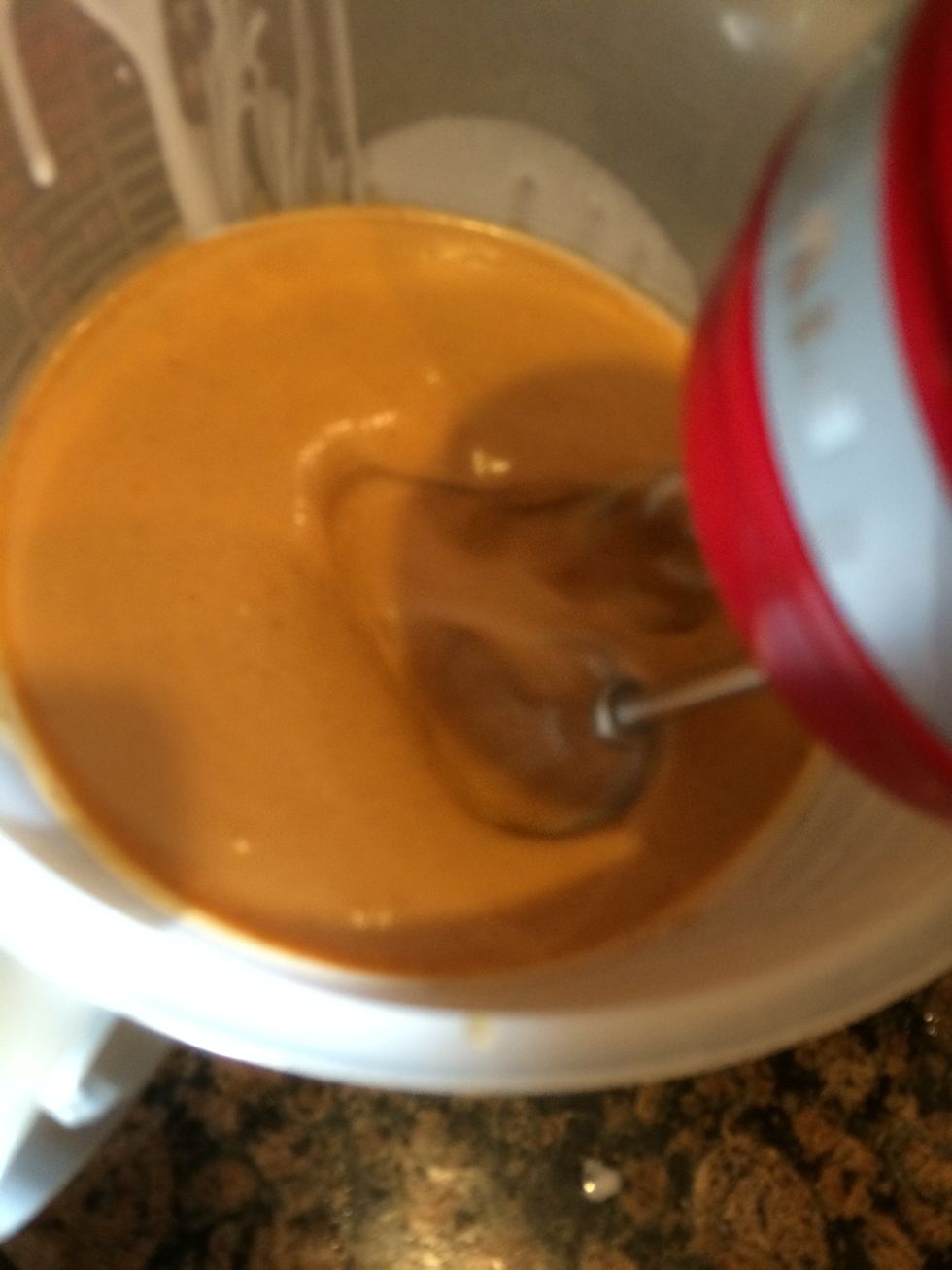 Stir, stir, stir! It will take you about a minute to incorporate the coconut milk into everything else.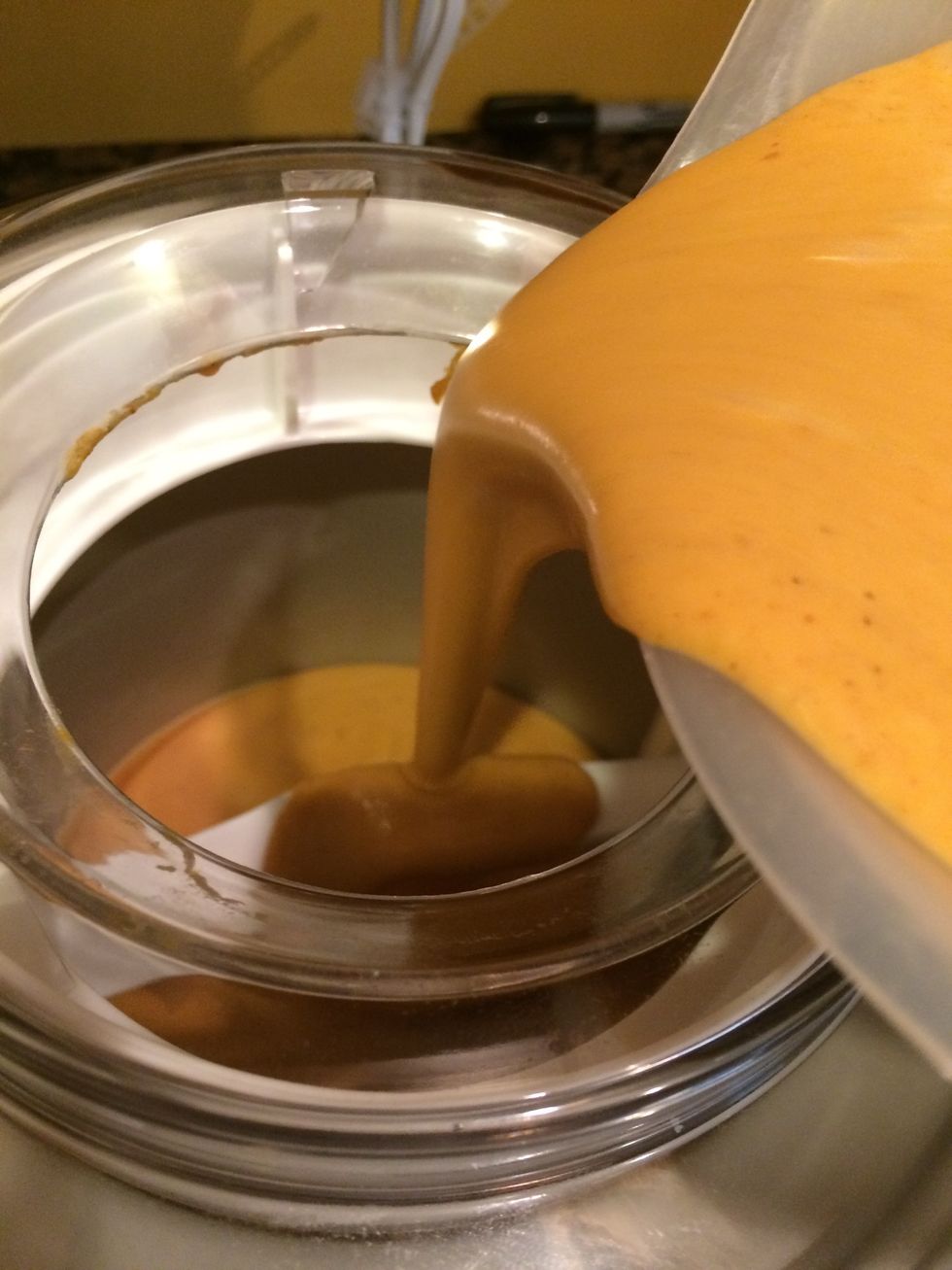 Then pour into an ice cream maker and wait. That's it! Alternately, you could pour into a plastic container and place in the freezer for a few hours. Your choice.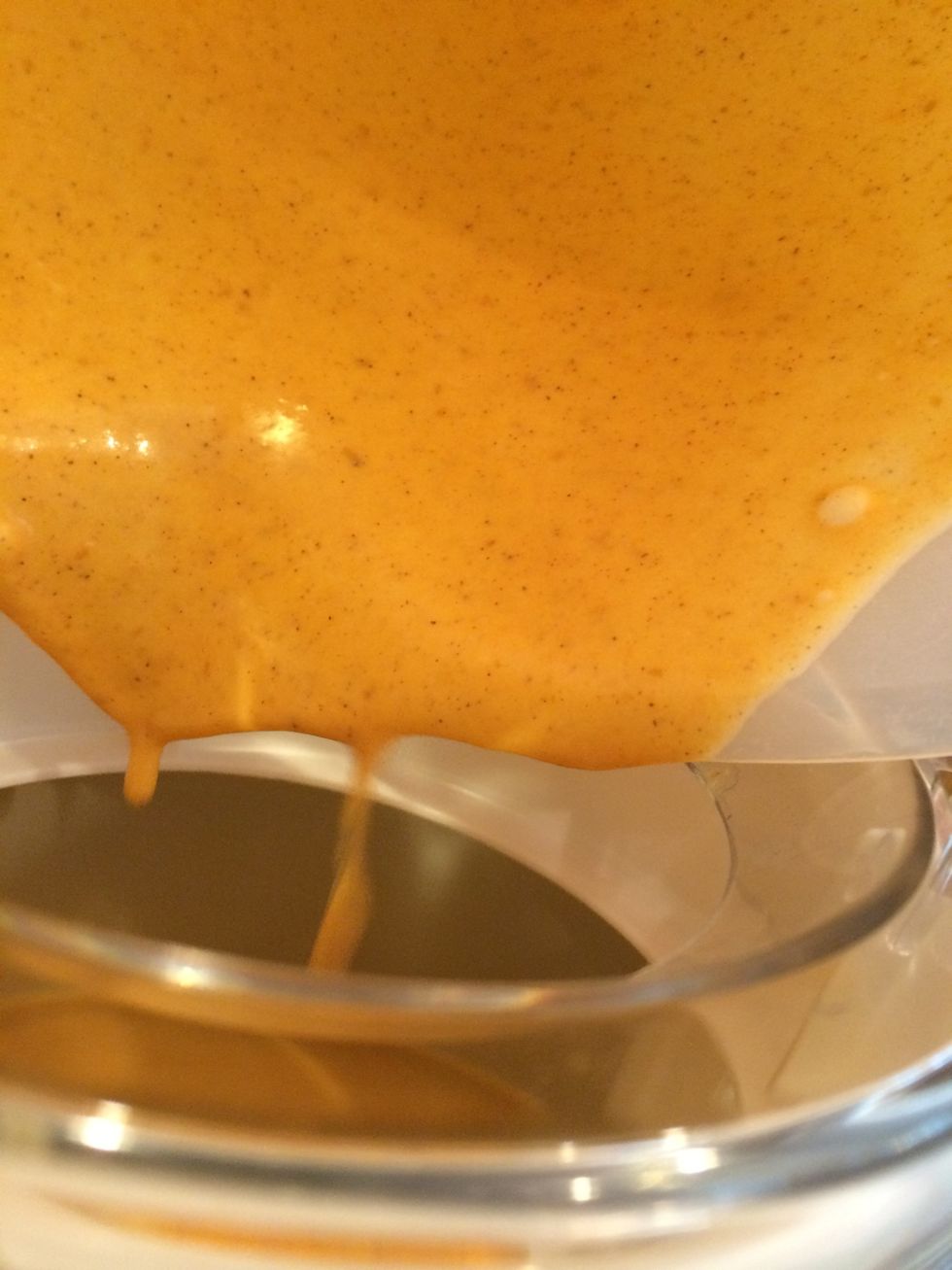 Make sure to get it all in ;) This will make about 1- 1 1/2 pints.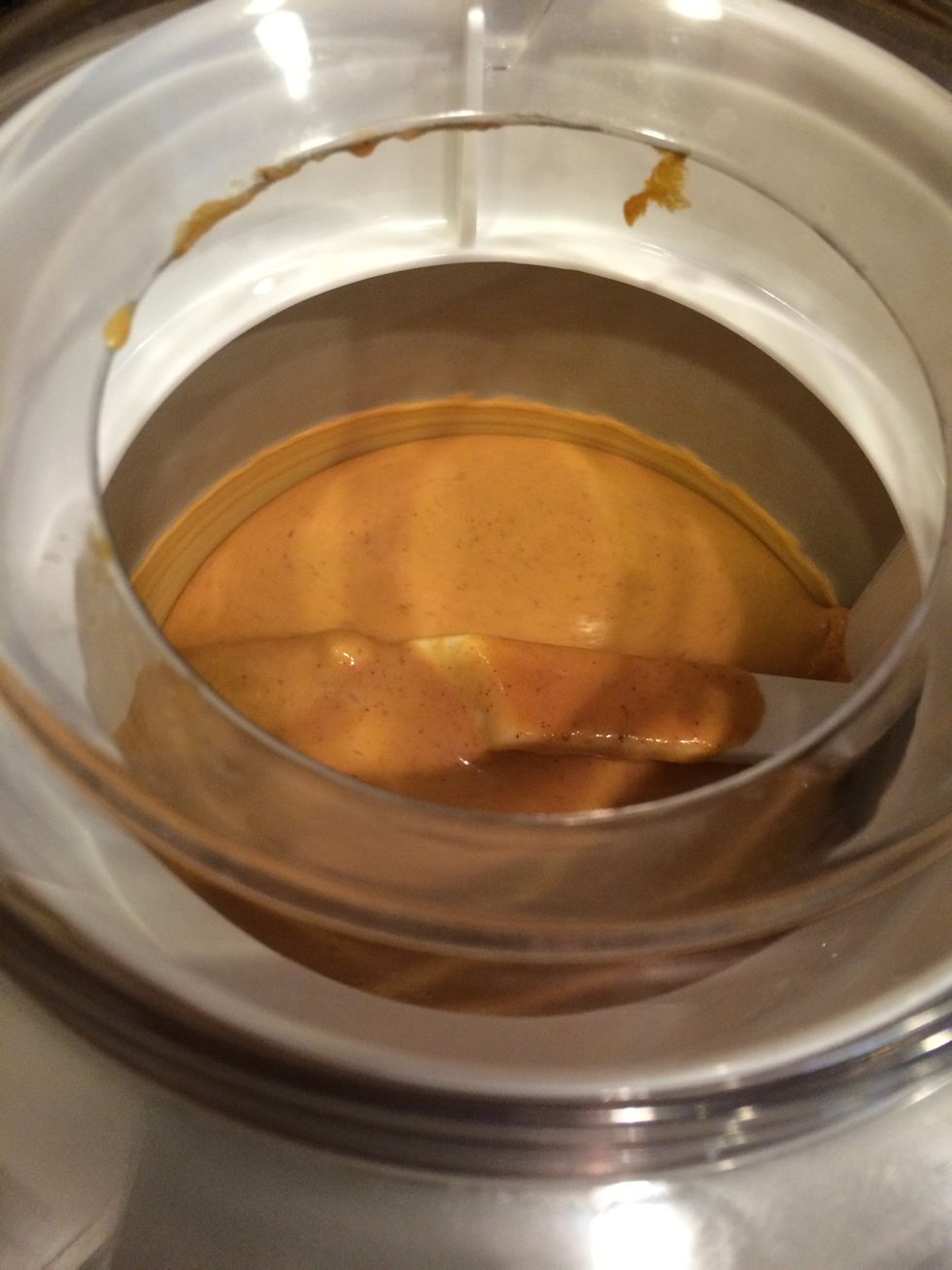 It's thickening.
It's sooo close!
All done! Pretty, isn't it. I added coconut flakes and blueberries. Other good additions would be chocolate chips, baked apples or granola. Thanks for viewing and I hope you enjoy this recipe! <3
1.0 Can of Coconut milk
1/4c Maple syrup
1.0tsp Vanilla
1.0tsp Pumpkin pie spice
1/2tsp Cinnamon
1/2 Can of pumpkin