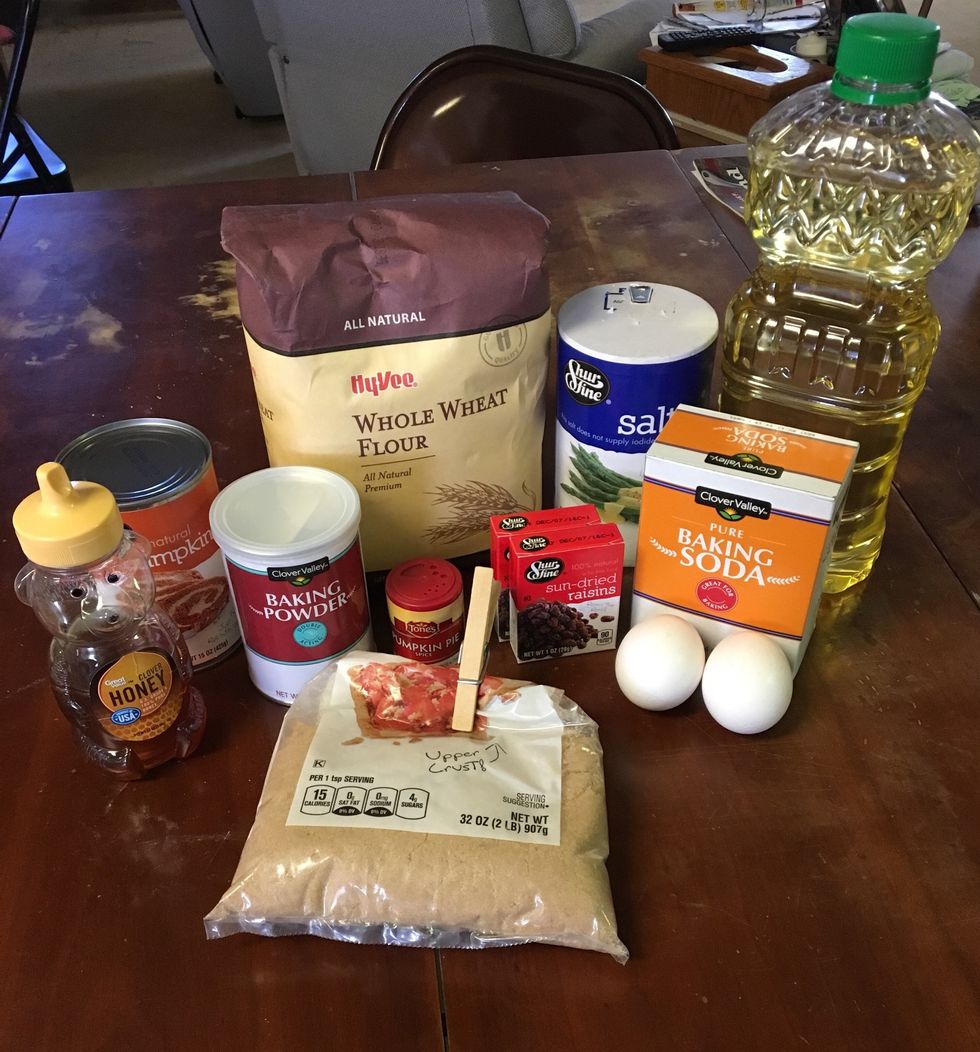 The recipe calls for walnuts, but my 8-year-old cousin, who helped me make the recipe, said she would not eat them if there were nuts in them, so we did not include them.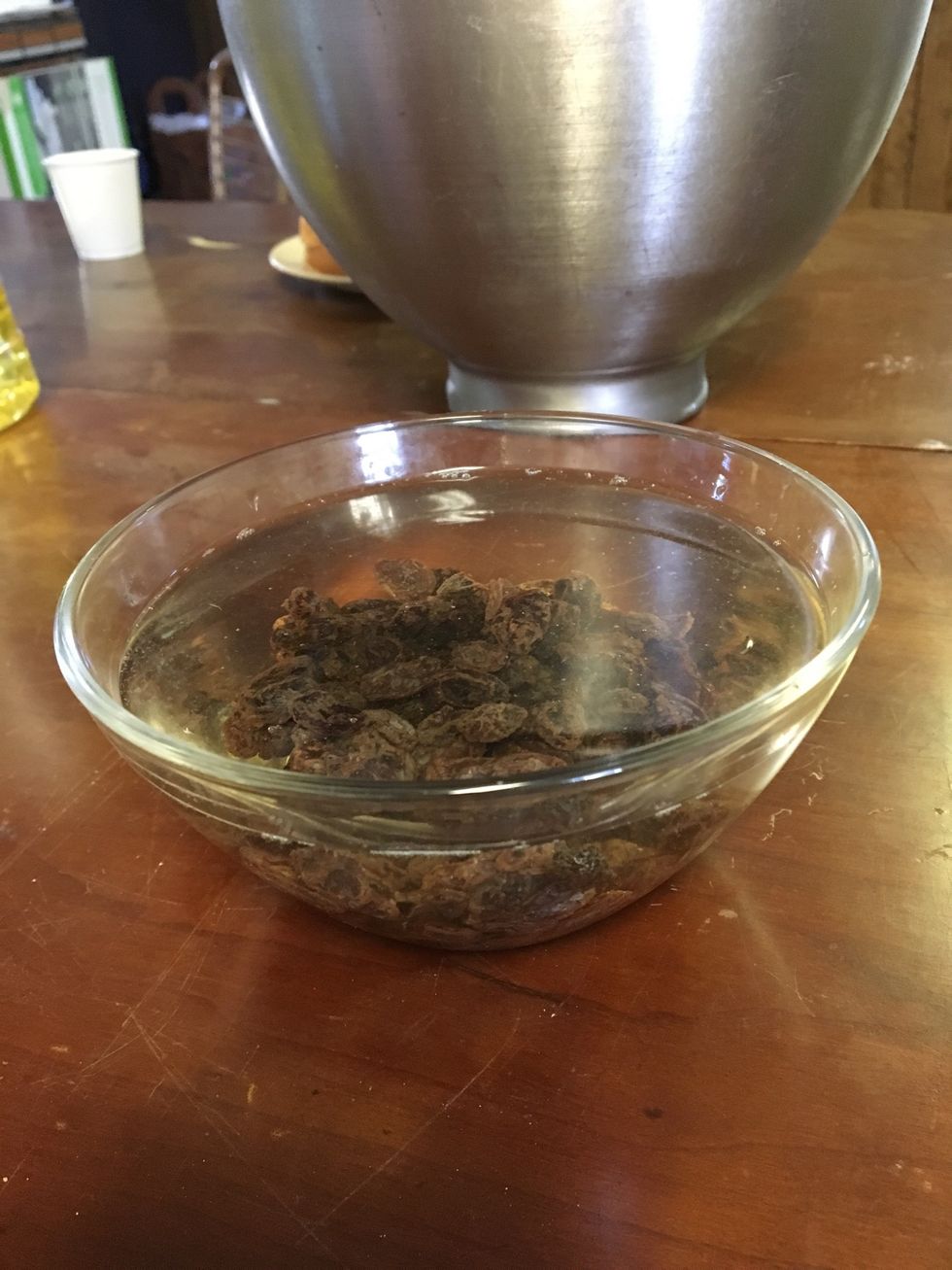 Place the raisins in hot water to plump them up.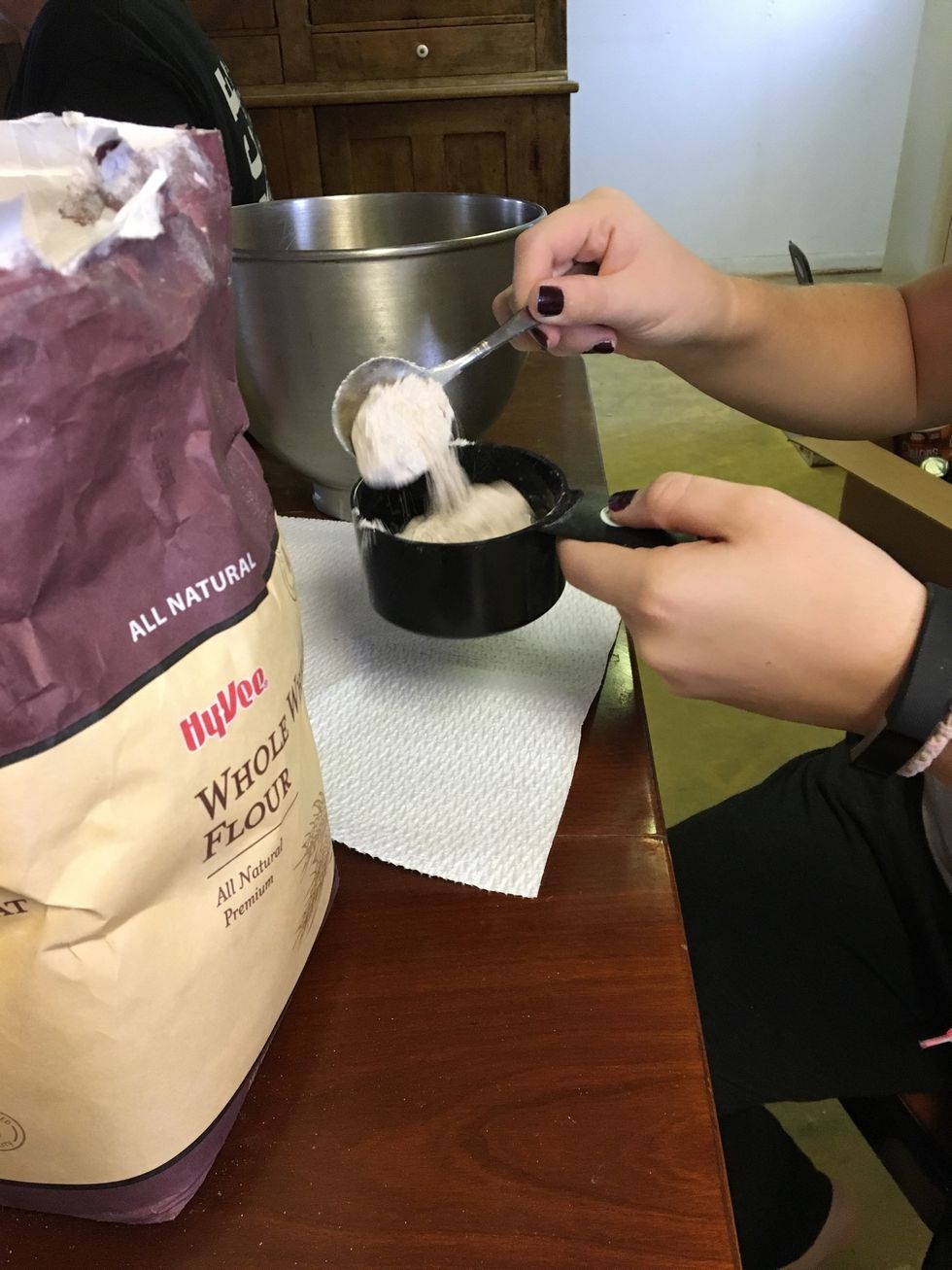 Measure dry ingredients. Spoon flour into a dry measuring cup, overfilling it.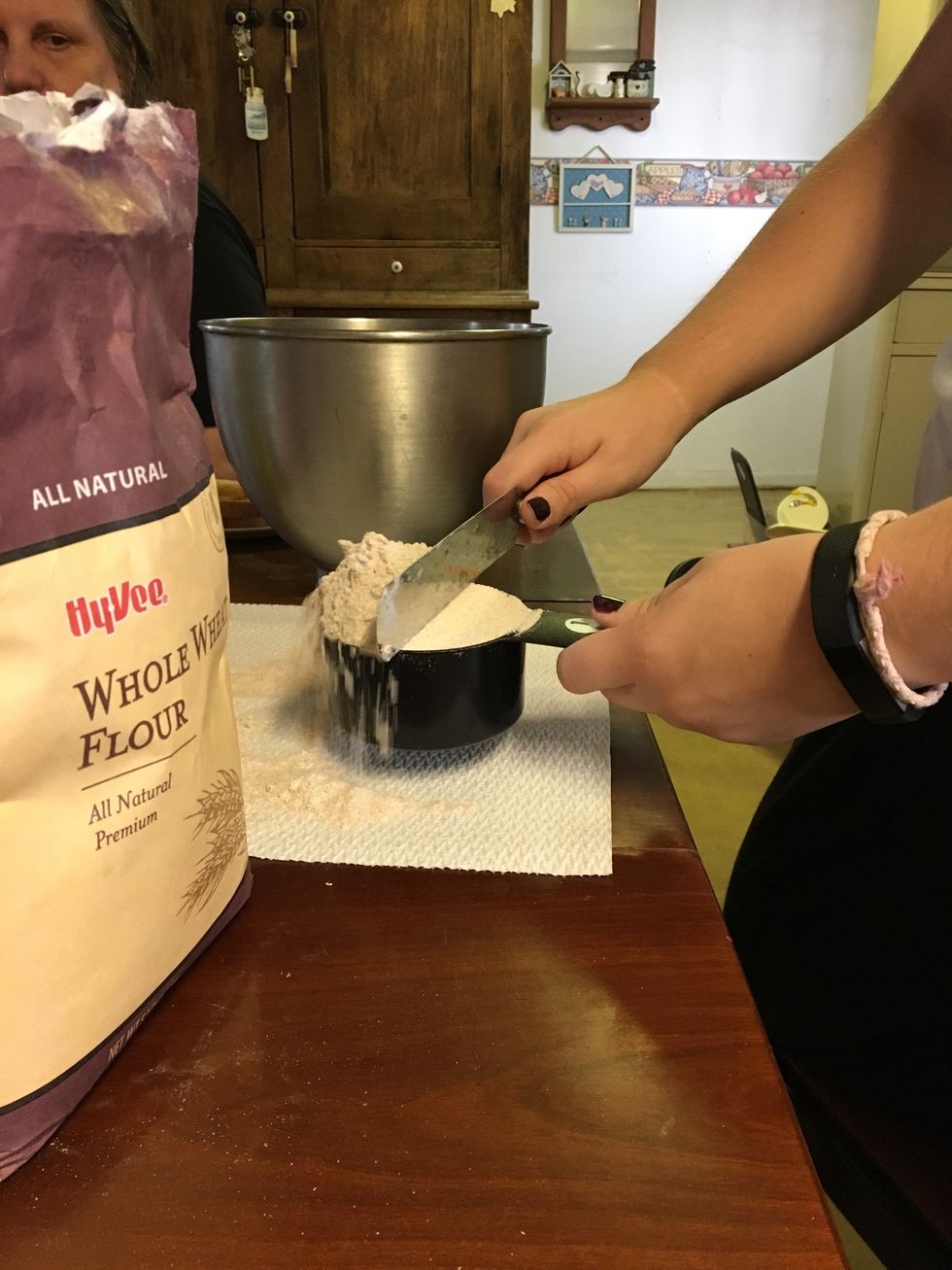 Push off excess flour using a straight edge metal spatula, Do not pack the flour.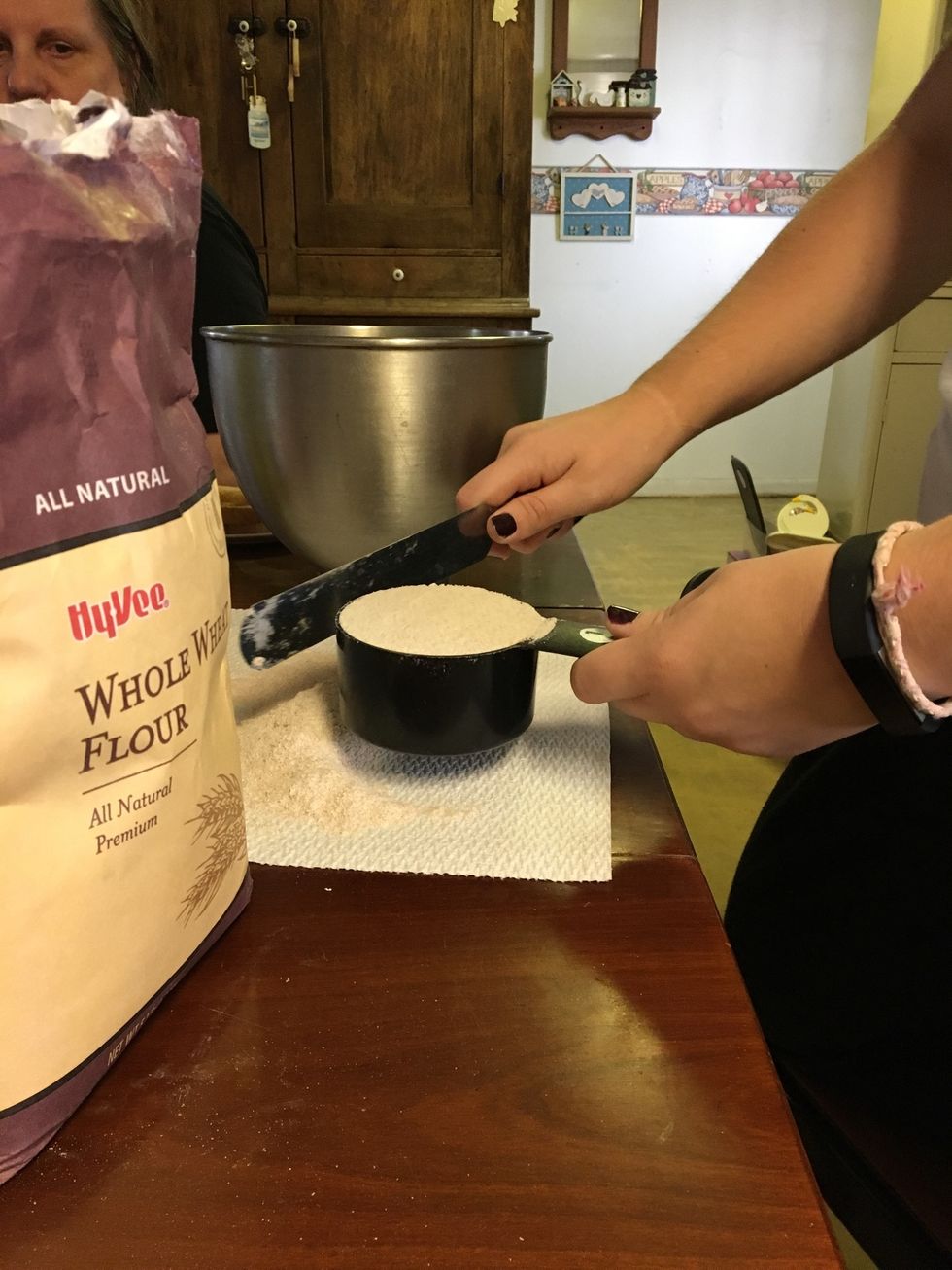 Pack the brown sugar in a dry measuring cup.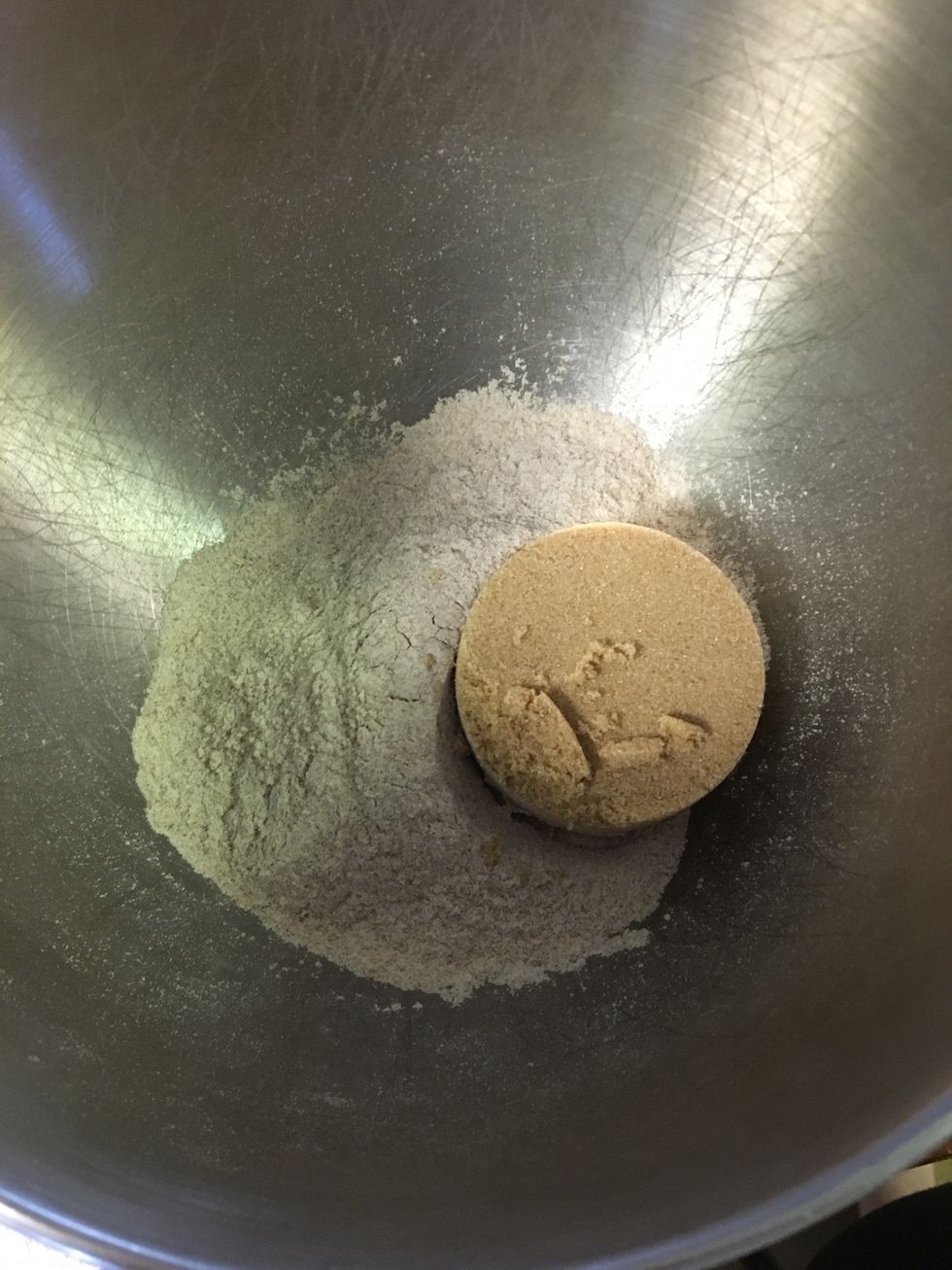 Brown sugar should come out of the measuring cup looking like this.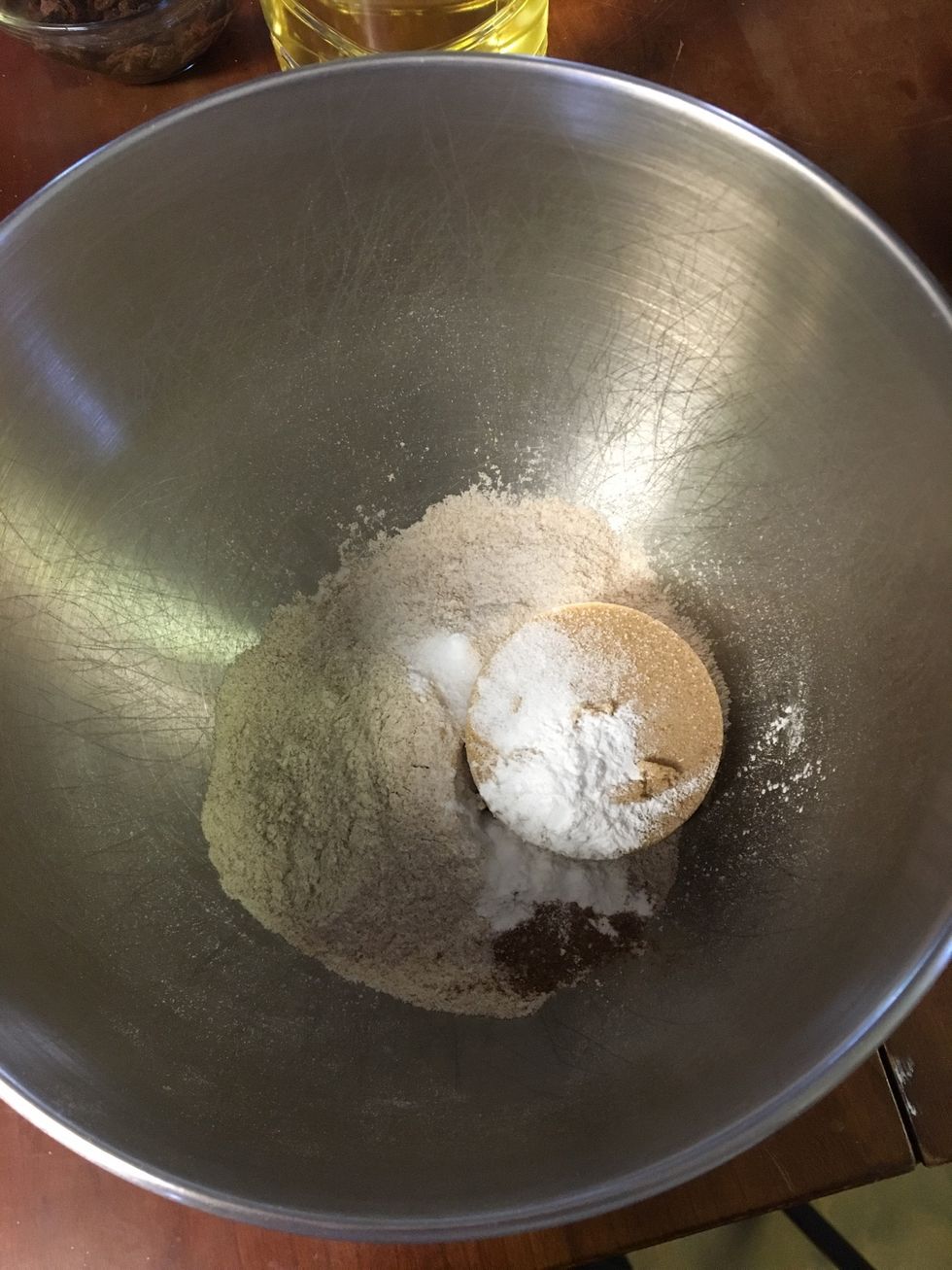 Add baking powder, baking soda, pumpkin spice, and salt to a large bowl. Mix.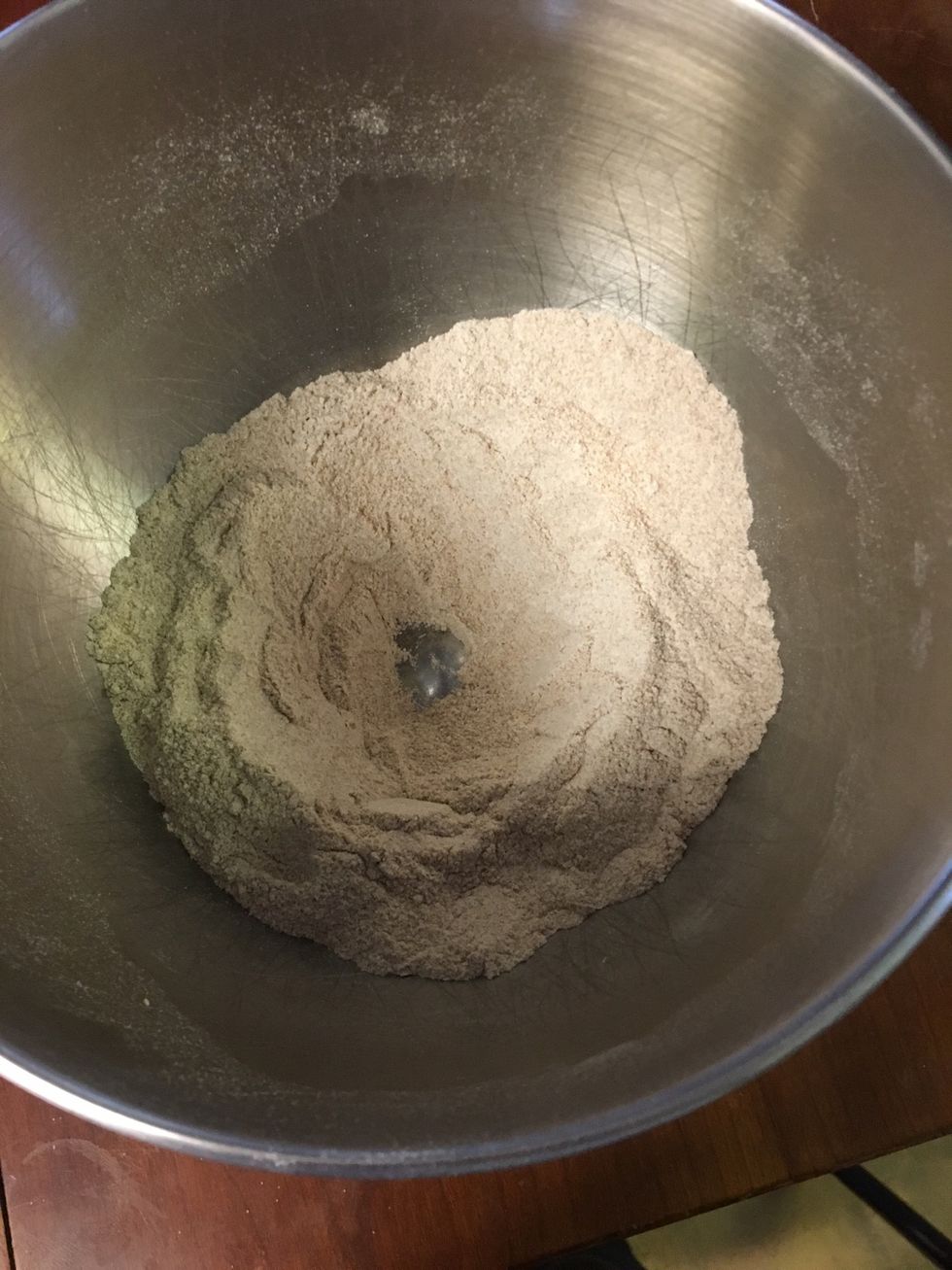 Make a well in the center of the mixture.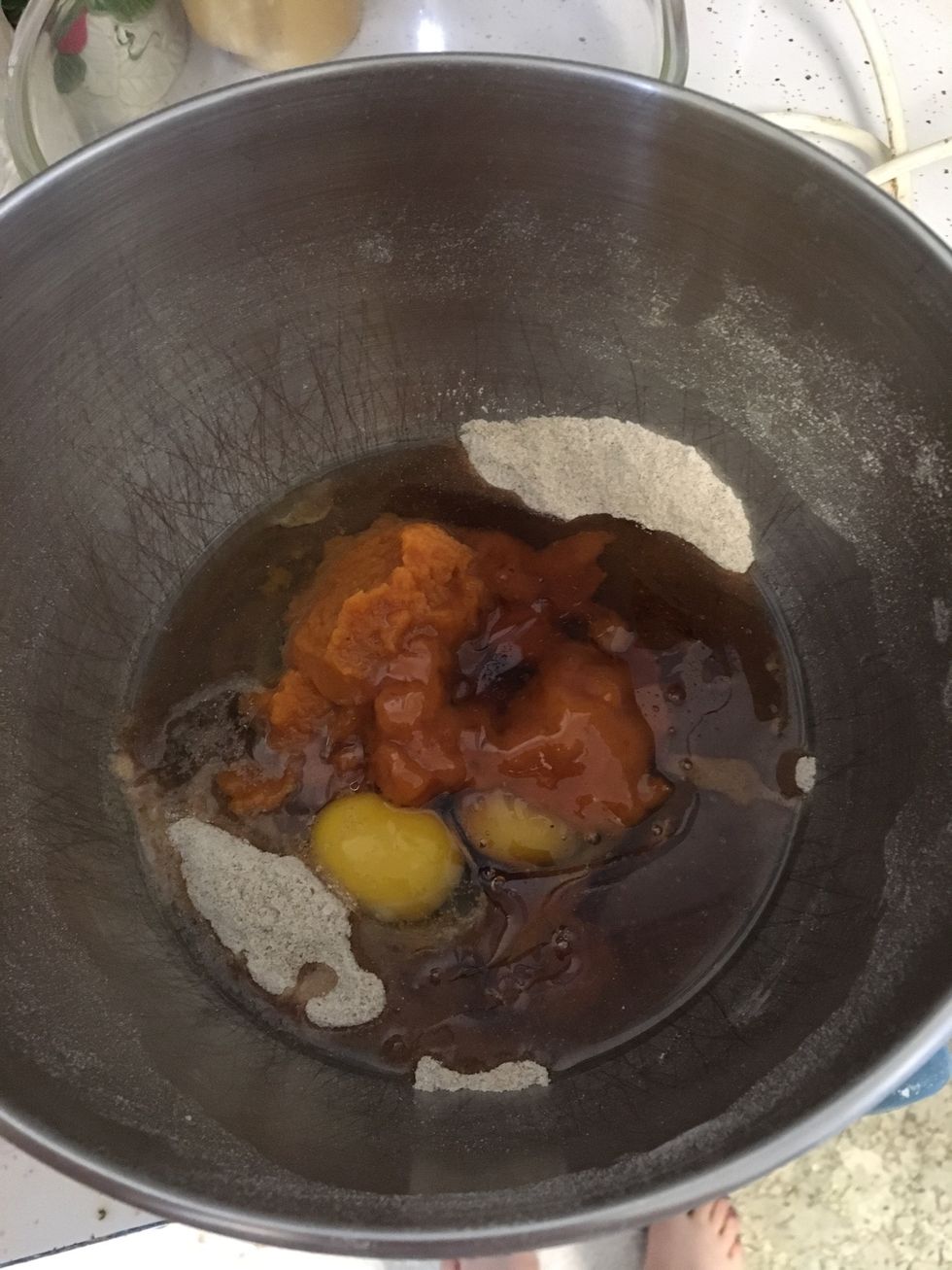 Add the rest of the ingredients: eggs, pumpkin, honey, oil.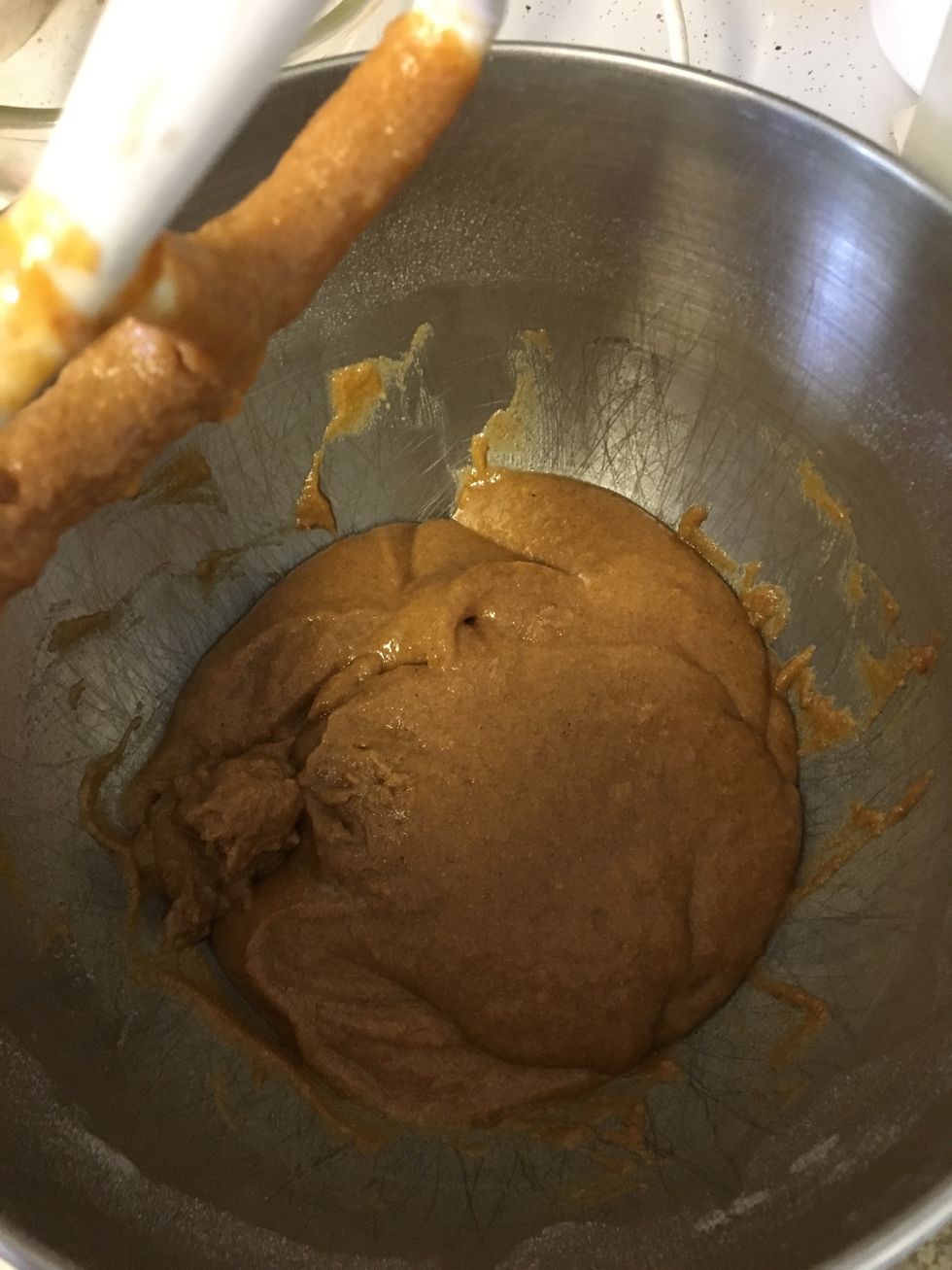 Mix until dry ingredients are absorbed.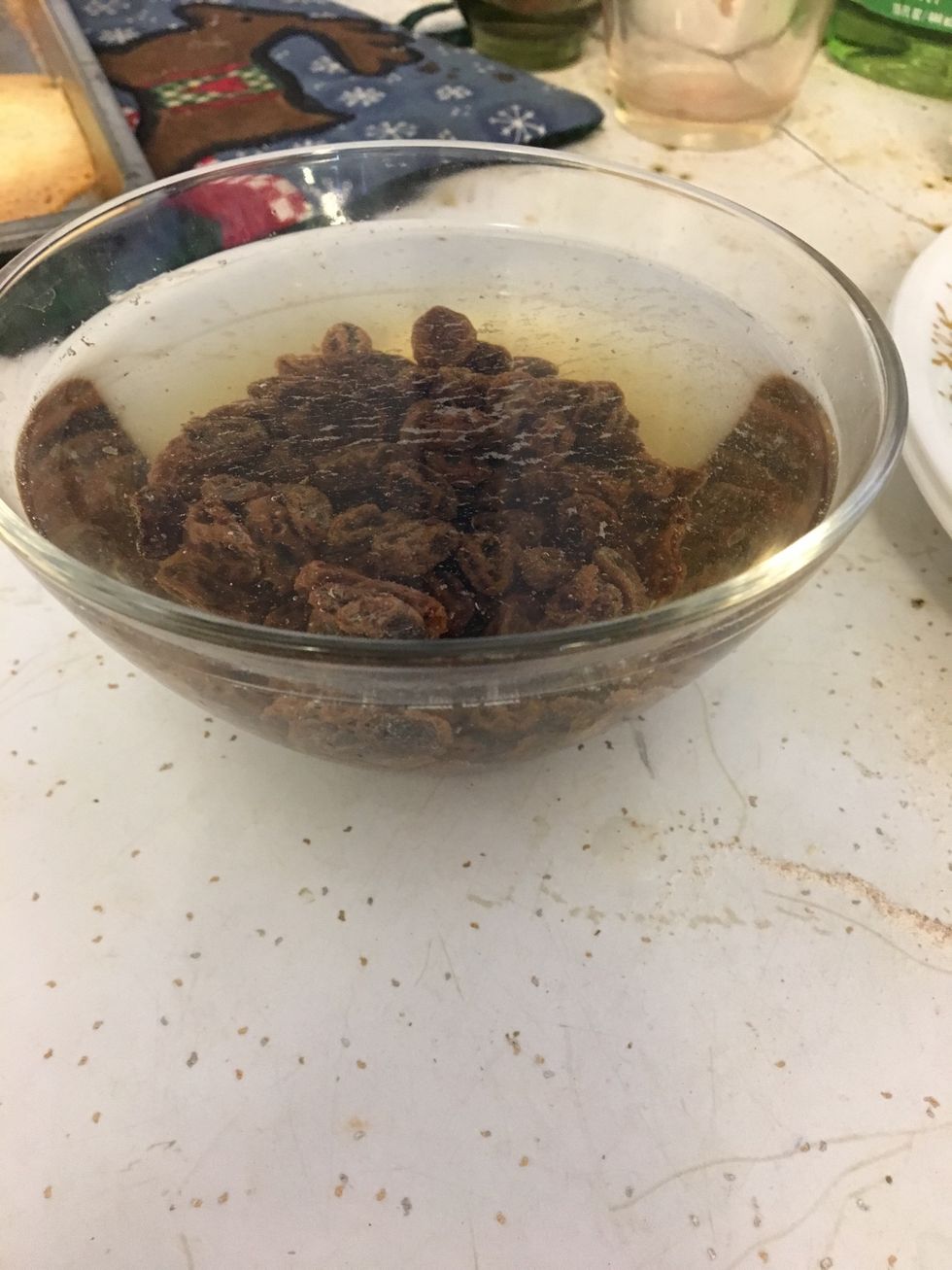 Drain the excess water from the plumped up raisins.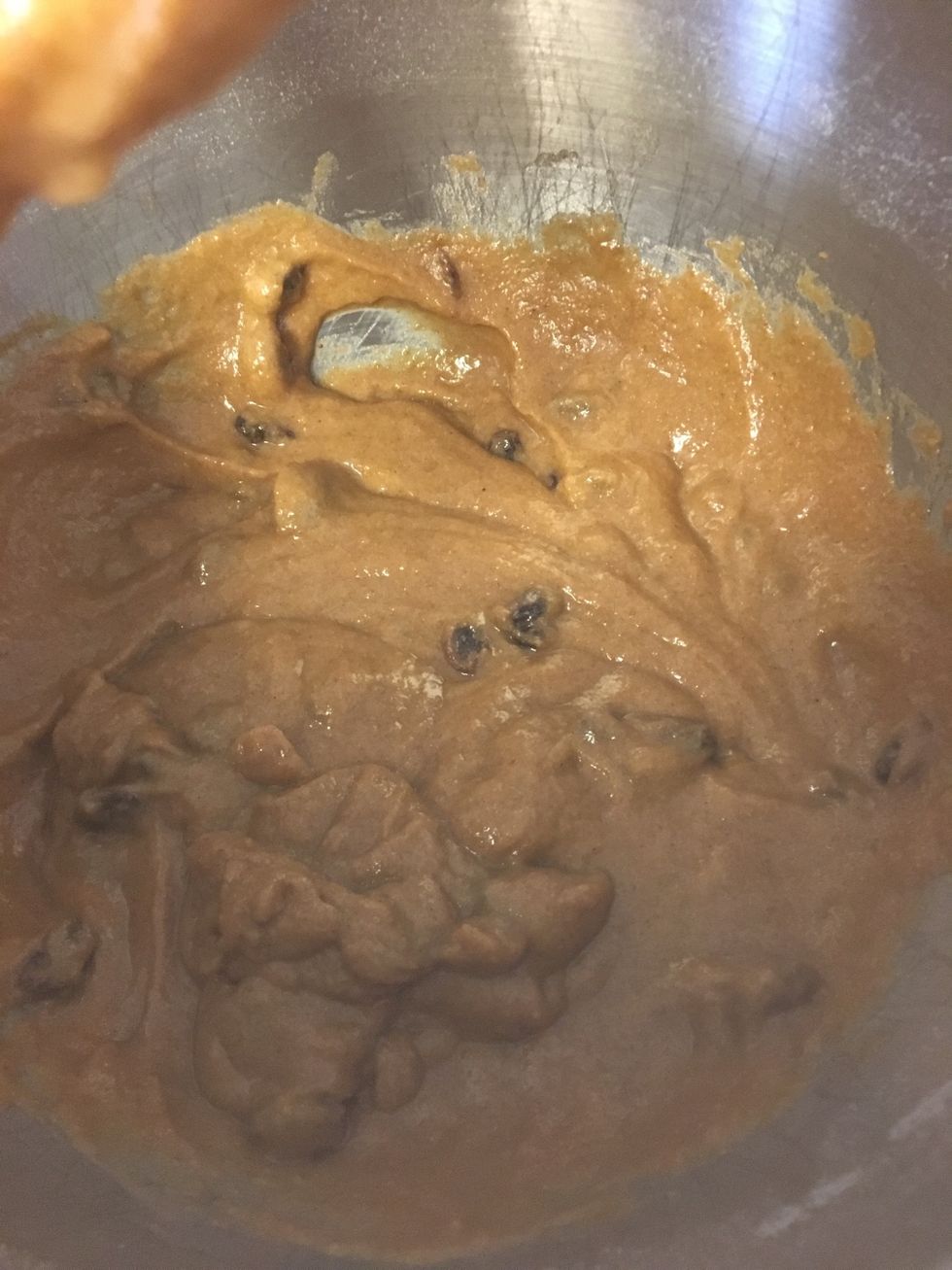 Add the raisins to the batter.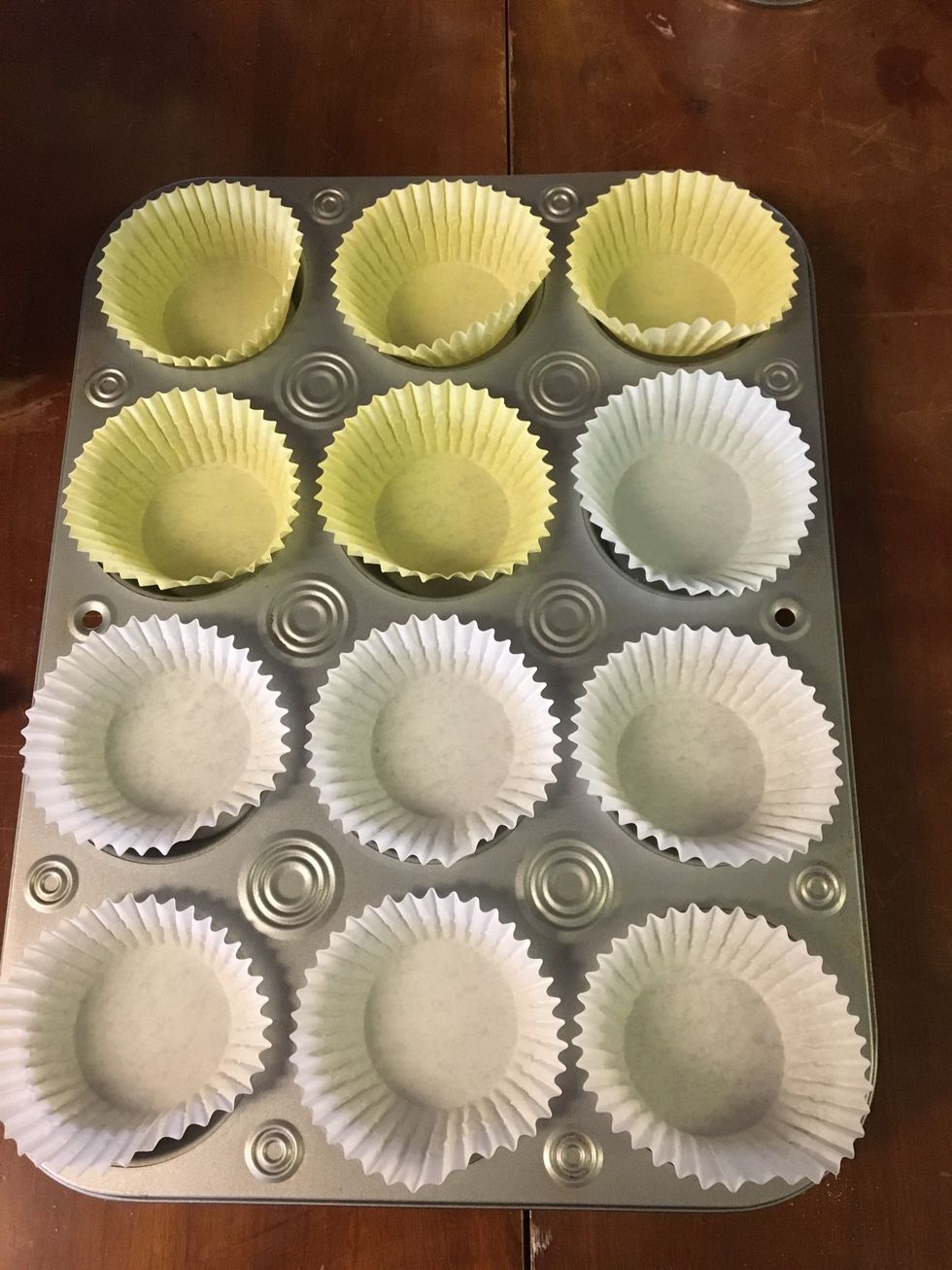 Place muffin liners in a 12-slot muffin tin.
Fill the muffin cups 2/3 full with the batter. It took about 2 scoops with the cookie scoop I used.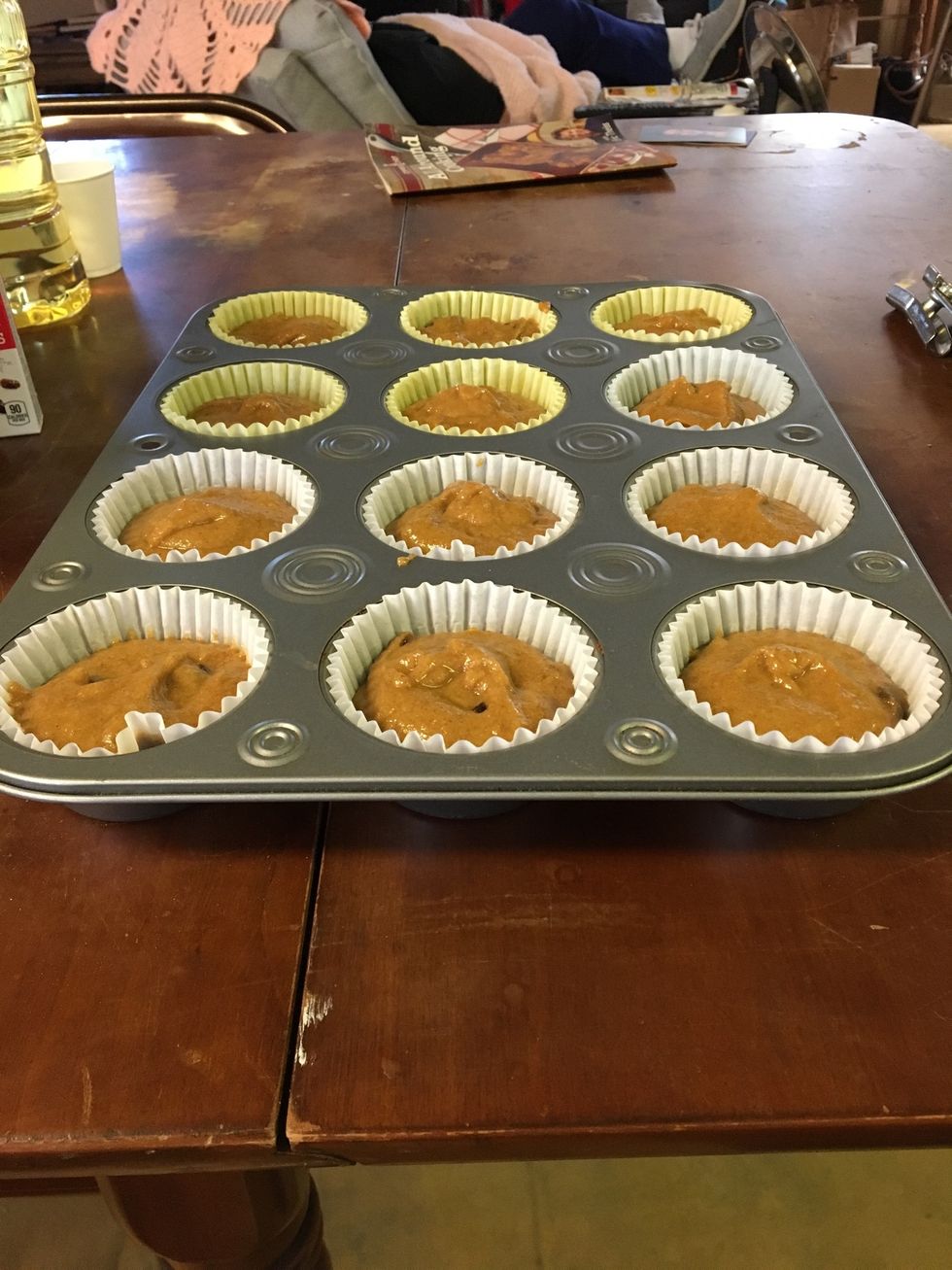 Bake at 350 for 18 minutes. I baked them for 2 extra minutes. They probably needed a minute or two more. Adjust and keep and eye on them. They are done when the top springs back when lightly touched.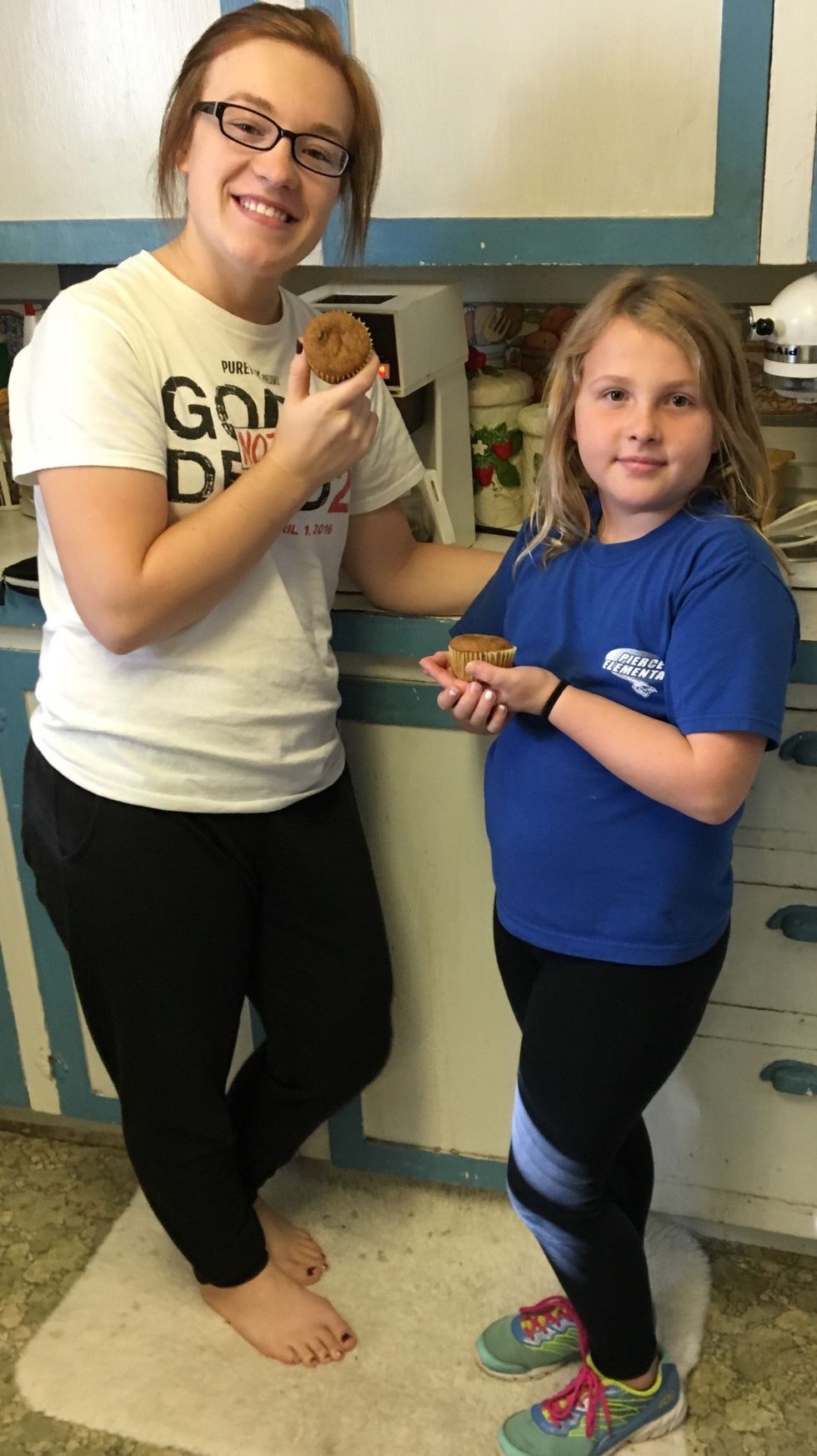 My favorite taste tester and I had these with our breakfast.
I would give these muffins a 5 out of 5. They were quick and easy to make and I enjoyed it. It was also very easy to include a child in the process. I would definitely make them again.
This recipe can be found at http://allrecipes.com/recipe/56312/pumpkin-wheat-honey-muffins/?internalSource=recipe%20hub&referringContentType=search%20results&clickId=cardslot%2075.
1/2c Raisins
1/2c Whole wheat flou
1/2c Packed brown sugar
1.0tsp Pumpkin pie spice
3/4tsp Baking powder
1/2tsp Baking soda
1/2tsp Salt
2.0tsp Eggs
3/4c Canned pumpkin puree
1/2c Vegetable oil
1/2c Honey
1/2c Chopped walnuts