You can have this on your plate in about 30 minutes more or less.
46
First, boil some water... lots of it. Next, in a bowl mix together: 1 cup of pumpkin puree 1 egg yolk Set it aside.
In a separate bowl combine: 3/4 cup of flour (more or less, I'll explain), 1/4 tsp of salt, 1 pinch of nutmeg. Now combine the flour mixture with the pumpkin mixture and mix well.
The idea here is to come up with a dough that's soft but not too soft, just easy to work with. That's where the bit of extra flour might come in. Feel free to add a bit more flour as needed.
Of course you'll need more to roll out your gnocchi, so be prepared.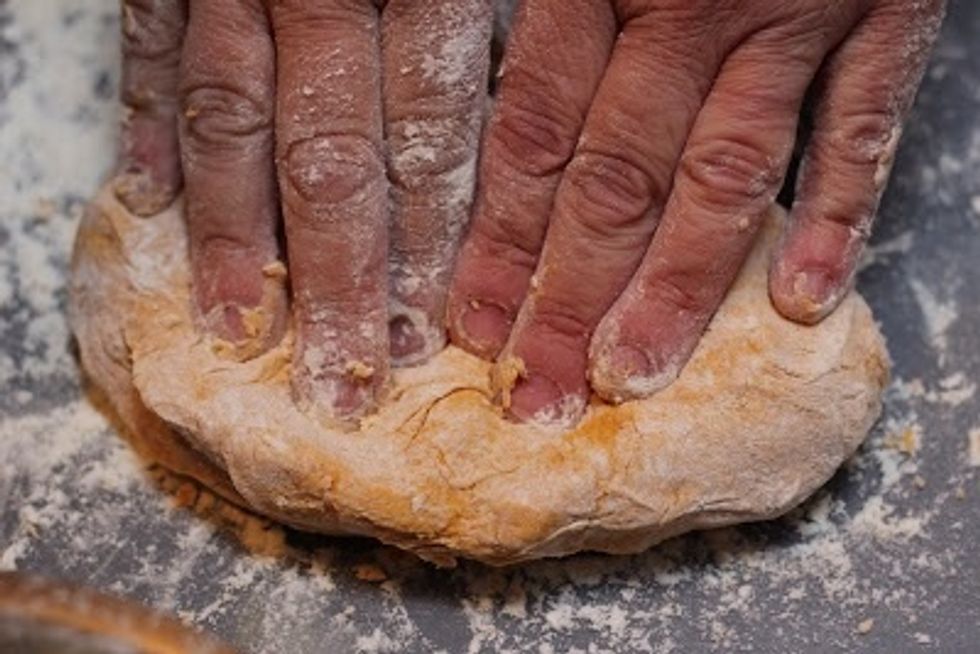 Knead the dough well.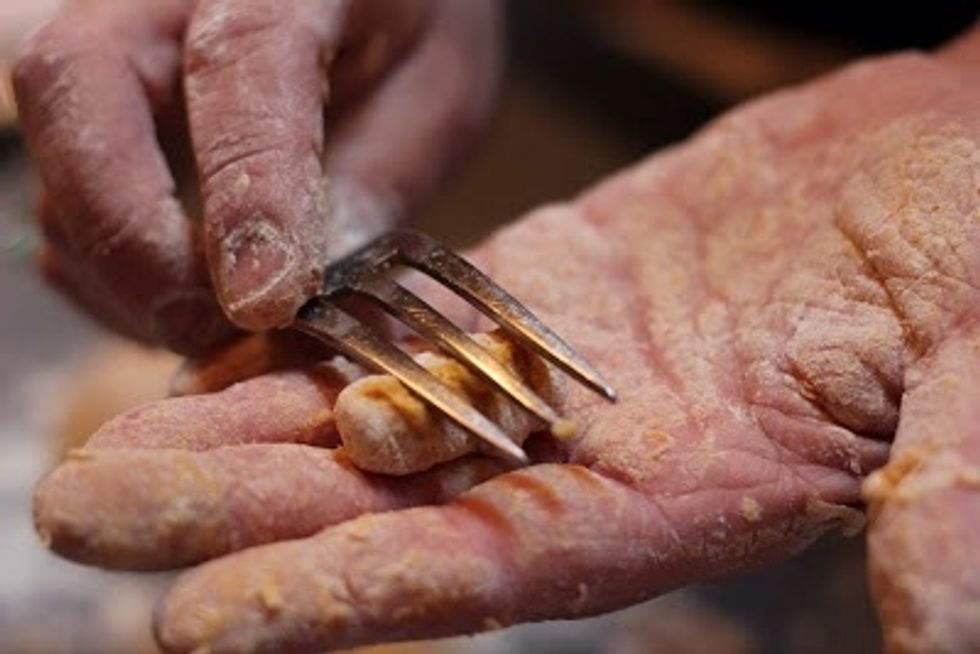 Then, divide it into about 4 portions and roll the dough into 4 long thin rolls. Cut the rolls into pieces that are about 1/2 inch long. Take the little pieces and score them on a fork...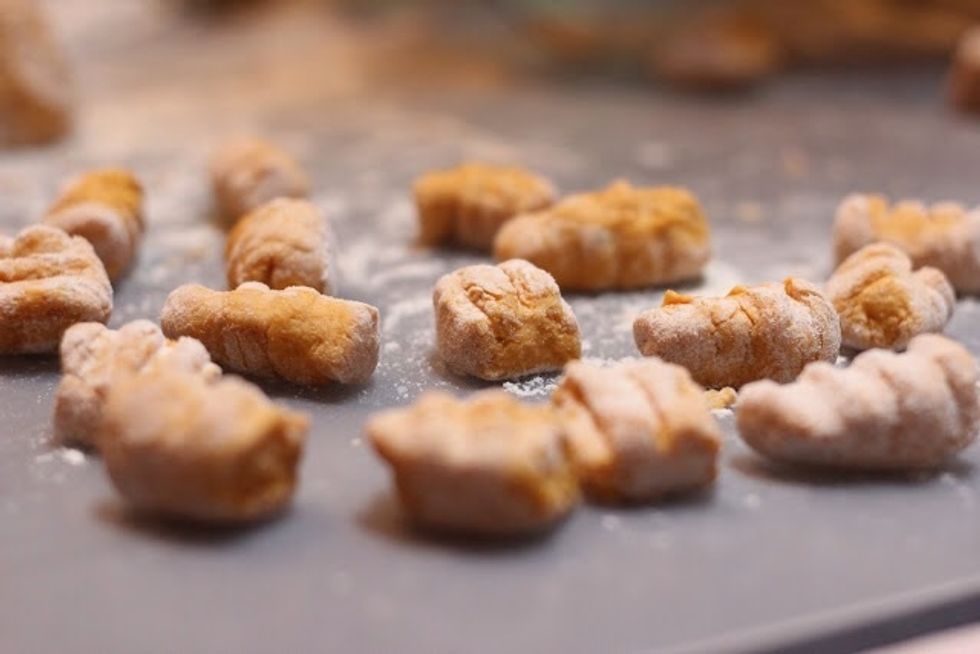 ...like this.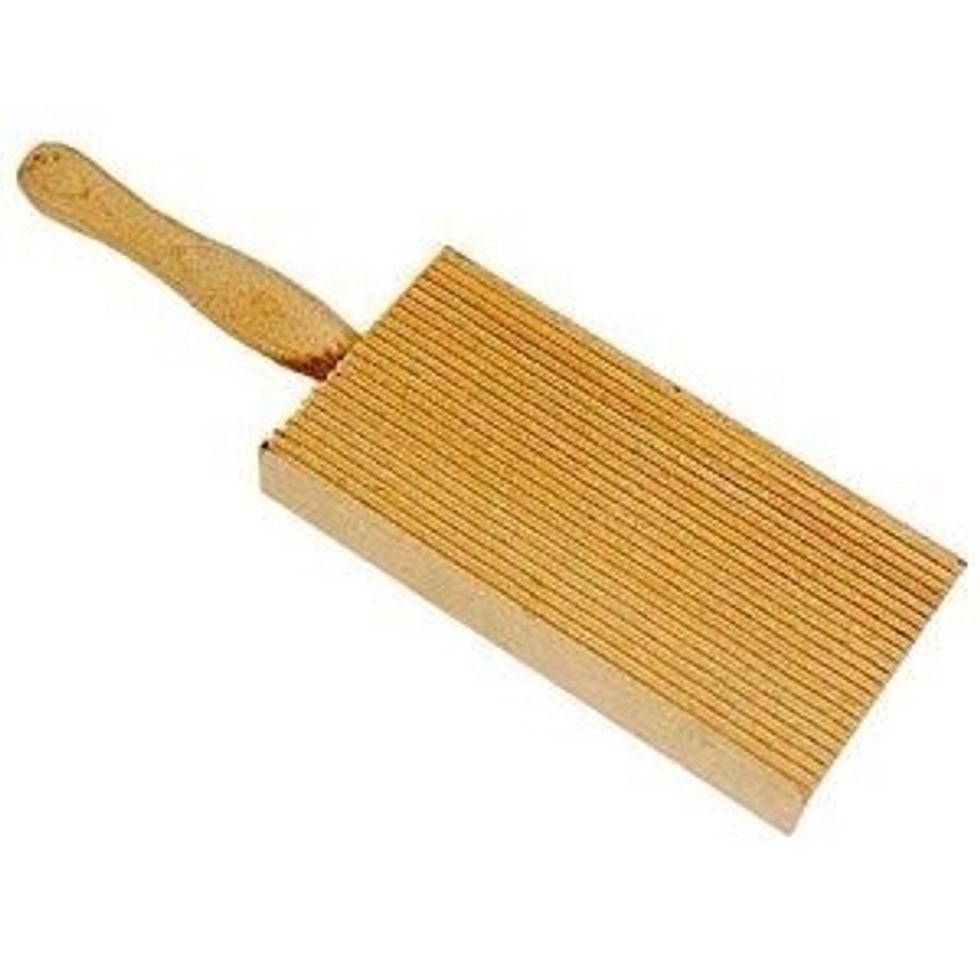 Now an easier way to do this is to use a gnocchi board. Like this. $4.00 and change. No kidding. This little item makes things a whole helluva lot easier.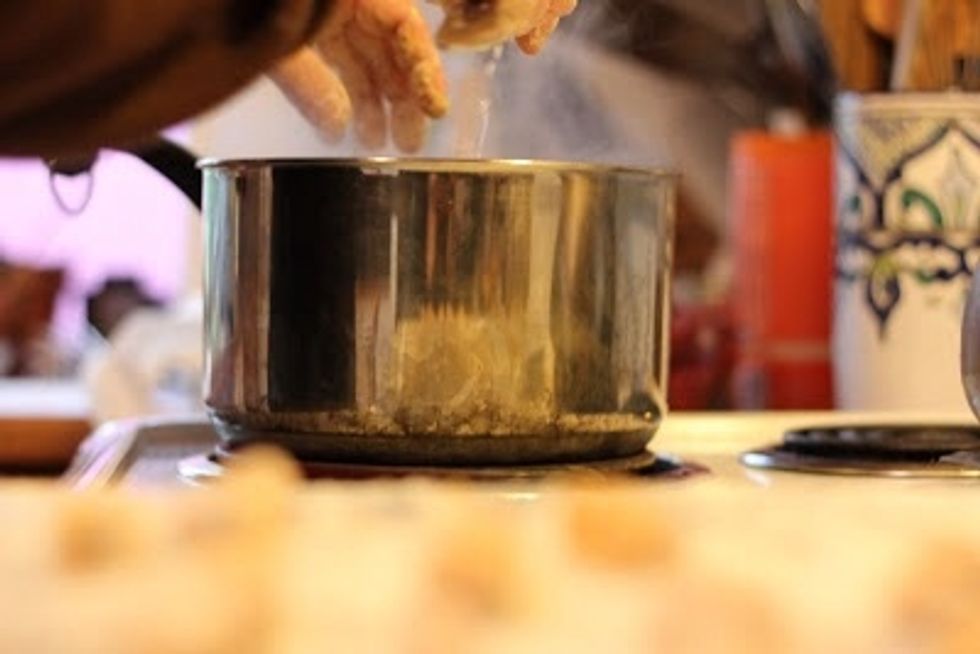 When your gnocchi are shaped and ready, it's time to pop them into the boiling water.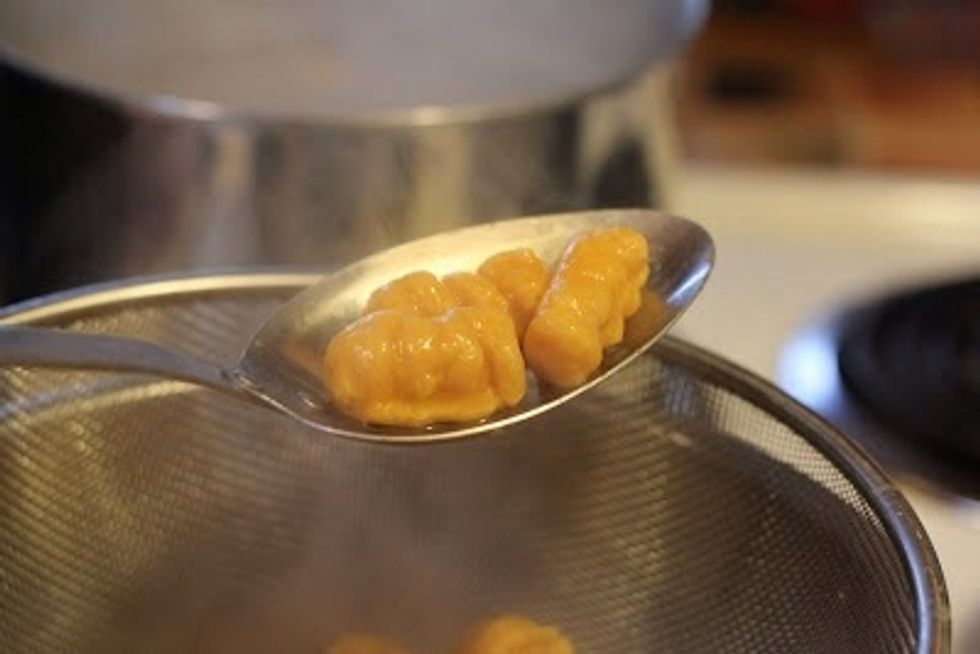 These cute little gnocchi pop to the surface when they're done in about 2 or three minutes.Drain them well.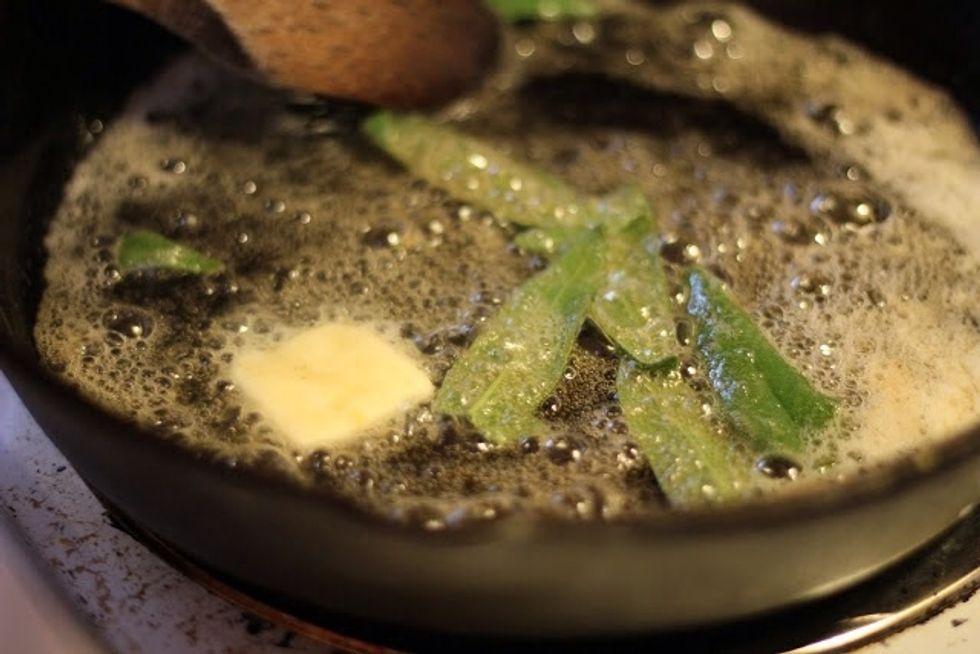 Meanwhile in a skillet, heat some butter. Heat it until you have browned butter, and toss in some fresh sage leaves. They'll sizzle and fry up fast.
Add in the gnocchi and stir them around well.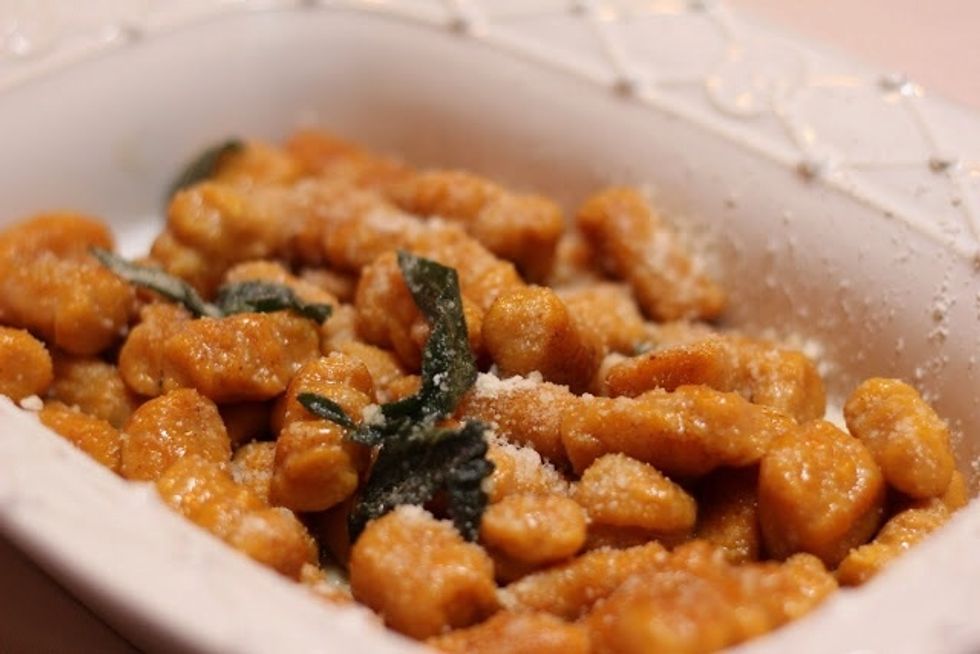 Pour them into a bowl and sprinkle them with a bit of pecorino-romano cheese and you're done.
1.0c Pumpkin puree
1.0 Egg yolk
3/4c Flour
1/4tsp Salt
1.0pch Nutmeg
4.0Tbsp Butter
Handful of sage leaves
1/2c Grated Pecorino -Romano cheese
Kathy Gori
Screenwriter, long time Indian cook, lover of Indian foods, Saturday morning Cartoon voice. For more recipes visit my website www.thecolorsofindiancooking.com