Easy to make seasonal treat! Perfect sweet treats to use as gifts. This recipe requires no candy thermometer and is foolproof!
50
The recipe i used did not use a candy thermometer. It was a simple recipe that even with my picture taking and a few mishaps, still came out perfectly. Just follow the steps and you'll be golden!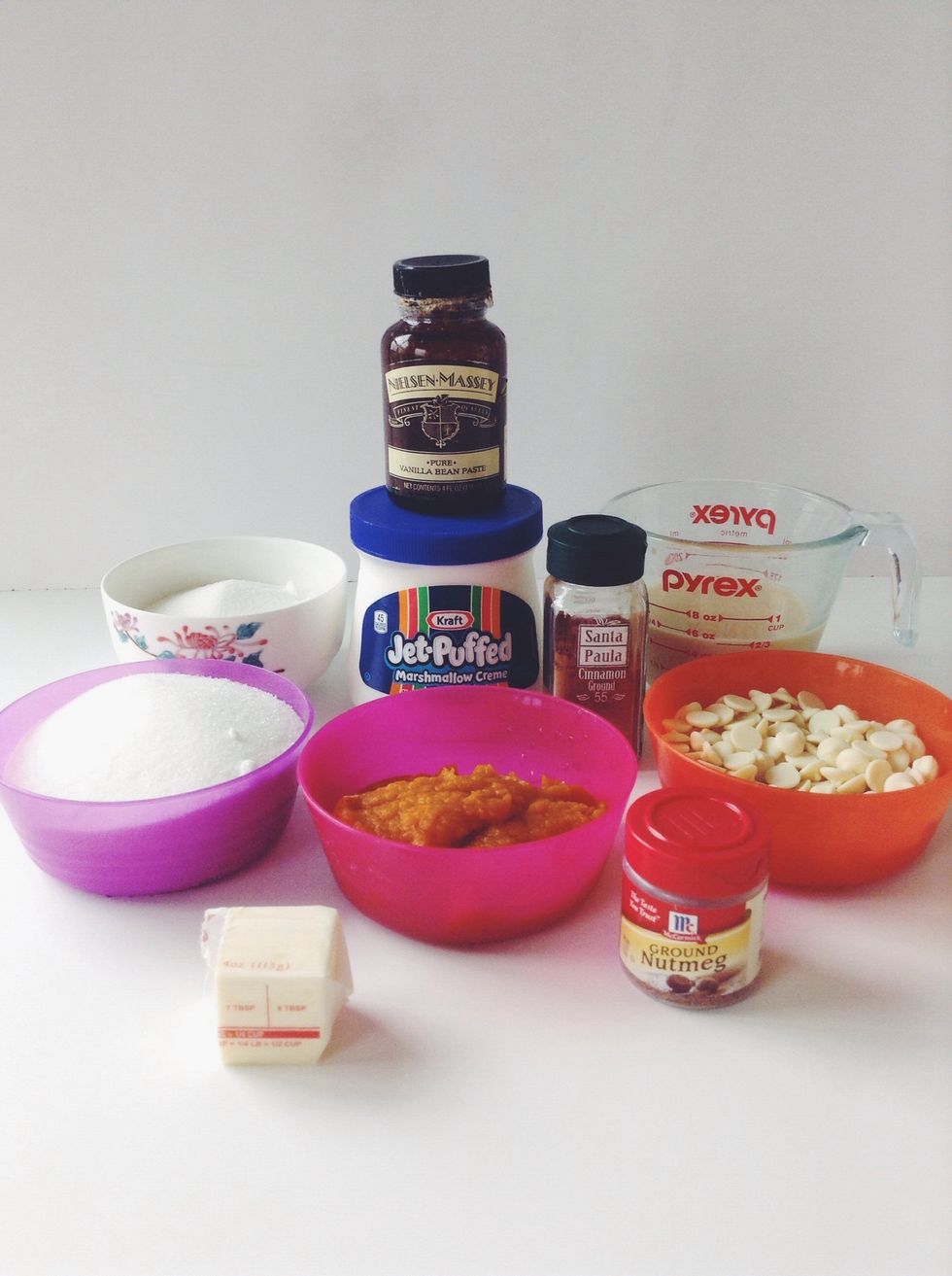 Gather your ingredients. It is best to have everything ready when making a recipe like this. The measurements are in the "supplies" tab below for any of you new snapguiders!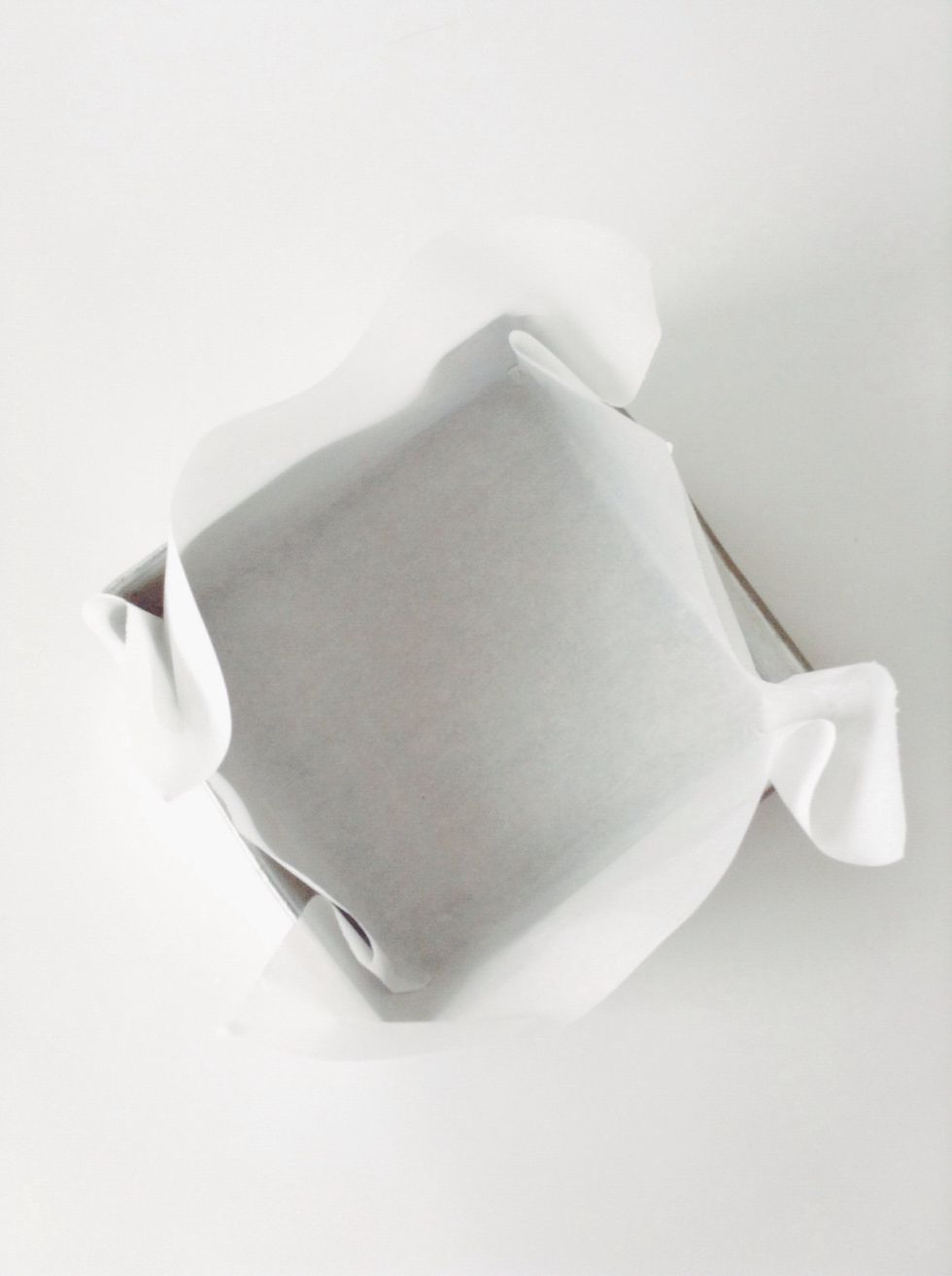 Line a pan with parchment paper, it should come up the sides as well. This is an 8x8 brownie pan.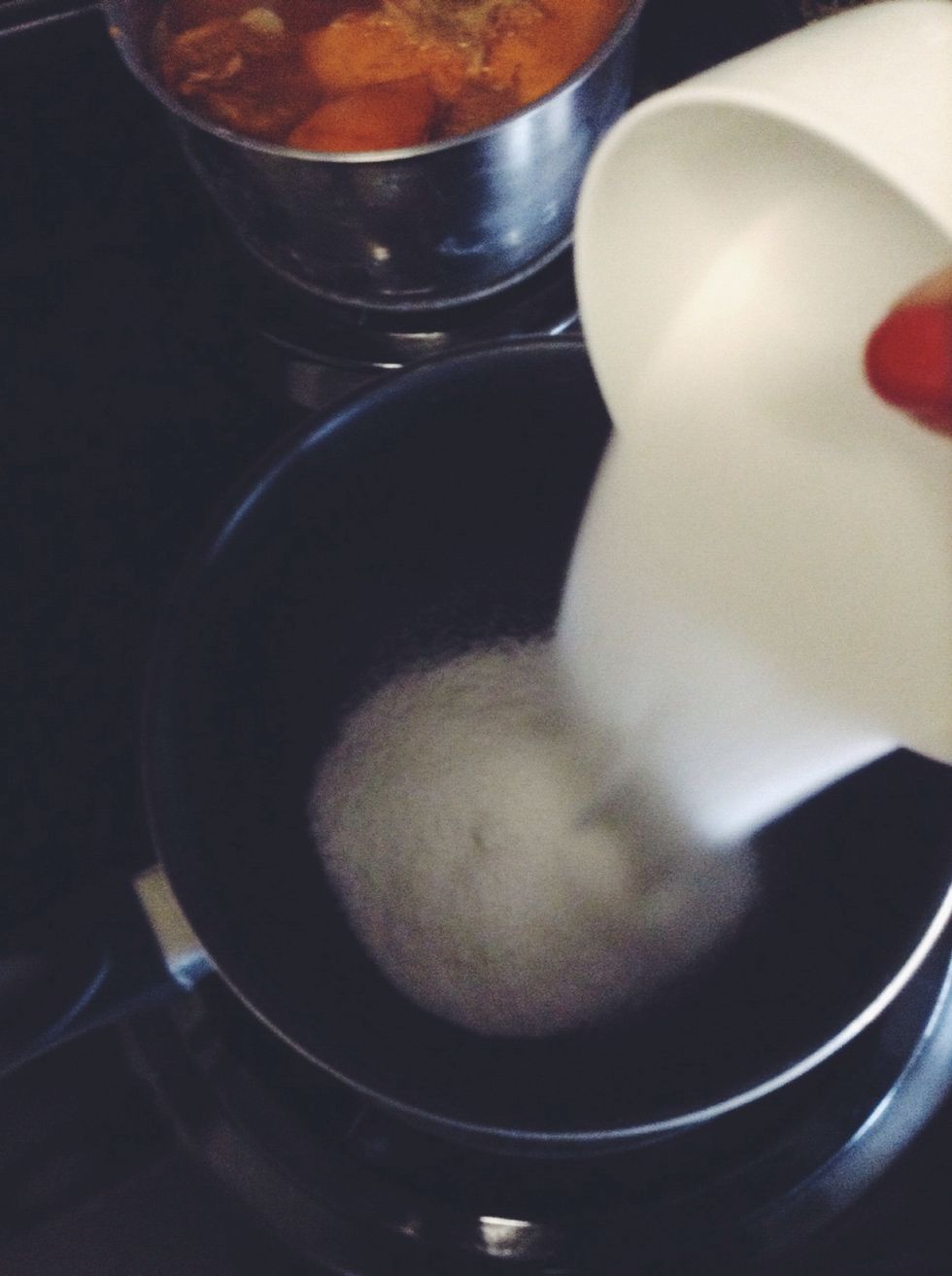 In a large 4 quart saucepan or pot add your sugar.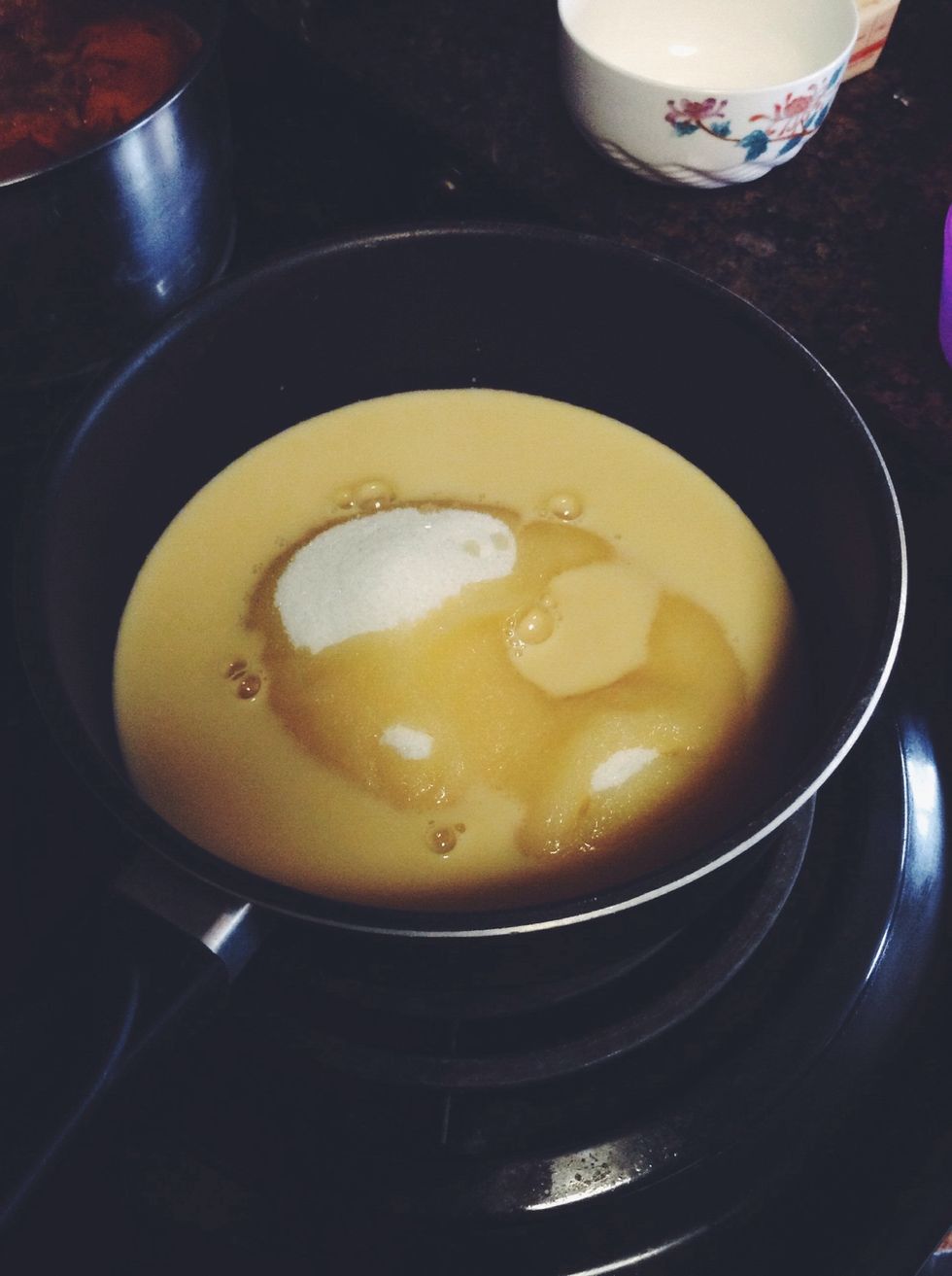 Add your evaporated milk and turn your stovetop to medium heat. That's number 5 for me on my electric stove.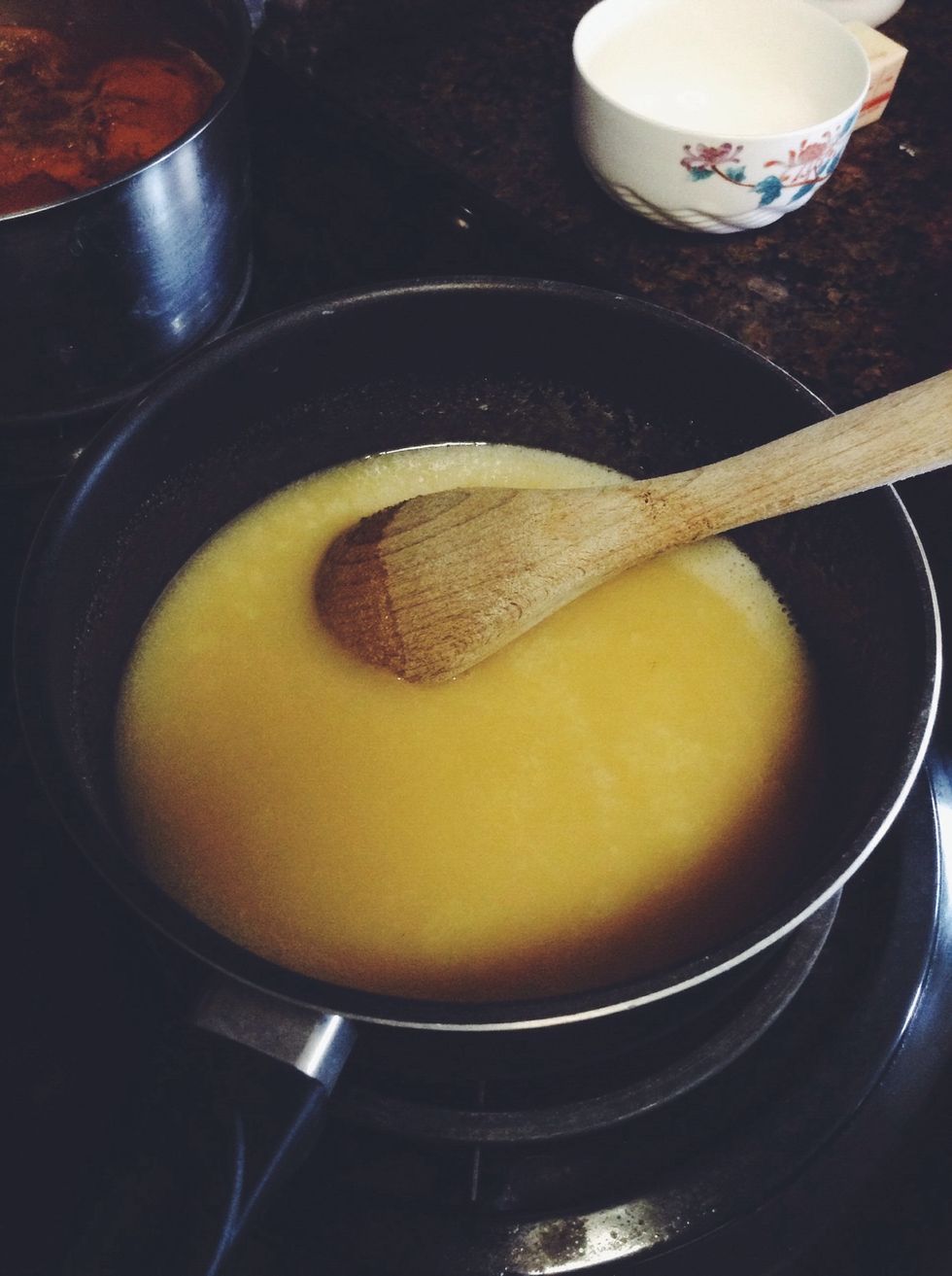 Gently stir the mixture to combine. Leave it on medium heat and bring to a boil. This took about 15 minutes for me. Stir occasionally using a wooden spoon.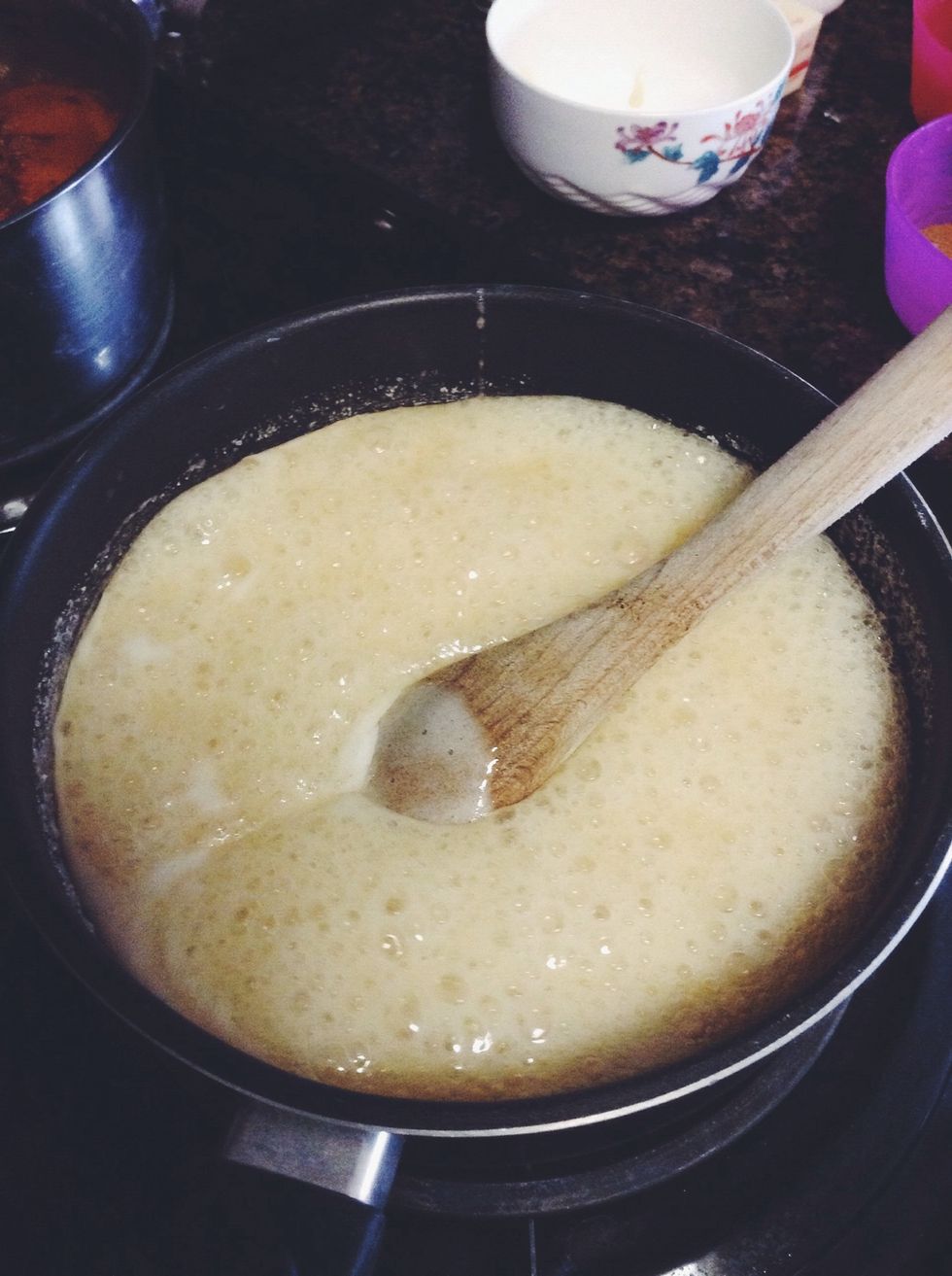 Here's what it looks like when it starts to boil. Now you can add your pumpkin.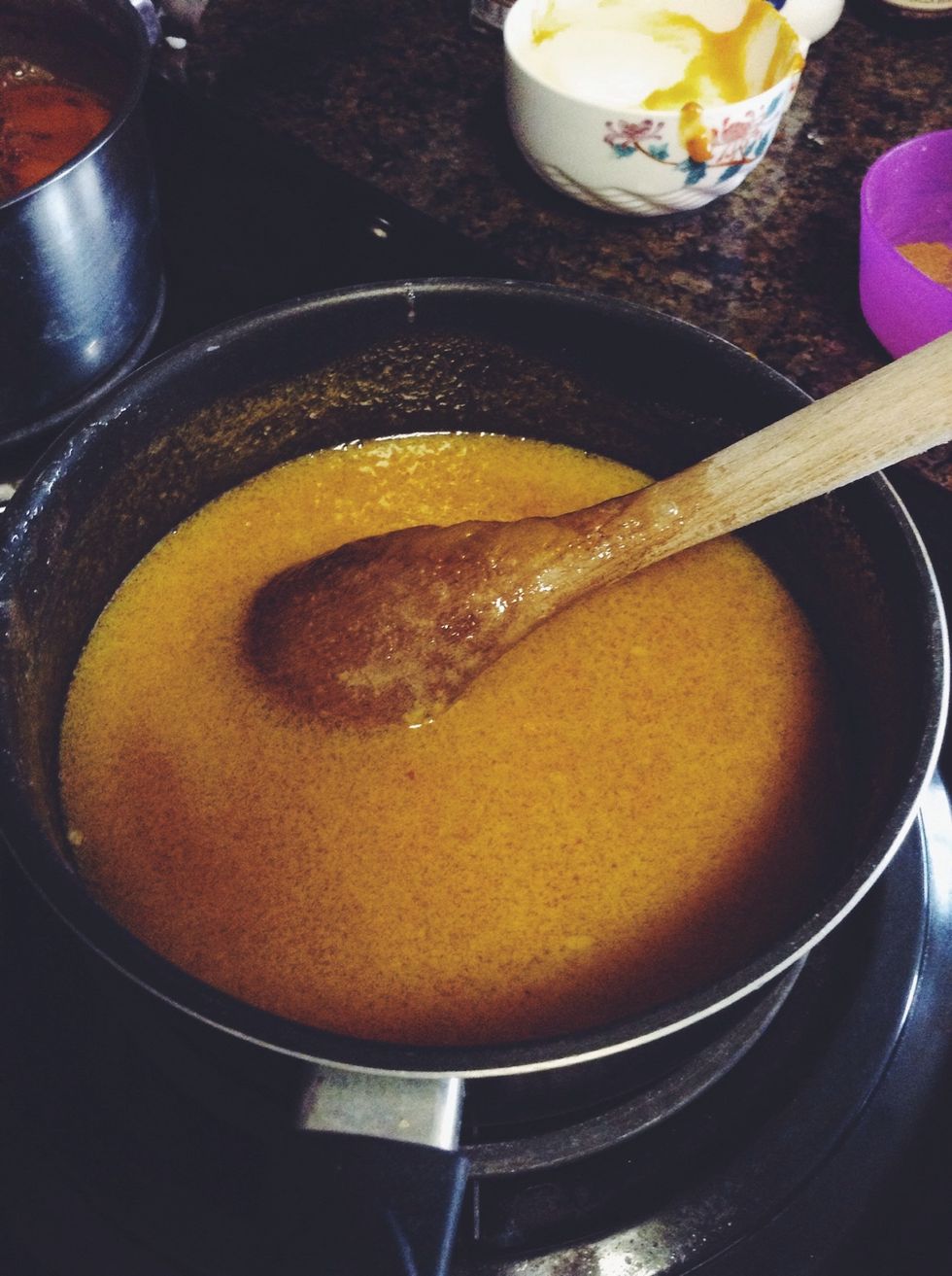 Stir in your pumpkin and bring it back to a boil. Make sure it's actually boiling! These steps are critical!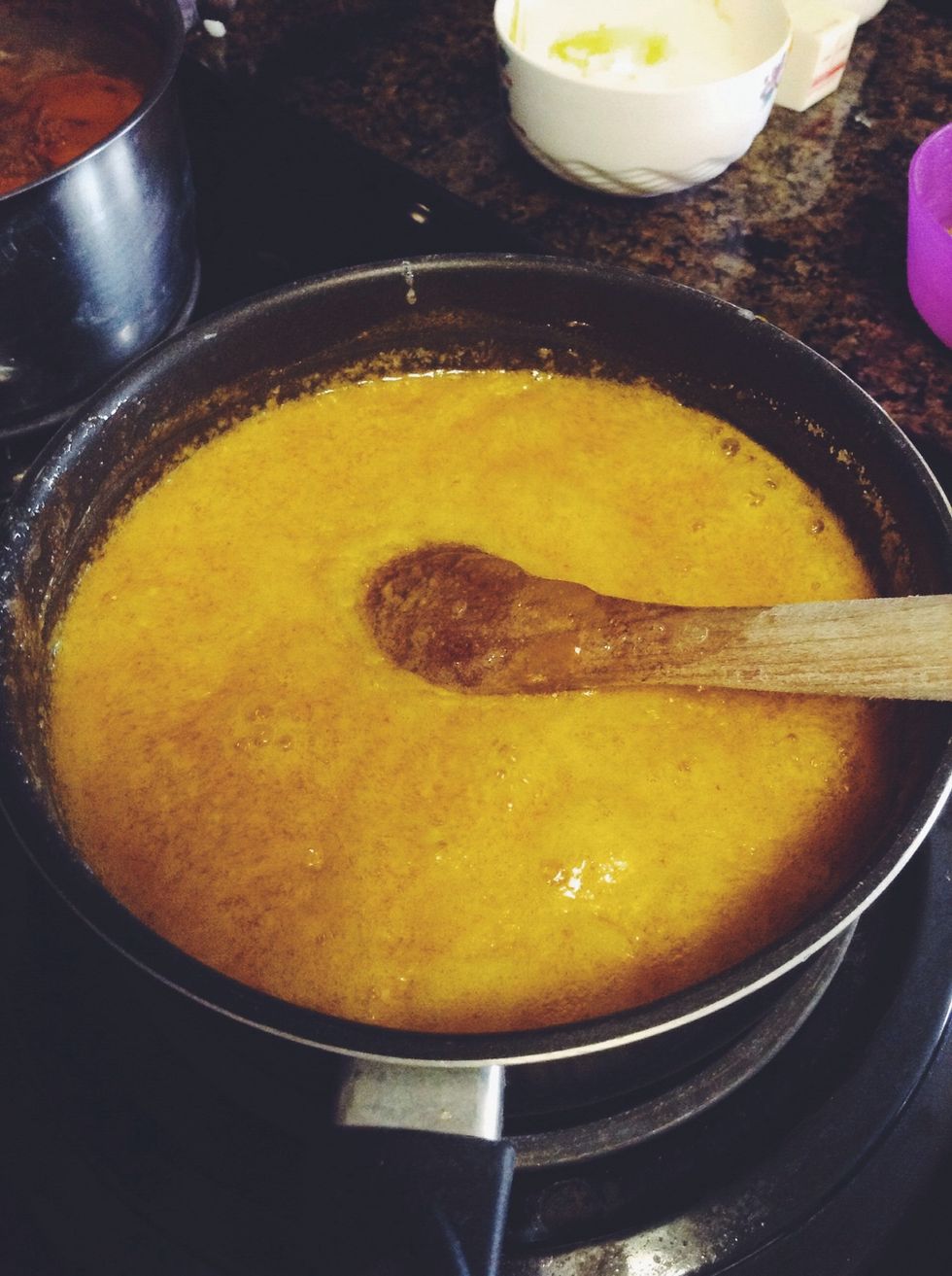 Here it is boiling, see the bubbles? Now add your butter and marshmallow creme.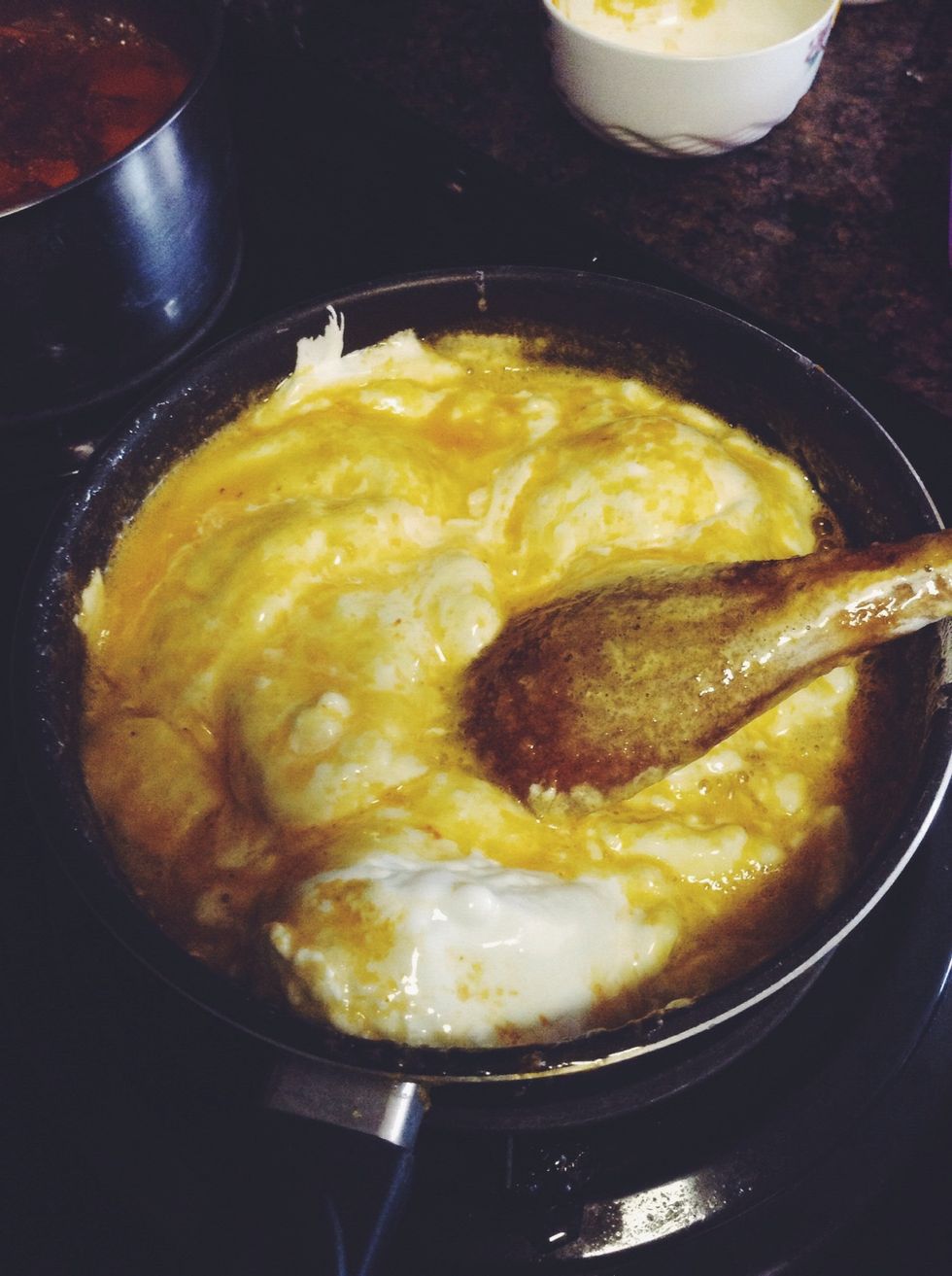 Now that you've added your butter and marshmallow creme, stir.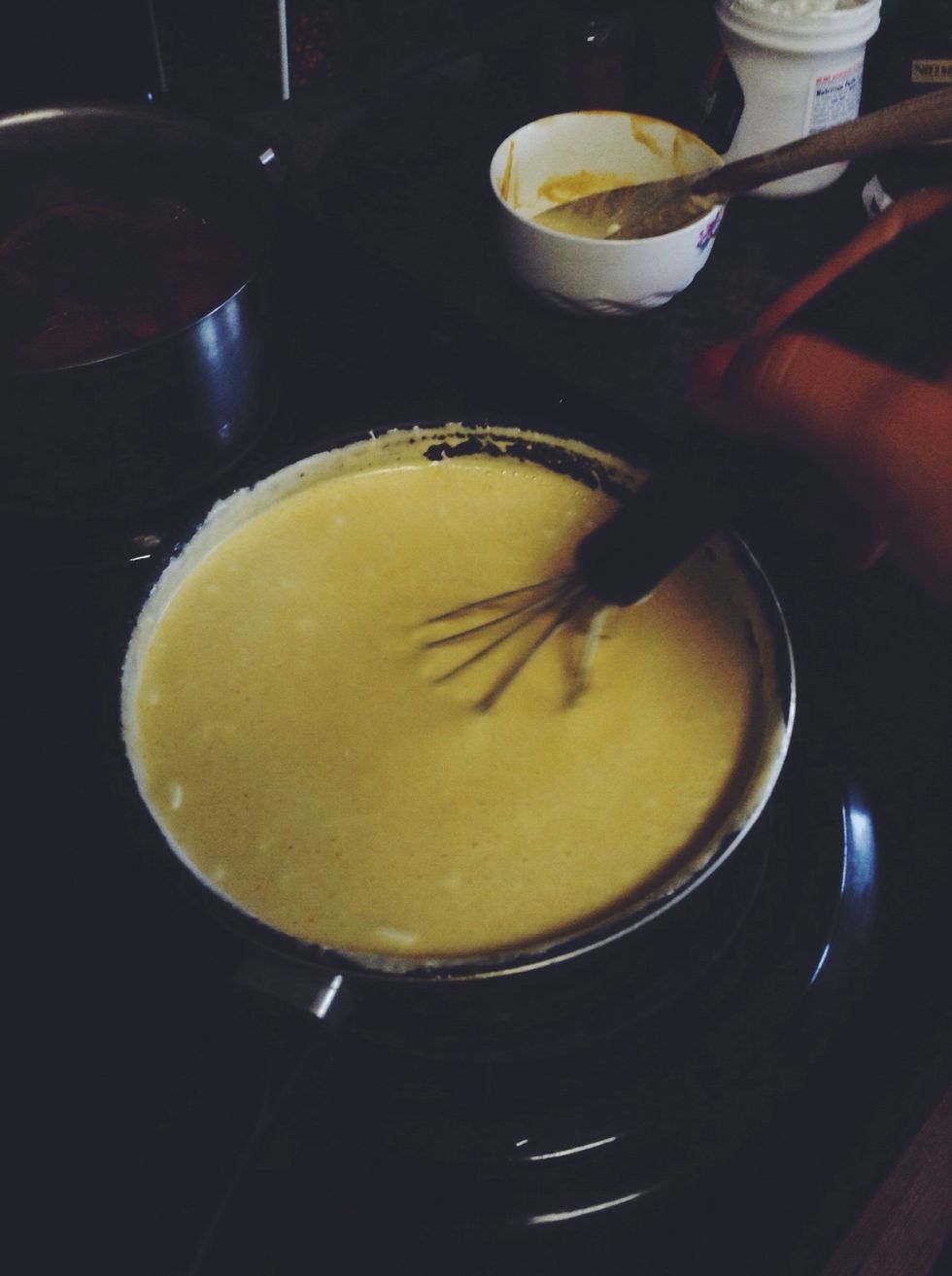 I decided to use a whisk because that spoon was doing nothing for me in this situation. Use a whisk, it works better for this step!
Now bring the mixture to a rolling boil.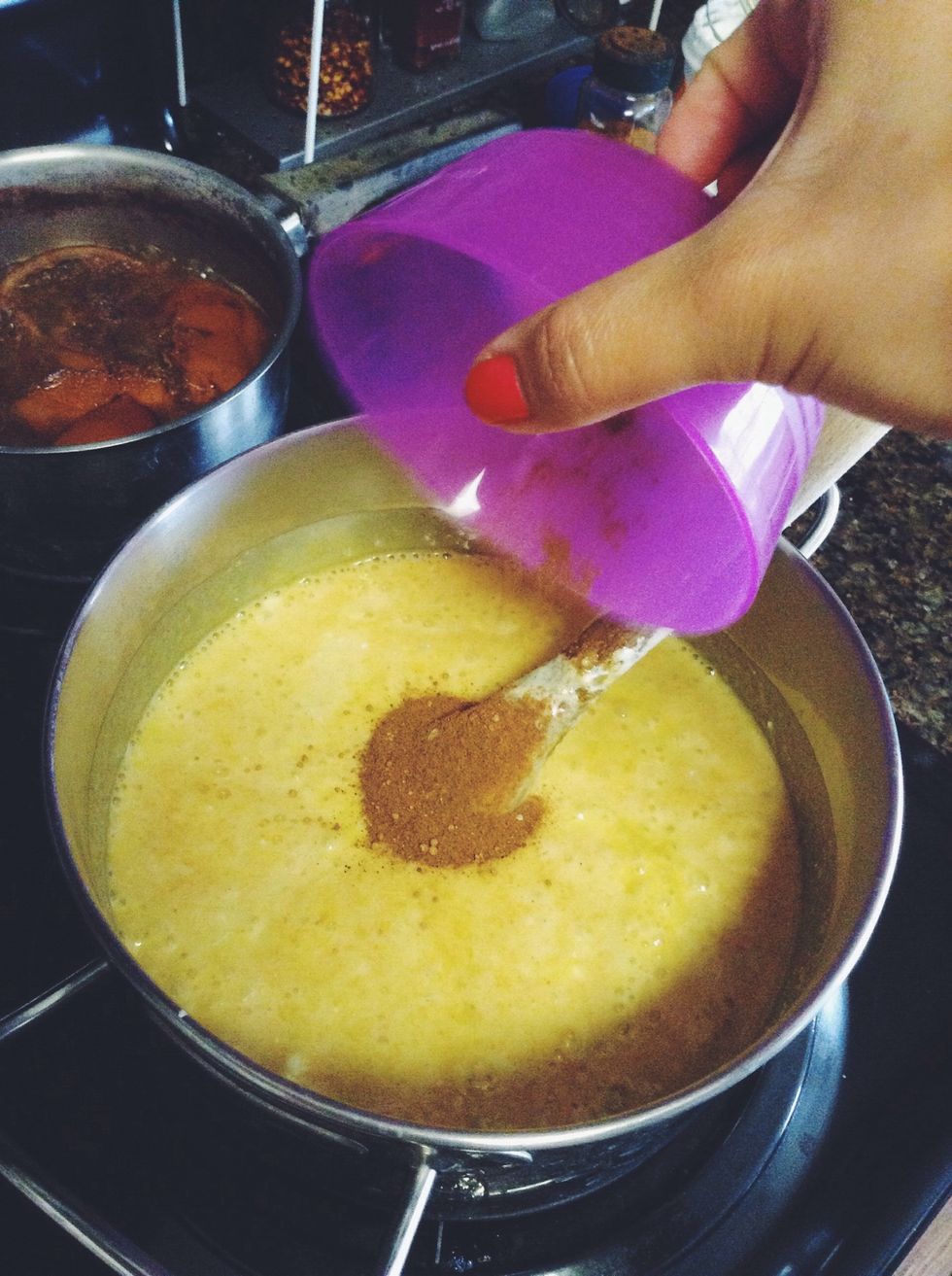 Add your cinnamon, ginger, and nutmeg while you wait.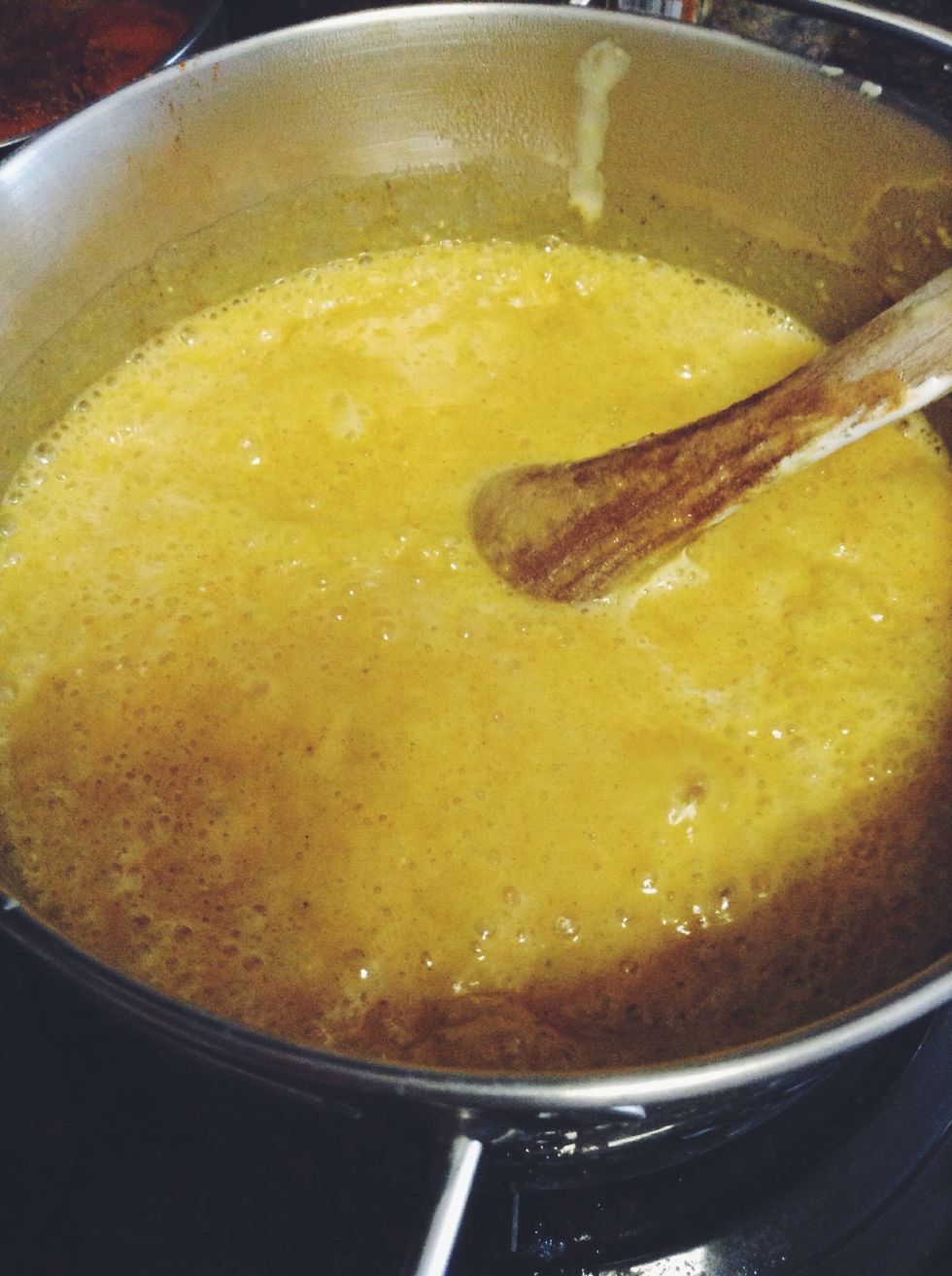 Here it is boiling, we want it at a rolling boil.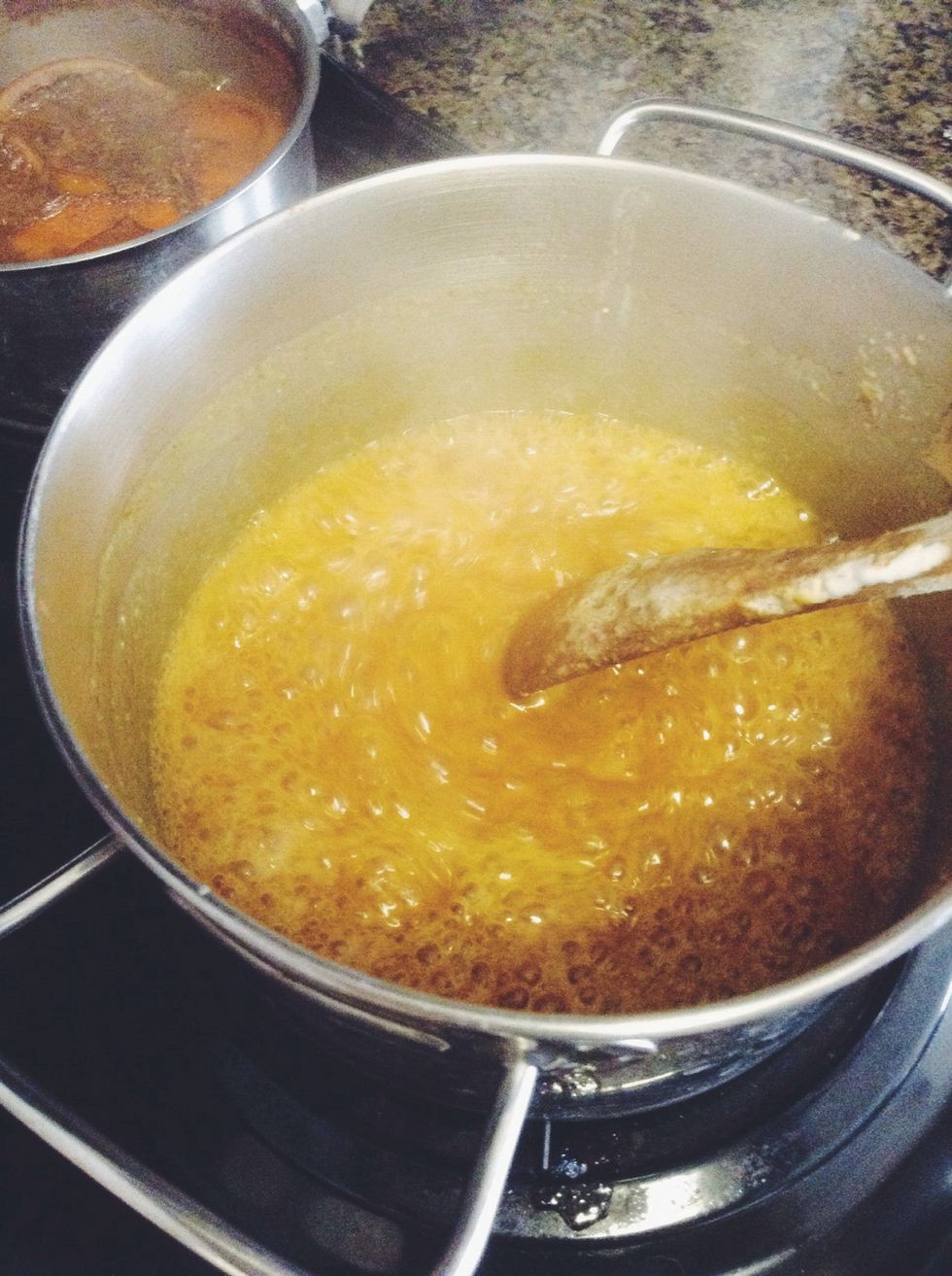 Now that's it's reached a rolling boil, set your kitchen timer for 18 minutes and cook stirring occasionally. Just be patient and use your timers! It takes exactly 18 minutes.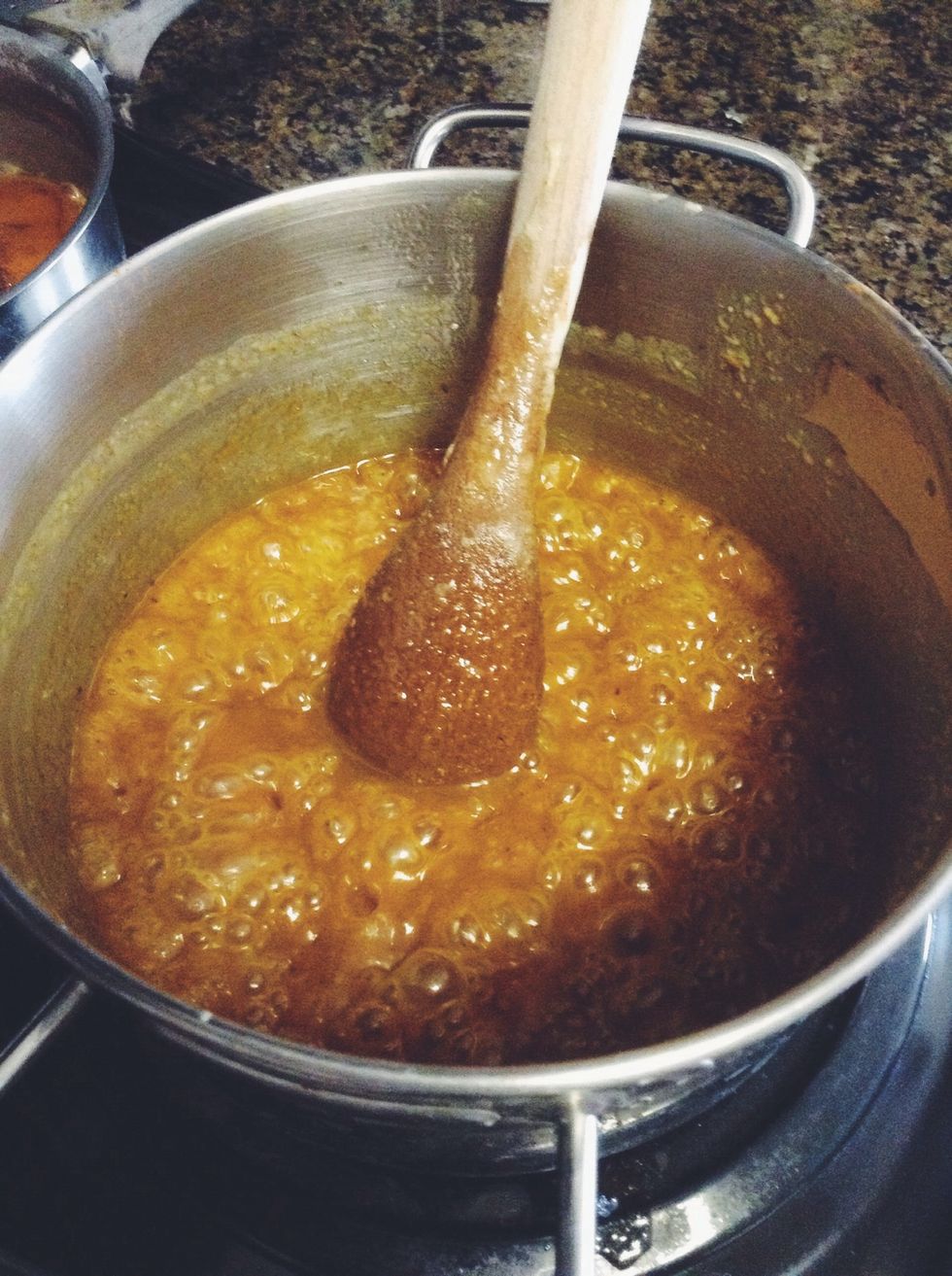 This is what it looks like after 18 minutes of cooking.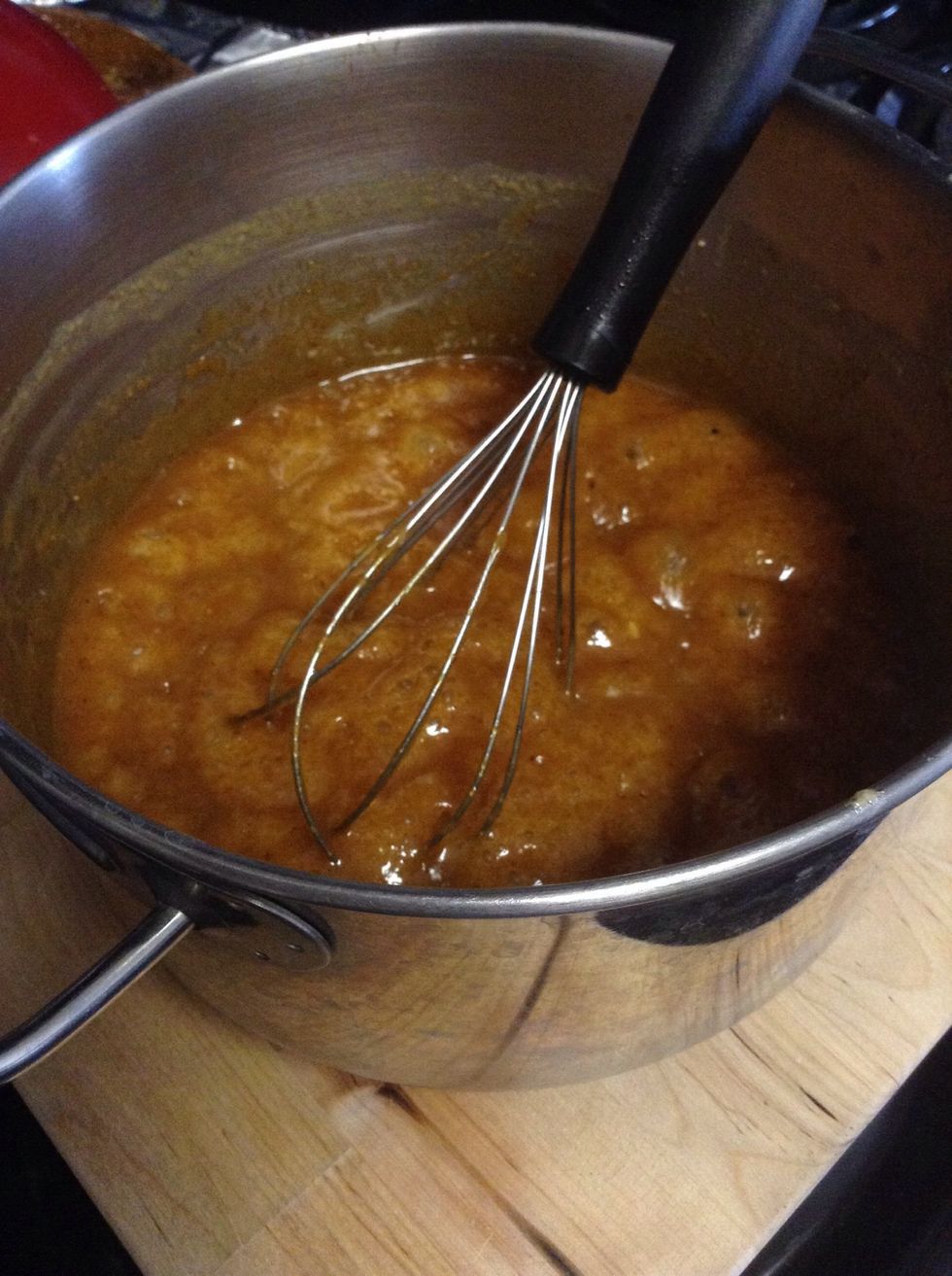 Remove your pot from the heat.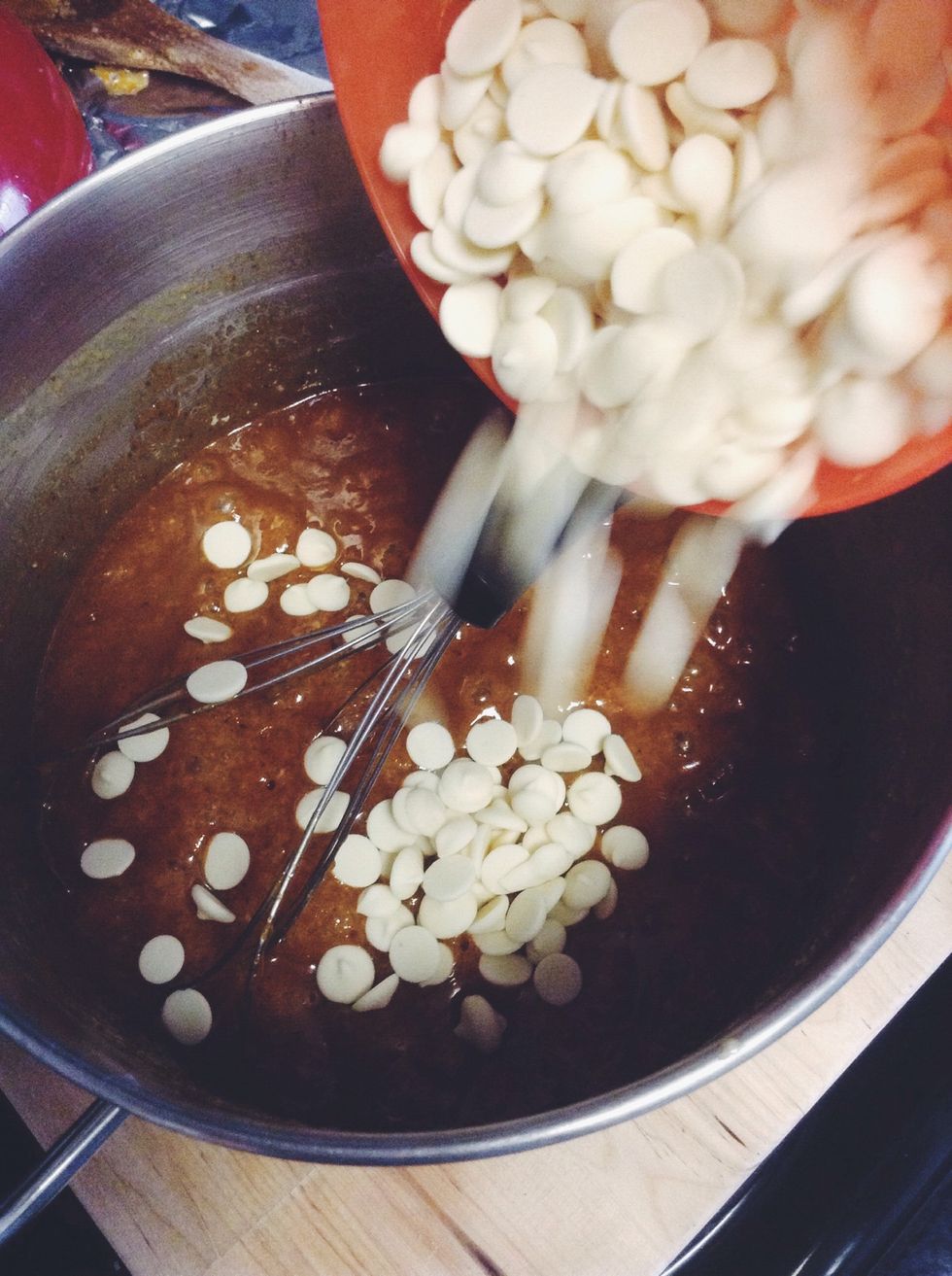 Add in your white chocolate chips.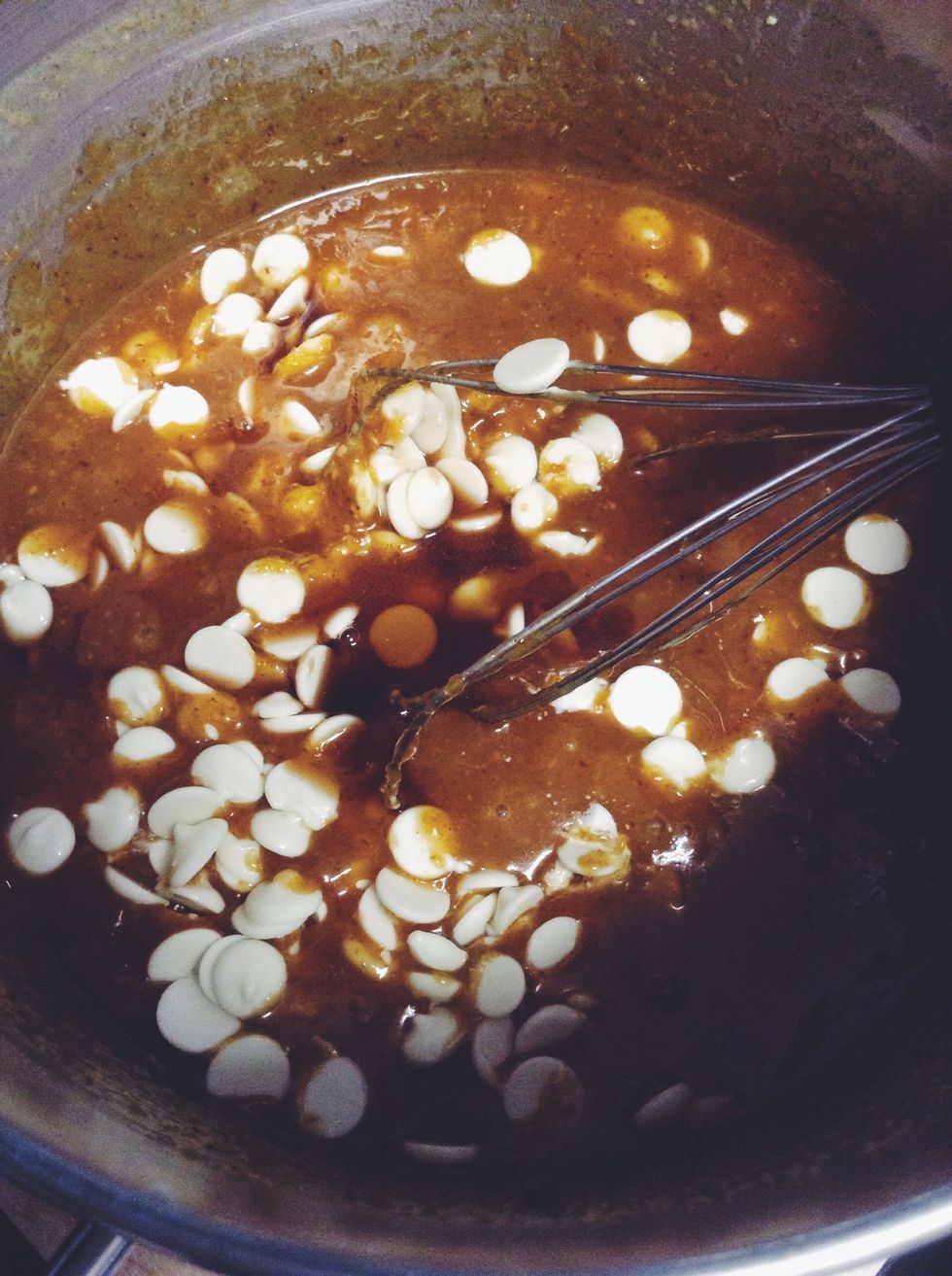 And vanilla.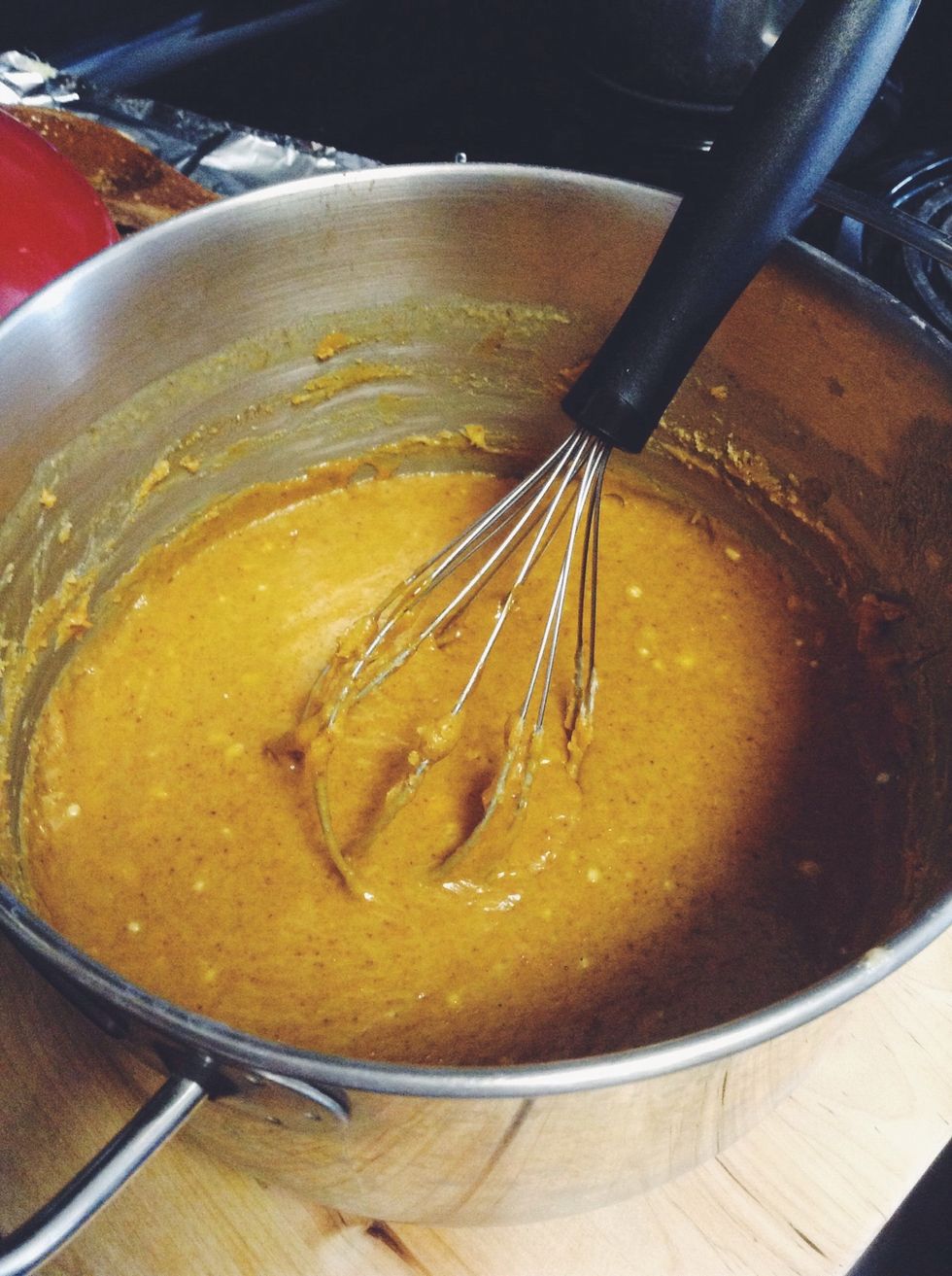 Quickly stir the mixture until it becomes nice and creamy. If it looks like this, you've done it right! It kind of looks like peanut butter or pumpkin bread batter with soft crisps of what's cooled.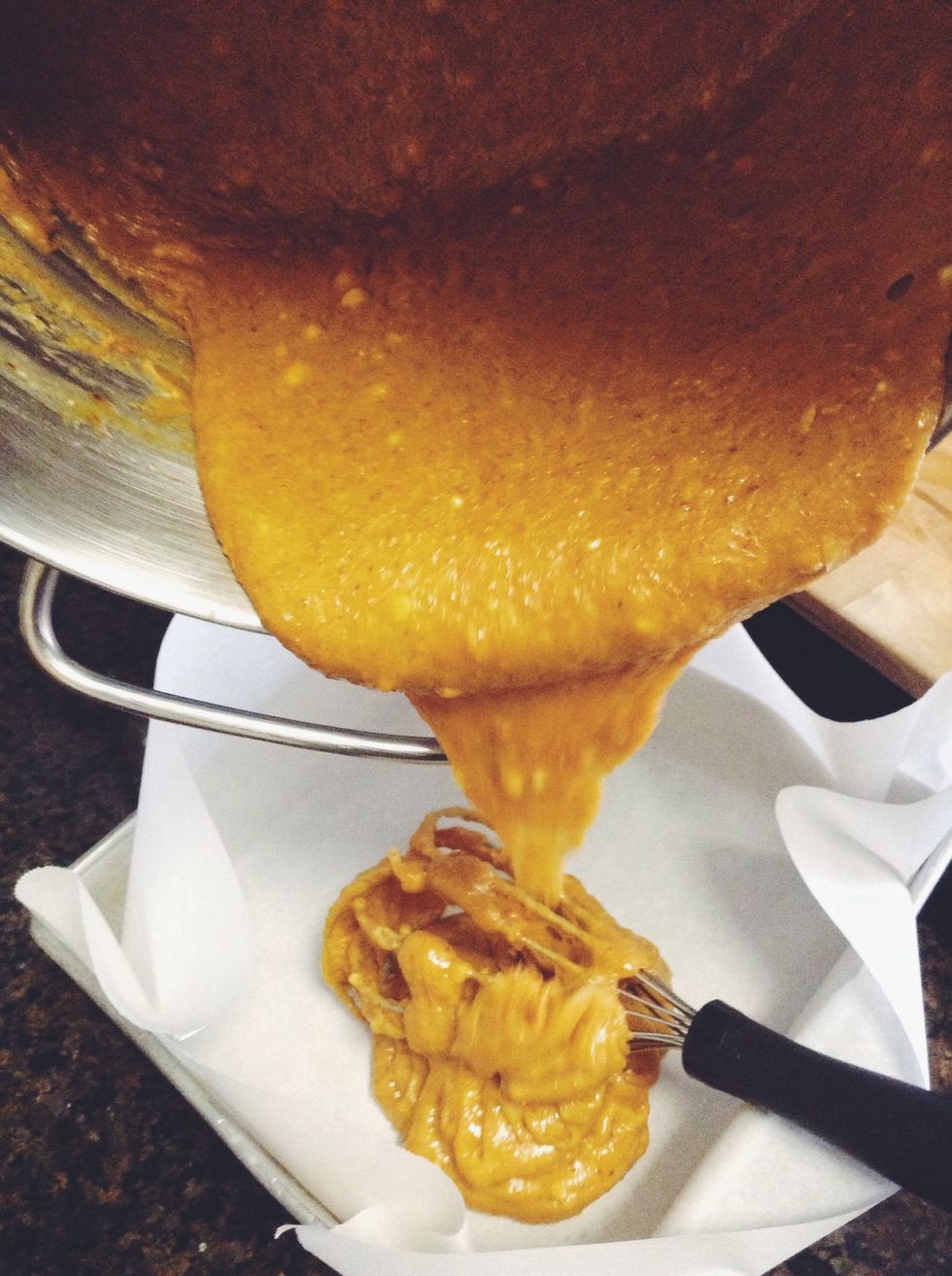 Now hurry and pour it into your prepared pan! I wish I had done this quicker but... You do it for the snapguide. The quicker you get it in the pan the smoother finish you will have on top.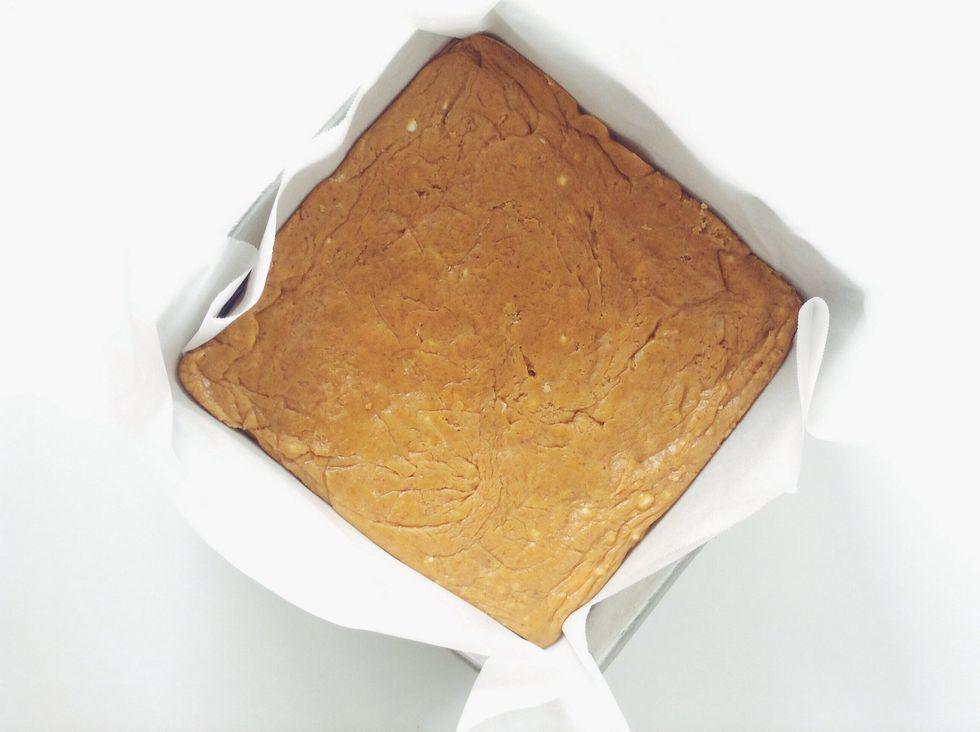 Use a silicon spatula or a piece of parchment to smooth It out over the top, this is the best mine got due to all the picture taking in between! Let it cool in a cool and dry place.
I let my fudge cool for ten minutes before removing it from the pan in parchment and cut using a warm sharp knife, fresh from the dishwasher. You can wait until it's completely cool as well.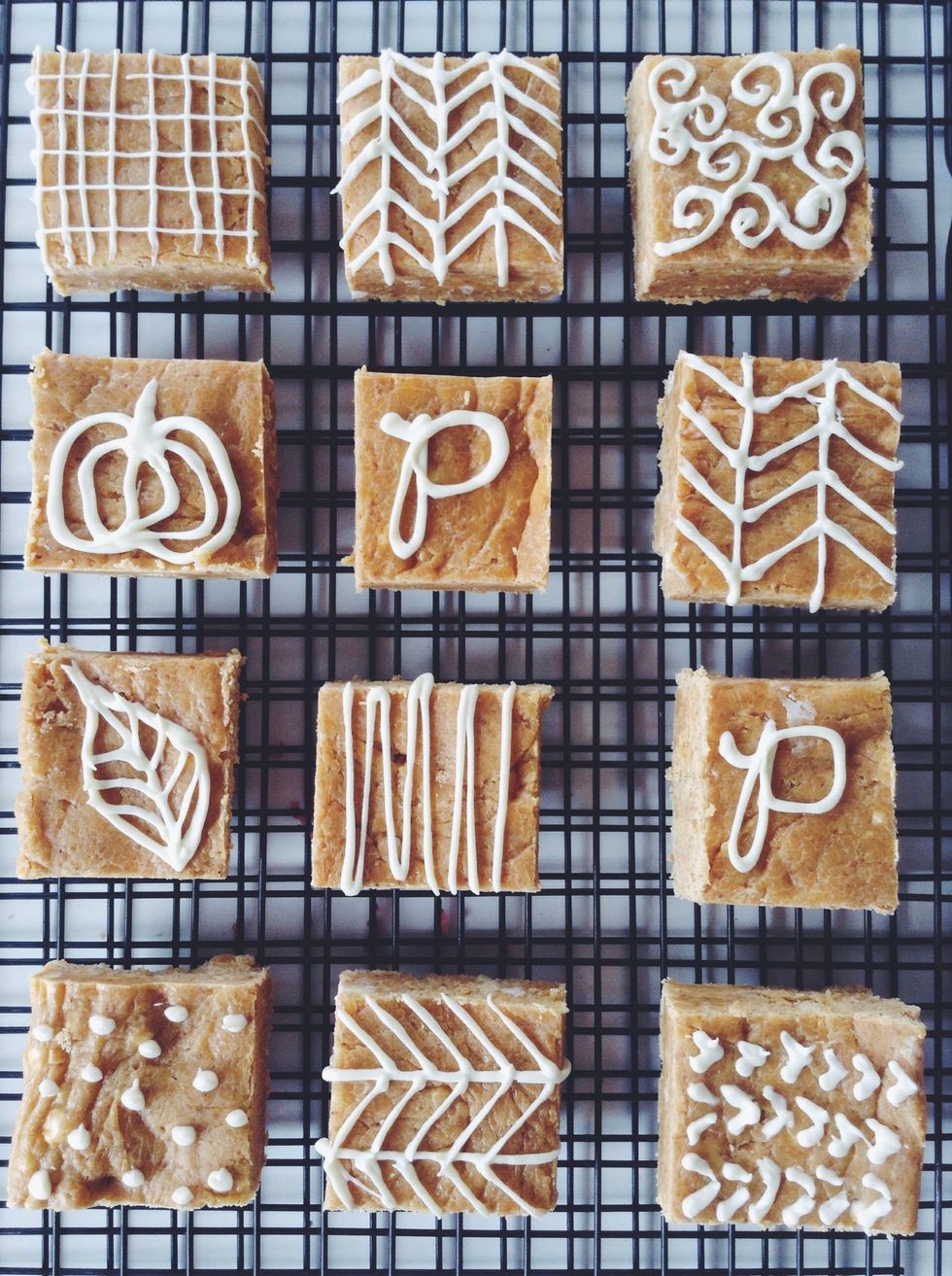 I decorated mine with melted white chocolate in a ziplock bag after they were cut into pieces.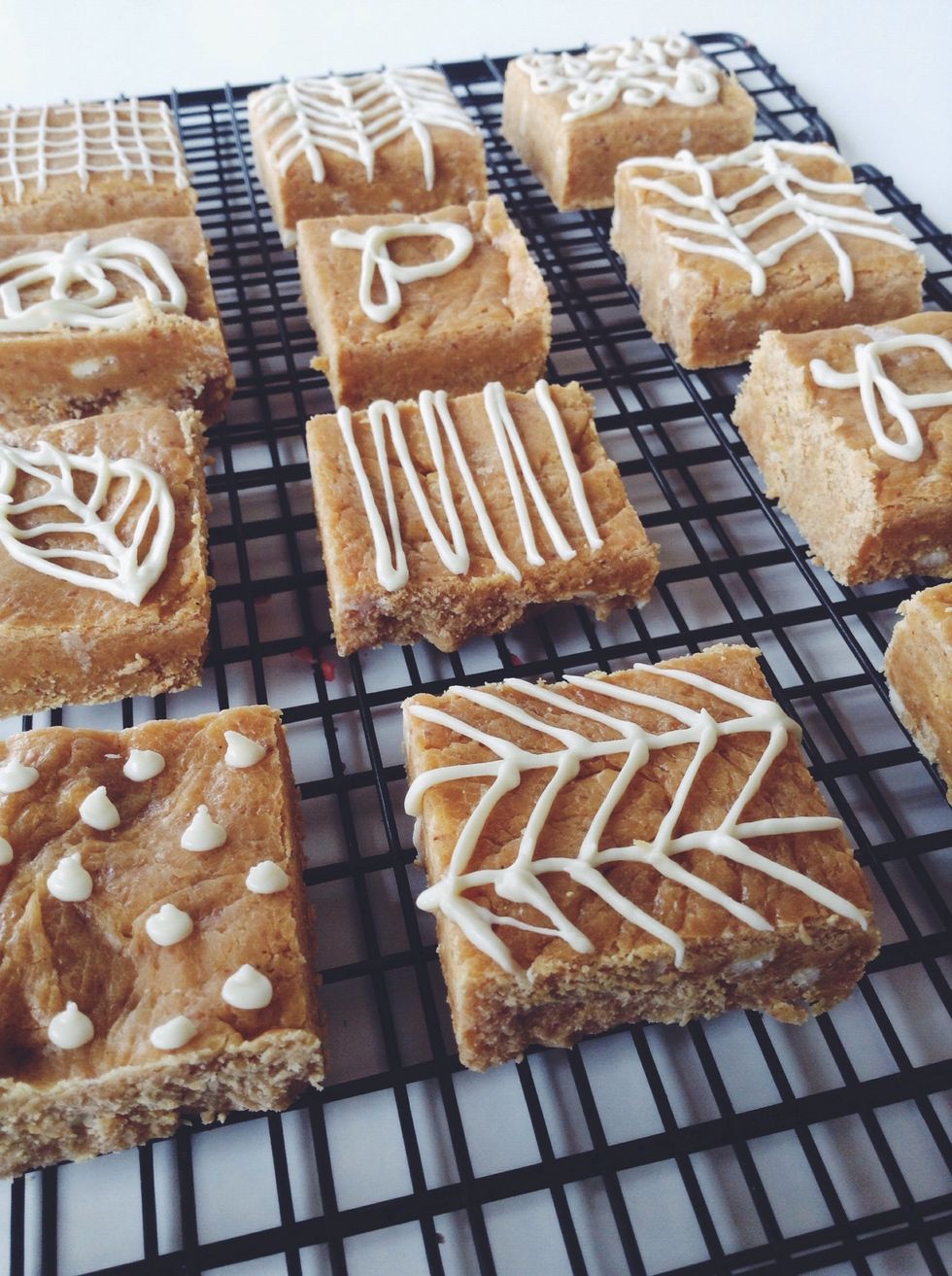 The texture of these is a bit different then your standard fudge because pumpkin is not as creamy as say...Peanut butter. It does have a slightly firmer texture that is smooth and melts in your mouth!
Variations: add pecans or walnuts, top with chocolate chips, use cookie cutters to cut out different shapes, add different spices, drizzle with caramel.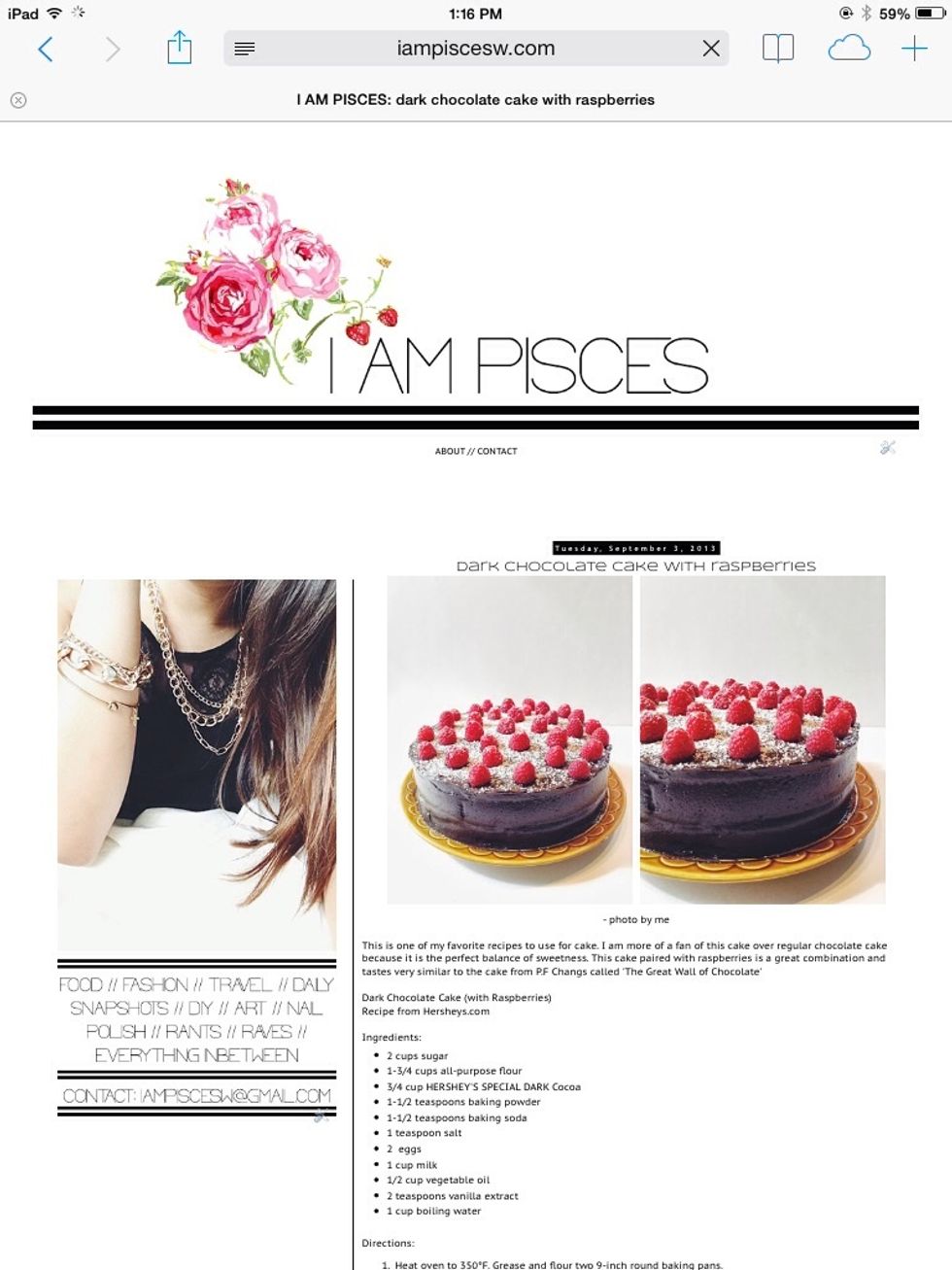 Thanks for viewing! Visit my website for more recipes at www.iampiscesw.com
2/3c Evaporated milk
1/2c Sugar
3/4c Puréed pumpkin, canned
2.0Tbsp Butter
1.0tsp Vanilla extract
1.0tsp Cinnamon
1/4tsp Nutmeg
1/4tsp Ground ginger
1.0c White chocolate chip morsels
7.0oz Marshmallow creme
Sherry Williams
Love to cook bake and create. Owner of the blog I AM PISCES. All my guides are featured on my blog with better pictures!