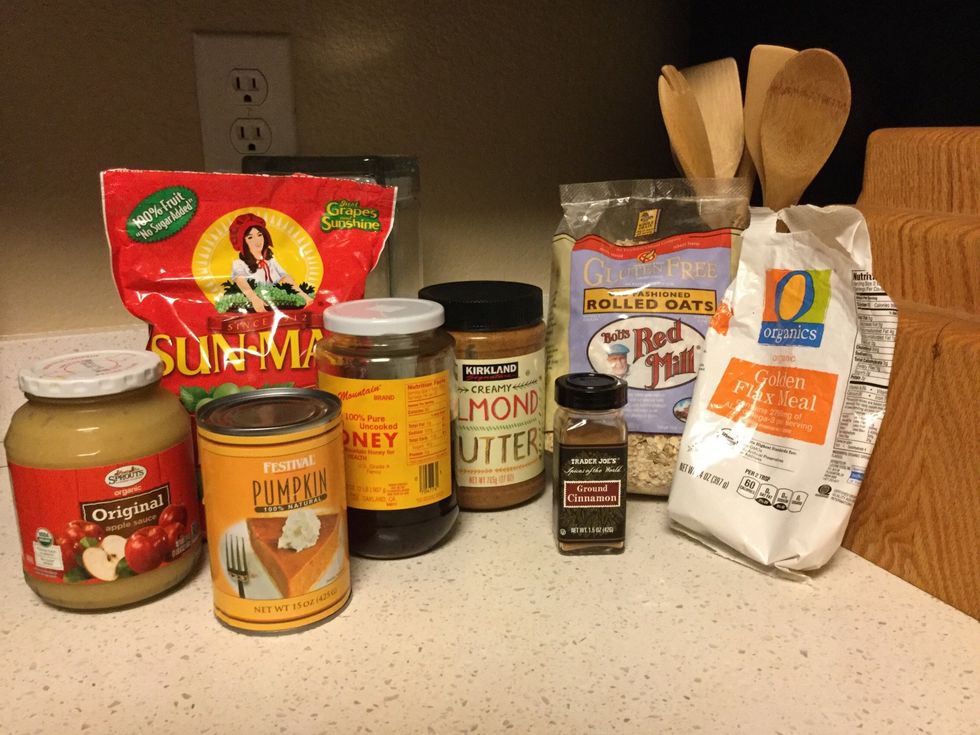 Gather ingredients. Combine flax seed and warm water in a bowl. Allow to sit for five minutes, or until the mixture becomes an egg-like consistency.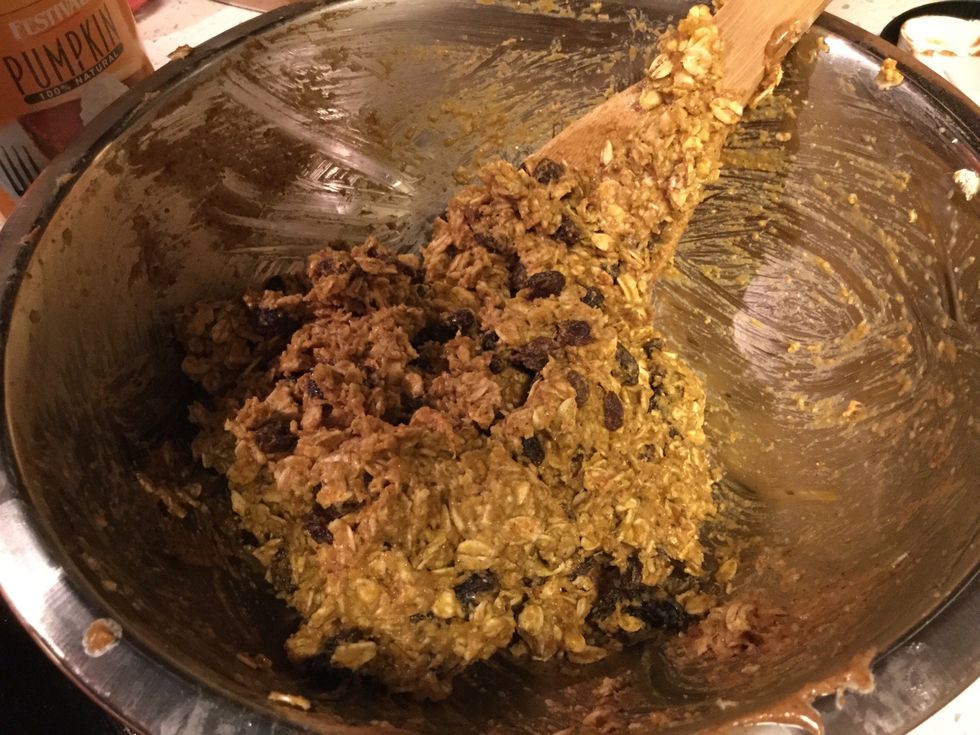 Add all other ingredients to the flax seed mixture. Stir with wooden spoon until well mixed, and the almond butter no longer is in chunks.
Make sure your cookies are spaced an inch apart from each other.
Bake cookies at 350 for 10-14 minutes. Let stand for five minutes before removing from pan with a spatula. Enjoy this healthy, yet delicious, fall treat.
1 1/2 tablespoons almond butter
1 tablespoon flax seed
4 teaspoons honey
2 cups gluten-free rolled oats
1/2 cup raisins
1/4 cup applesauce
1/4 cup pumpkin puree
1/2 teaspoon cinnamon
Dash of salt