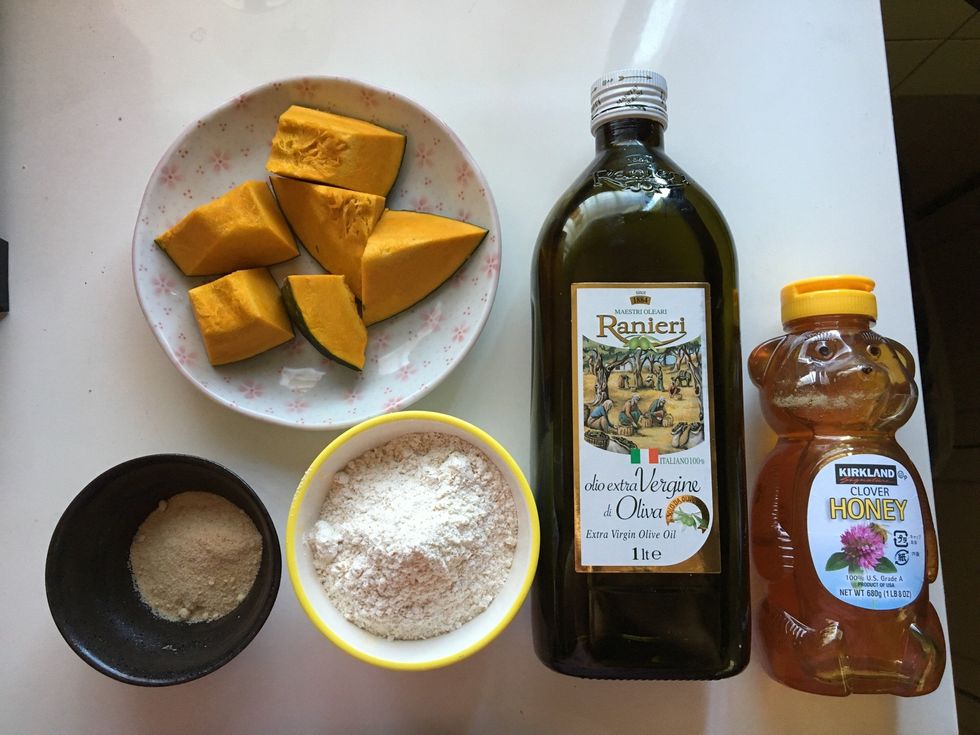 (pumpkin)100g (coconutoil)30g ( flour)80g (cane sugar)or(honey)30g (pumpkin seed) little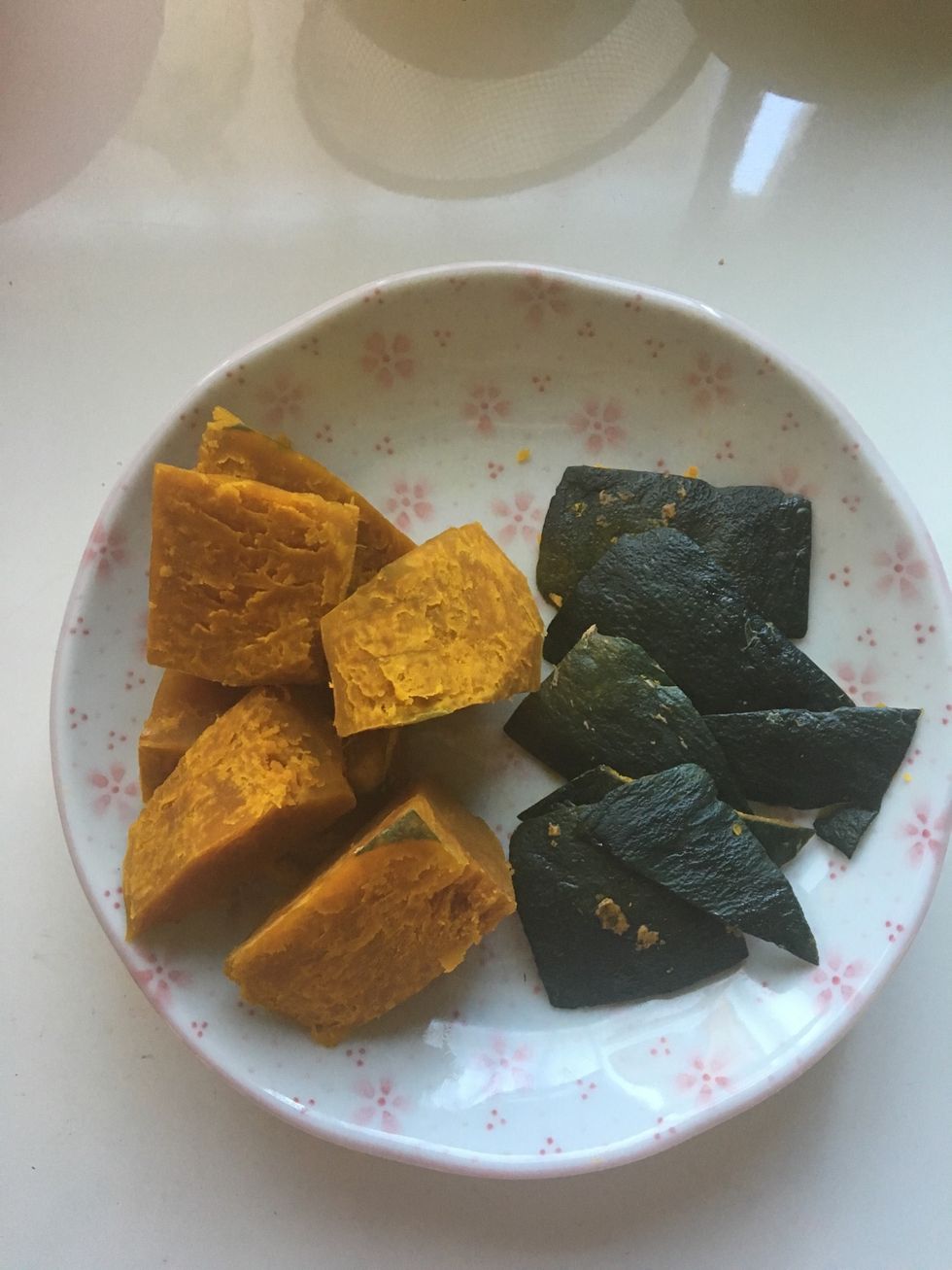 cut pumpkin into bite-size→600w 5min Peel of pumpkin rind→After It'll use for pumpkin face!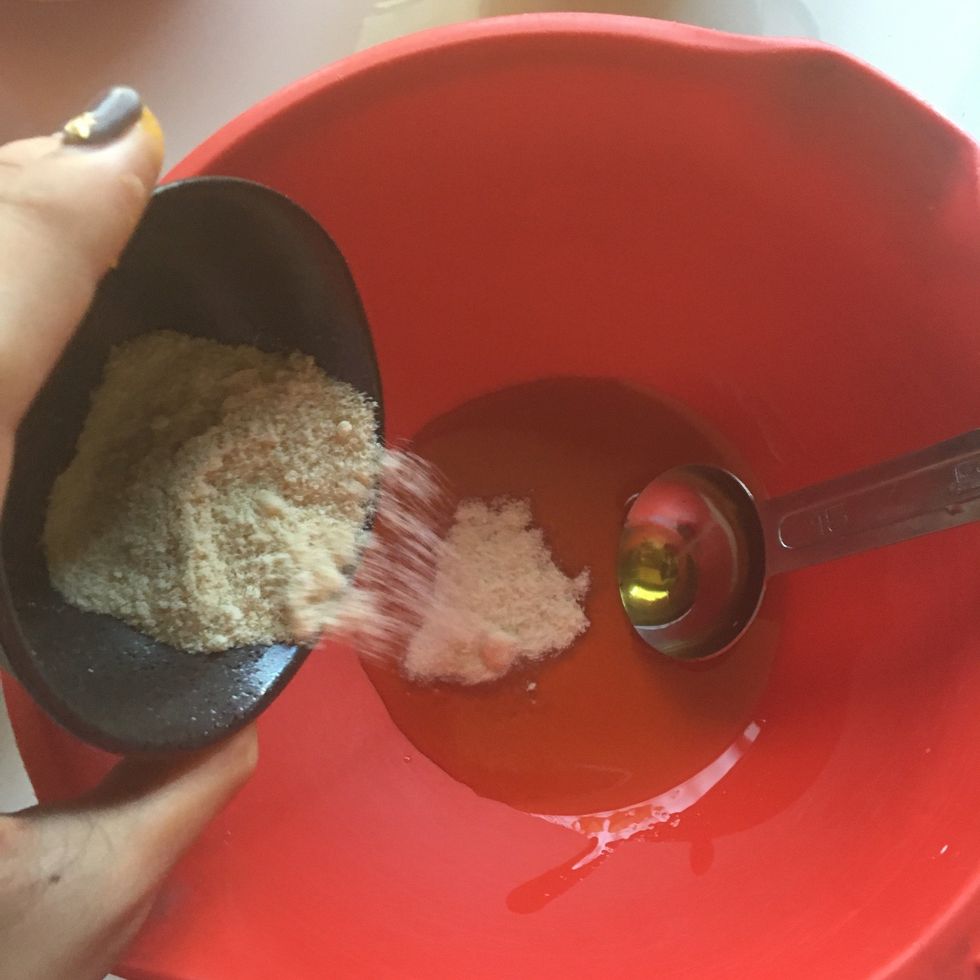 Mix oil and sugar.After that add pumpkin and push and mix!!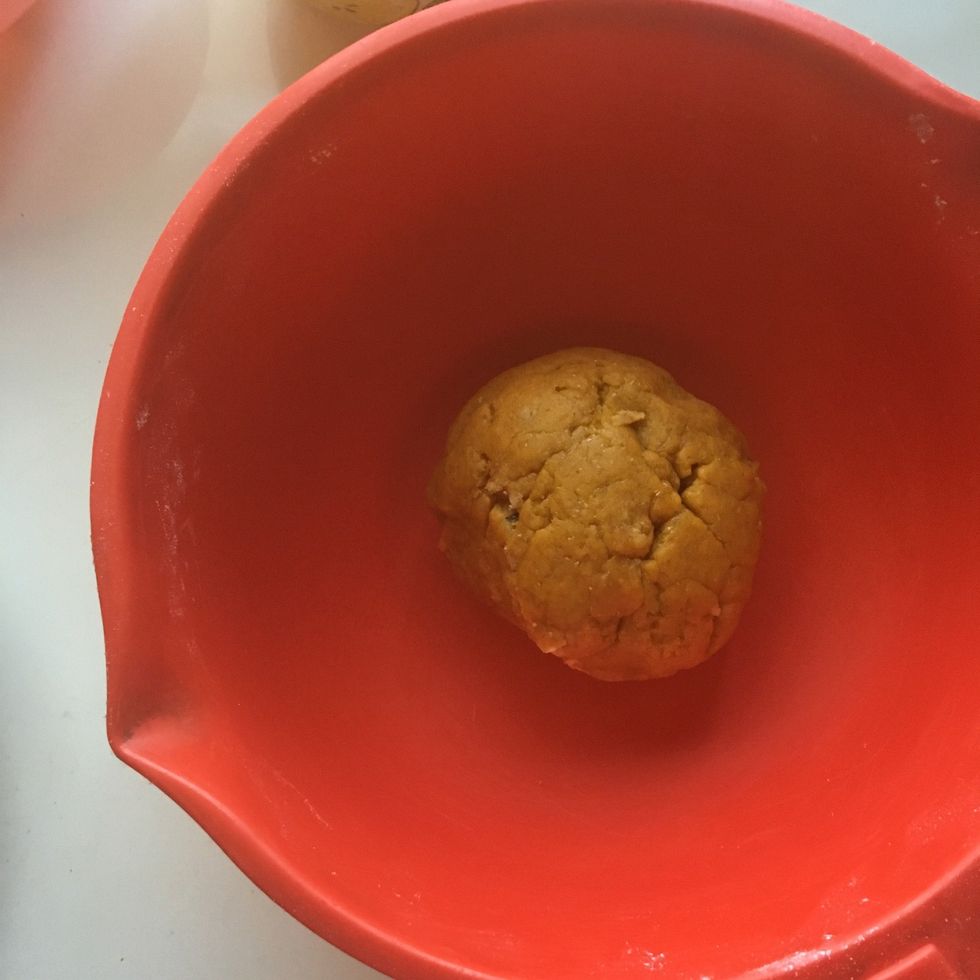 add whole wheat flour and mix mix mix! Finally like this!!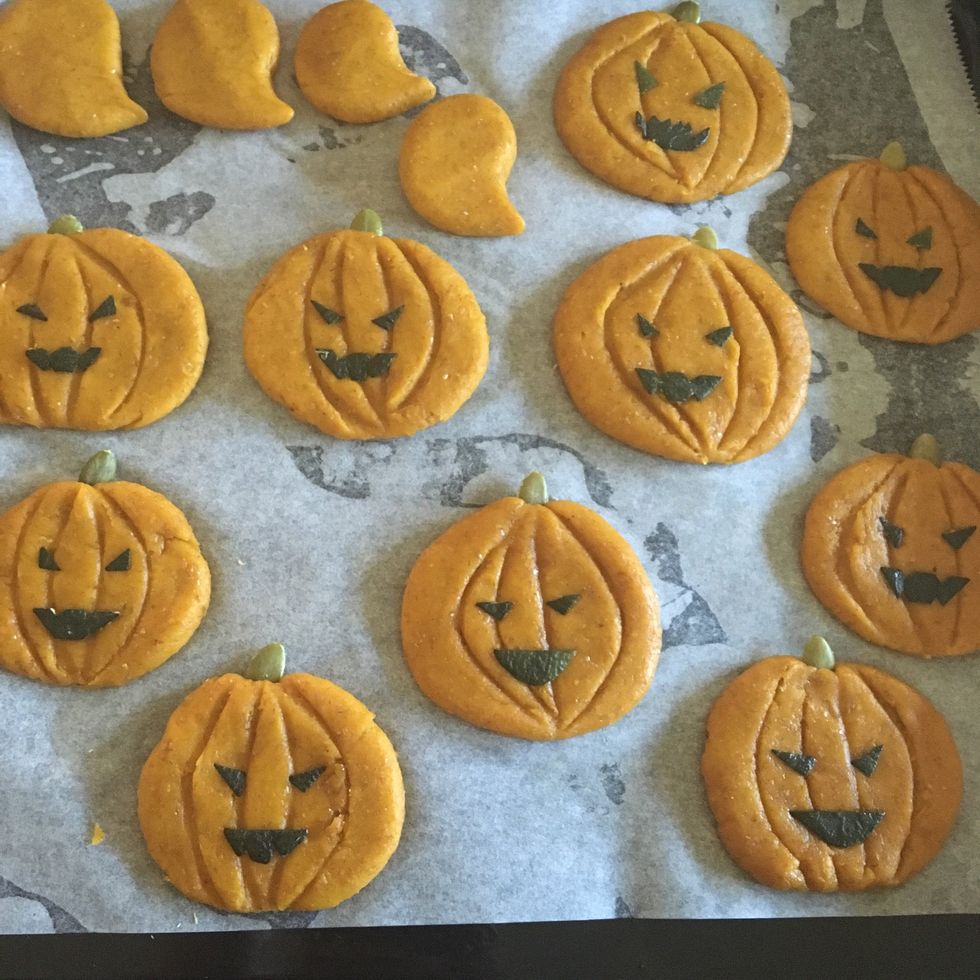 make pumpkin face🎃 Bake 180℃ 25-30min!
The creator of this guide has not included ingredients