Make Pumpkin Chocolate Pudding for Thanksgiving
14
I forgot to take pictures as I went, sorry!
Mix the pudding as the instructions on the boxes say. I did both types in one big bowl all at once with a hand mixer. I used instant for this, but cook & serve will work too.
In a separate bowl mix the can of pumpkin with about 1/3 can sweetened condensed milk. Add the pumpkin pie spice mix. Adjust ratios of the sweetened milk & spices to your taste.
Mix the sweetened pumpkin mixture into your pudding mixture until they are combined. You can use this as is, or for filling pie crusts. Cook & serve Jell-o works better for pie.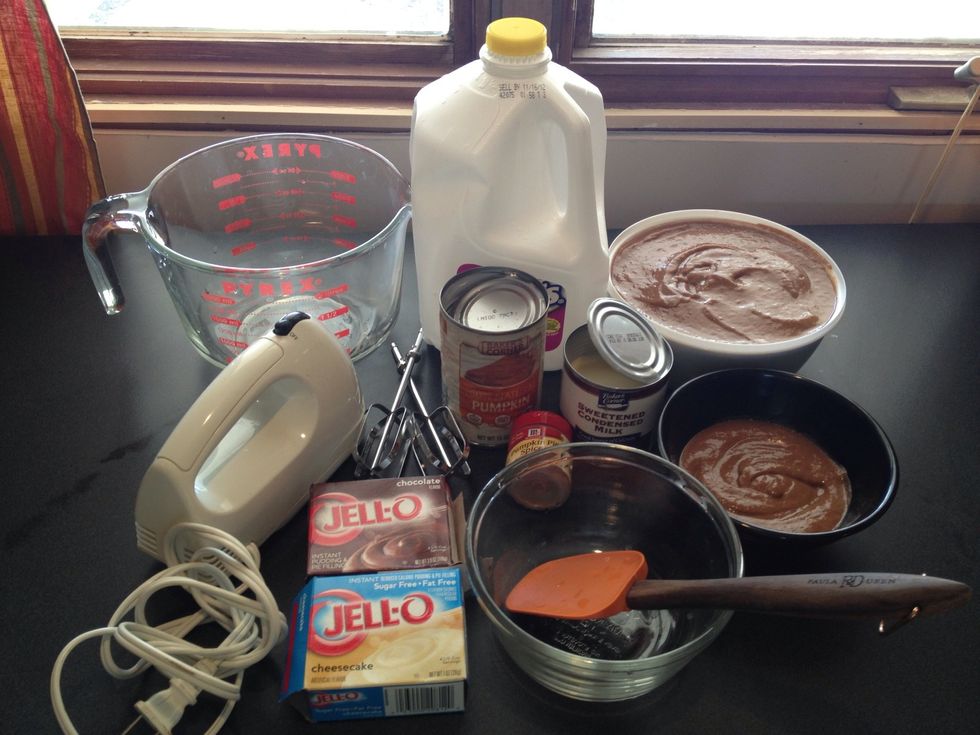 Supplies, and finished product. Should serve around 8 people.
1.0 Box Jell-O chocolate pudding
1.0 Box Jell-O cheesecake pudding
1.0 Can of pumpkin
1.0 Can sweetened condensed milk
1/2tsp Pumpkin pie seasoning mix