Gathered ingredients.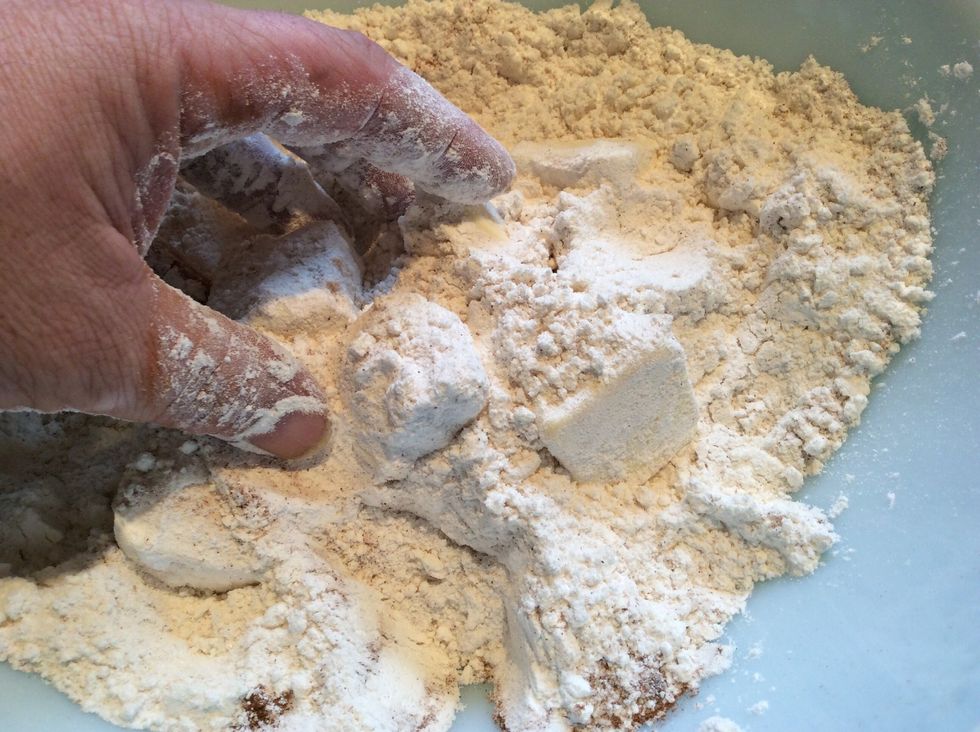 In a large bowl place; flour, granulated sugar, baking powder, salt, cinnamon, cloves, nutmeg and cold butter.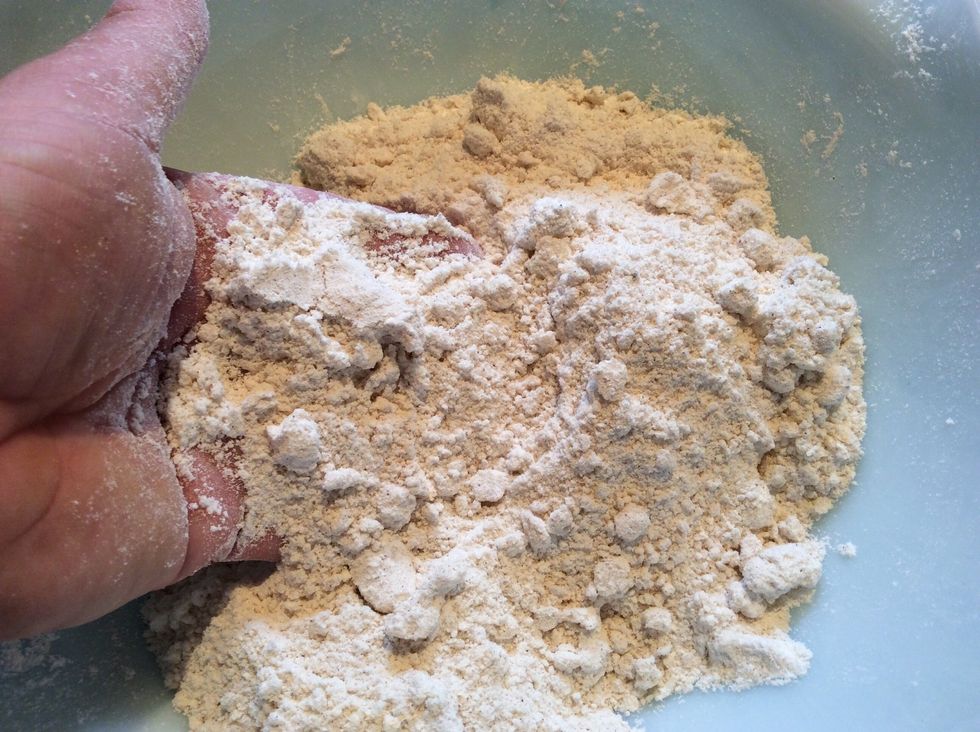 Work these ingredients together between your fingers until the butter is no longer visible but yet still crumbly.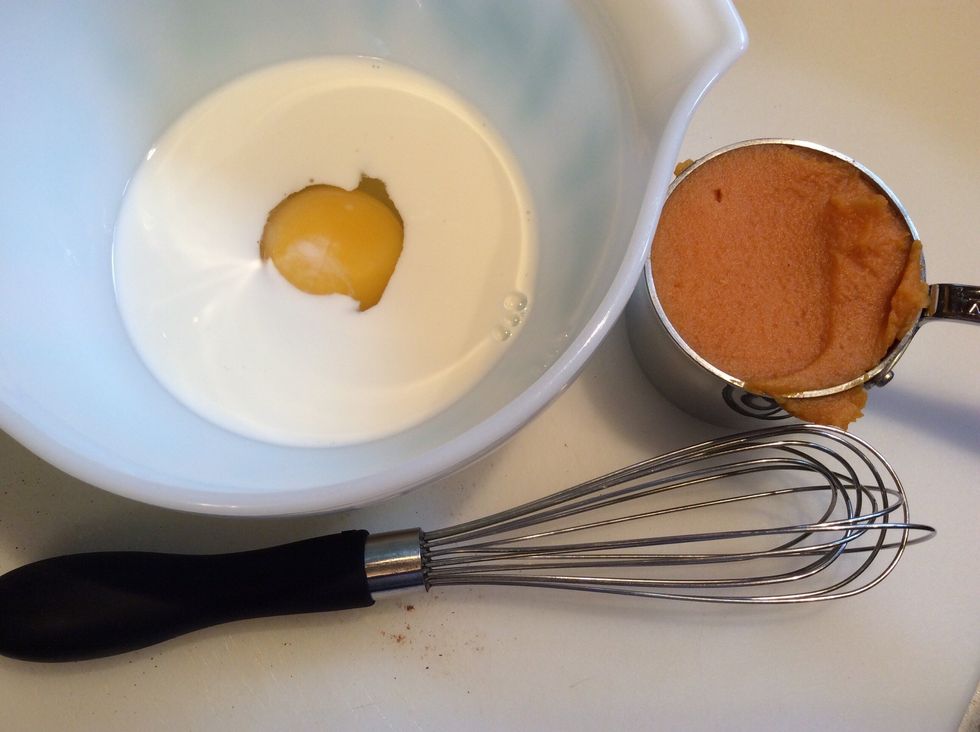 In a separate bowl combine egg and half and half, whisk in pumpkin purée.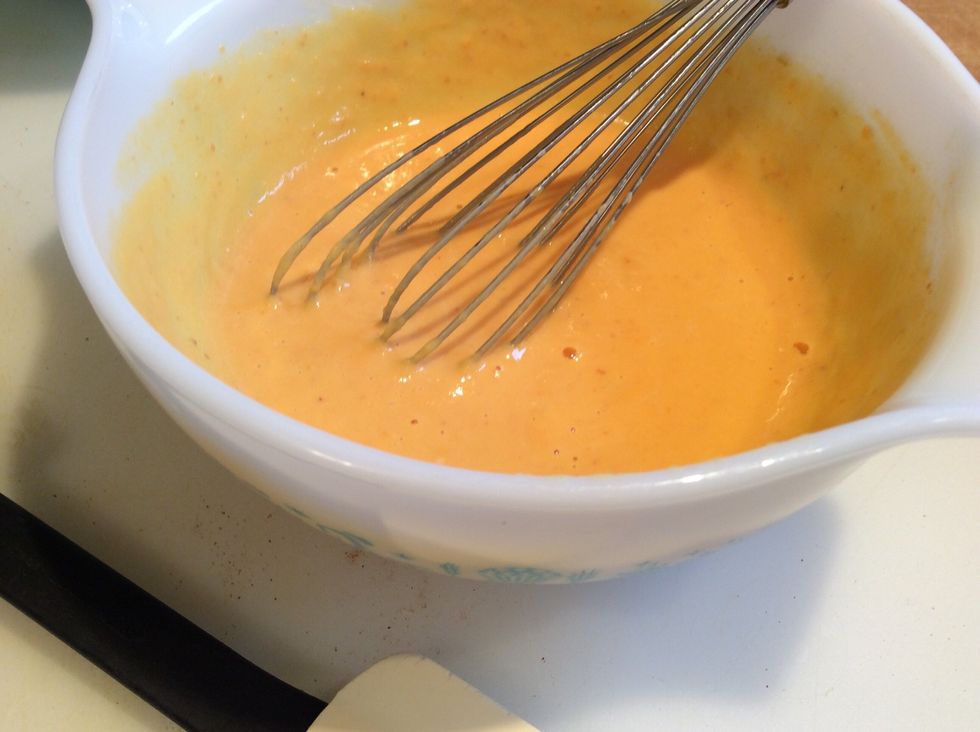 Whisked together.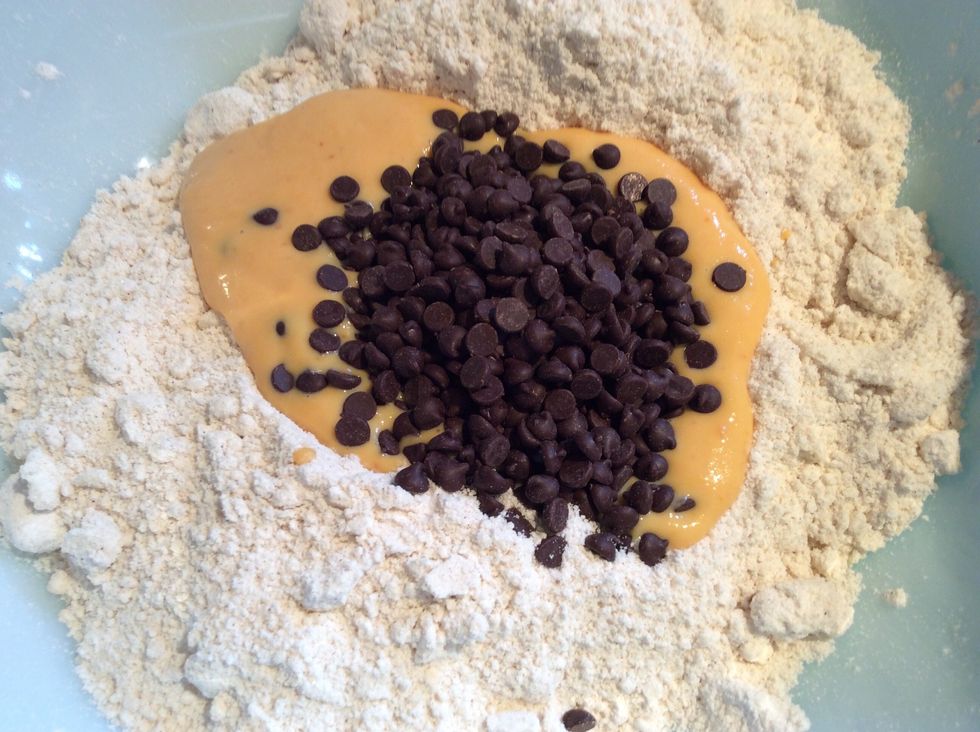 Add egg pumpkin mixture to the crumbly flour butter mixture. Add in mini chocolate chips. Stir together just until the dough starts to come together.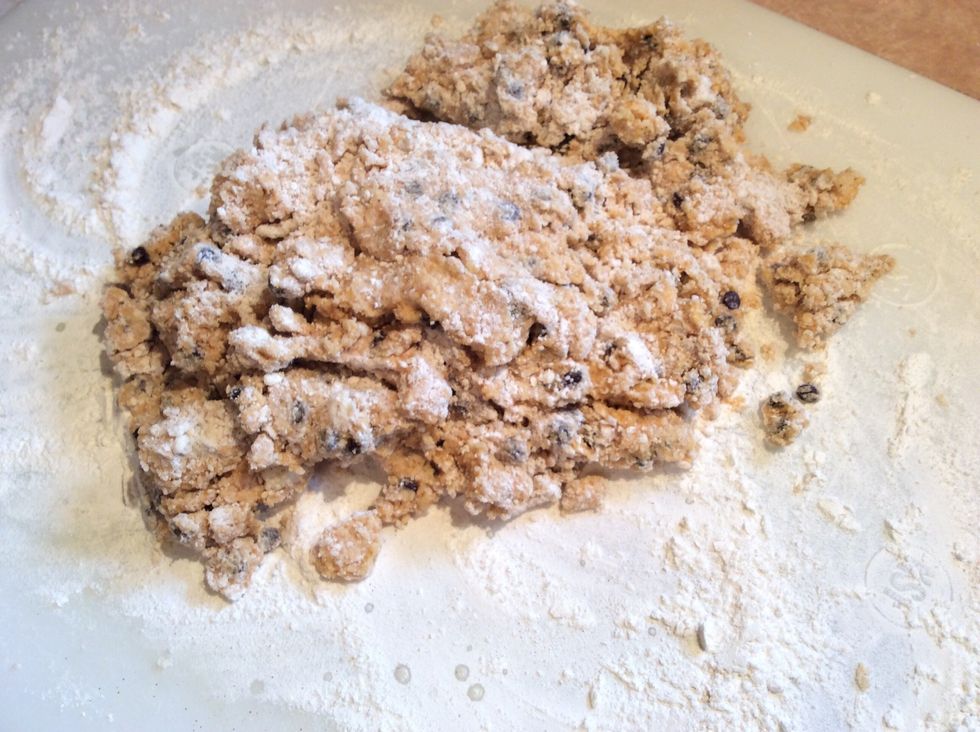 Turn the dough out onto a floured board and kneed several times. Be careful not to over work the dough, the end result will be a tough scone.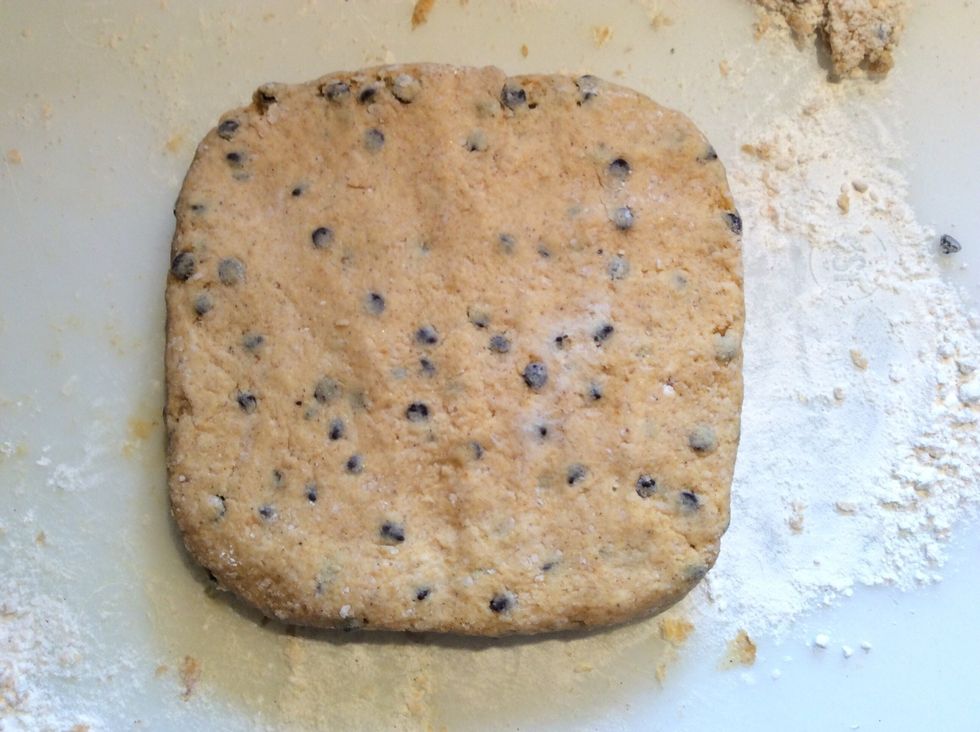 Kneed long enough for the dough to take shape. Form a square 1 inch thick.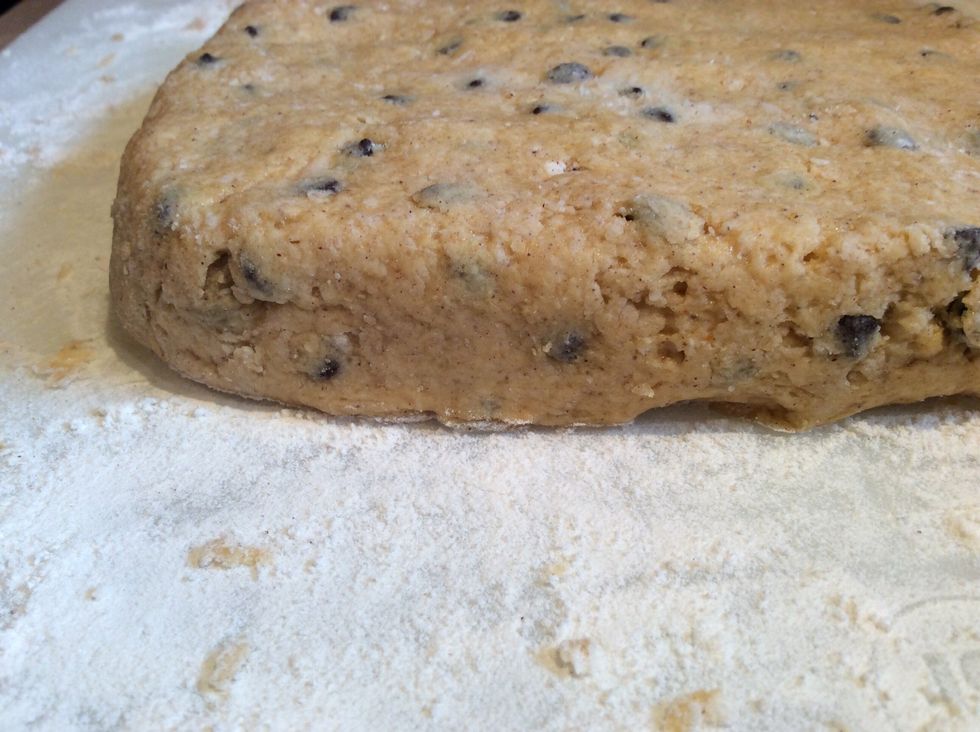 1 inch thick ...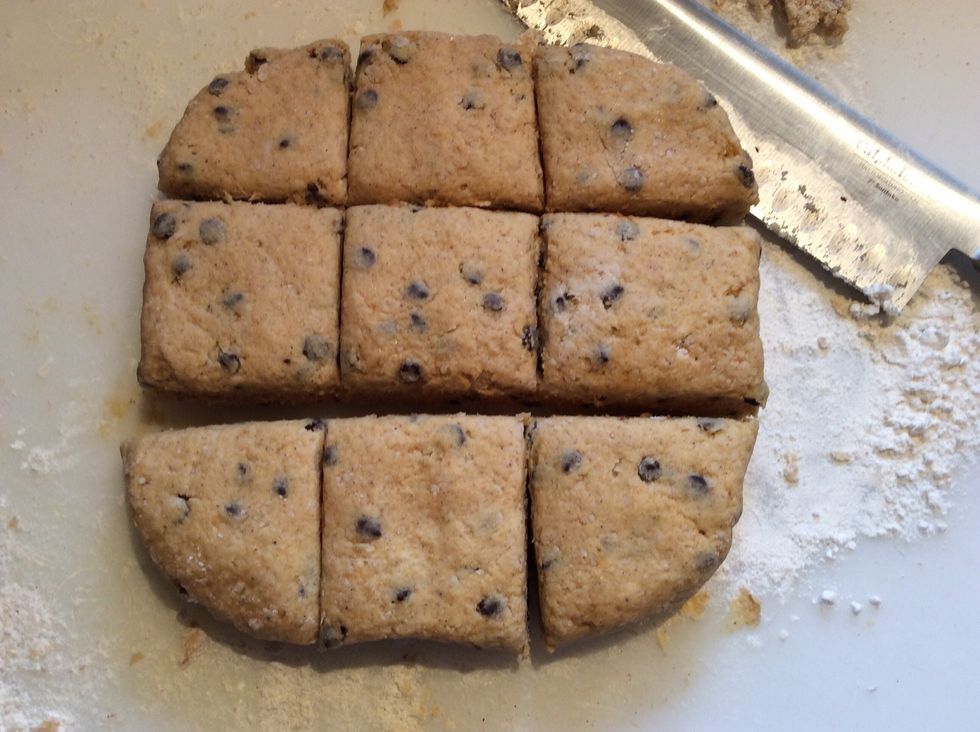 Cut into 9 pieces ...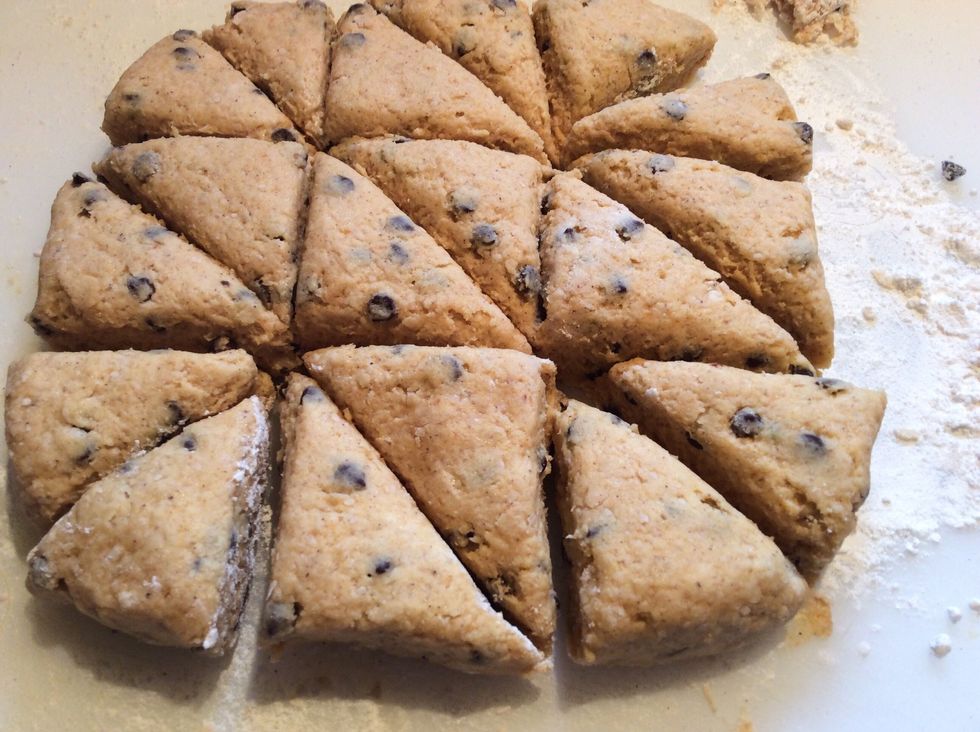 and cut those pieces in half.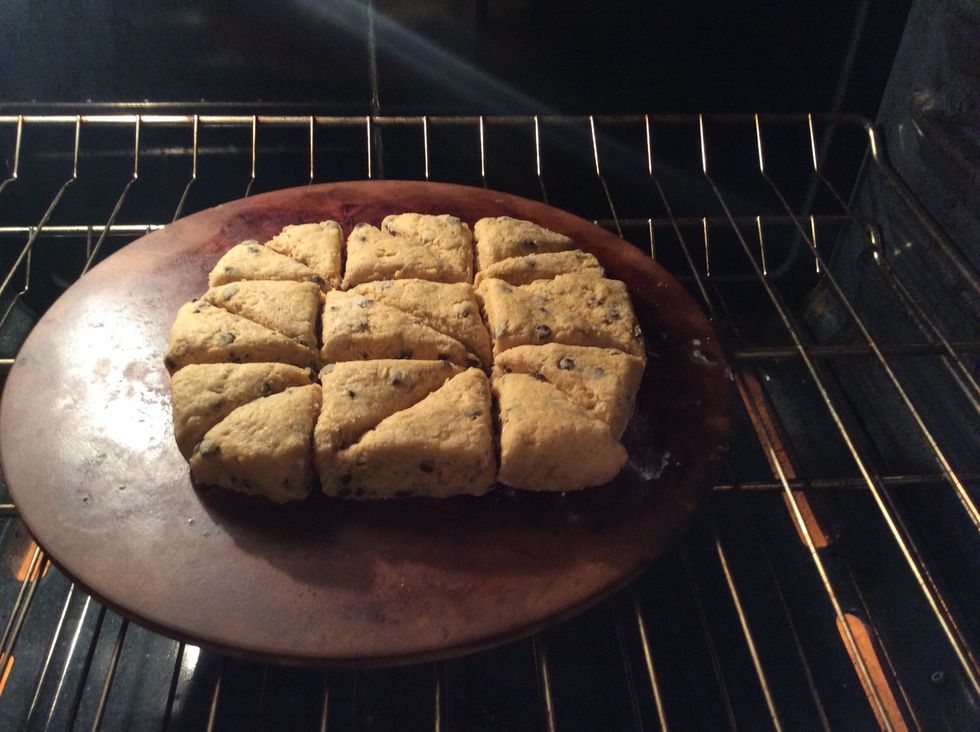 Bake on a pizza stone or a non stick cookie sheet. Bake in a preheated oven at 425f for 15 - 18 minutes until golden brown.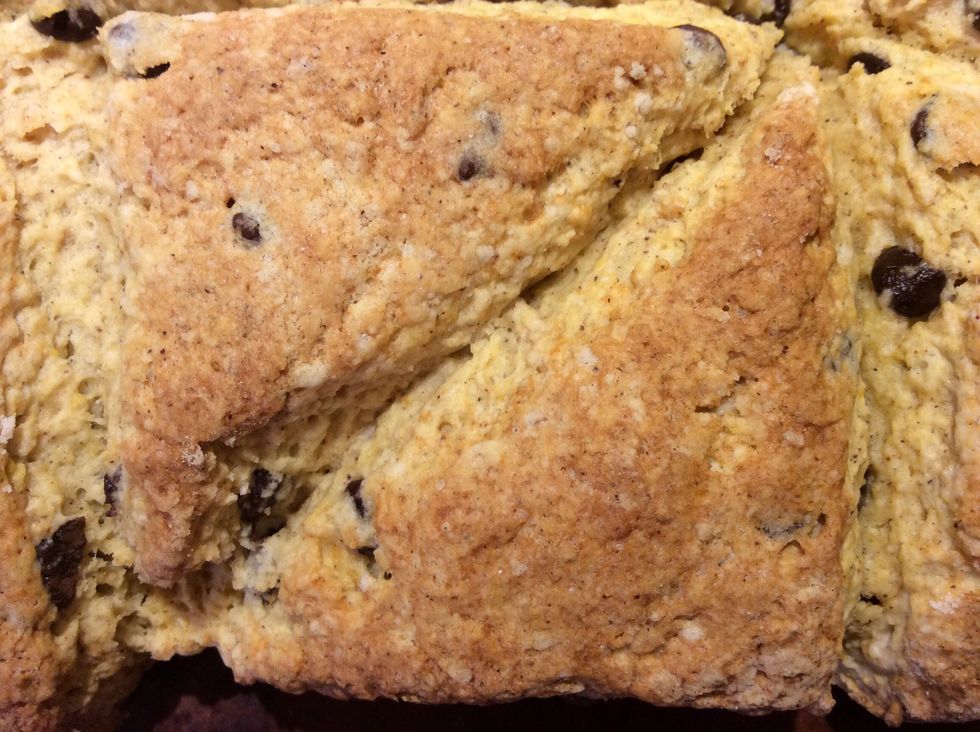 Yummy, golden brown. 😊
While the scones are baking, make the simple glaze. Whisk together powdered sugar, cinnamon and half and half. Remove scones from oven when done and set aside to cool slightly.
Dress the scones with the cinnamon glaze while the scones are still warm ....
Serve warm! Serve with maple butter. ( See my guide on how to make maple butter 😊)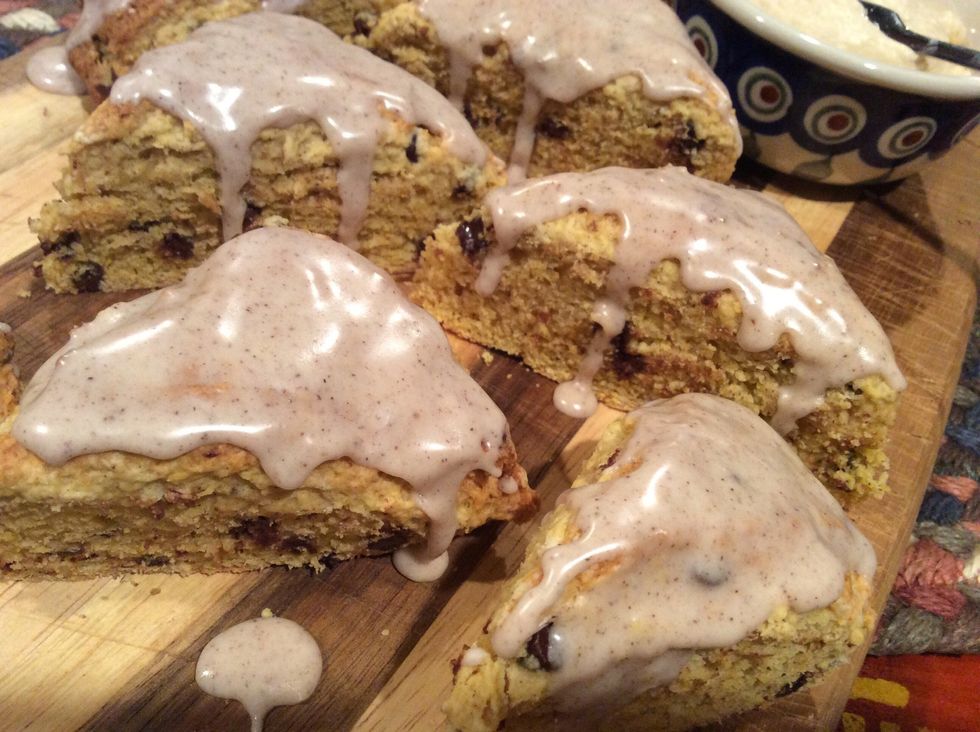 Delicious with your morning coffee, tea or just anytime.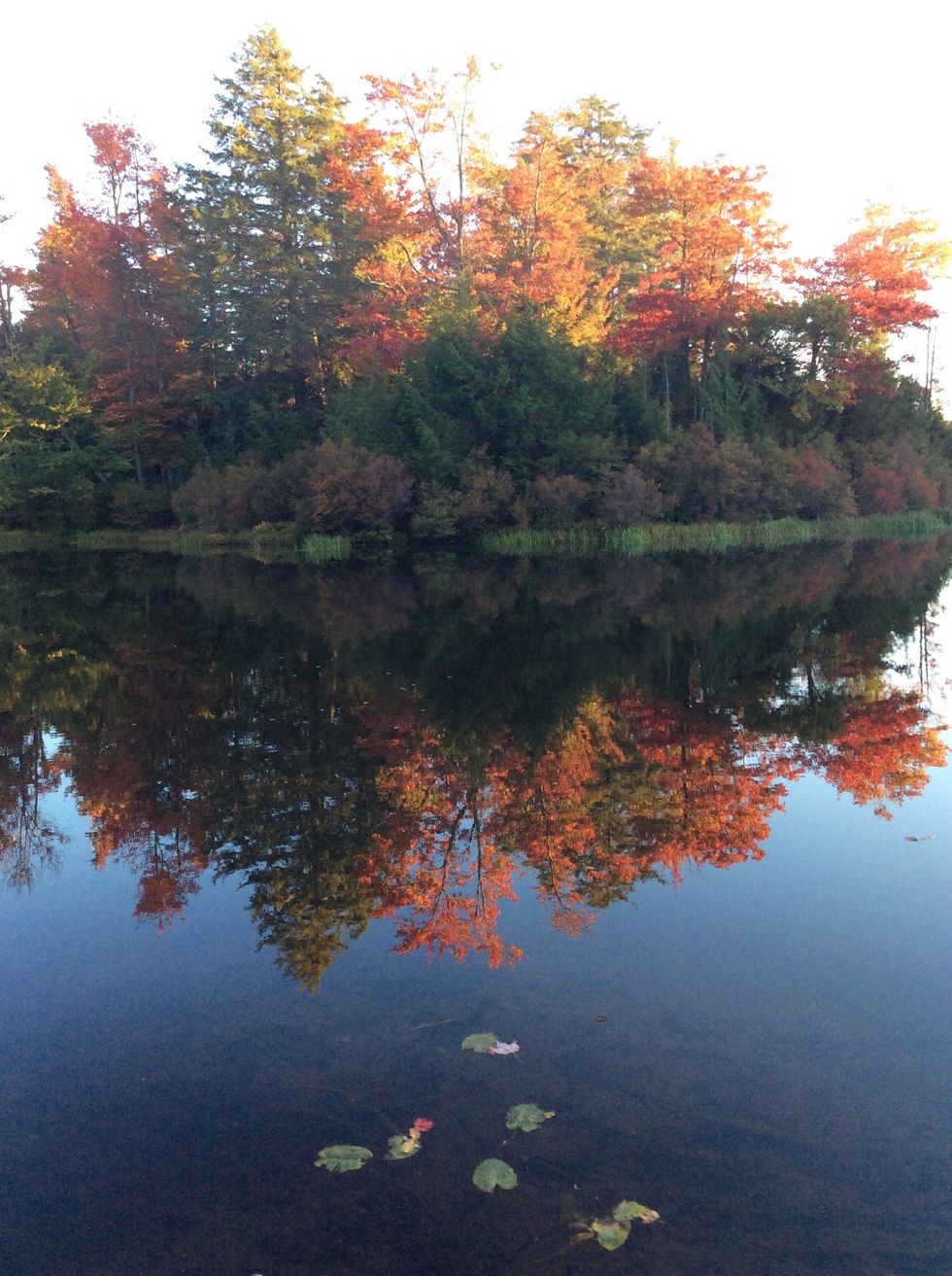 Thank you for taking the time to check out my guide on How to make pumpkin chocolate chip scones. Remember to ❤️my guide and to check out my other delicious guides! Thanks again, Enjoy!
For the scones
2.0c All purpose flour
1/2c Granulated sugar
1.0Tbsp Baking powder
1/2tsp Salt
1/2tsp Cinnamon
1/4tsp Cloves
1/8tsp Nutmeg
6.0Tbsp Cold butter
1/4c Mini chocolate chips
1/2c Pumpkin puree
3.0Tbsp Half and half
1.0 Egg
Glaze
1.0c Powdered sugar
1/2tsp Cinnamon
2.0Tbsp Half and half or milk
Joseph Feiertag
A career pastry chef. My favorite dessert is creme brûlée. I love making anything with chocolate, blueberries, maple syrup or anything flavored with bourbon!
Northeast, Pennsylvania USA