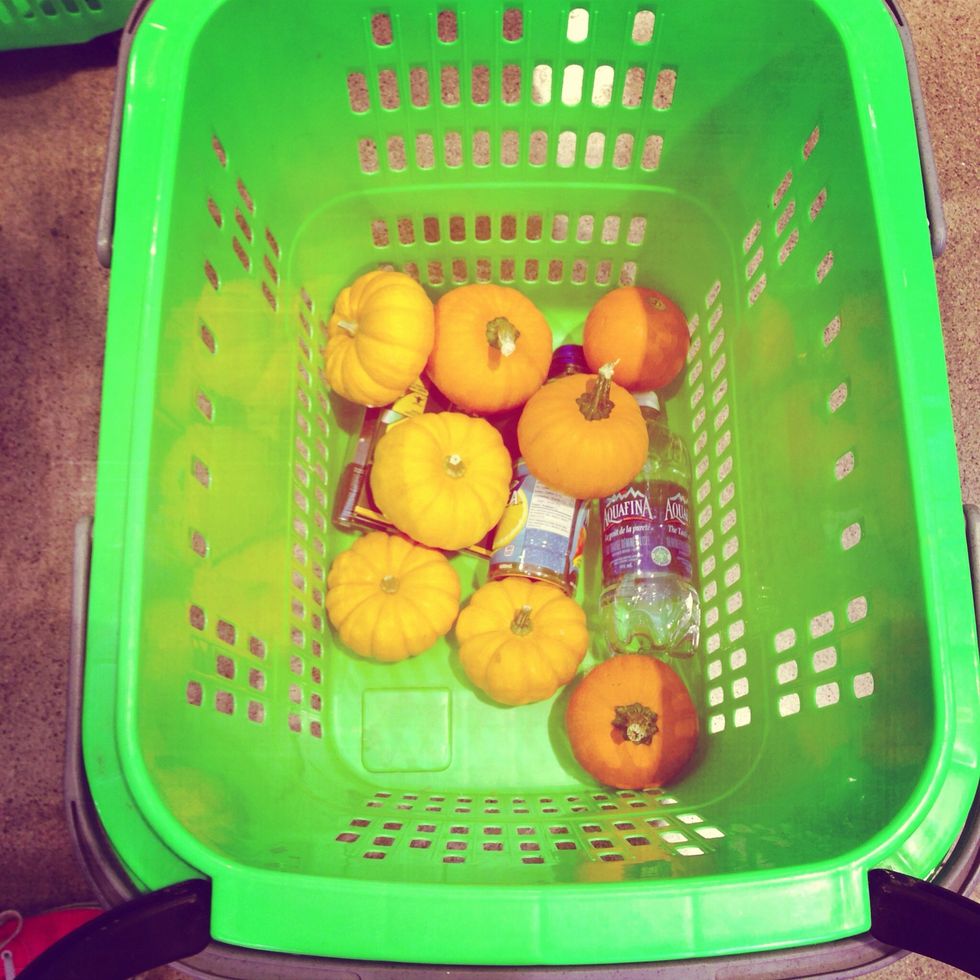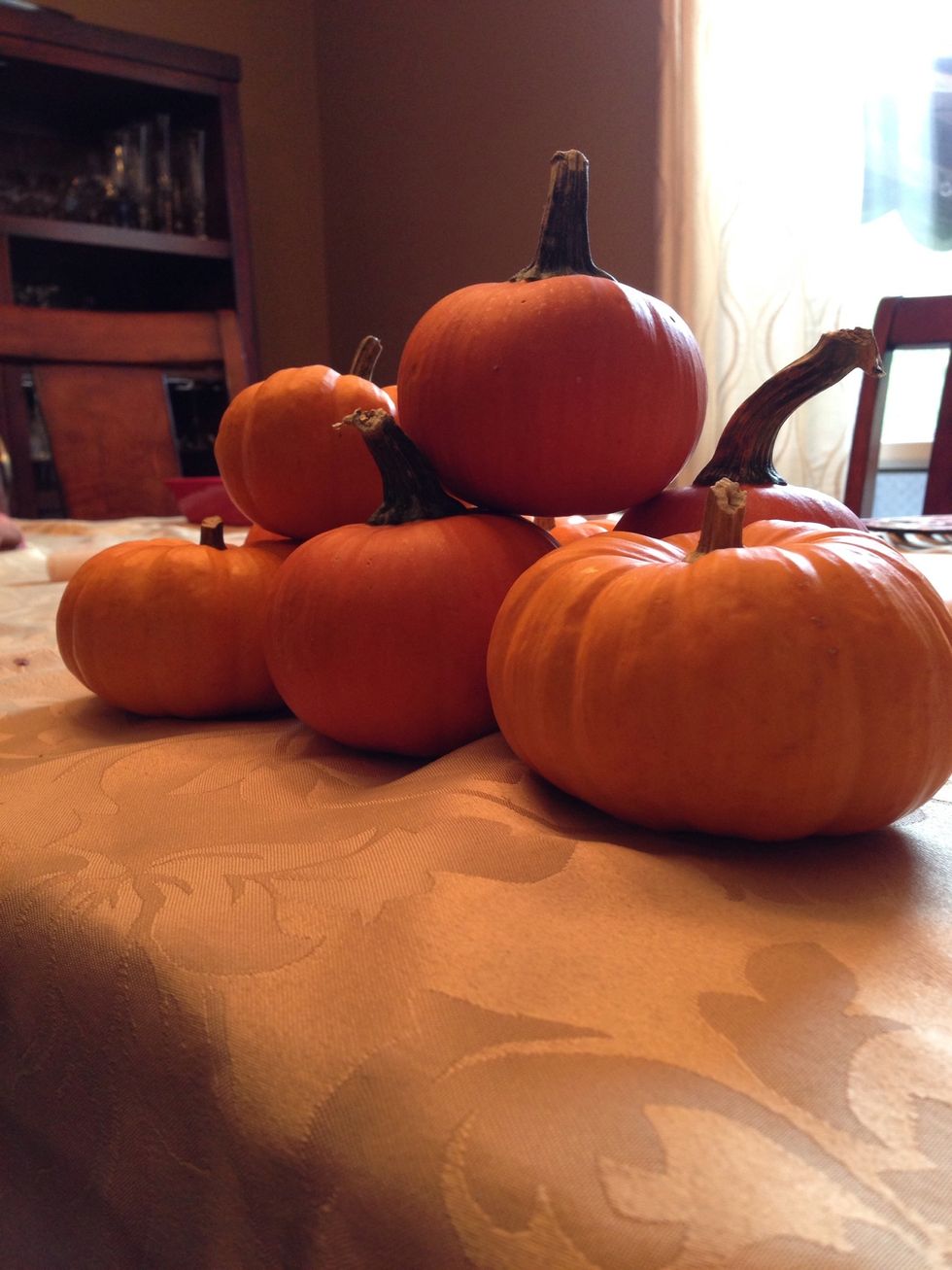 Wash pumpkins.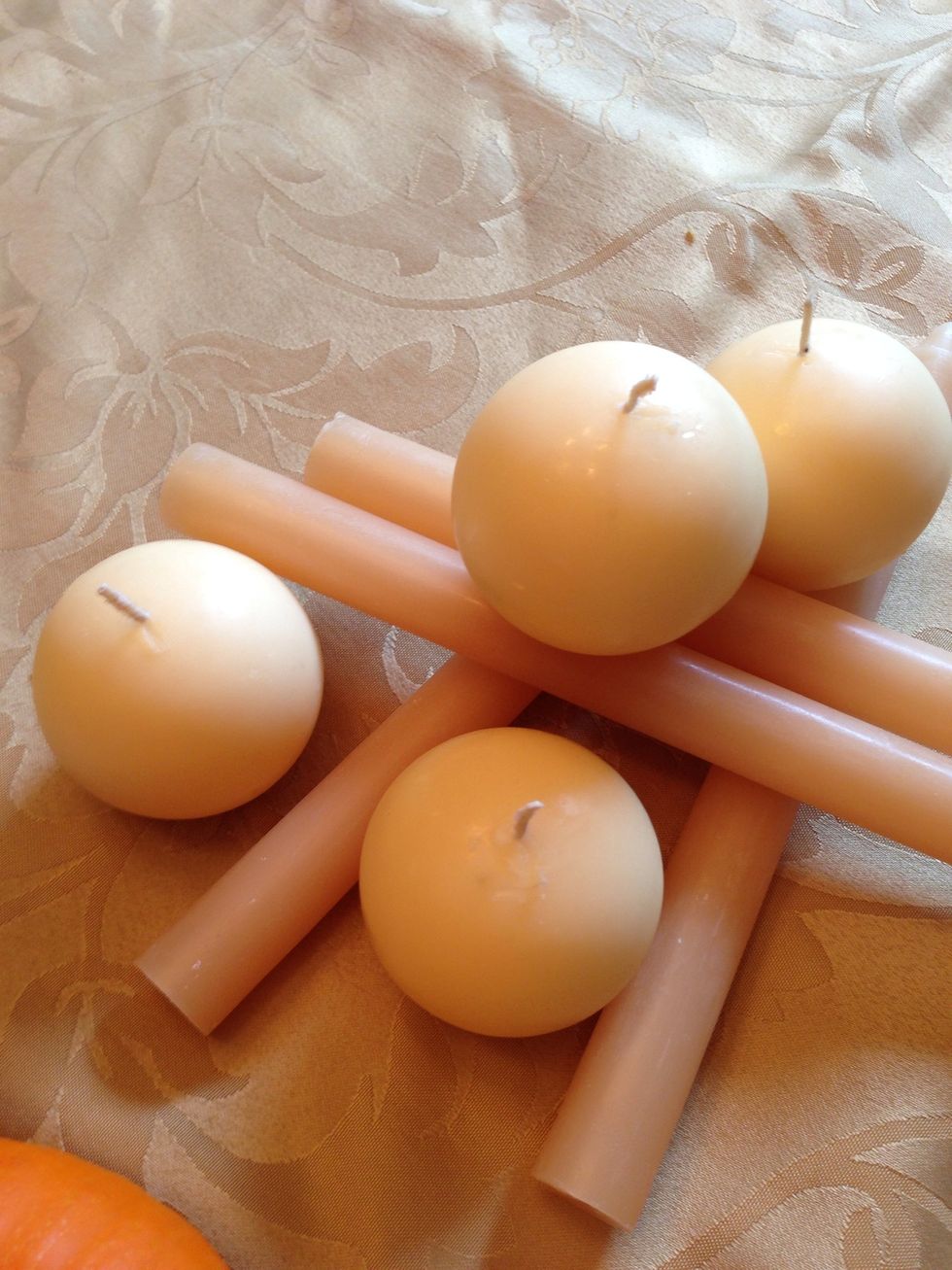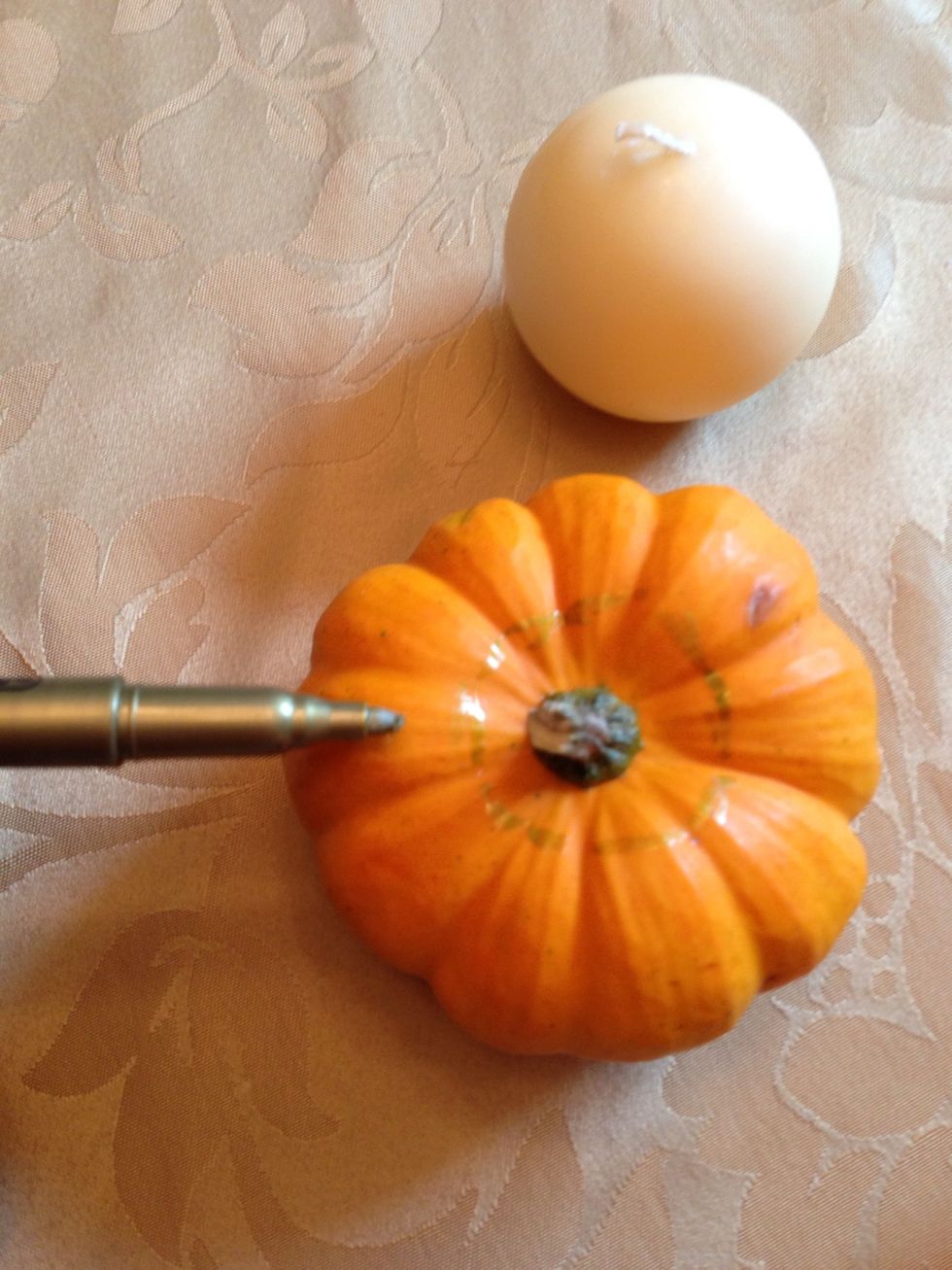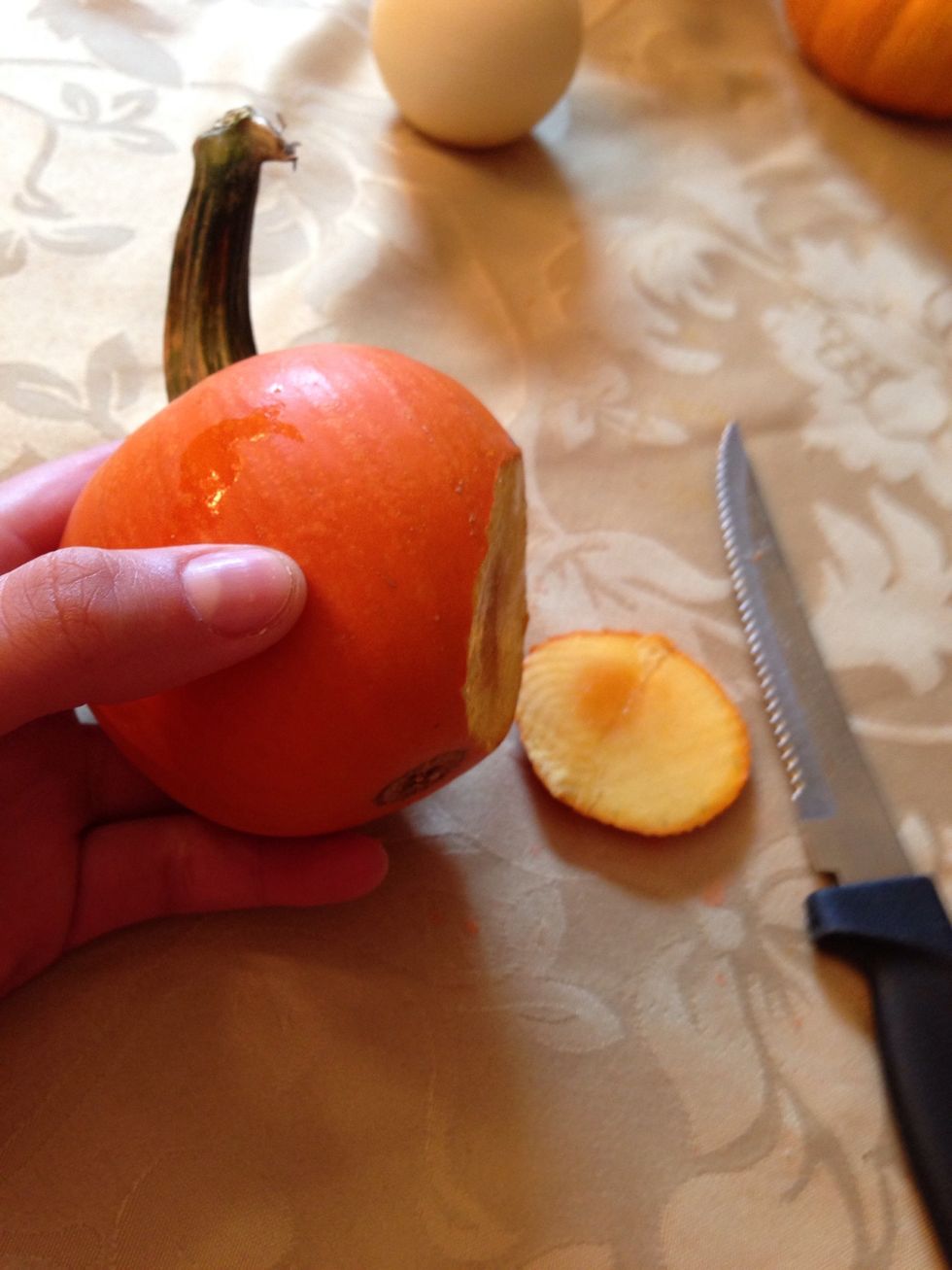 For angled candle cut the side of the pumpkin so it sits flat.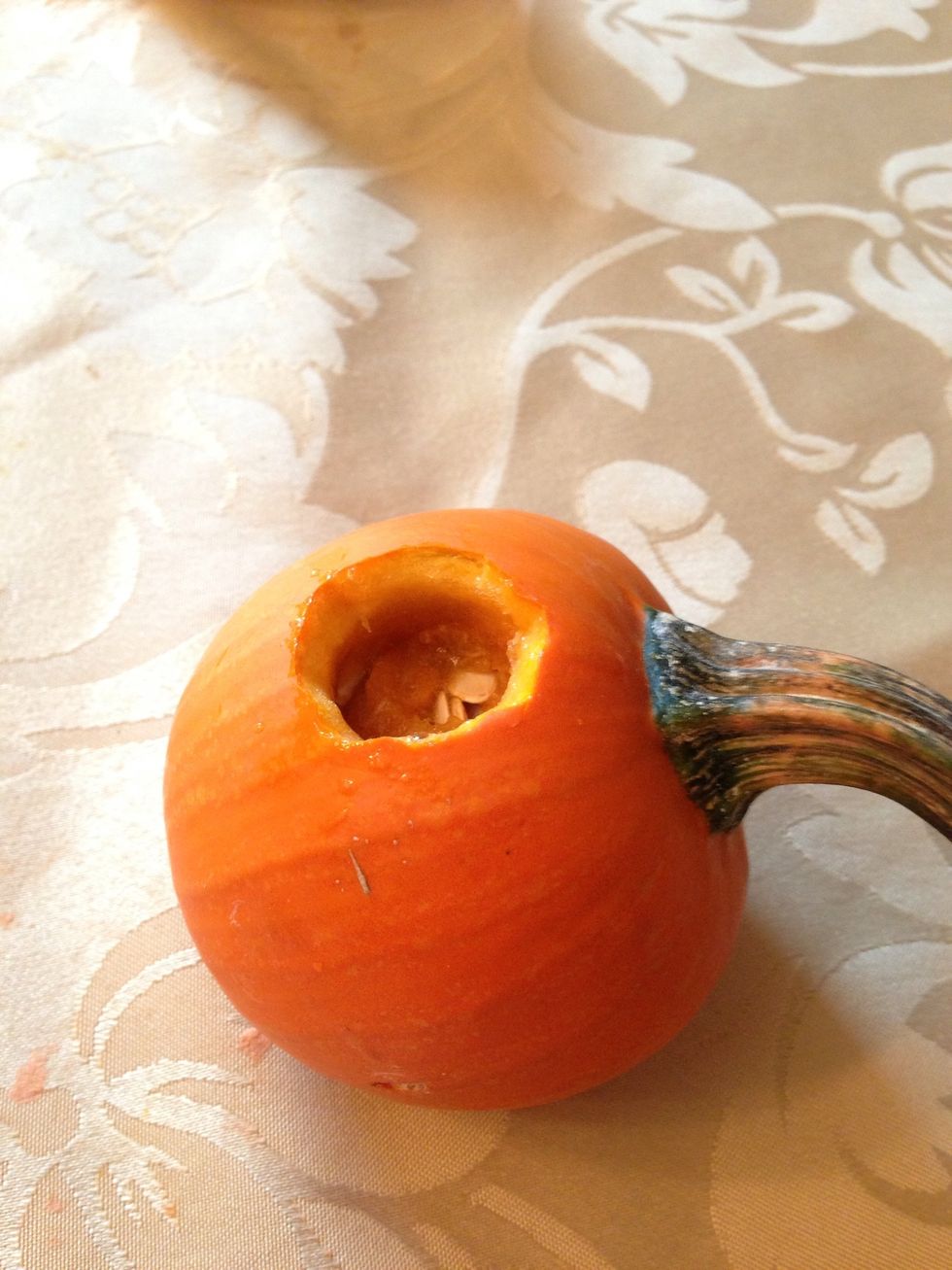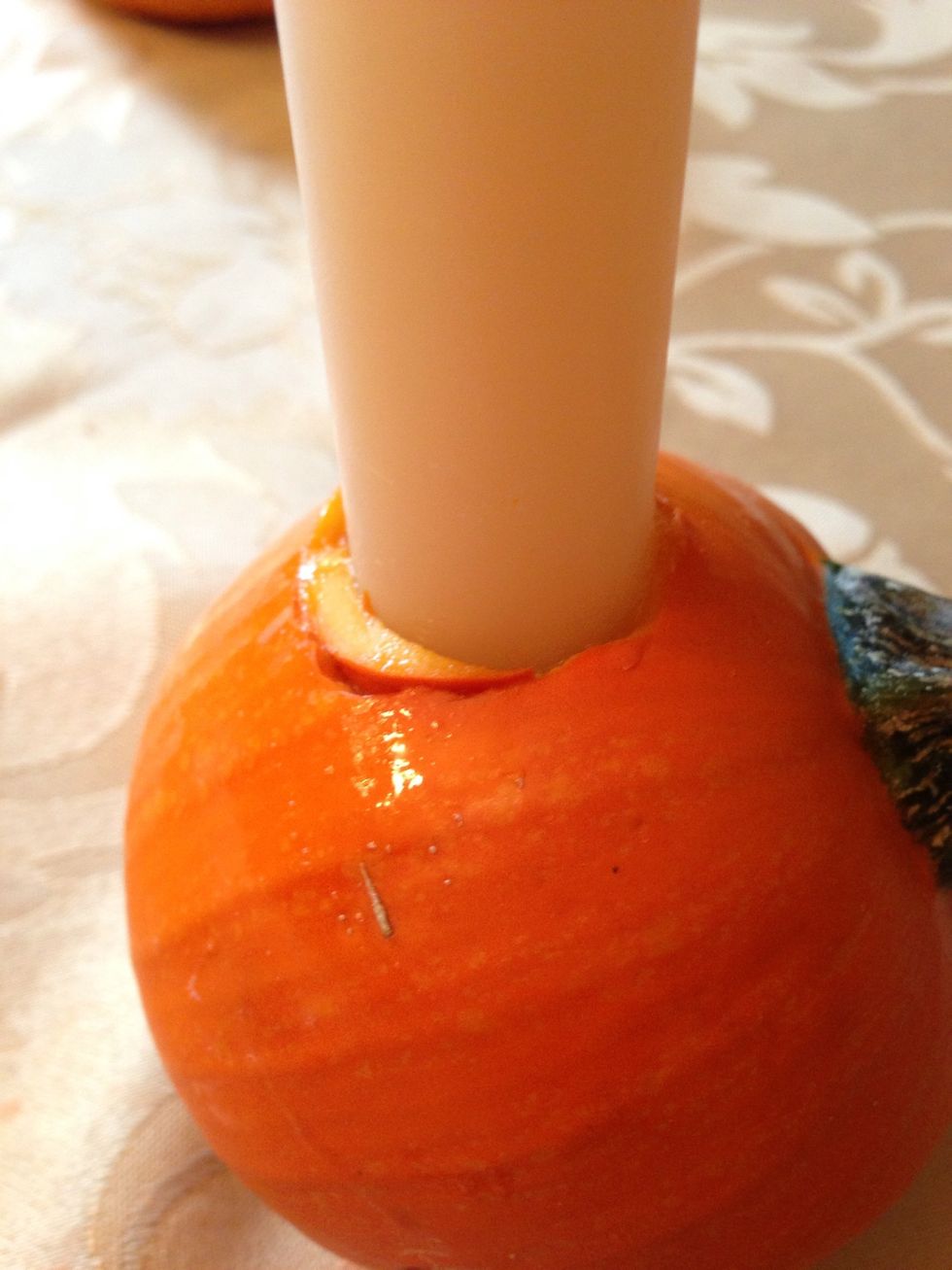 Add extra pumpkin wedge in order to secure candles. (If necessary)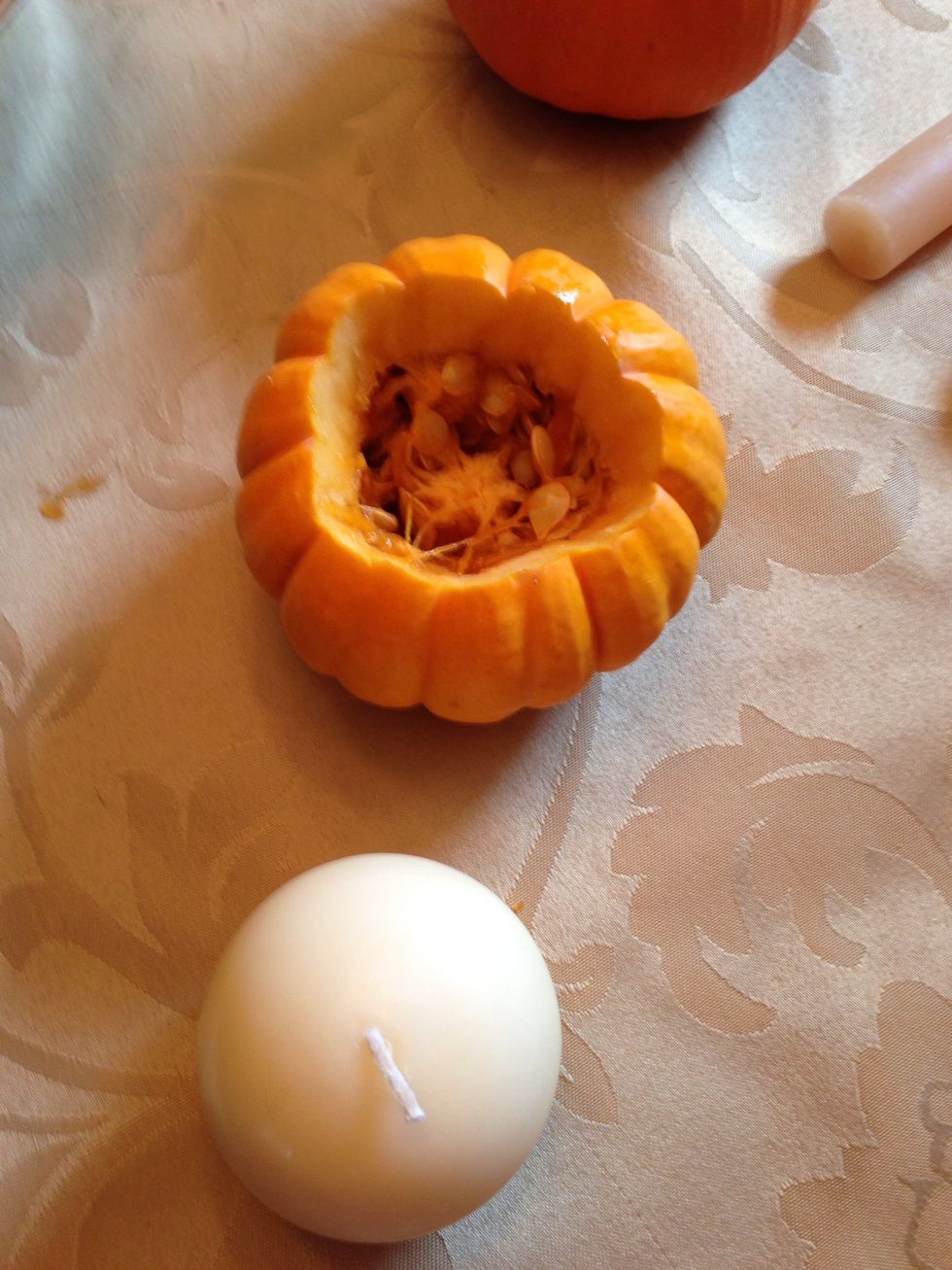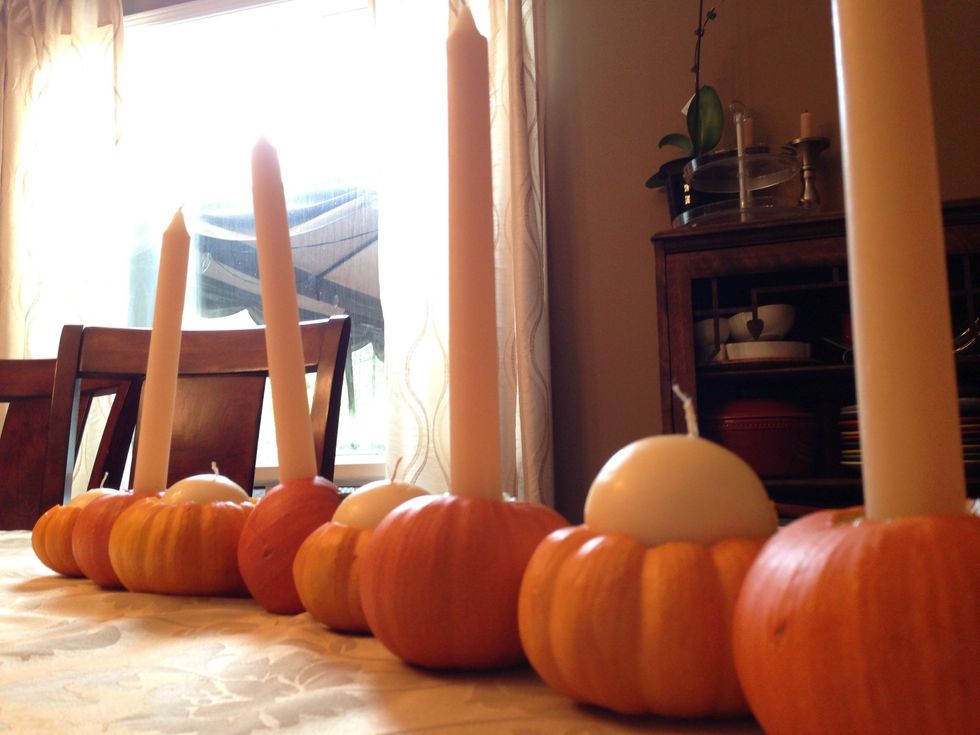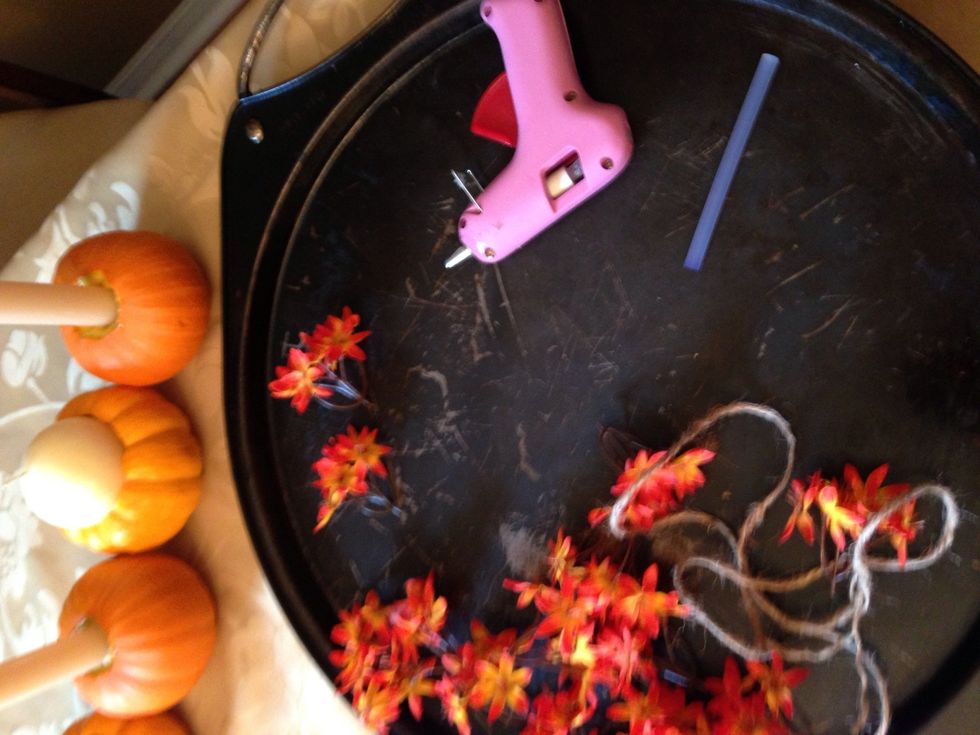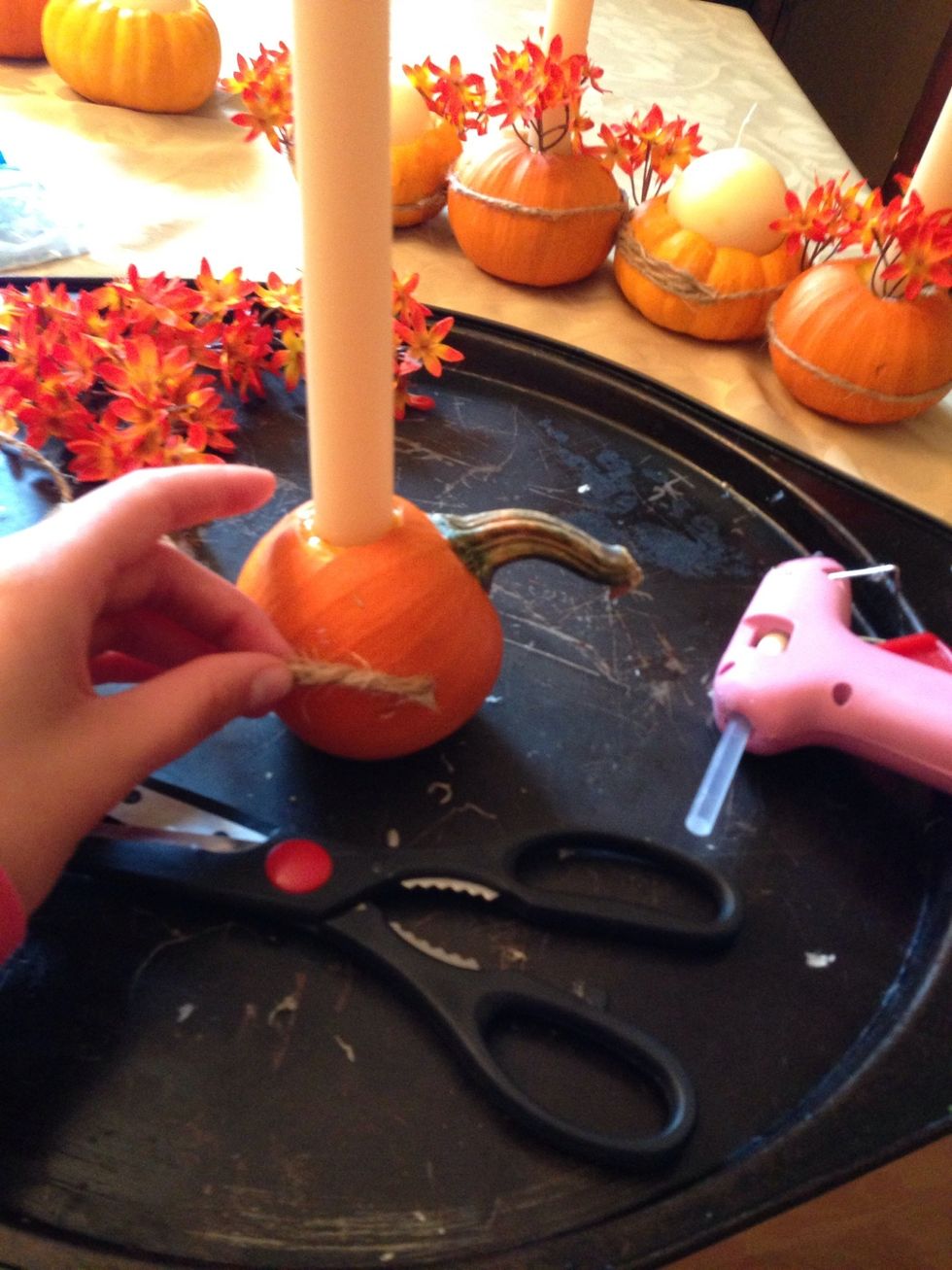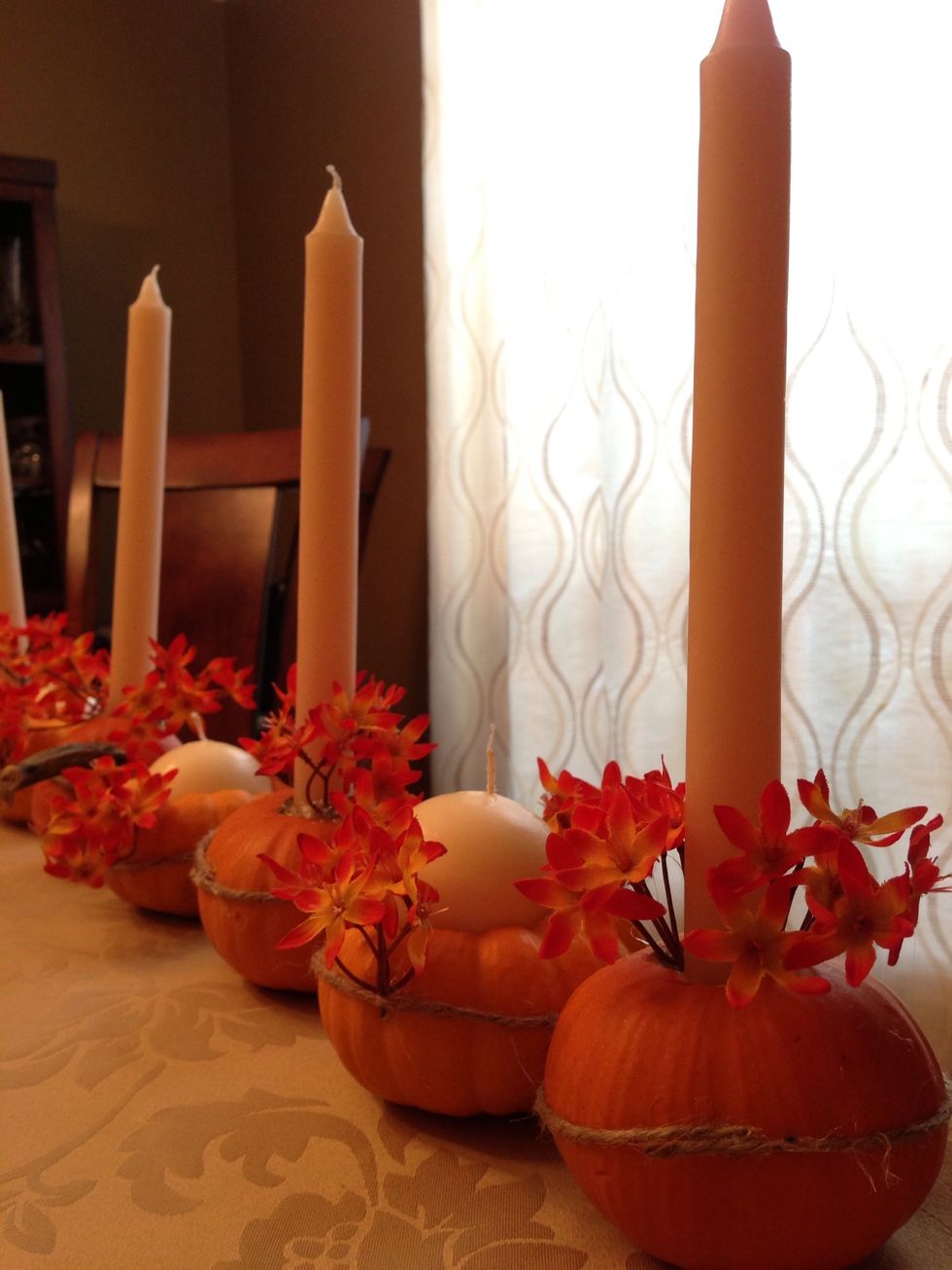 Place on table and enjoy!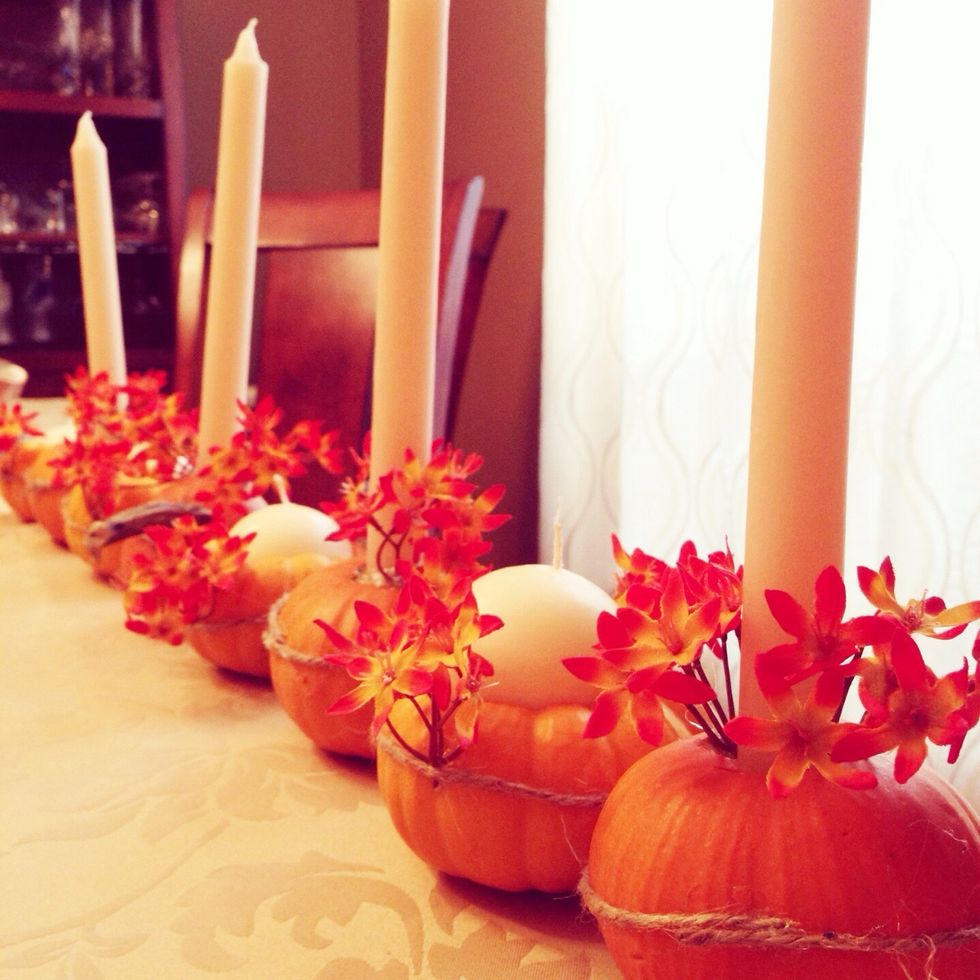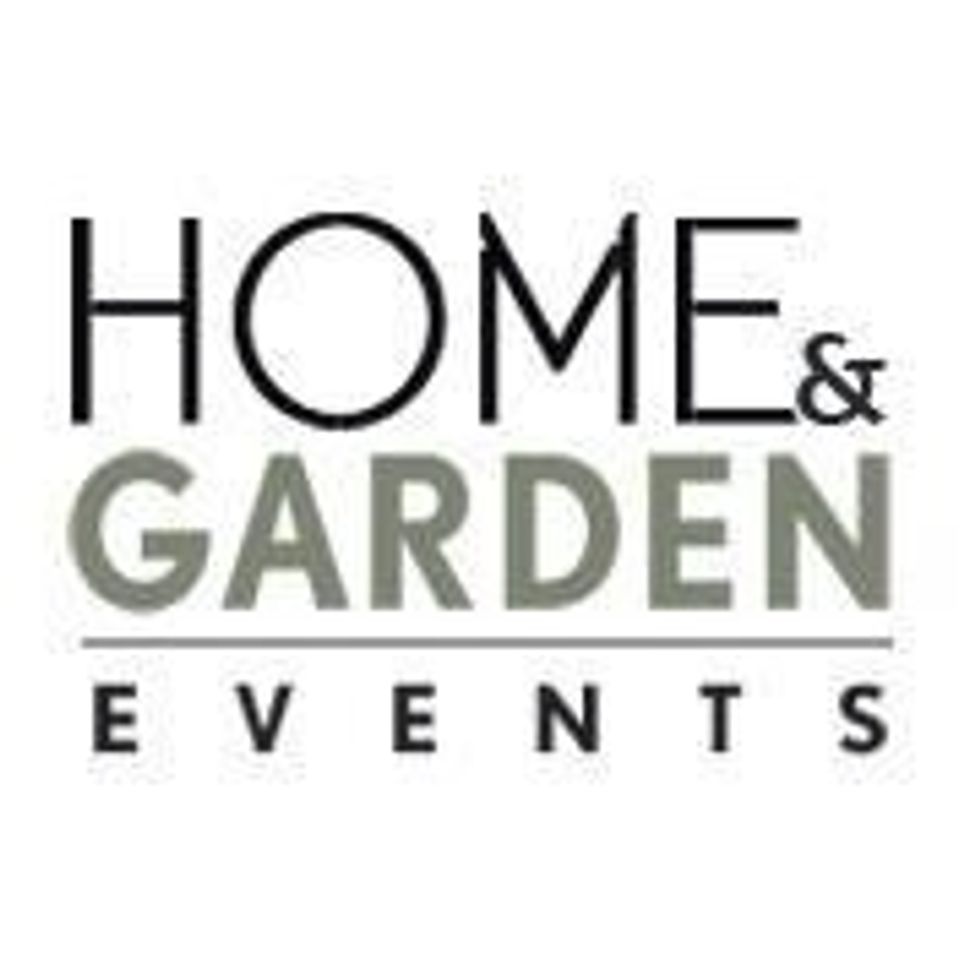 Guide brought to you by Andrée of Home and Garden Events (homeandgardenblog.com).
Small Pumpkins
Hot glue gun
Fake flowers
Knife
Twine
Candles
Andrée Of @Homeshows
I'm Andrée, Social Media Coordinator 4 Marketplace Events, producer of consumer home + garden shows. Snapguides of #CRAFTS #DIY & #SNACKS!