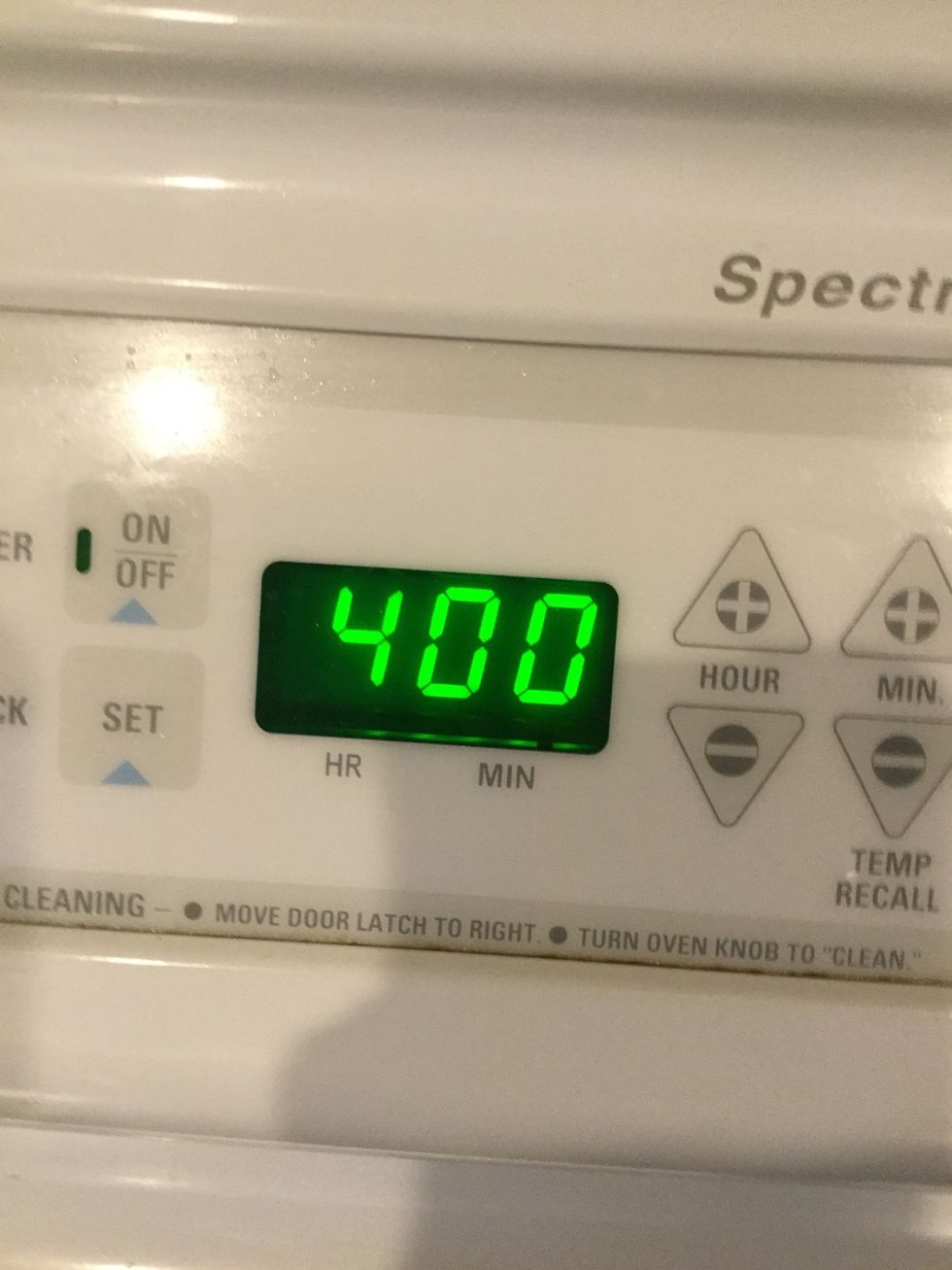 Preheat oven to 400 degrees Fahrenheit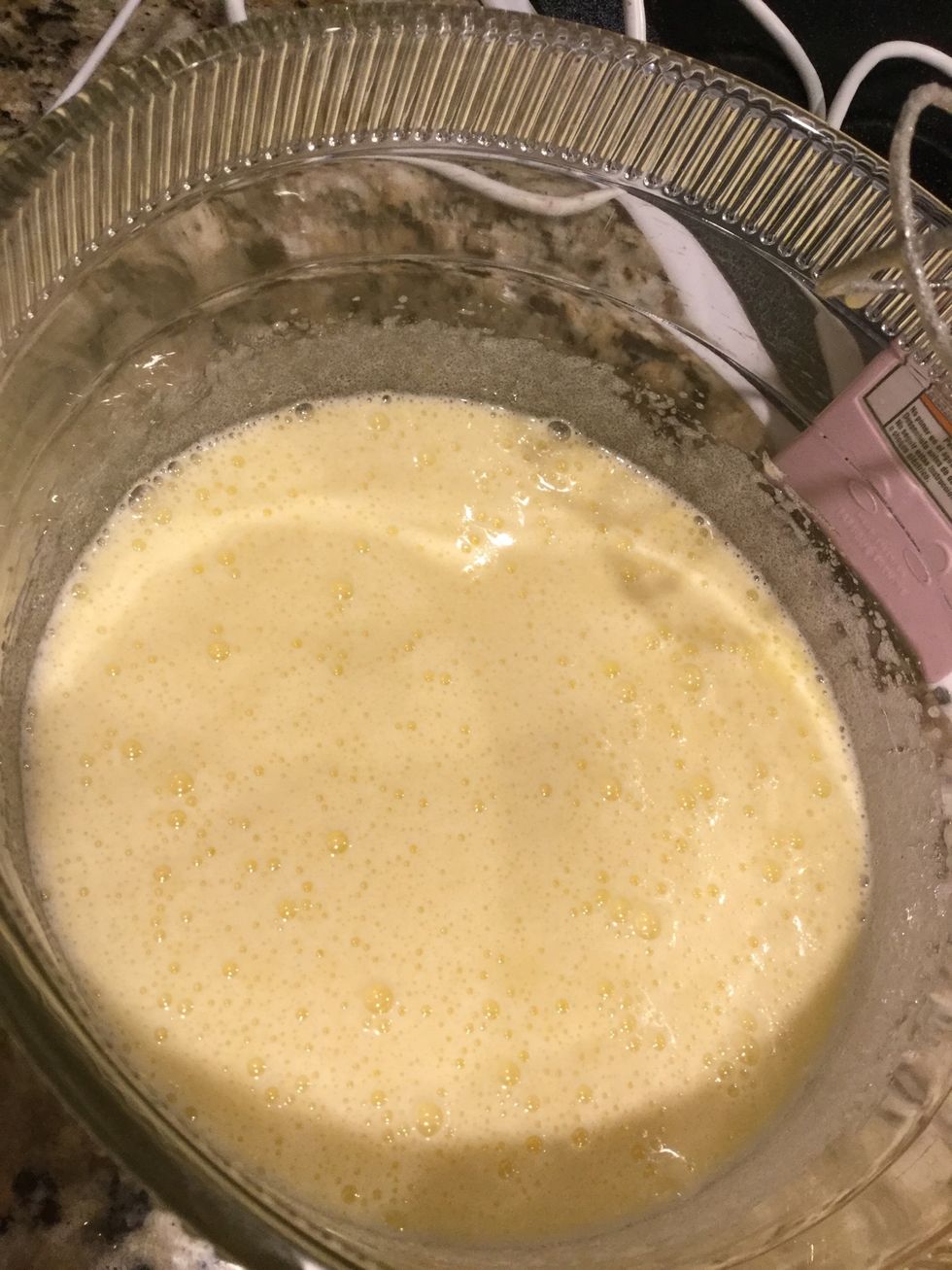 Mix your eggs and sugar.
Pour in your oil, but don't mix yet.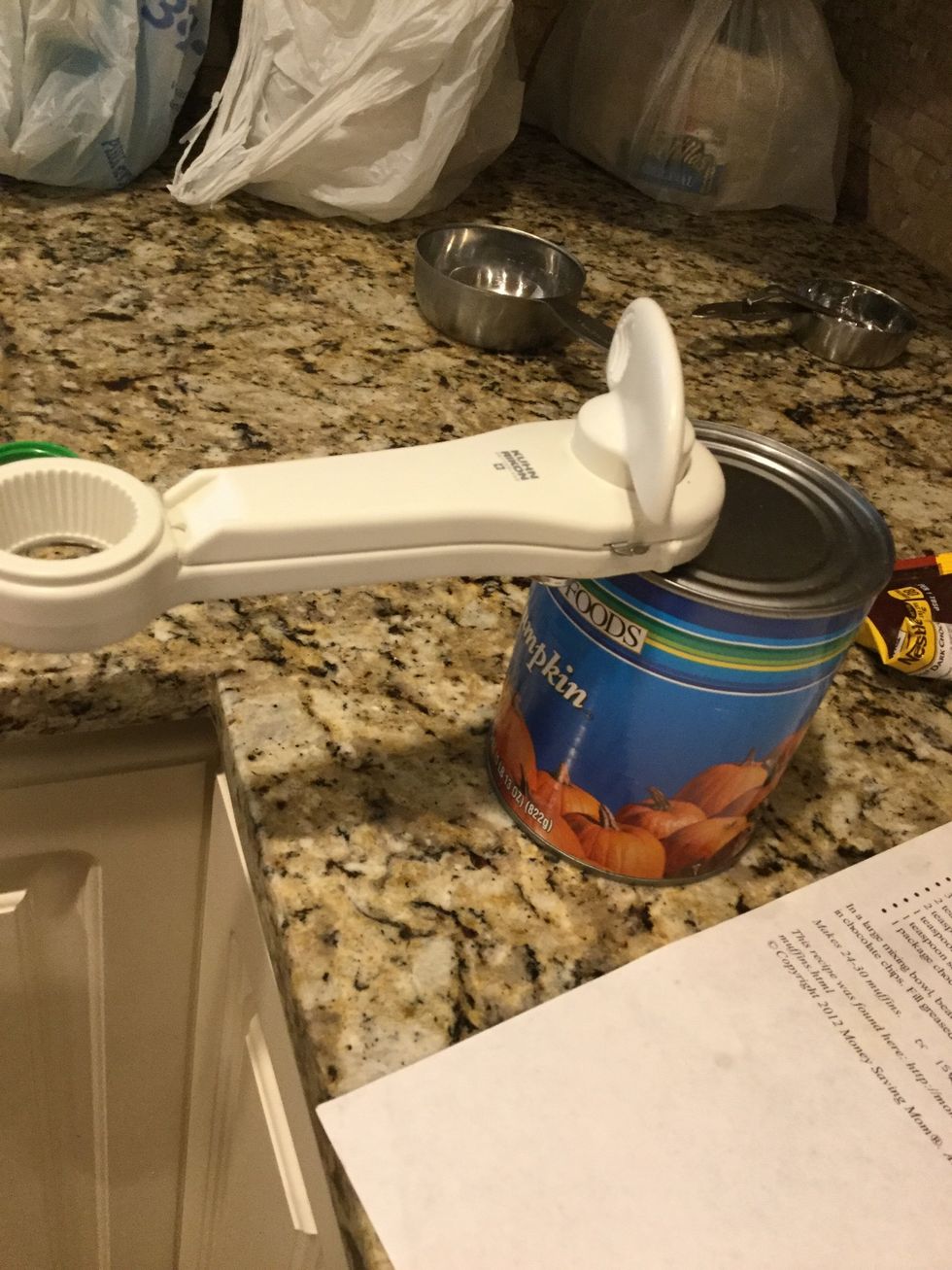 Open up your can of pumpkin. (Mine is 2x as large, because I will make another batch later. I will only be using half a can, which is equivalent to a normal sized can.)
Dump in your pumpkin purée and now you can mix.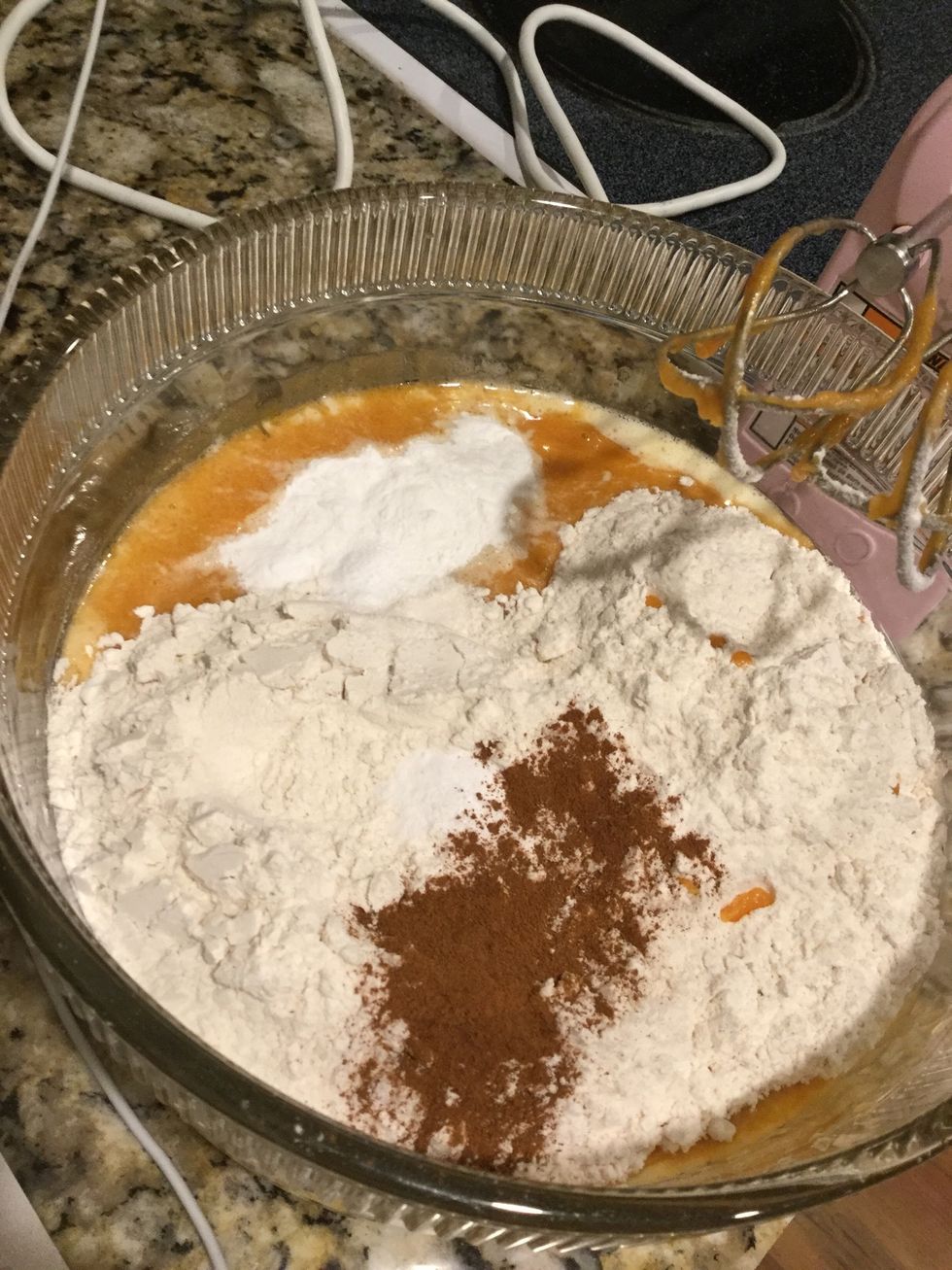 Add your flour, baking soda, baking powder, salt, and cinnamon and mix.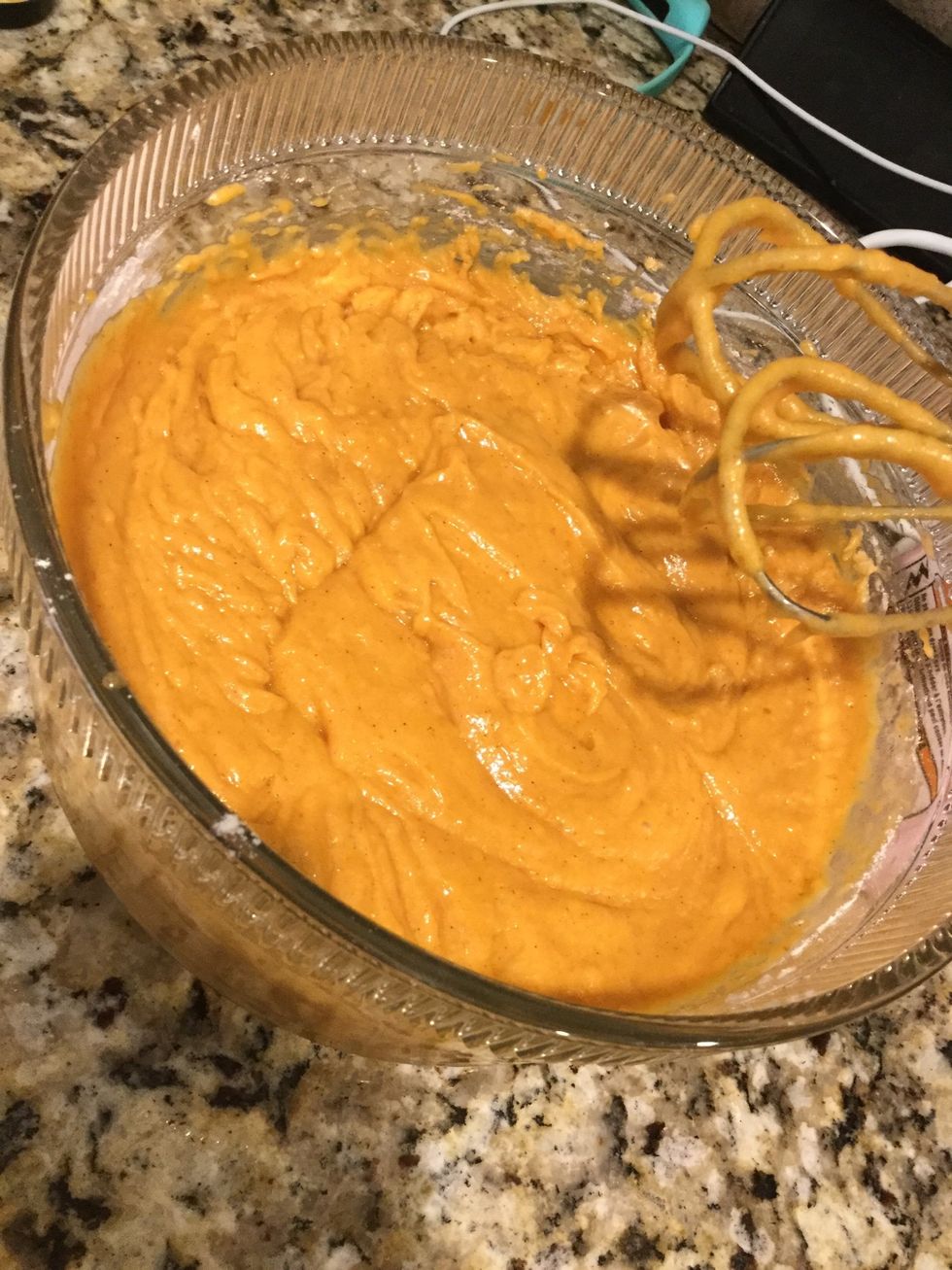 Instead of adding chocolate chips to my mix, I will add it to each individual loaf. You'll see what I mean in a minute.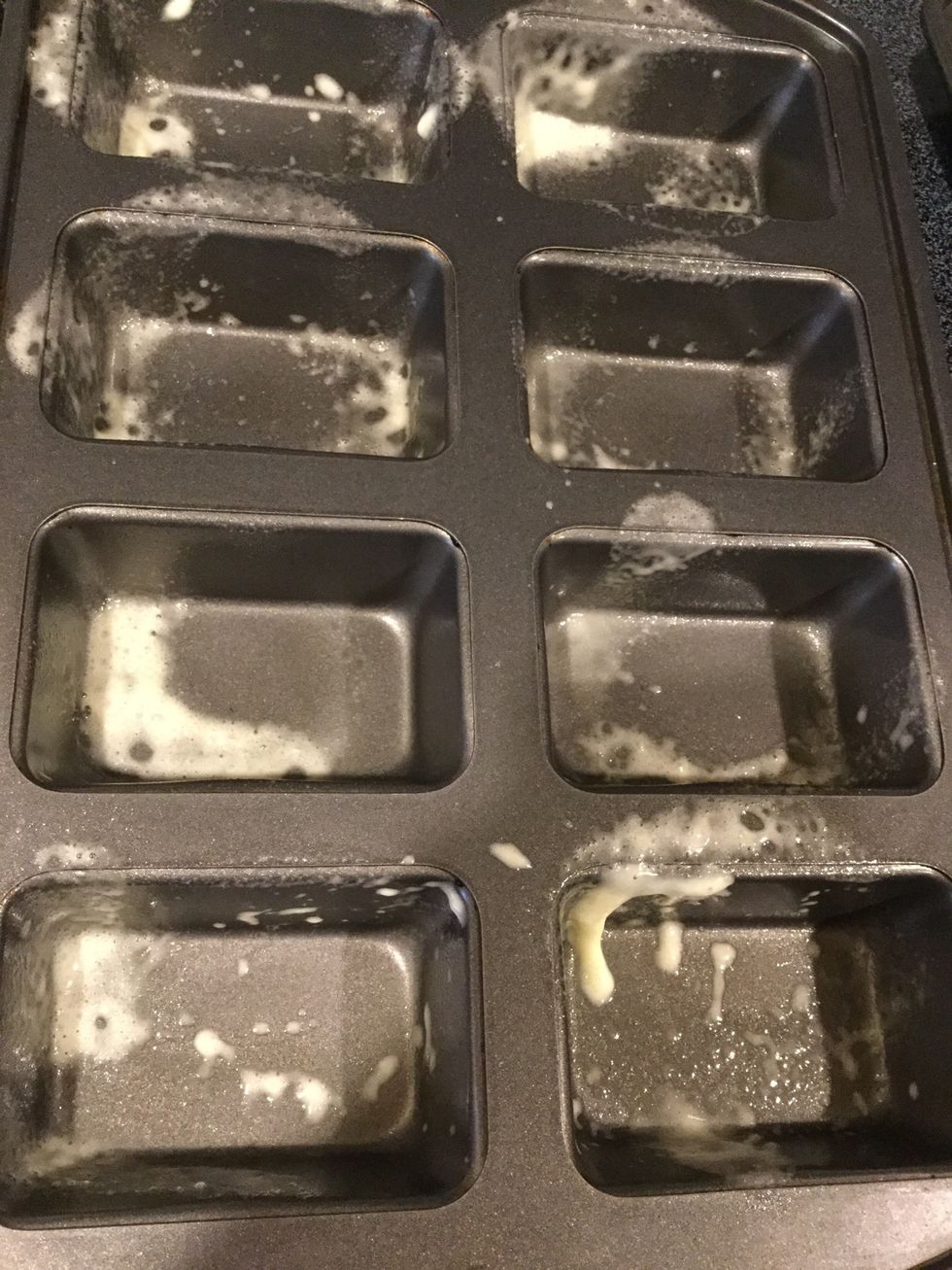 Spray pans. (Not the best job I have ever done. It's a new can.)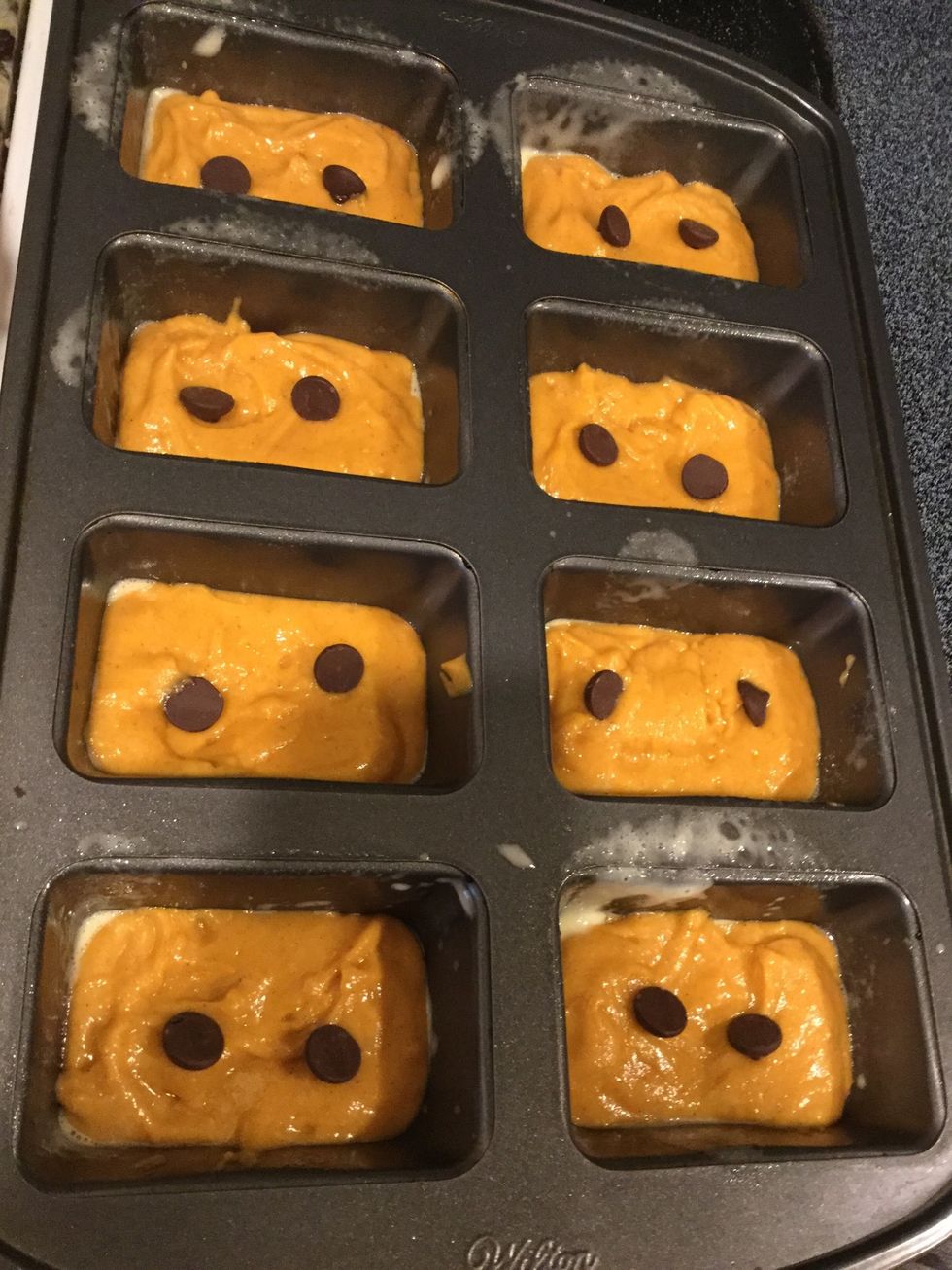 You don't have to do this, but I will be selling these (and if you're wondering, yes, I am licensed.). Fill it halfway up, and add a few chocolate chips for each mini loaf.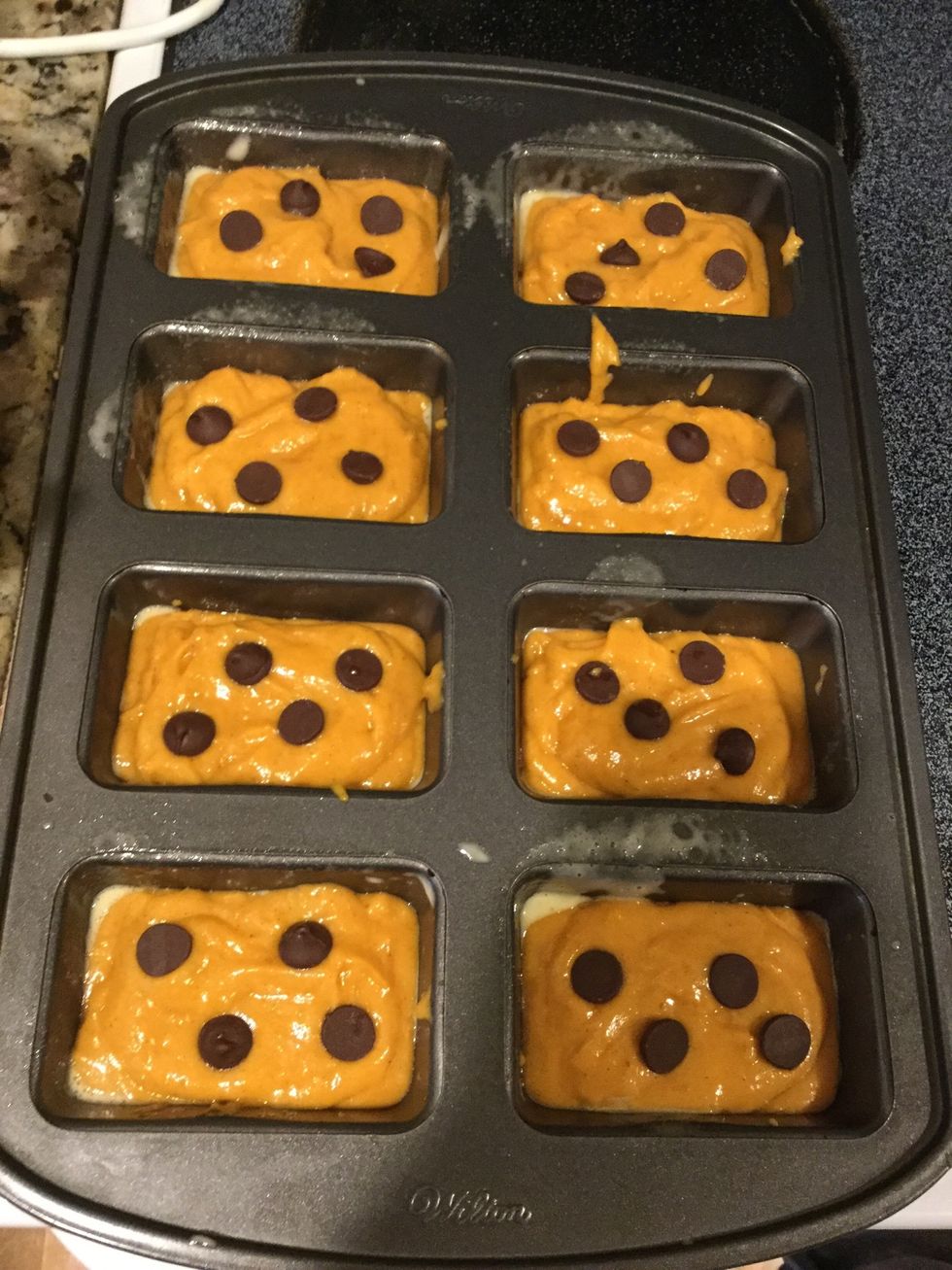 Fill the pan up the rest of the way, not quite to the top, and add more chocolate chips.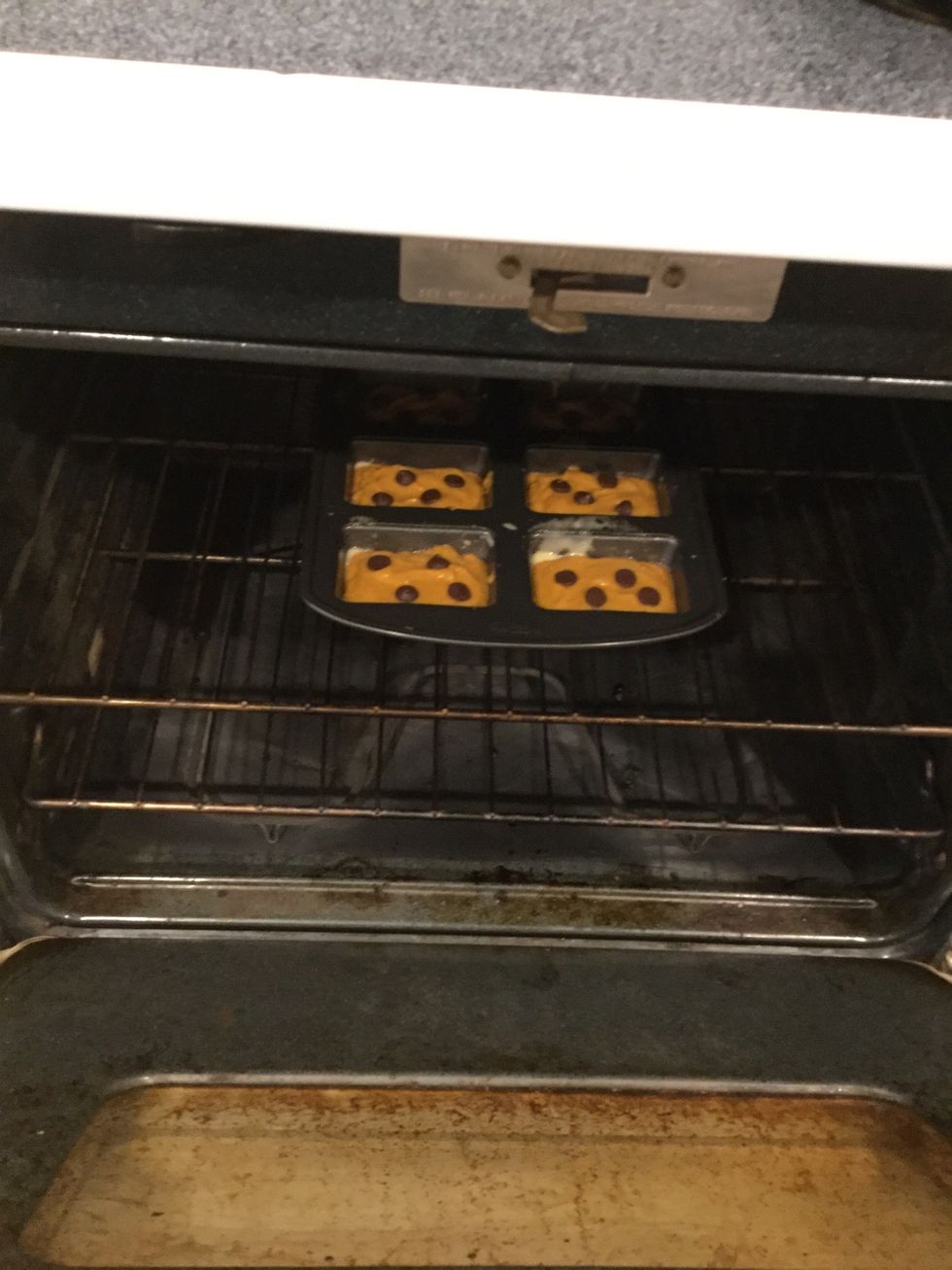 Place in oven.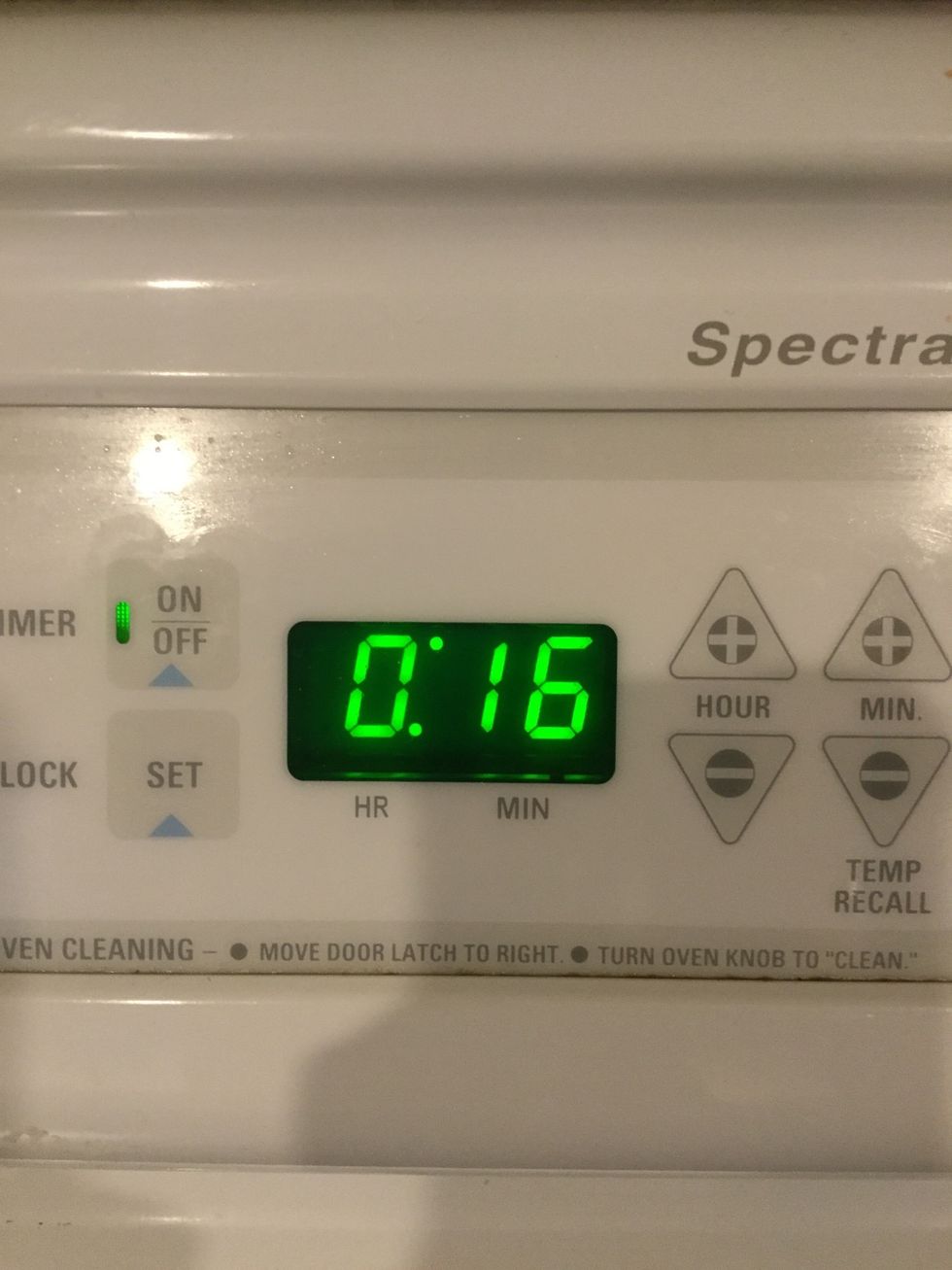 Set timer for 16 minutes. Do the toothpick test that I showed you in the brownie guide. Usually I have to go 2 extra minutes.
Ta da! Remove from pan and enjoy! 😋 (also, they're not overdone, I just have bad lighting in here.)
Out of two batches, (and remember that I filled the pans all the way up!) I got a total of....35 mini loaves!!!! THIRTY FIVE!!!!! I just thought I'd let you know how many it yields. Woo hoo! Lol😄
4 eggs
2 c sugar
One 16oz can pureed Pumpkin
1 1/2 c oil
3 c flour
2 tsp baking soda
2 tsp baking powder
1 tsp cinnamon
1 tsp salt
Chocolate chips (optional)