Make Pumpkin Bars With Cream Cheese Frosting
33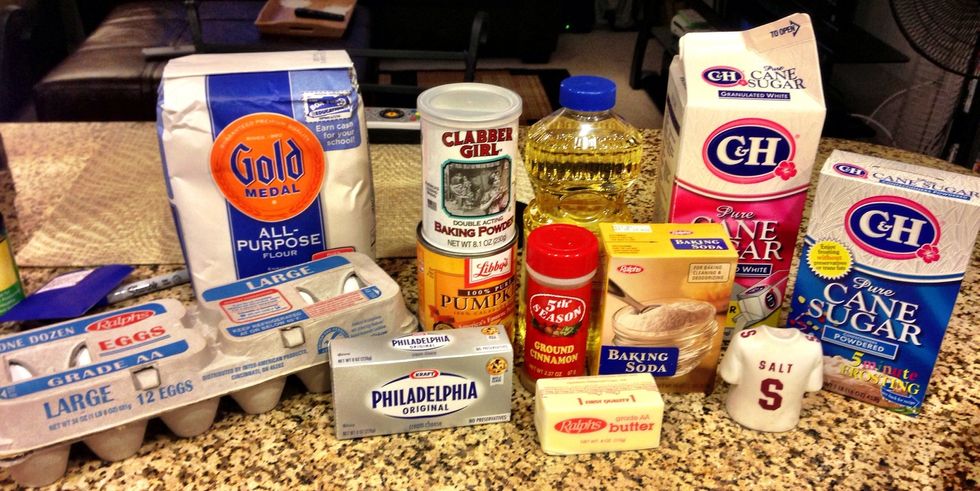 Gather all ingredients. (See Supplies page).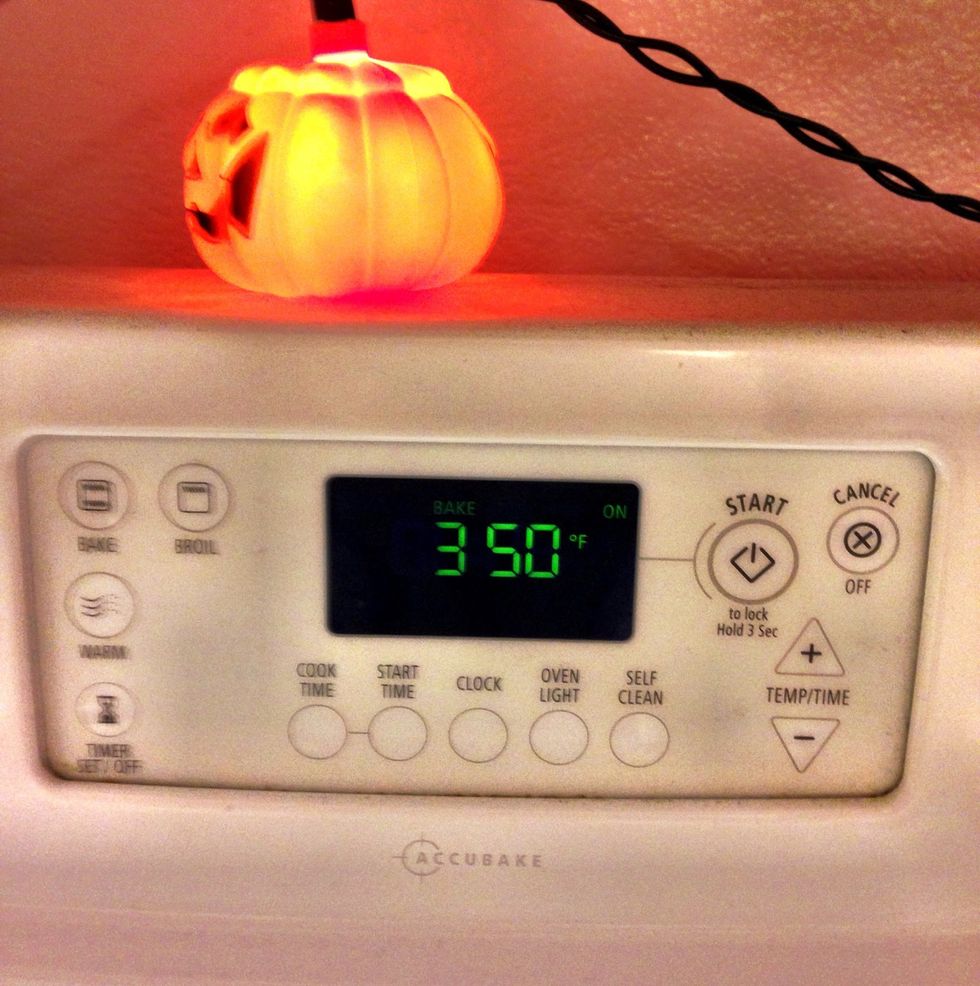 Preheat oven to 350 degrees F.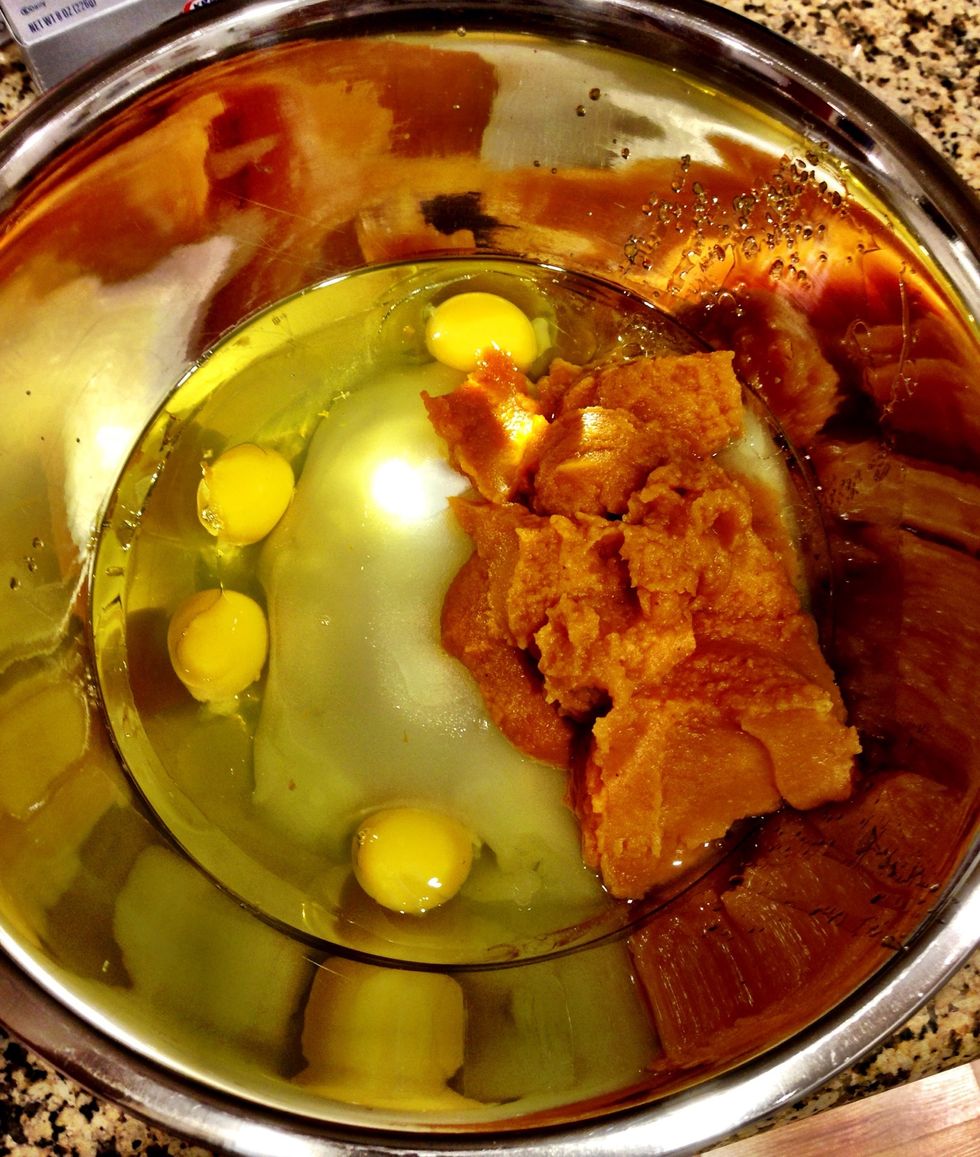 In a large bowl, mix 4 eggs, 1 and 2/3 cups sugar, 1 cup vegetable oil and 1 can pumpkin.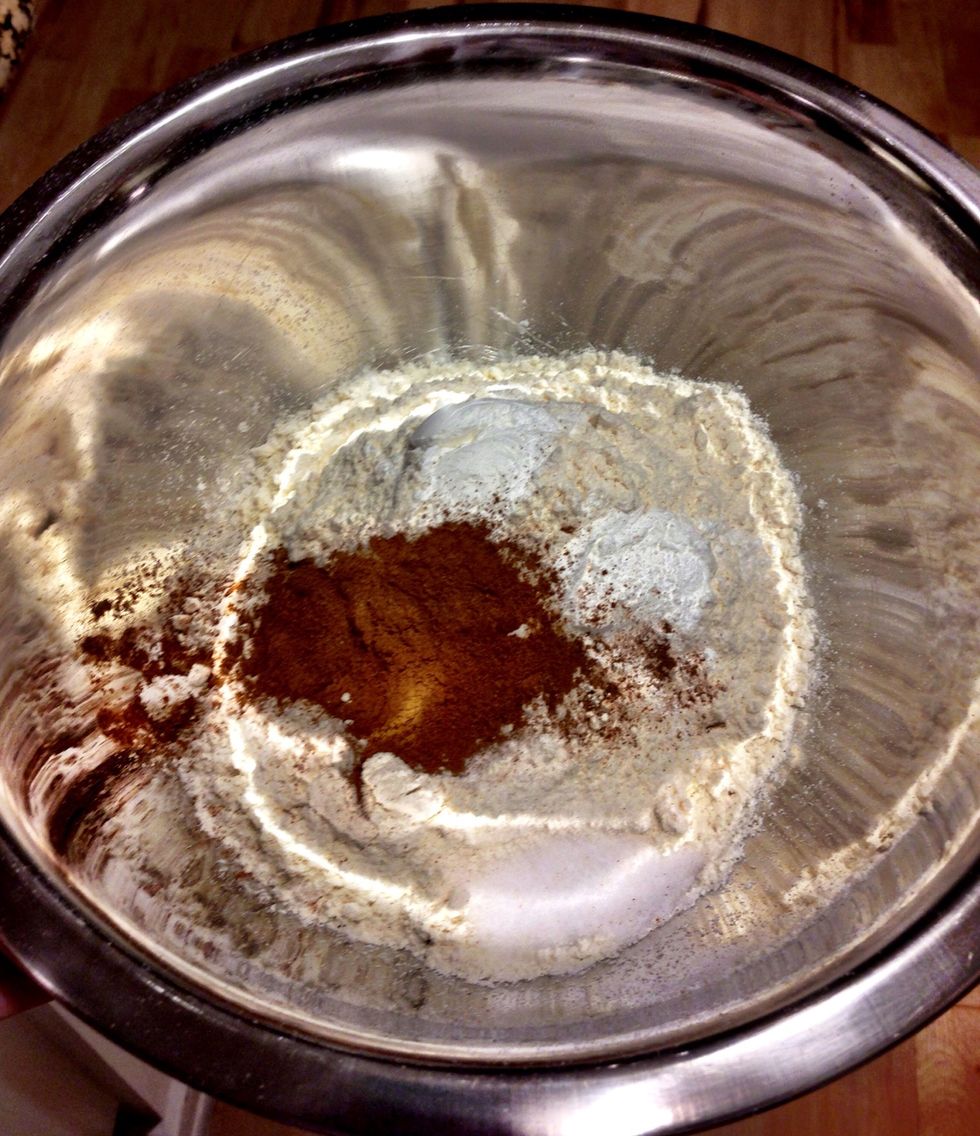 In a separate bowl, mix 2 cups flour, 1 tsp baking soda, 2 tsp baking powder, 2 tsp cinnamon and 1 tsp salt. Stir into pumpkin mixture.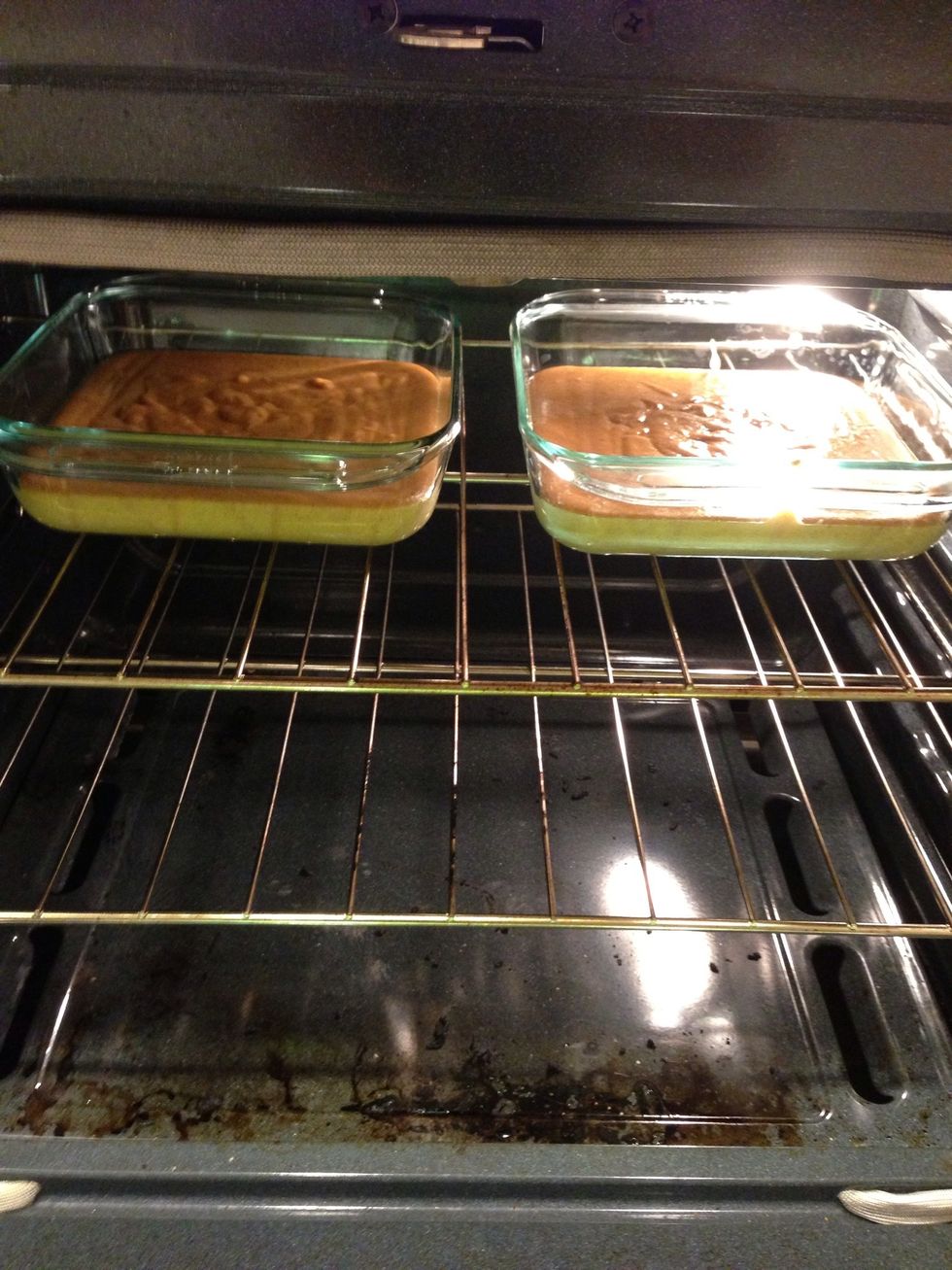 Original recipe ("Paul's Pumpkin Bars") calls for a 10x15 jellyroll pan, but since I don't own one, I used two 8x8 Pyrex glass pans and it worked just the same. Pour mix into two (ungreased) pans.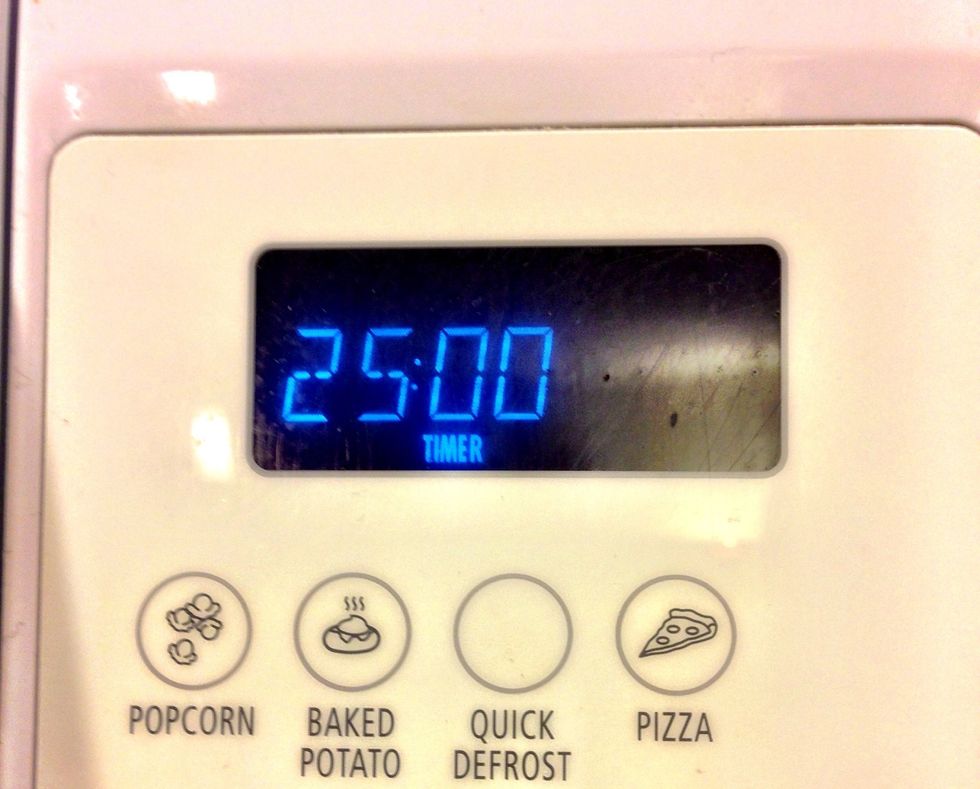 Bake for 25-30 minutes. Use a toothpick to test if it's fully done.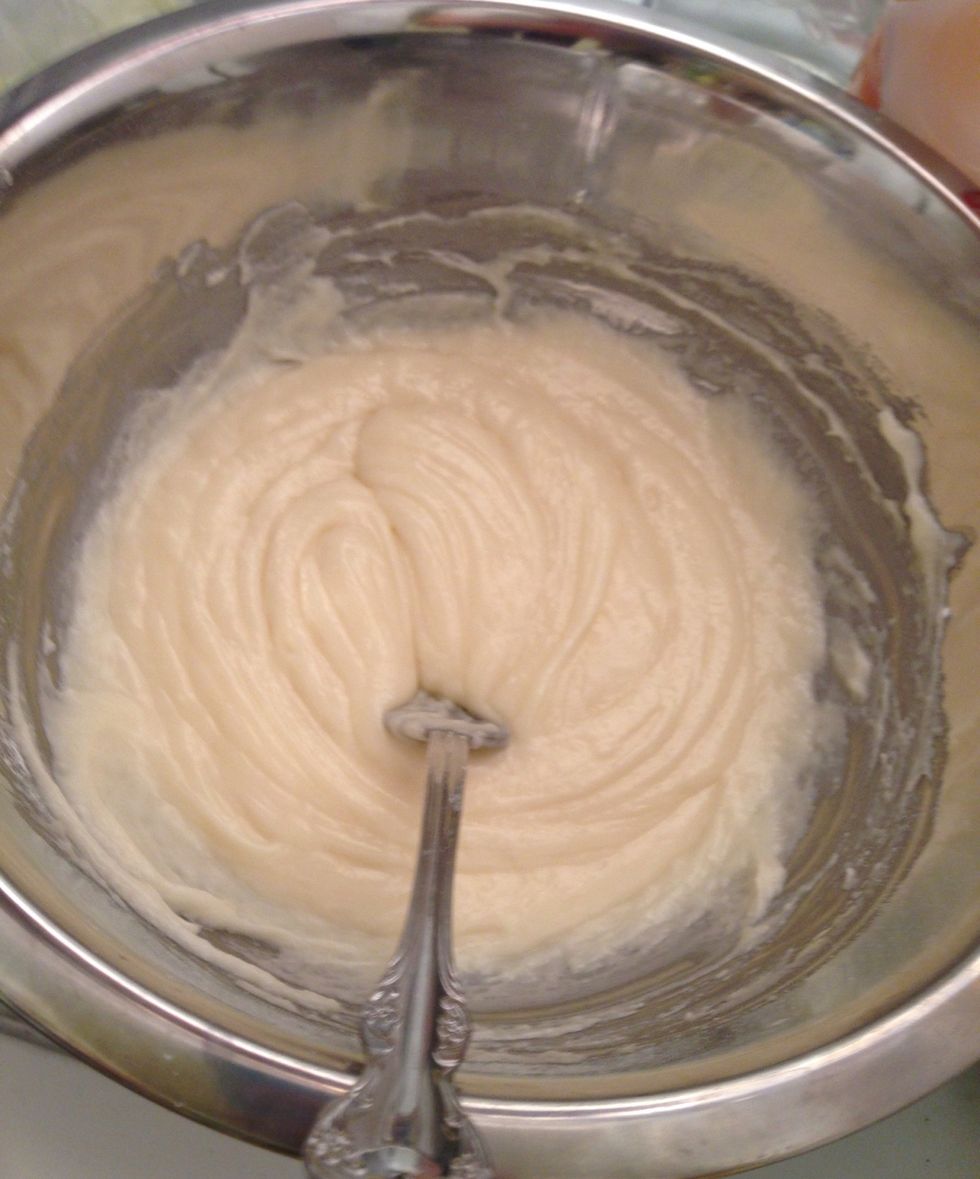 Cream cheese frosting: mix the softened cream cheese (3oz) and softened butter (1/2 cup). Stir in 1 tsp vanilla. Gradually, stir in confectioners' sugar (2 cups), beating until mixture is smooth.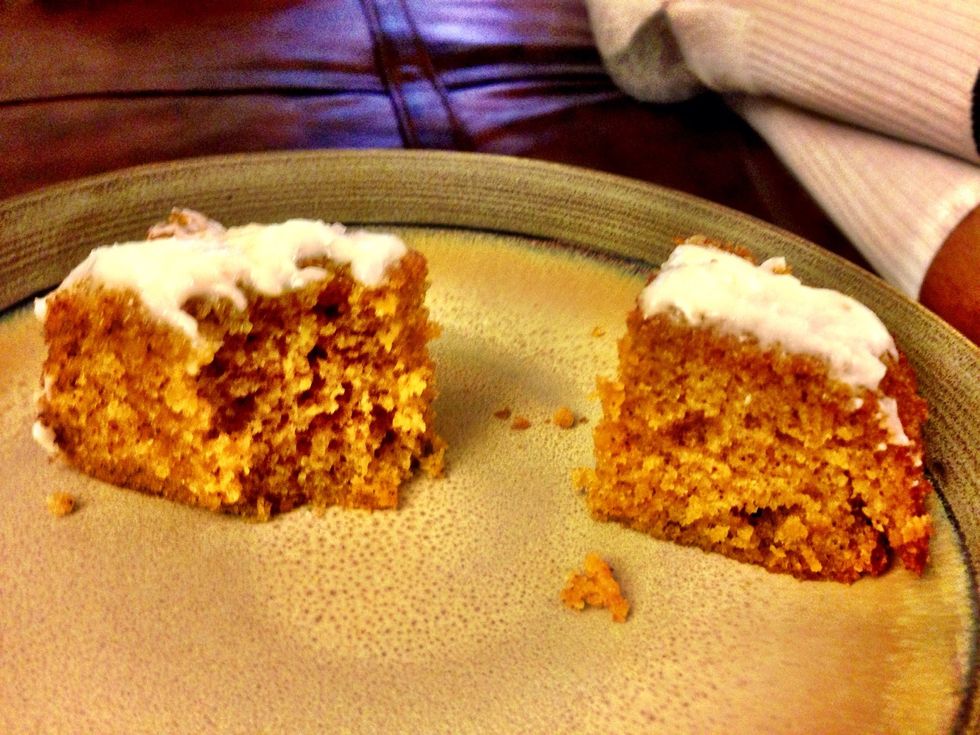 Add frosting after cooling, and cut into squares. Enjoy!
4 eggs
1 and 2/3 cup sugar (white, granulated)
1 cup vegetable oil
1 (15oz) can of pumpkin
2 cups all purpose flour
2 tsp baking powder
1 tsp baking soda
2 tsp ground cinnamon
1 tsp salt
1 (3oz) package of regular cream cheese (softened)
1/2 cup butter (softened)
1 tsp vanilla extract
2 cups confectioners' (powdered) sugar