Make amazing pulled pork sandwiches or just serve as main dish. Recommended for dinner, unless you want to wake up really early to get started. Takes 6-10 hours.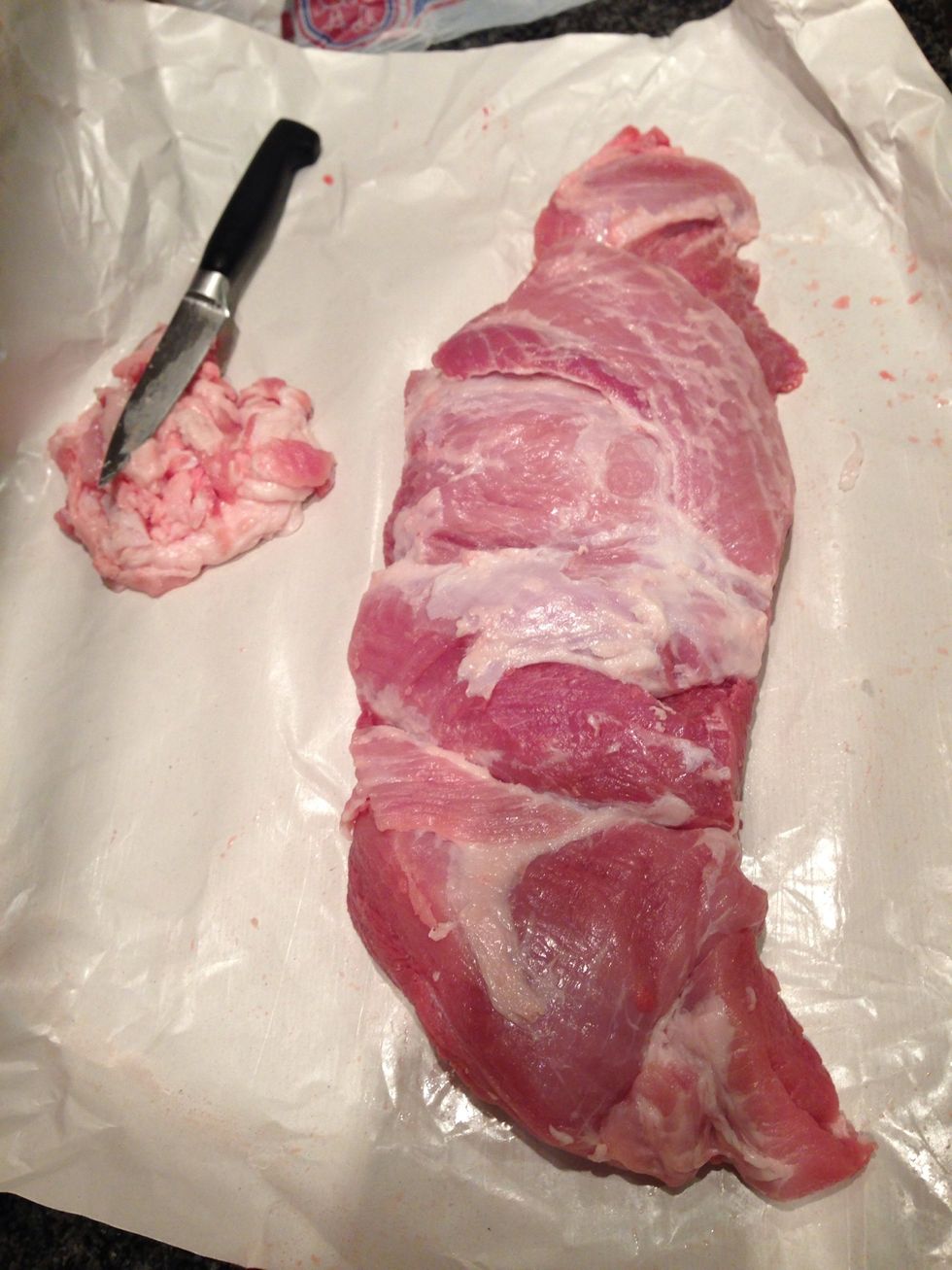 2kg of pork butt (boneless). Some prefer it bone in, but I couldn't be bothered with removing it after the cook. Flavor wise you don't gain that much more.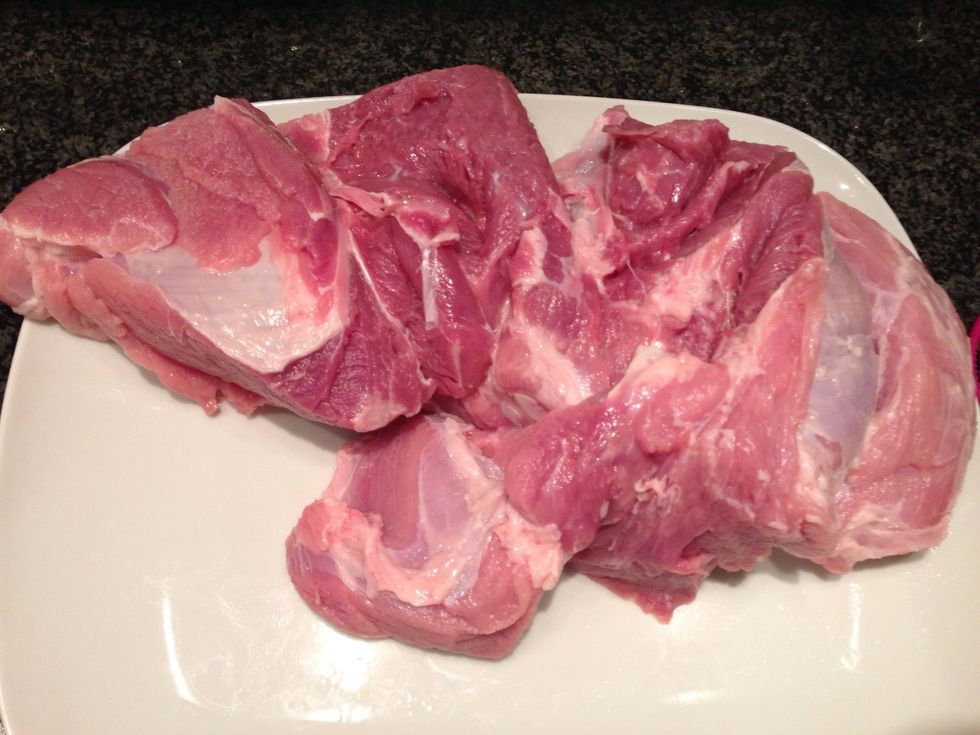 Trim as much fat as you can. You want the spices to be absorbed by the meat. Fat does not help much when it's on the outside of the meat. That's a myth. It only helps flare ups. Those aren't cool.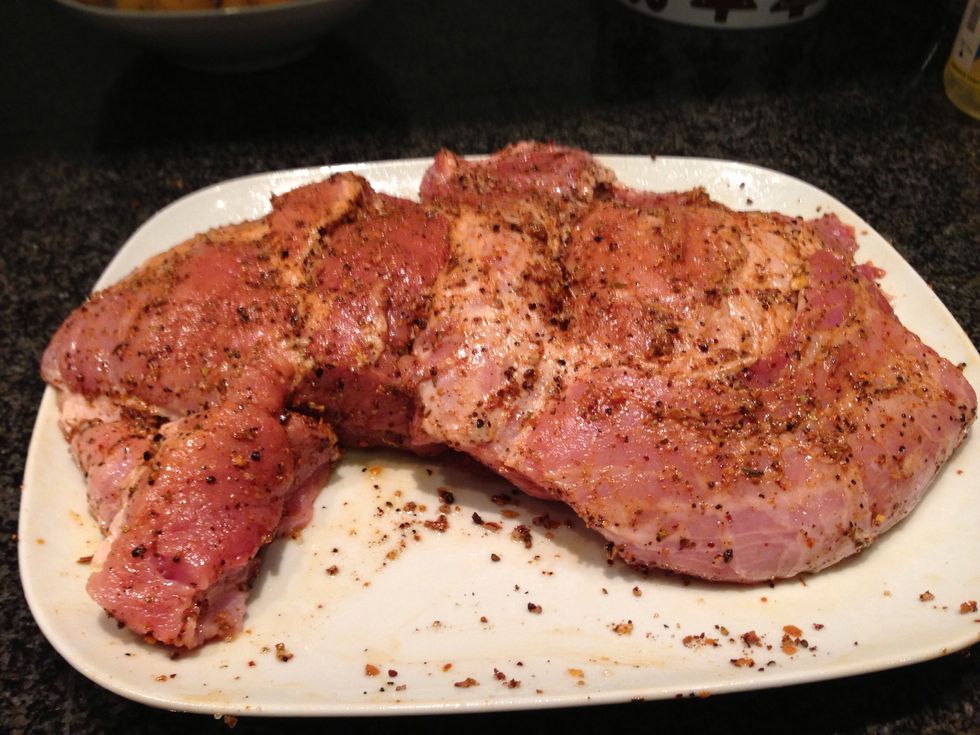 After washing and thoroughly drying the meat, apply some vegetable oil and rub with mesquite spice mix.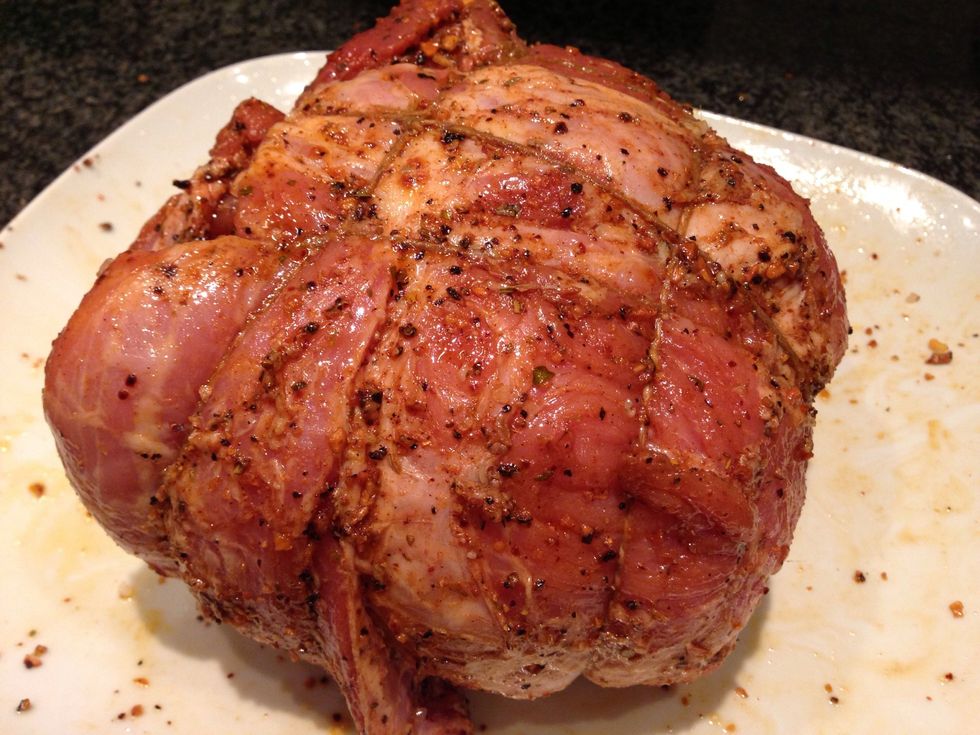 Use butchers twine to wrap into a nice round shape. If possible, leave in fridge overnight.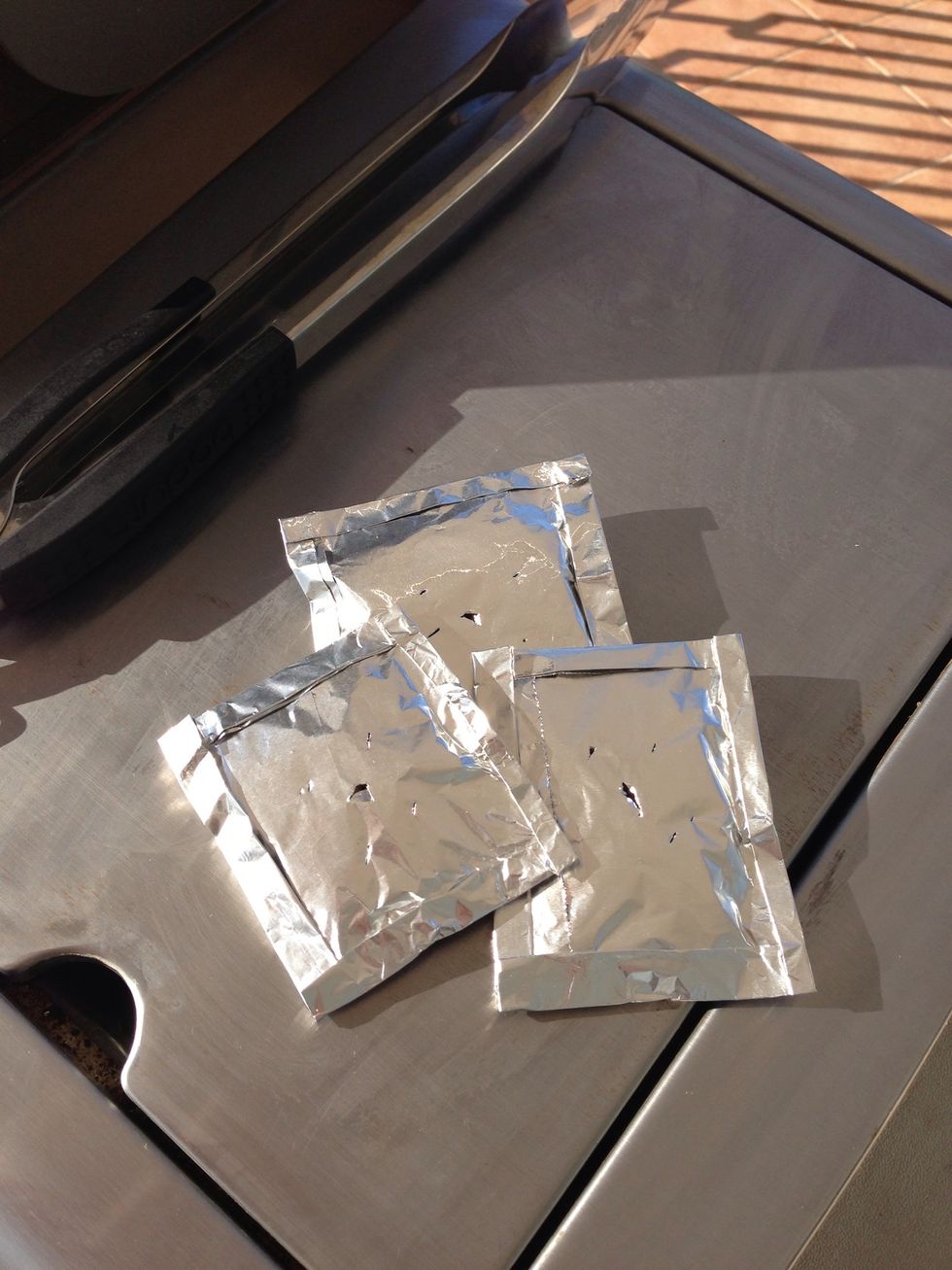 Prepare your smoker, or use this DIY method filling aluminum foil pouches with maple wood chips. I made 4 in order to use one per half hour to keep the smoke going.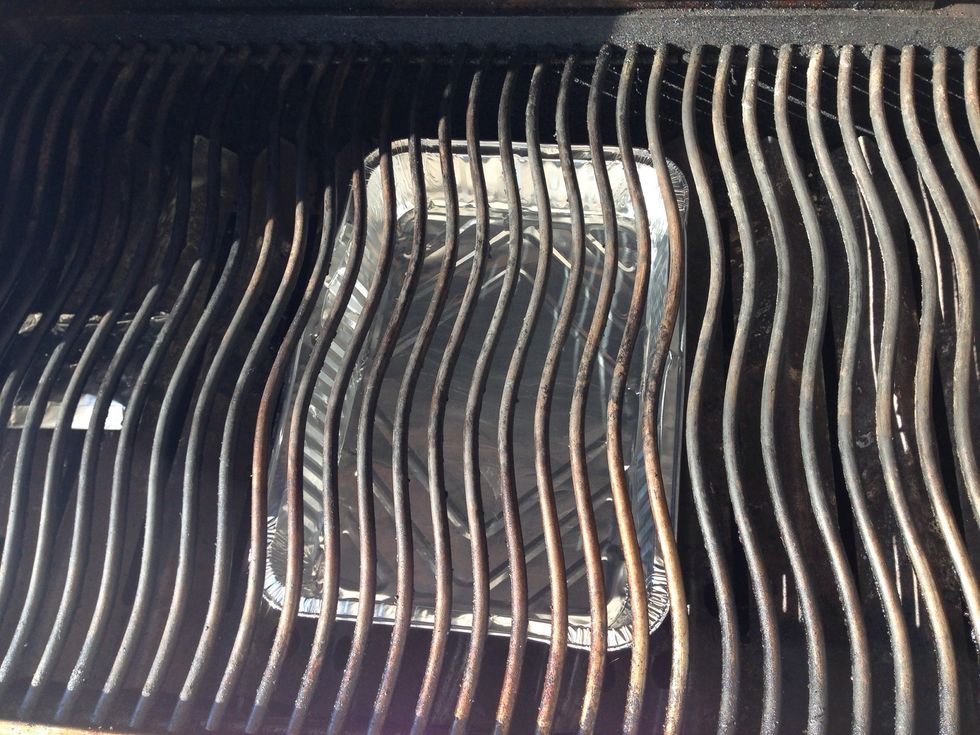 Place drip tray underneath middle rack right over the flavor bars. You'll be using indirect cooking so no flames will touch it. Add half an inch of water to help keep moisture up during the cook.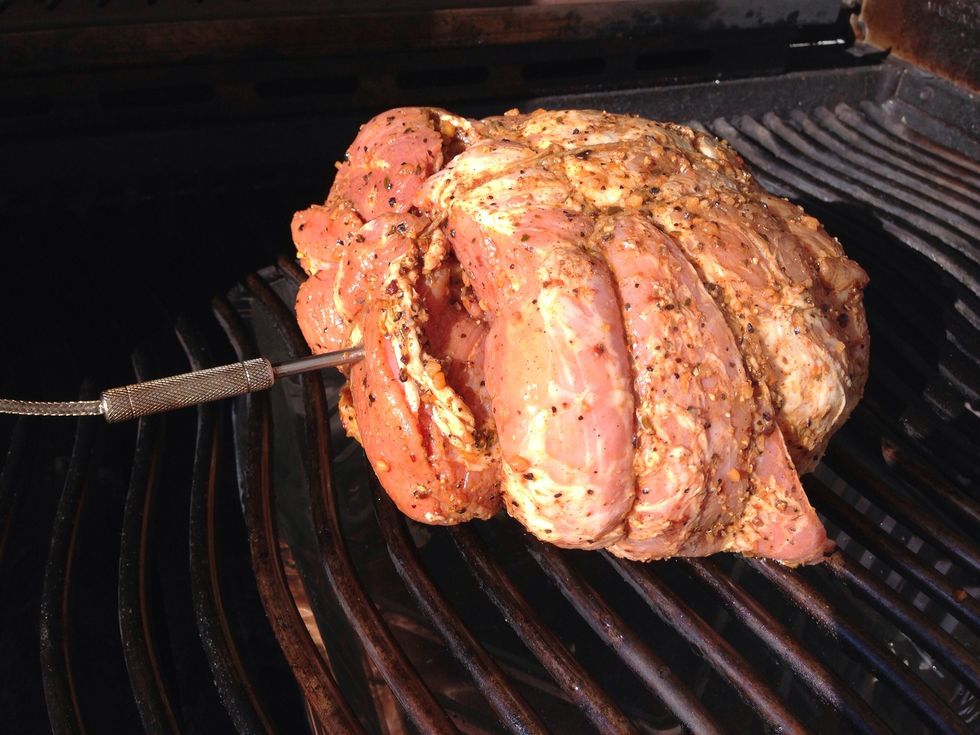 Insert your thermometer well into the meat. If you don't have a thermometer, don't cook pulled pork. Go buy a thermometer and come back to this step.
After 3 hours of cooking at 225F. Meat is at 150F and since my guests are arriving soon I need to do something to expedite the cook. Otherwise I'll be stuck at the devilish 150F mark for a while!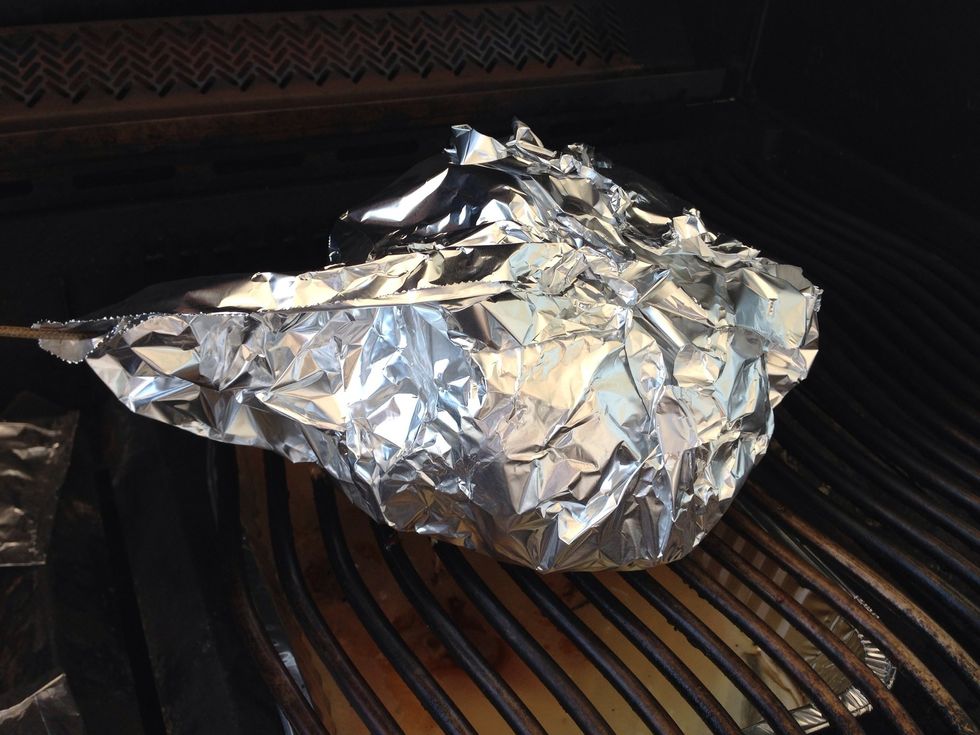 So I pull the Texas Crutch trick. Half a cup of apple juice and silver foil wrapping. I may be compromising a bit of bark, but cook time drops significantly.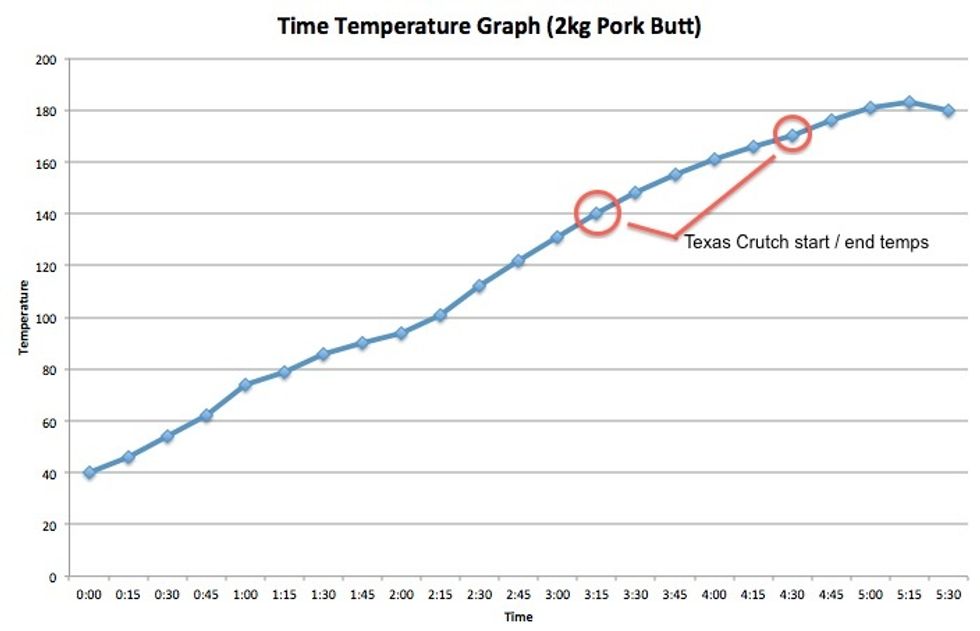 The Stall" takes place at around 150F. If you wish to expedite the 150-170 range during which all the juices come out and create a cooling effect on your meat, try using the Texas Crutch method (foil)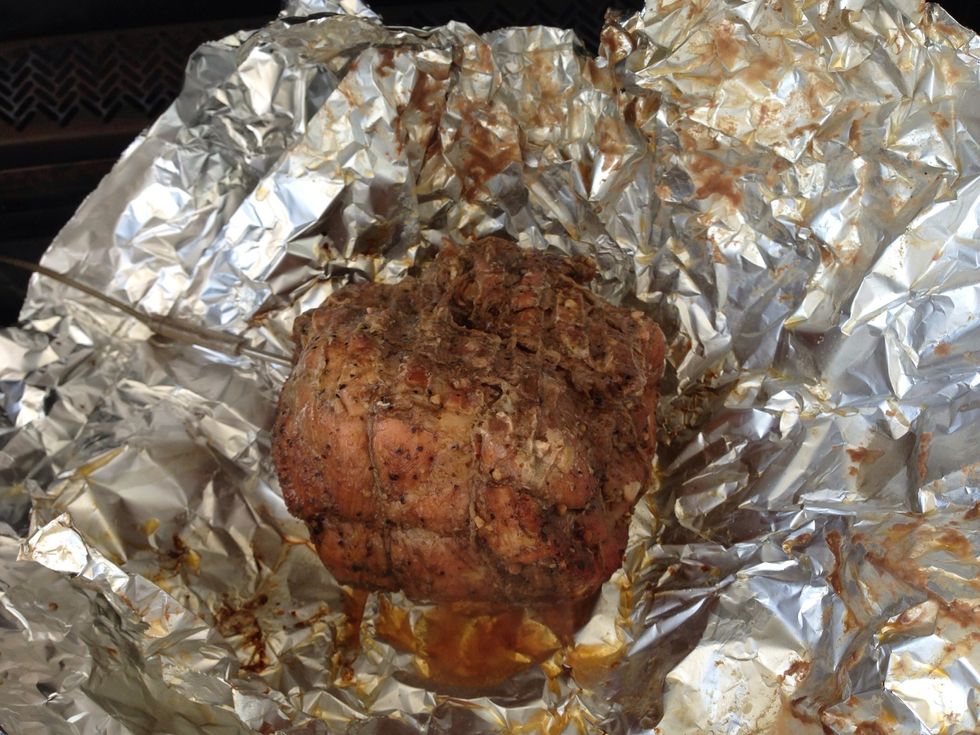 After 5.5 hours meat is at 185F. Looking gooooood! Time to remove the crutch and try getting back some of that bark!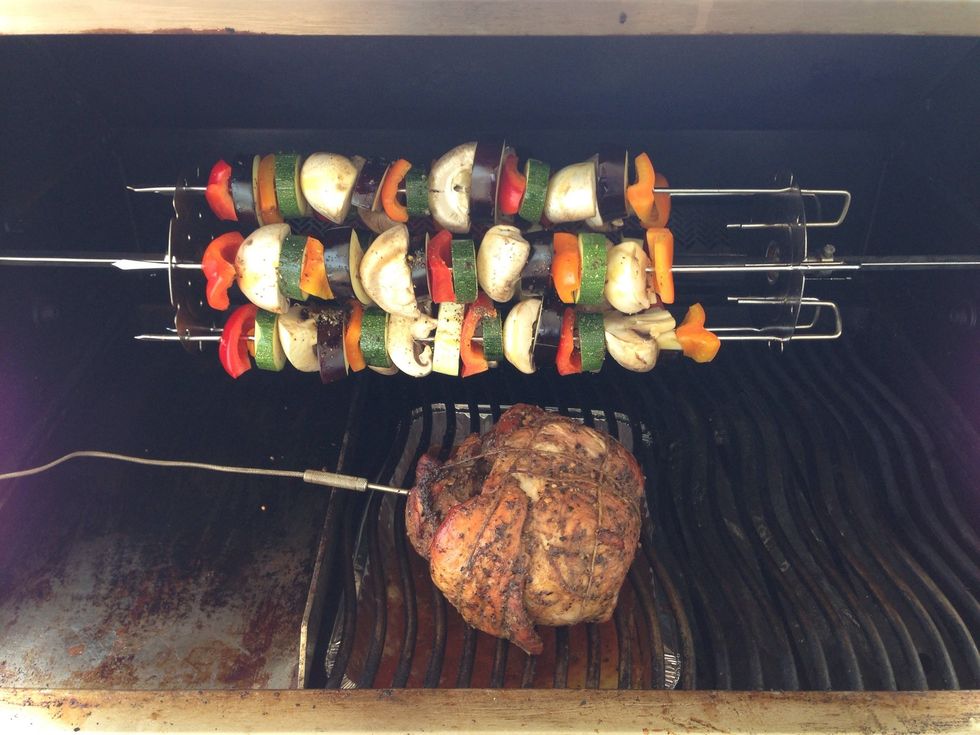 While the pork is continuing to cook, I'm using my Napoleon rotisserie to cook some veggies. I let it sit for another half hour until it gets close to 190F. If I had more time I'd push for 200F.
At 6 hours the pork is off the BBQ, resting for half an hour before being pulled to shreds. Some finishing touches of hickory BBQ sauce and voila! Finger licking goodness! Enjoy!
2 kg boneless pork butt
Mesquite spice mix
Maple wood chips
Hickory smoke BBQ sauce
Wire thermometer