This guide is showing you how to make an easy pizza. You can exchange any of the ingredients for your fav pizza topping. Simple, quick and easy to make.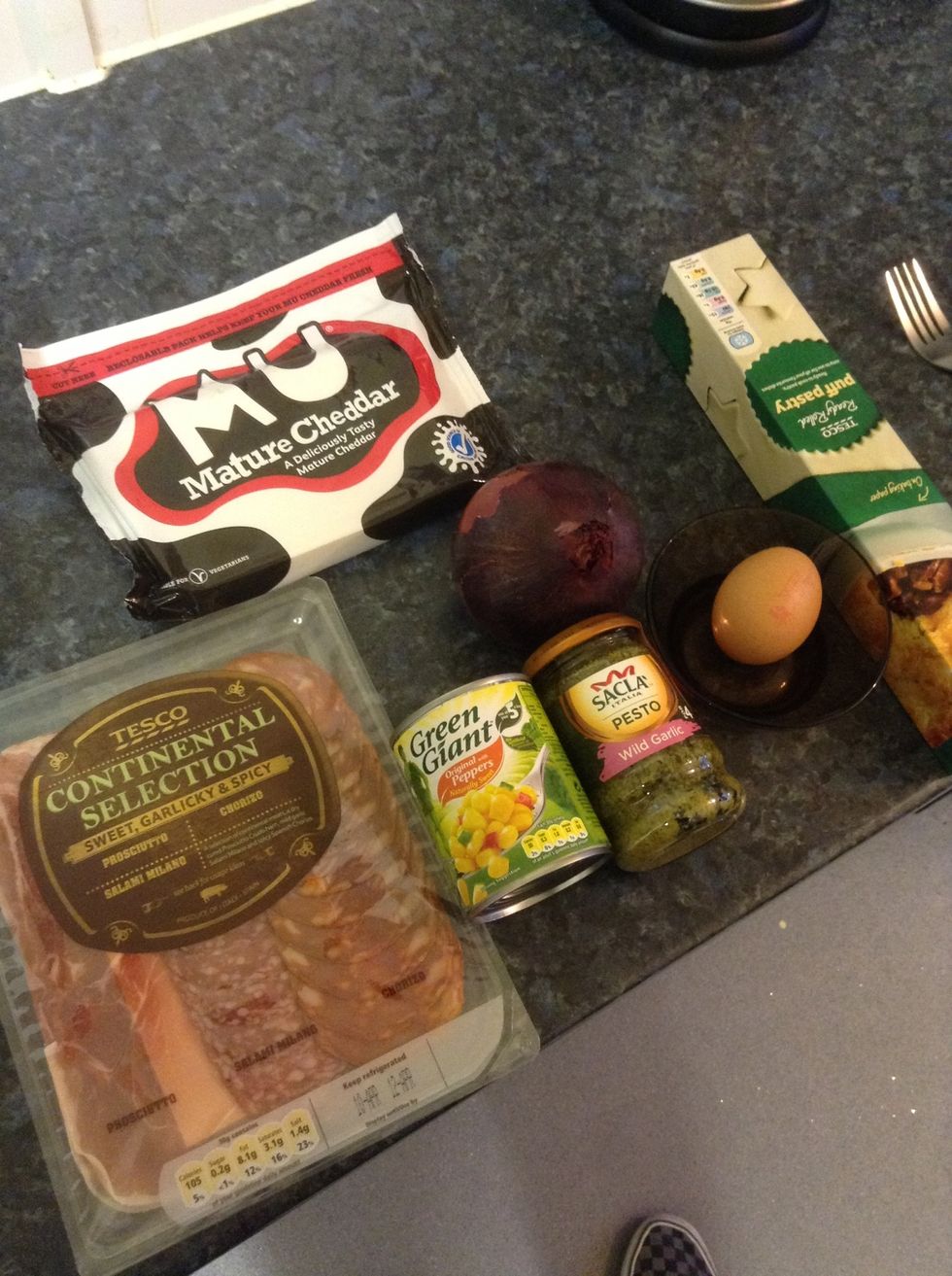 All the ingredients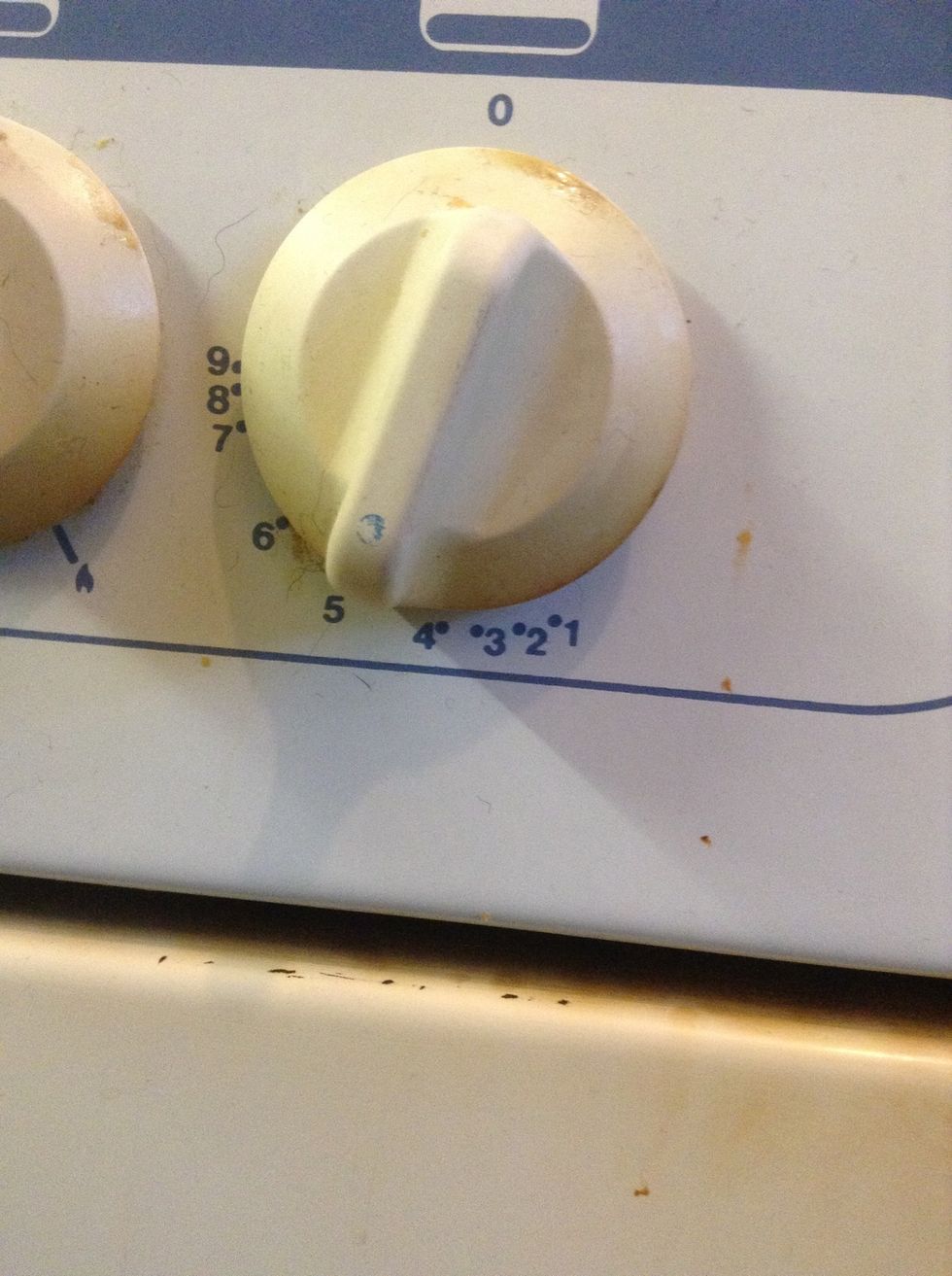 Pre heat oven to gas mark 5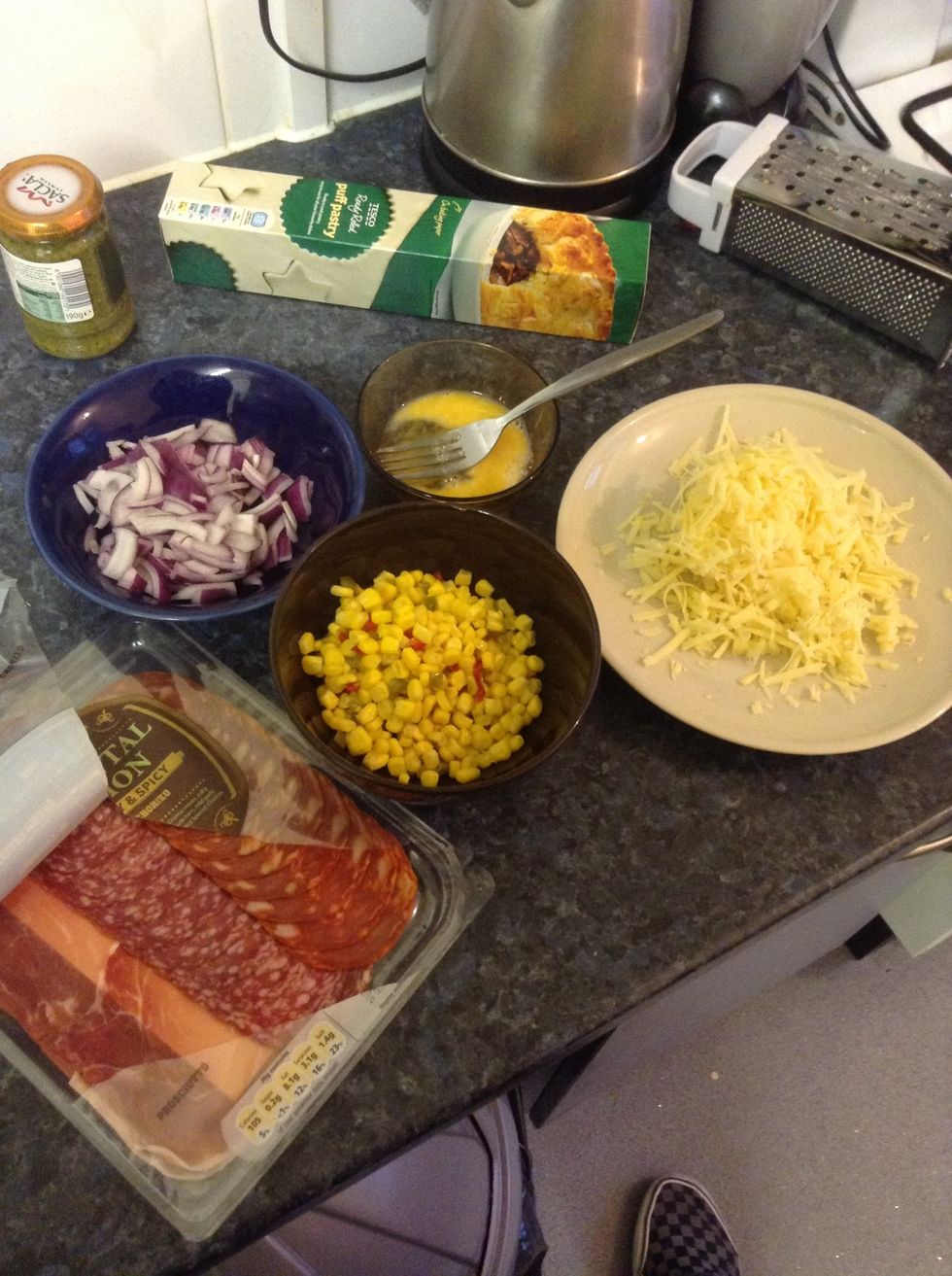 Prep ingredients, chop, grate and beat!
Lay out puff pastry and cut into desired amount. I made 6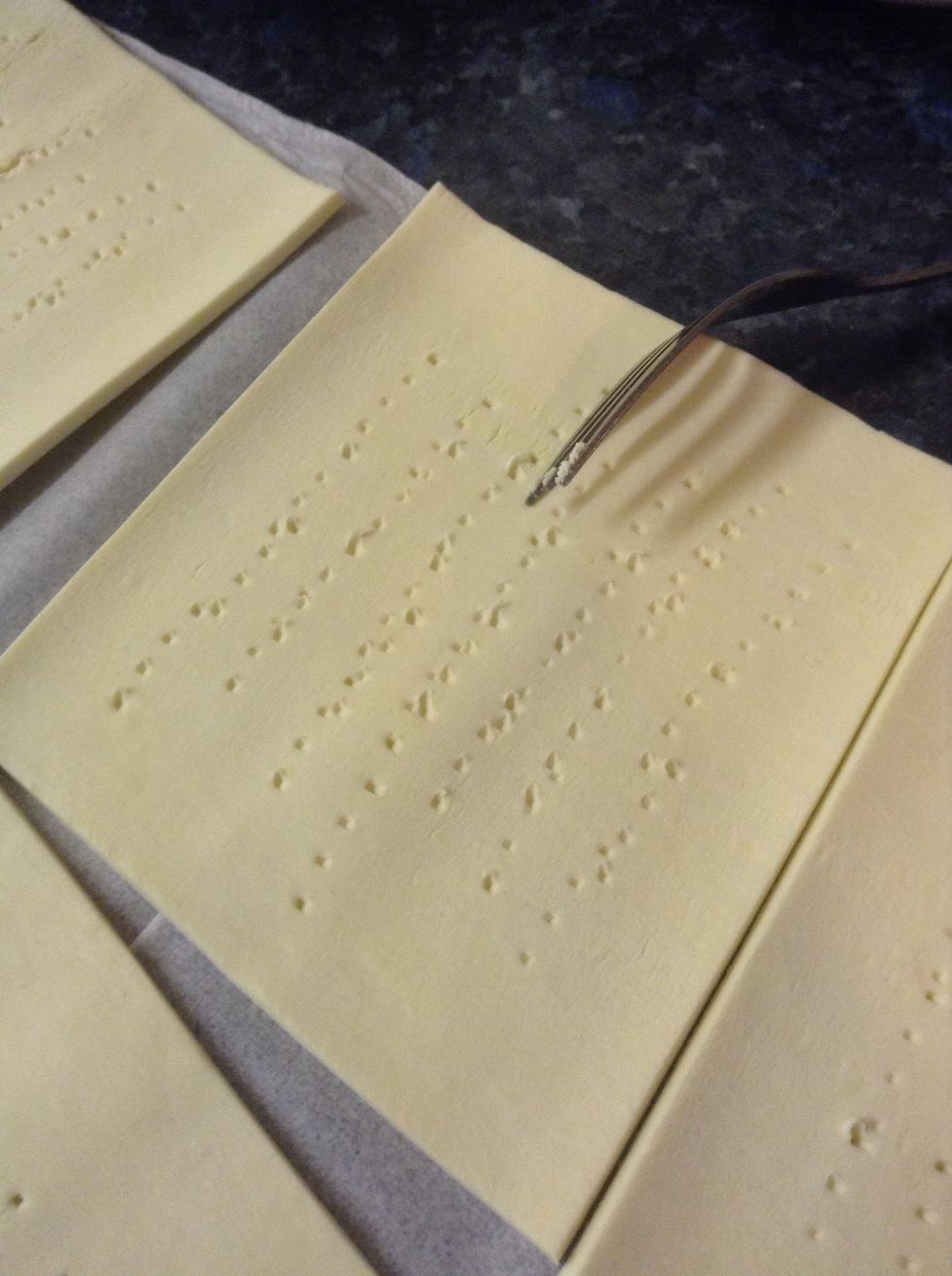 Prick the middle with a fork, leave a space around the edges for the crust.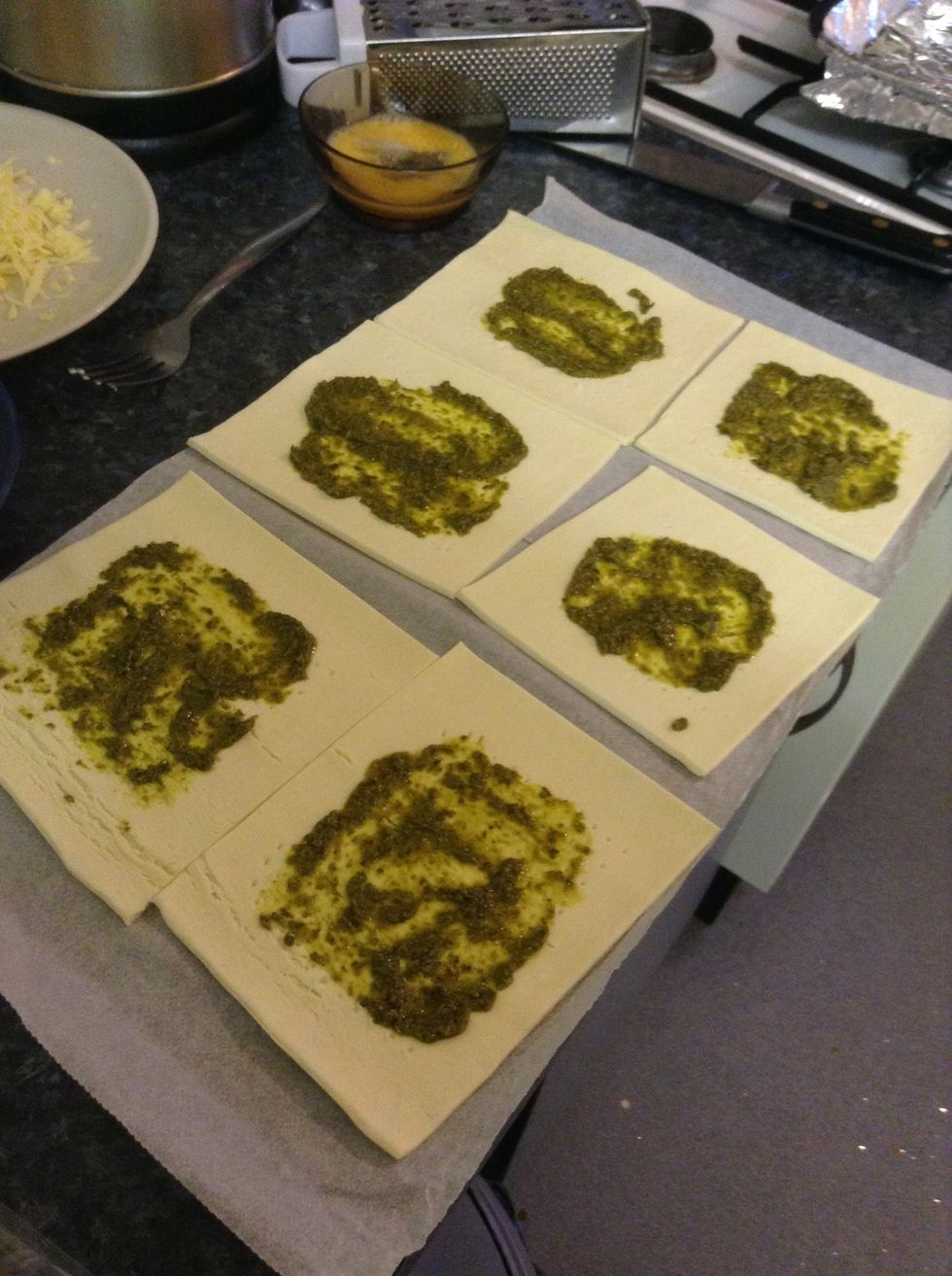 Spread pesto or pizza sauce in the middle.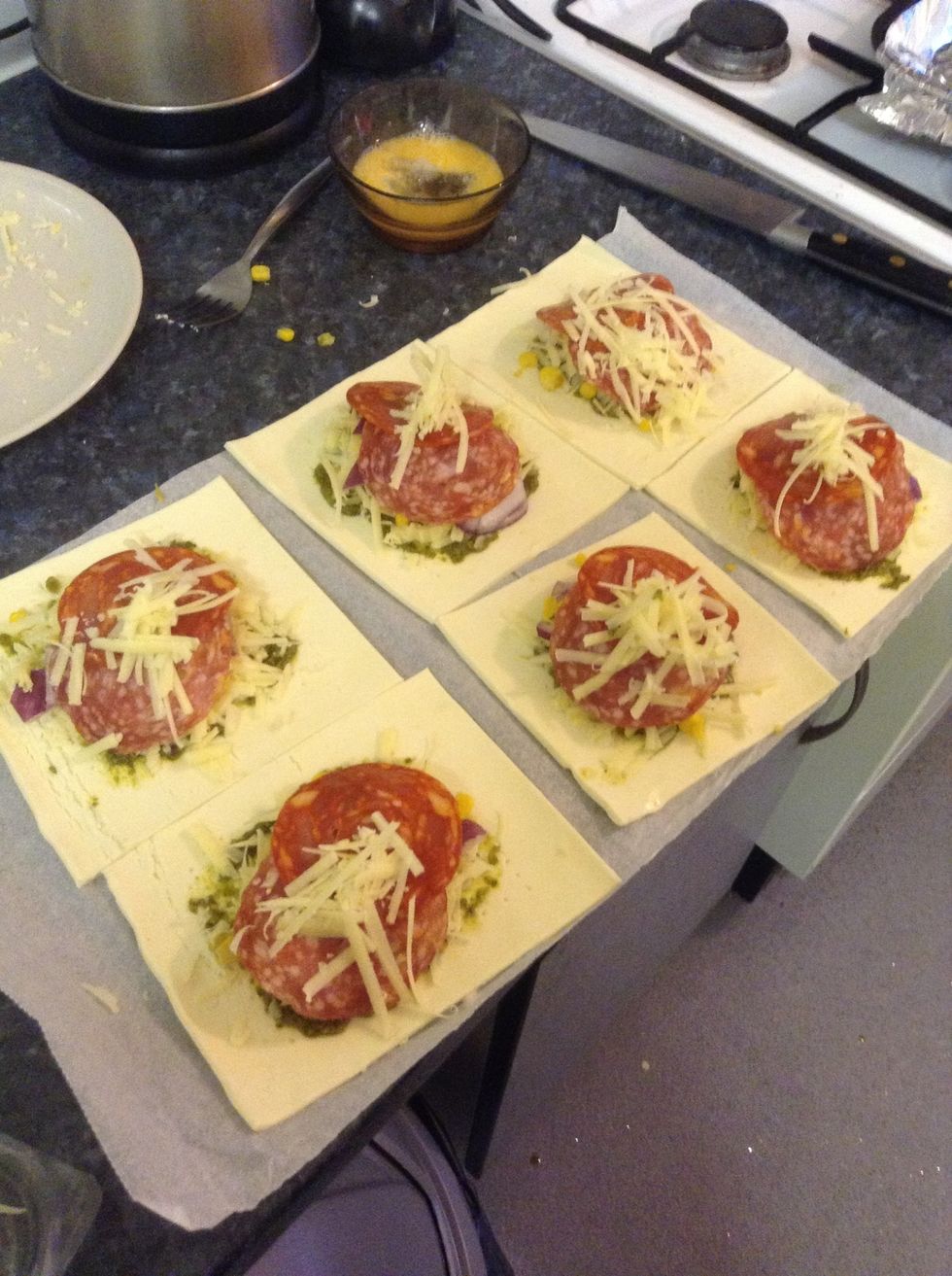 Add ingredients, cheese, meat, veg.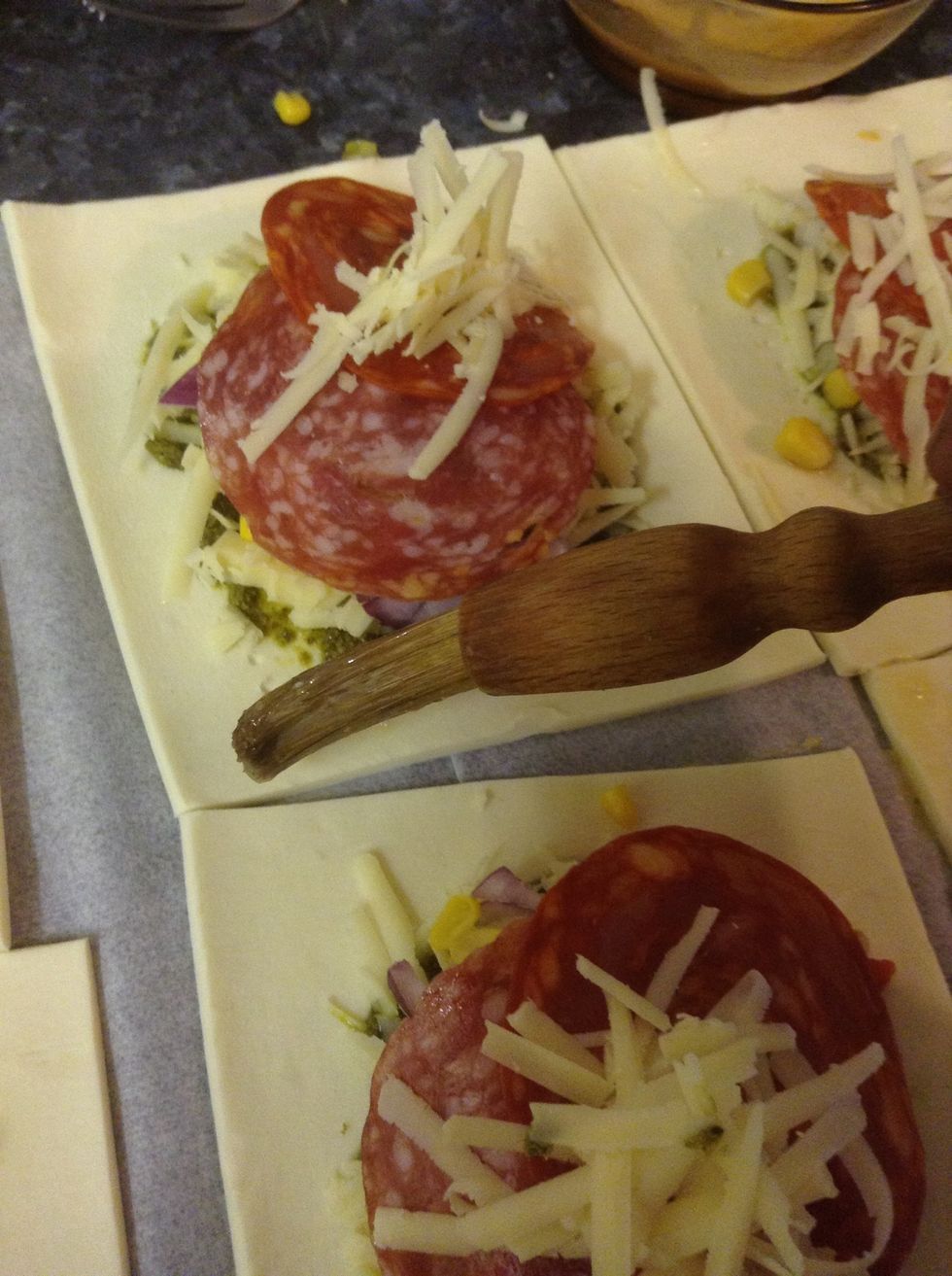 Brush edges with egg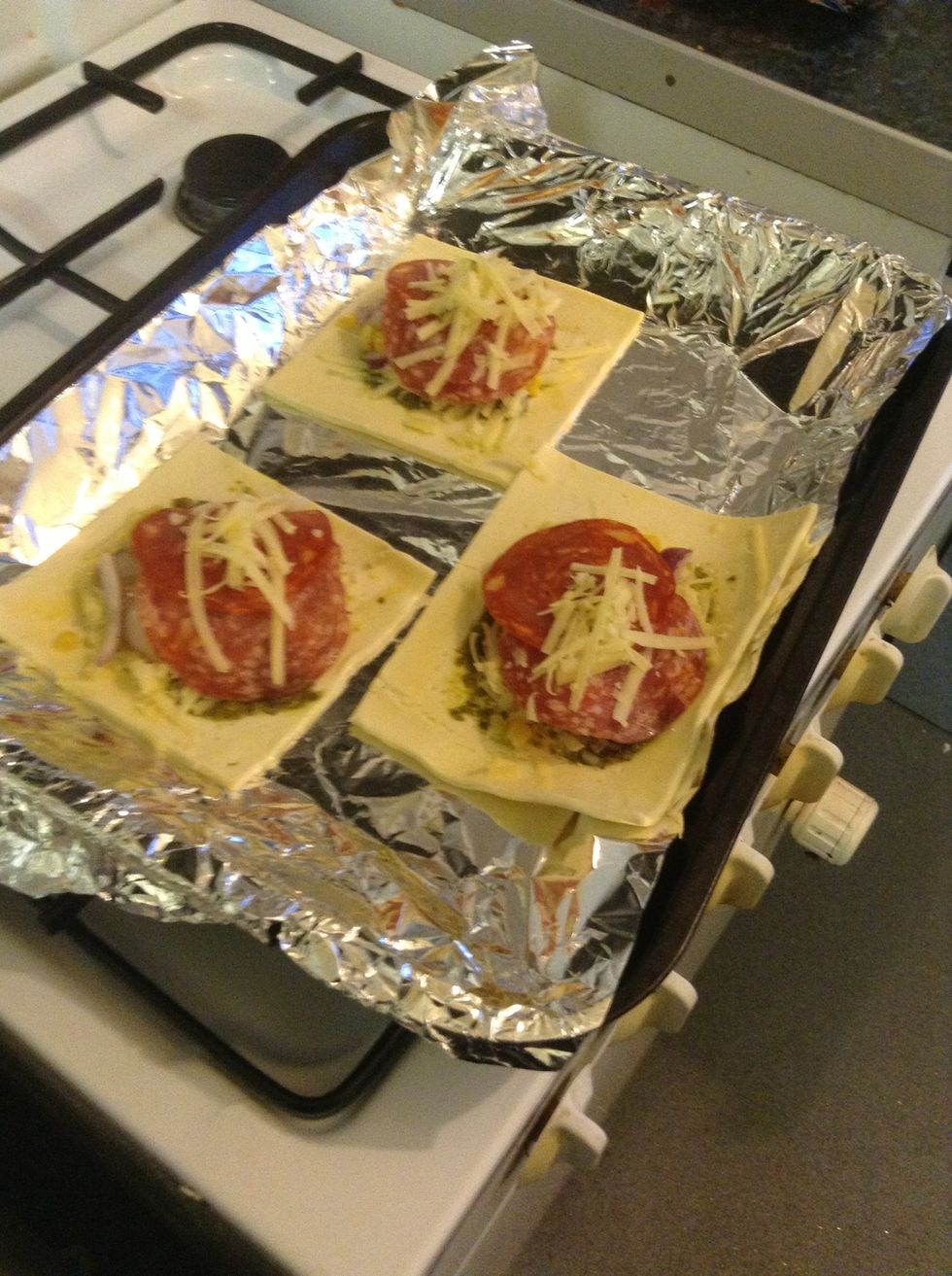 Put onto baking tray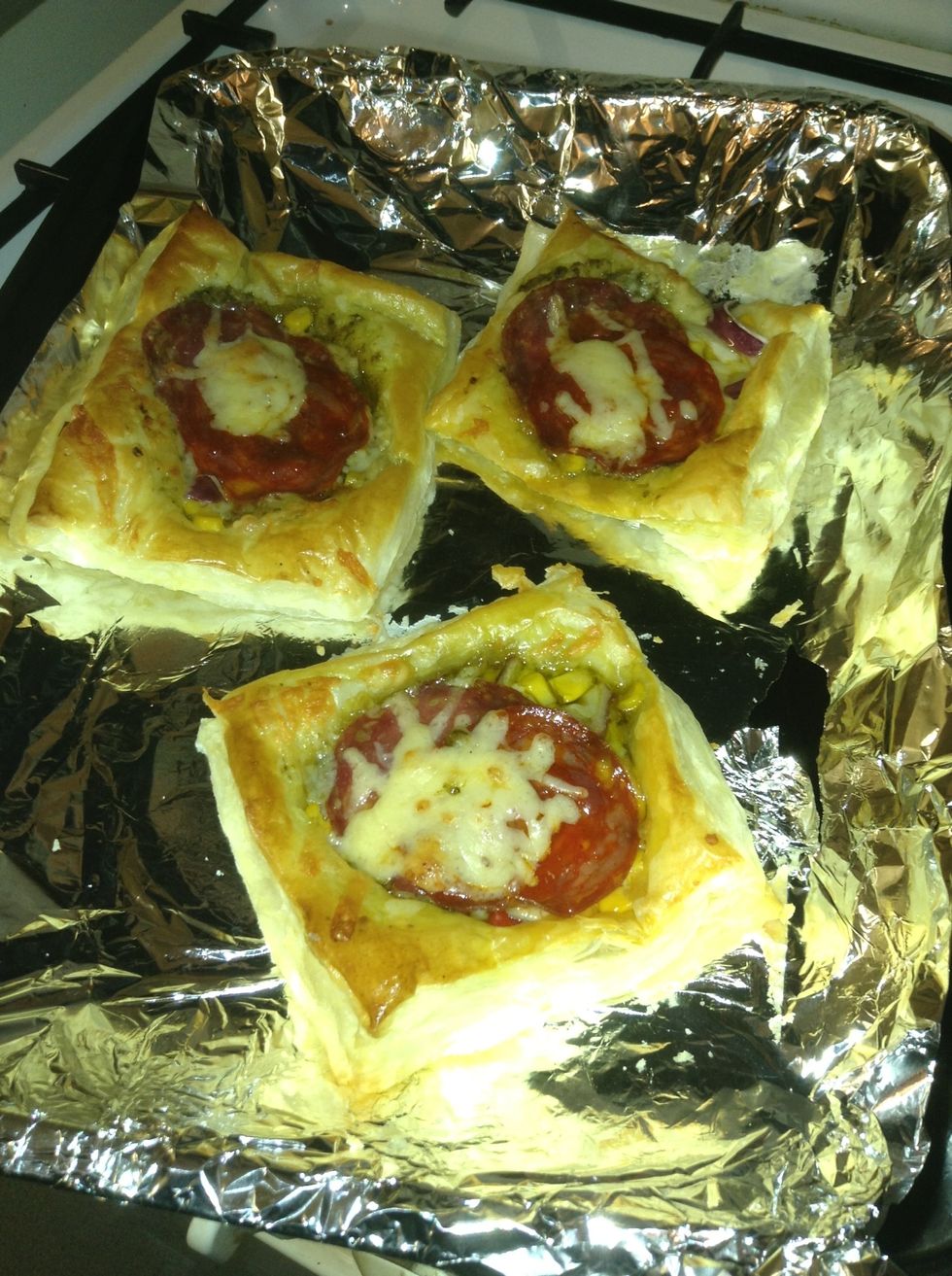 Cook for 10-15mins until cheese is melted and pastry is brown. Then enjoy.
Bon appetit!!
1.0 Pre Rolled Puff Pastry
1.0 Red Onion
1.0 Egg (beatrn)
1.0 Sweetcorn
1.0 Salami
1.0 Cheese (grated)
1.0 Pesto or Pizza Sauce