Lots of long hours, elbow grease and LOVE put into this classic french pastry that has become one of the most used pastries in kitchens through out the world in both sweet and savory recipes.
53
First of all, let me say why you shouldn't make puff pastry (pp) at home; 1) You can buy it from the freezer section, and PP comes in really great quality these days.-->make sure its an all butter PP
2) It's so time consuming to make, lots of rolling, chilling, folding...who has time for that? Really???
Now let me give you reasons why you should make PP at home; 1) The really good kind of frozen pp is not always found in some countries, and when it is, it's just way too expensive.
2) It's a great experience to make your own pp at home! Just try it at least once in a lifetime just to get a view on how it's made! Ok enough yapping, let's get started!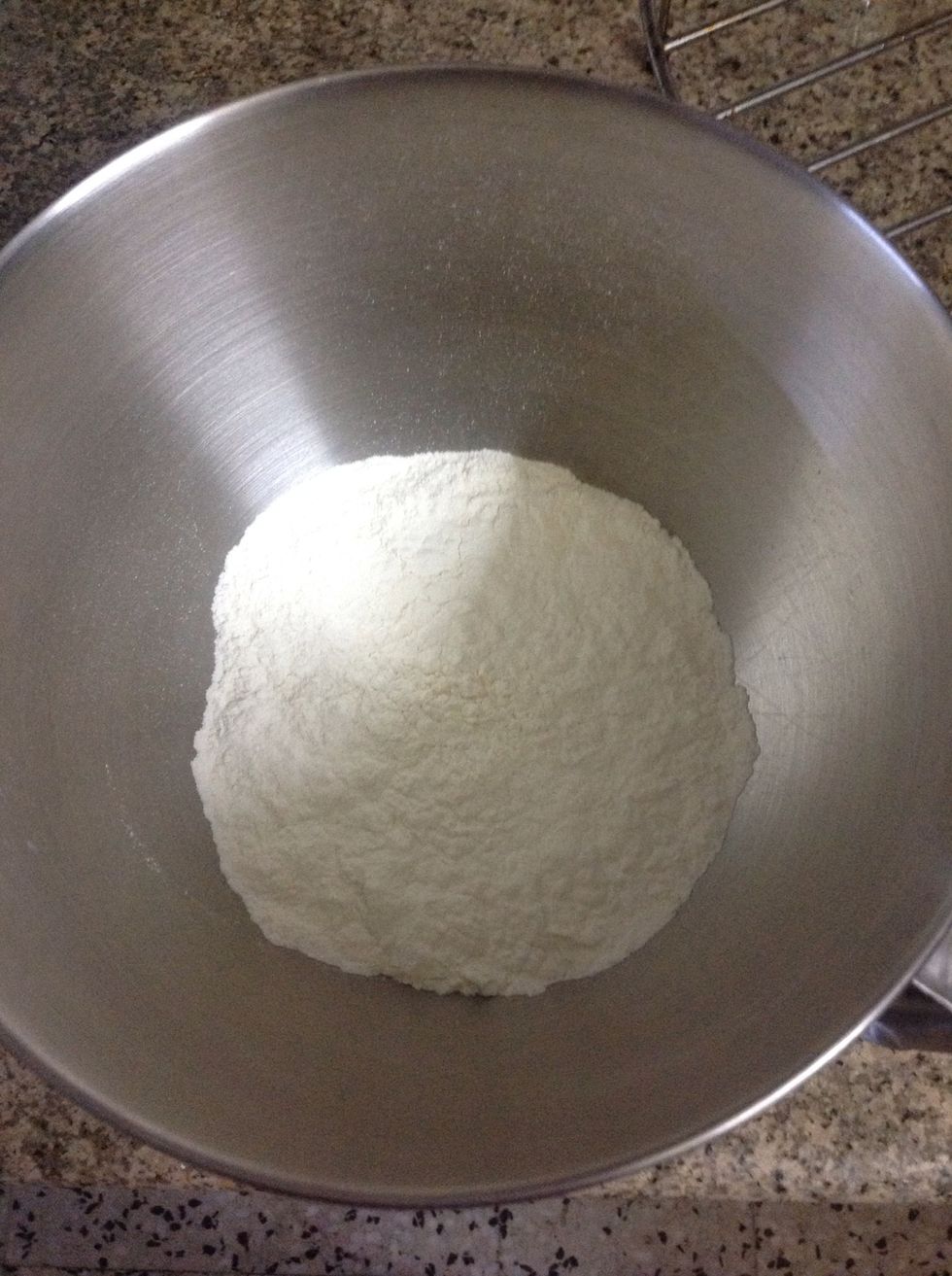 In a bowl of an electric mixer, or any large bowl, combine the flour, salt and sugar. Set aside.
Divide the cold butter, you will need to cut out a 50 grams (1 3/4 oz) piece of butter and dice it up. You will be left with 125 grams (4.4 oz) of butter, set it aside.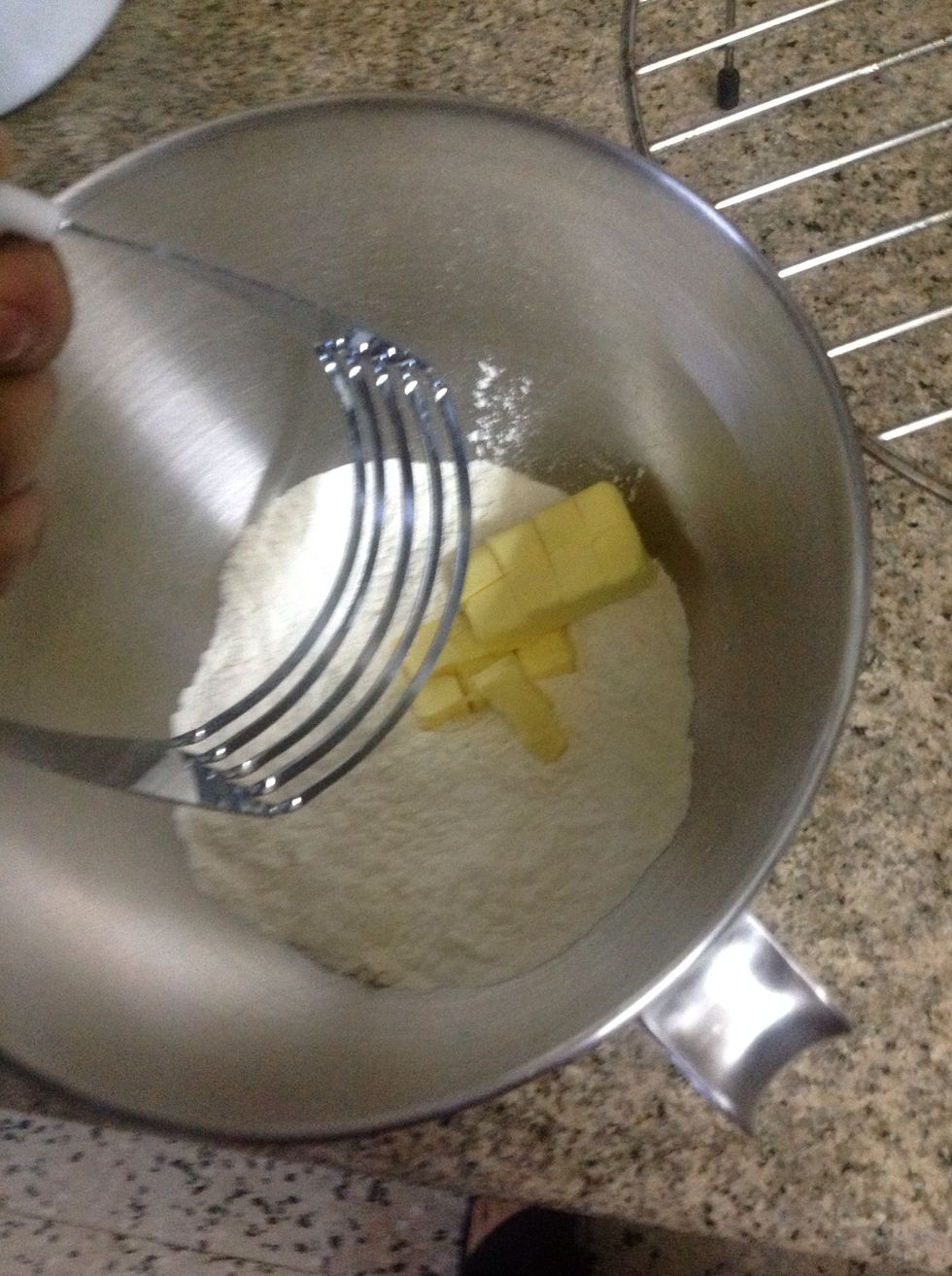 Add the diced butter into the flour mixture and cut it in using a pastry blender, or rub it in using your fingertips. If you feel like royalty, then you could just blend it in using a food processor.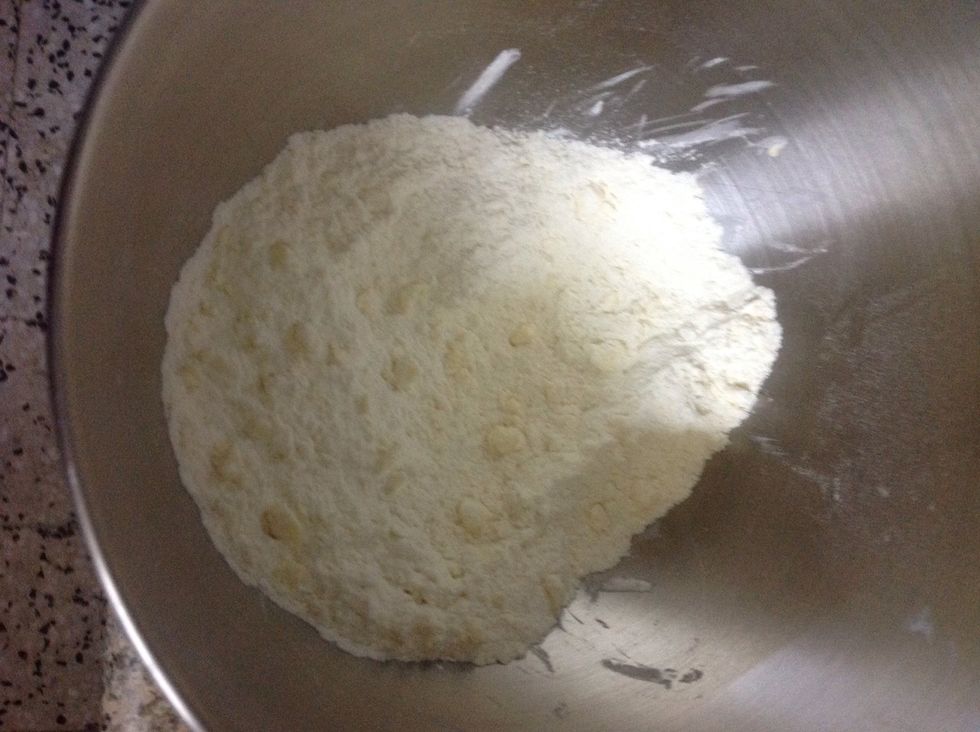 You want to have bits the size of peas, but that doesn't matter much because it will smear itself into the dough anyway, this isn't like pie crust where you keep the butter pieces visible in the dough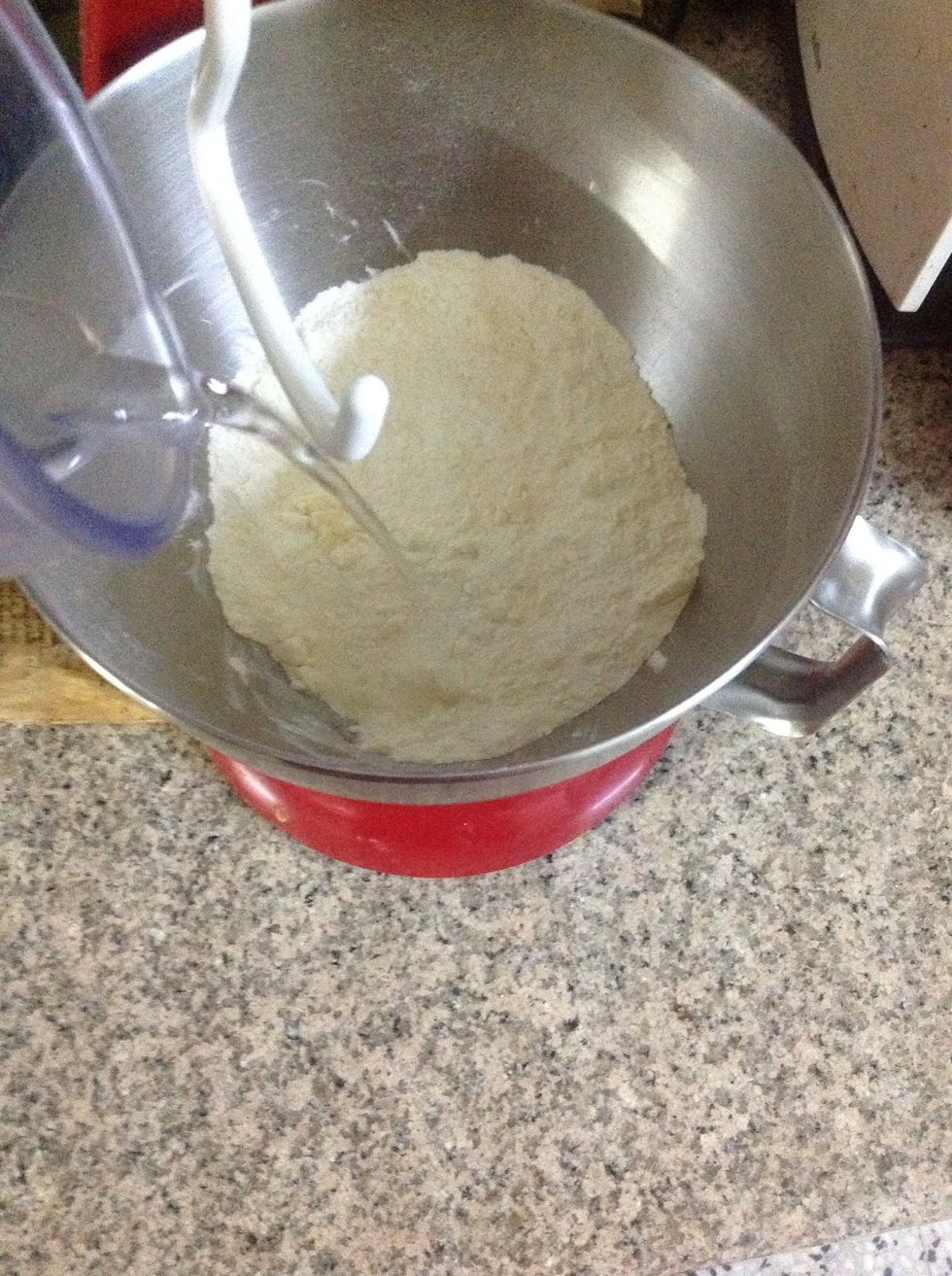 Add the water and mix using the dough hook on medium speed until a smooth, homogenous dough is achieved. Alternatively, you can stir it with a wooden spoon and then knead it by hand.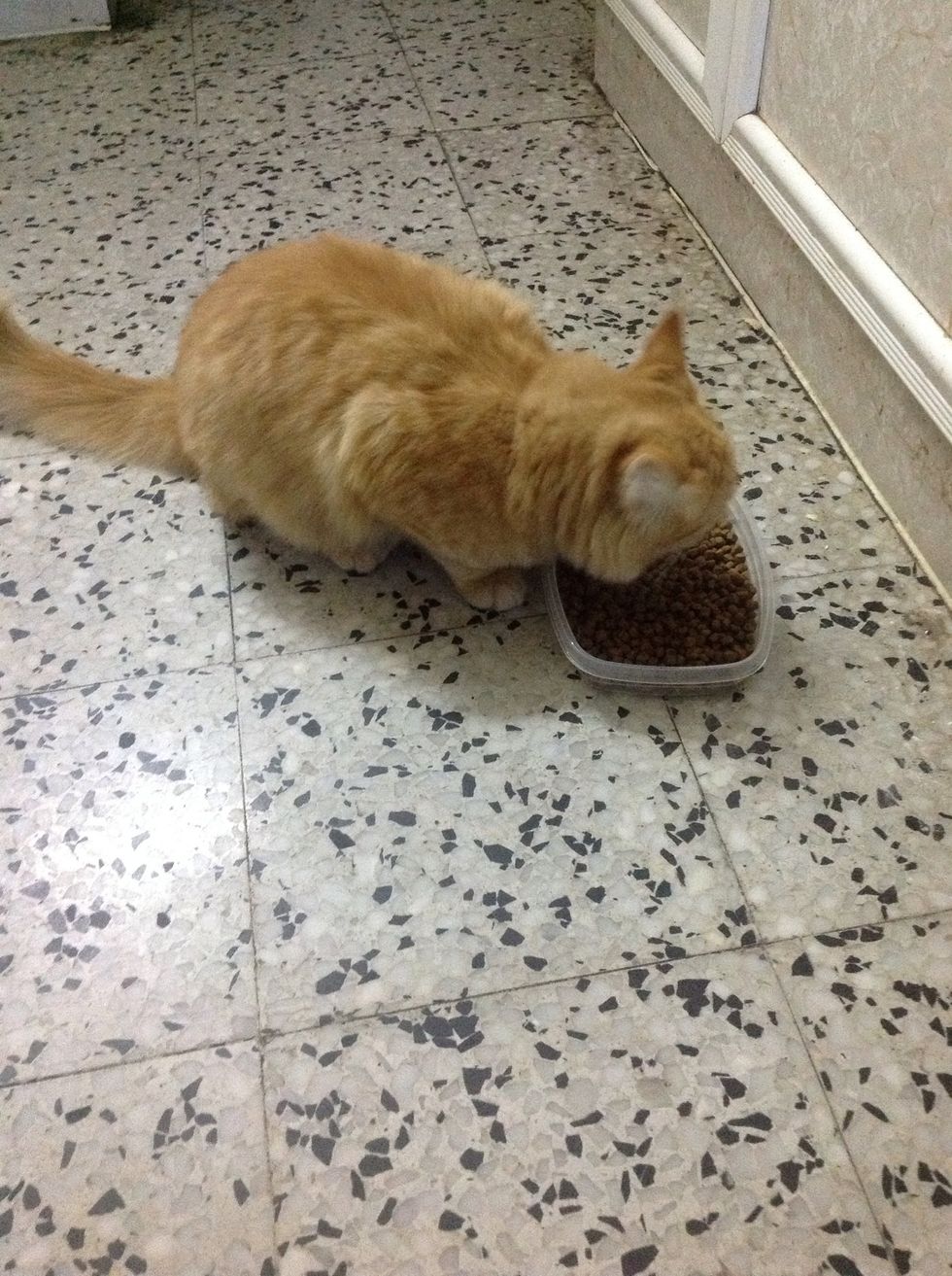 At the meantime, feed your fat kitten…yep, that's a kitten, a big fat one! This recipe will not work without owning a kitten and then feeding him.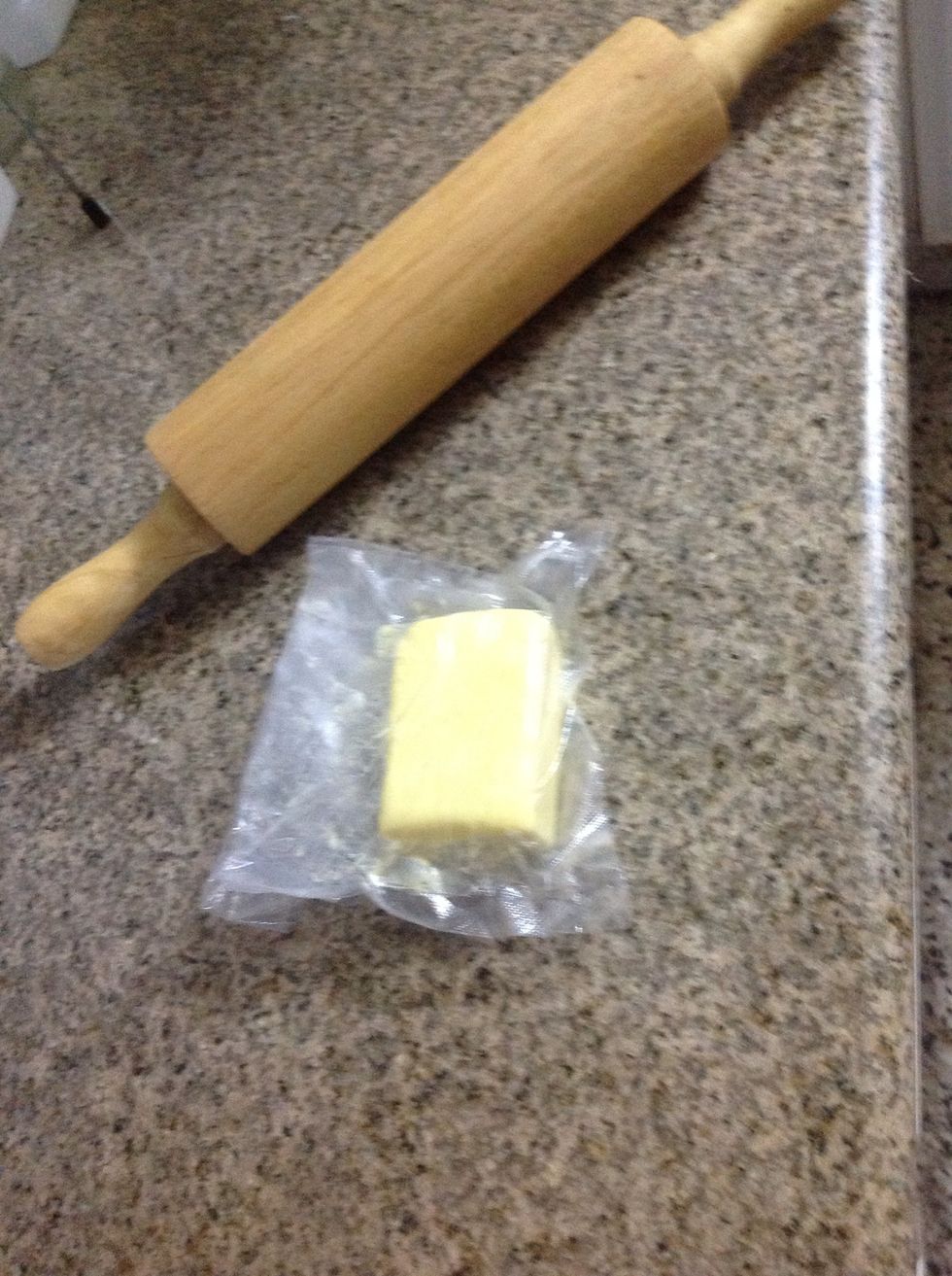 Now wash your hands with soap after touching your kitten. Then take the remaining butter and place in a zip lock bag that's around 6X8 inches (10X15 cm) and pound it with a rolling pin.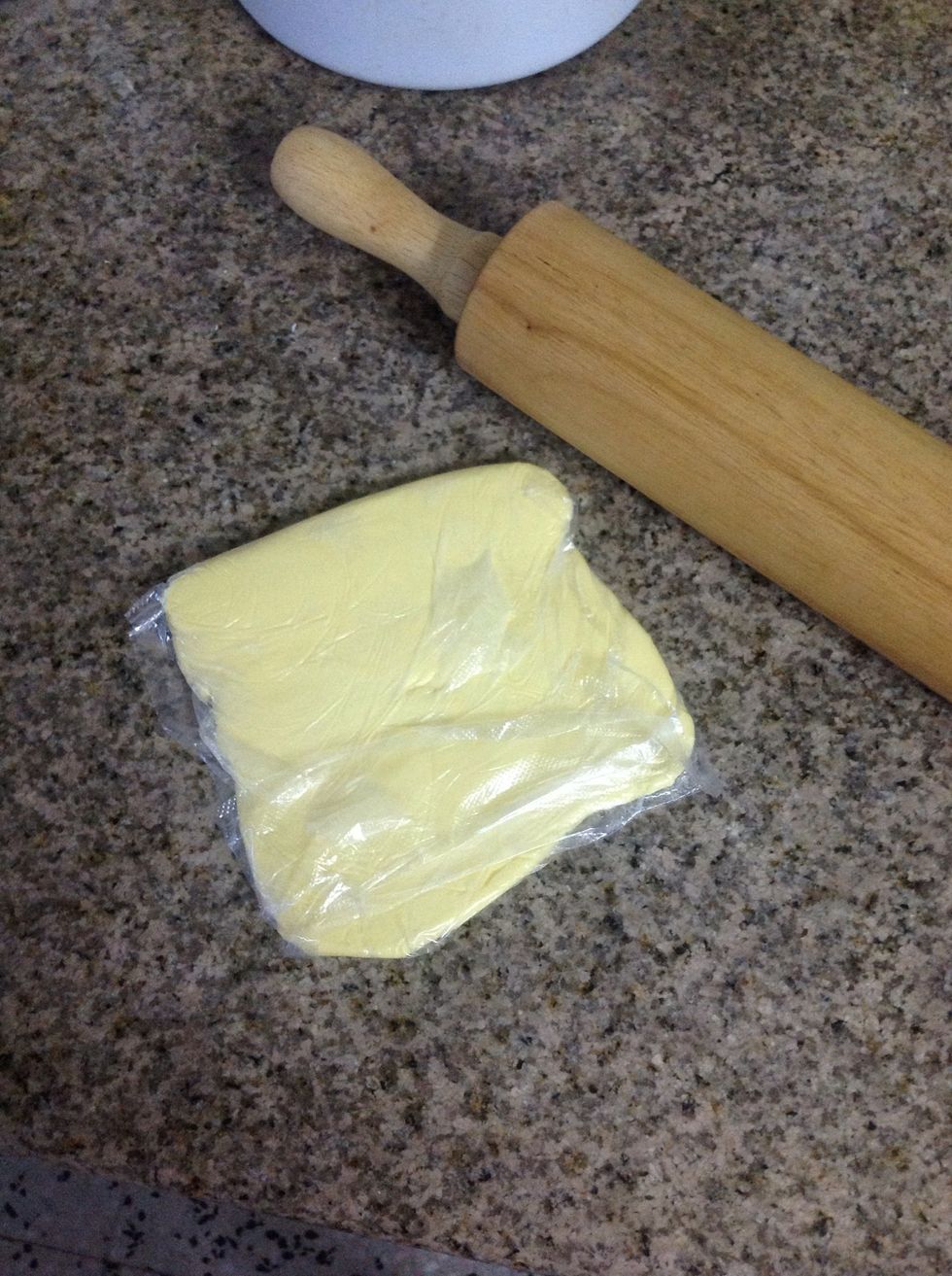 Don't fret about getting it to be a perfect shape, as long as it's evenly spread in thickness, then you're good to go. TIP: The butter should be chilled, yet not too cold or it will break and crack.
When the dough is done, it will feel silky smooth. Pat it to a rectangular or oval shape about 3x6 inches (7x15 cm). Wrap up in plastic.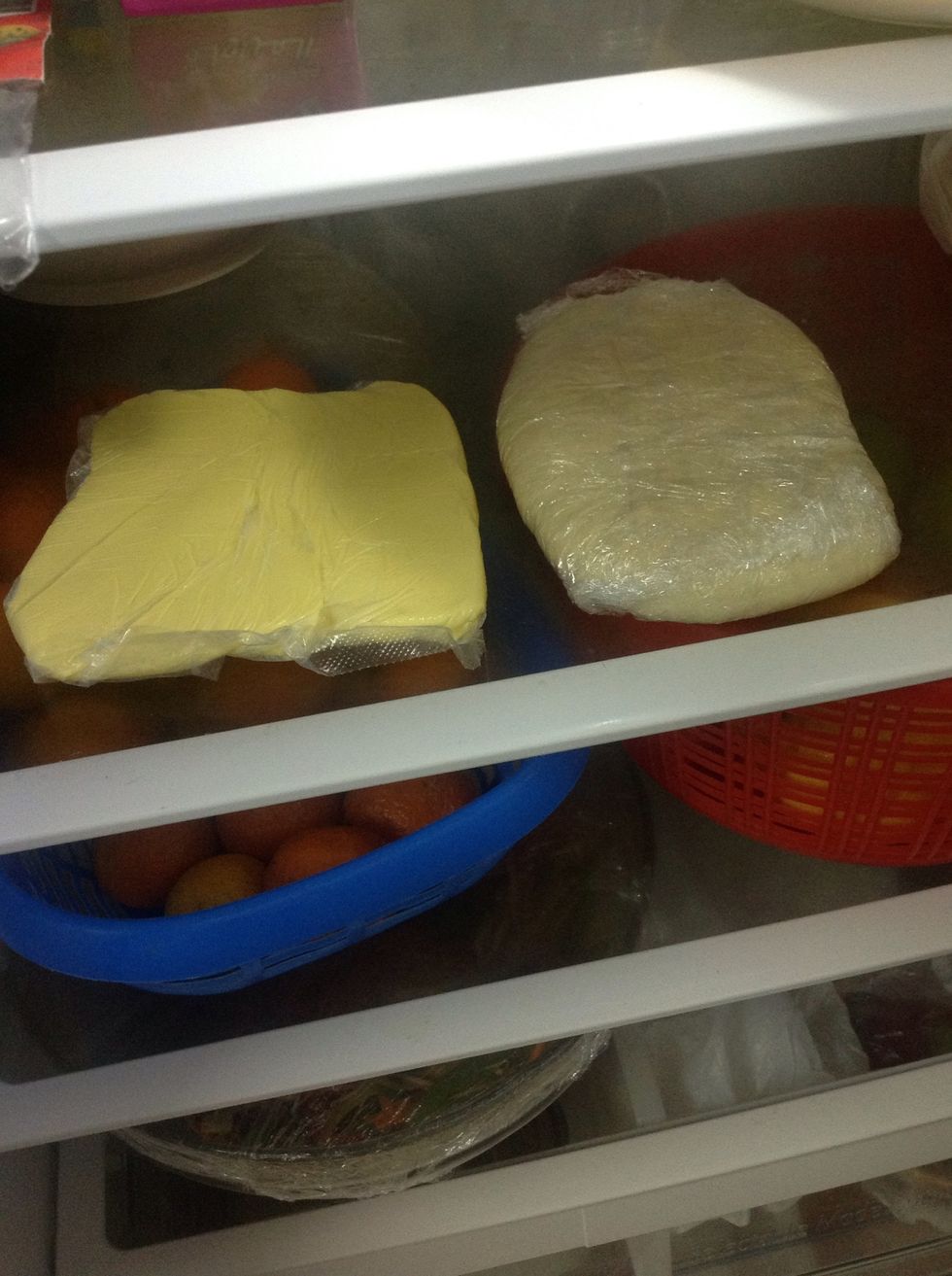 Chill both the butter block and the dough in the fridge for at least one hour, preferably 2 hours. This step is crucial, you will not be able to roll out the dough if you skip it.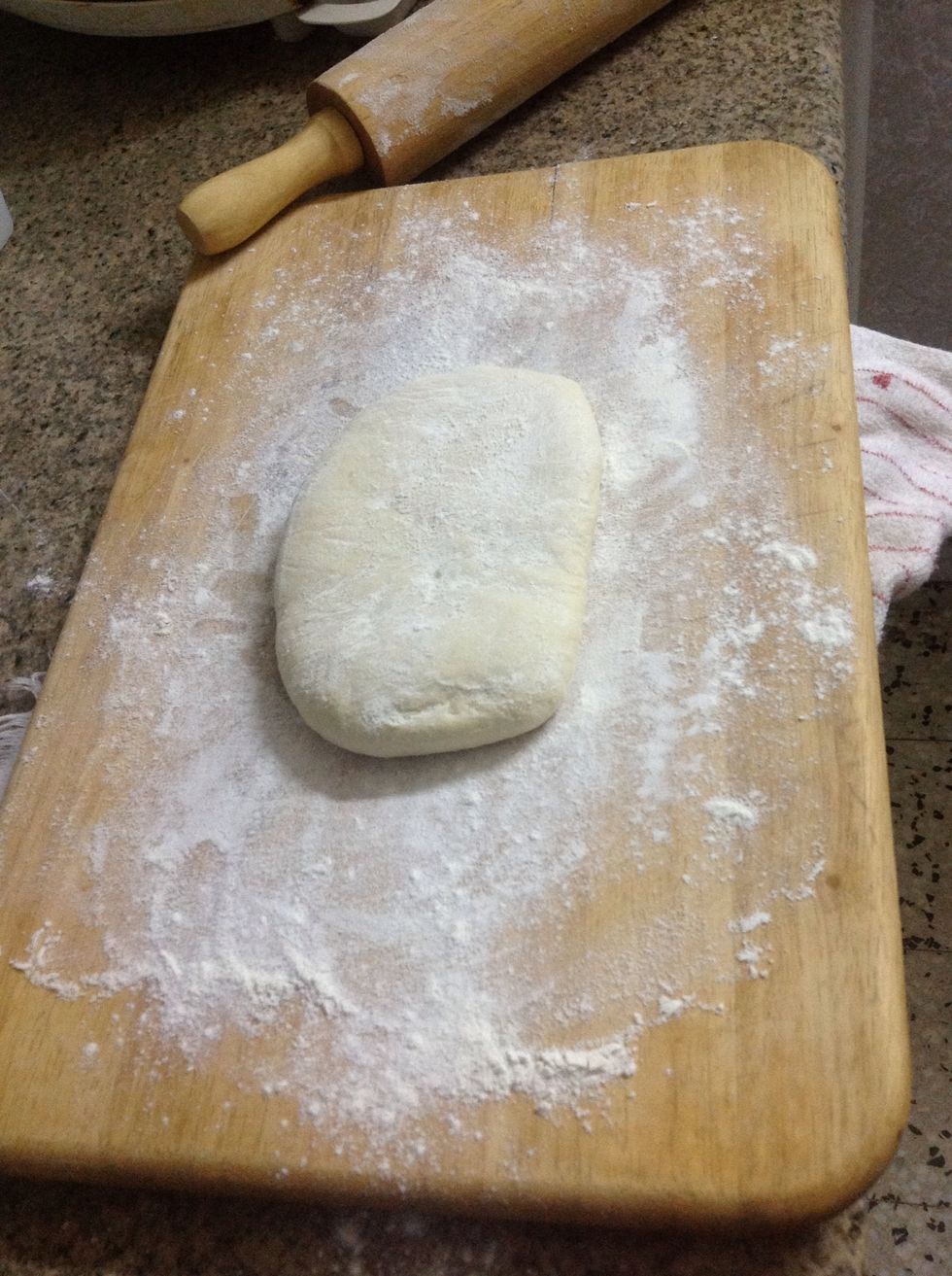 On a floured surface, roll out the dough into 8x12 inches (20x30 cm). It will roll out so easy now that the butter has chilled and the gluten has rested in the dough.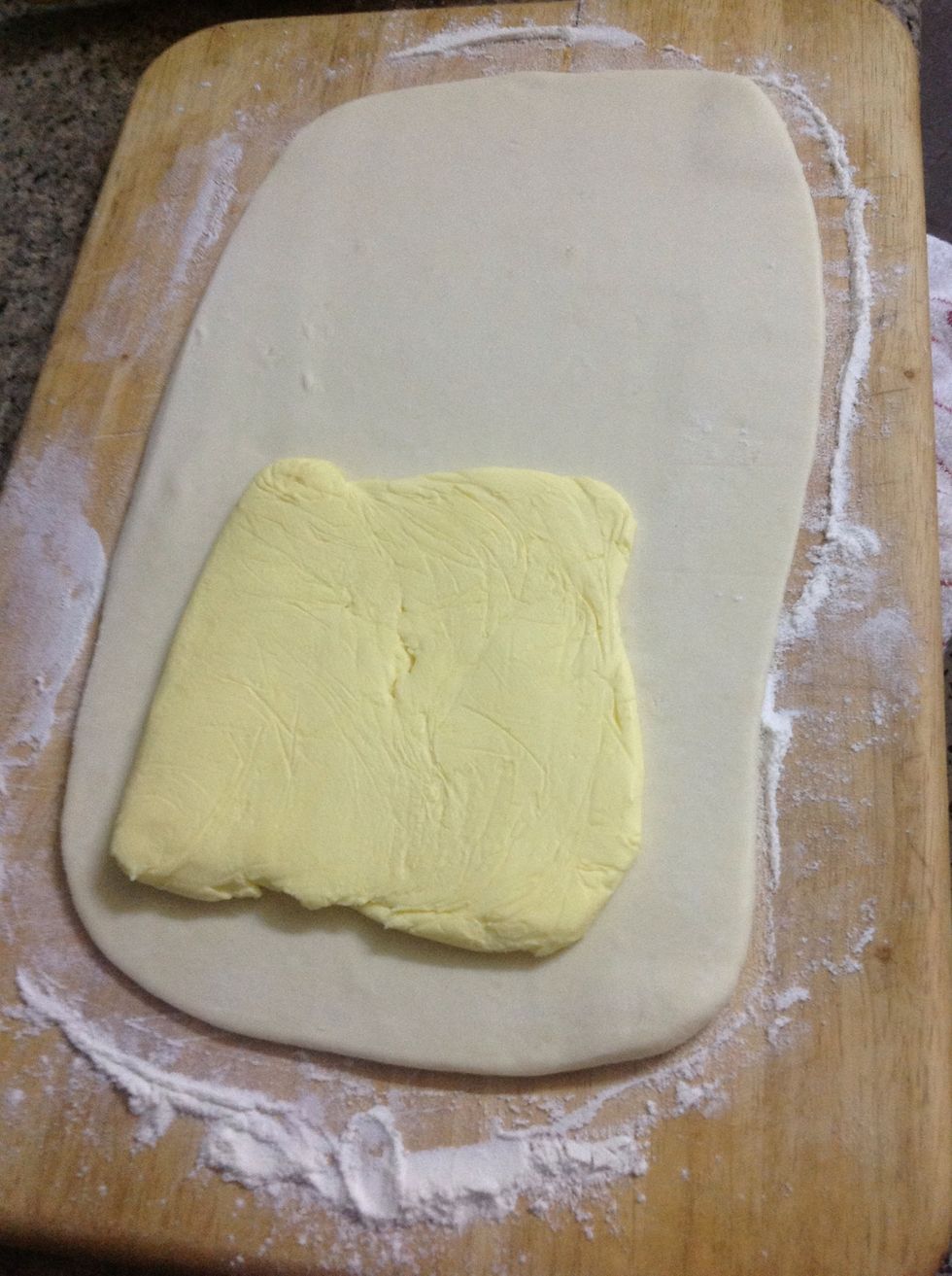 Remove the butter from the plastic and place it over the edge of the rolled dough. Leave a slight border around the edges.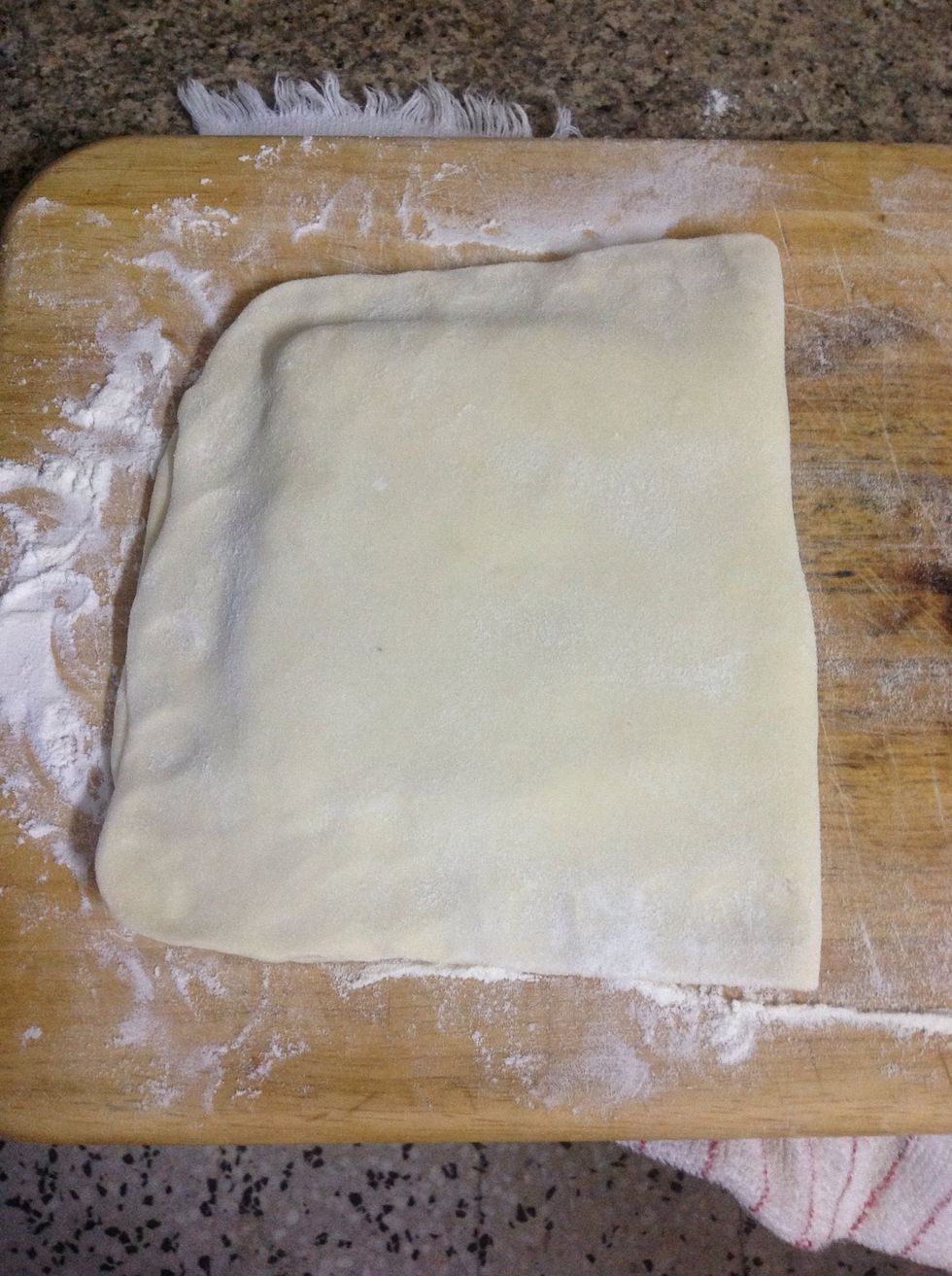 Fold over the dough, seal the edges by slightly pressing down on them using your thumb.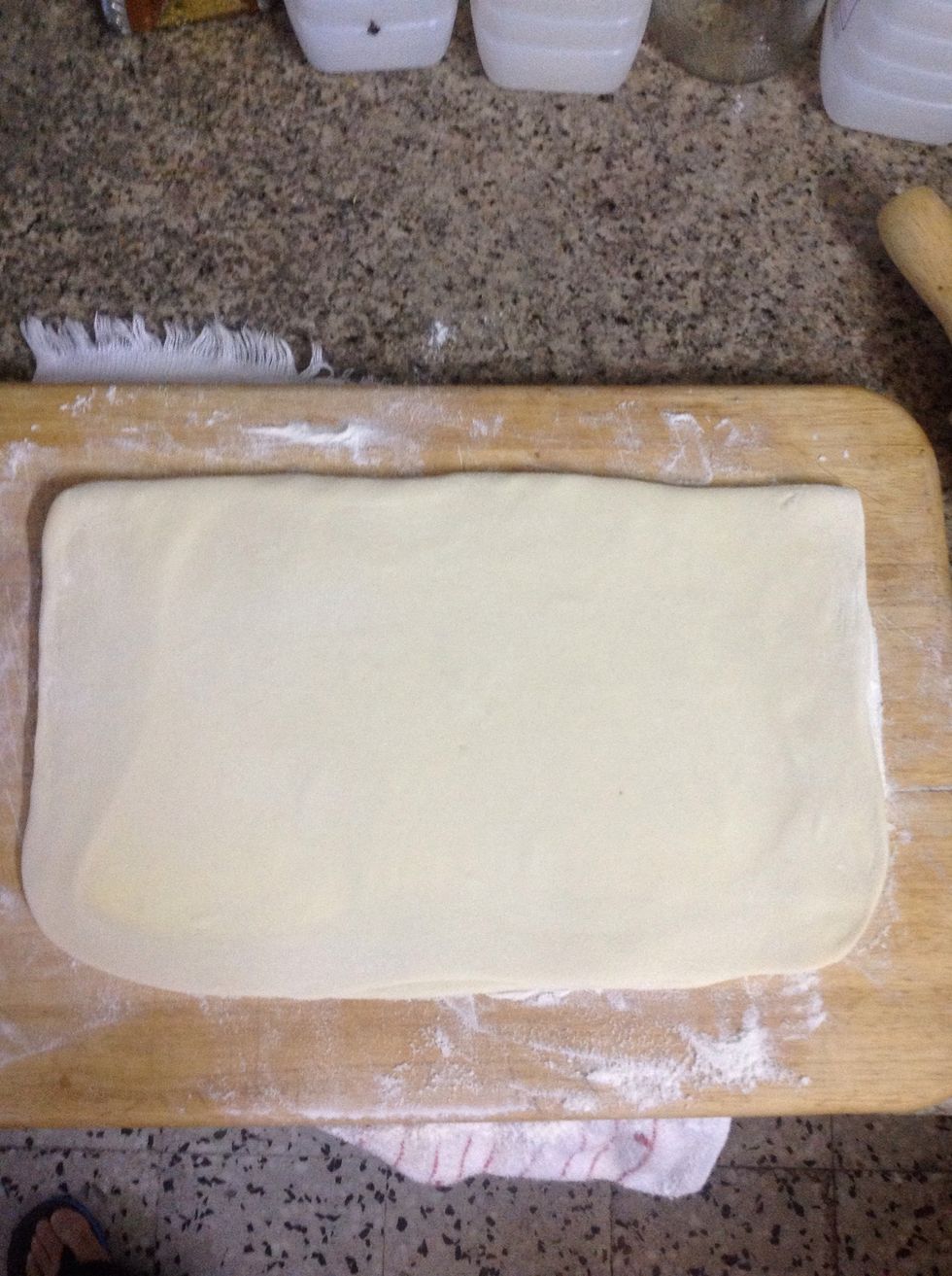 Now roll this out one more time into an 8x12 in (20x30 cm) rectangle.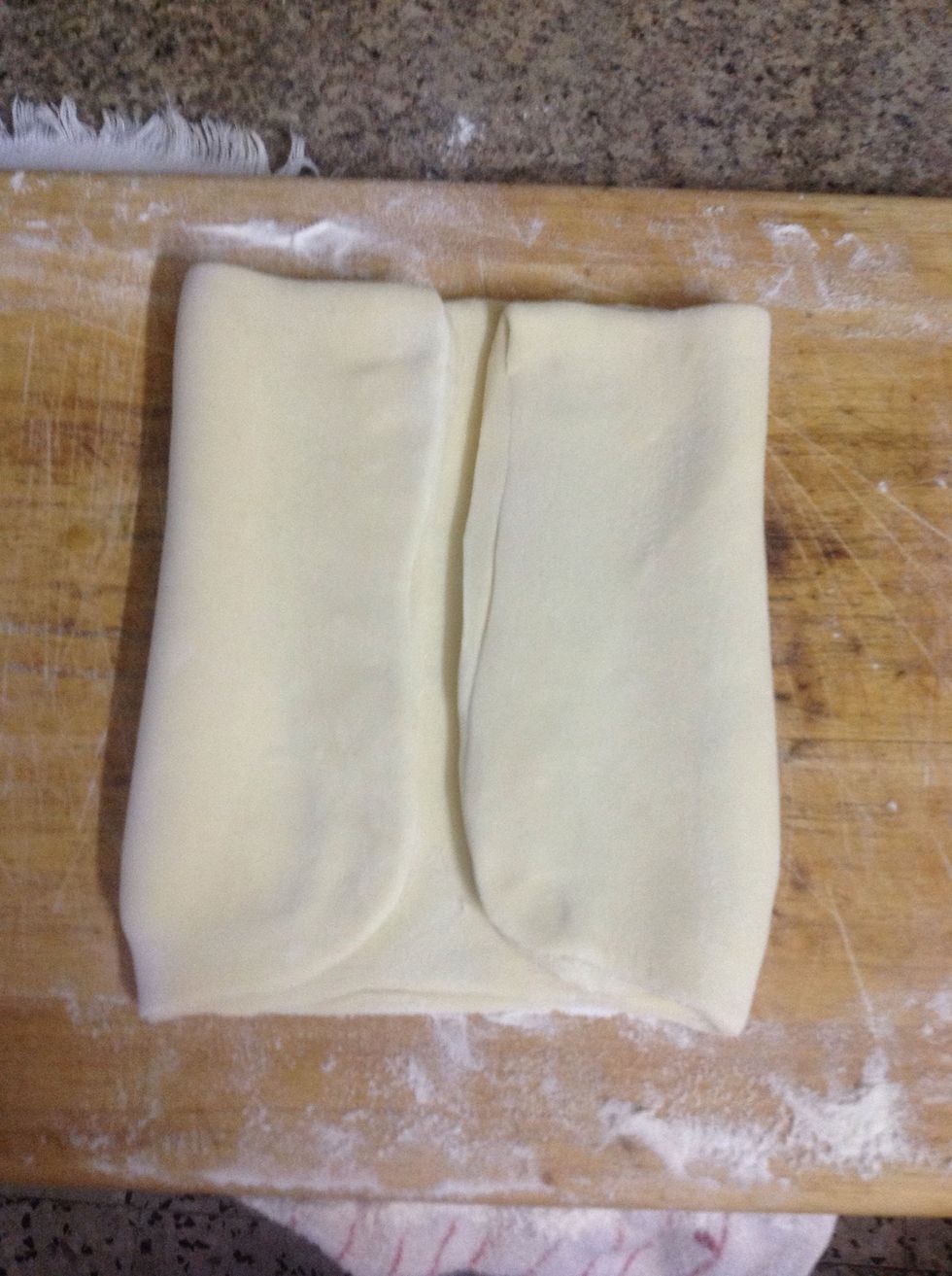 Fold both edges (approx a third on each side), making sure you leave a simple gap in the centre.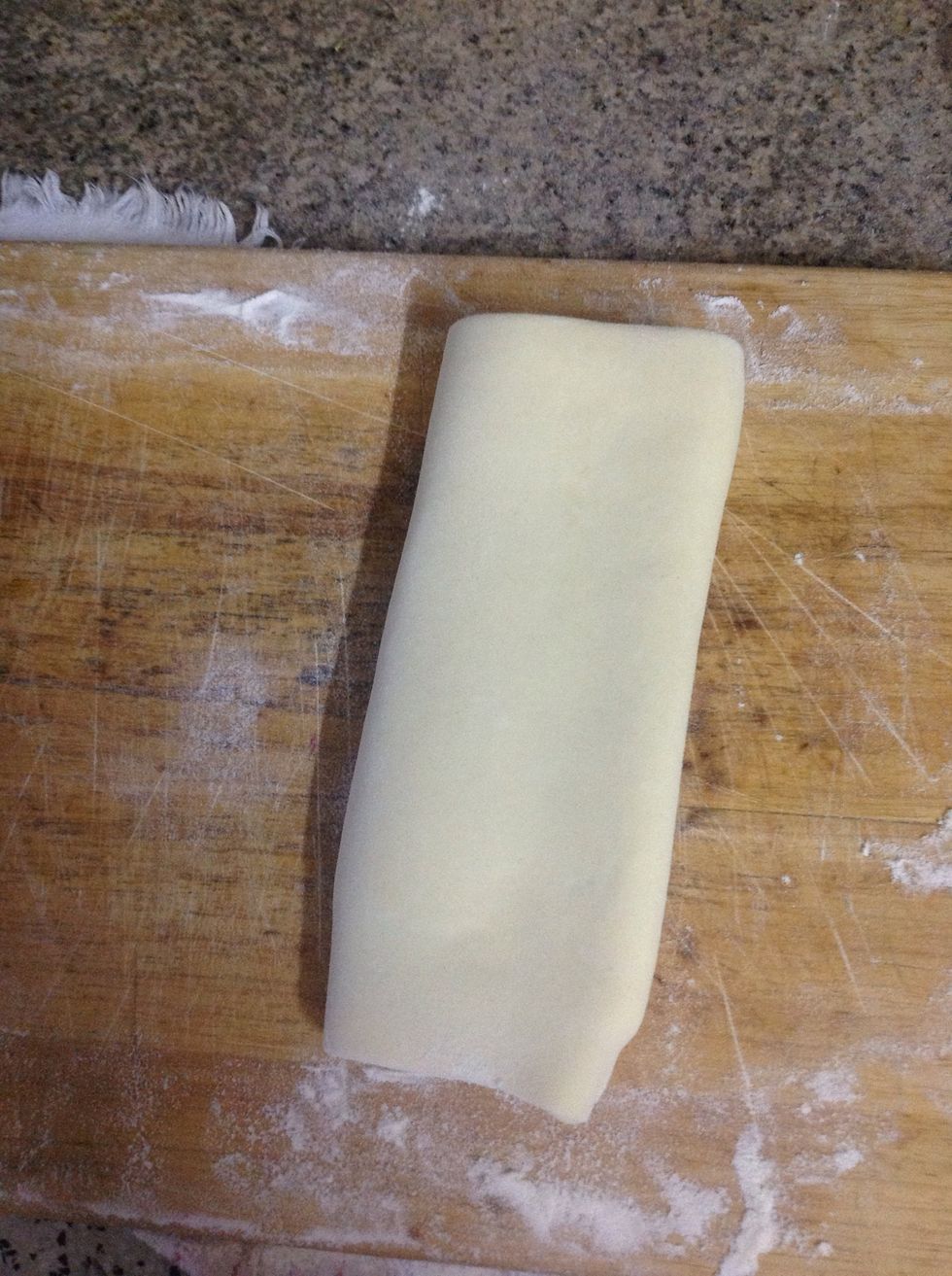 Now fold it over like a book, this is called a "double fold".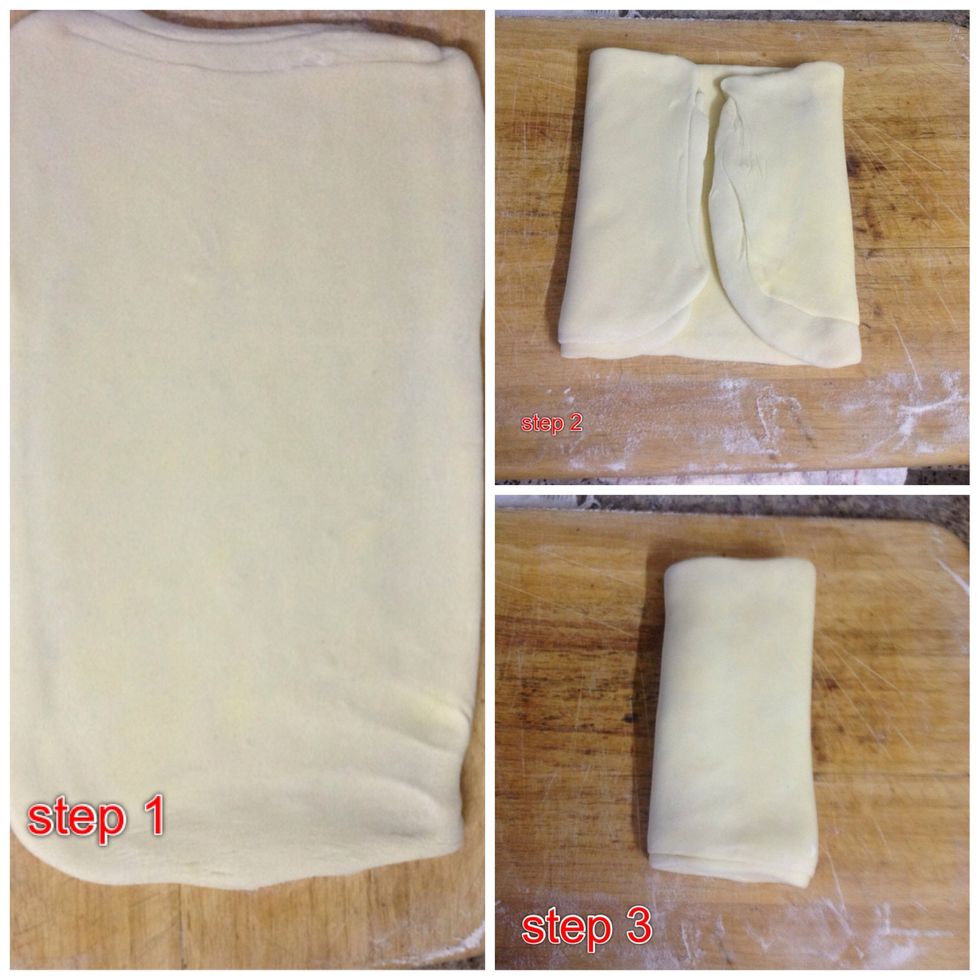 Repeat the double fold one more time. You will now complete one cycle, which consists of two double folds.
If you notice that the pastry is resisting the rolling process during the second double fold of every cycle, then refrigerate it for 15 minutes and roll it again. It would roll easier once it rests.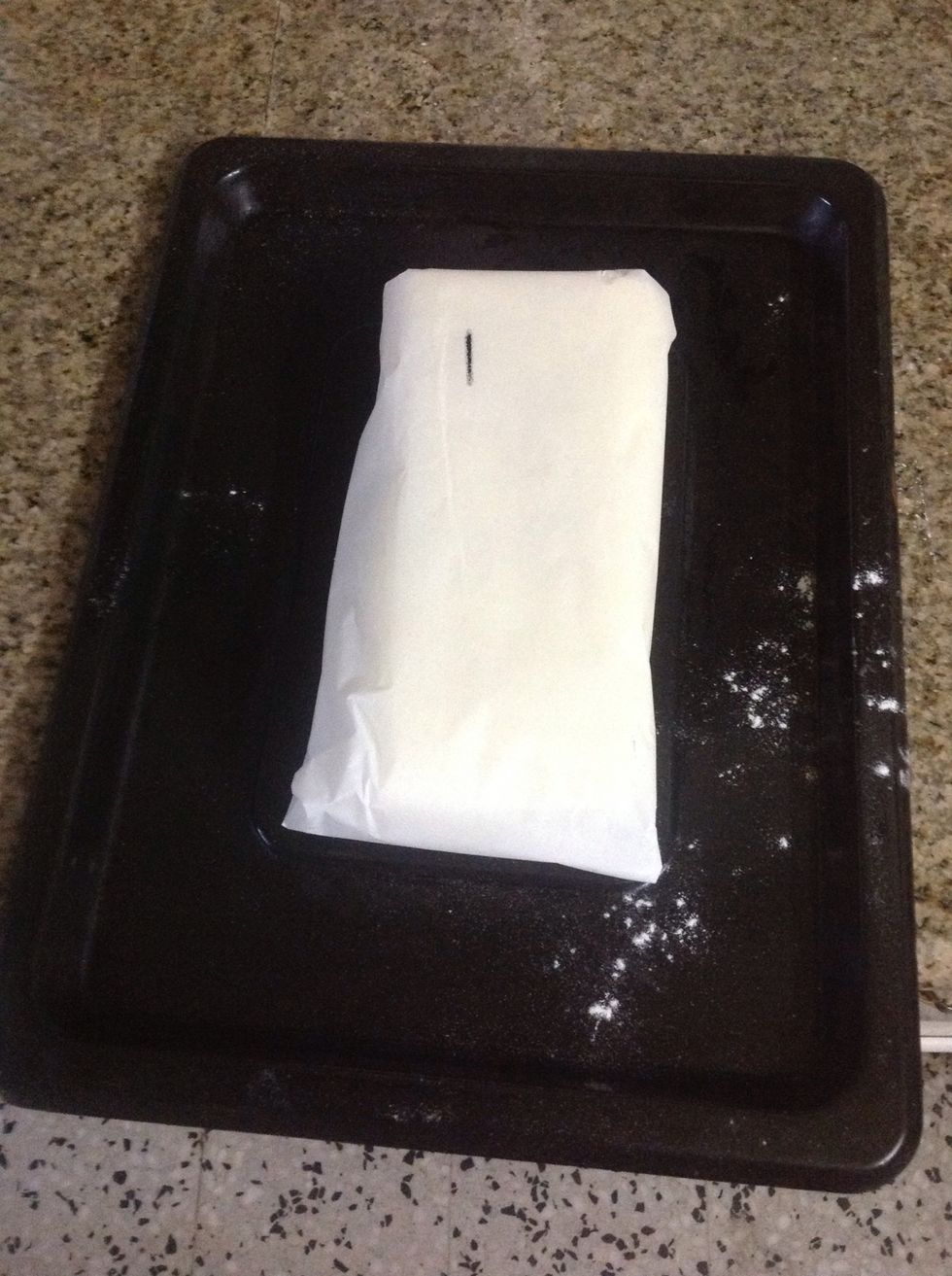 Once you finish the first cycle, wrap the pastry in parchment paper and mark it down with a tally to remind you that you have completed a single cycle (2 double folds) and then refrigerate for 1 hour.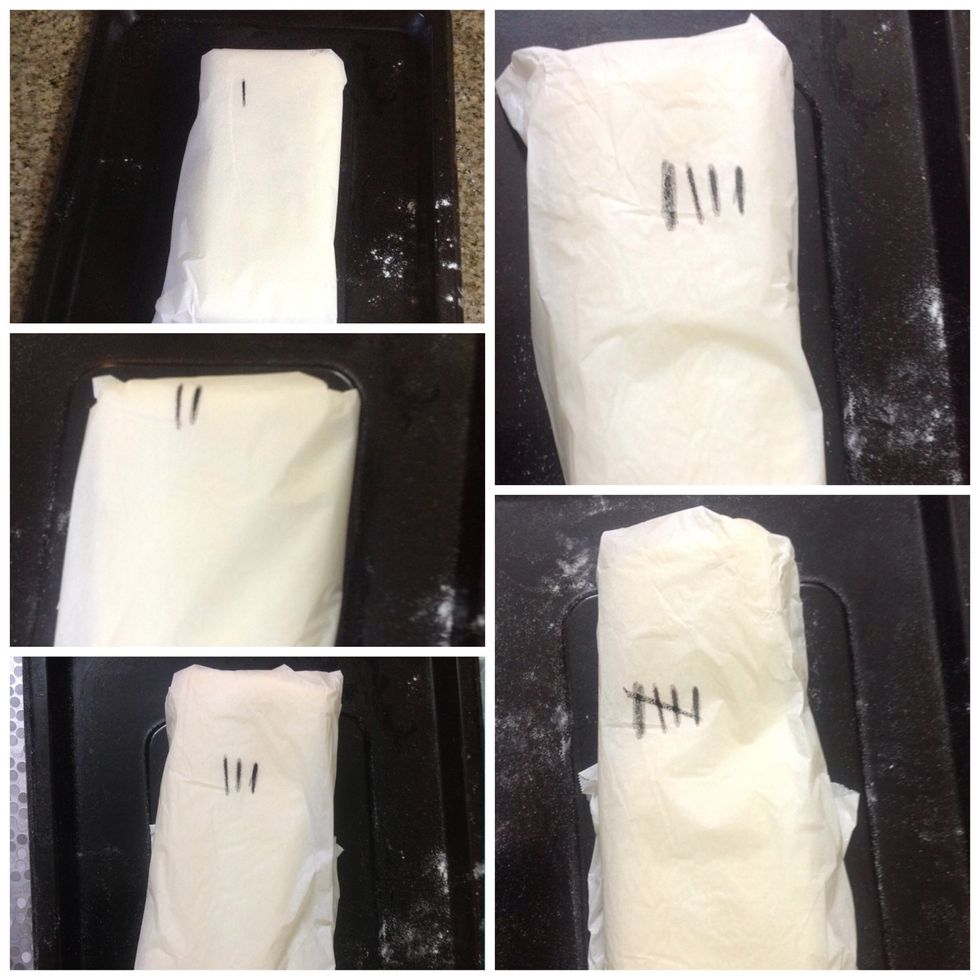 Repeat the cycle 5 more times for a total of 6 cycles with one hour of chilling period between cycles. In the midst of my excitement I forgot to take a pic of the 6th cycle tally mark.
Now that you have completed your 6 cycles, allow the pastry to chill for at least 3 hours in the fridge before you can start rolling it out and bake with it.
After a seriously long day, your pastry is now ready to be used! Use it as you would with shop bought puff pastry or stay tuned for me to upload my creations with my pastry!
250.0g All purpose flour (approx 1/2 lb)
175.0g Cold unsalted butter, divided (6 oz)
2.0Tbsp White sugar (30 grams or 1 oz)
1/2tsp Kosher salt (6 grams or 1/4 oz)
1/2c Cold water (120 ml or 4 fl oz)
Big Guy Big Flavors
I enjoy the simpler things in life, jazz, food and cooking! Follow me for delicious recipes and guides