Make Puerto Rican Garlic Chicken Stuffed Mofongo
11054
Season diced chicken with Adobo seasoning.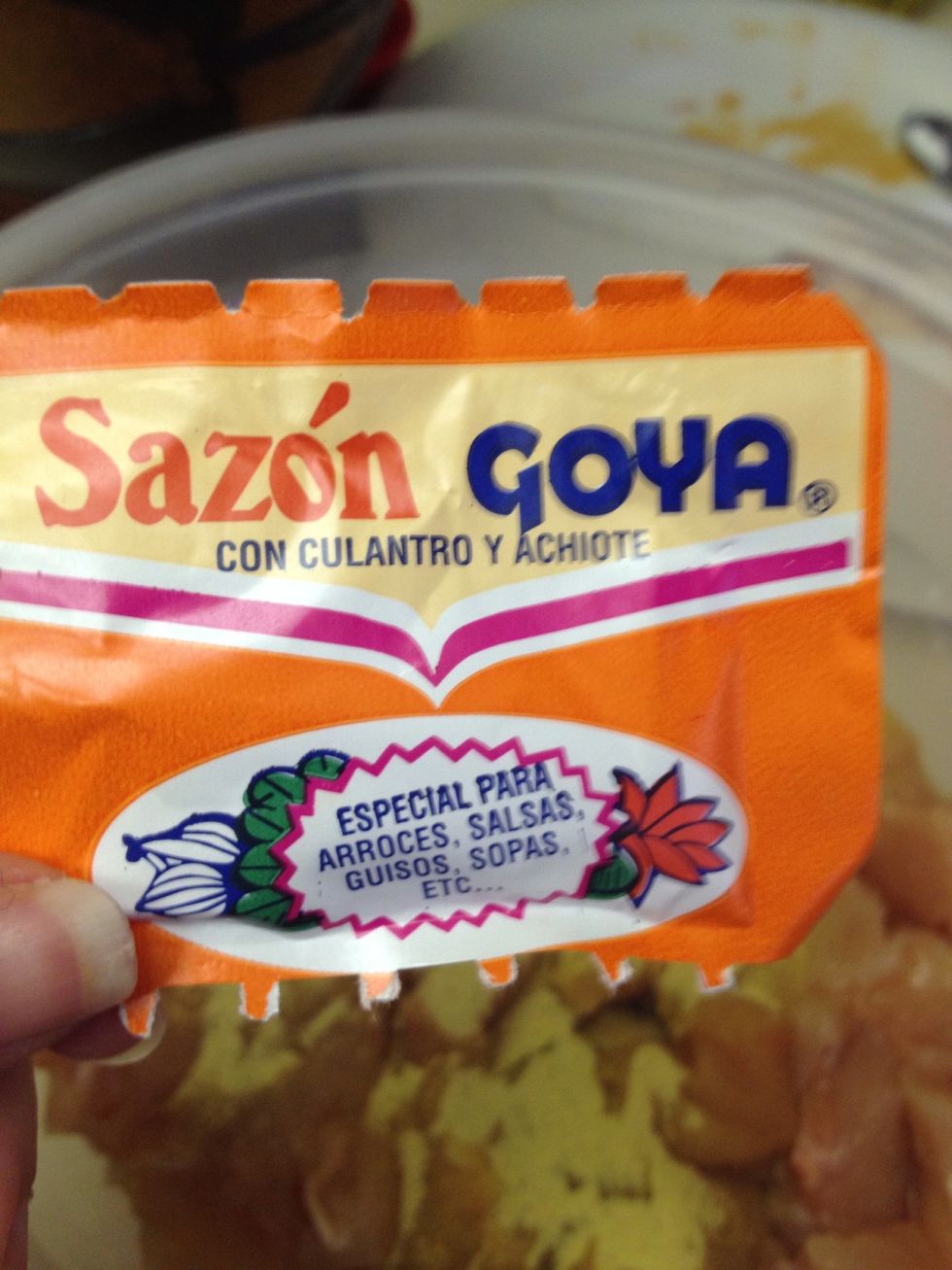 Add a packet of Sazón seasoning.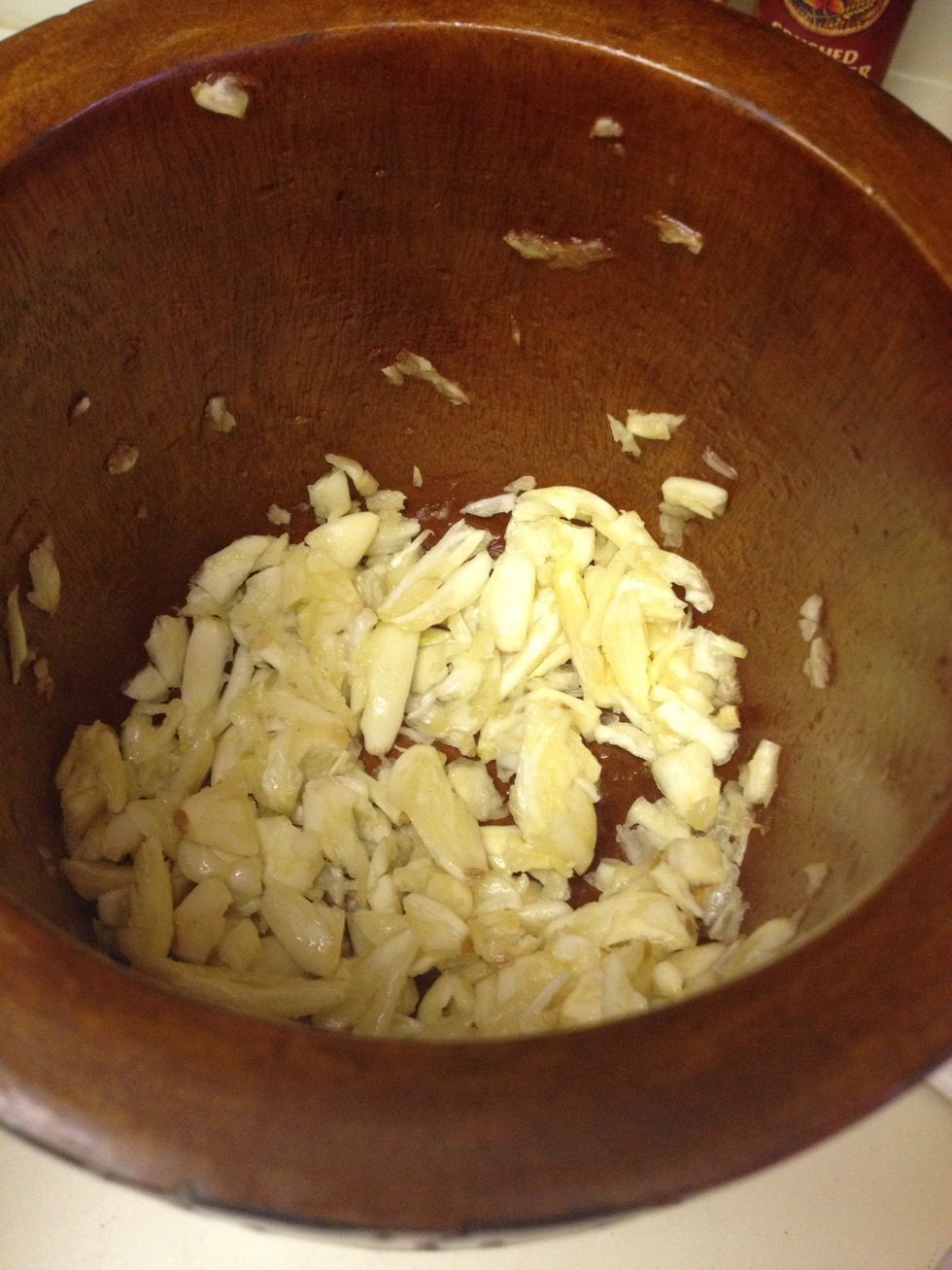 Crush about 10 cloves of garlic.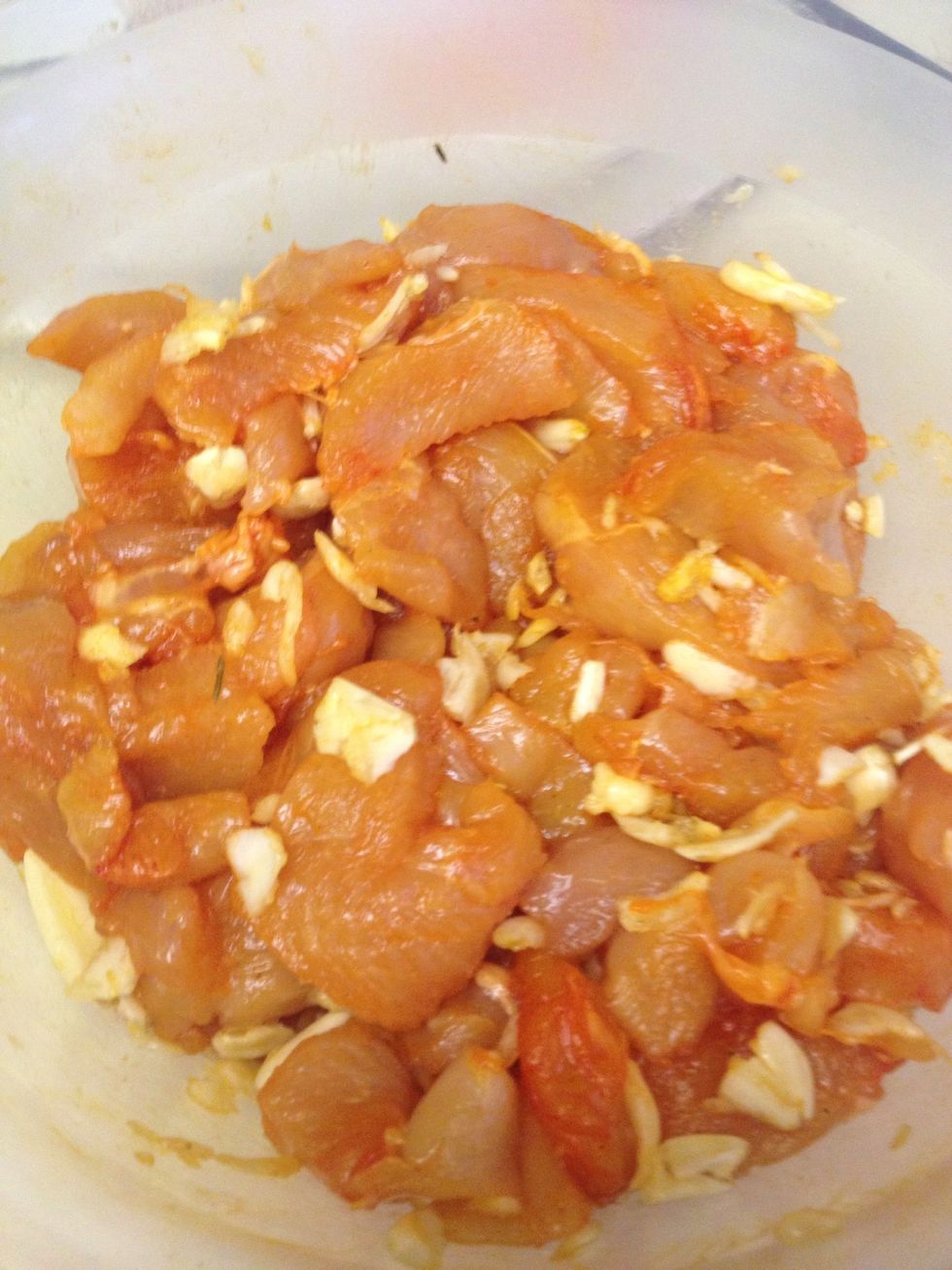 Mix until chicken is thoroughly coated. It will have a beautiful orange tint.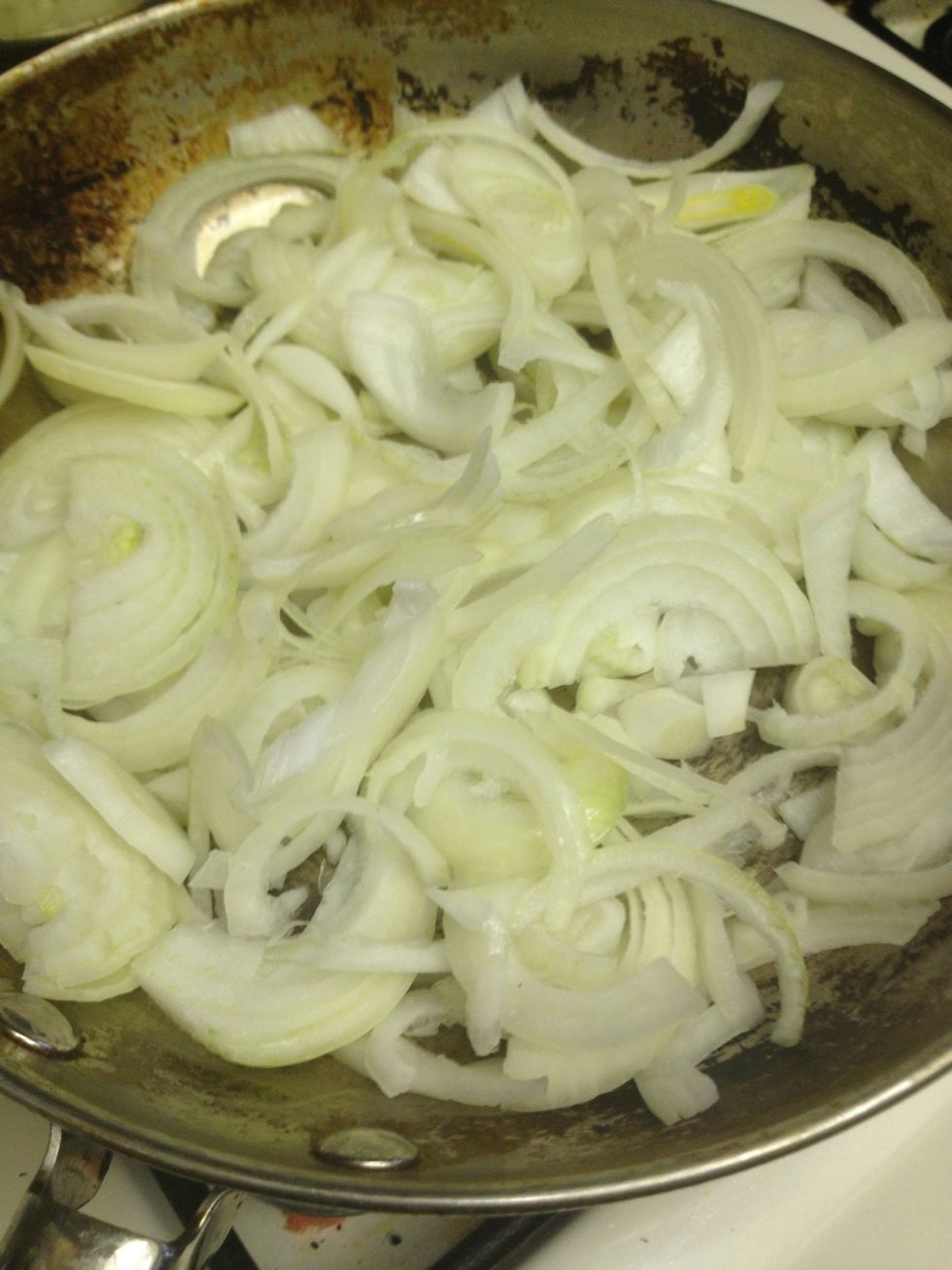 Thinly slice 2 onions. Add to frying pan coated in about 1 tablespoon olive oil and begin sautéing.
Cut your plaintains into 1 1/2 to 2 inch thick chunks.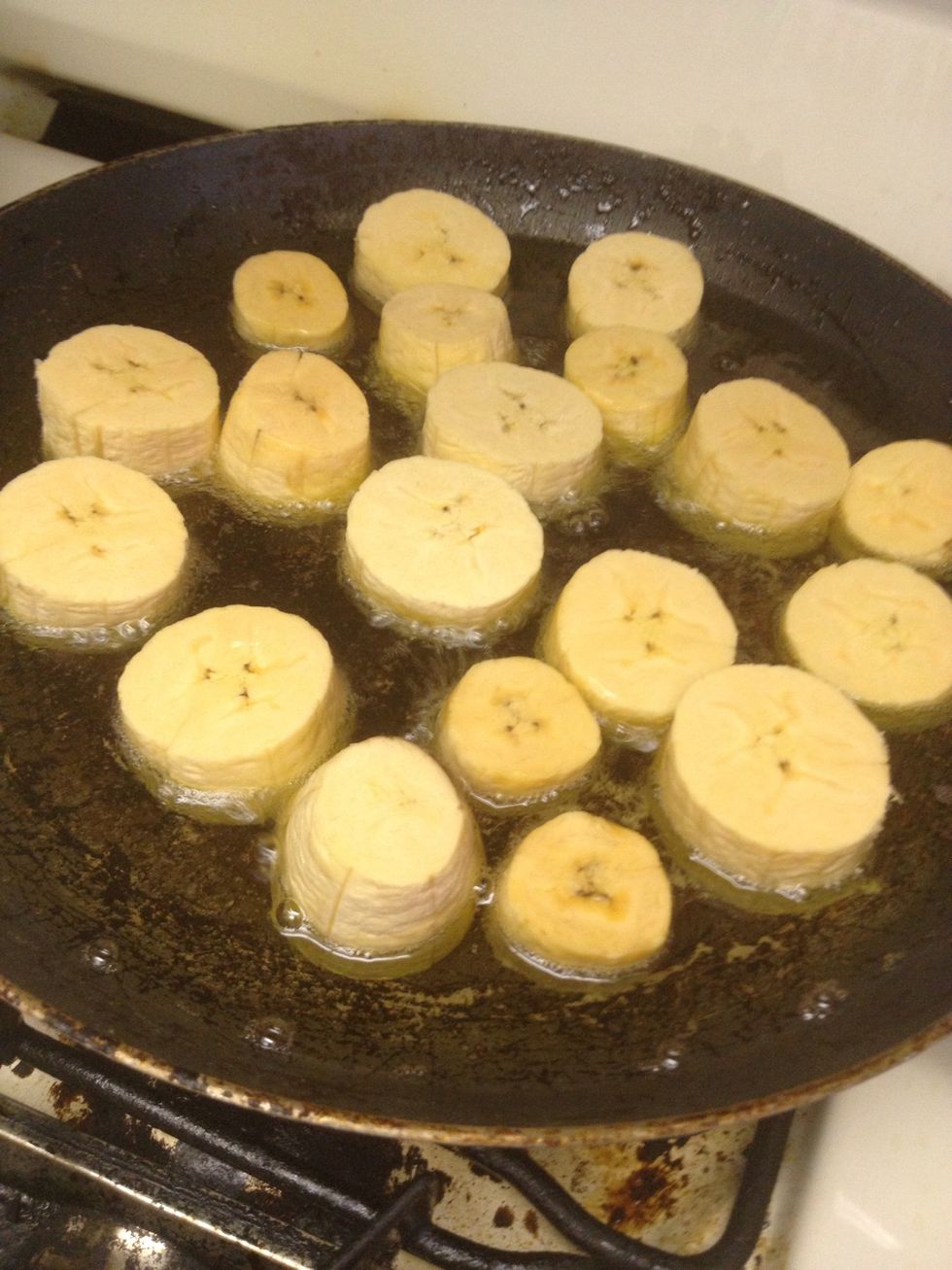 Place in frying pan with oil.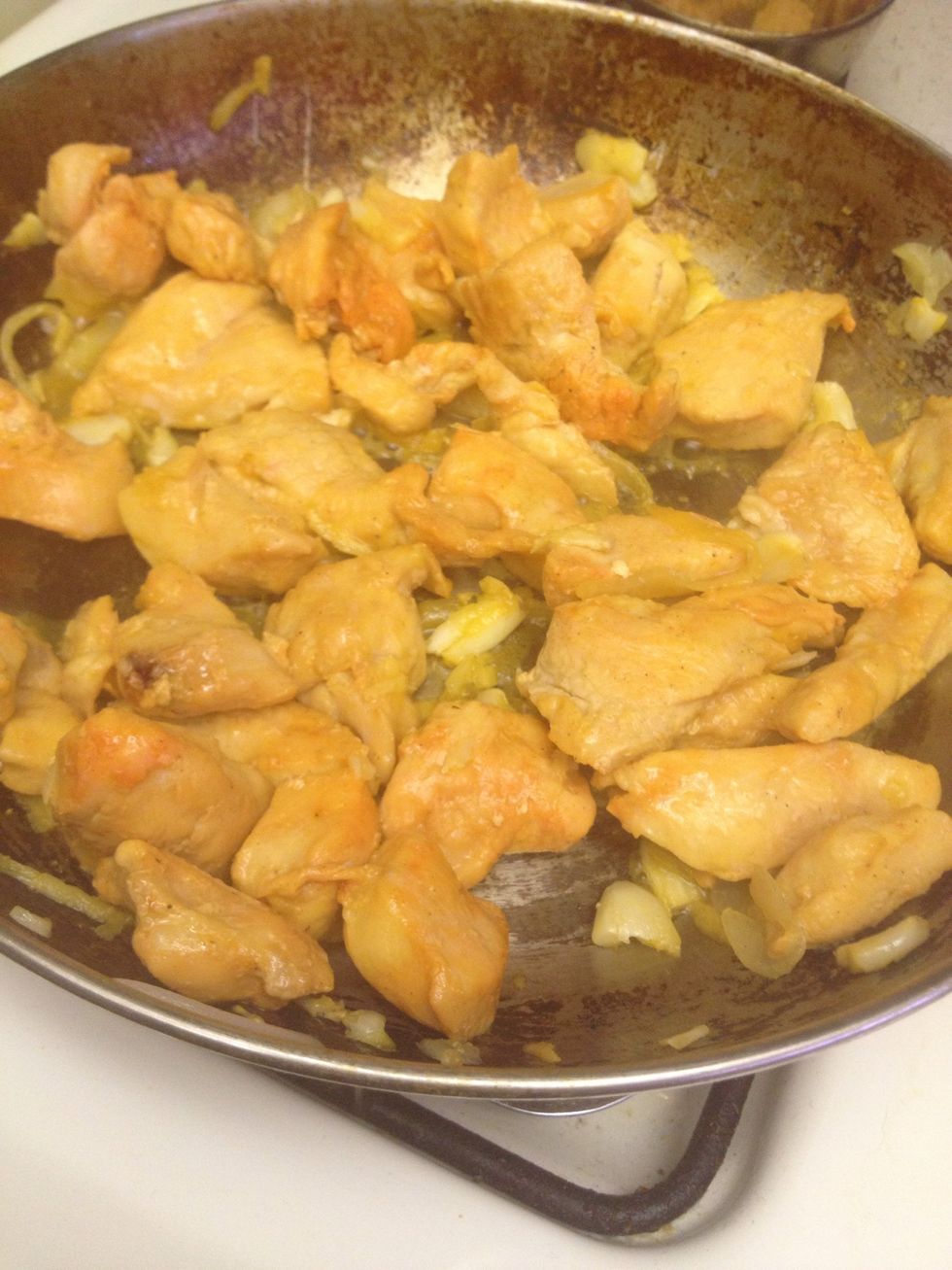 Set onions aside and sauté chicken in same pan.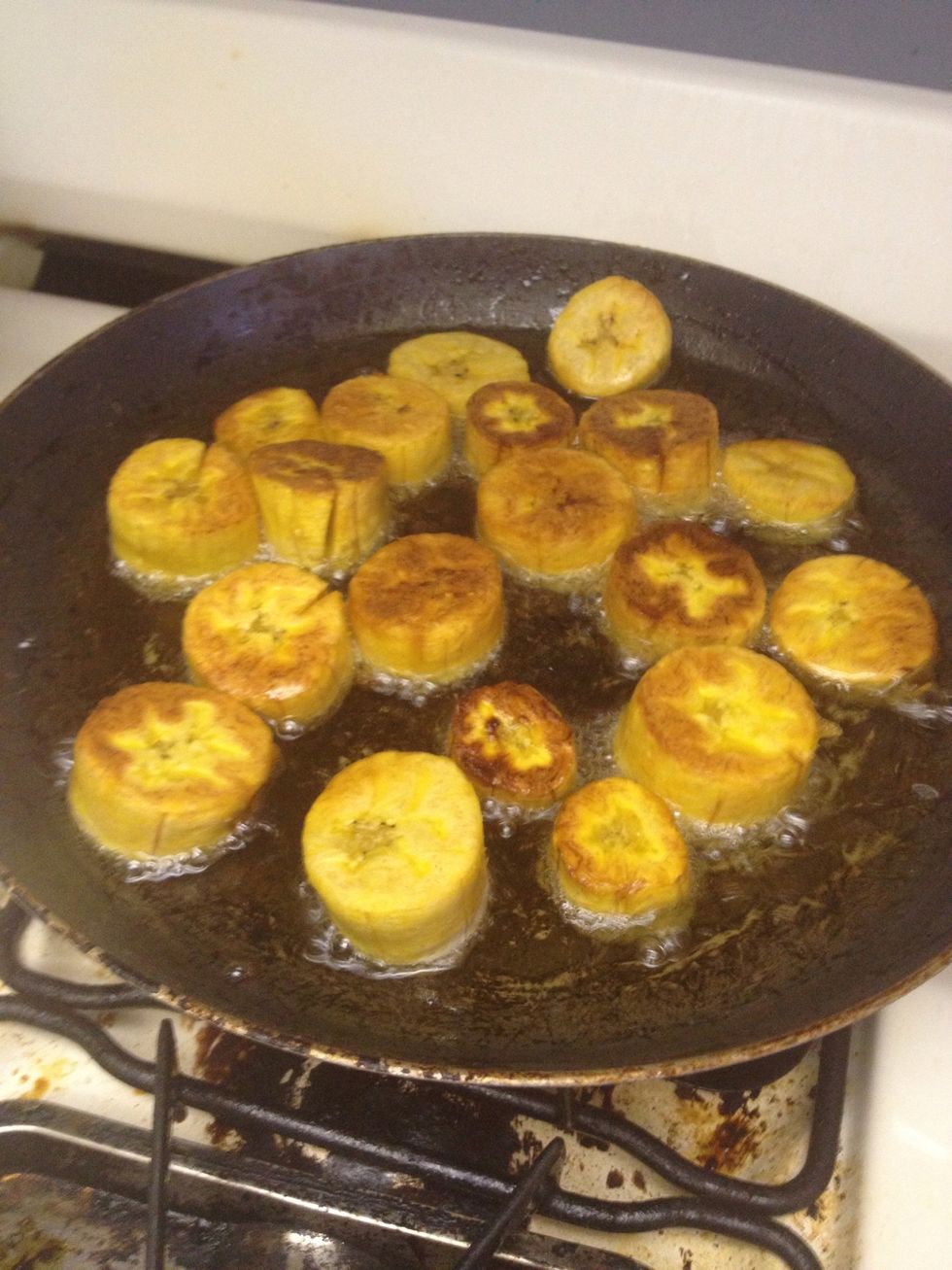 When plantains are golden brown, turn to brown the other side.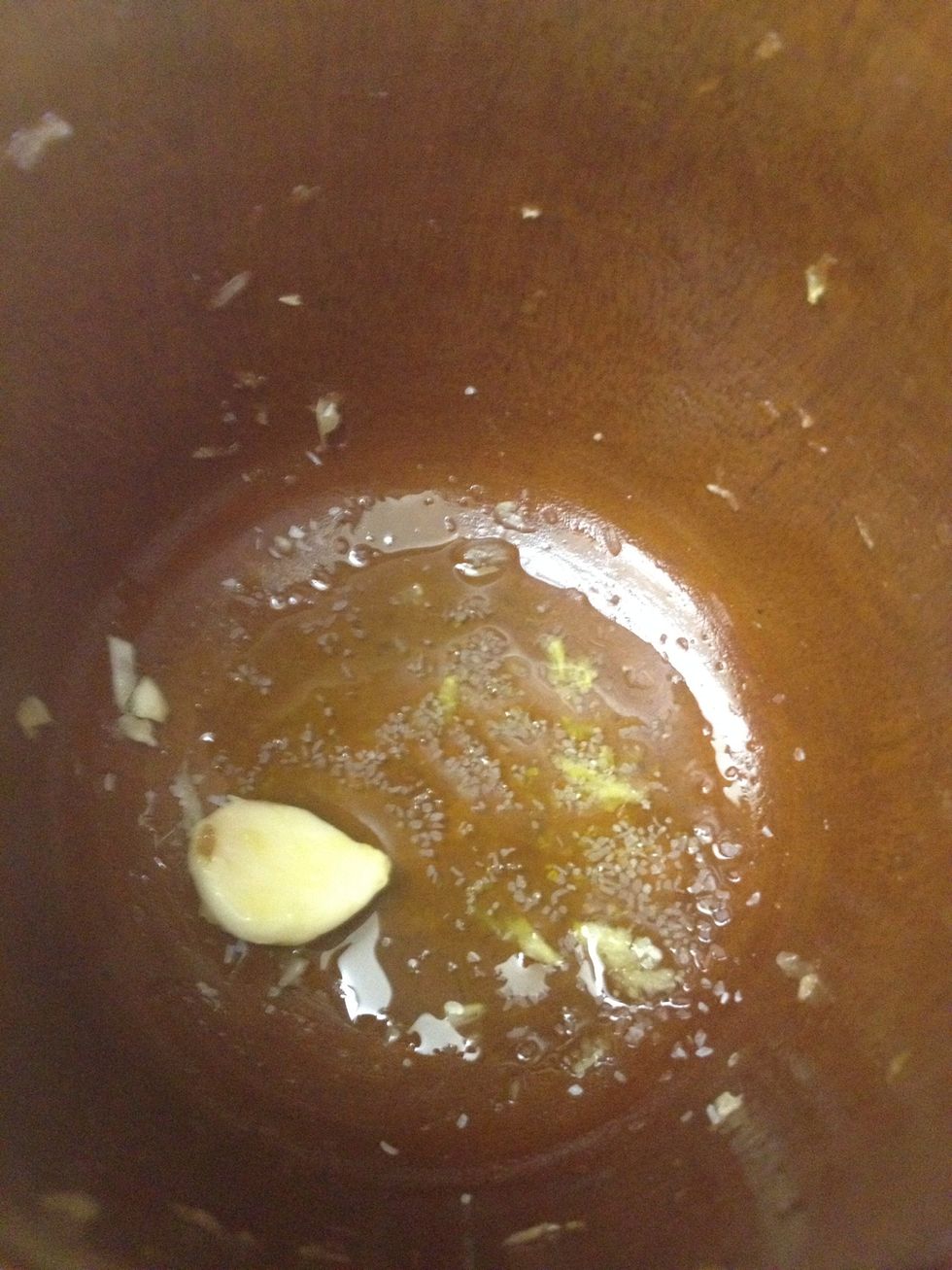 In a mortar and pestle, add olive oil, garlic cloves and a few pinches of salt. (Clearly this recipe needs to be adjusted if you don't care for garlic.)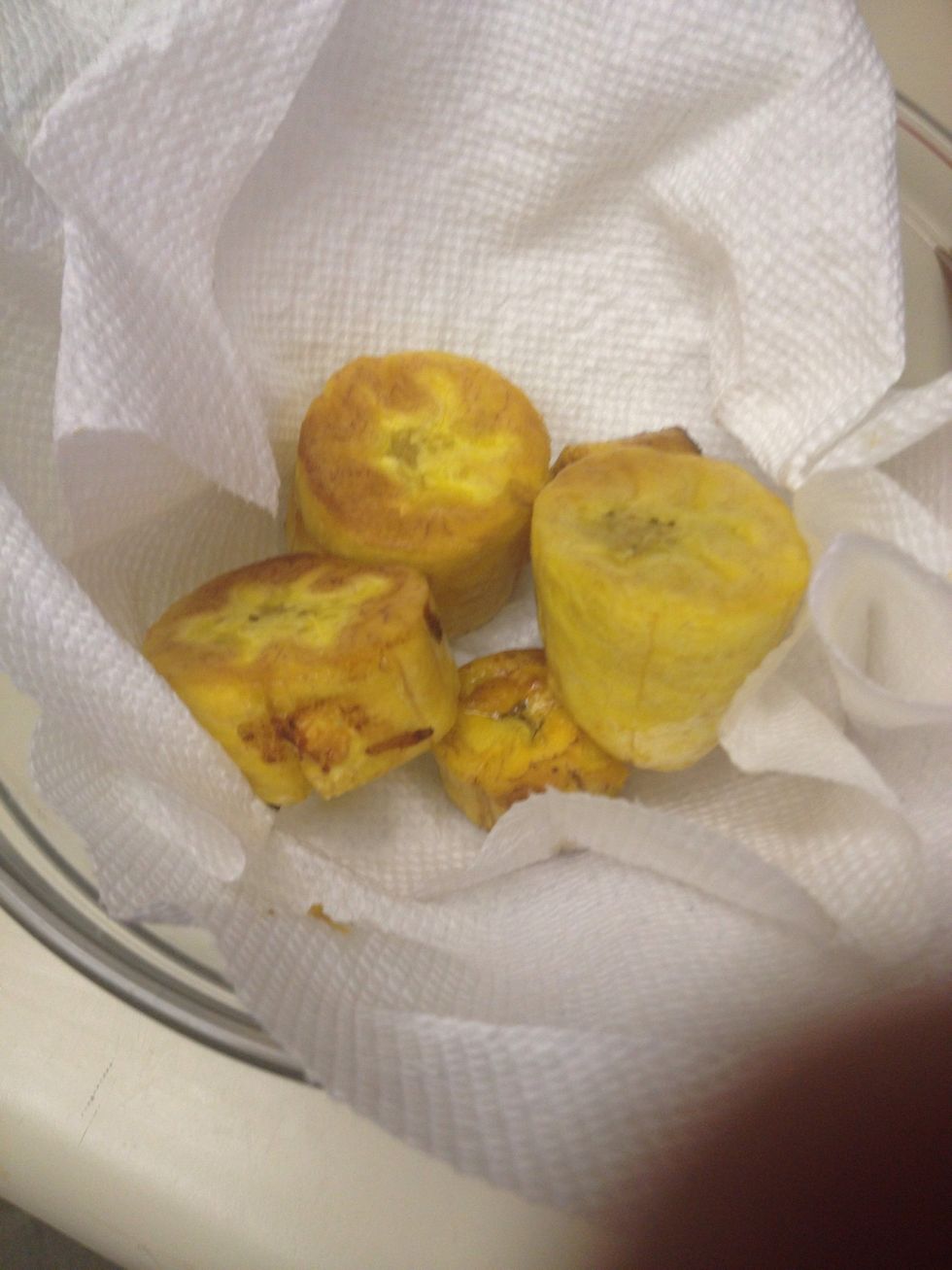 Set finished plantain pieces in a paper towel lined bowl to drain.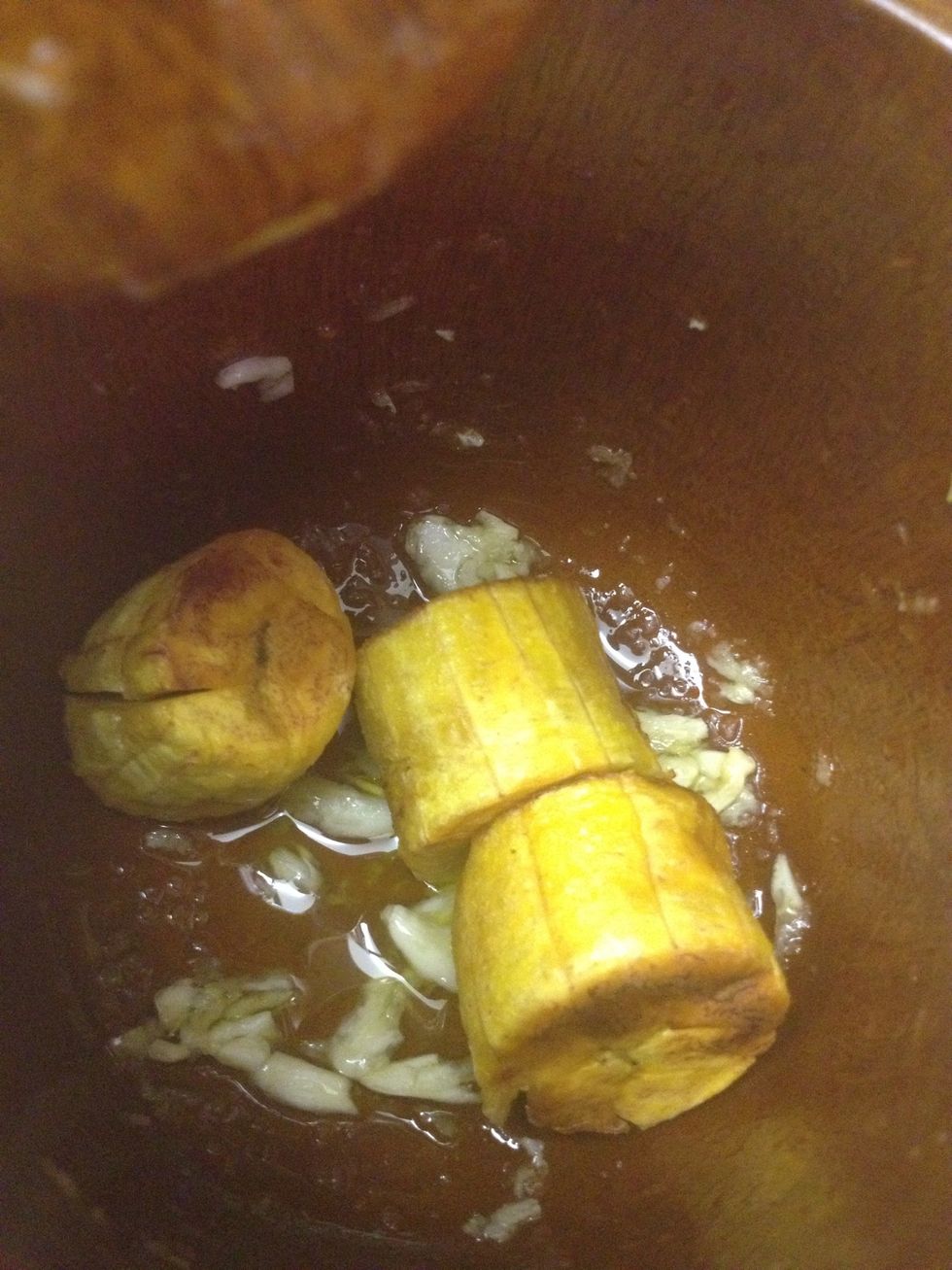 Place a few pieces at a time into mortar.
Add 1 crushed chicharron.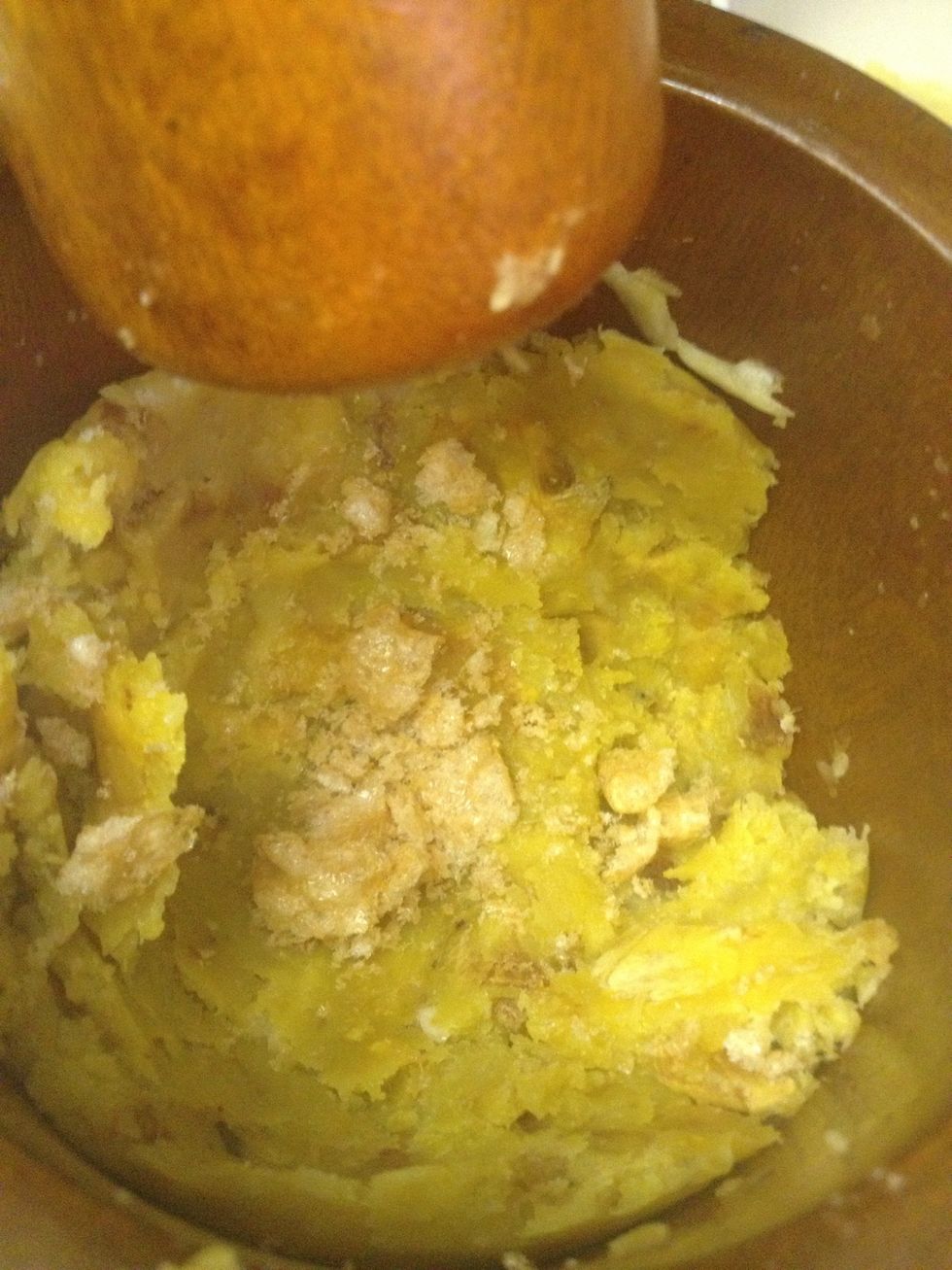 Begin smashing. Mixing all ingredients together. It should be a chunky mashed potato consistency.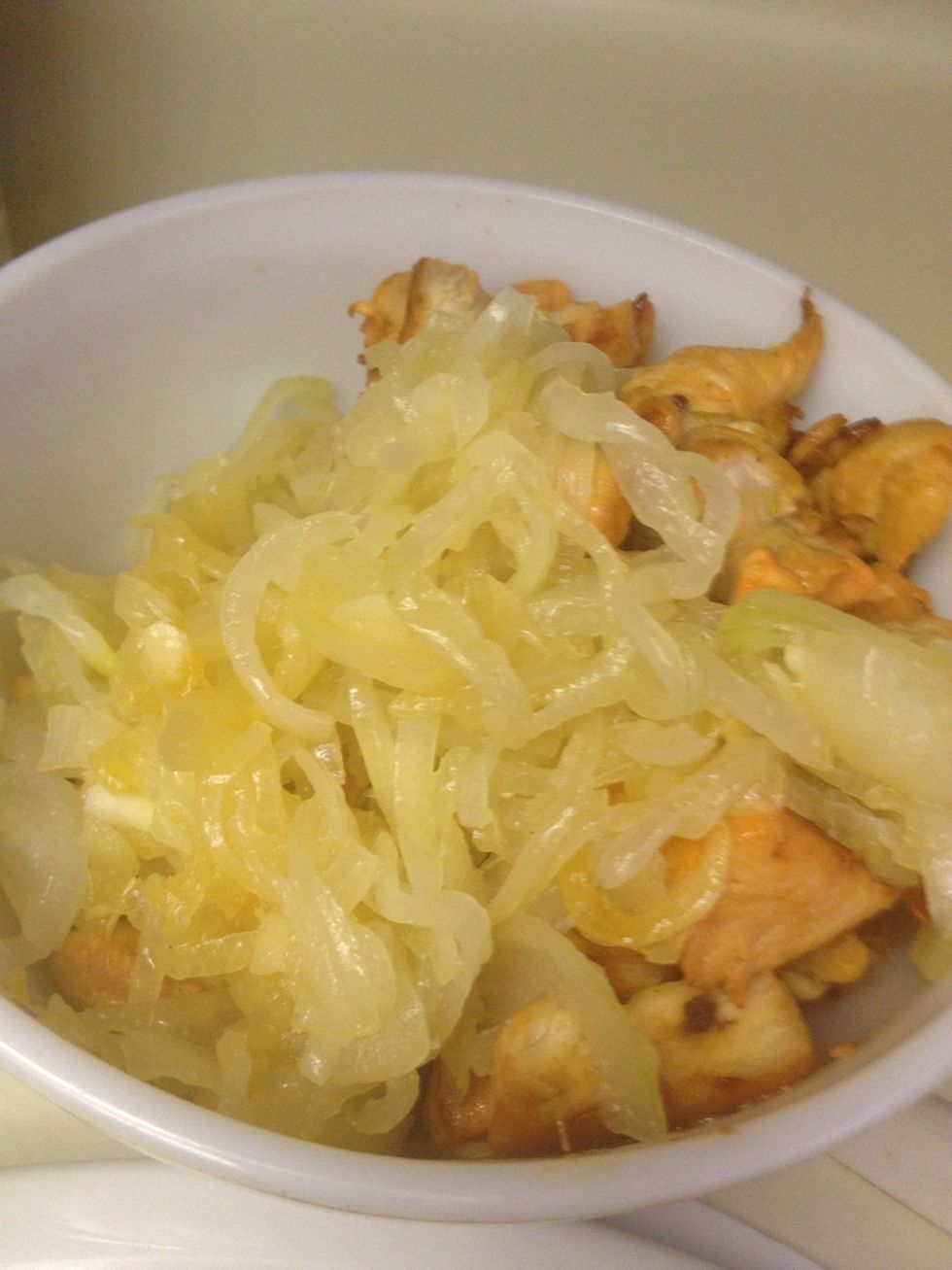 Toss chicken & onions.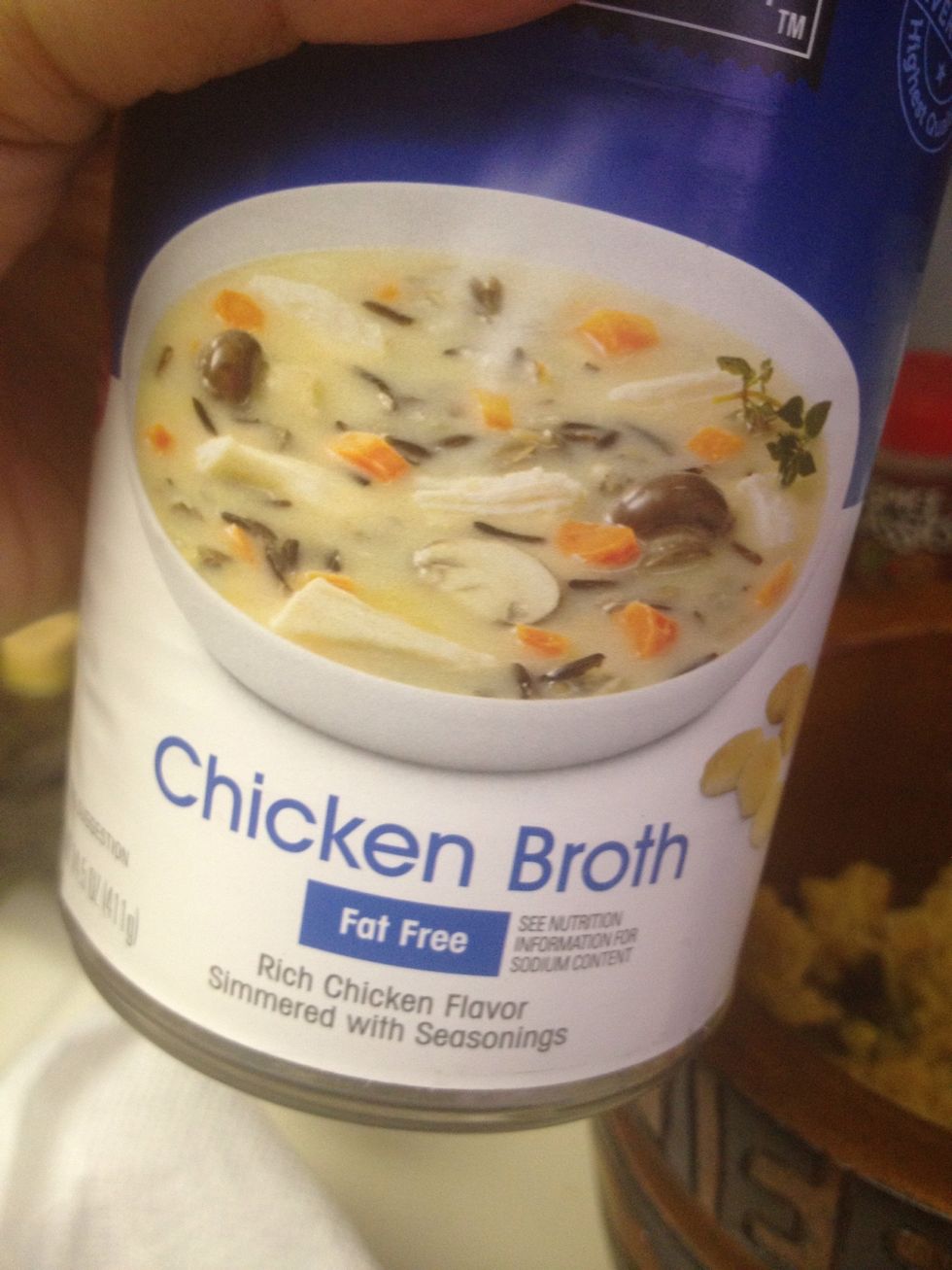 Add a couple of tablespoons of chicken broth to your plantain mixture.
Coat a small bowl with nonstick cooking spray.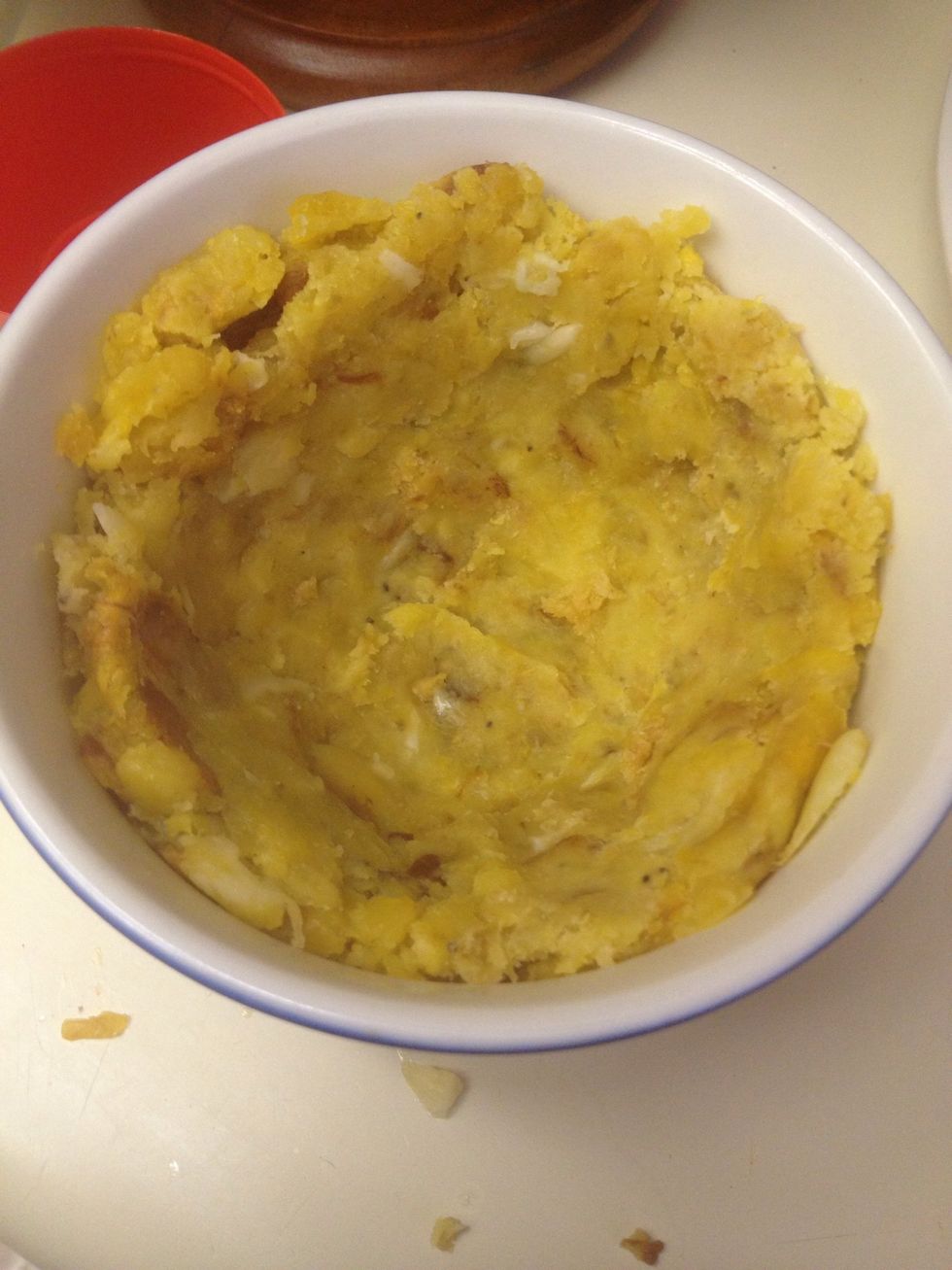 Press mixture into bowl. The mixture should be lining the bowl. (Almost like pressing a pie crust into a pie dish.)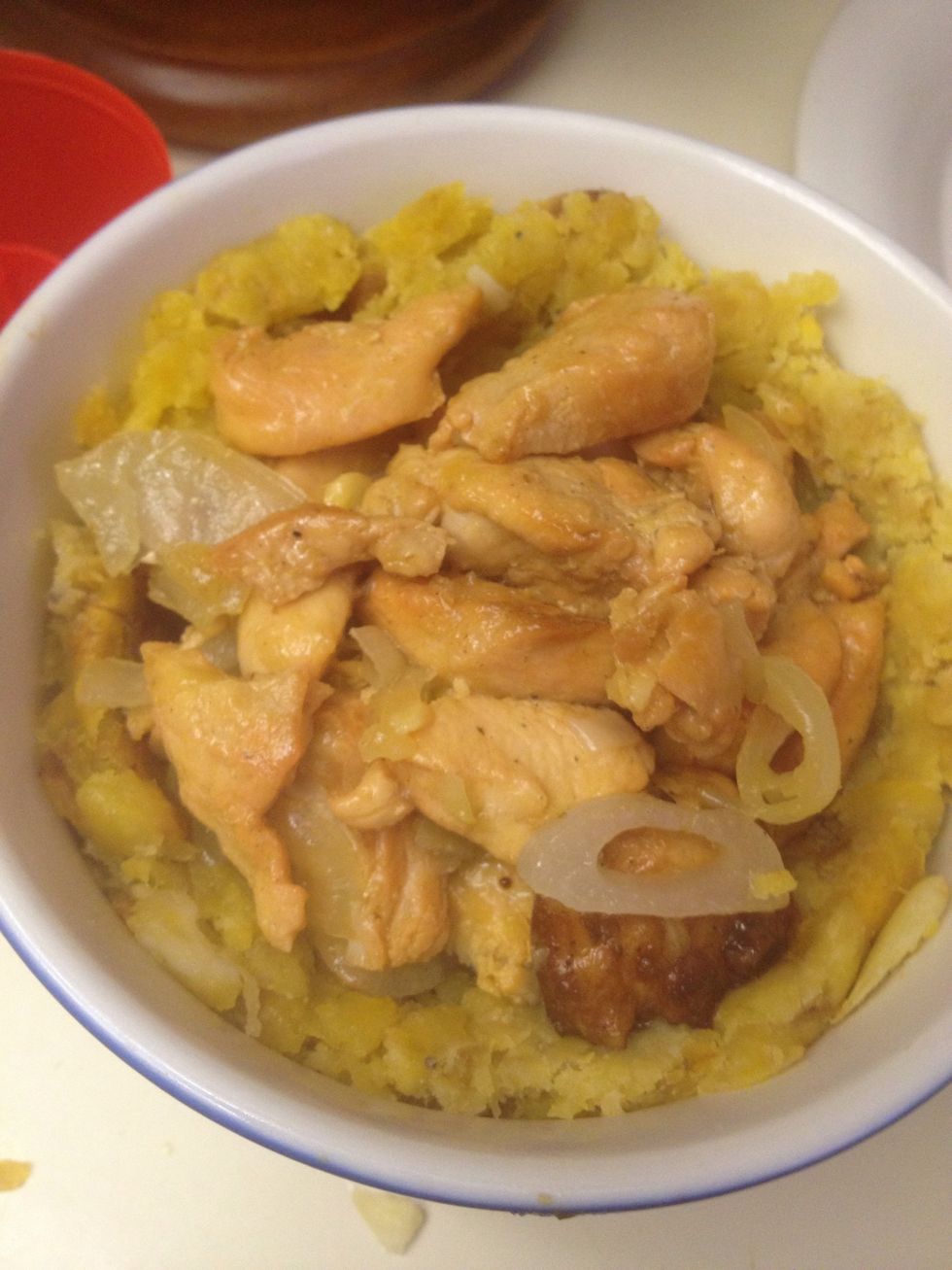 Fill with your chicken mixture.
Place the bowl upside down on a plate. (This part can be tricky.)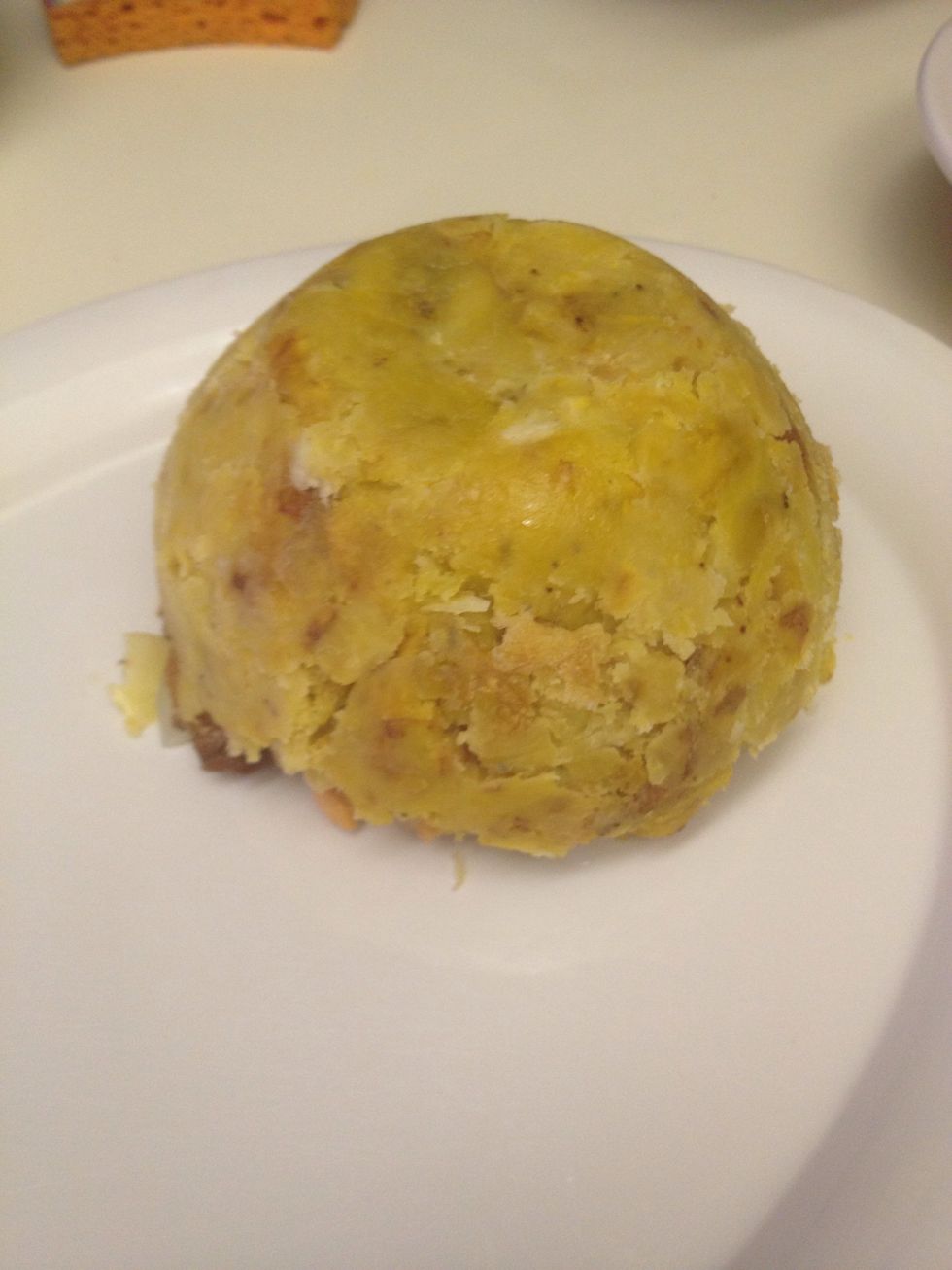 After lifting the bowl, you will have a plantain dome filled with garlic chicken.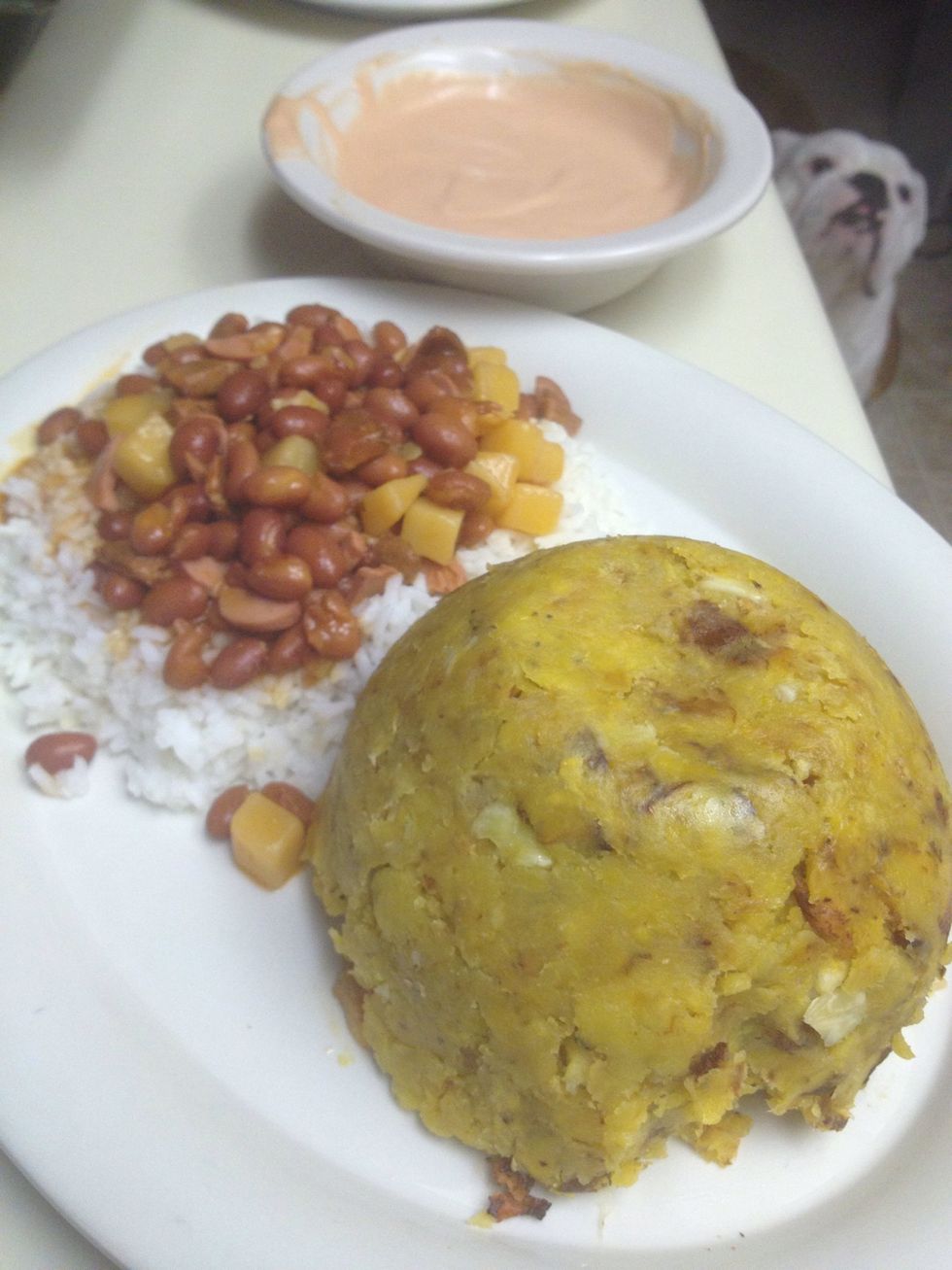 Serve with a side. Today I served it with beans and rice. Traditionally, this is served with a dipping sauce mixture of equal parts mayo and ketchup with a dash of Adobo seasoning. "MayoKetchup"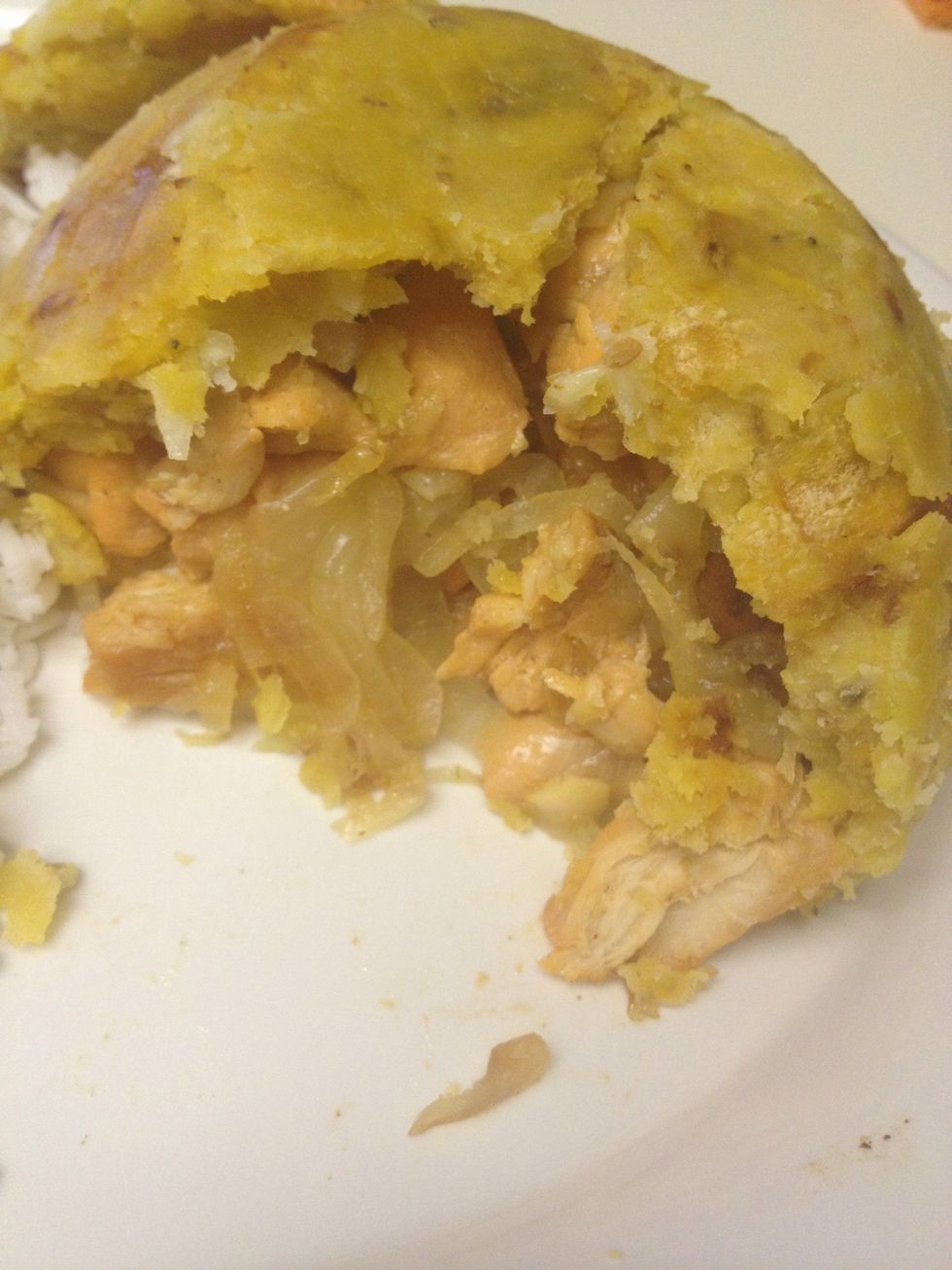 Delicioso!
For my beans and rice recipe check this Snapguide link. http://snapguide.com/guides/make-authentic-puerto-rican-beans
Lots of whole garlic cloves
2 onions
4.0 Large diced chicken breasts
1.0 Packet Sazón
Adobo seasoning
Pork cracklings (chicharrones)
Chicken broth
3.0 Green Plaintains
3.0 Yellowish black plaintains (very ripe)
Oil
Nonstick cooking spray
Kathy Higgins
Beauty guru/Freelance MUA/Family Tradition Chef/DIYer. Like me on Facebook at Facebook.com/TheMessyVanity