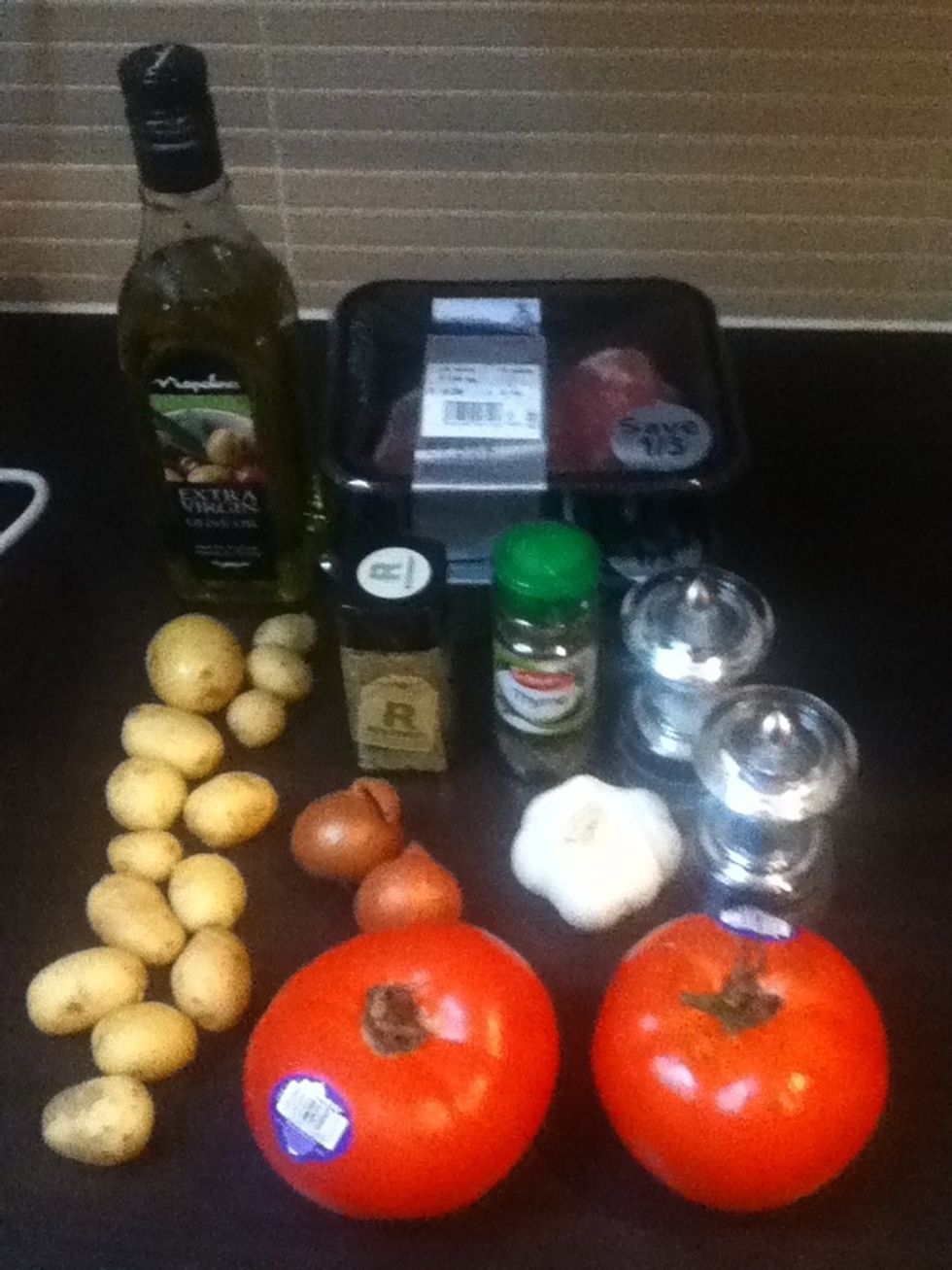 See supplies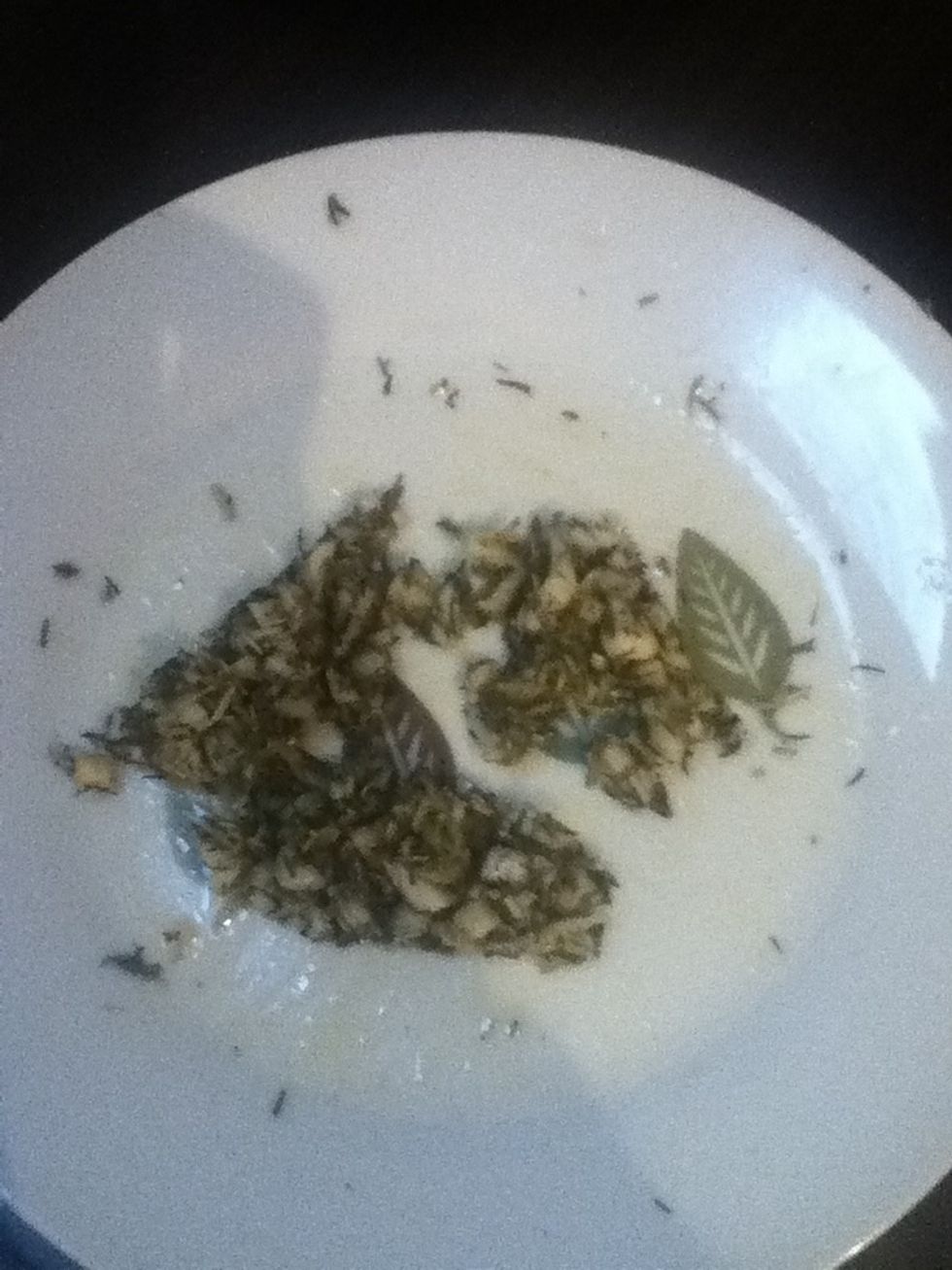 Mince and mash garlic to a paste with 1/2 teaspoon salt and 1/2 teaspoon pepper. Stir together with herbs and 1 tablespoon oil.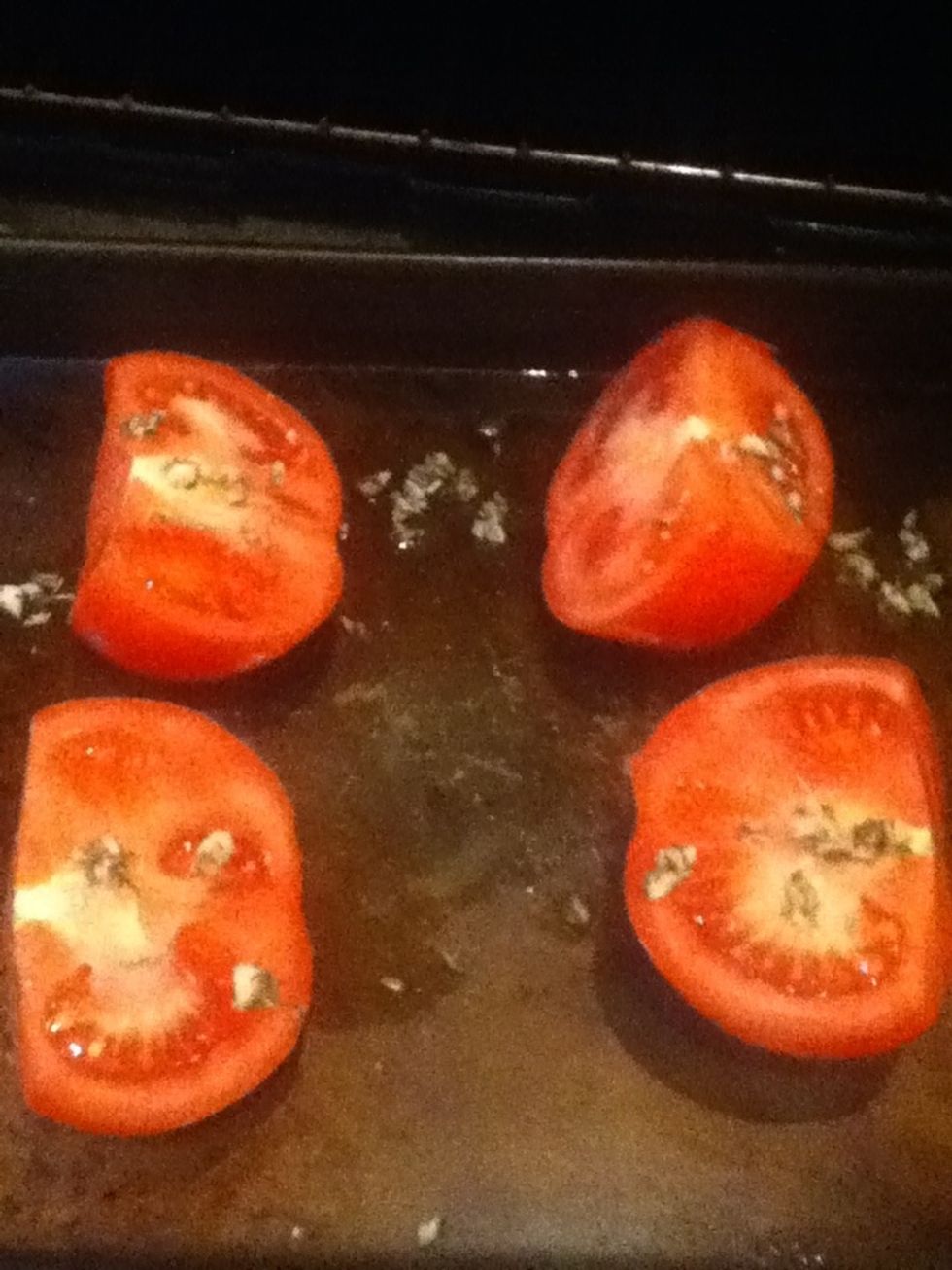 Put tomatoes cut sides up in an oiled small baking dish and drizzle with a third of garlic mixture. Roast until tender, 30 to 40 minutes.
Meanwhile, pat lamb dry and season with 1/4 teaspoon salt and 1/4 teaspoon pepper.
Heat 1 tblsp oil in a 10-inch ovenproof skillet over medium-high heat until it shimmers. Brown lamb on all sides, 4 to 6 minutes total. Transfer lamb to a cutting board and discard oil from skillet.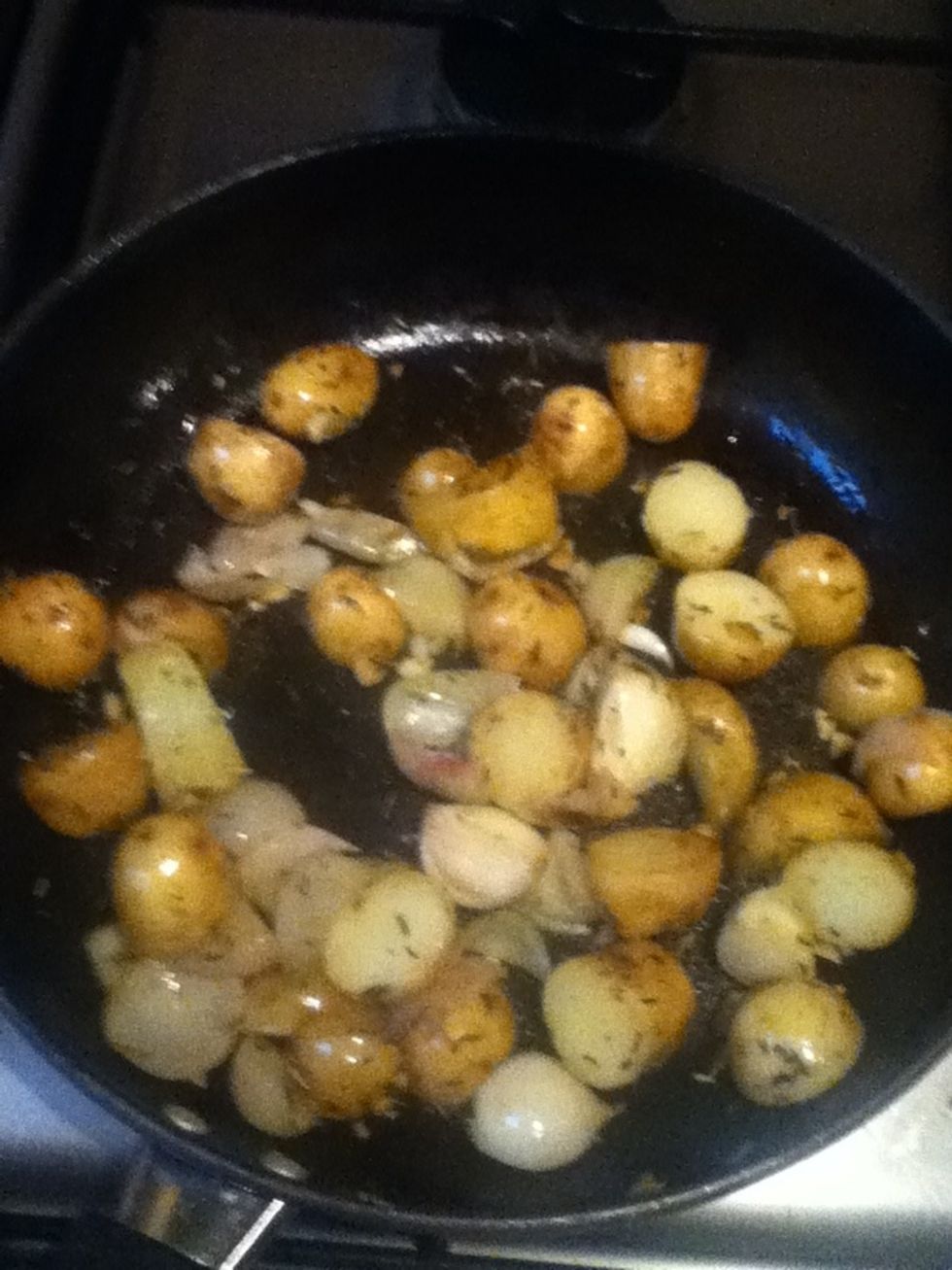 Heat remaining tblsp oil in skillet on medium heat with shallots + potatoes, stirring occasionally, until edges are browned, 3 to 5 mins. Stir in water + 1/2 remaining garlic mix + remove from heat.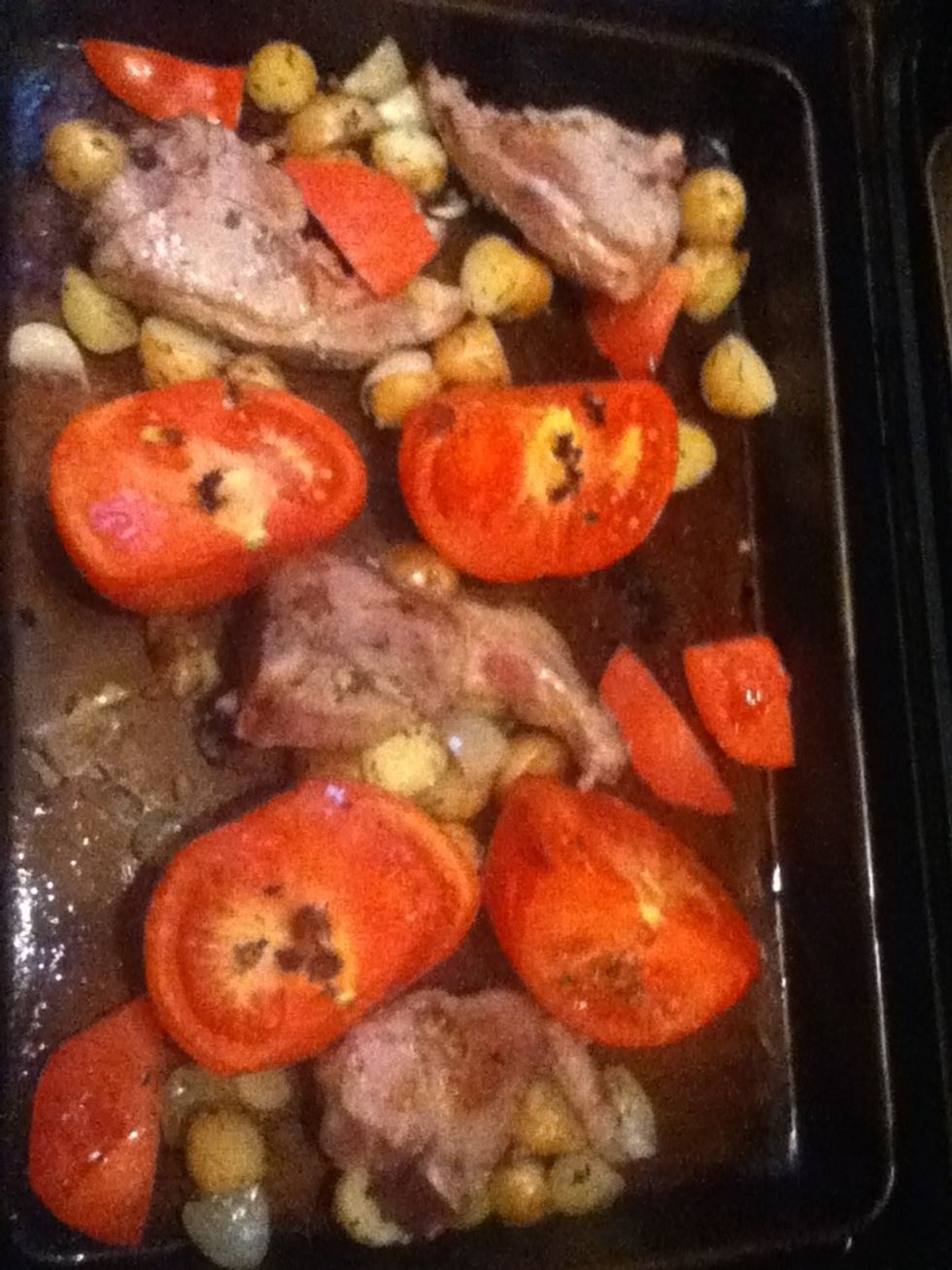 Rub remaining garlic mix. on lamb racks. Arrange lamb over potatoes and roast in oven for approximately 20 to 25 minutes.
Recipe can be found on epicurious website
2.0 garlic cloves
2.0tsp chopped thyme
1.0tsp chopped rosemary
1.0Tbsp olive oil
2.0 medium tomatoes, halved
4.0 Lamb Chops
2.0 Medium shallots, thinly sliced
2.0 medium boiling potatoes
Salt
Pepper
2.0 Water