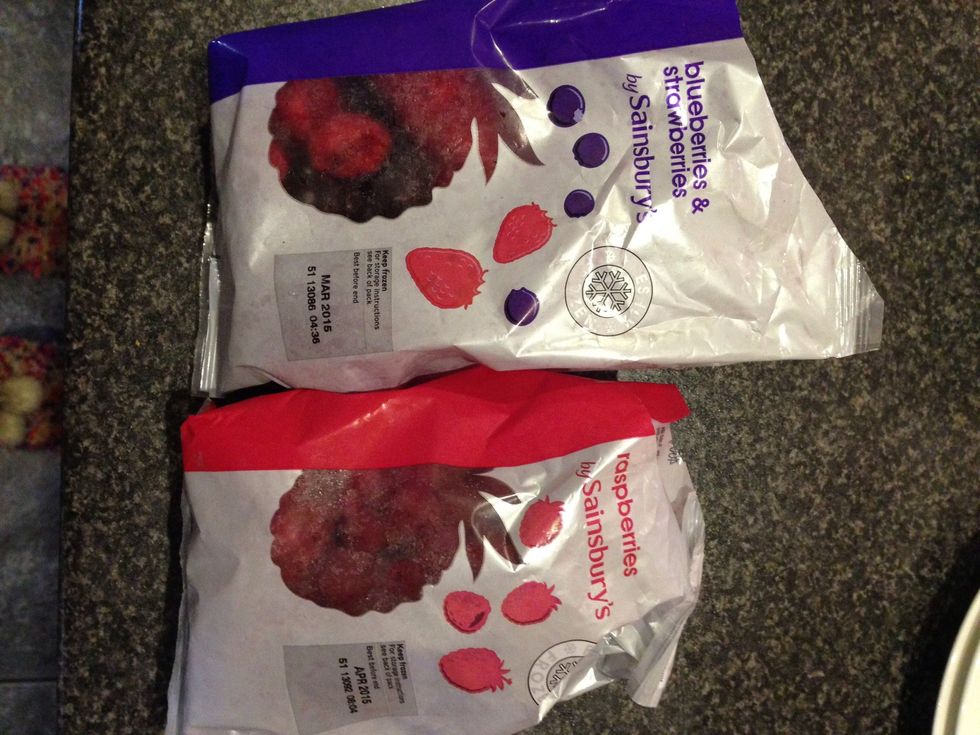 Start with the frozen fruit of your choice - berries are great but mango and banana works just as well!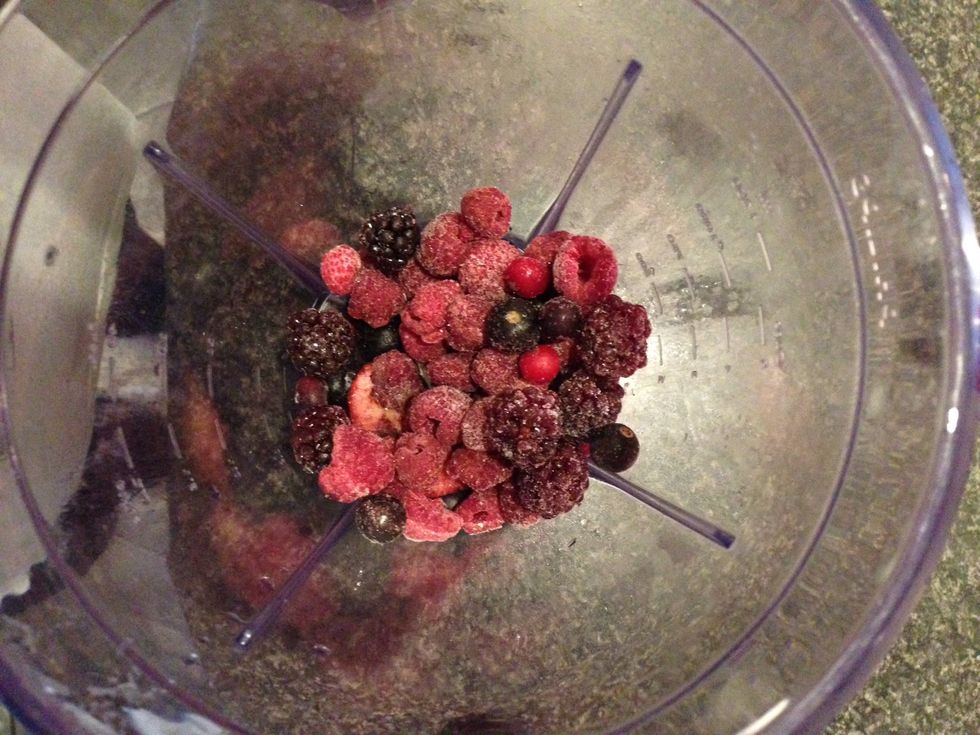 Berries into the blender...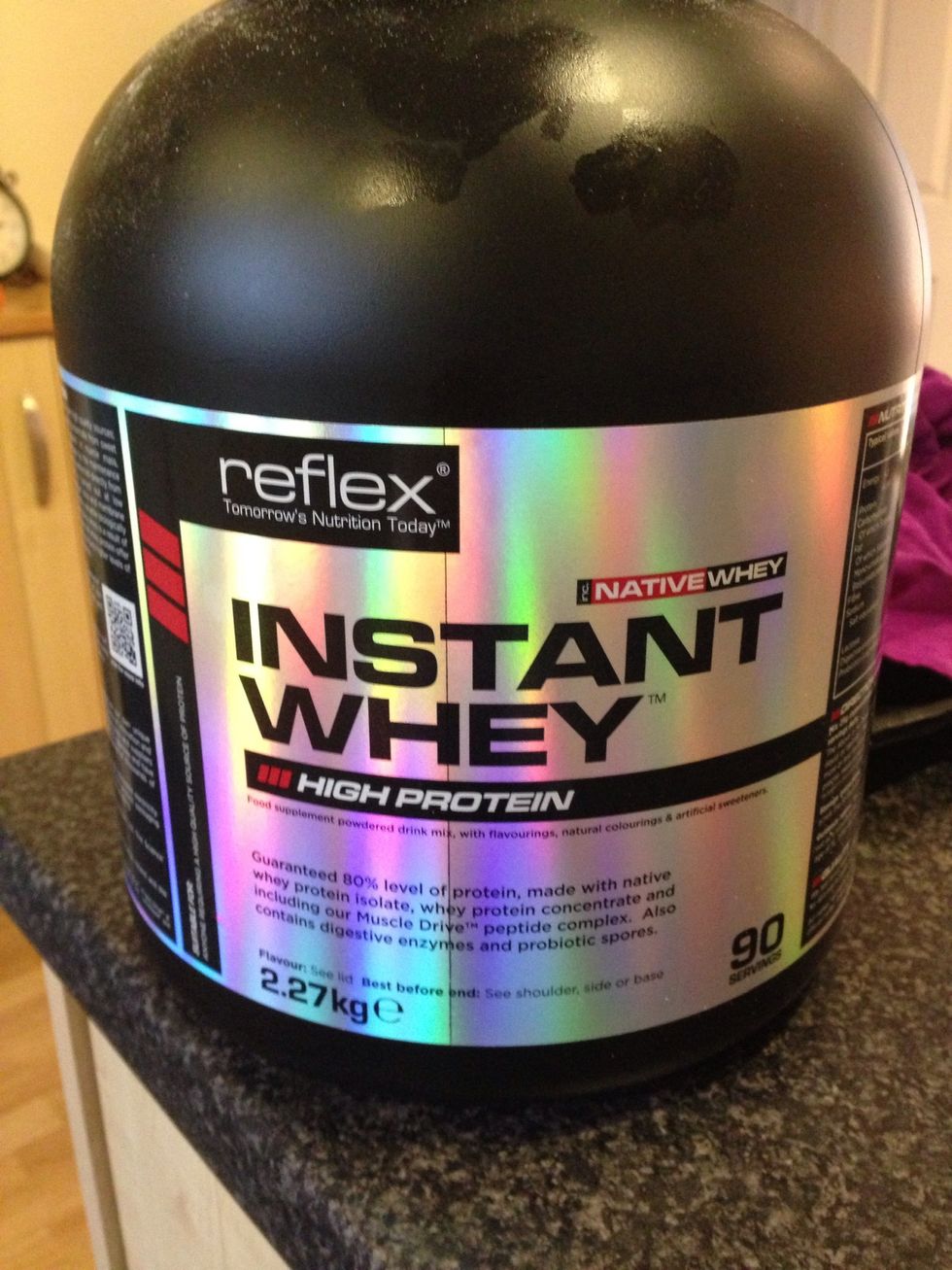 2 scoops of your protein powder of choice. We have Reflex which has no carbs and comes in a wide range of flavours. We picked strawberry...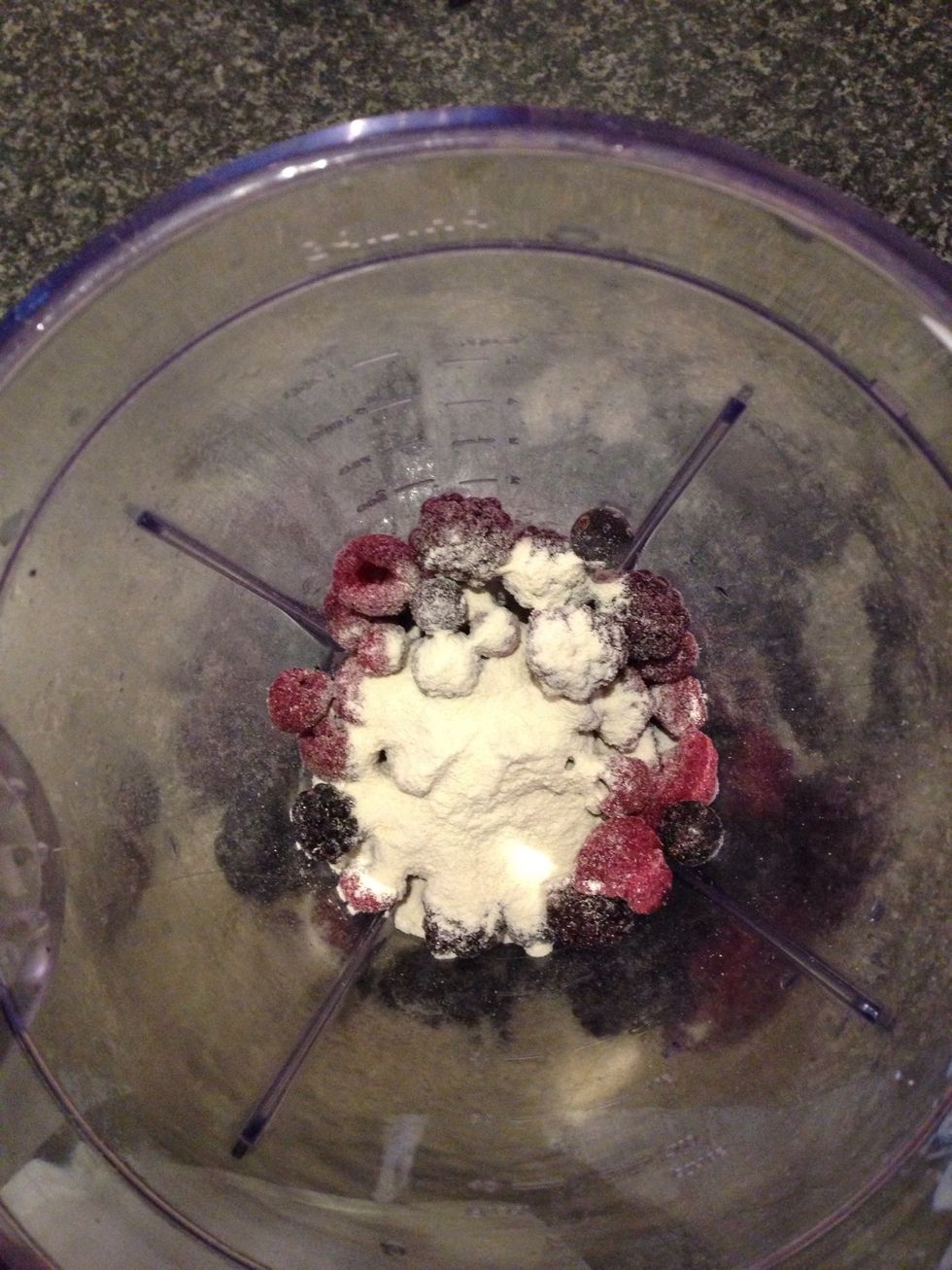 Powder into the blender...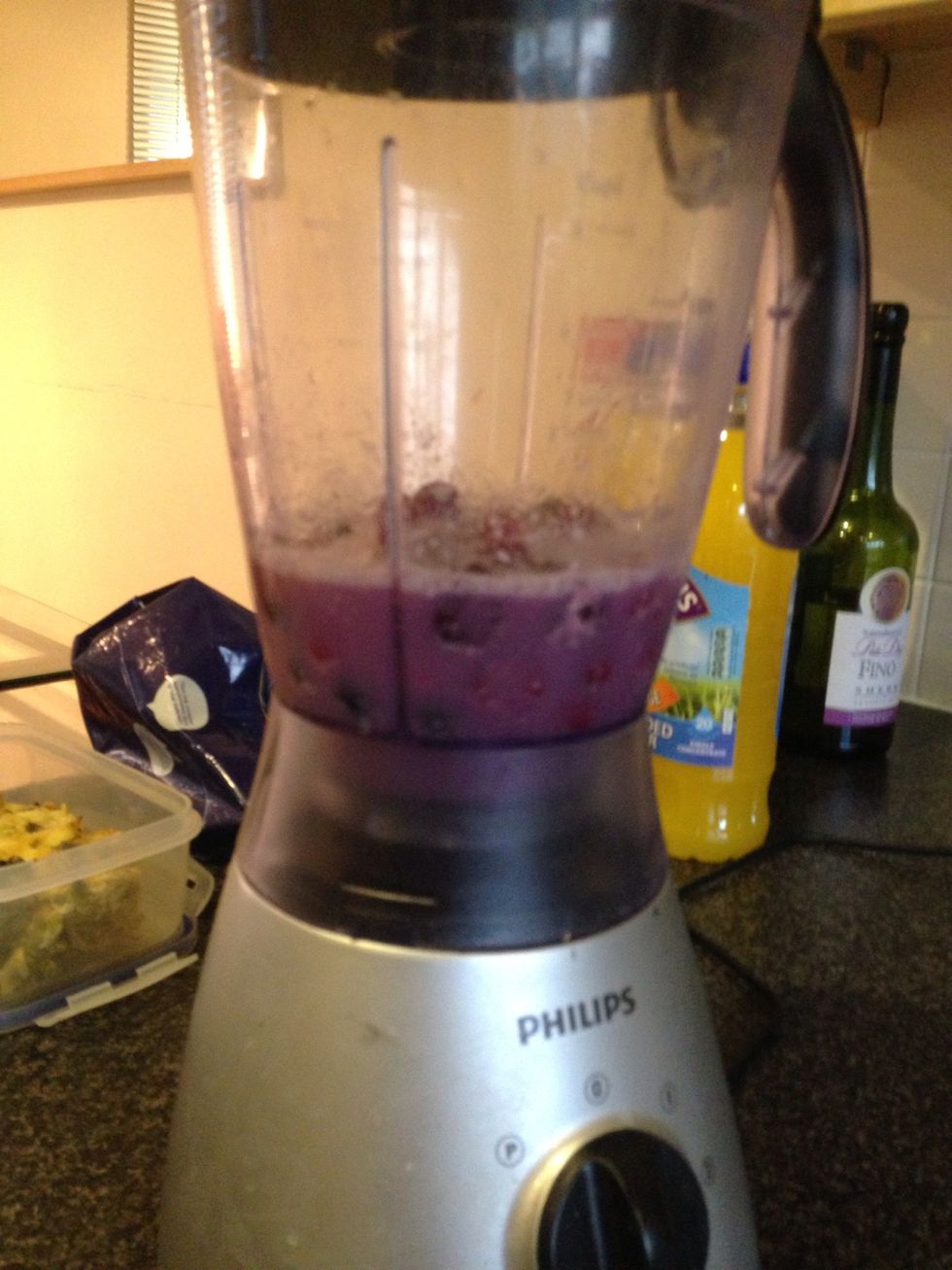 Add water and blitz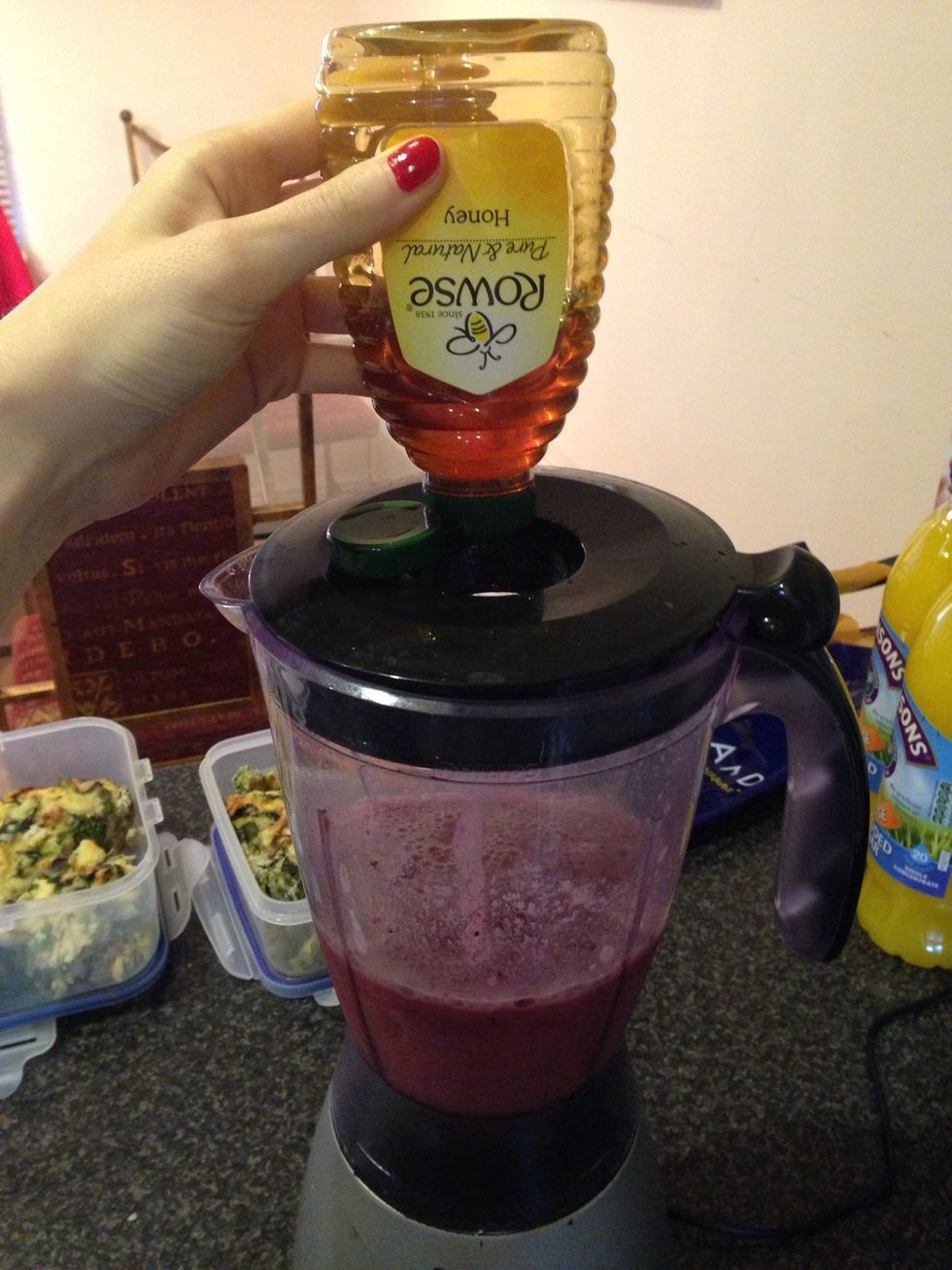 Add a little honey to taste. Blitz again.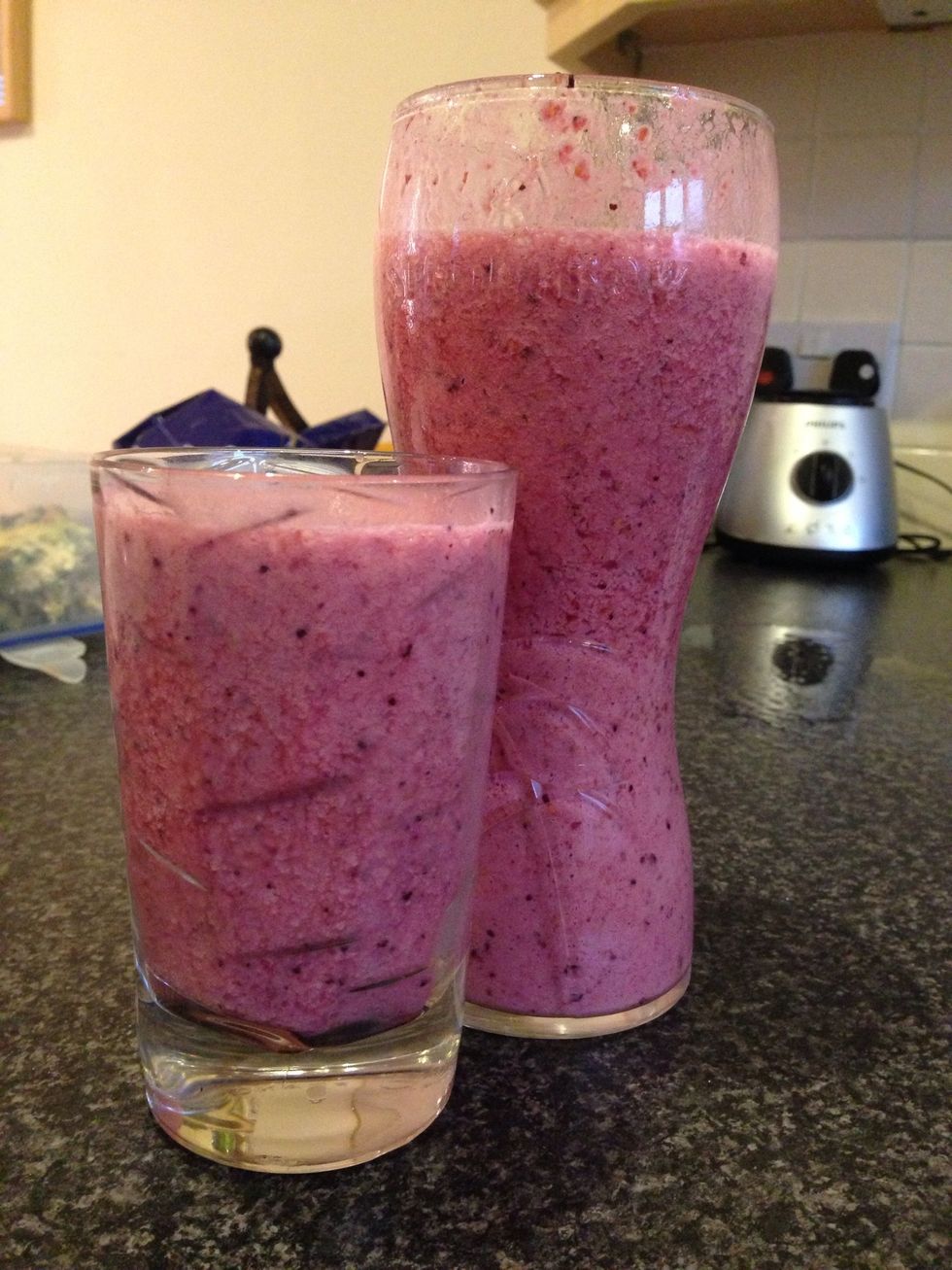 Serve and consume immediately!
1/3c Protein powder
1/2c Frozen blueberries
1/2c Frozen strawberries
1/2c Water
1.0Tbsp Honey