These Protein Pancakes are a great way to get your protein in before or after a session, whilst also being a tasty meal!
28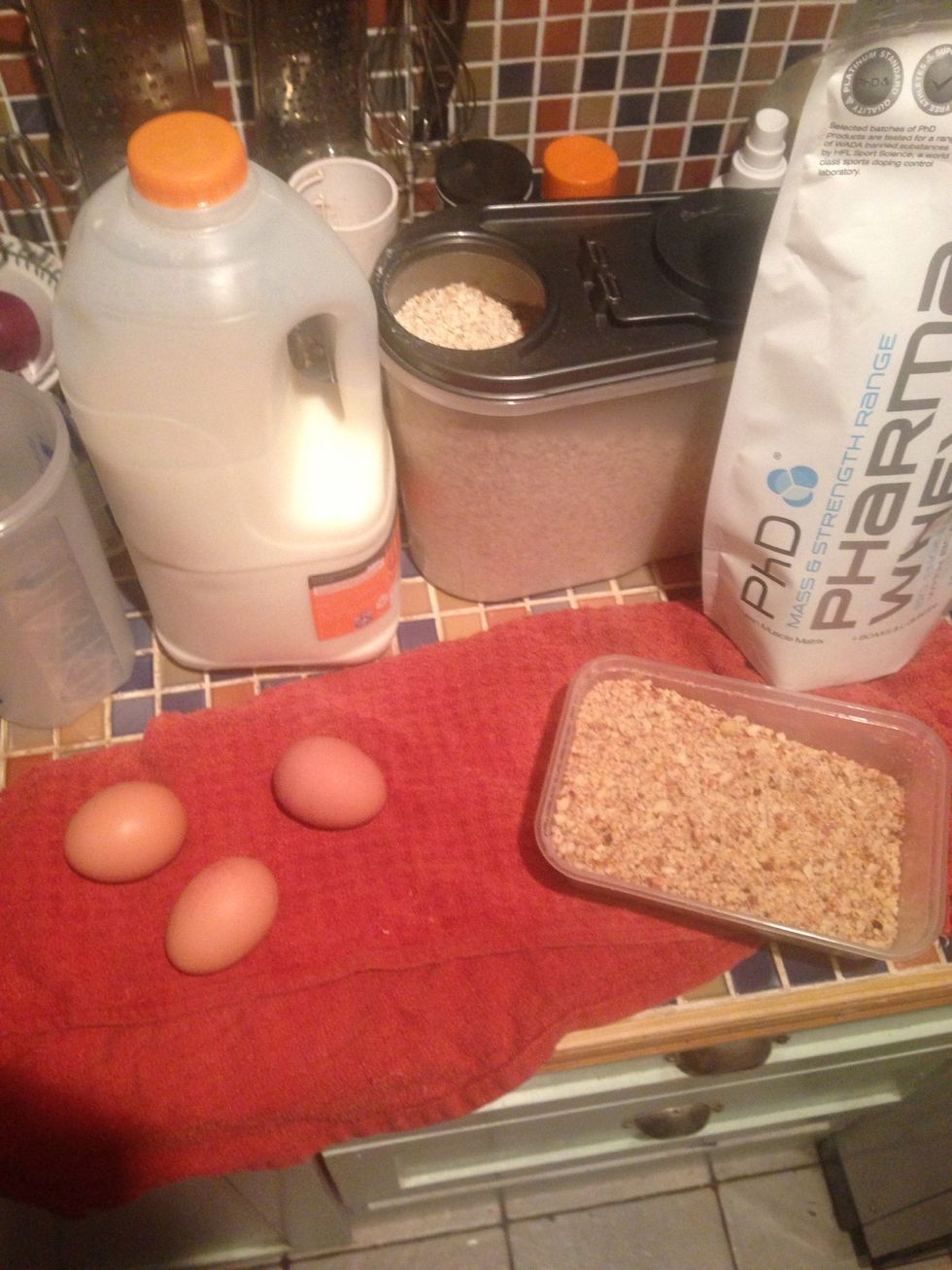 Gather your ingredients - 3 eggs, flavoured protein powder (I use PHD Pharma Whey vanilla), Oats, milk and mixed crushed nuts (optional)
Add 3 eggs, 2 scoops of your protein powder (50g), a cup of Oats, roughly half a cup of milk, and nuts to your mixing jug and blend. Add a little baking powder if you want your pancakes to fluff up.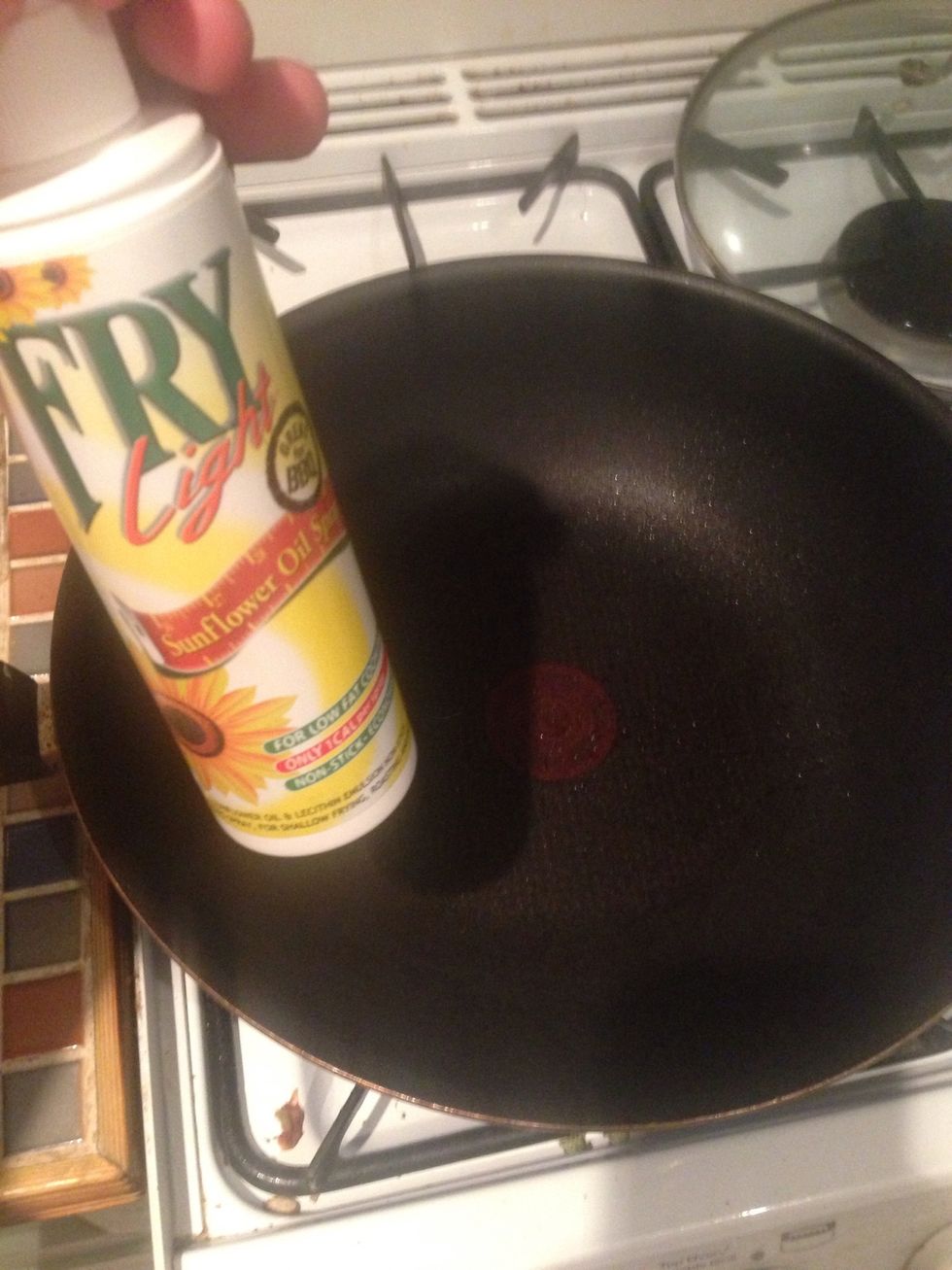 Get your frying pan nice and warm, then spray some frying oil.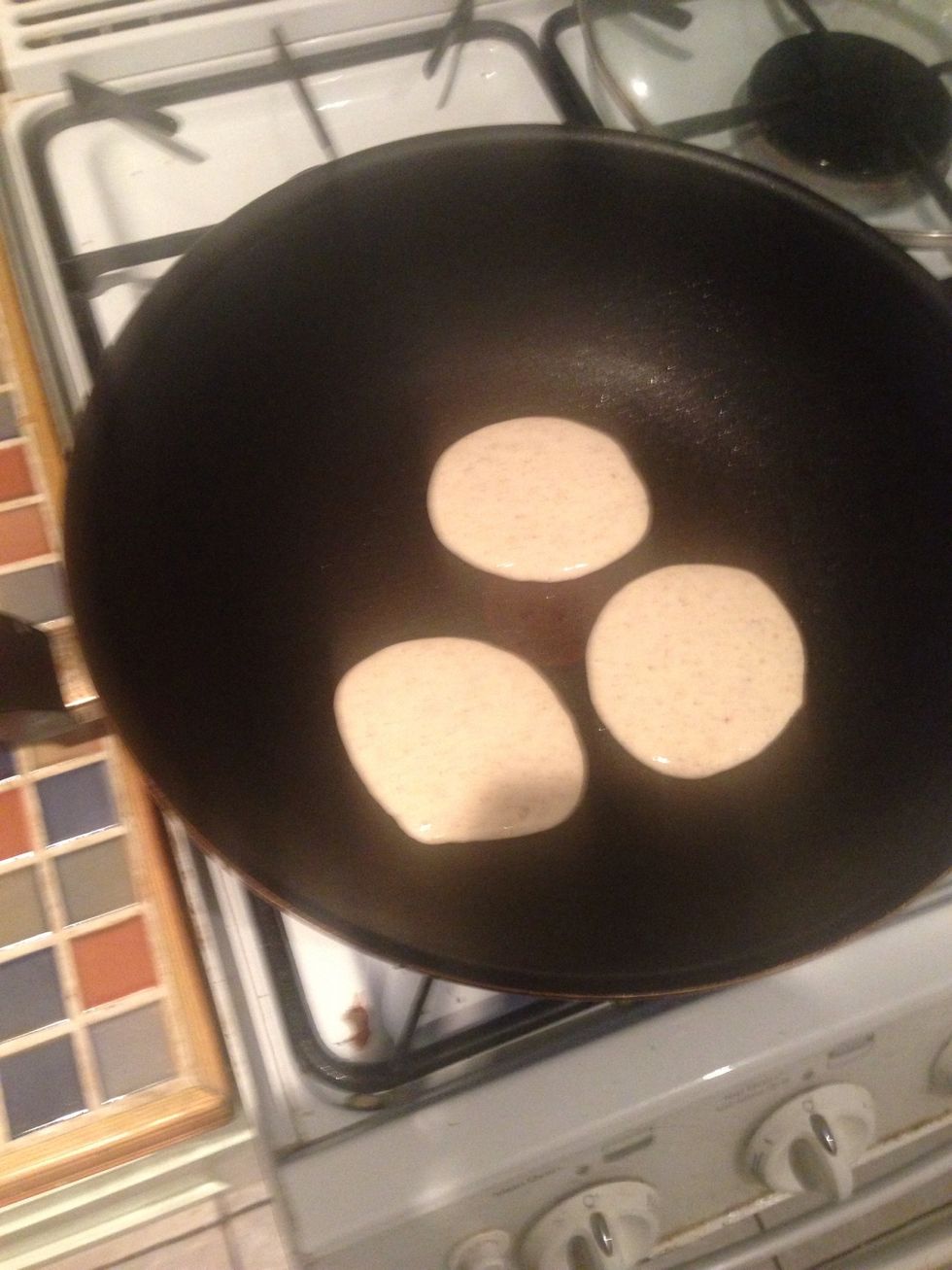 Pour the mixture onto the pan to your required amount, I prefer to cook then like scotch style pancakes. Then cover the pan, and cook for 60-90 seconds.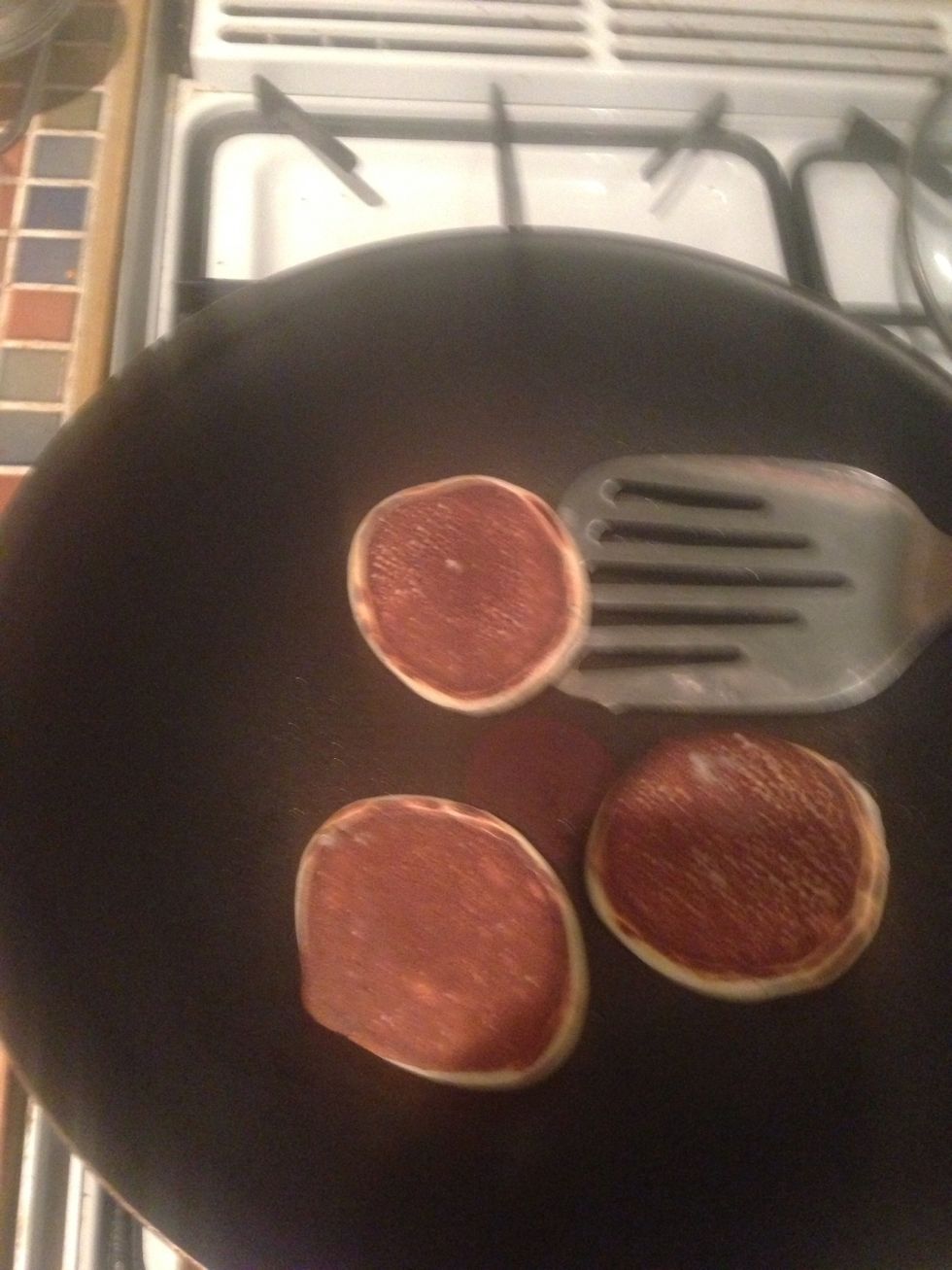 Now you flip your pancakes, then cook for a further 60-90 seconds.
Your pancakes are now ready to eat, top with whatever you like, experiment! I personally enjoy a bit of peanut butter and jam, with a sprinkle of some more nuts for good measure :)
3 eggs
Oats
Protein Powder
Milk
Mixed crushed nuts (optional)