Vegan Corn Chowder with hidden protein - perfect dinner on a cold night.
169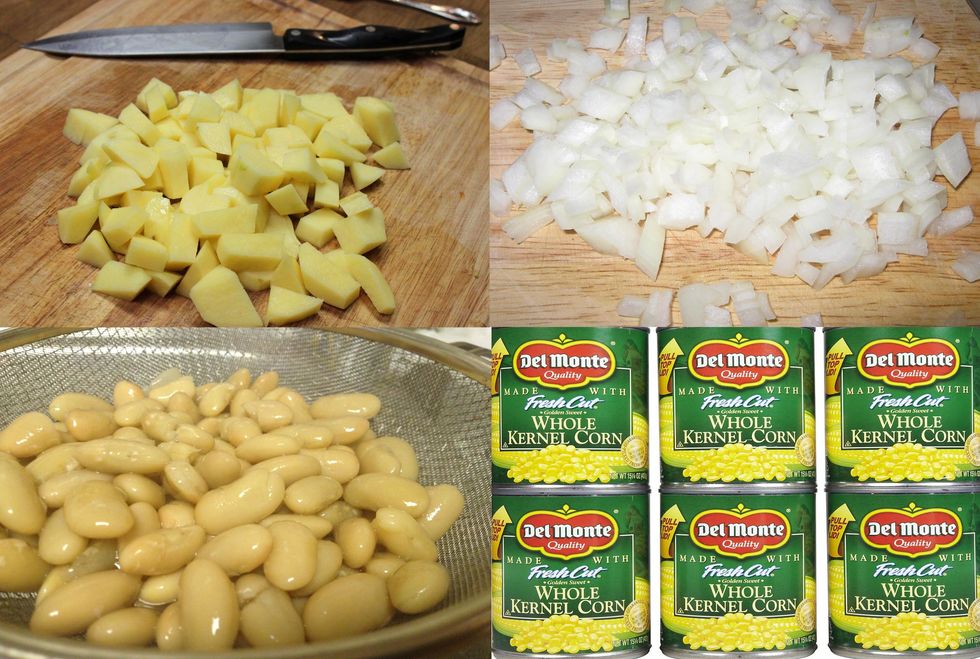 Peel and dice potatoes, chop onion, drain and rinse cannelini beans - leave cans of corn AS IS!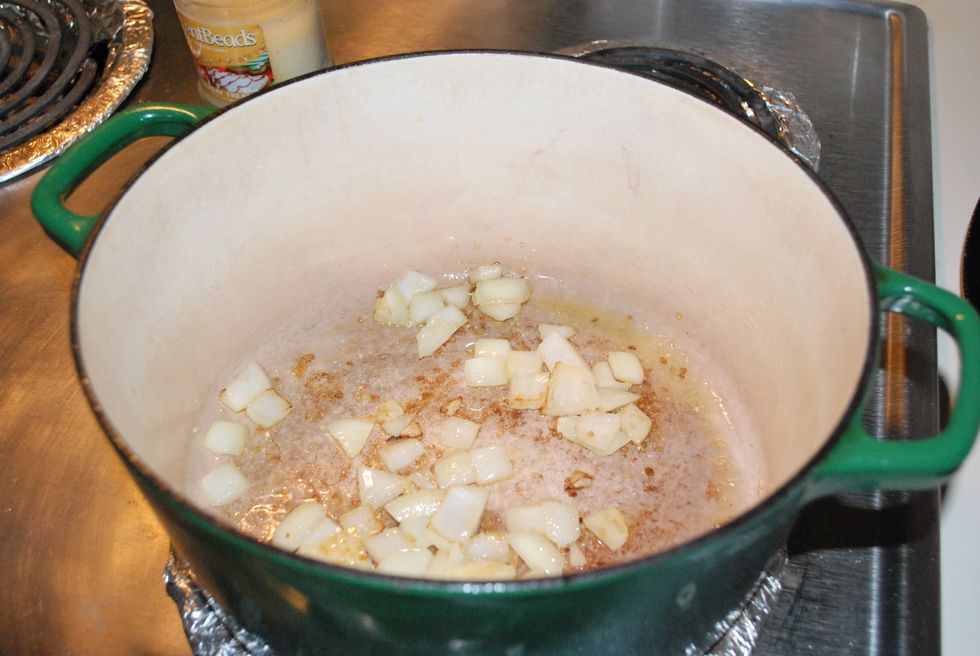 Saute the onions in olive oil until soft and translucent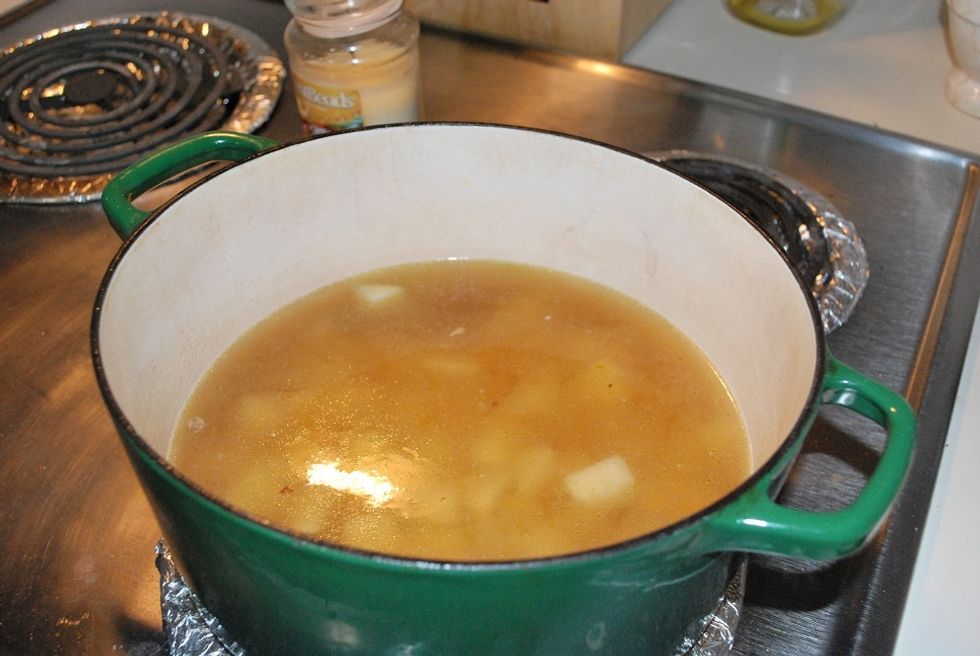 Add potatoes and corn stock or water - simmer until potatoes are fork-tender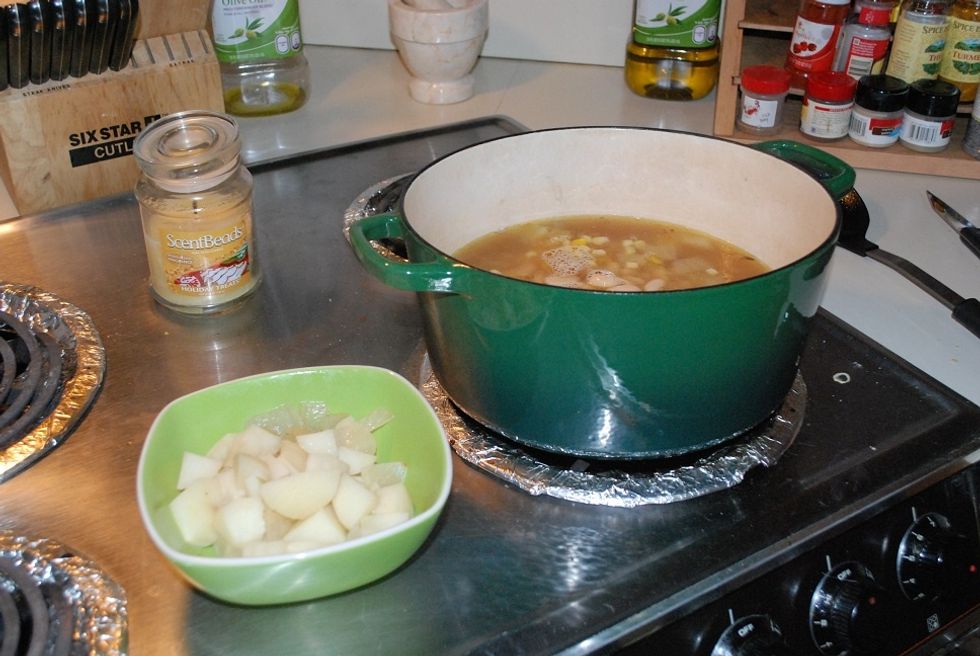 Remove about half of the potatoes & onions into a separate dish then add the beans and one can of corn into the pot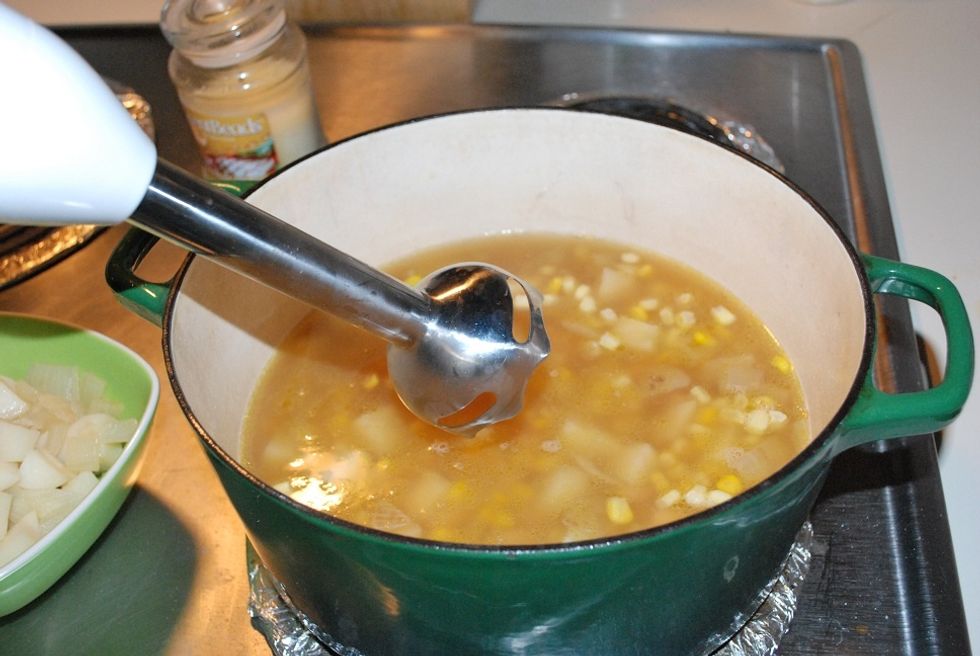 Using an immersion blender, blend the ingredients in the pot until they are a smooth consistency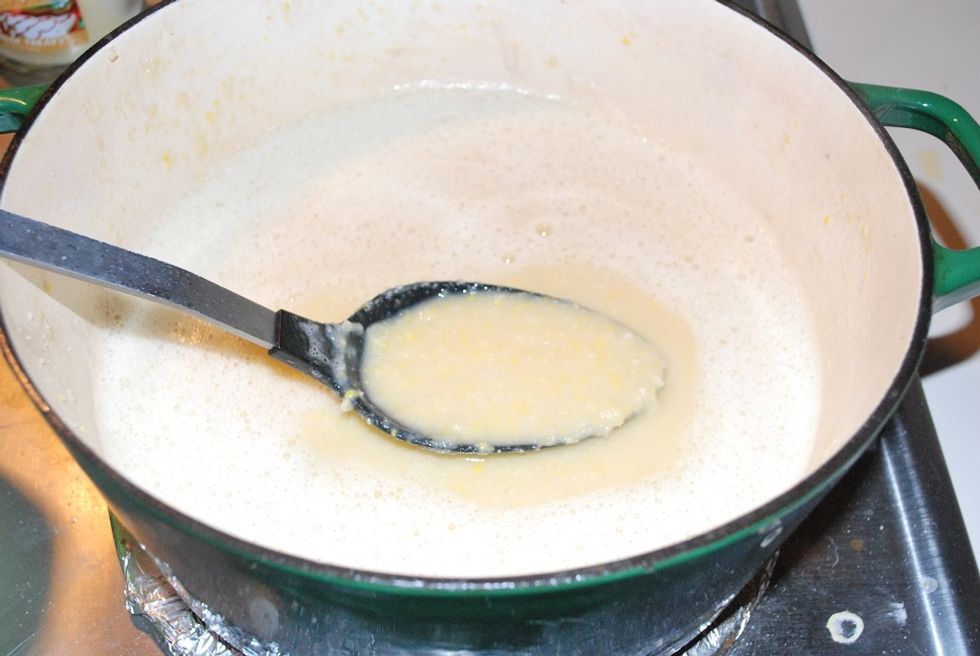 This is what the chowder should look like after blending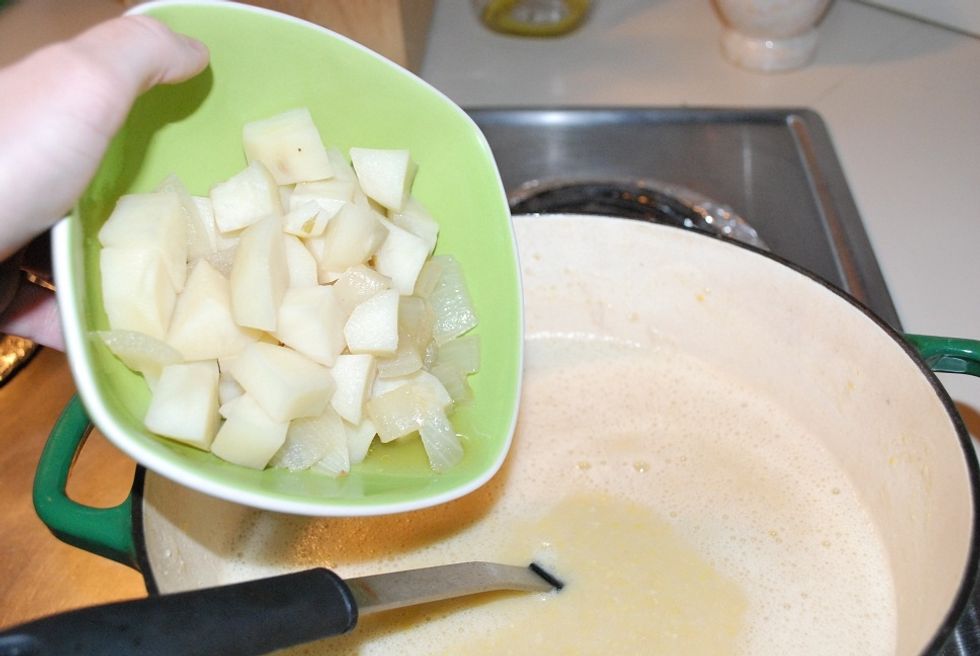 Add the potatoes and onions back into the pot, as well as the last two cans of corn - stir to combine and cook just enough to reheat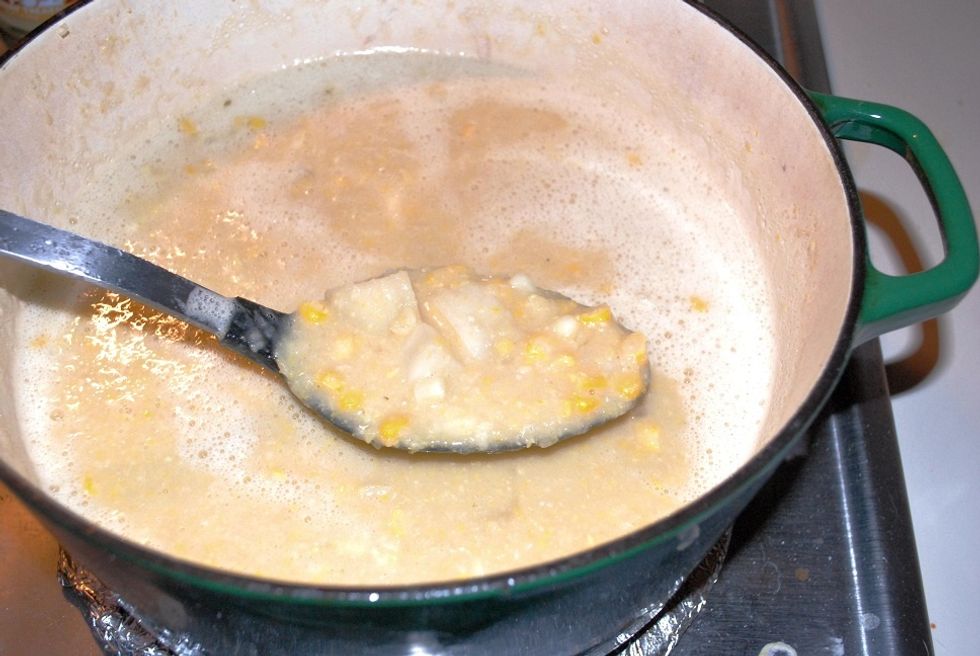 Here is the final result. Spoon into bowls and enjoy with a nice piece of crusty bread!
2.0 Potatoes, cubed
4.0c Corn Stock or Water
3.0 Cans of whole kernel corn
1.0 Can cannelini beans
1/2 Onion, roughly chopped
3.0Tbsp Olive Oil
Salt & Pepper to taste