Add olive oil to a pan. Heat on medium high and add finely chopped tarragon. Stir for 5 min.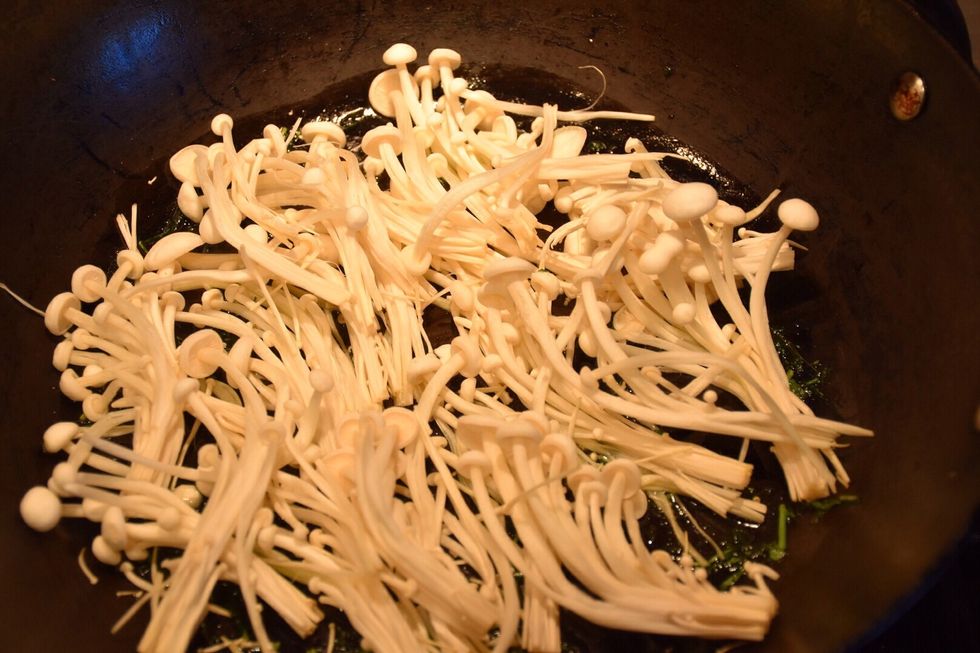 Raise heat to high and add enoki mushrooms. Cook for 3 min.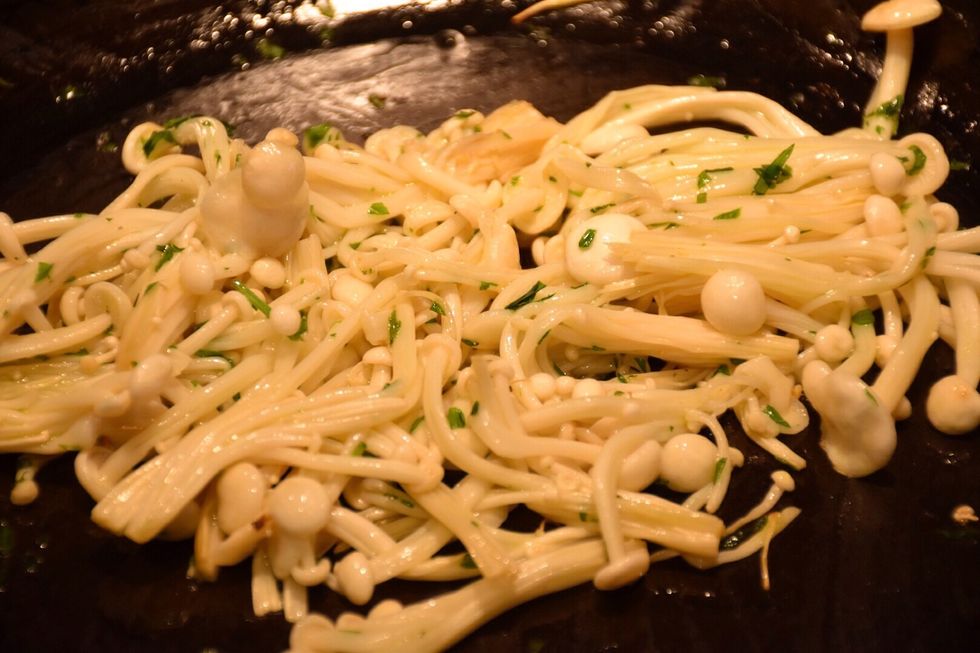 Remove from heat and allow mushrooms to cool.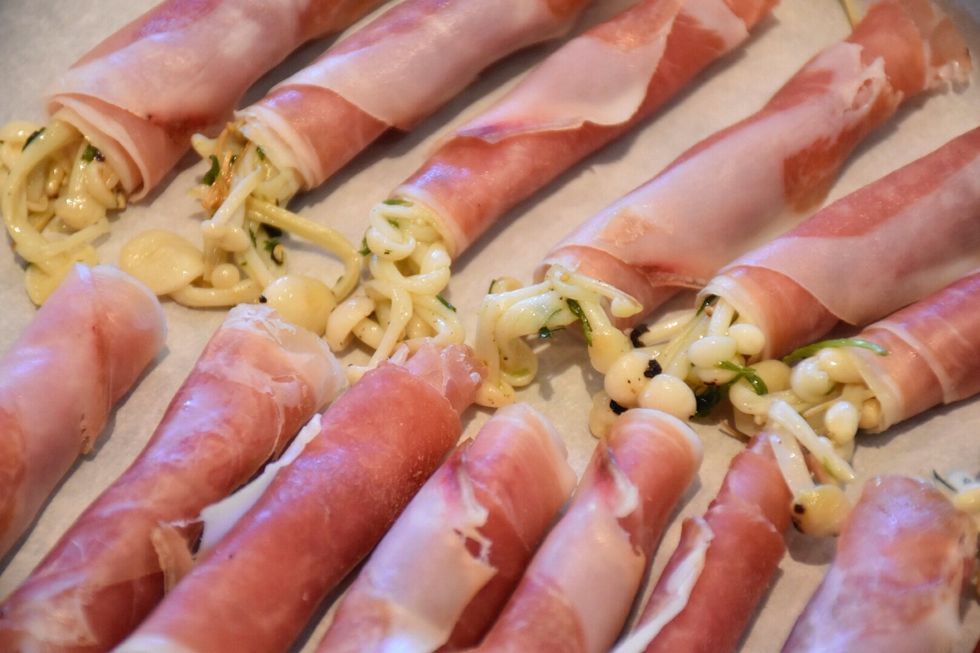 Wrap one slice of prosciutto around 4-5 mushroom needles. Wrap tightly leaving mushrooms showing on one end.
Bake at 375F for 10min to allow prosciutto to crisp up. Garnish with chopped tarragon and fresh cracked pepper. Serve with your choice of sweet sauce. Enjoy!
200.0g Prosciutto thin slices
2.0bnch Enoki mushrooms
1/4c Tarragon
1/4c Fresh cracked pepper
Chef Dad
Chef Dad cooking for his amazing sons and wife. New camera from the fam and I love to cook. Watch me now...