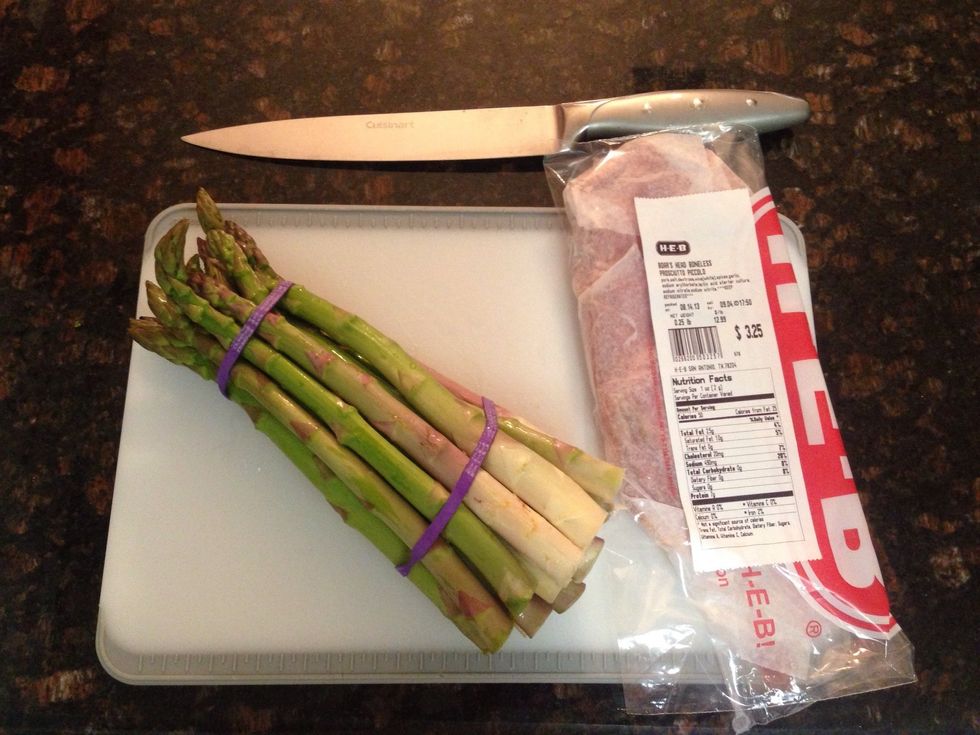 Gather your ingredients, asparagus & sliced prosciutto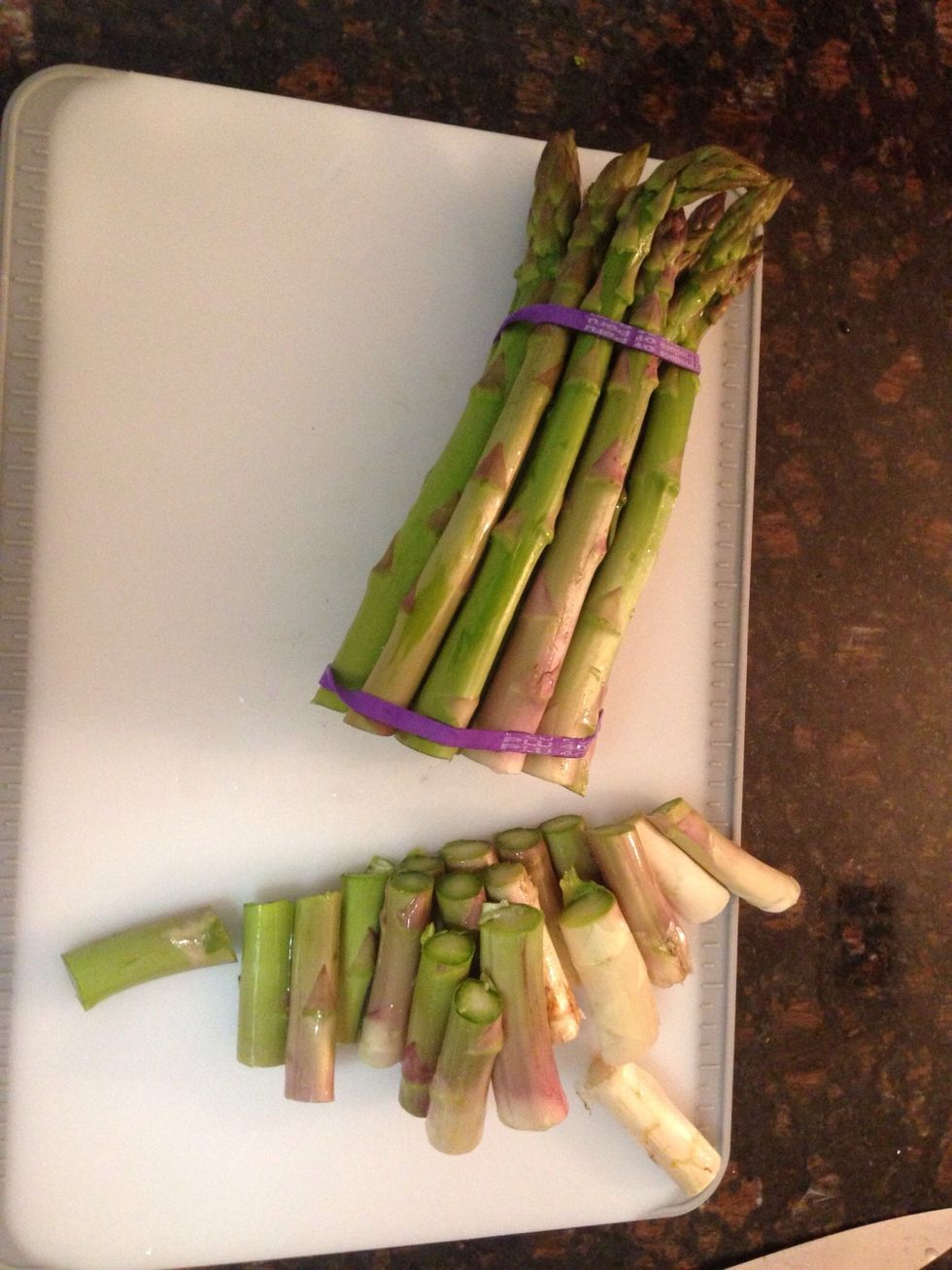 Wash your asparagus and cut off the ends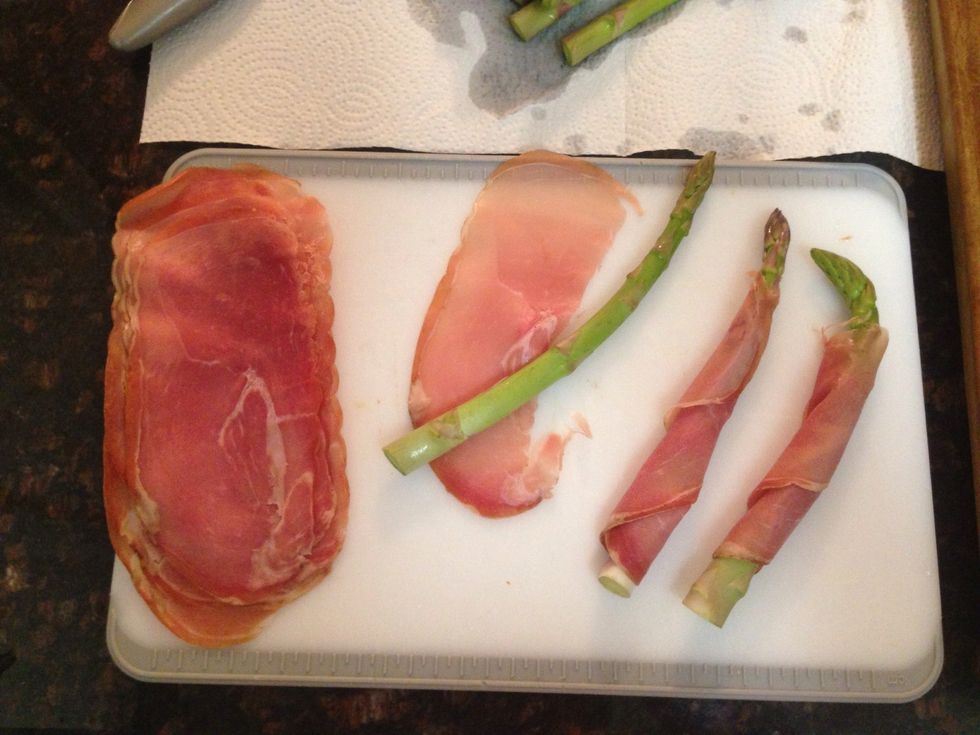 Wrap each asparagus in 1 piece of prosciutto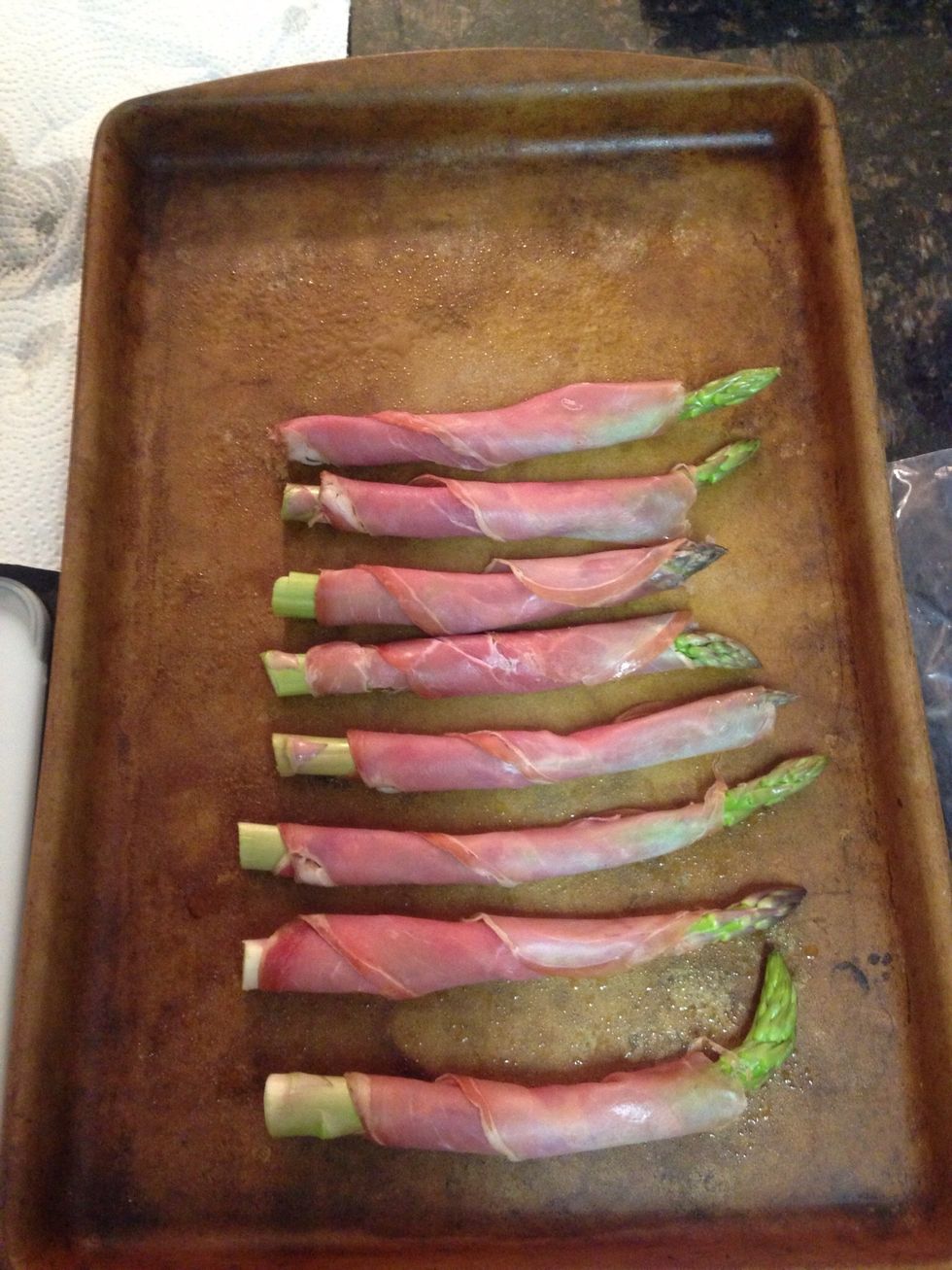 On baking sheet, mist with olive oil and start lining the pan with the rolled asparagus.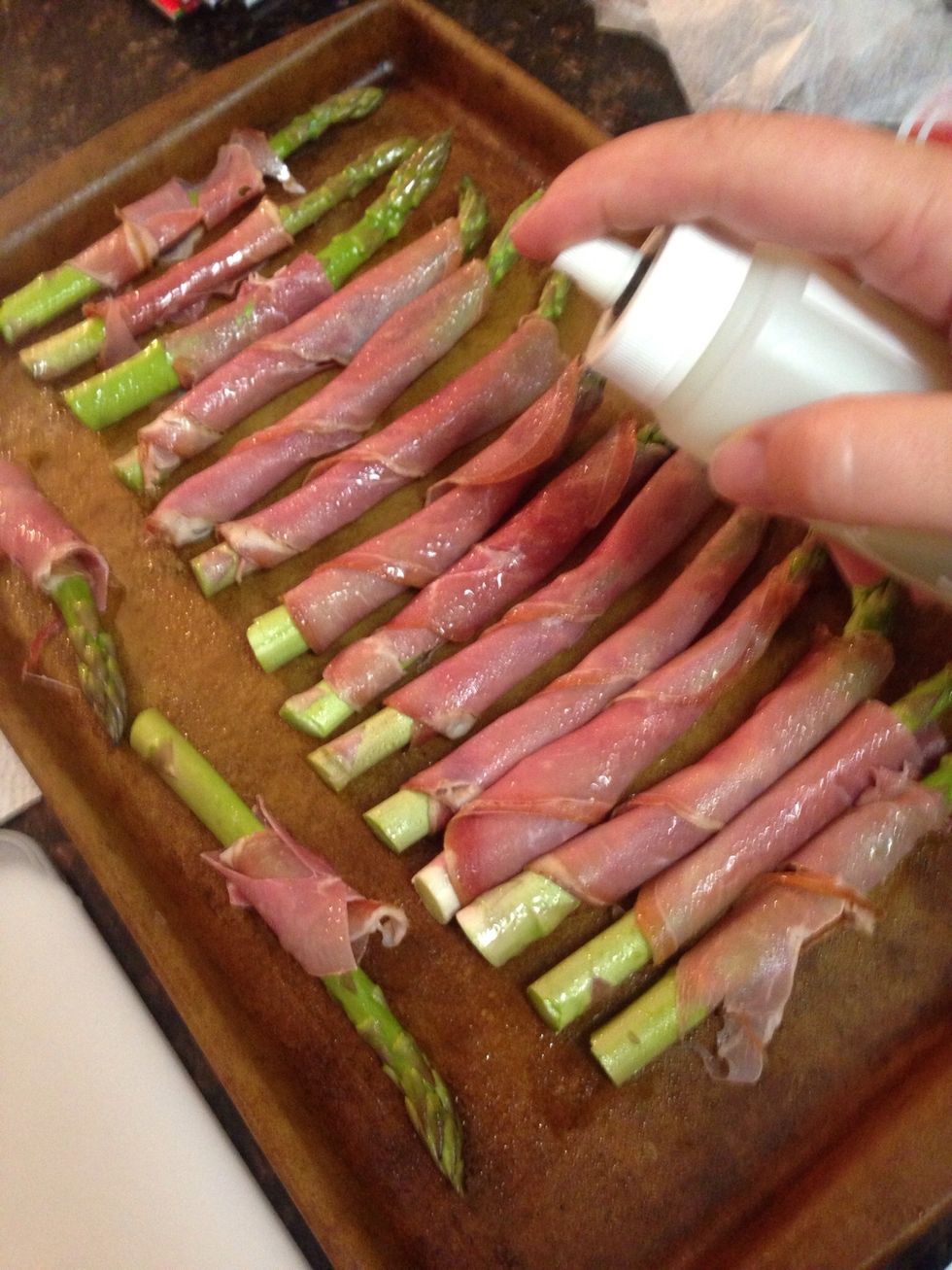 Mist one more time with olive oil. This makes the prosciutto nice & crisp.
Add fresh black pepper to taste.
In a Pre heated oven to 425, place in oven and cook 15-20 minutes.
Done! Ready to serve...
Perfect low carb side dish or appetizer at any party; Serve warm.
1/4lb Prosciutto; sliced thin (~12-14 slices)
1.0bnch Fresh Asparagus
Olive oil spray
Black pepper, to taste