Make Pretzels in an Alto Shaam CTP 7-20
3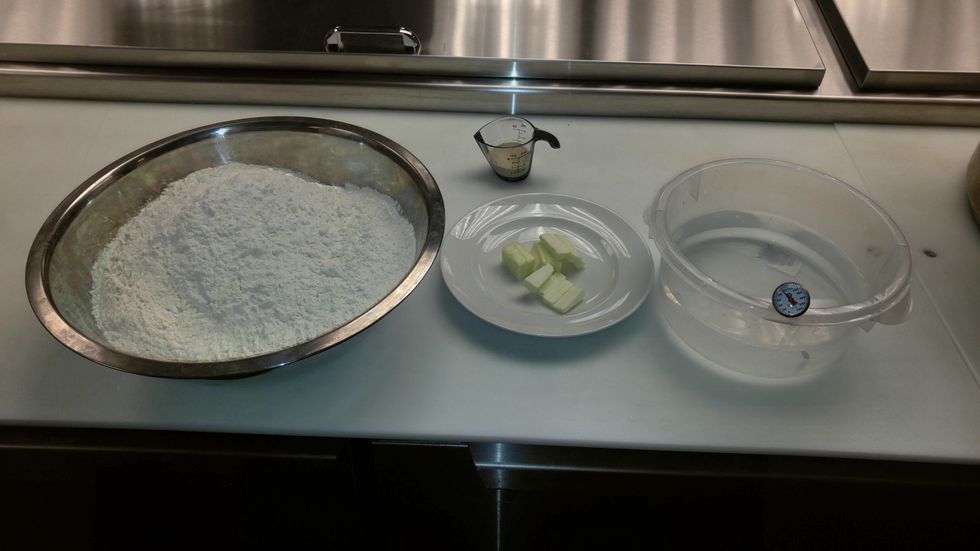 Measure all ingredients out...let butter soften. Mix yeast and the first 2# of warm water and whisk until dissolved. cut butter and salt into the flour. Mix on medium speed for 4-5 minutes.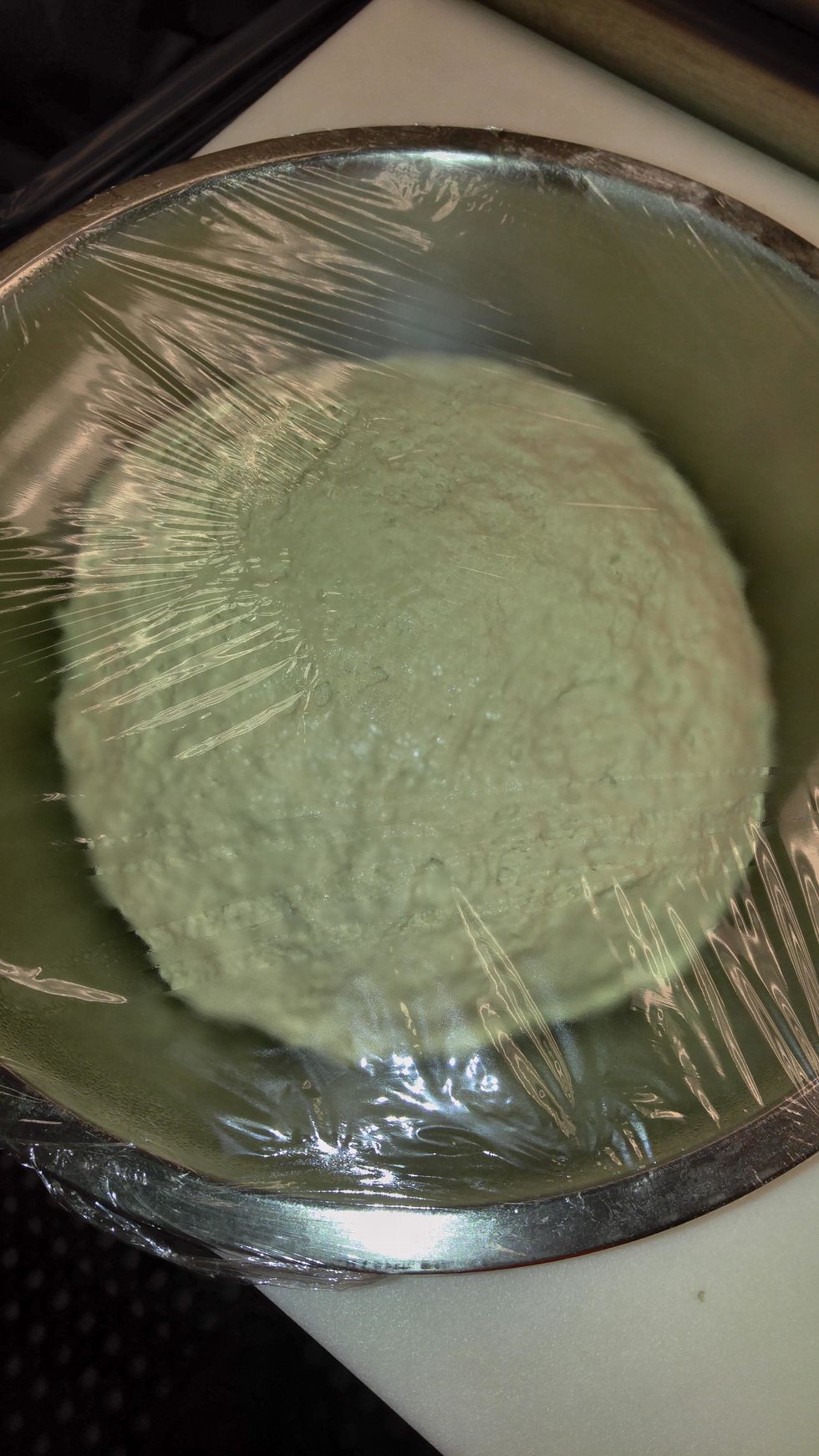 Let dough rise covered for 1 hour. punch down and knead by hand for 1 minute and allow to rest for 5 minutes. then portion dough into 3 ounce pieces and cover with plastic to keep them from drying.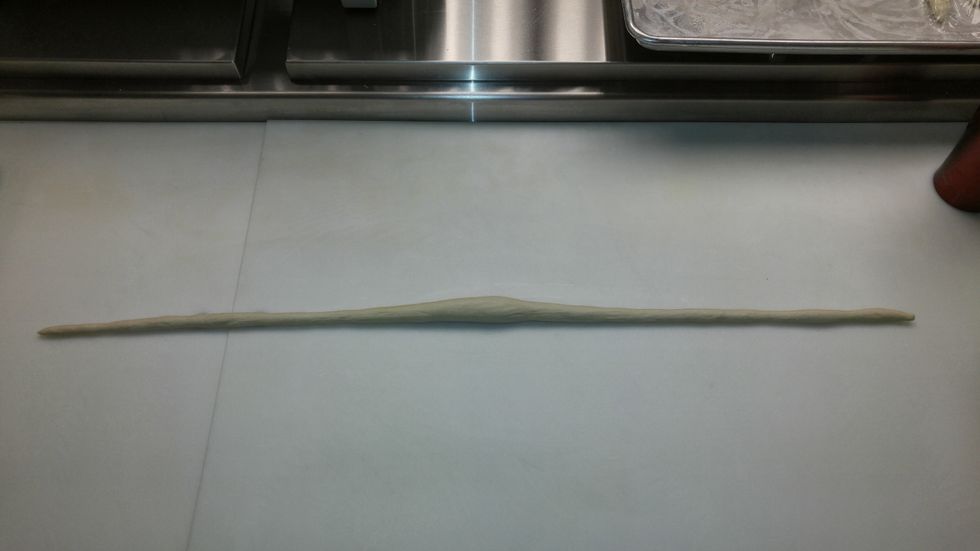 roll dough out into 2 foot ropes with a thick center.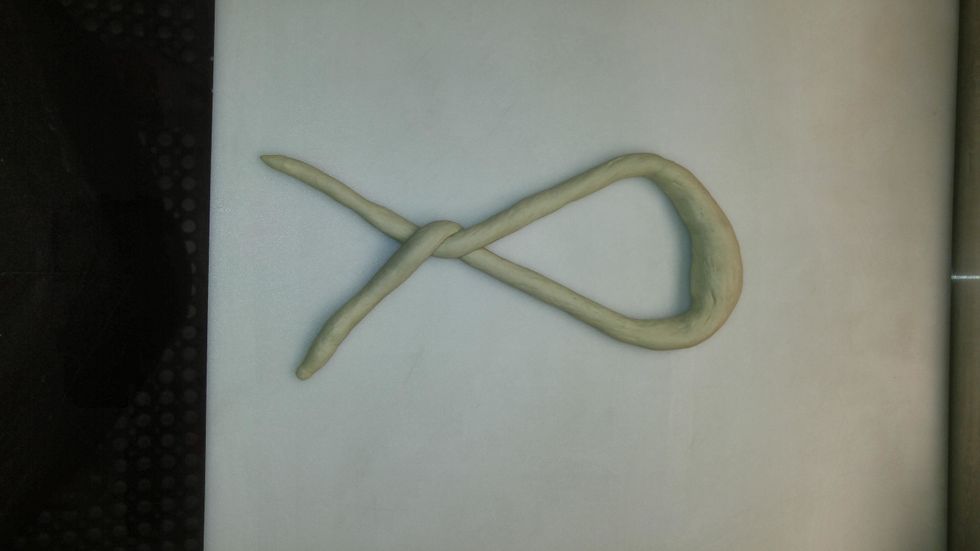 spin to form the center knot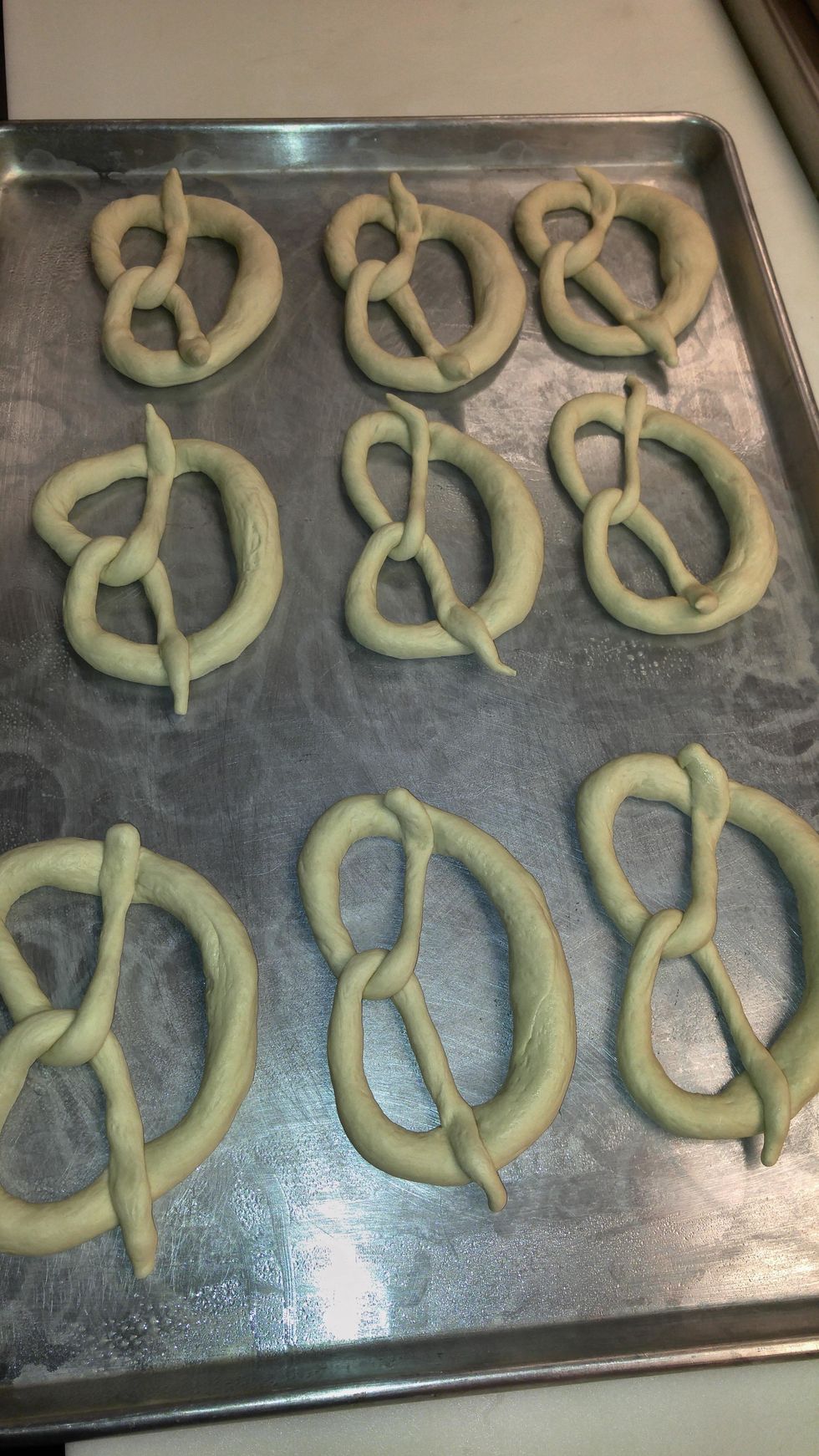 press ends into the sides and place on a lightly sprayed sheet pan and put in the cooler uncovered for 10-15 minutes.
set the combi to convection at 370 degrees. 60% fan and 20% humidity and push the shelf timer button at the bottom right...by the time your first batch is dipped and ready, the oven will be hot.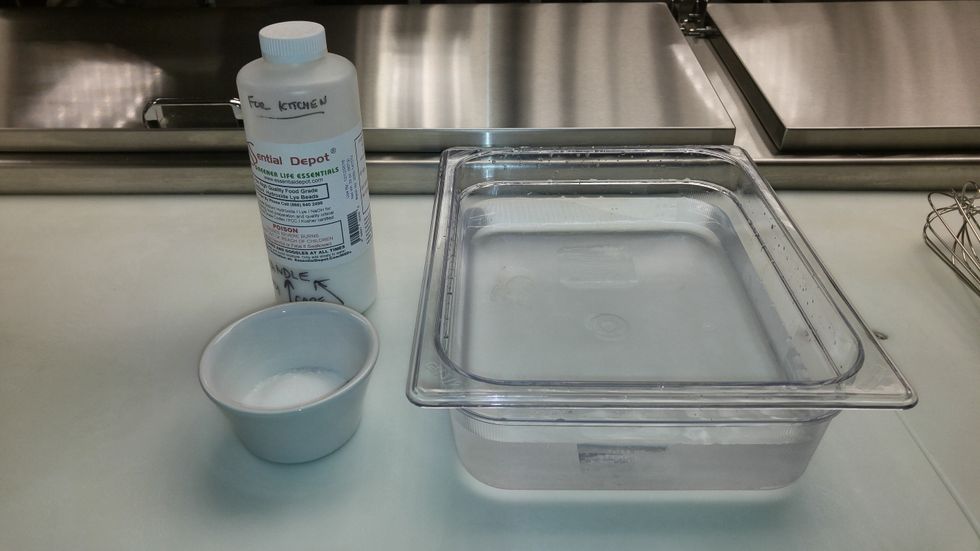 CAREFULLY and SLOWLY add the sodium hydroxide to the water with a whisk, wearing gloves and eye protection. Lye is a highly corrosive chemical and will burn you if it comes in contact with you.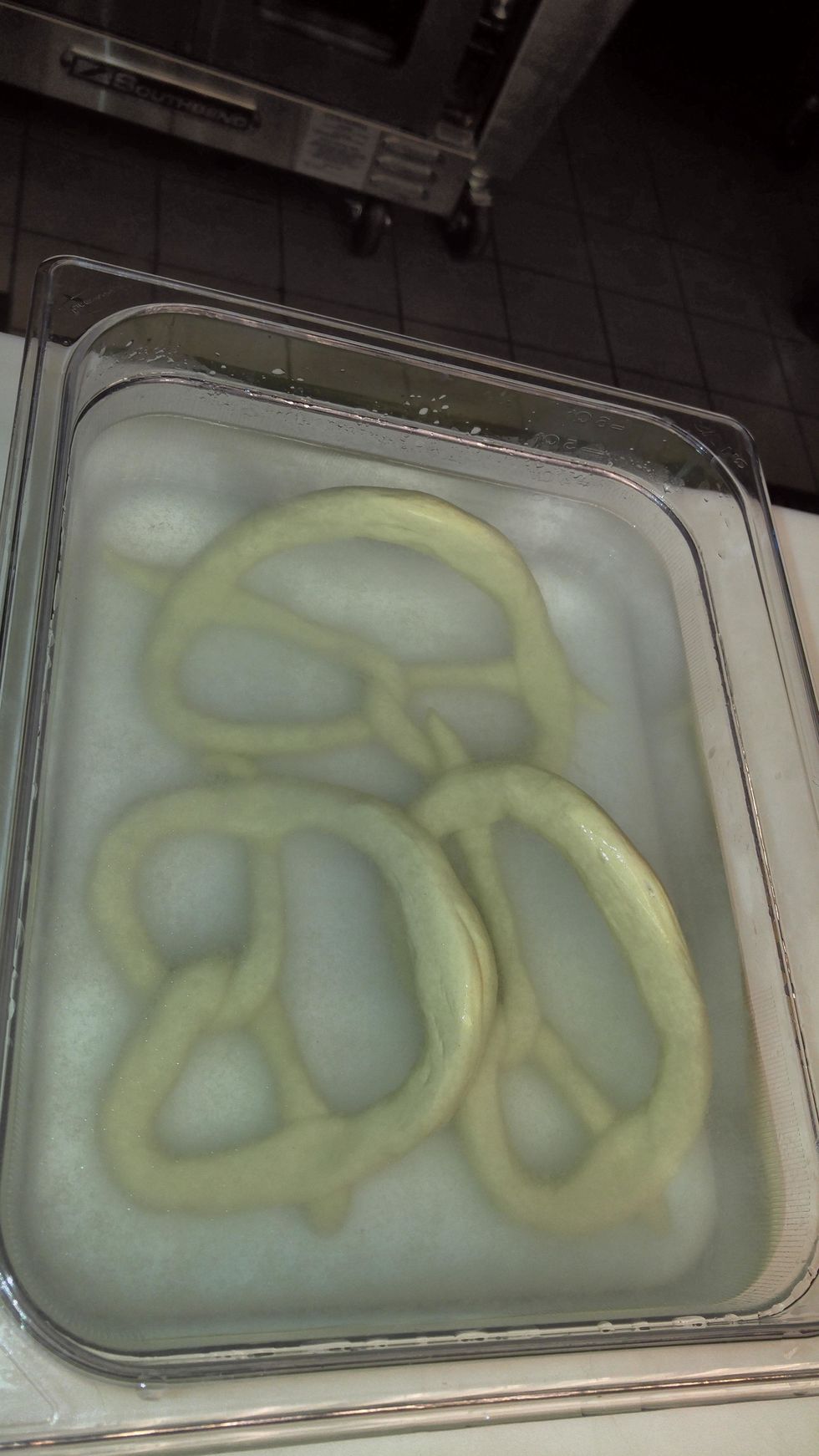 Using gloves, dip the pretzels for 45 seconds. The lye solution gelatinizes the surface starch. Chilling the dough ahead of time makes it easier to handle the raw pretzels.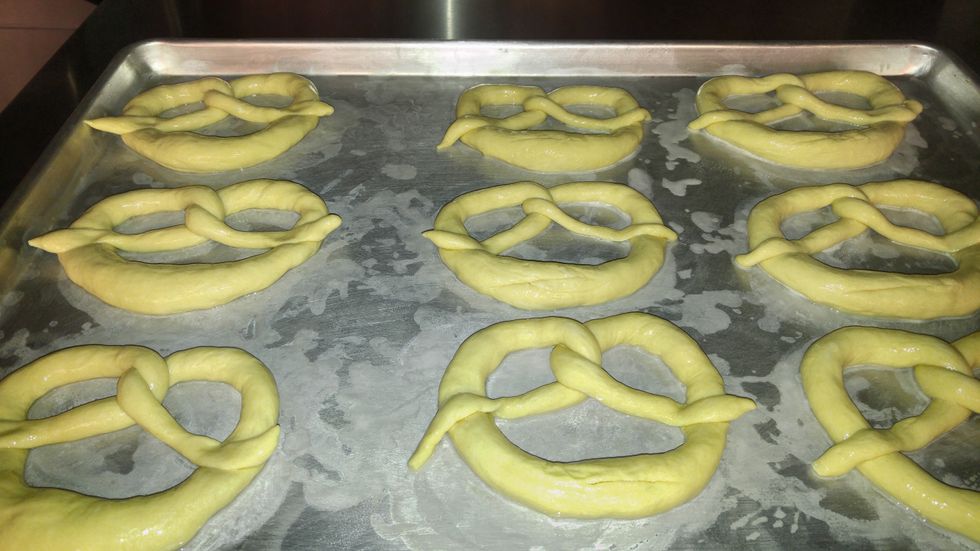 After dipping, lay them out on a sprayed sheet pan and make a slash across the thick center. Salt if desired and place on the center racks in the combi.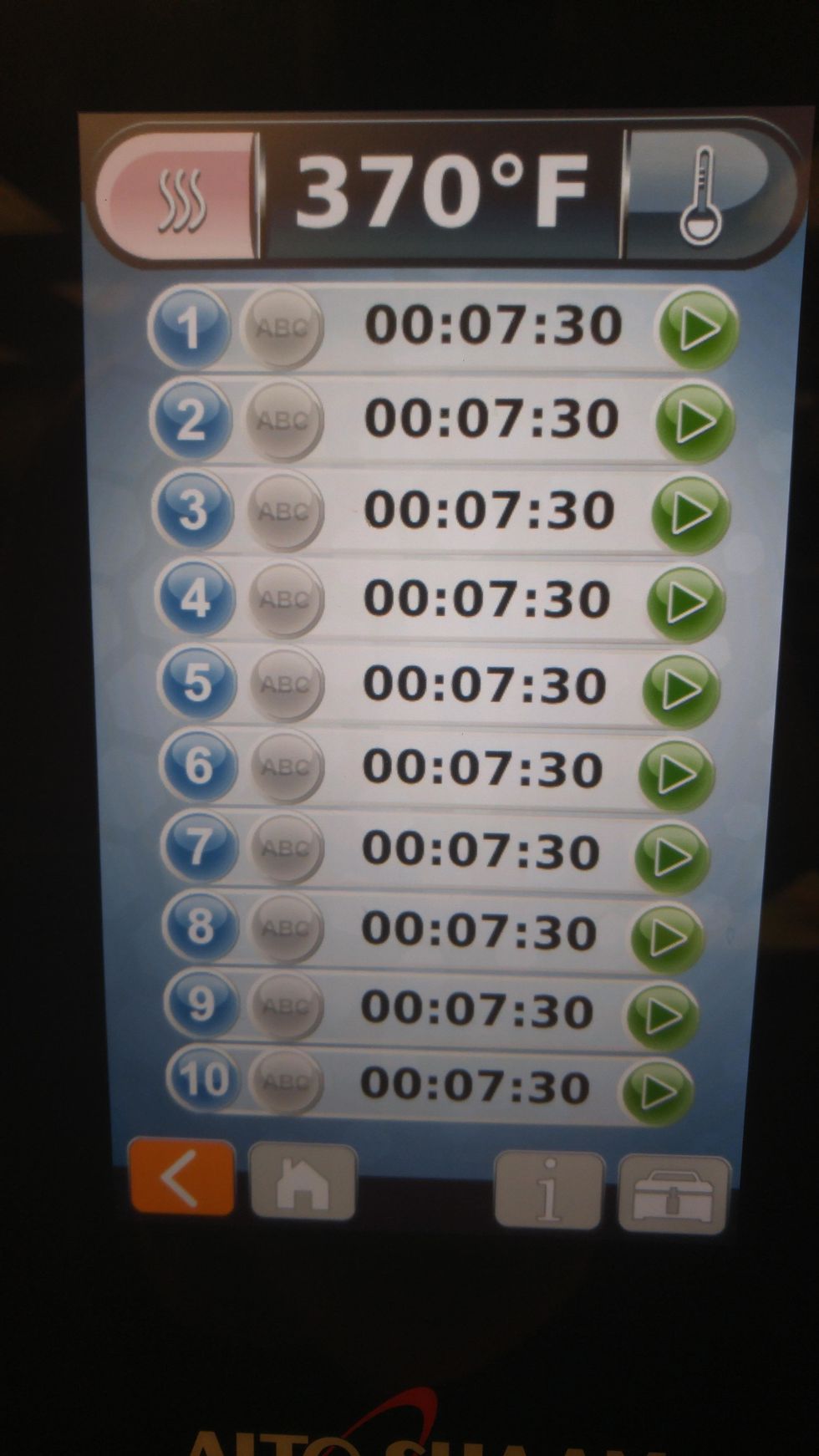 set your shelf timer to 7:30 seconds and hit the play button. If you want to par-bake them for later use...simply back off on the time. The fan auto-reverses so there is no need to spin the pans.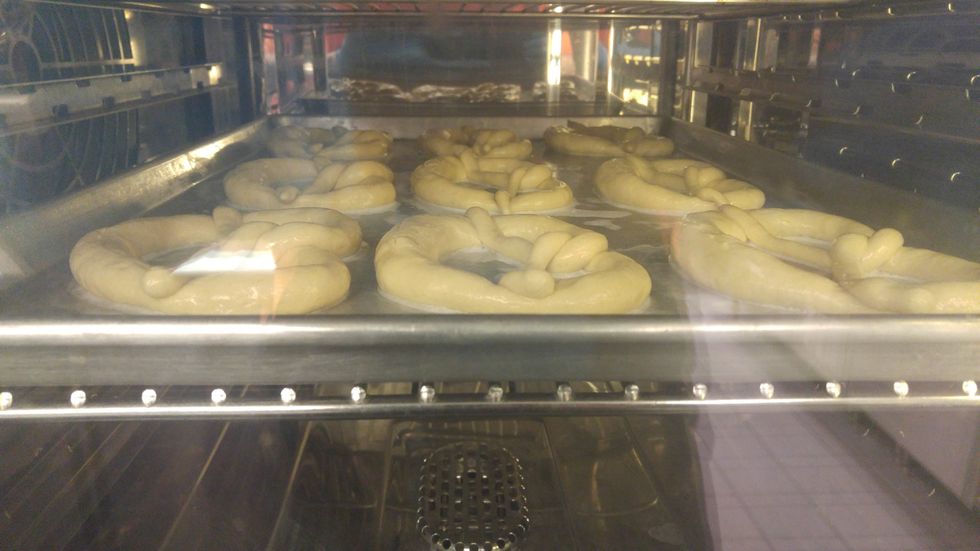 The starch gel hardens to a shiny finish, browning and flavor accumulate rapidly. The lye reacts to the carbon dioxide in the oven to form a harmless edible carbonate.
Best eaten fresh out the oven with butter. These can also be baked longer to at low temp to dry out for shelf stable snacks. Allow to cool completely before packaging.
Warning!!! As stated earlier, Lye is a caustic chemical and can cause serious burns and damage...please exercise caution at every phase of its use. If you do use it, use only "FOOD GRADE LYE".
These pretzels can be made using a baking soda solution instead of the lye. The end product will not have the same qualities but will still result in a delicious pretzel.
4.0lb AP flour
2.0lb 100 degree F water
3.0Tbsp Butter
2.0pch salt
0.0oz active dry yeast
3.0oz Food Grade Sodium Hydroxide
100.0oz room temp water