Found a fun recipe on Epicurious for "Funny Bones." I was looking for some treats to decorate a Halloween cake for a friend's birthday.
151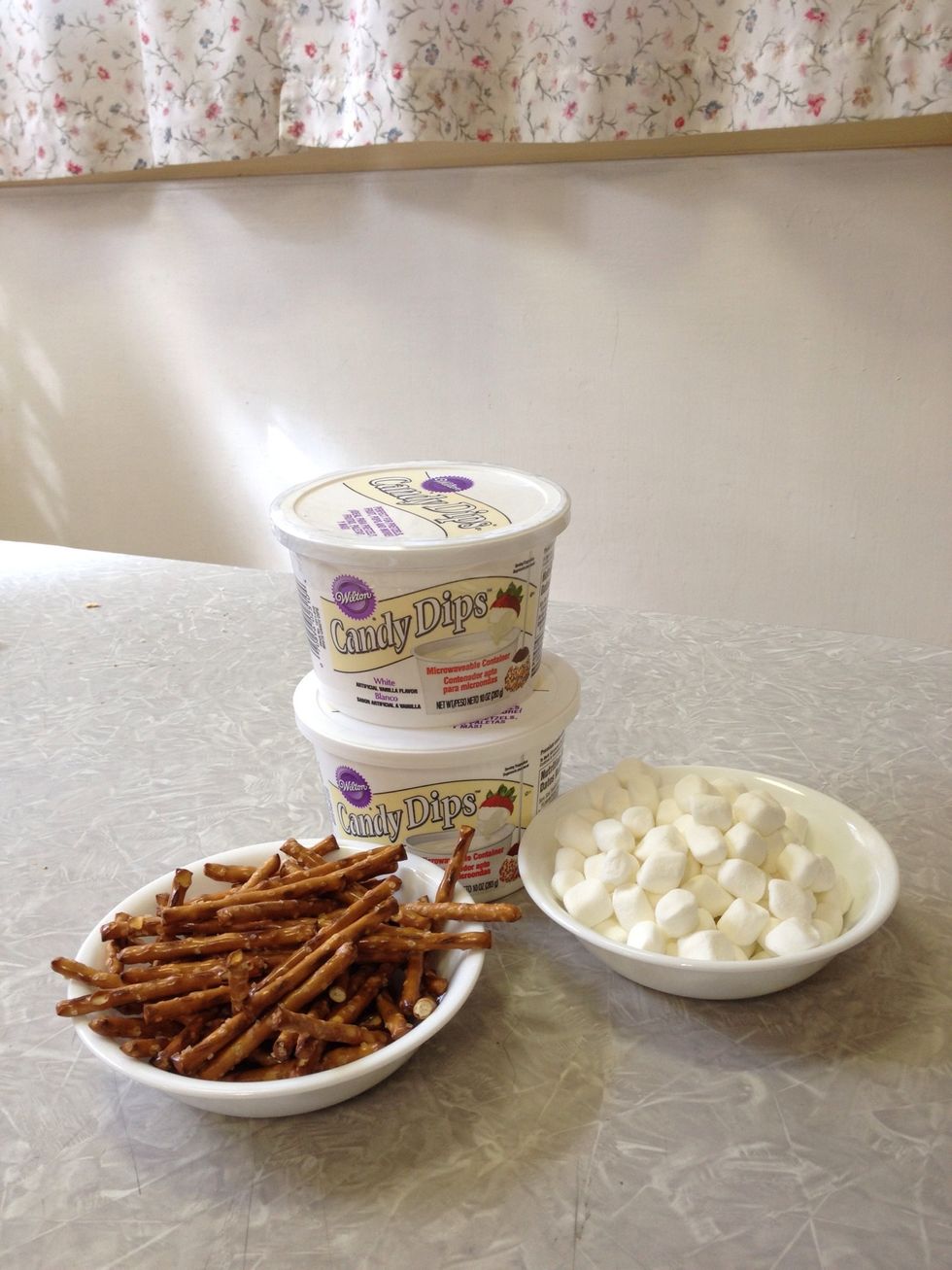 Gather your ingredients. I broke some of the pretzels to have varying sized bones.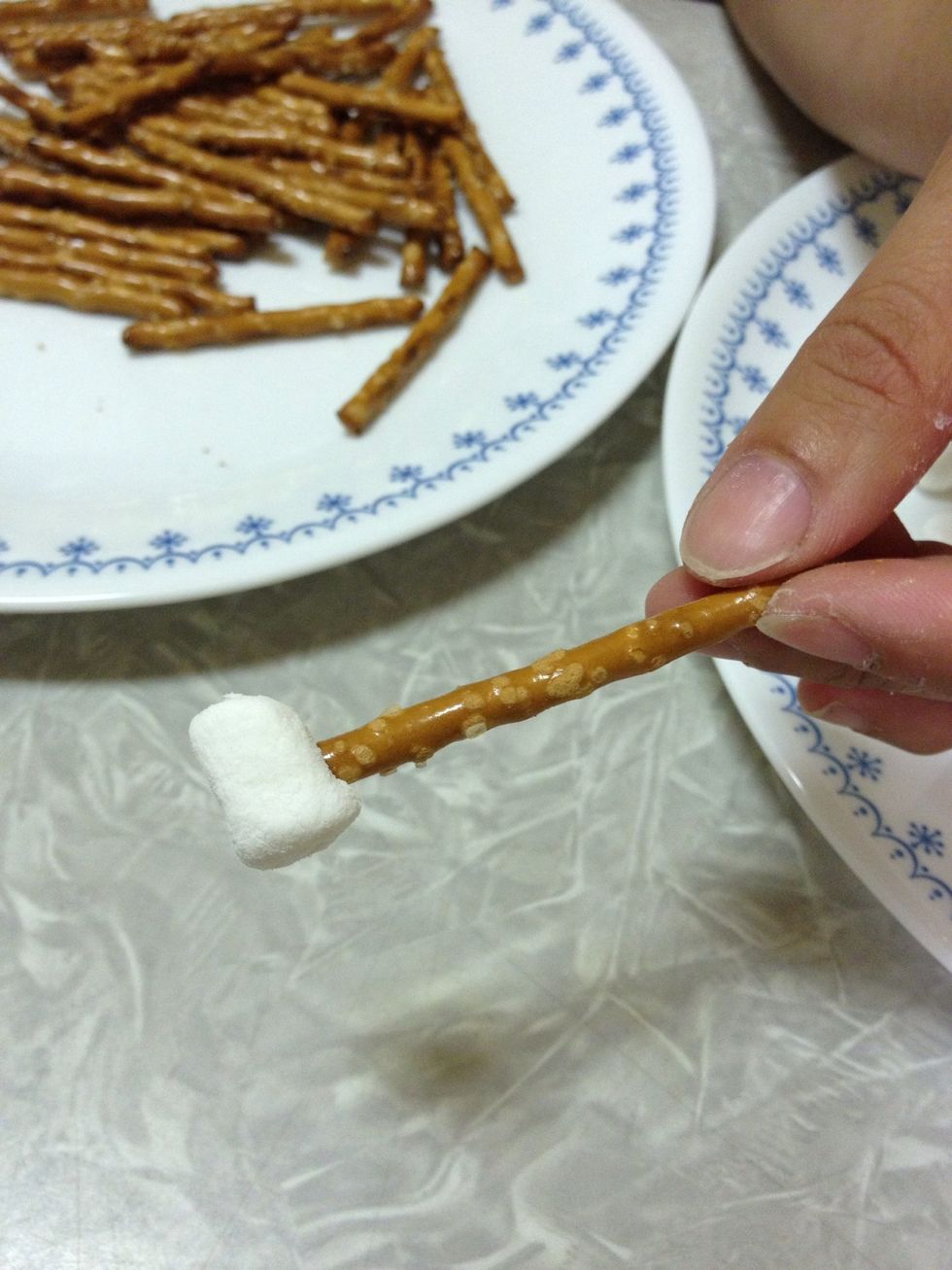 Place a mini marshmallow on each side of the pretzel to form a bone.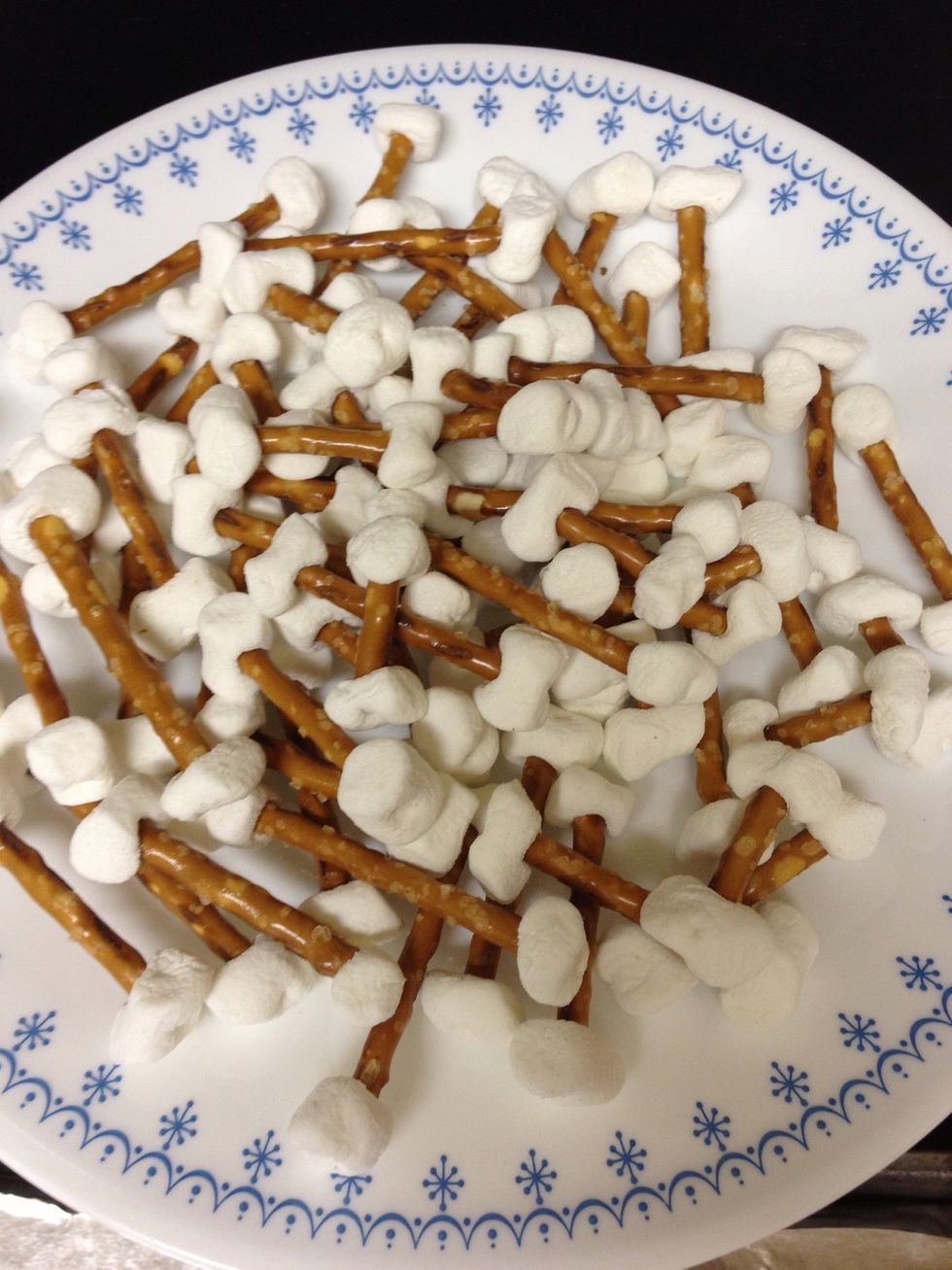 Soon you will have a plate full of naked bones.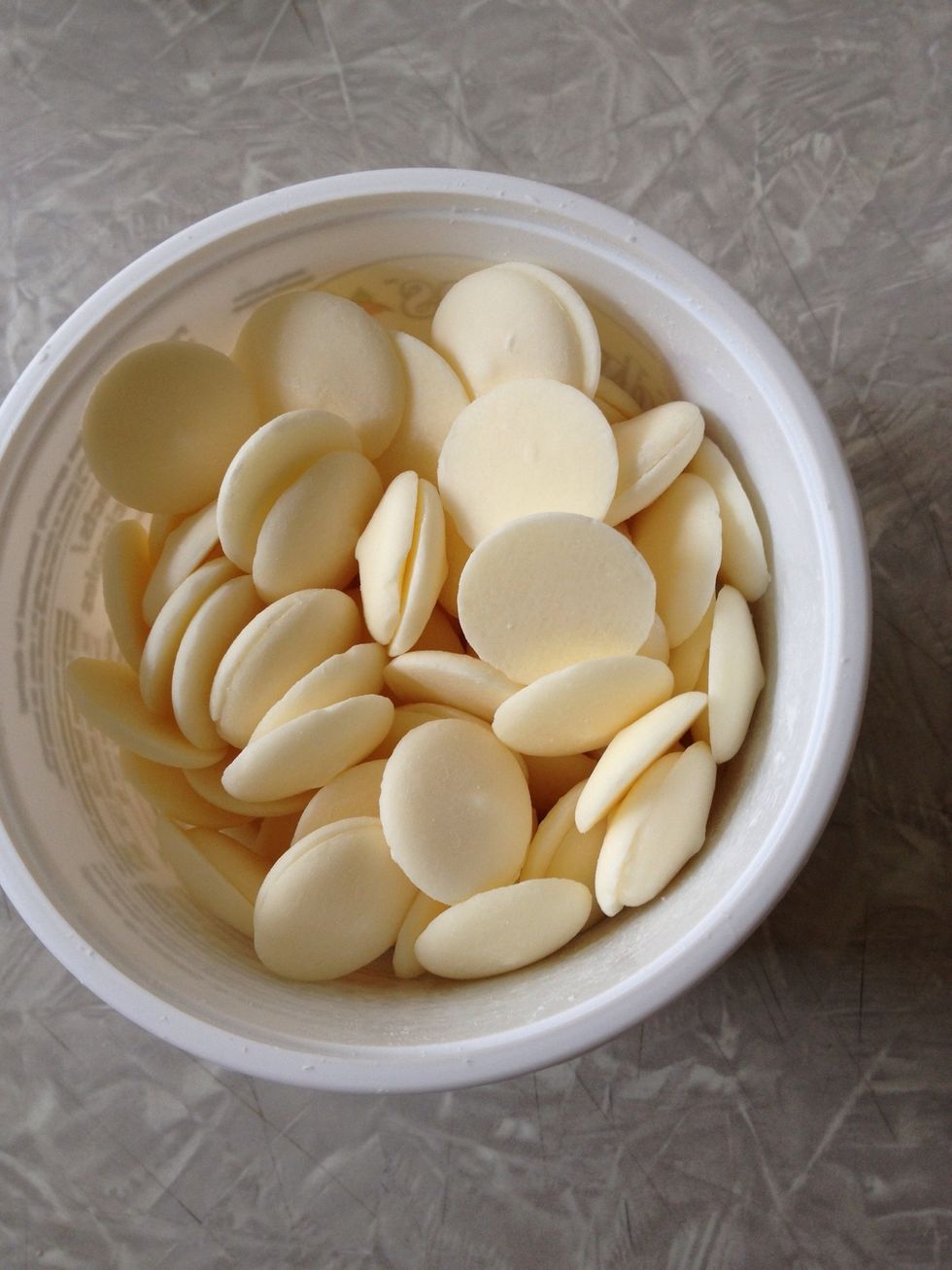 Time to dip in white chocolate or candy bark. I find Wilton Candy Melts the easiest to use.
Follow the directions to melt in the microwave or on a stovetop.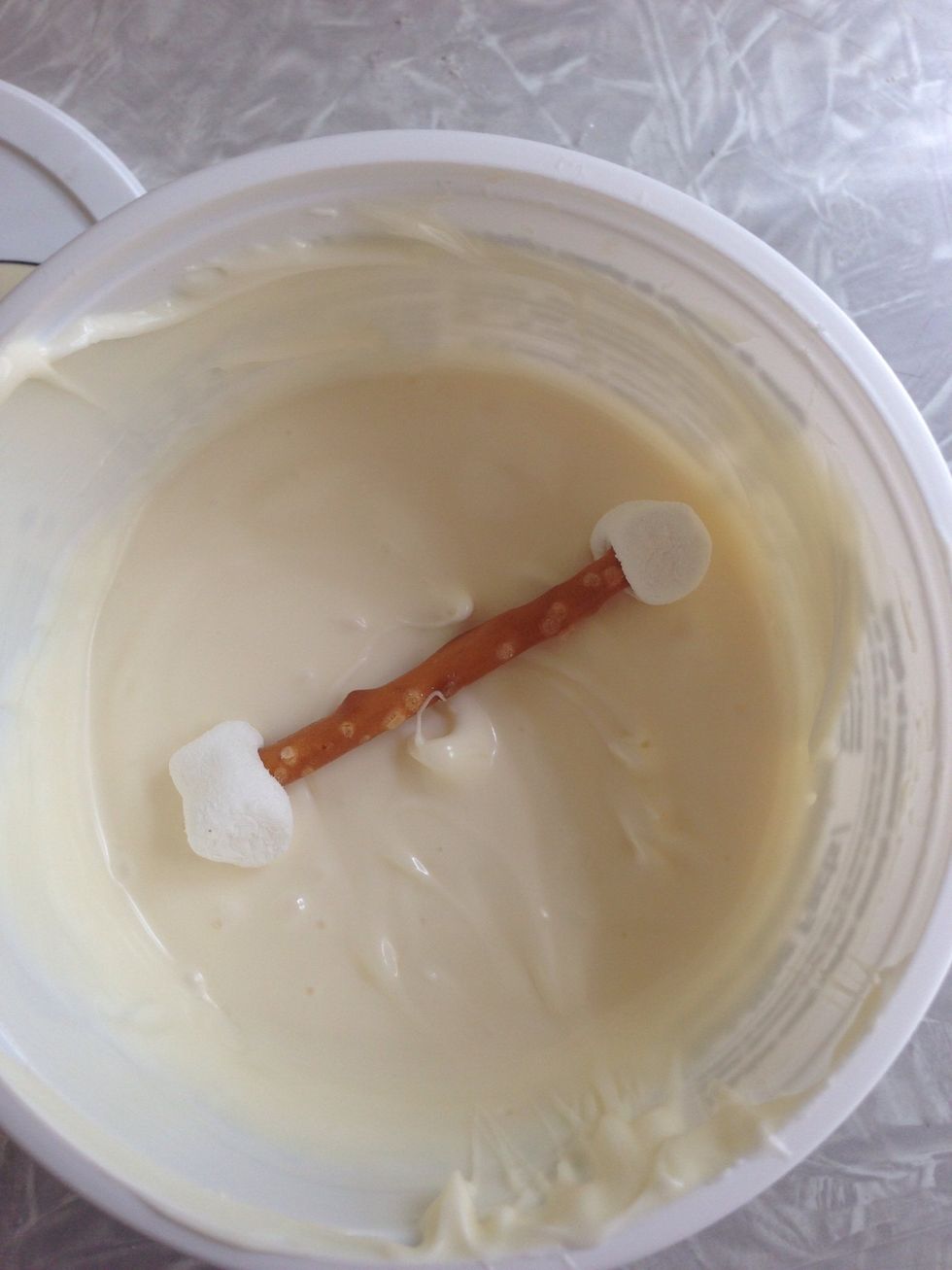 Time to dip!!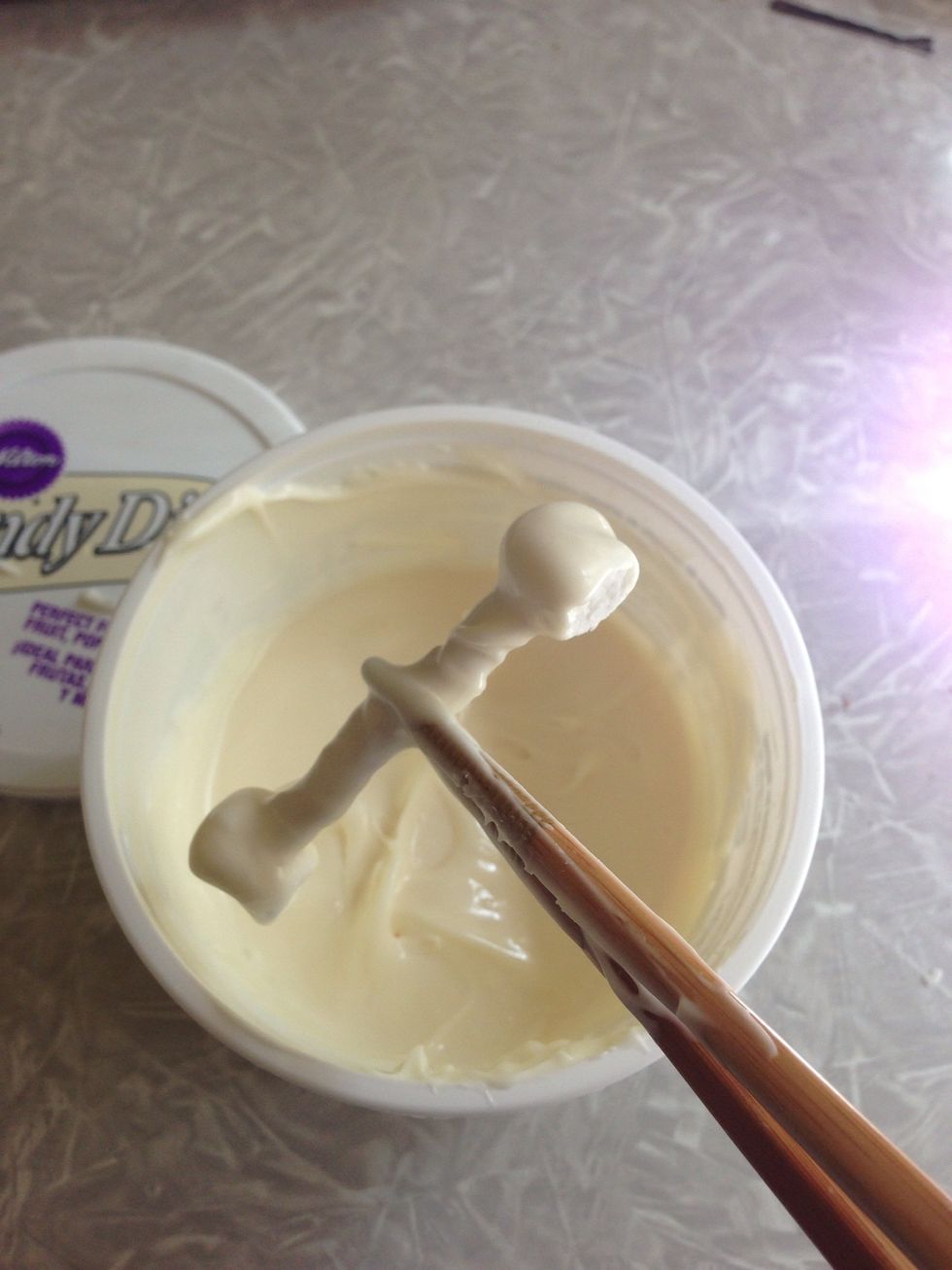 Use chopsticks or a fork to fish them out of the melted candy.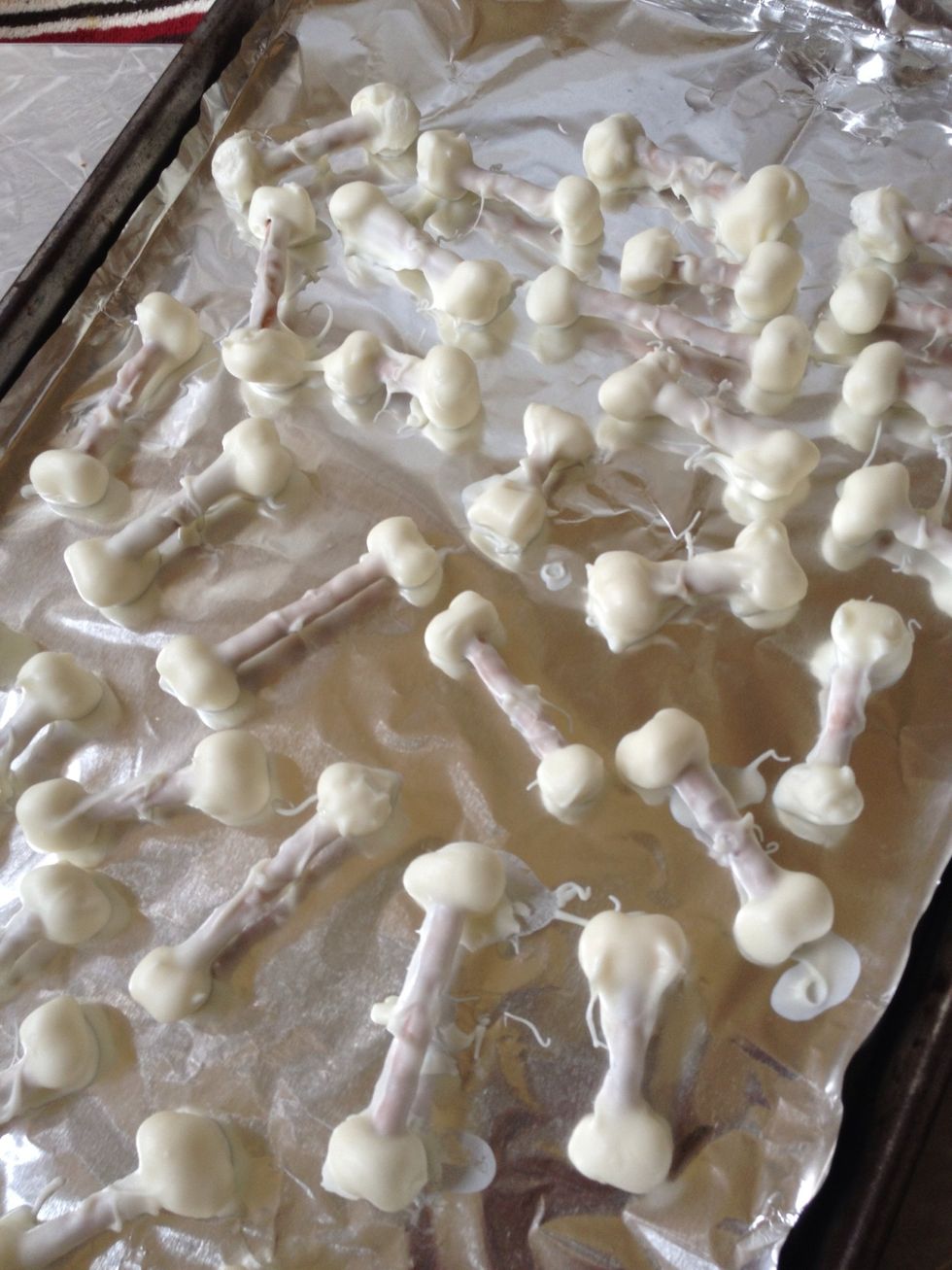 Set them on foil or parchment paper to dry.
Dipped them a second time to hide the pretzel a little better.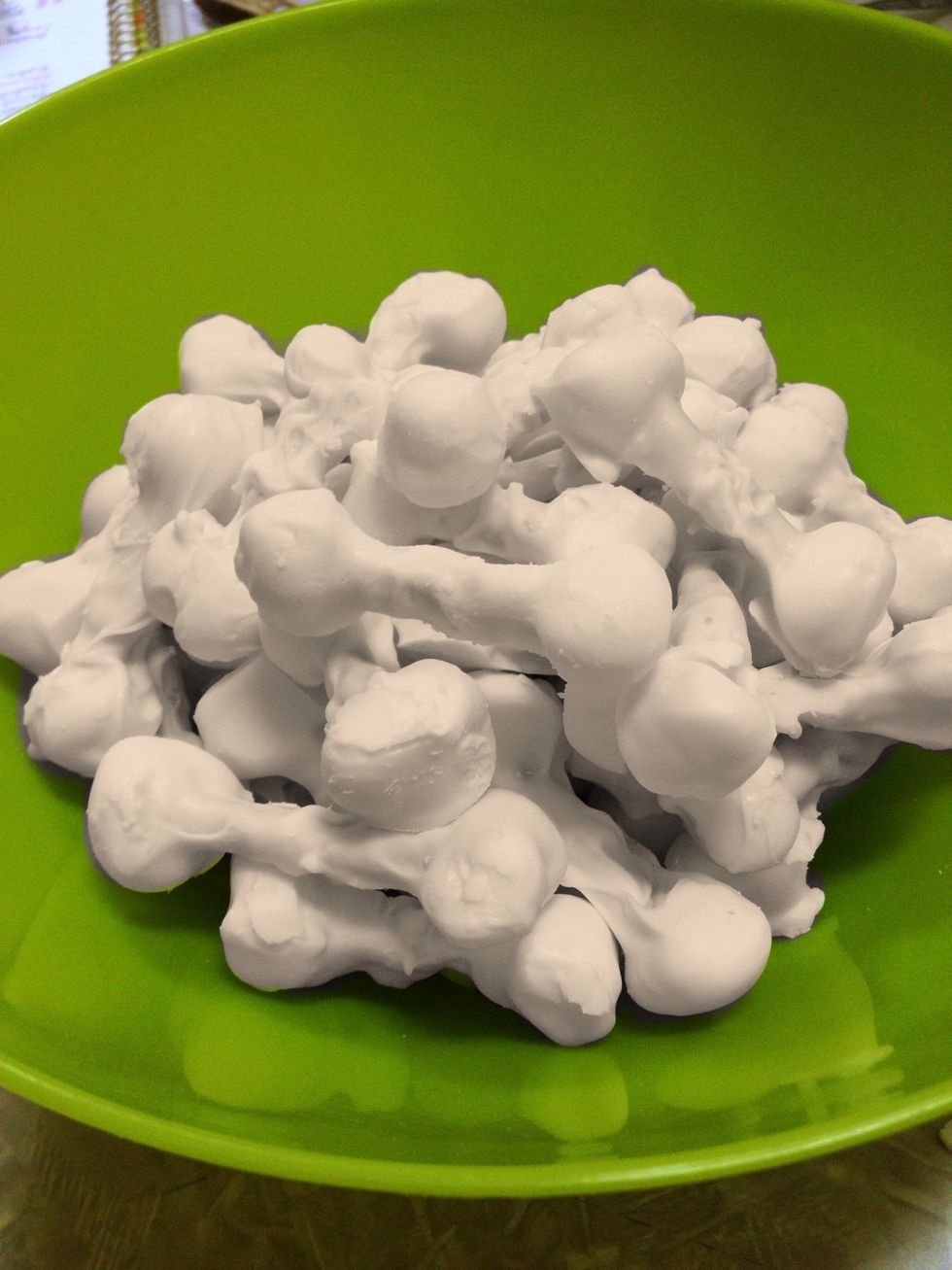 Ready to enjoy!!
Pretzel Sticks
Mini Marshmallows
White Chocolate or Candy Bark
Microwave or Double Boiler
Chopsticks or Fork
Foil