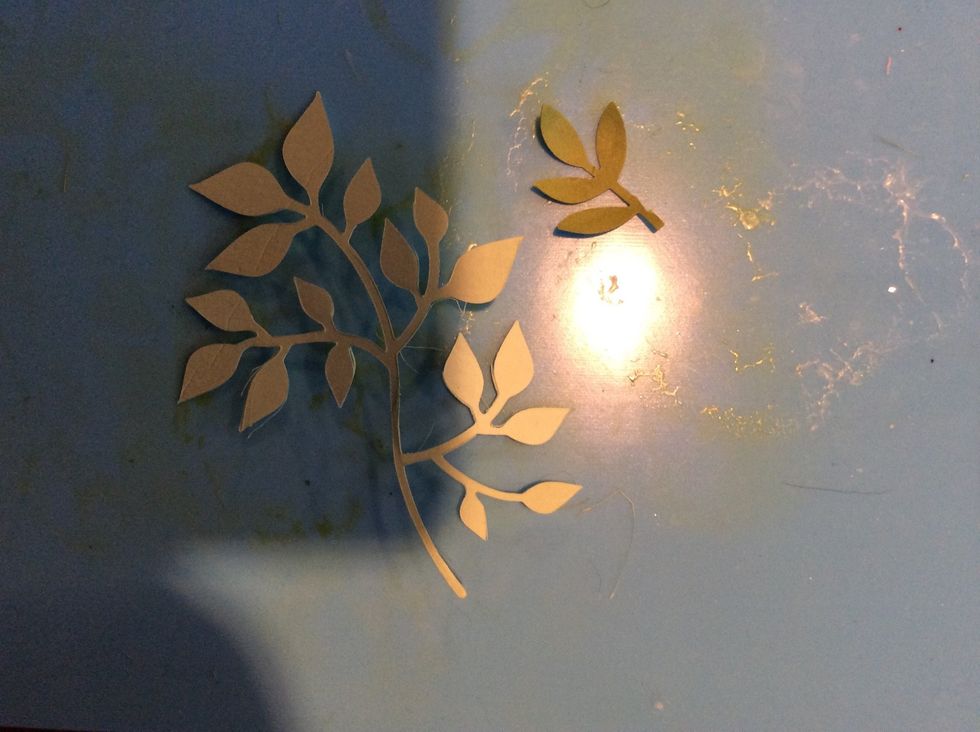 Punch or die cut leaves. A softer green color is better; the next step will add darker tones.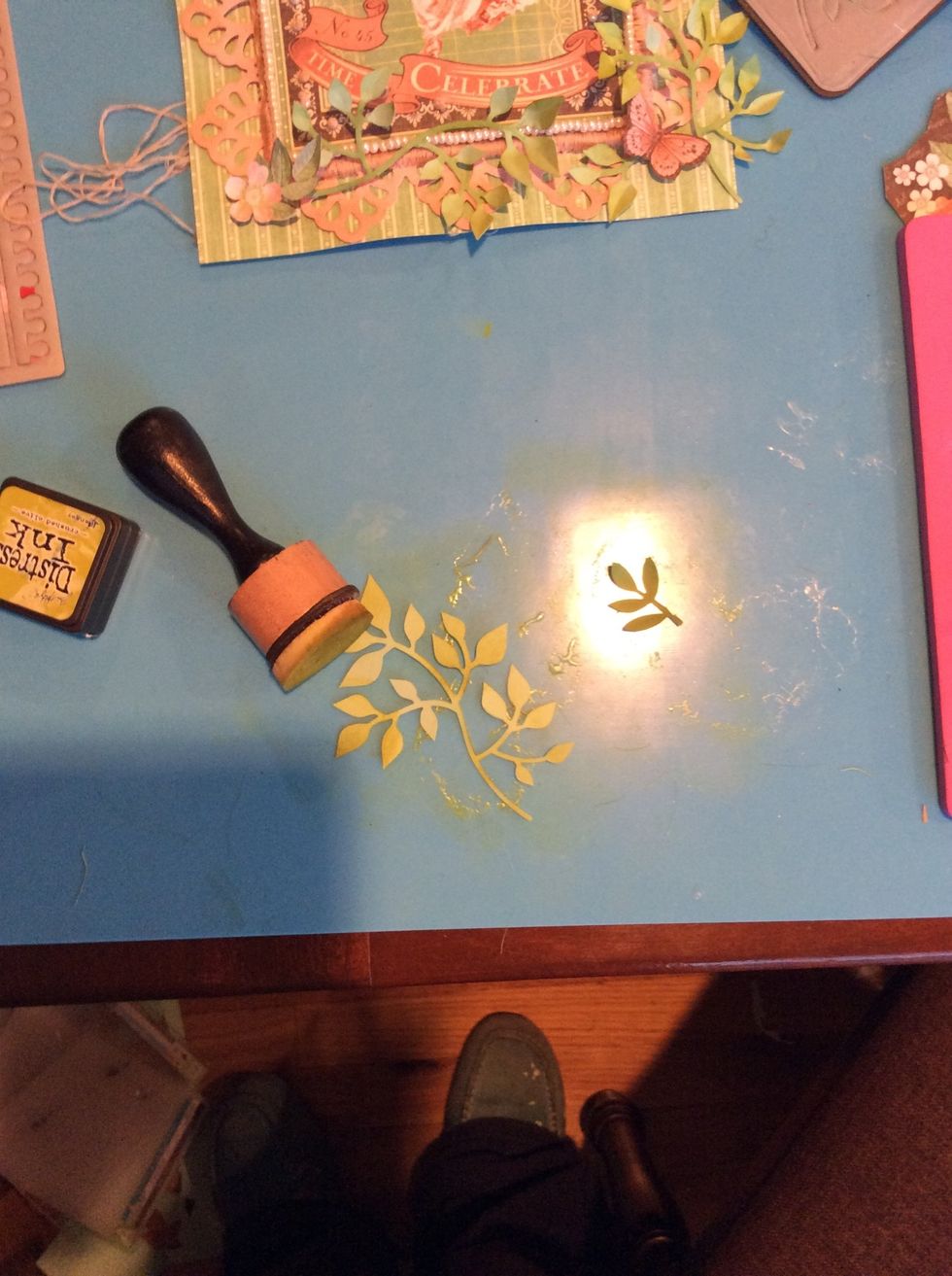 Randomly ink with a darker green. You can also ink your edges. Use a copic to color your stems an even darker green or brown color.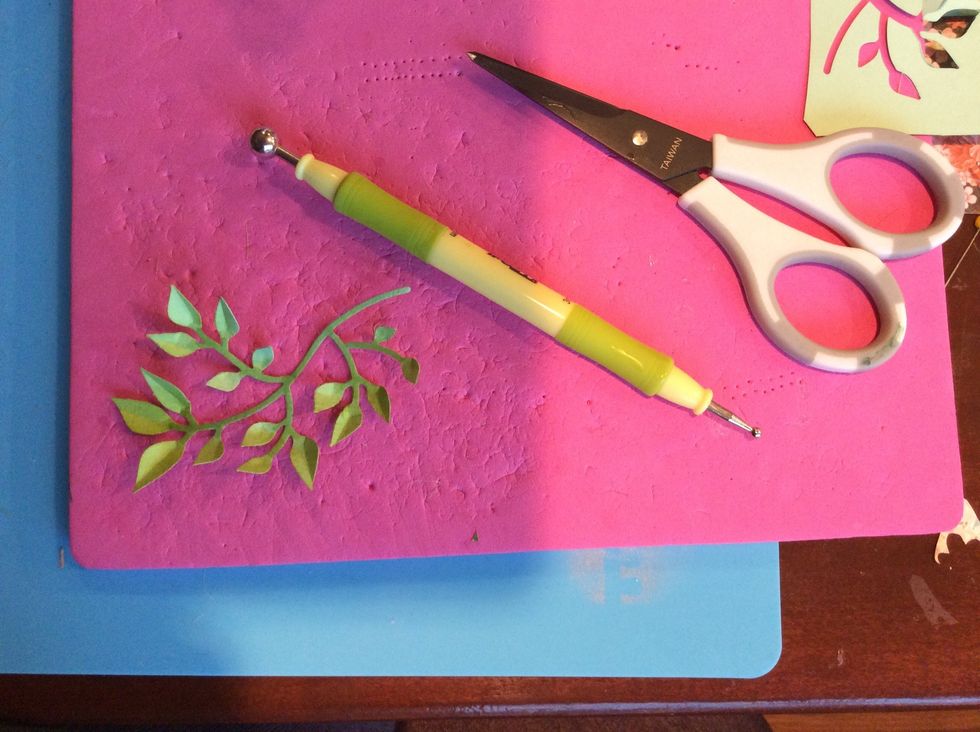 Using a ball tool gently form and roll your leaves on a foam mat. I also gently score some of them down the center.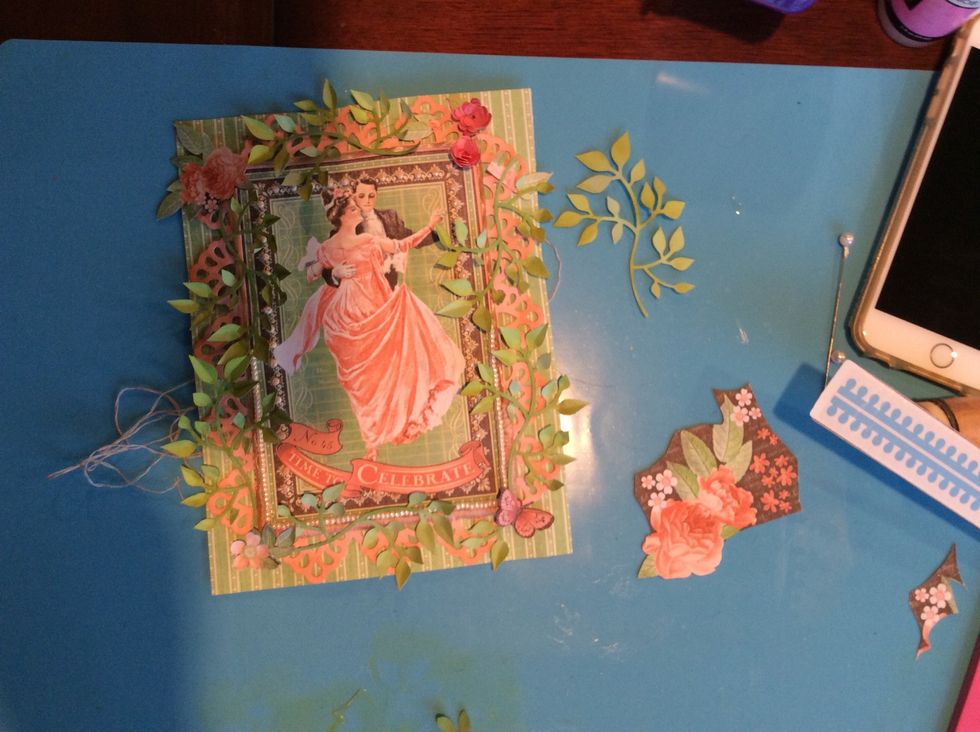 You're ready to start using them on your project. Tip: If your stems are exceptionally thin, put some glossy accents on the back and let dry. Your stems will still be bendable, but much sturdier.
Punch or die cut paper leaves
Ink/ ink applicator
Foam pad
Sculpting ball tools
Copic or other markers