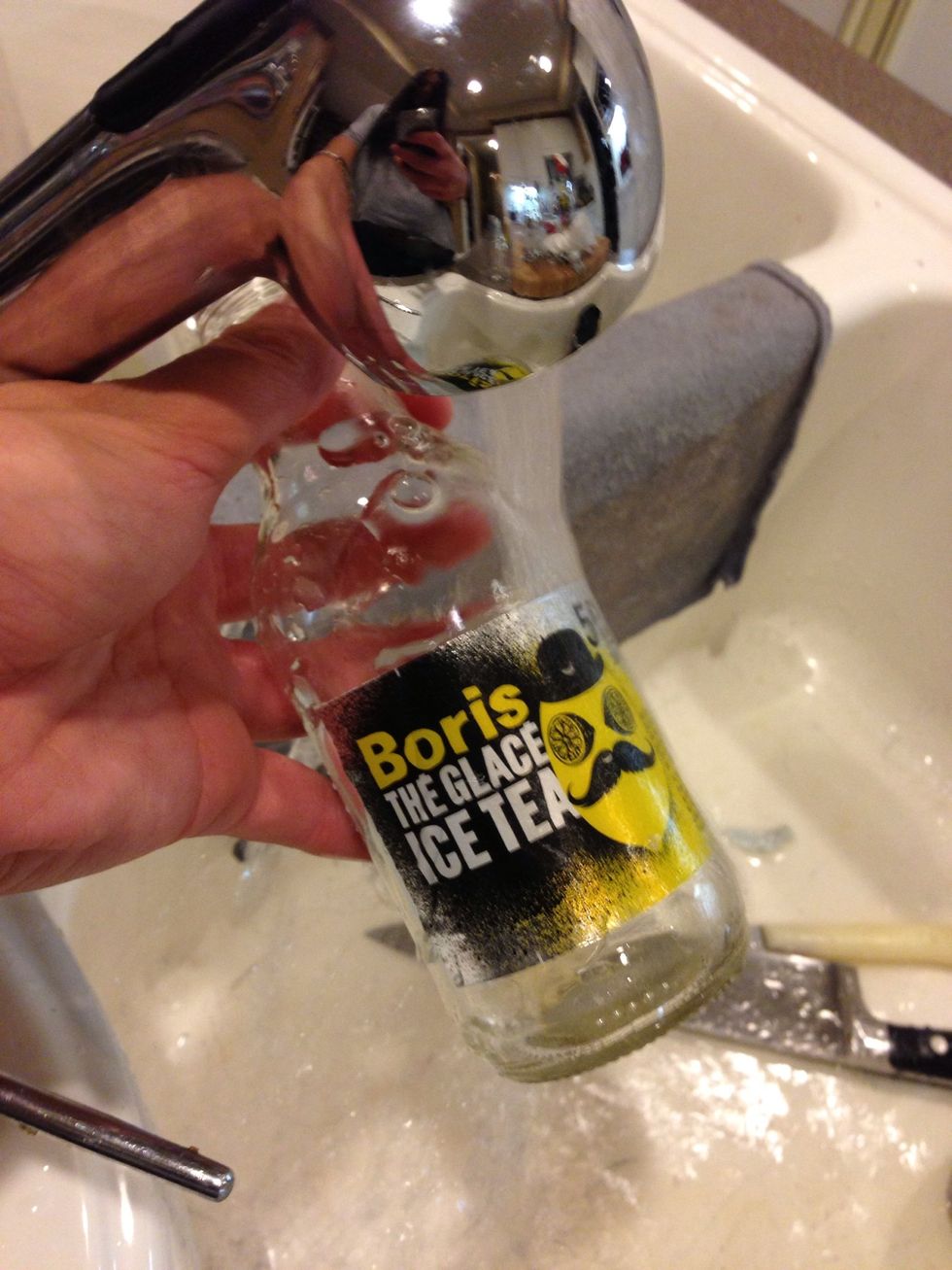 Run under hot water to help take the label off.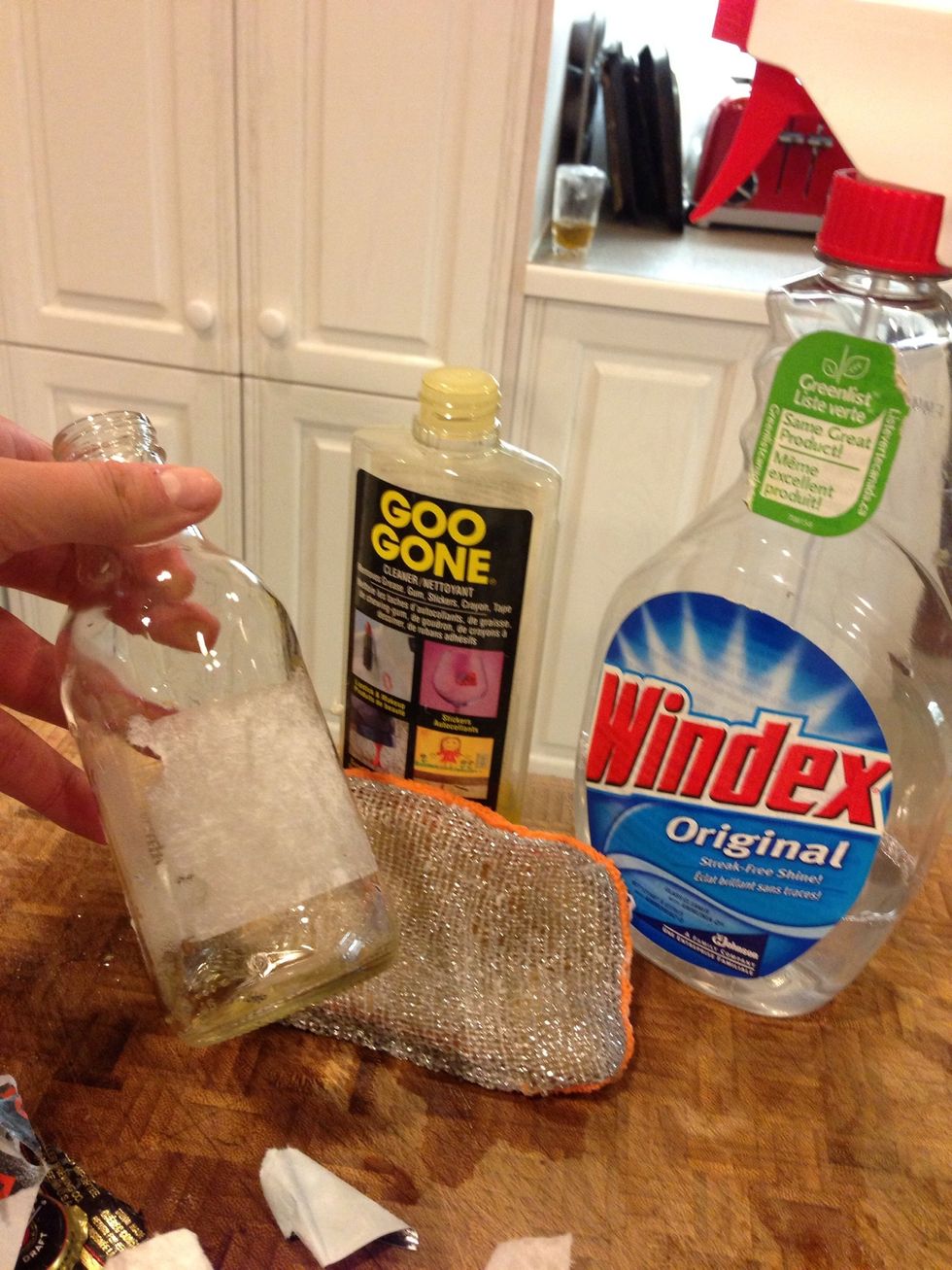 Use cleaning products and a scrub sponge to help get the glue off.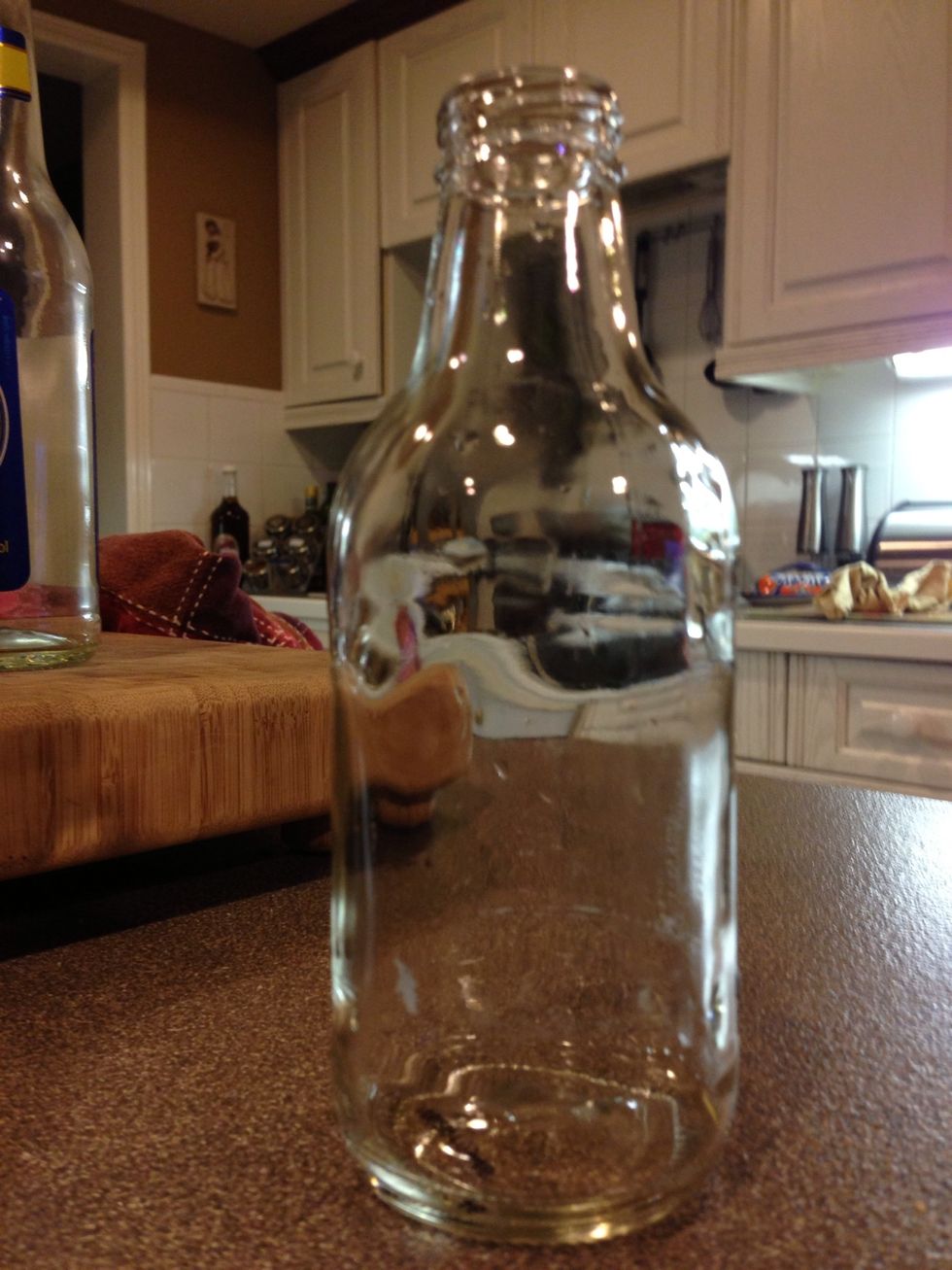 Wash well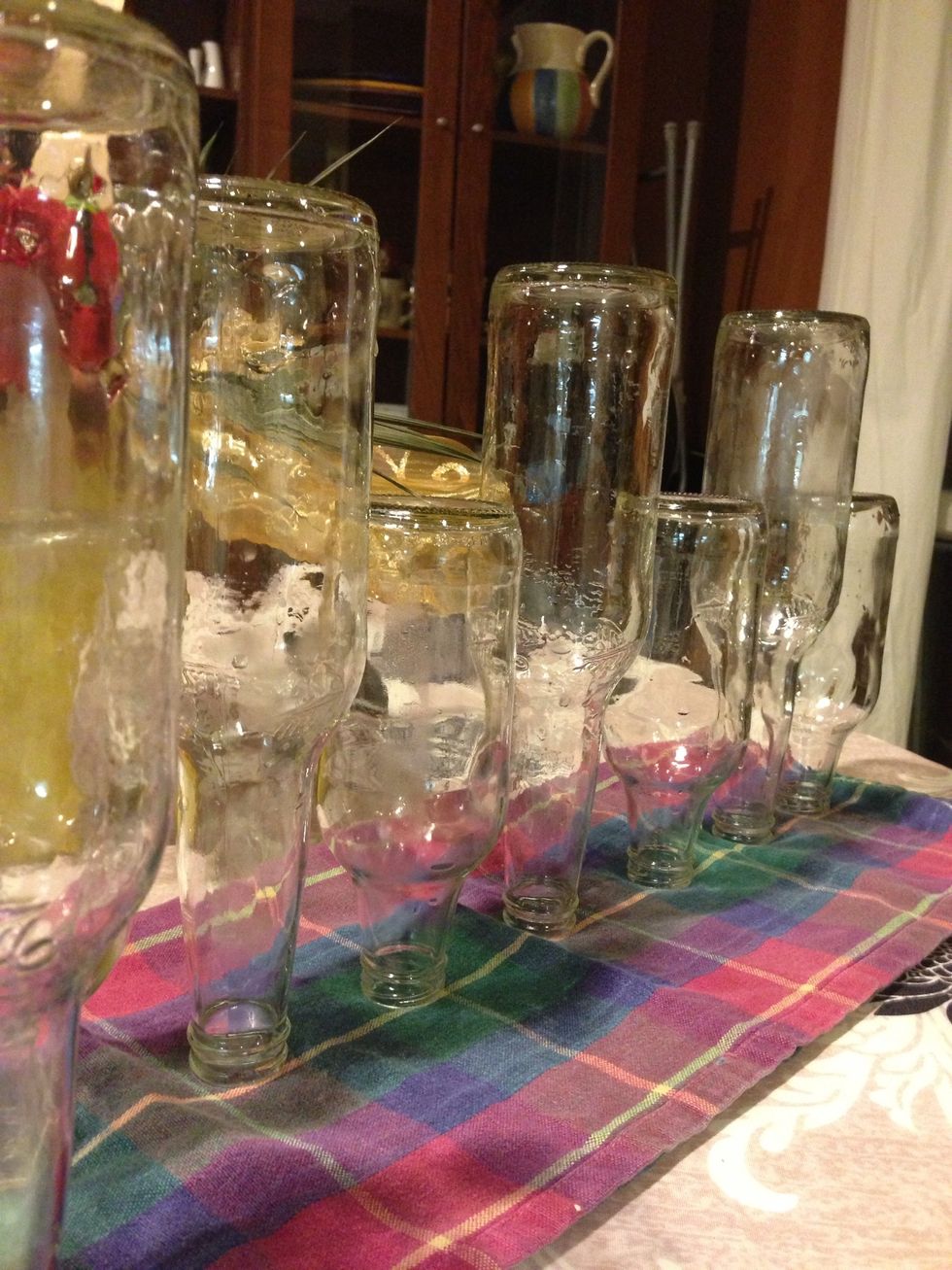 Let dry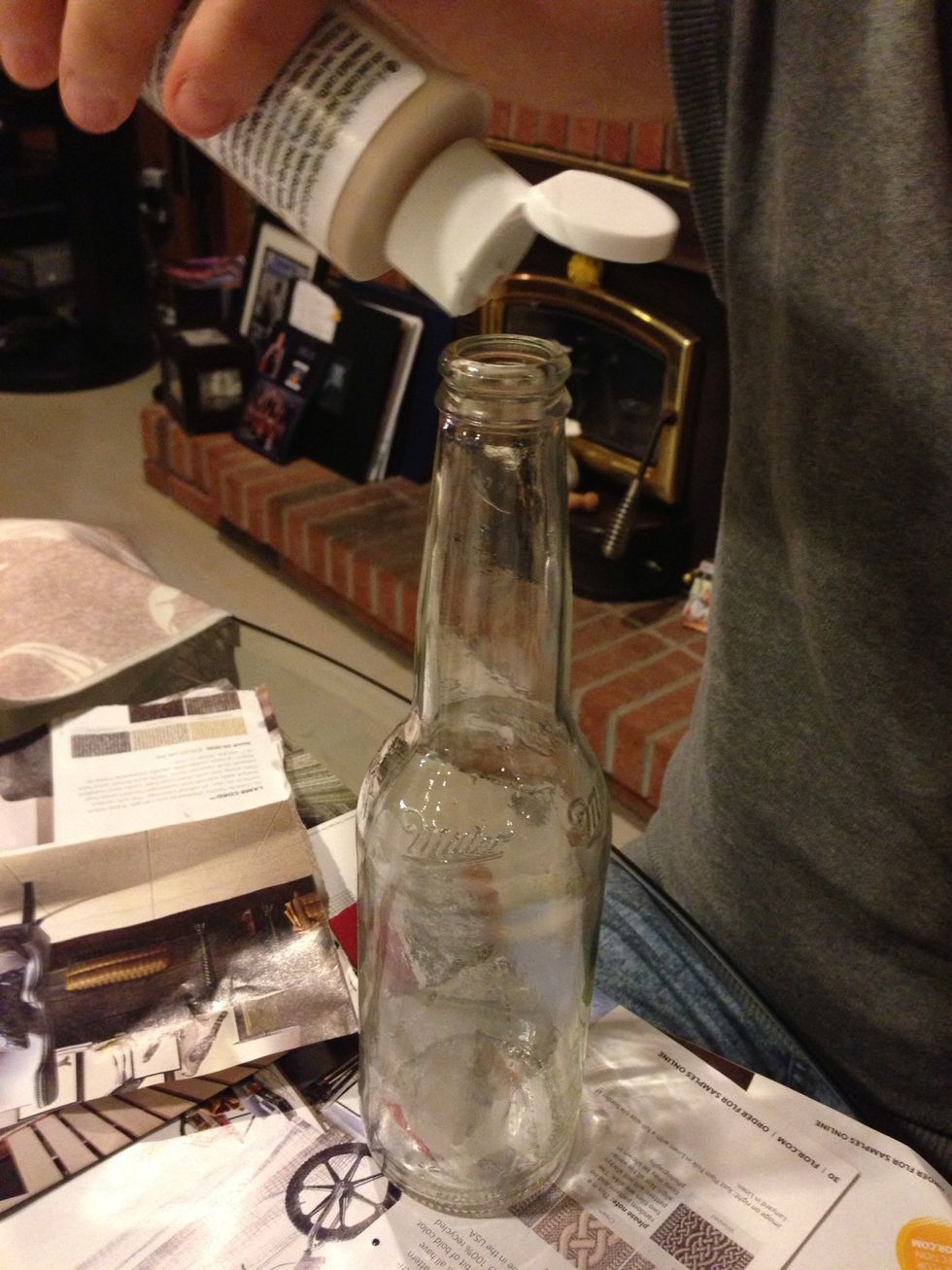 Poor in a nickel-sized dollop of paint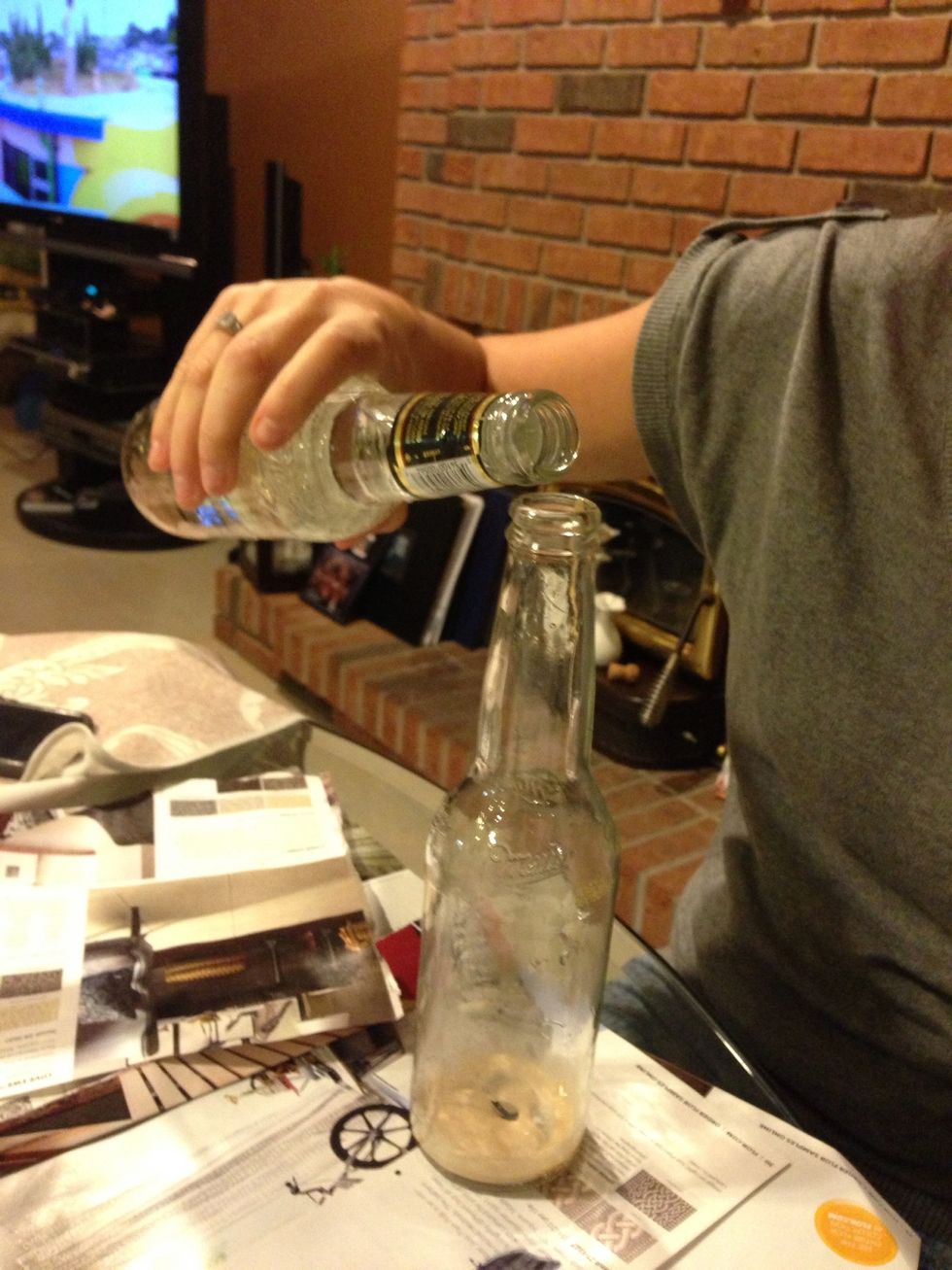 Add a small amount of water to make paint runnier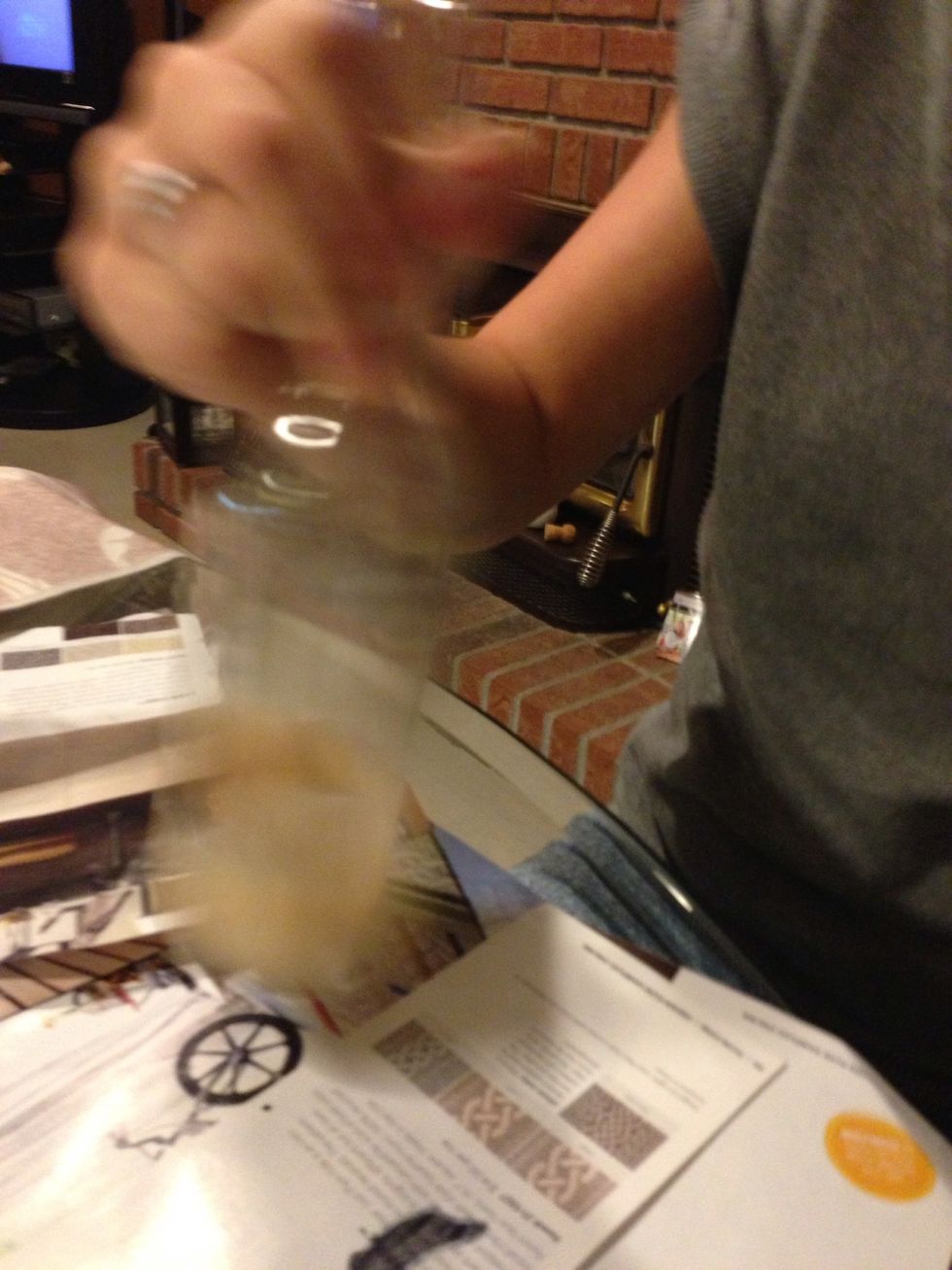 Mix well.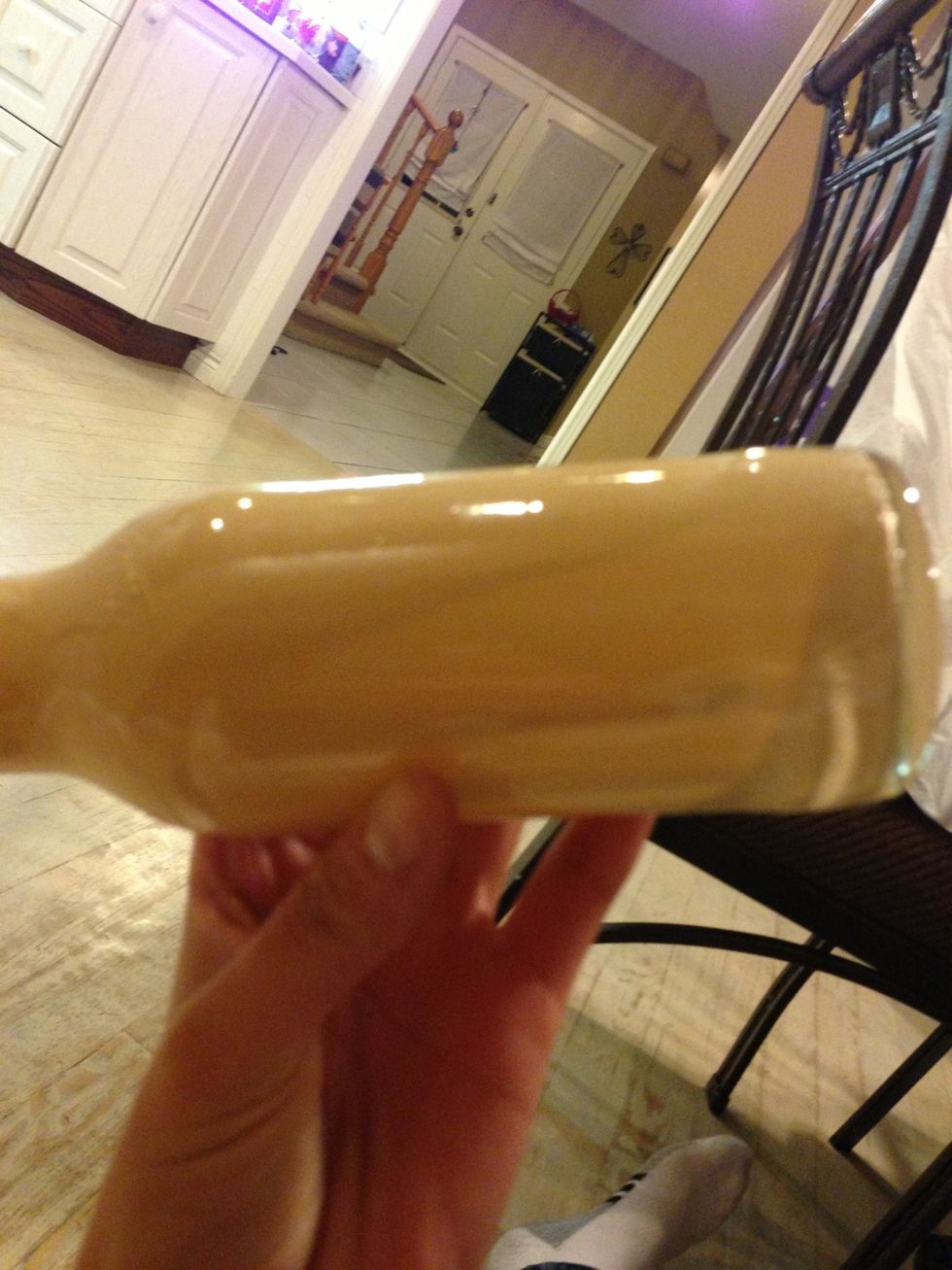 Twist the bottle so the paint covers the inside.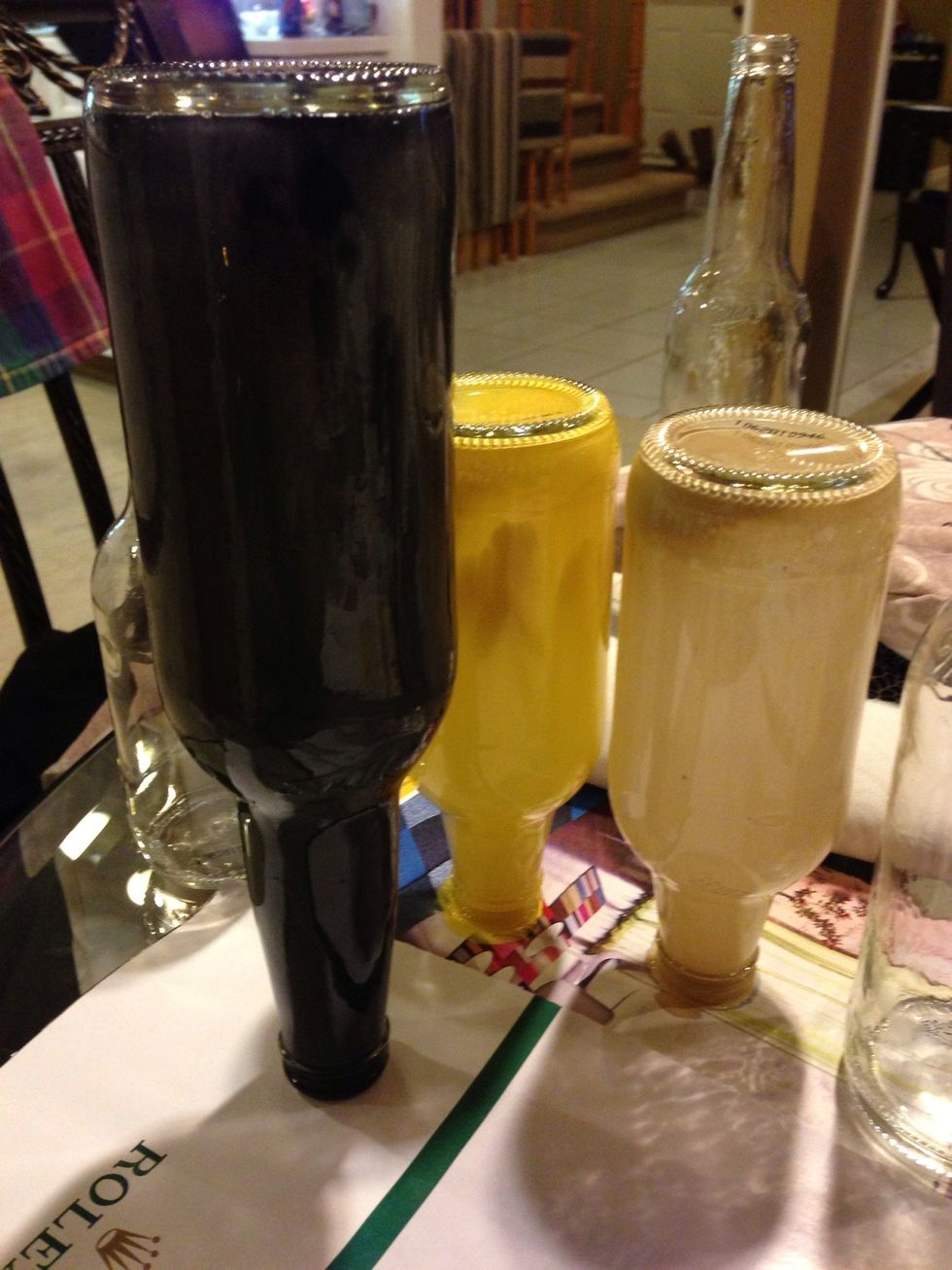 Let sit upside down on newspaper for five minutes.
You will have to repeat the painting process several times. The more paint layers, the more opaque.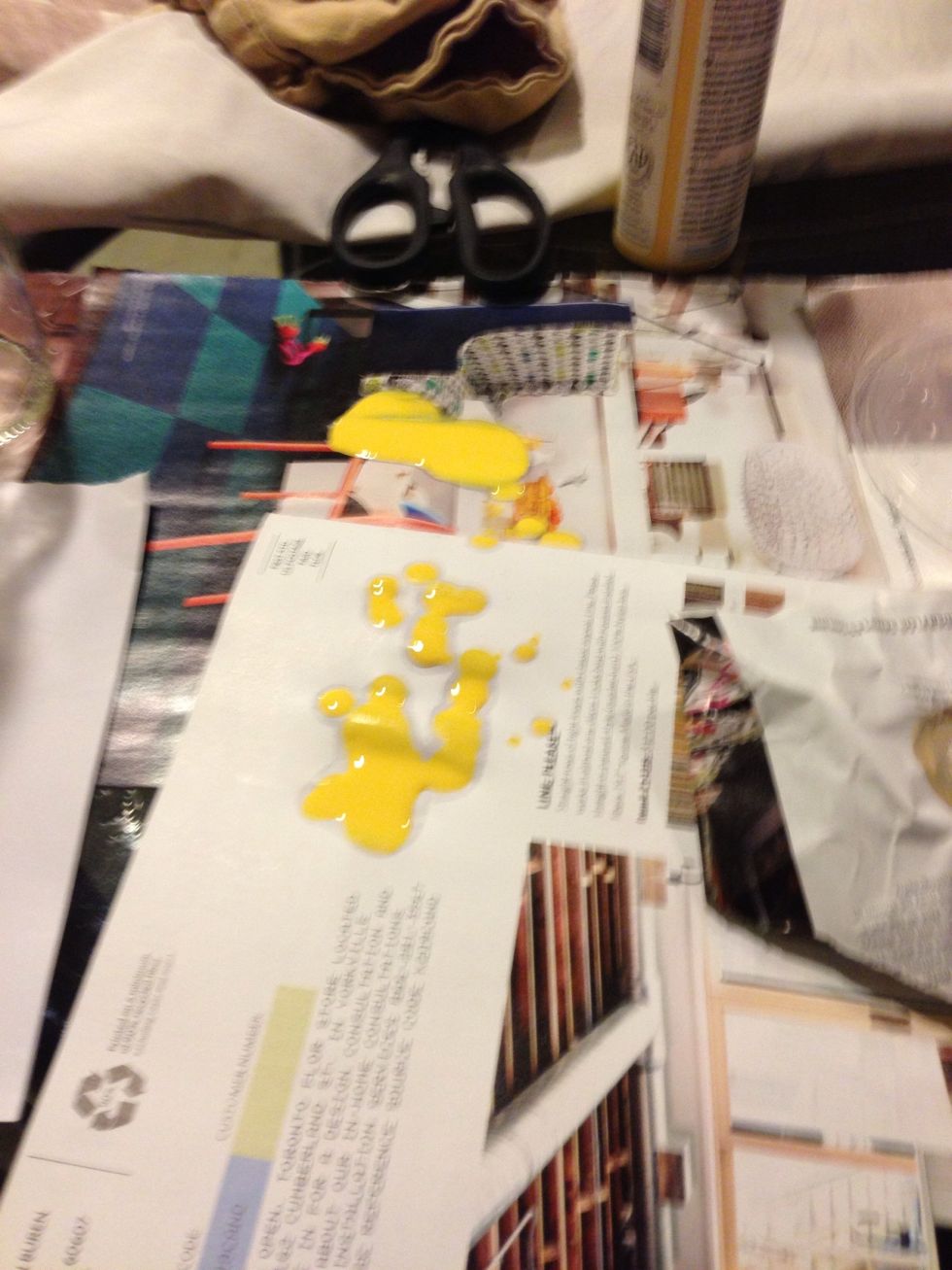 Keep paper towel handy.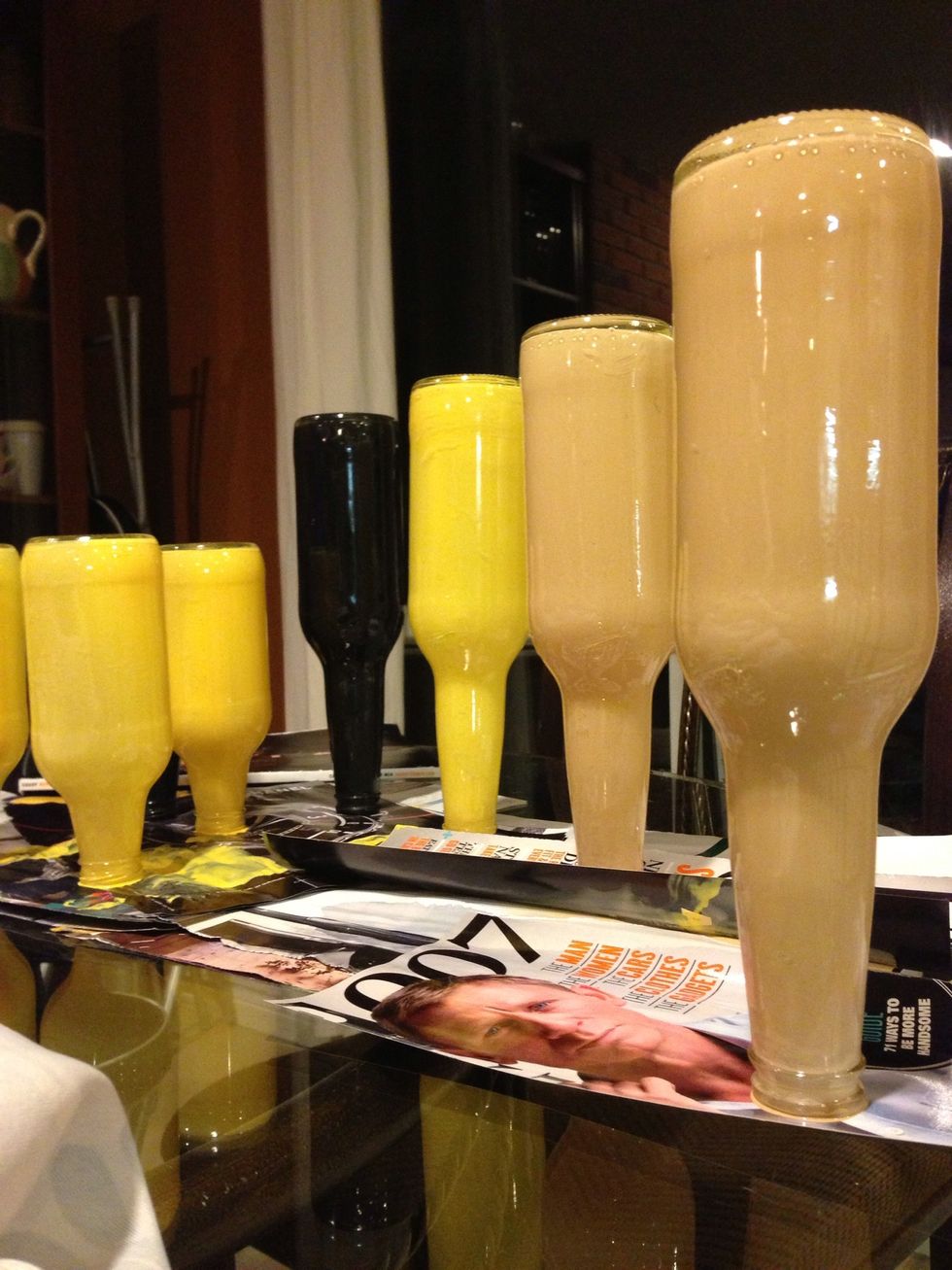 After redoing the process until the bottles look right let them dry.
When finished. Use them for fake flowers or candles. Do not put water inside or paint will peel.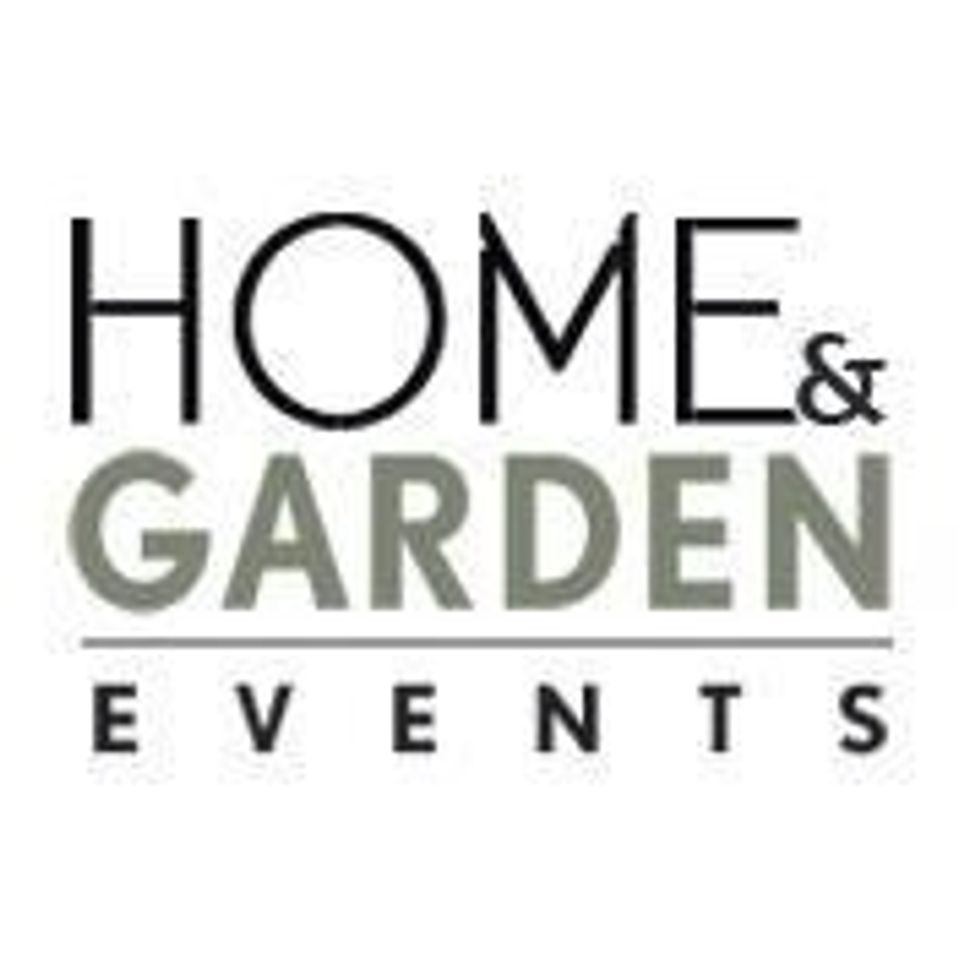 Guide brought to you by Andrée of Home and Garden Events (homeandgardenblog.com).
Glass bottles
Acrylic paint
Soap
Scrub sponge
Newspaper
Water
Andrée Of @Homeshows
I'm Andrée, Social Media Coordinator 4 Marketplace Events, producer of consumer home + garden shows. Snapguides of #CRAFTS #DIY & #SNACKS!