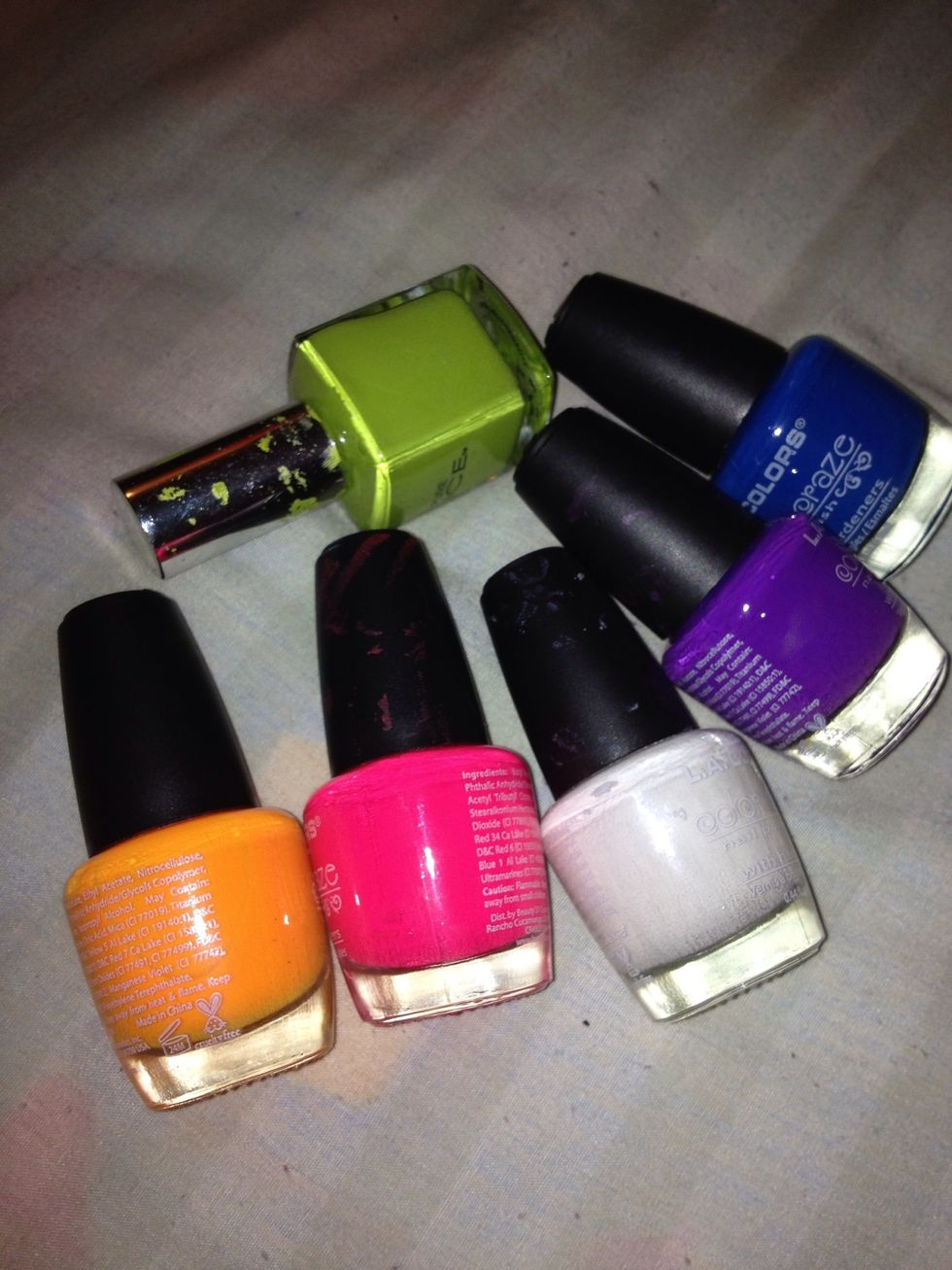 Pick some nail polish you like.
Get a piece of cardboard or an old box. (I'm using an old plastic box that some nail polish came in)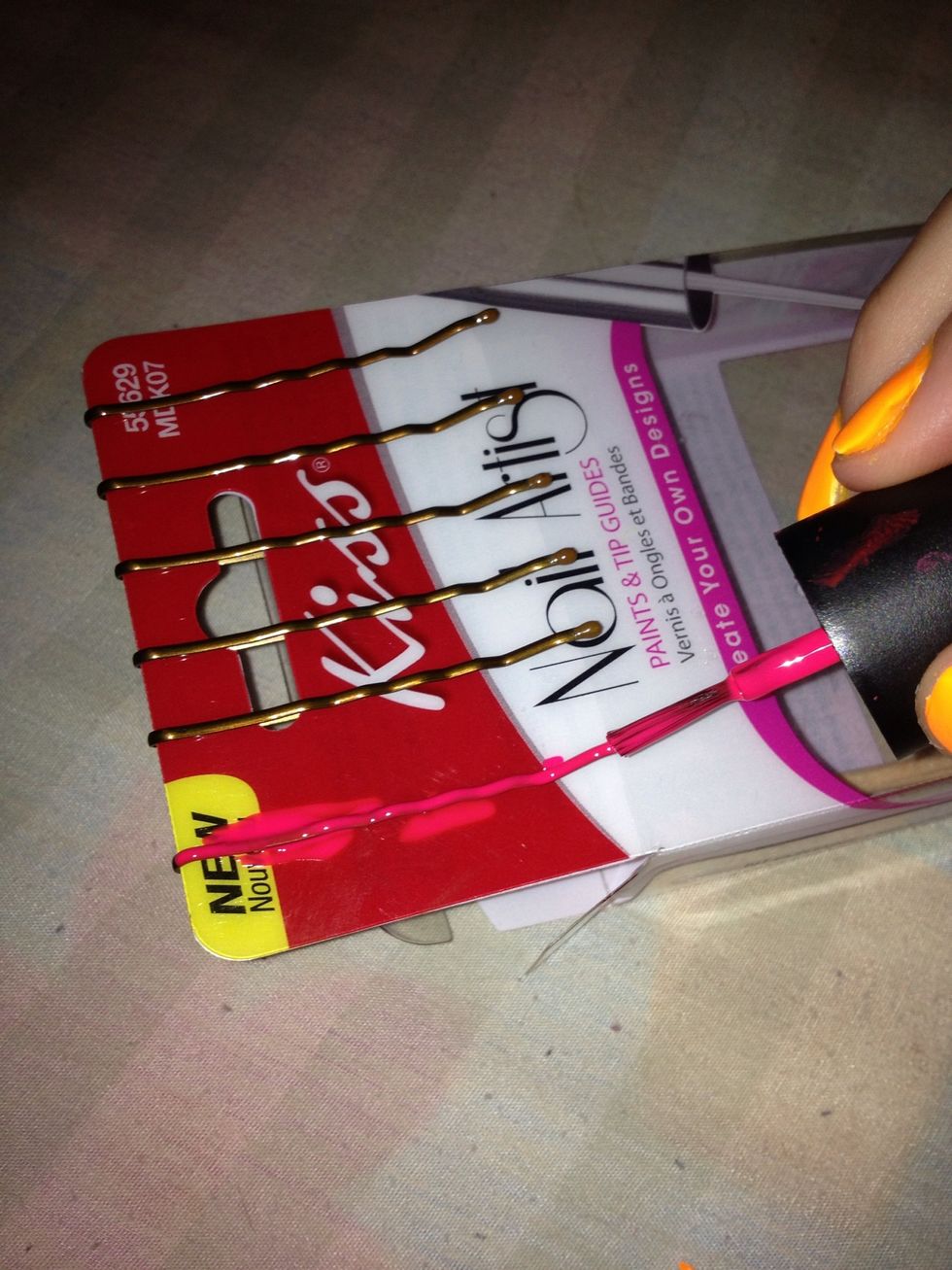 Paint your bobby pins. (Different random colors looks best) or all the same your choice.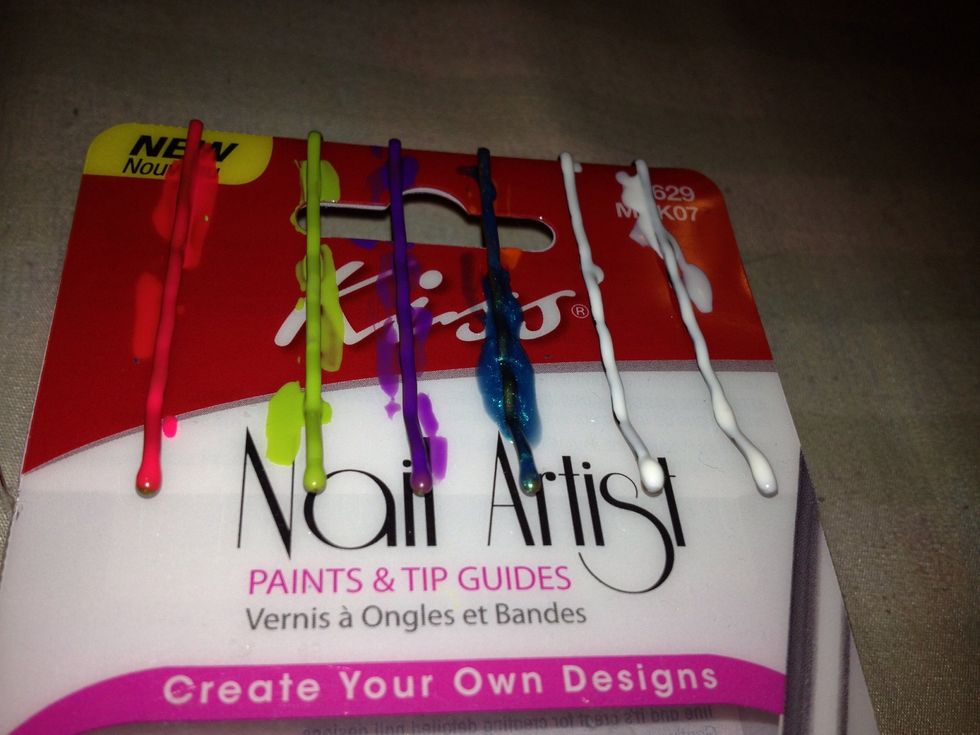 Let that simple coat dry. Tip: if you really like a color but it won't show up good paint that bobby pin white then go over it with your color.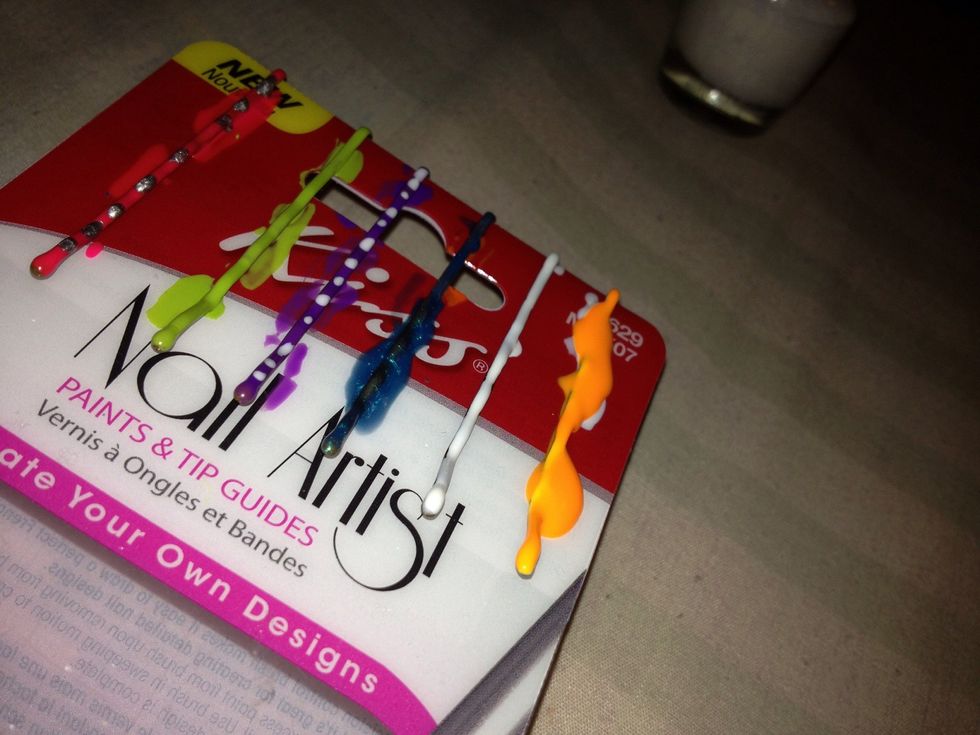 Now after that dries you can spice it up with some polka dots and stuff. When they dry put them in your hair as usual. Tadaa!!
The creator of this guide has not included tools