My favorite way of making spareribs.
288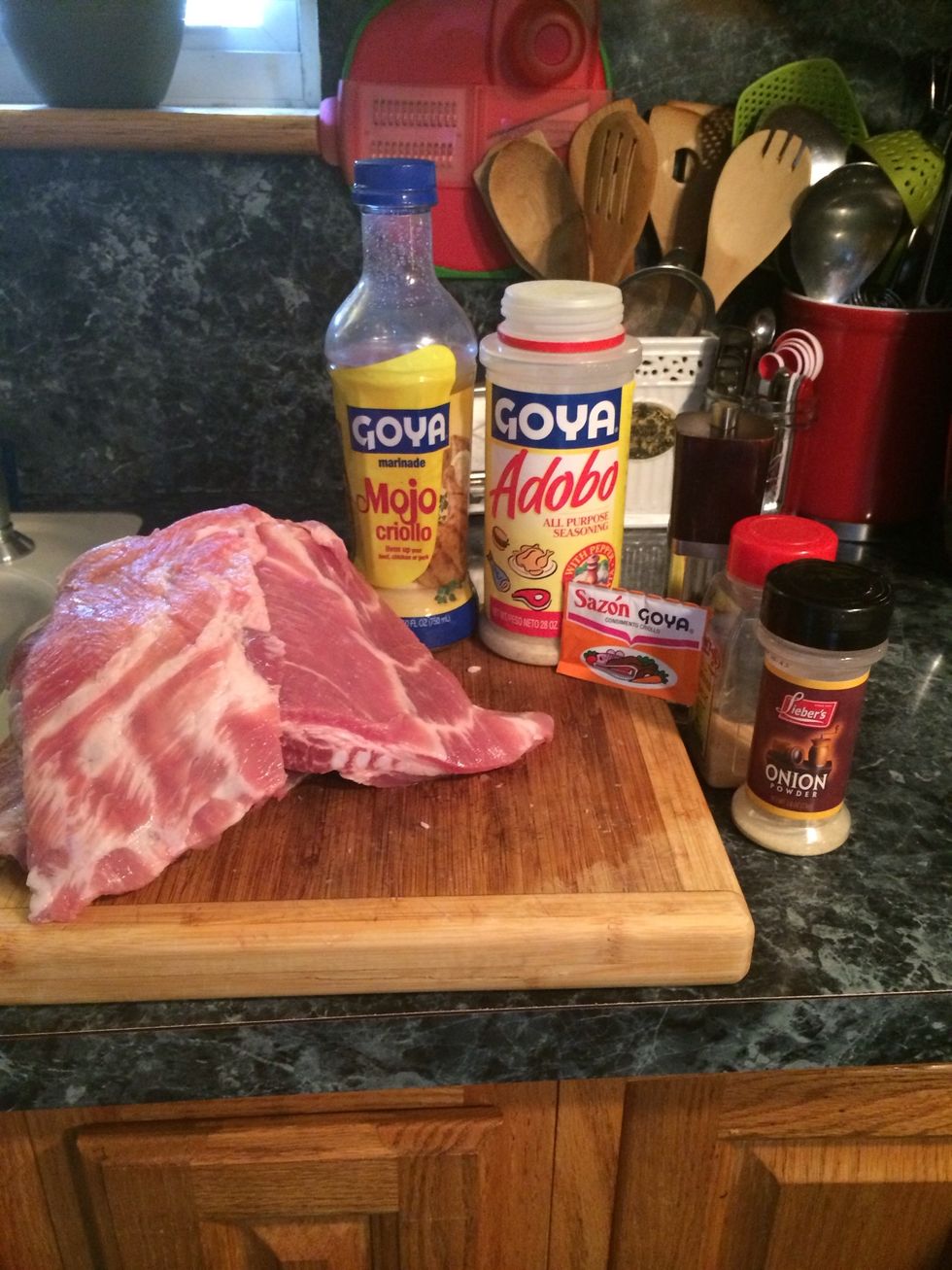 The cast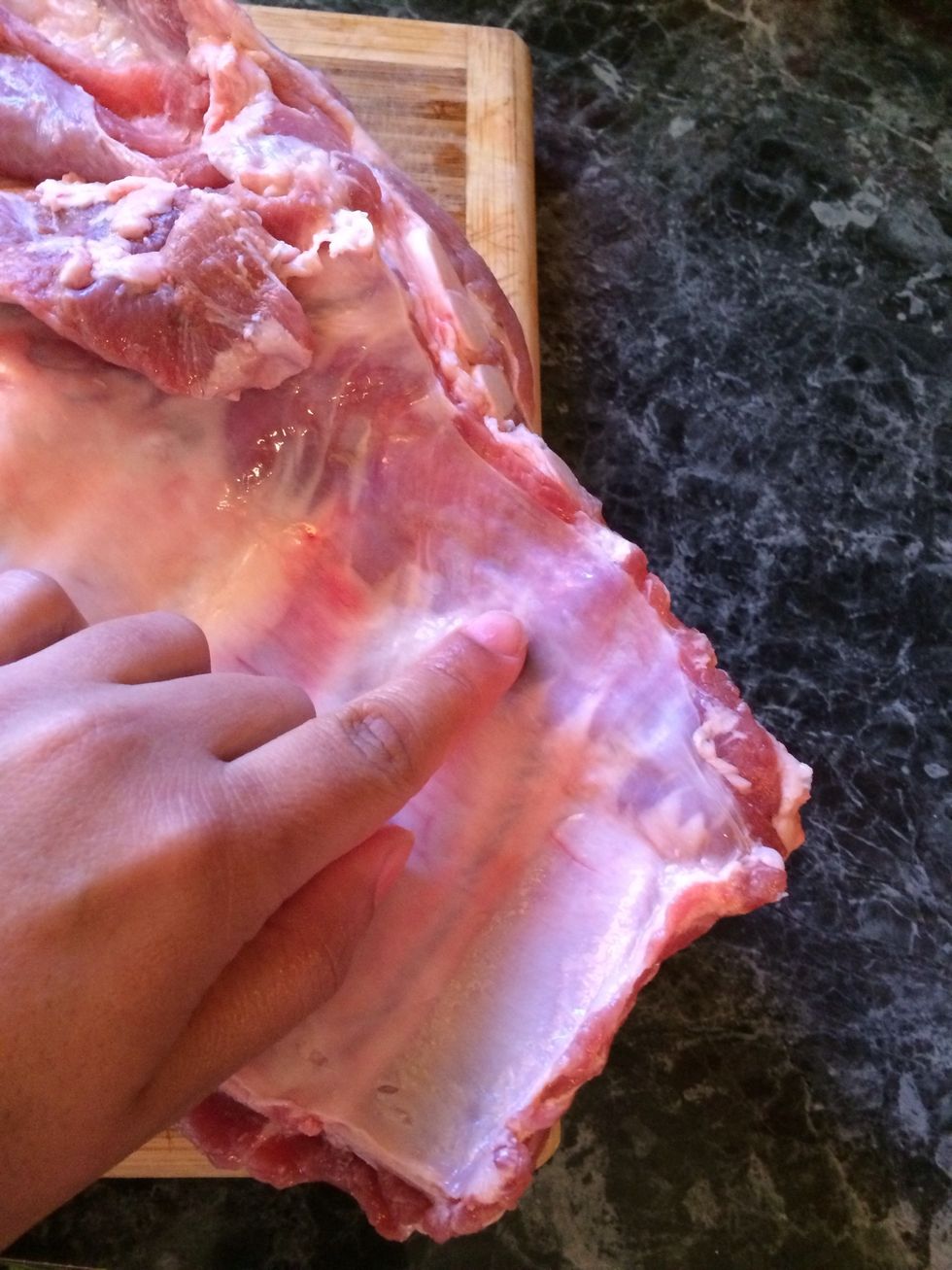 Before we start to season the ribs we need to remove the silvery membrane. If kept on the ribs this part of the rib will be tough and chewy😣 when cooked. Not to mention the slab will curl.😩😱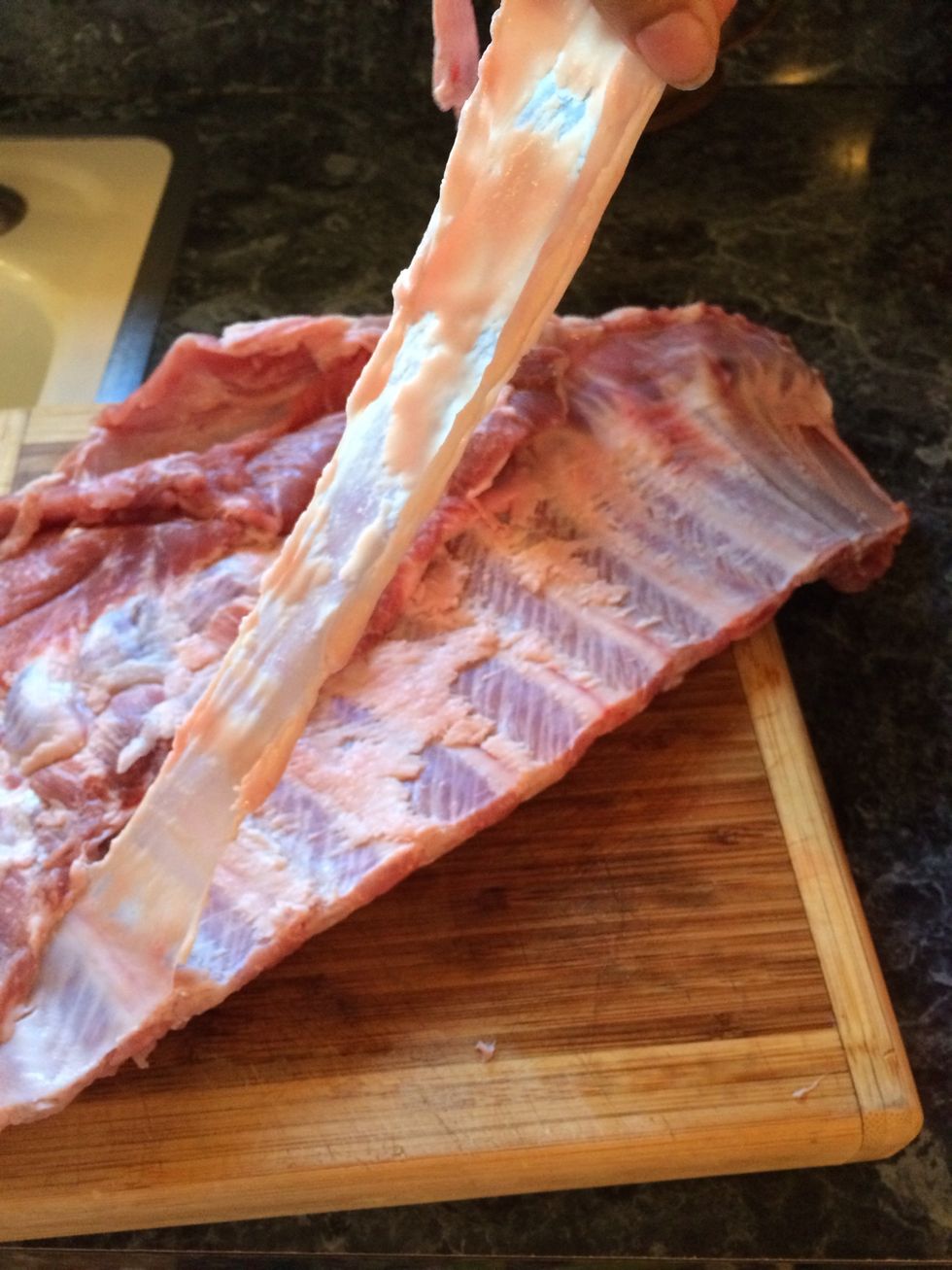 Like this😊. I struggled, it wasn't easy but I did it. 😝 after you remove it give the spareribs a good wash and than dry them.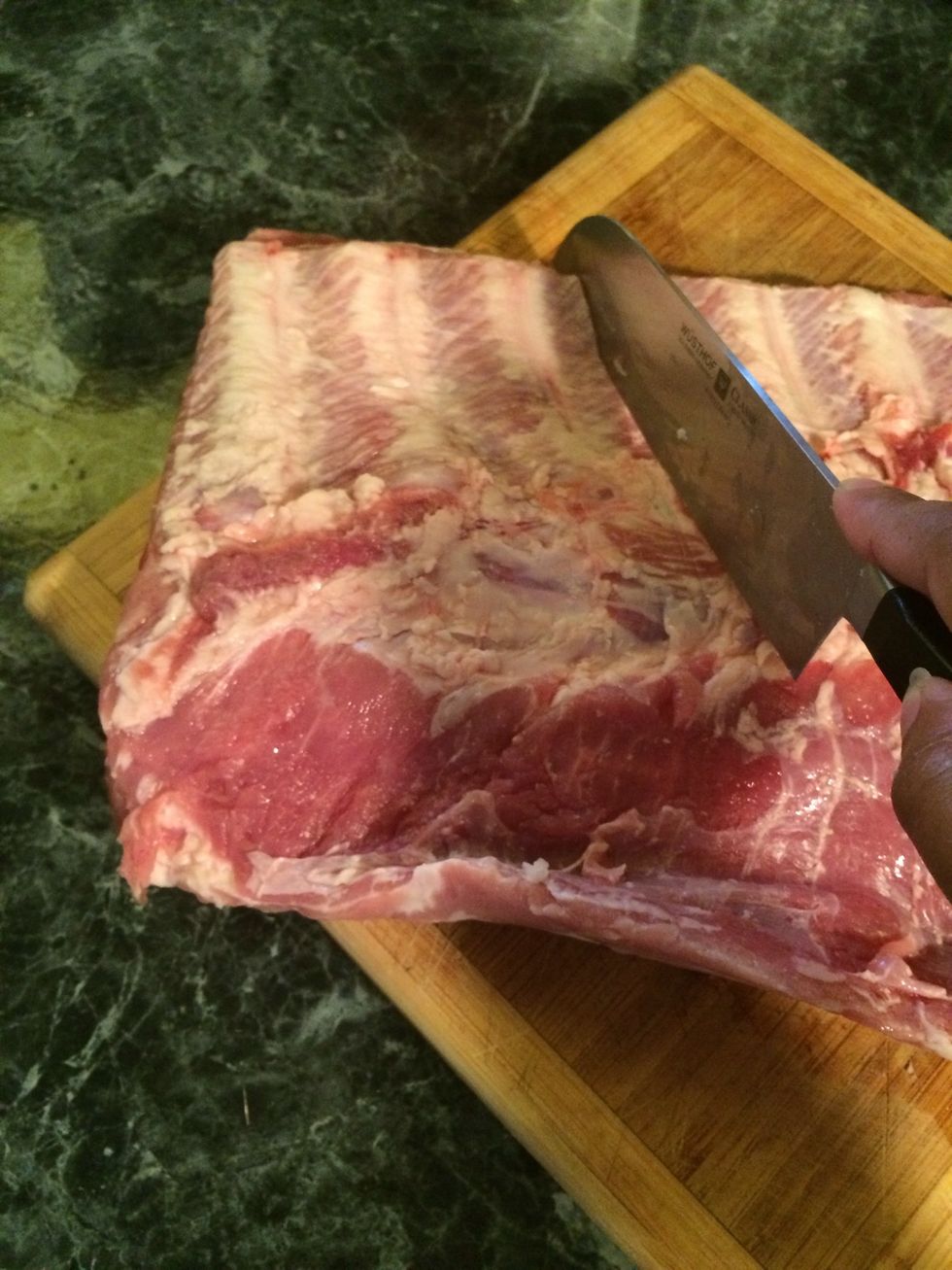 Now let's cut the ribs into section of two to three rib bones.
It's time to season the ribs. Let's start with the all purpose seasoning adobo.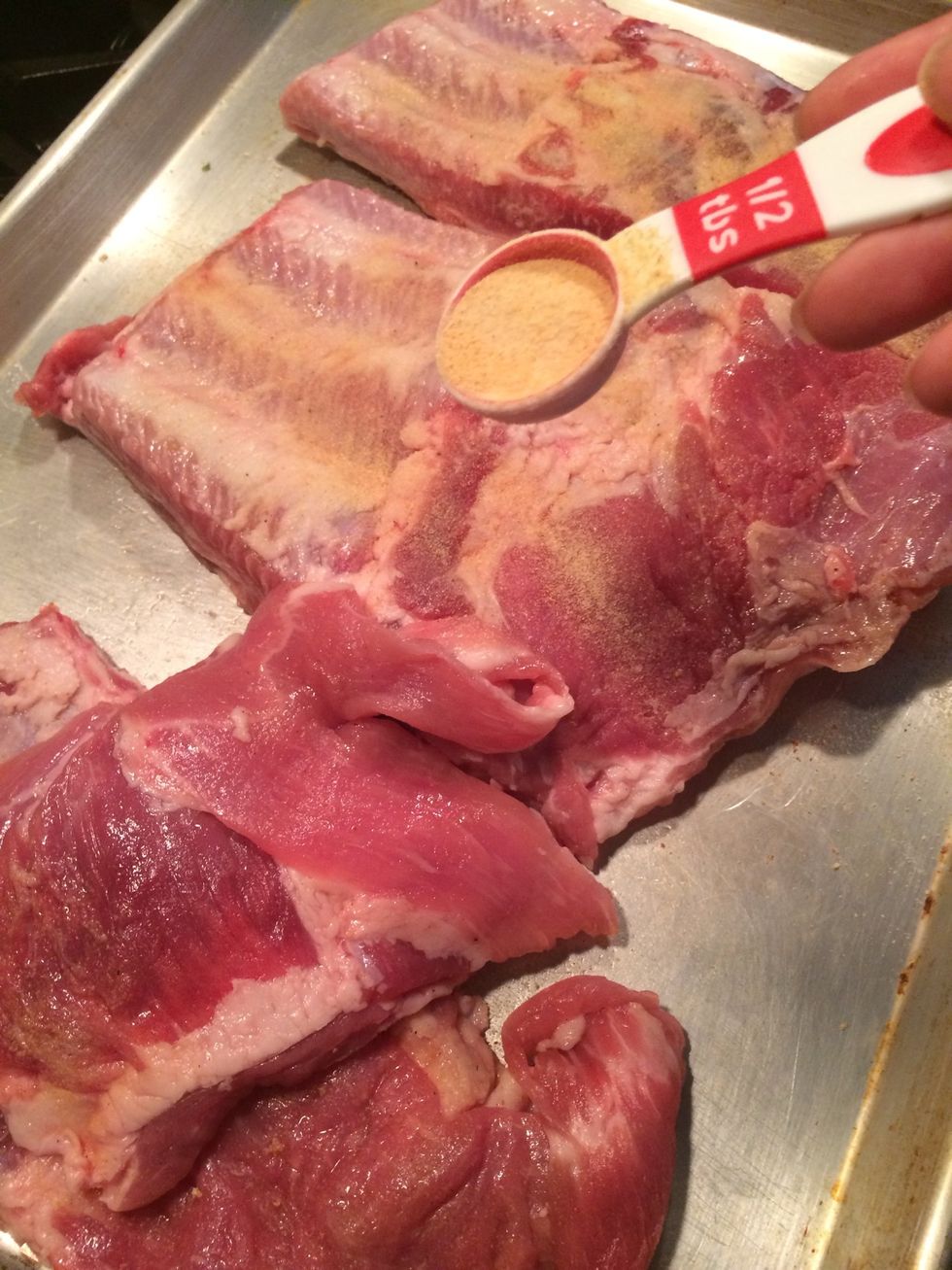 Followed by the garlic and onion powders.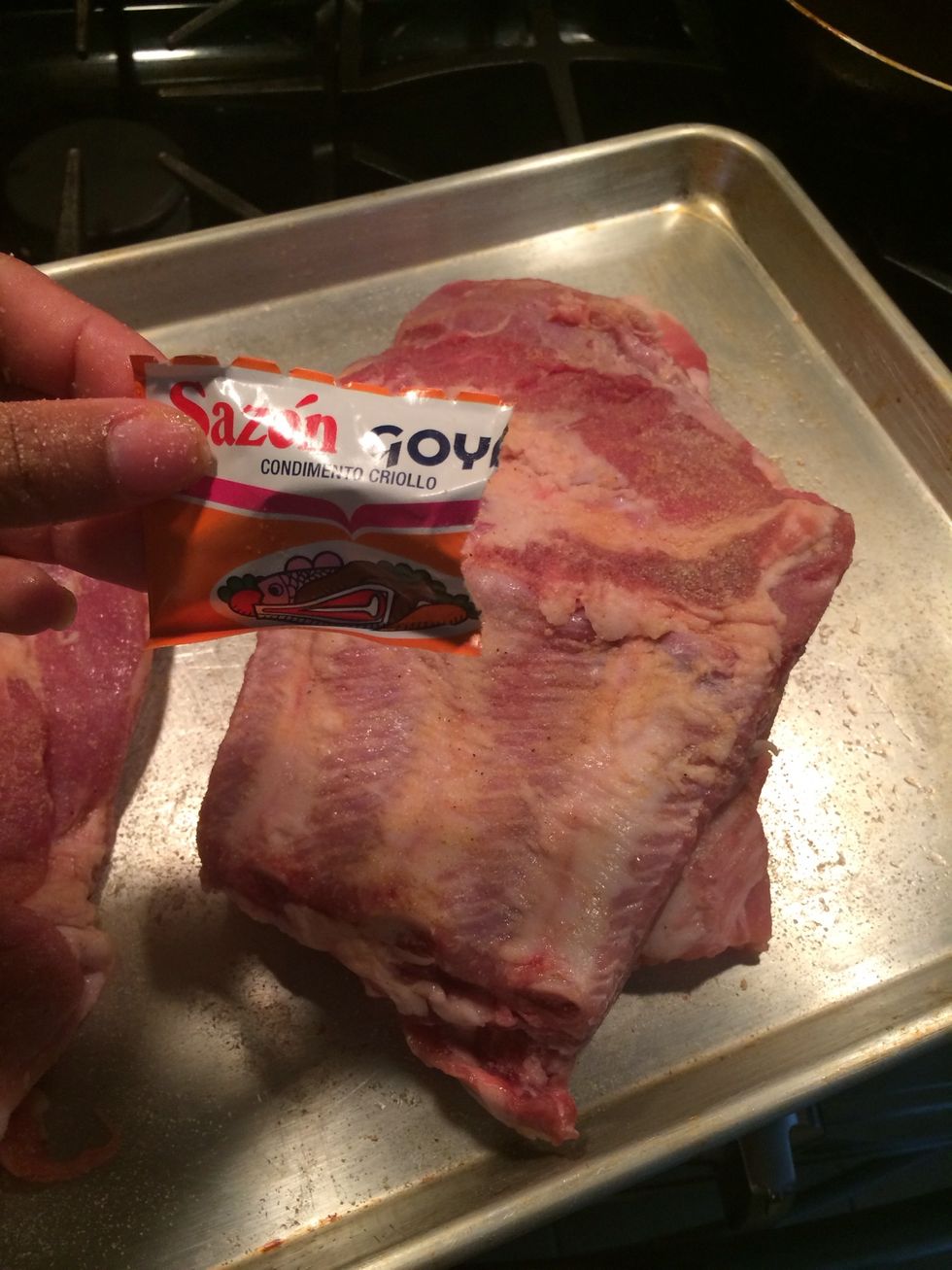 Then the Sazon Goya.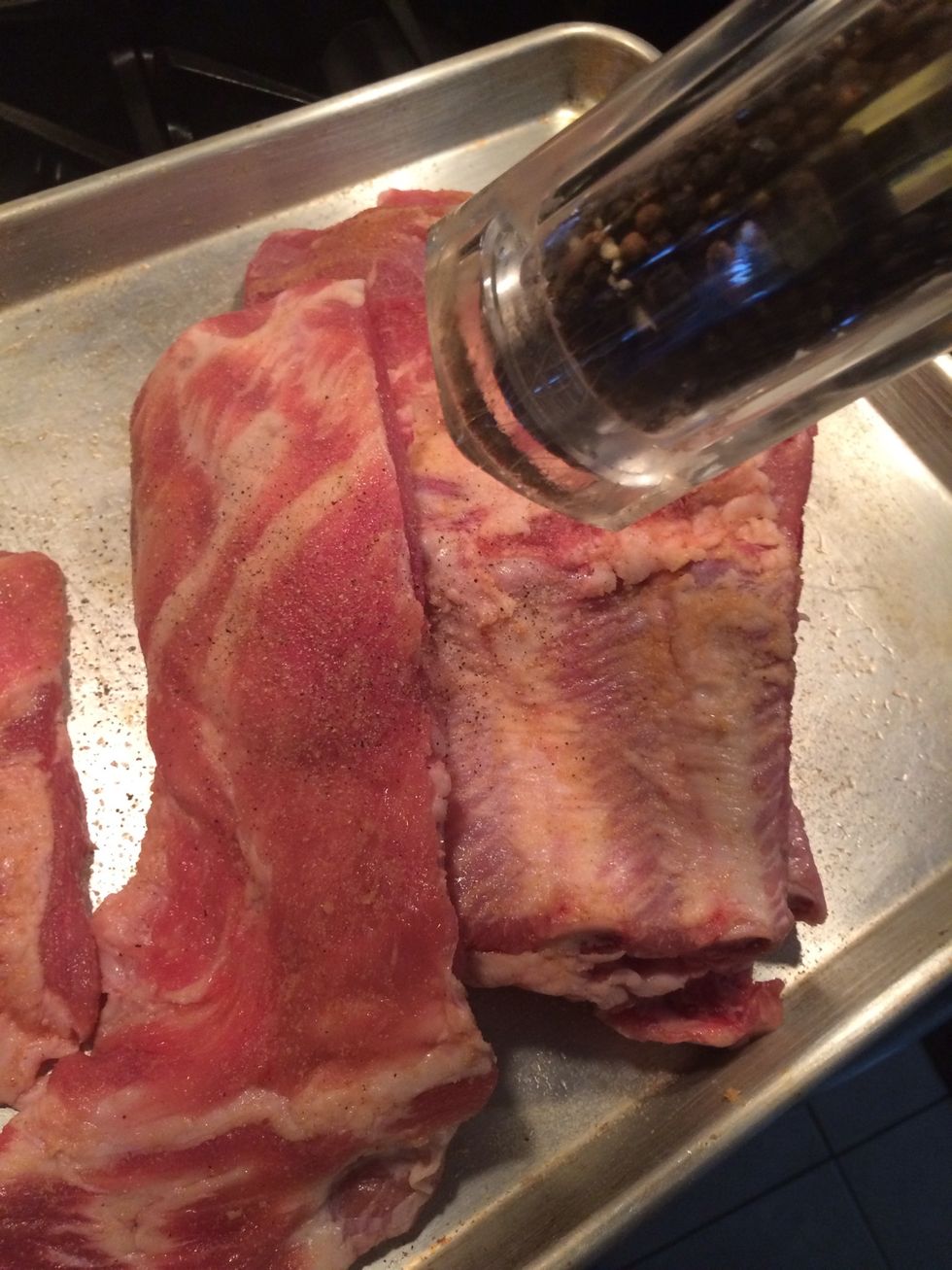 some black pepper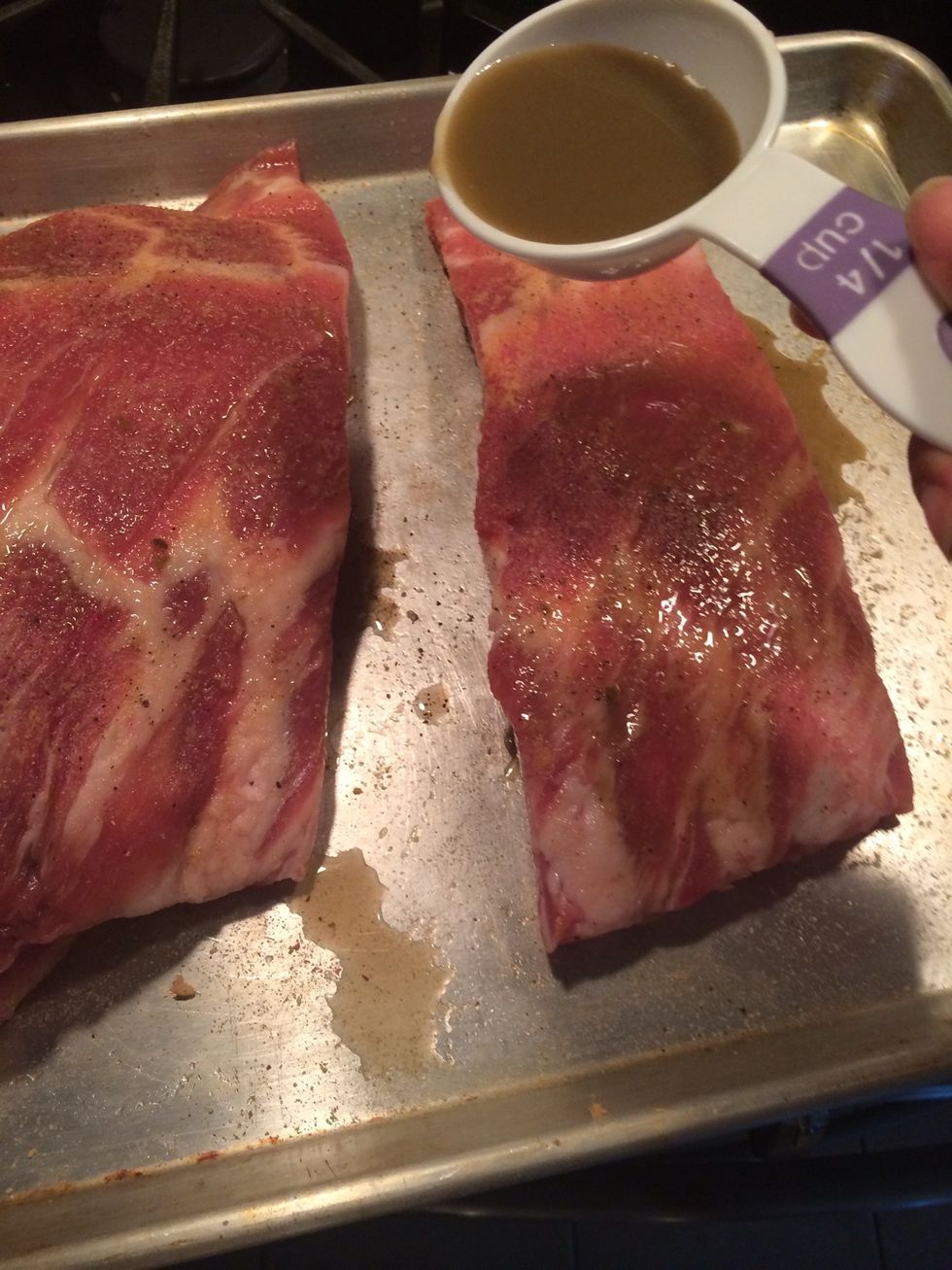 And lastly the mojo.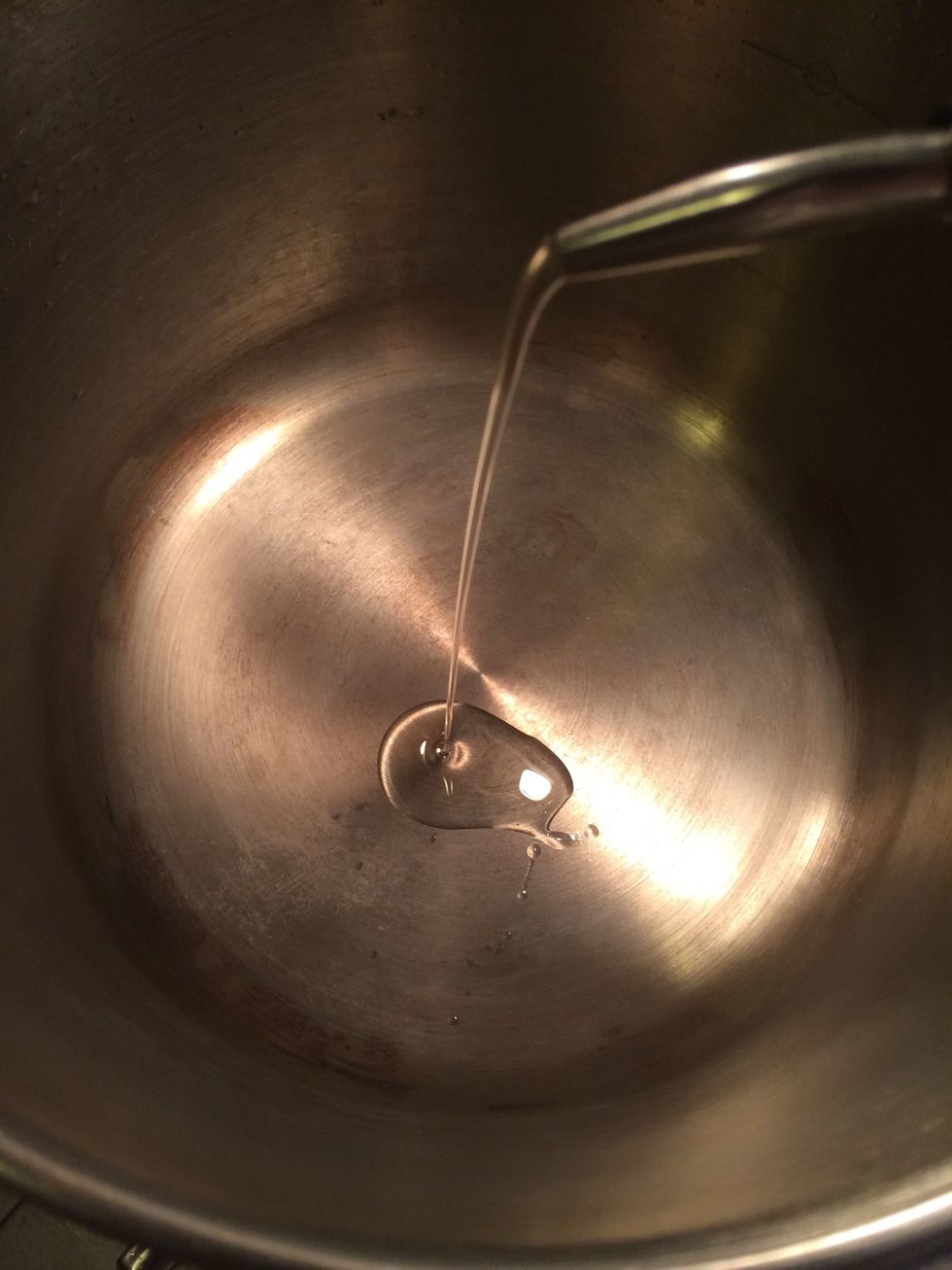 Now take your pressure Cooker and set it over medium high heat. Add 2 tablespoons of oil
Immediately after you add the oil take one of the spare rib sections and add it to the pot to brown.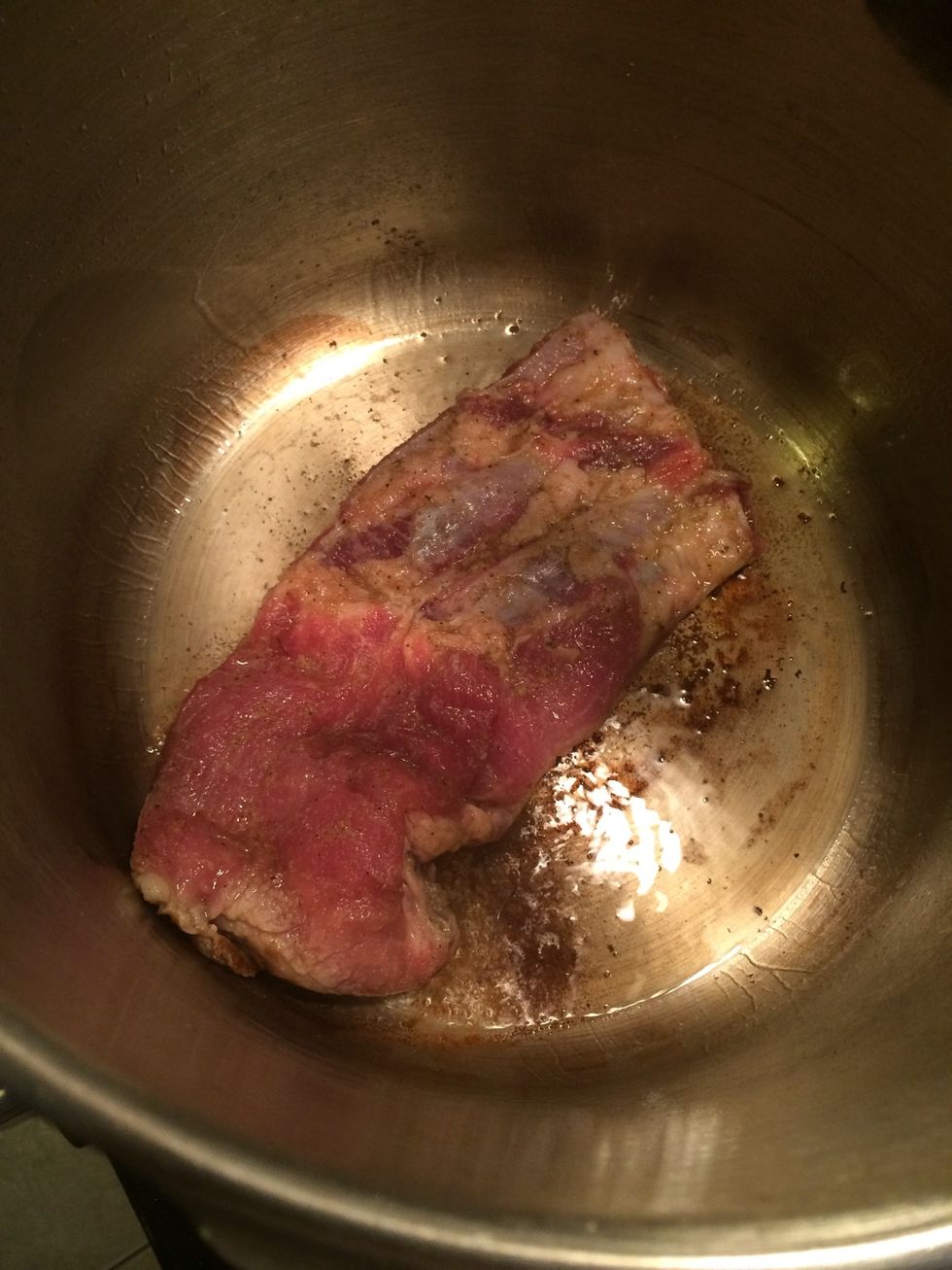 Yum the spareribs is browning. It smells so good
Brown all the spare ribs one at a time. When all have browned remove and put them on a plate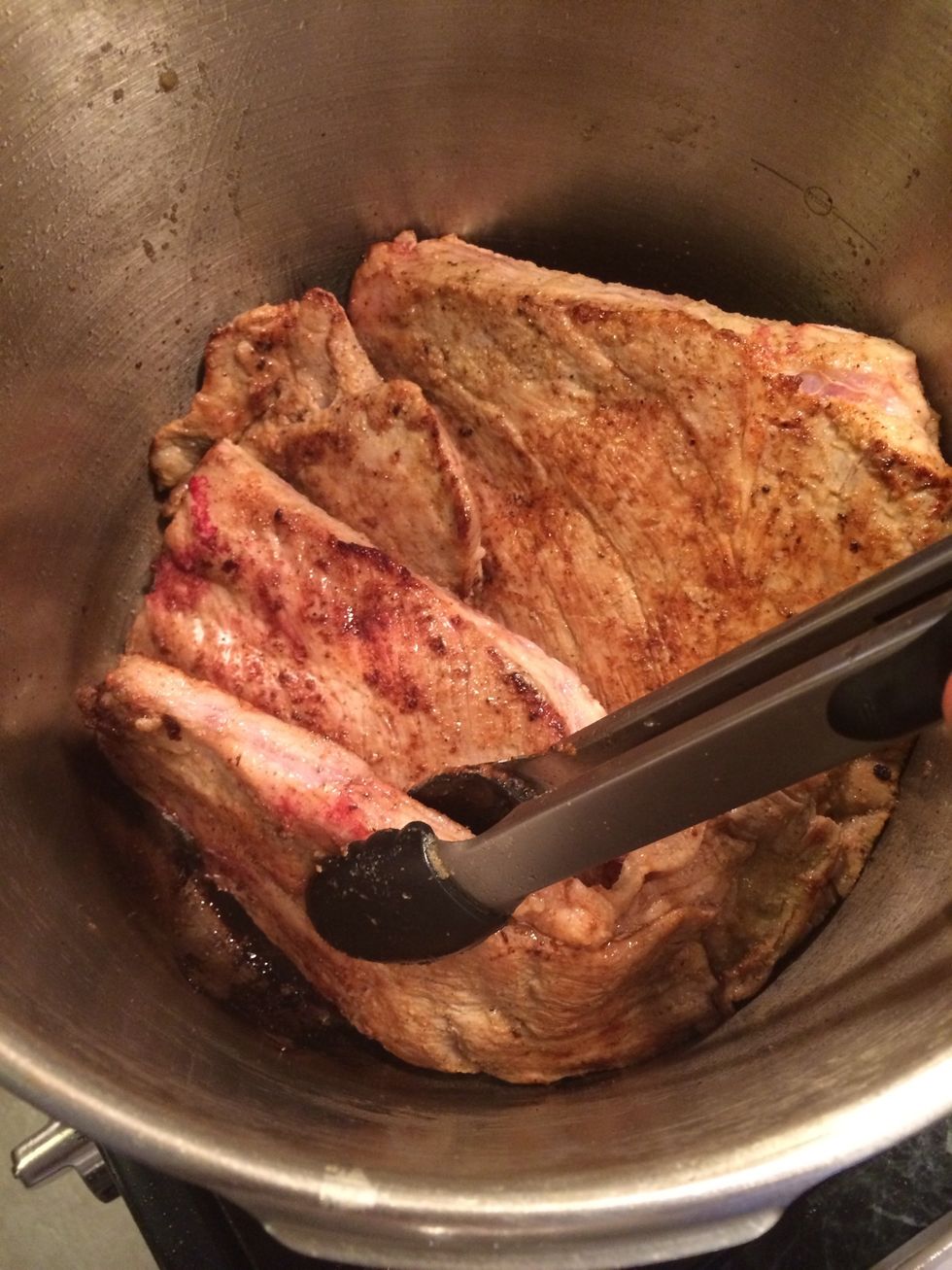 Once again add the browned spareribs into the pressure cooker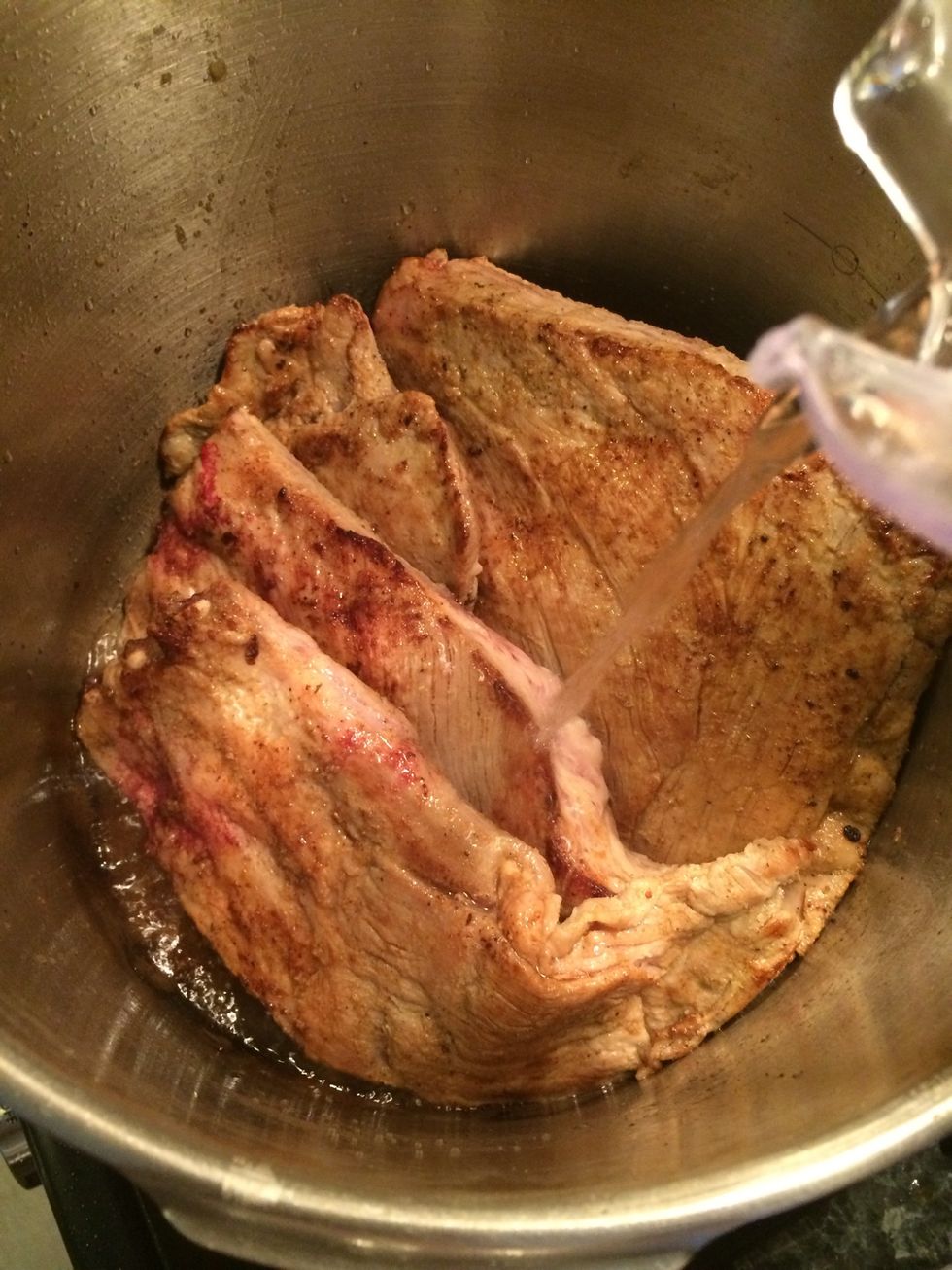 Add 2 cups of water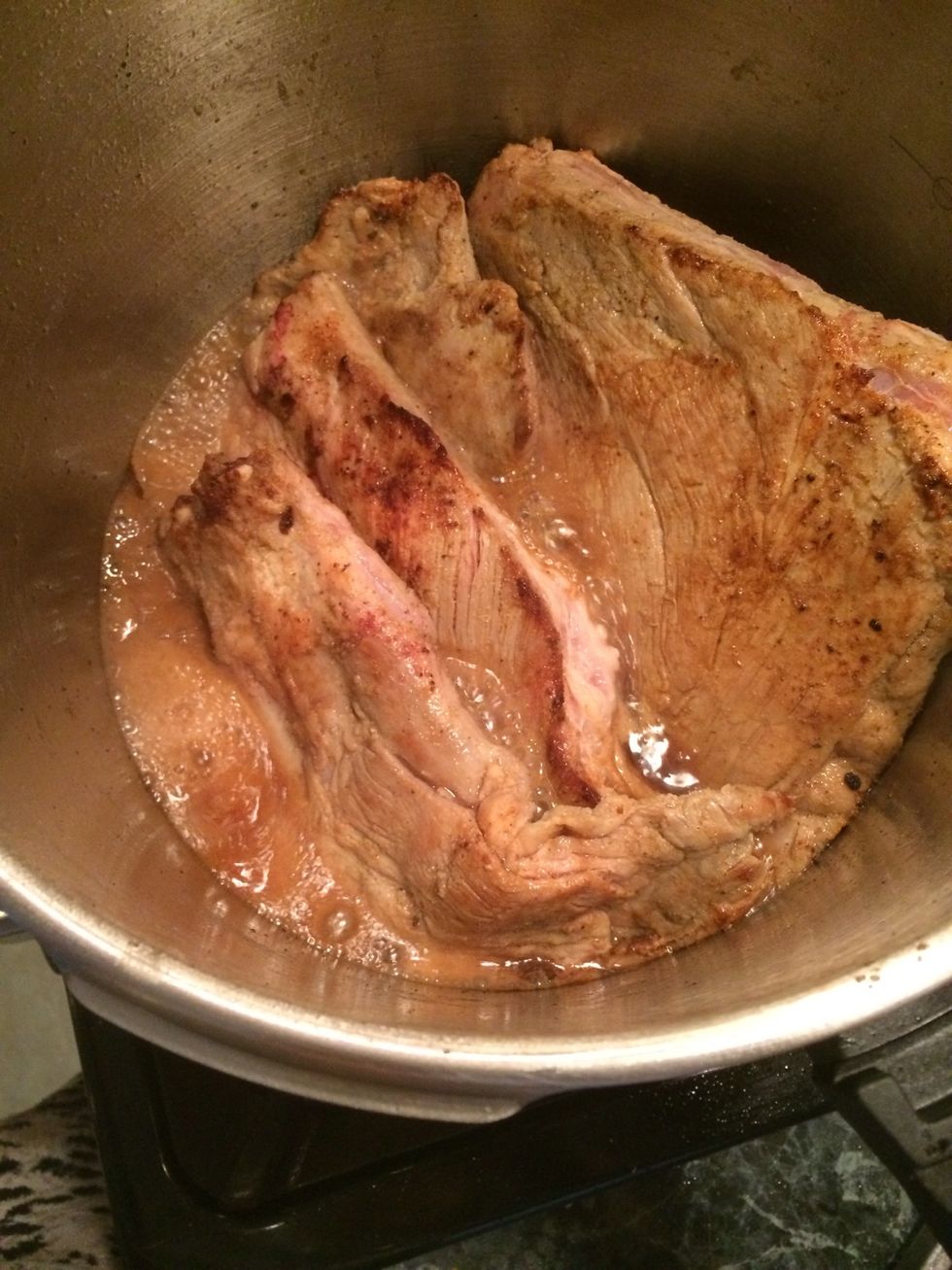 Bring it to a boil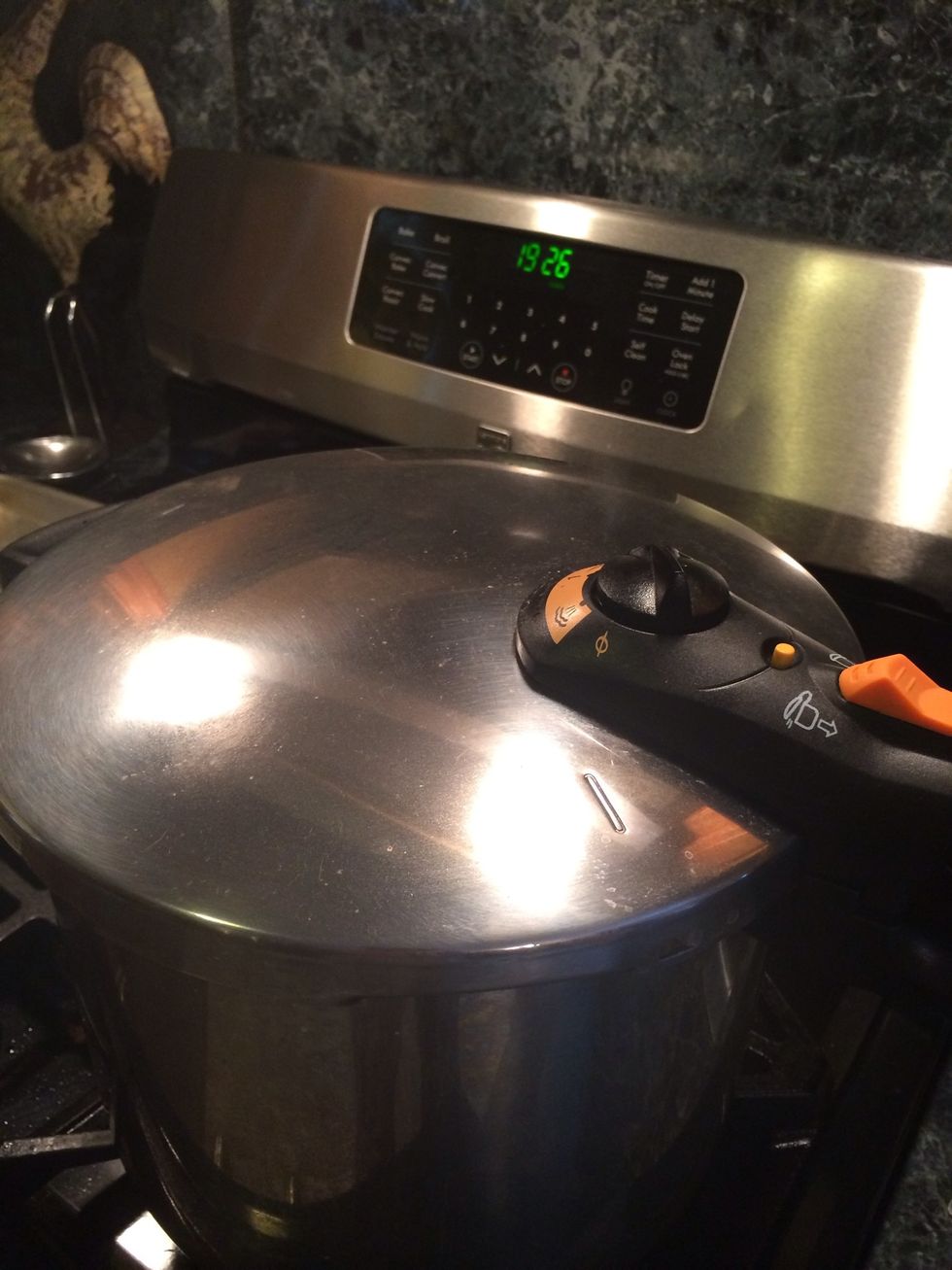 Immediately lock the pressure cooker and cook the ribs over medium high heat until the high pressure is reached. Reduce the cooker to med low and cook in high for 20 minutes.
If you don't have a pressure cooker you can also make these in a 225f preheated oven for 3 hours. Make sure to cover the ribs w/ foil and put on a baking dish. They will be fall off the bone tender.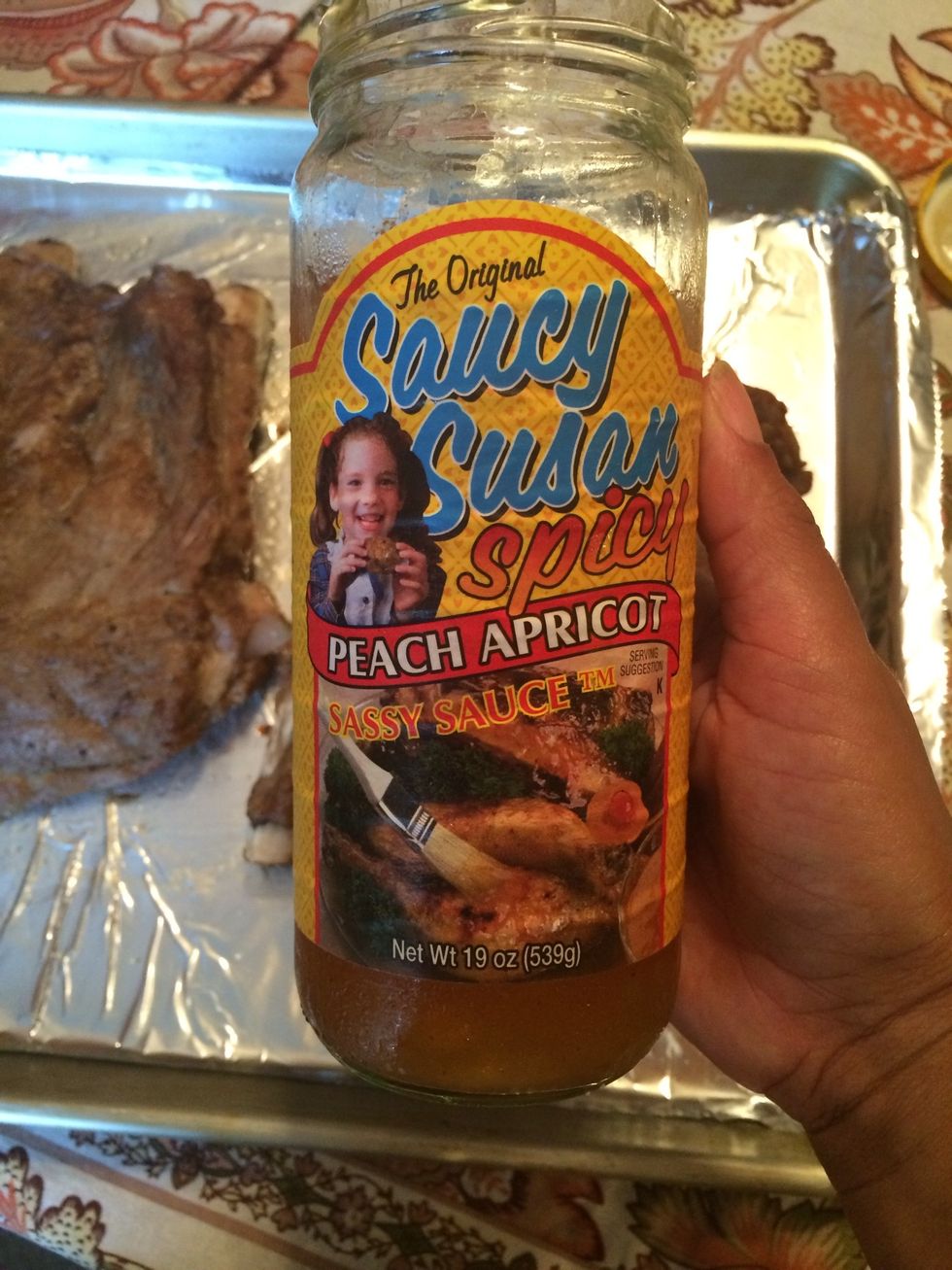 I love, love this sauce, it's sweet and a little spicy. I put it on everything. If you don't like this use can use any sauce or barbecue sauce you like. Although I highly recommend it.☺️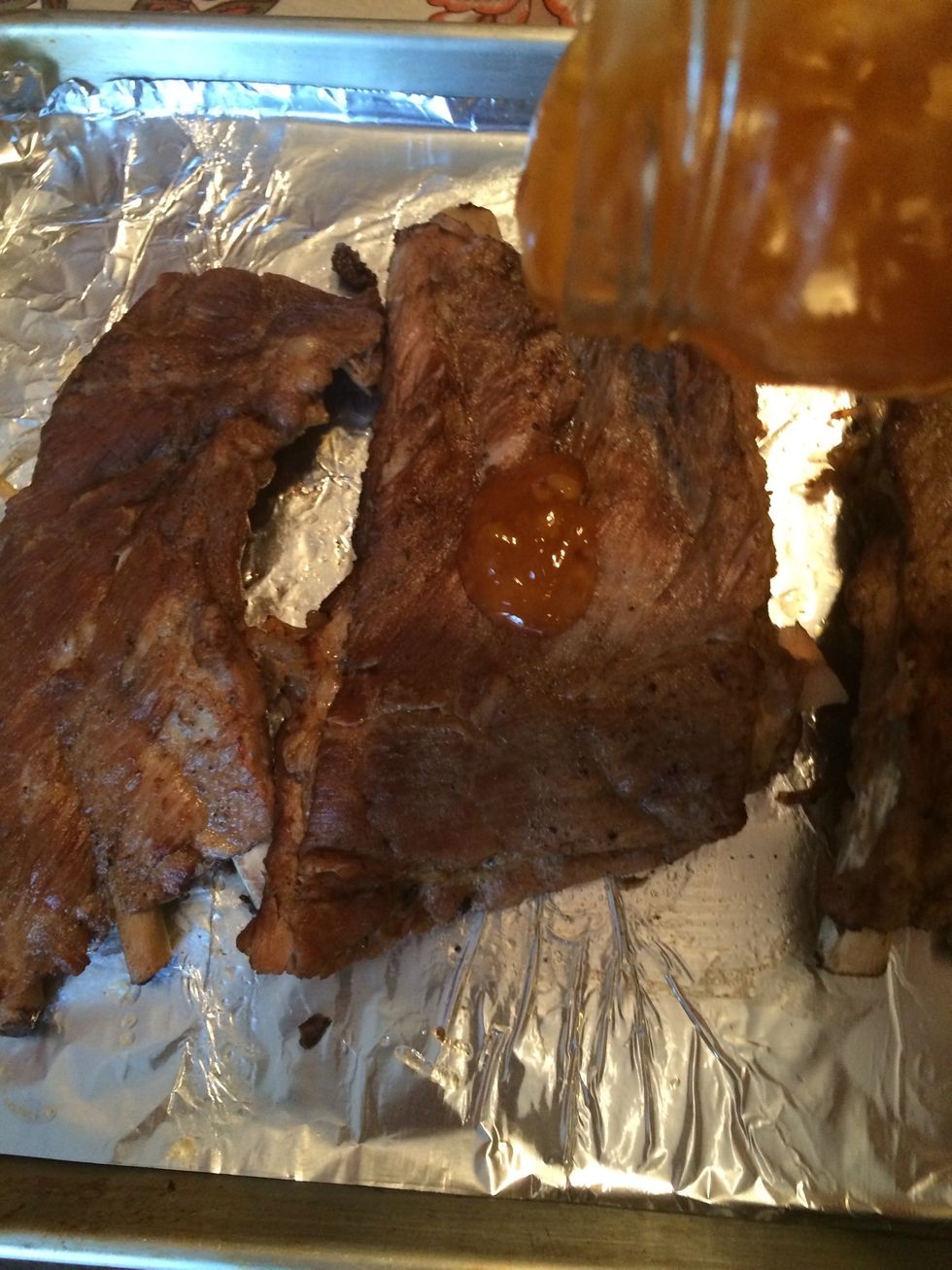 Pour it on don't be afraid😉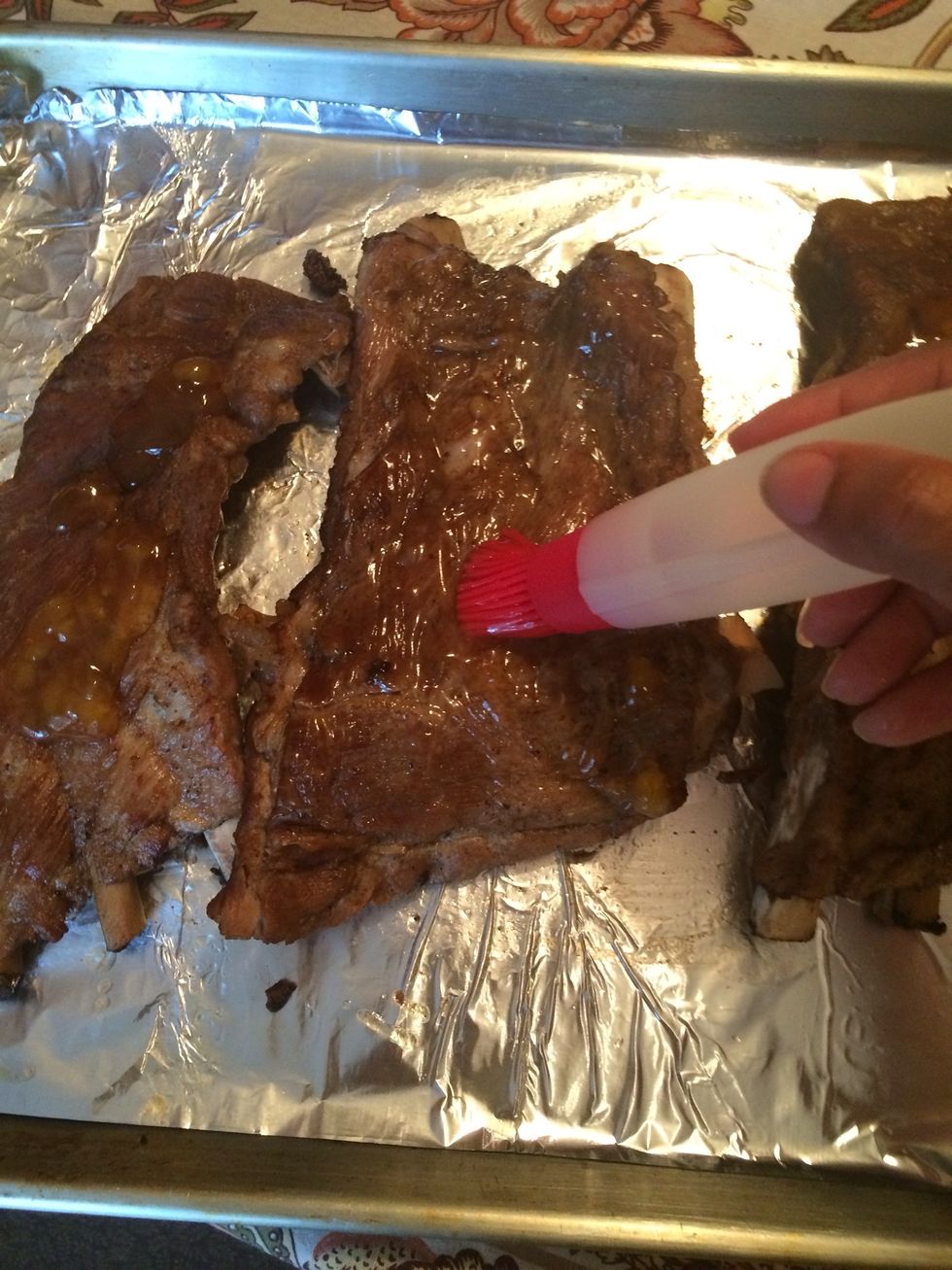 Take a brush and slather it all over 😍😍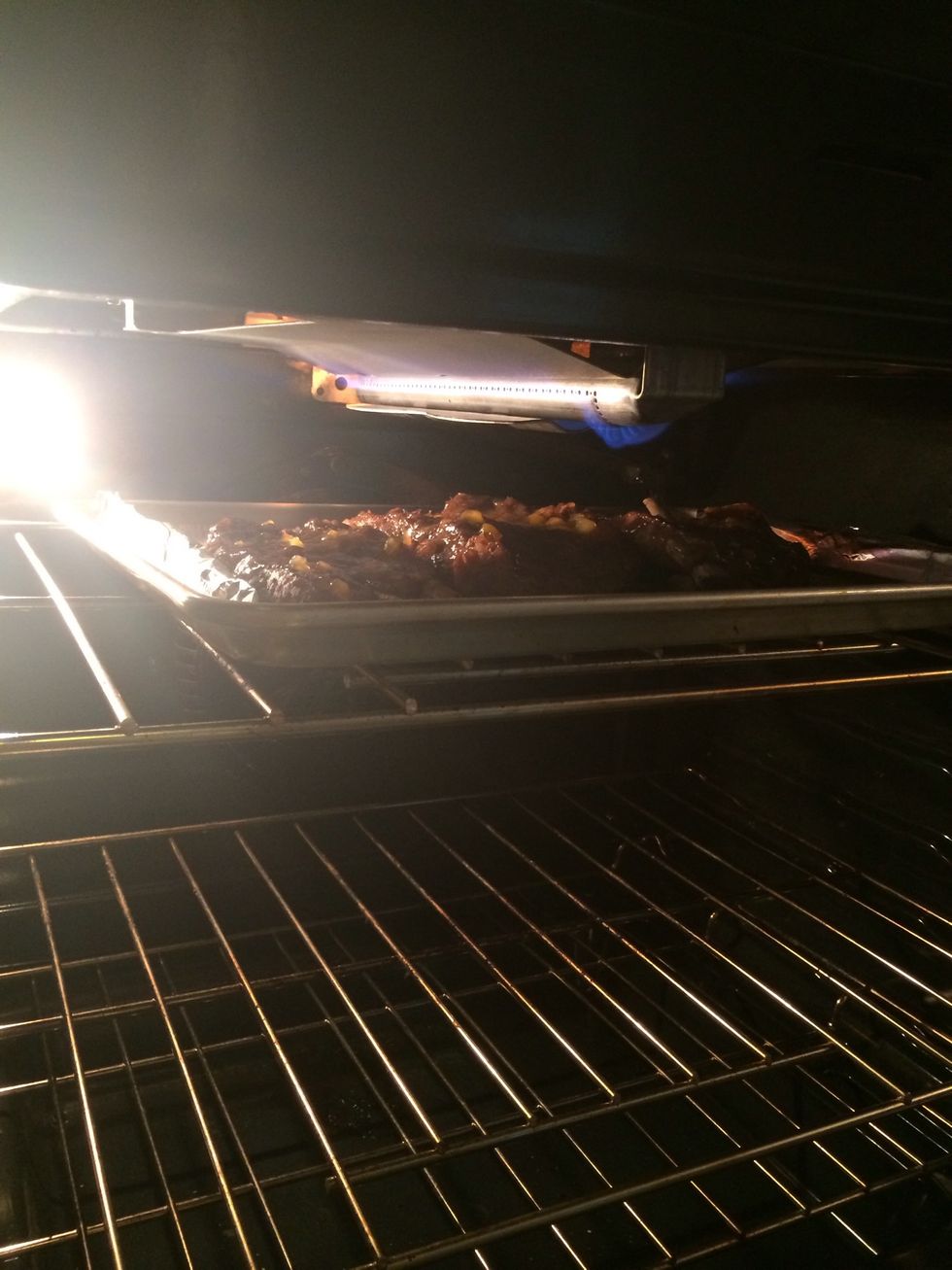 After that set it right under the broiler for 5 minutes only, we want it to caramelize not burn😉 . My broilers temp is set to 500f.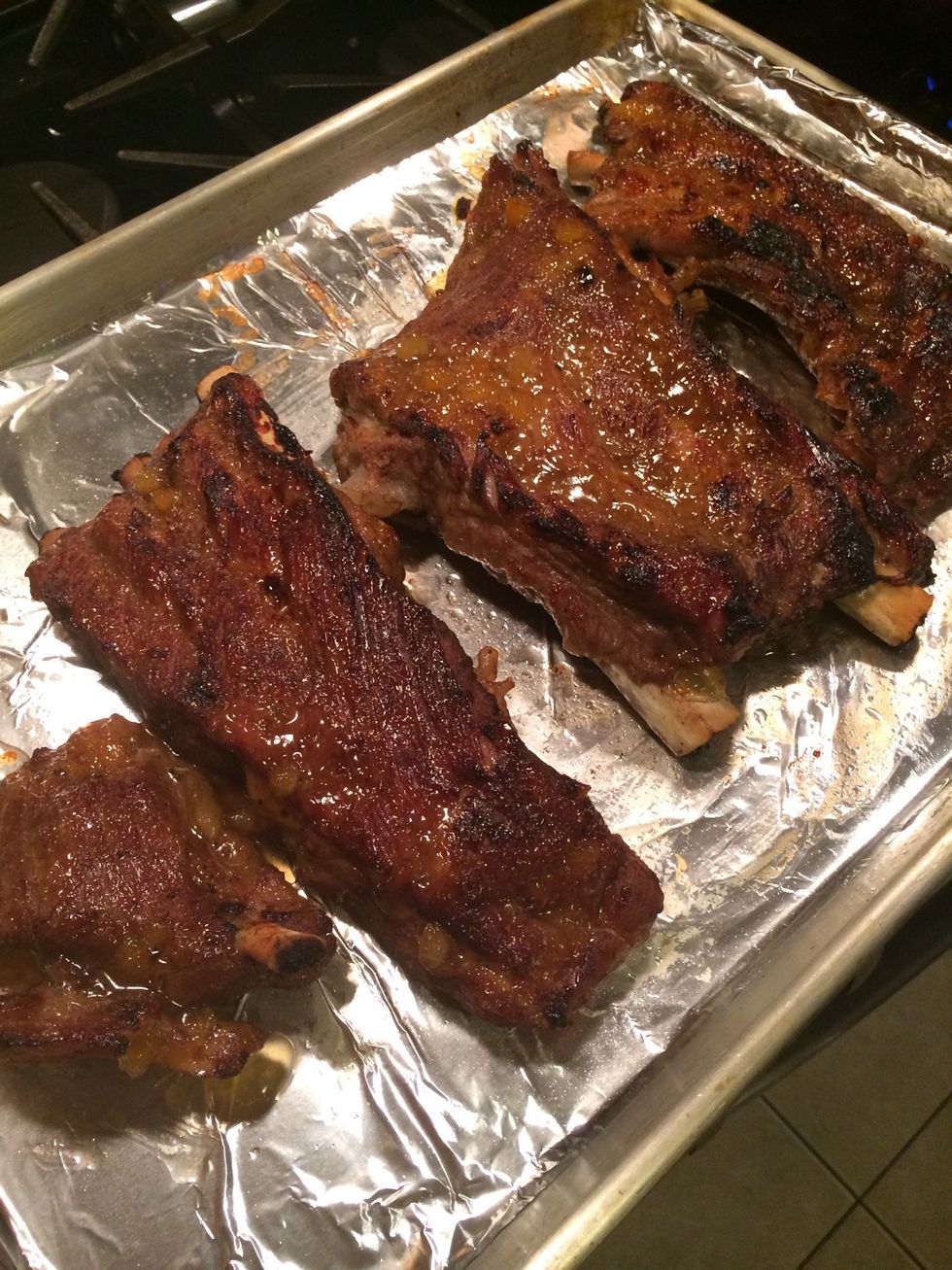 This is what it looks like after 5 minutes. Nicely browned and somewhat crispy.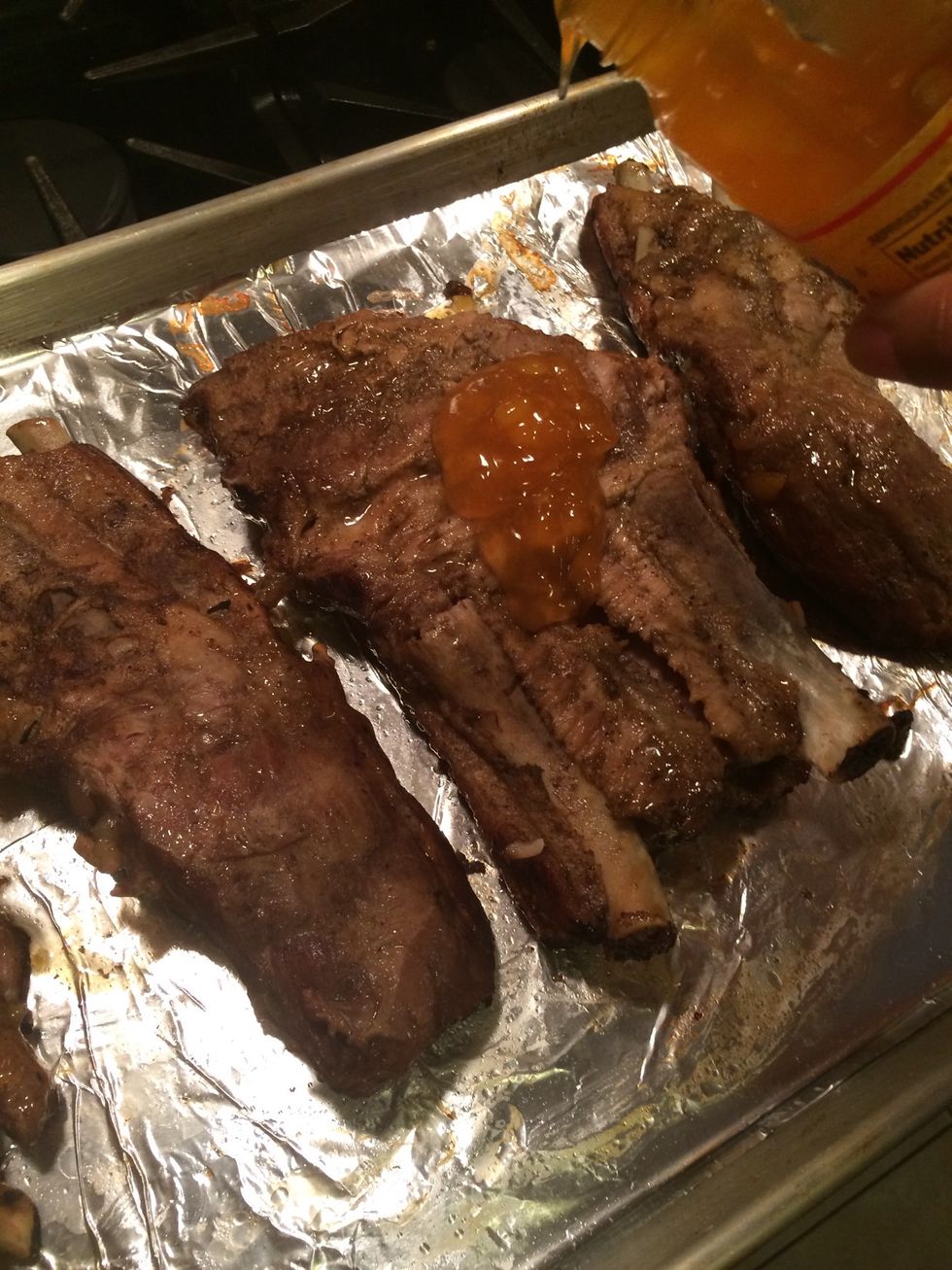 Let's turn it over and do the same. Add the sauce, slather it and put it under the broiler for 5 minutes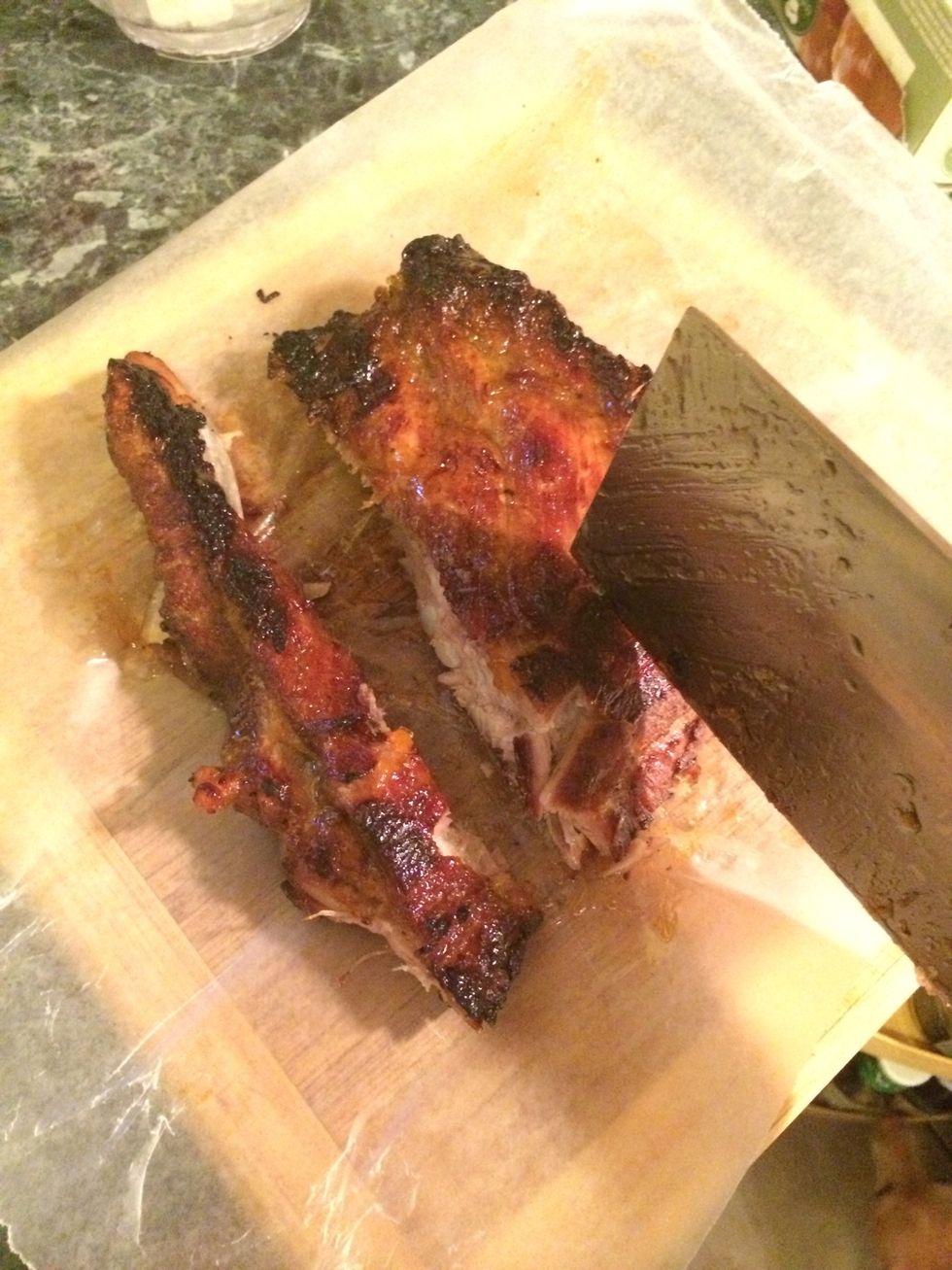 My spareribs are done now . I removed them,allowed them to rest for several minutes and cut the ribs.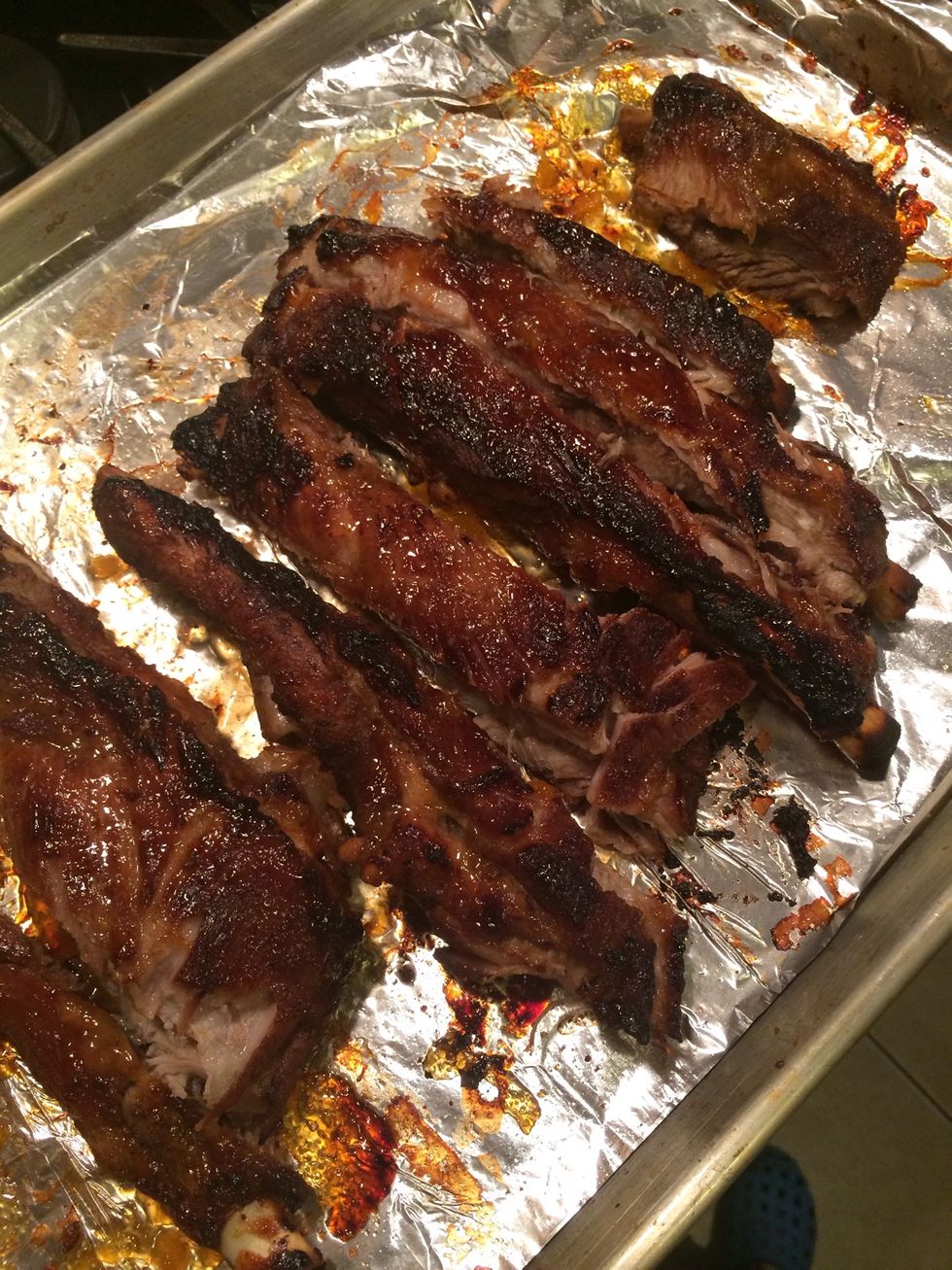 My spareribs are now ready to be eaten . Enjoy.
Yum
1/2lb Slab of pork ribs, cut up
1/4tsp Black pepper
1/2Tbsp Garlic powder
1/2Tbsp Onion powder
1/2Tbsp Adobo powder
1.0 Packet of Sazon Goya
1/4c Mojo criollo
1.0c Water
Saucy Susan