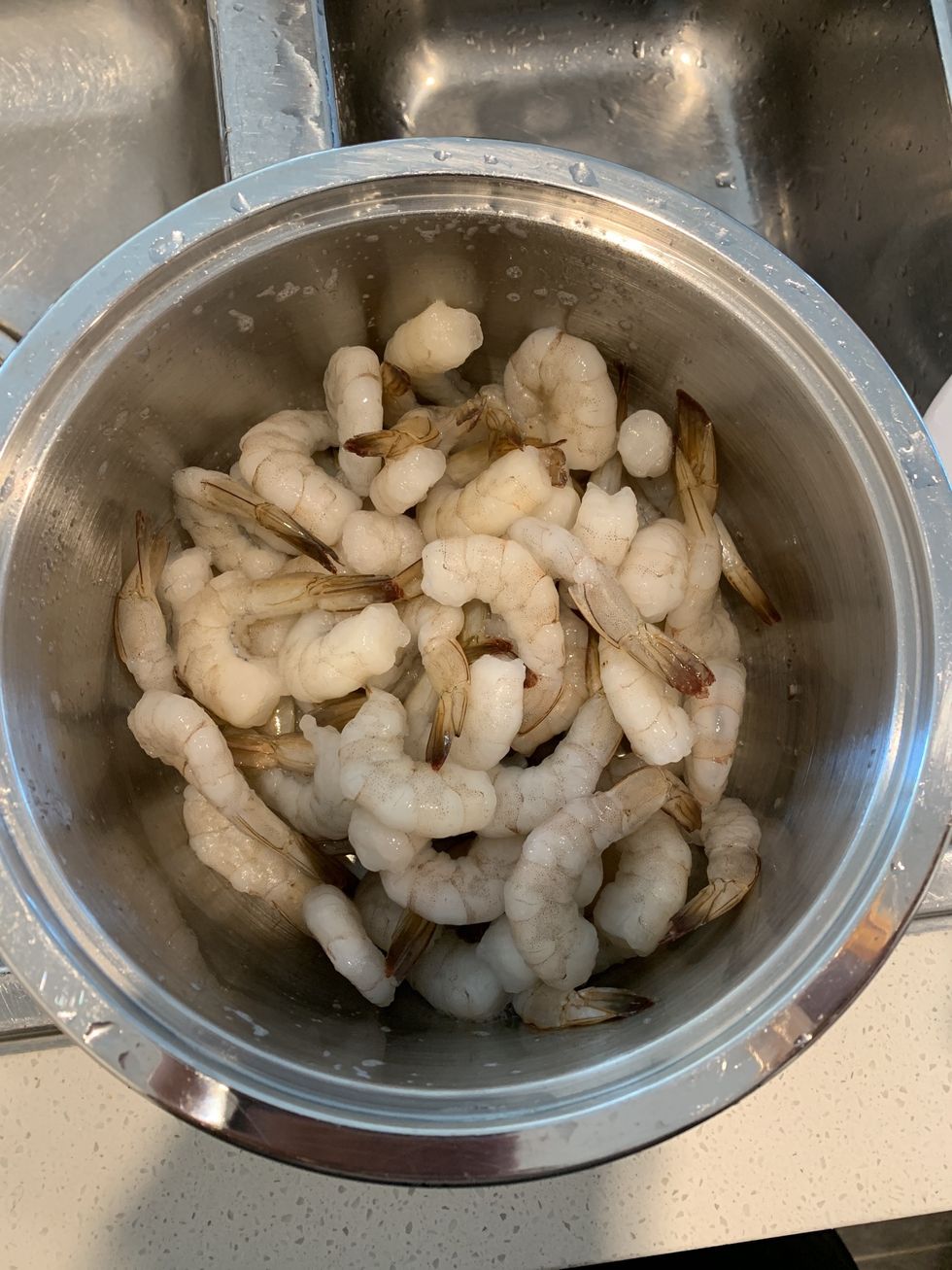 Half bag. Wash.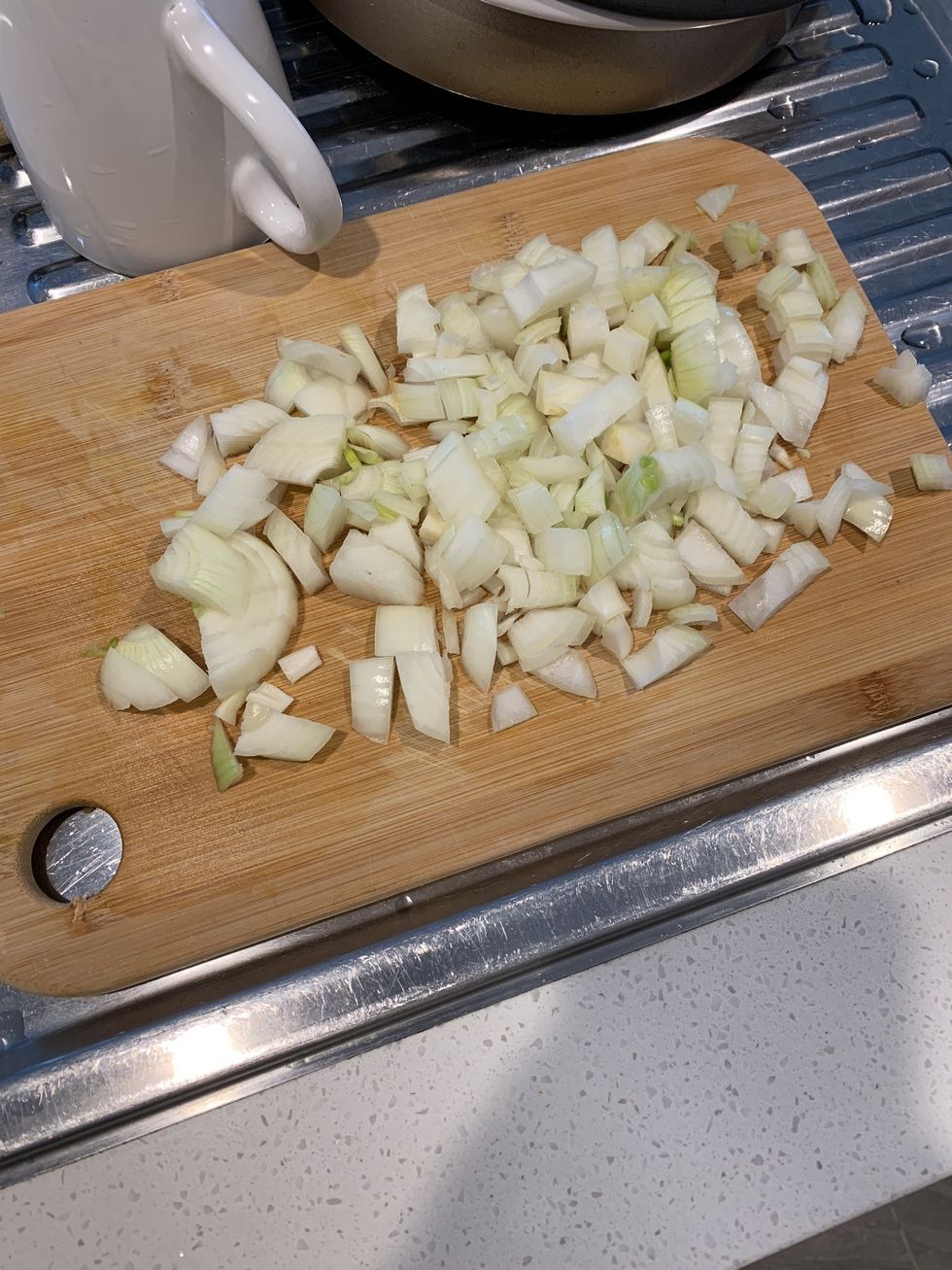 3 small onions. Diced.
Oil, jeera, onion, tomato, 1 tea spoon haldi, half tea spoon salt, half tea spoon garam masala. Keep on stove for 10 mins.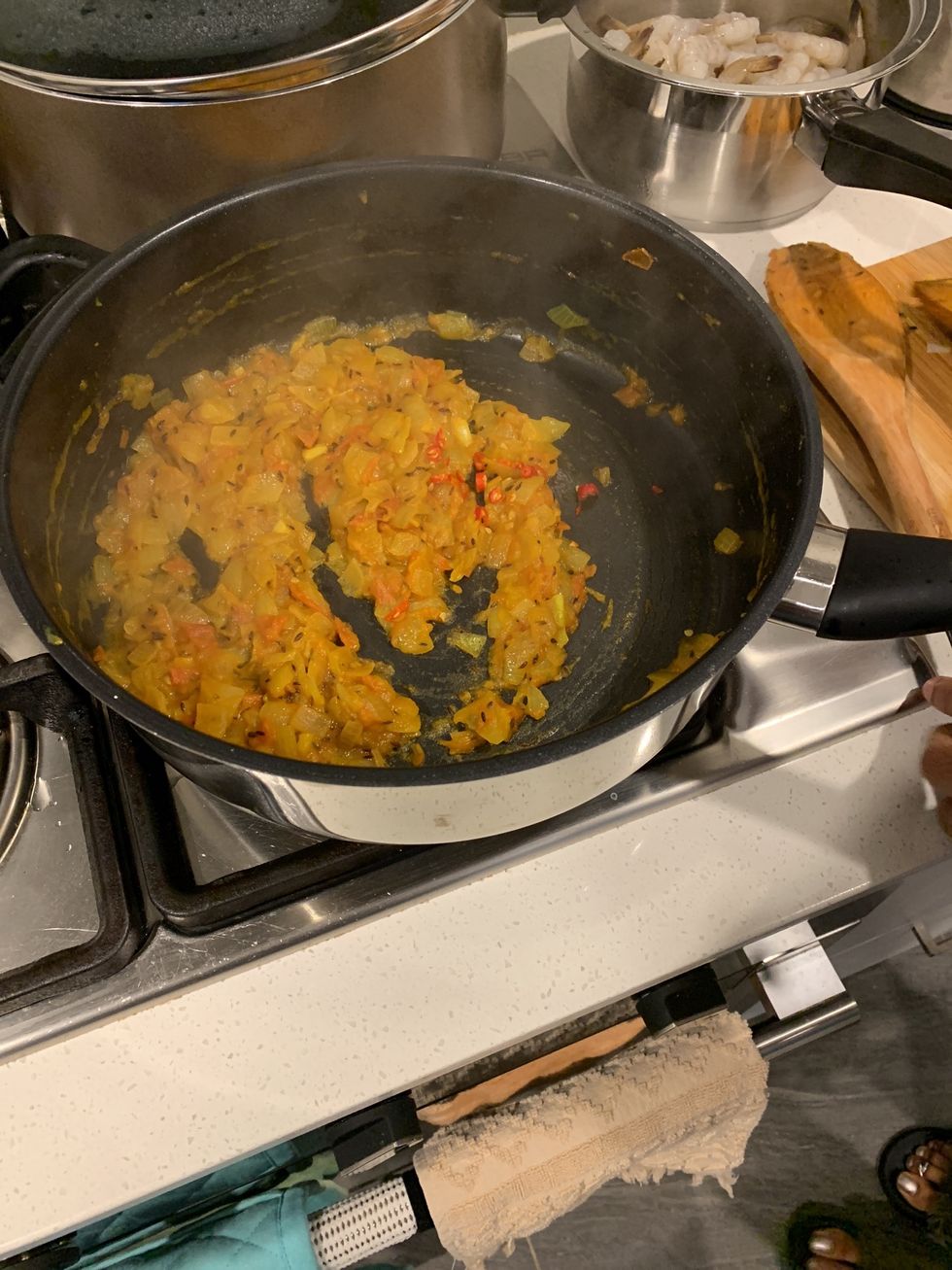 Add 1 chilli. Cook until onion is translucent.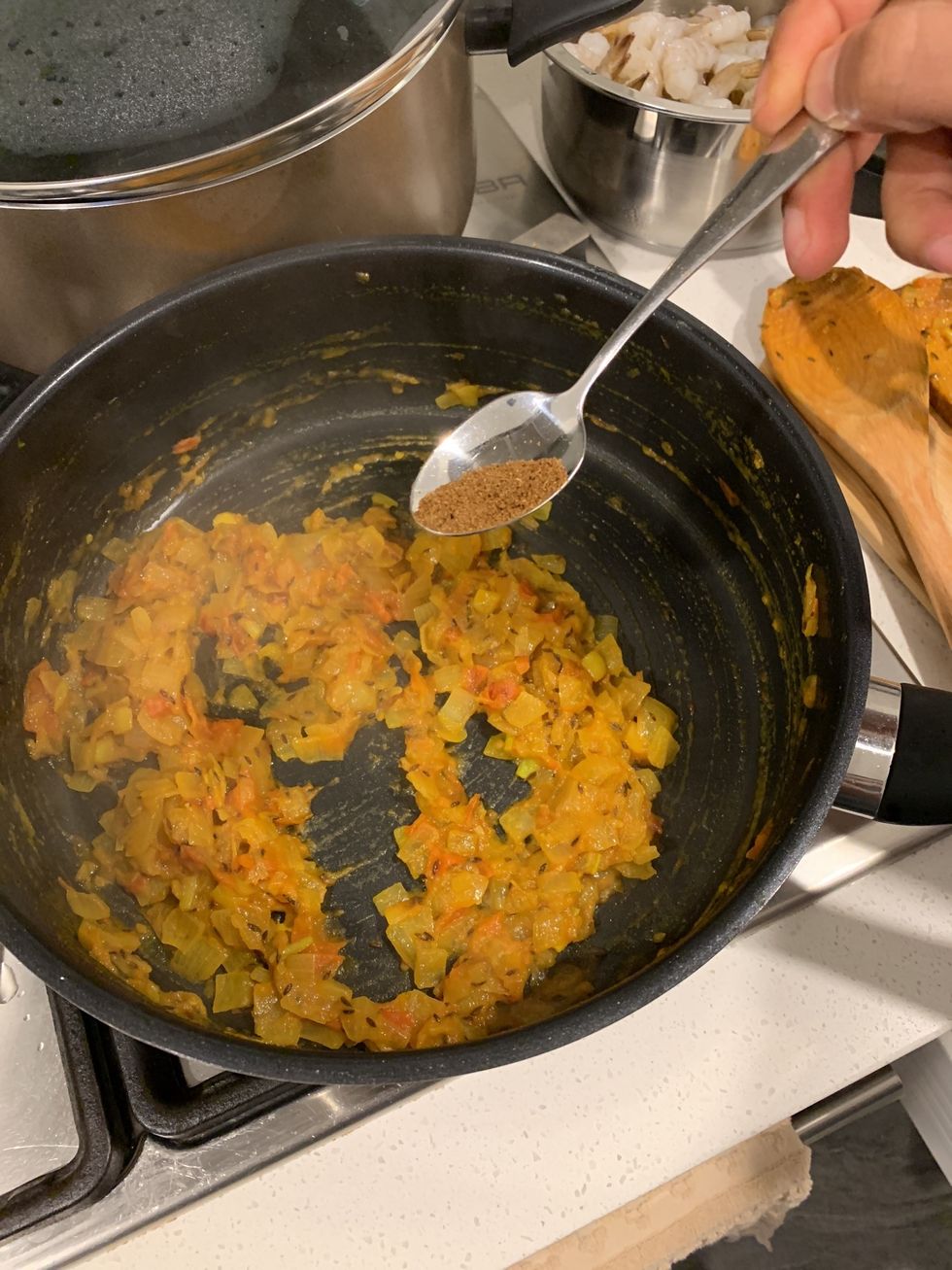 Jeera powder.
Dhaniya powder.
Add prawns.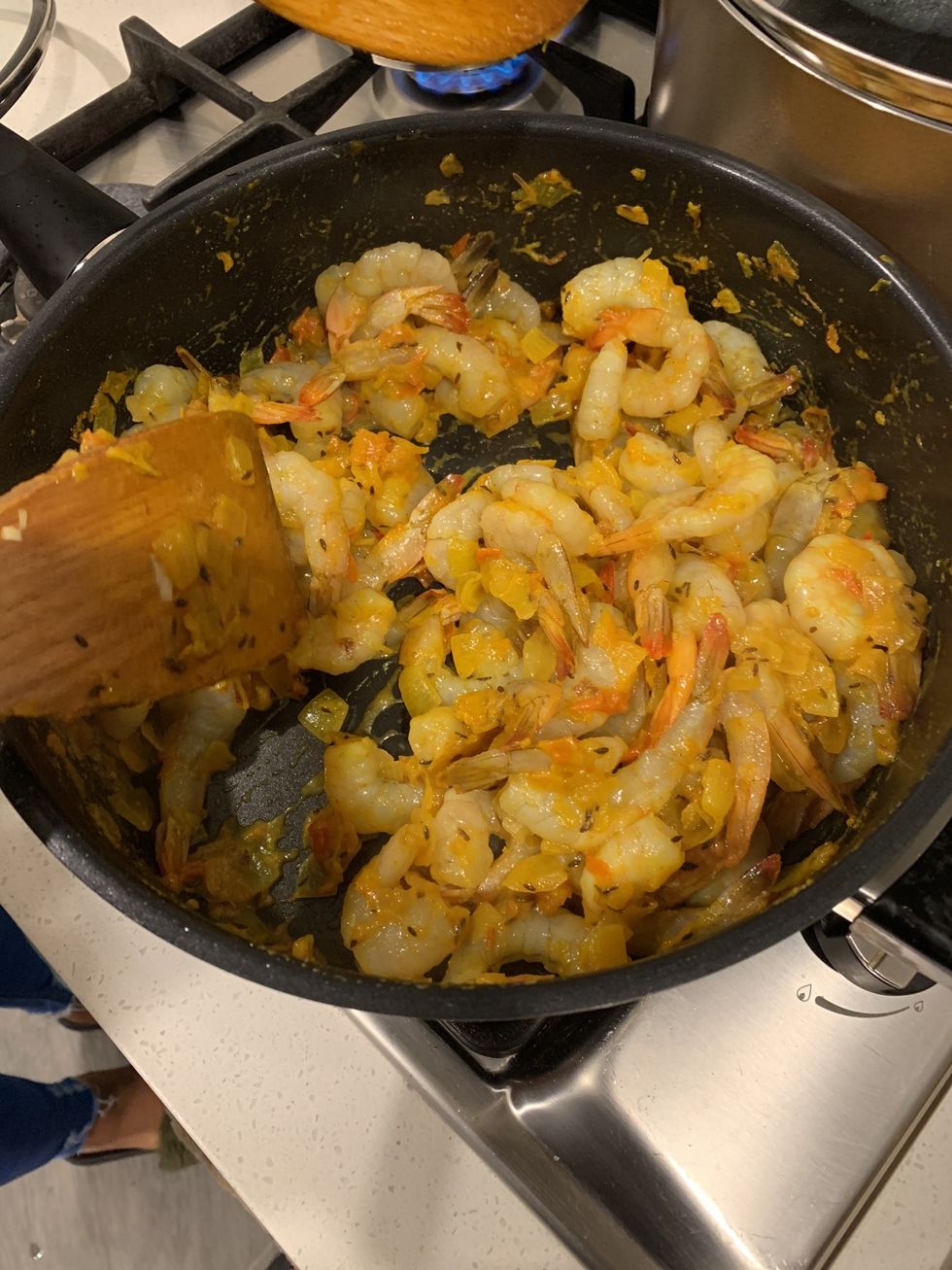 Add 1 and a half more tea spoon of salt.
Cook on high heat to thicken the gravy (dry the water a bit).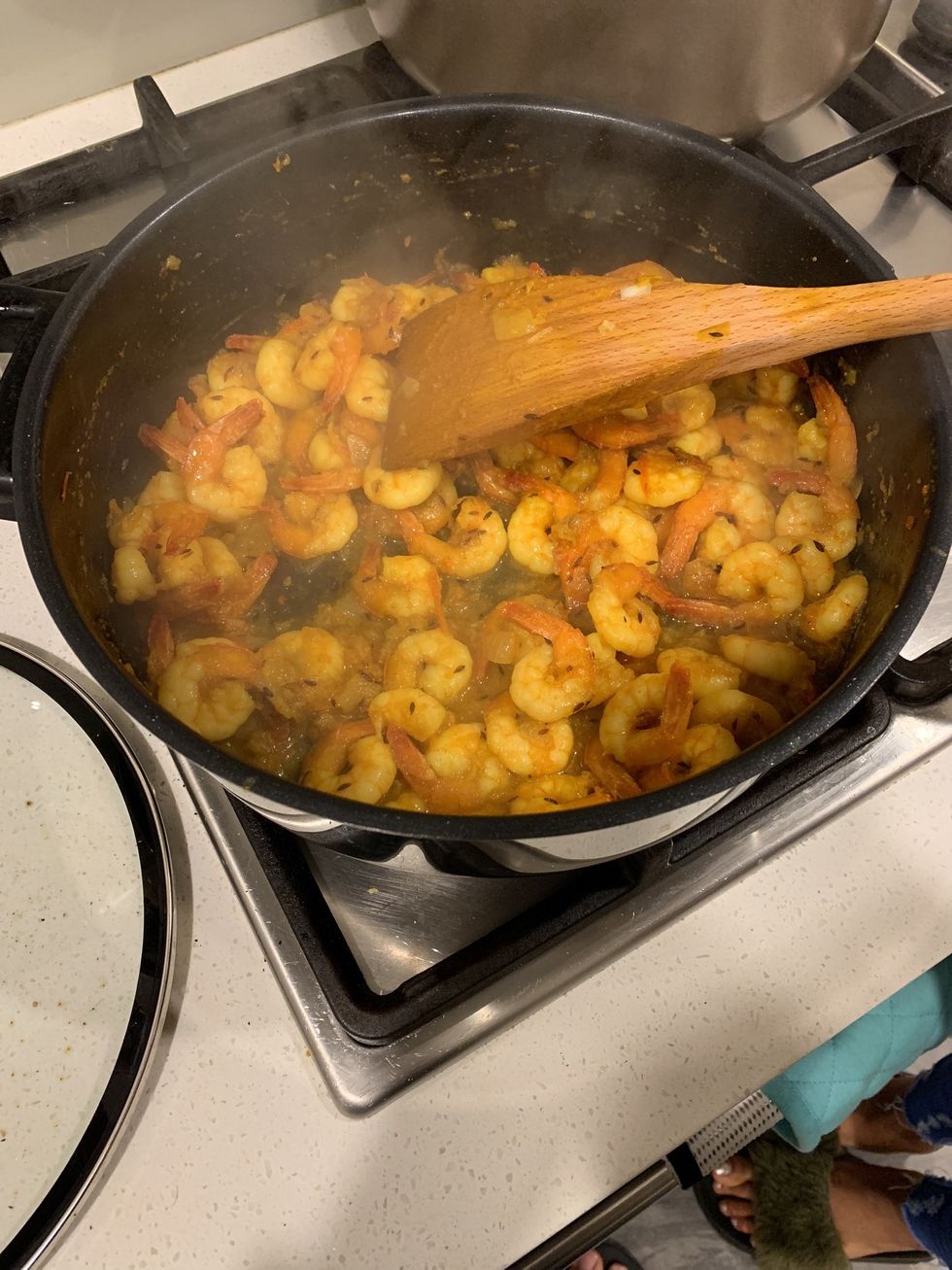 Done.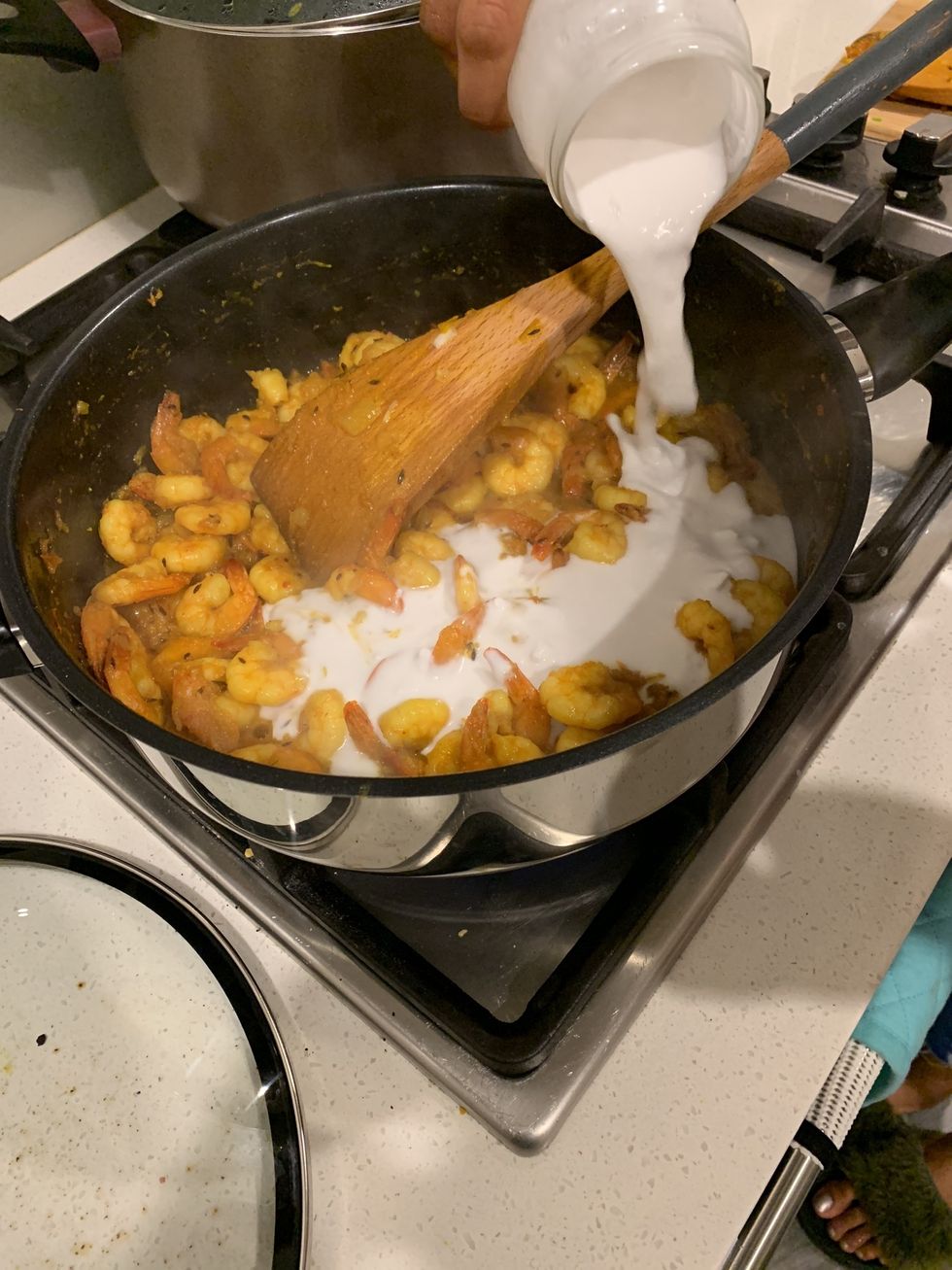 Half can coconut milk
Cover and simmer for 5 mins. Don't boil as it can turn into curd.
The creator of this guide has not included ingredients