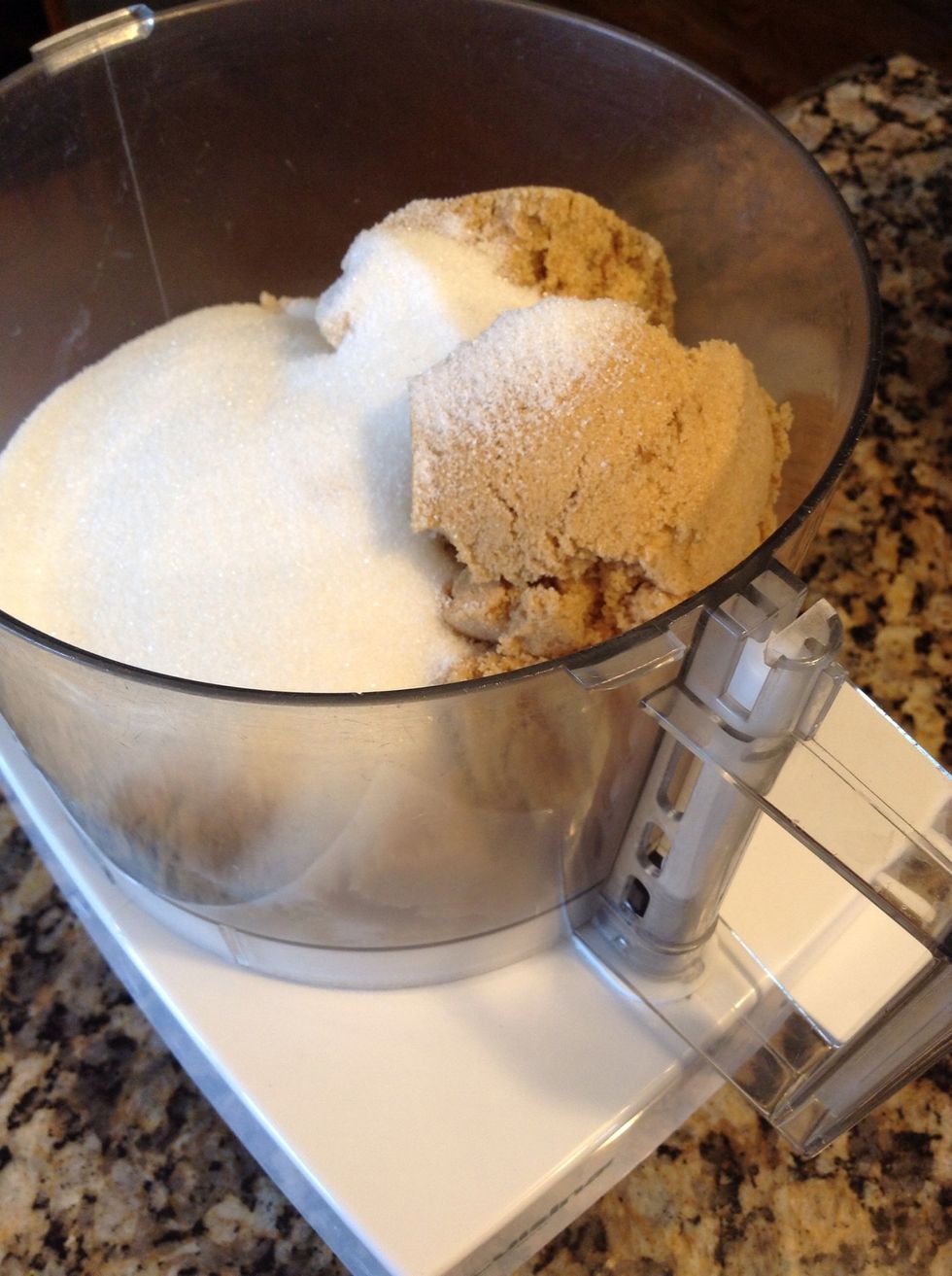 This is the key to smooth tasting pralines so don't skip this step or they will turn out grainy..pulverize the sugars. 1c white sugar and 2 c brown sugar.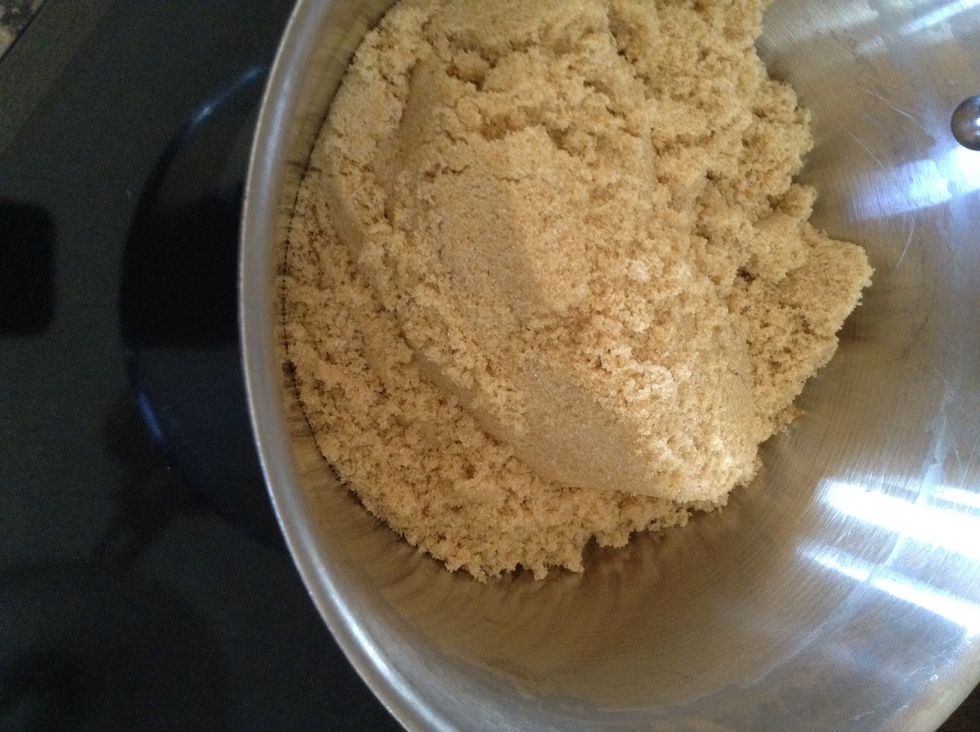 Place sugar in a large pot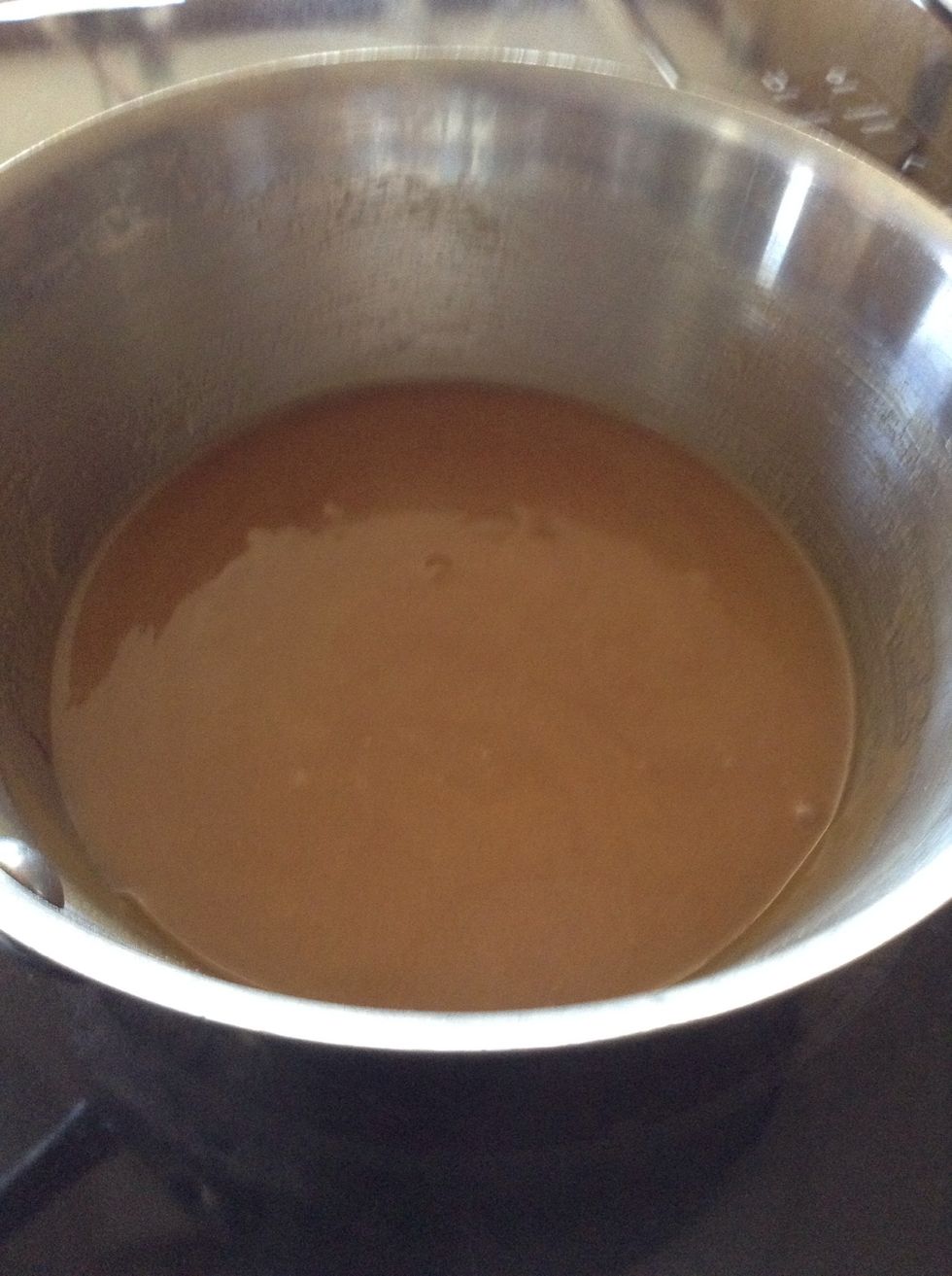 Add 1 c heavy cream, 2 tsp vanilla and a dash of salt, 1/4 tsp cream of tarter. Start this at high heat while stirring constantly until it boils.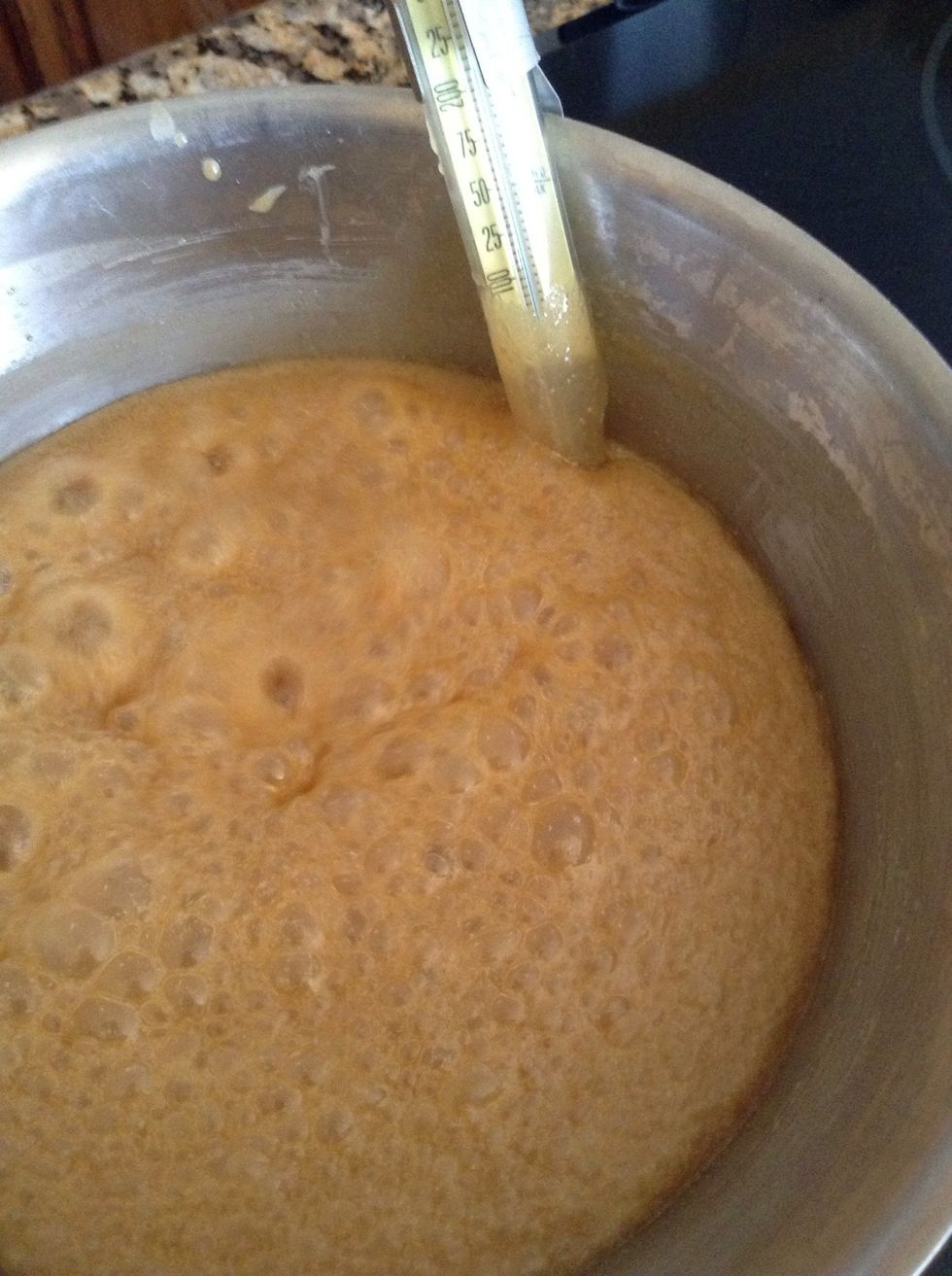 Once boiling, turn heat to medium and place candy thermometer in liquid. Let this boil undisturbed until the temp reaches 238 degrees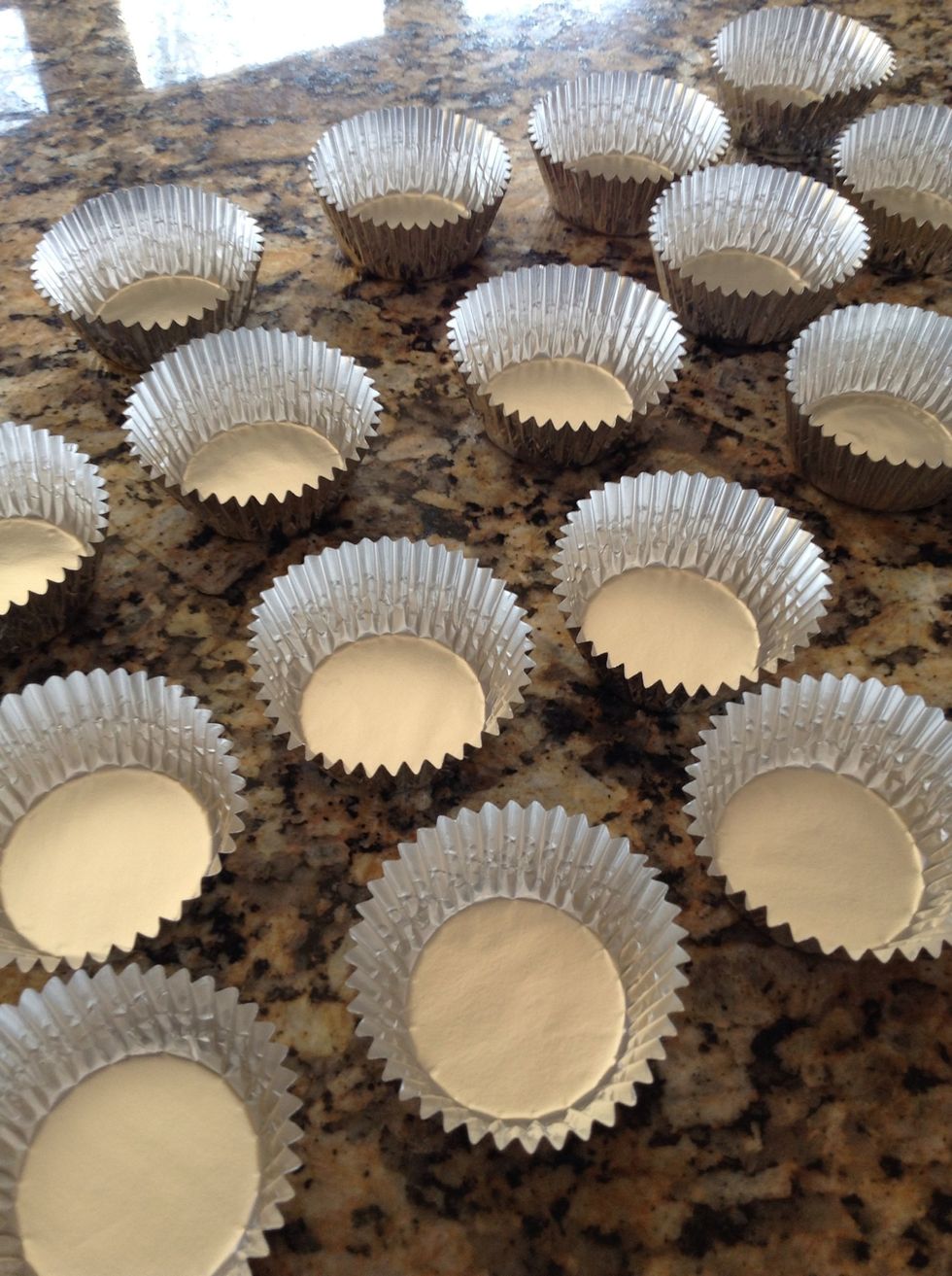 While it boils, lay out about 24 cupcakes liners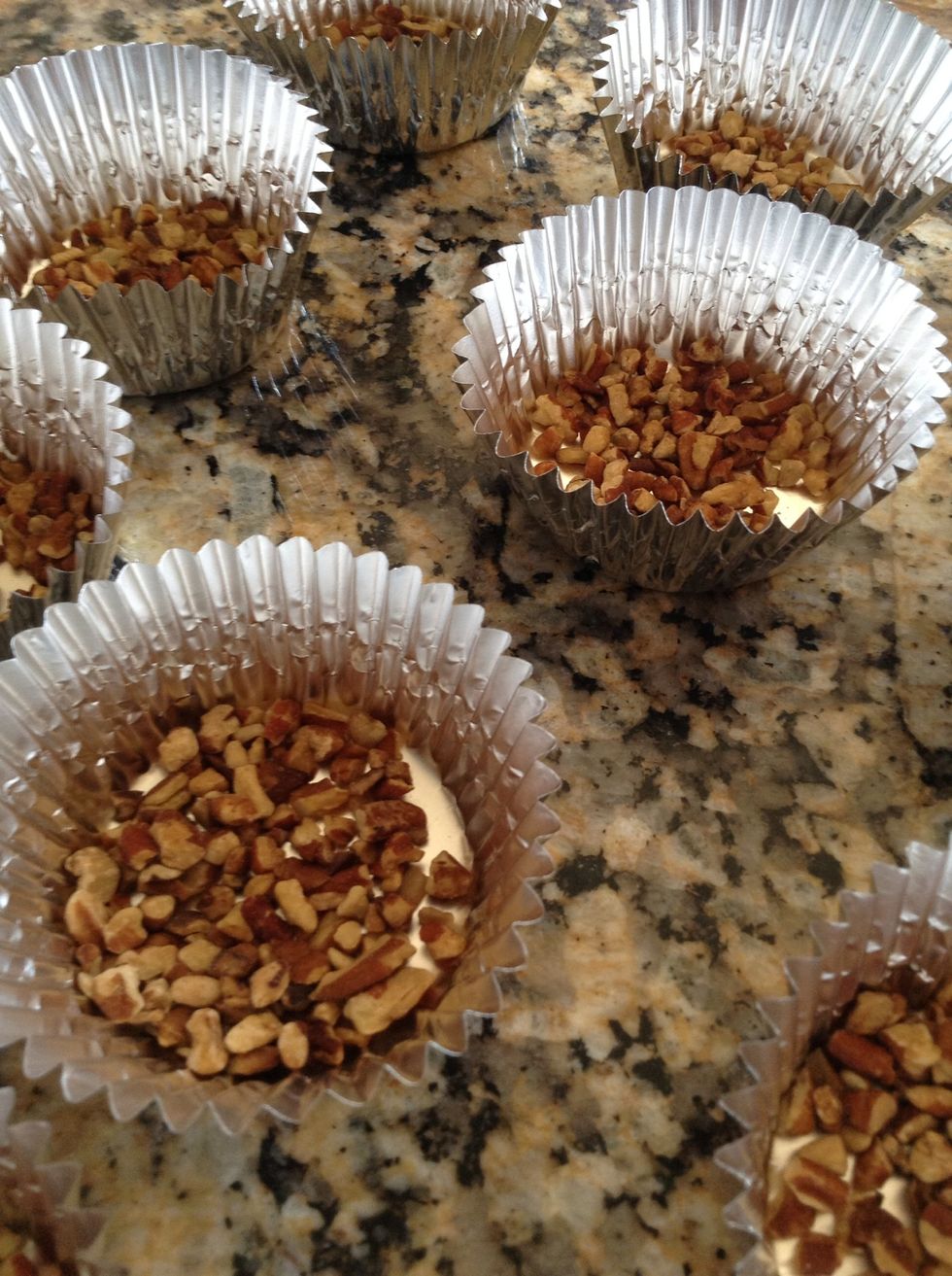 In the bottom of each, place about a teaspoon of chopped pecans
Once the praline reaches the temp, allow to cool to 220 degrees. Add 5 TB room temp butter.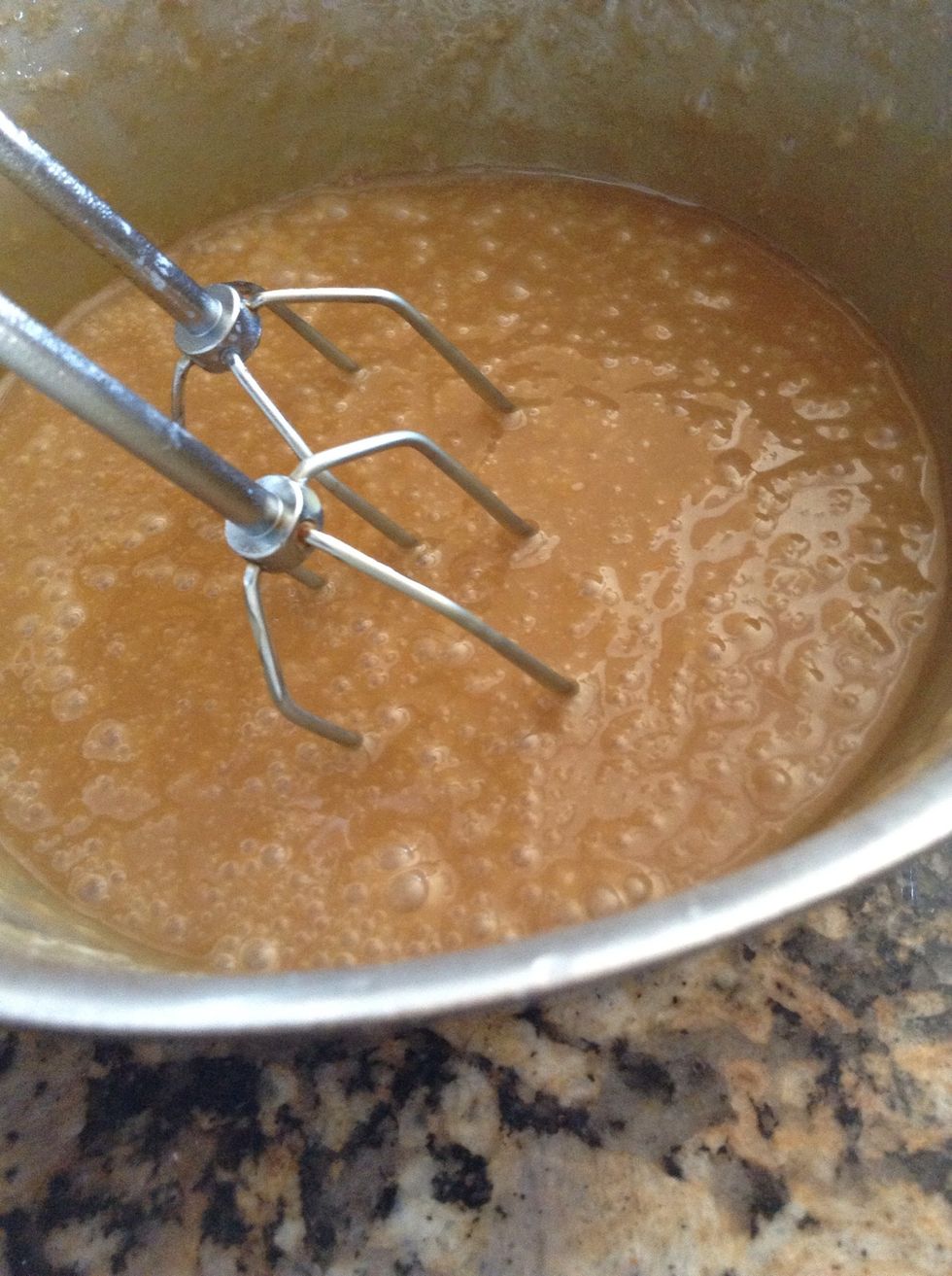 And once it's at 220 temp, grab the hand mixer and start beating. This mixture will start out very thin but thicken quickly as you beat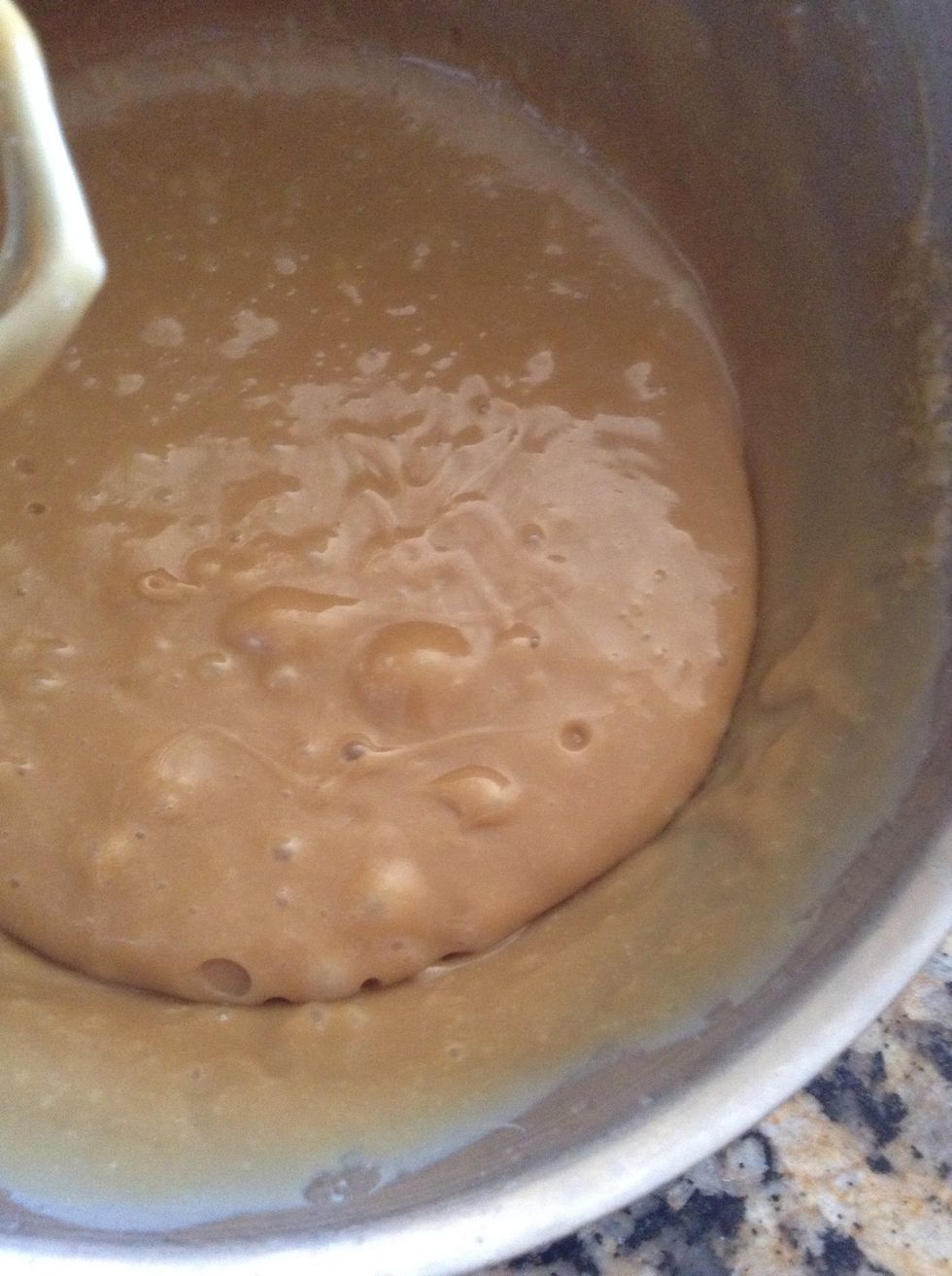 Once it looks like above picture, it will be the consistency of a thick glaze. Don't allow to get too thick..you won't be able to spoon out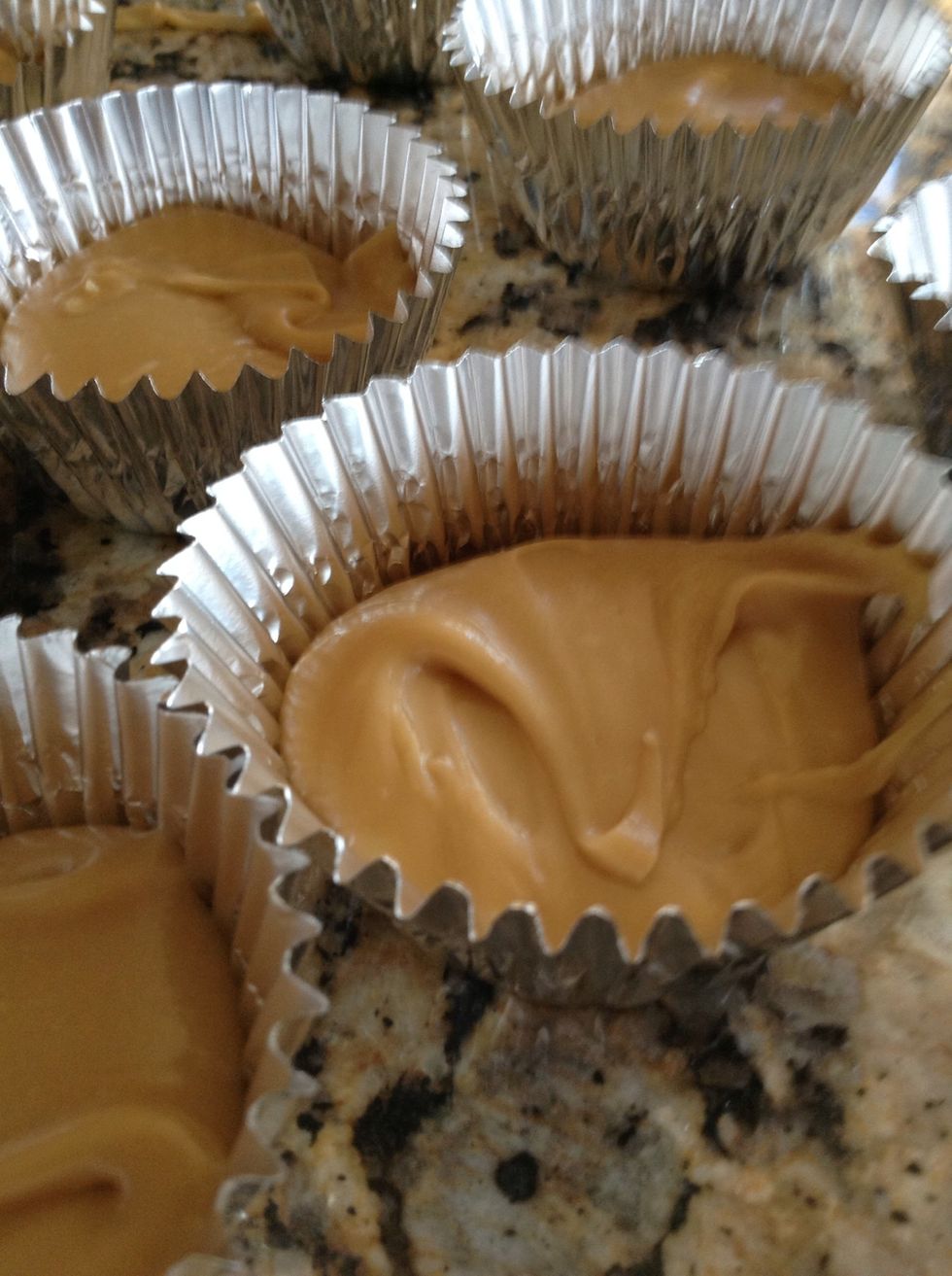 WORK QUICKLY ..drop by the spoonfuls into the prepared cupcake liners. If your praline gets too hard to spoon, easy fix: a few drops of water will loosen the mixture enough to finish spooning out.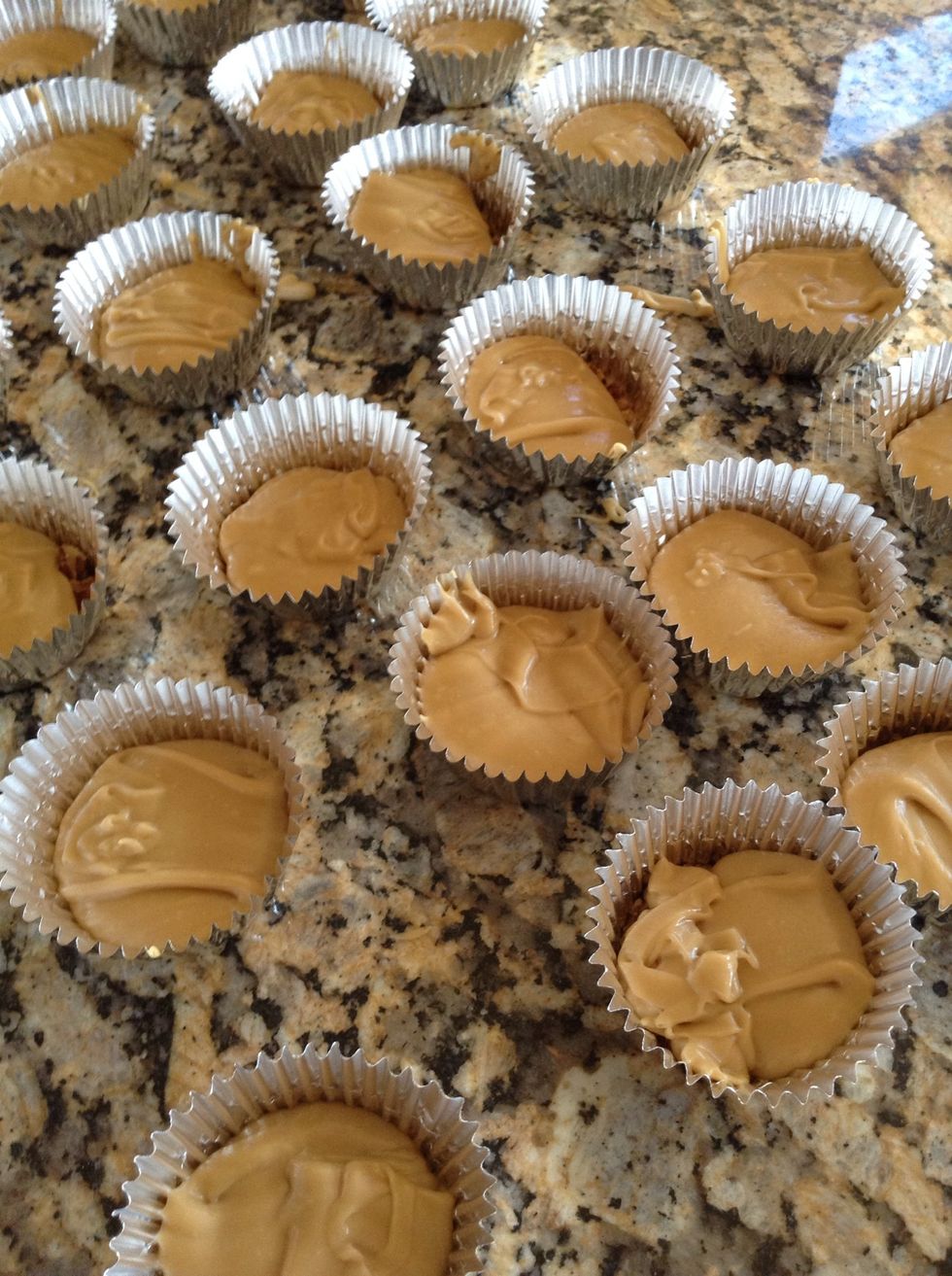 Beautiful individual fudgey pralines.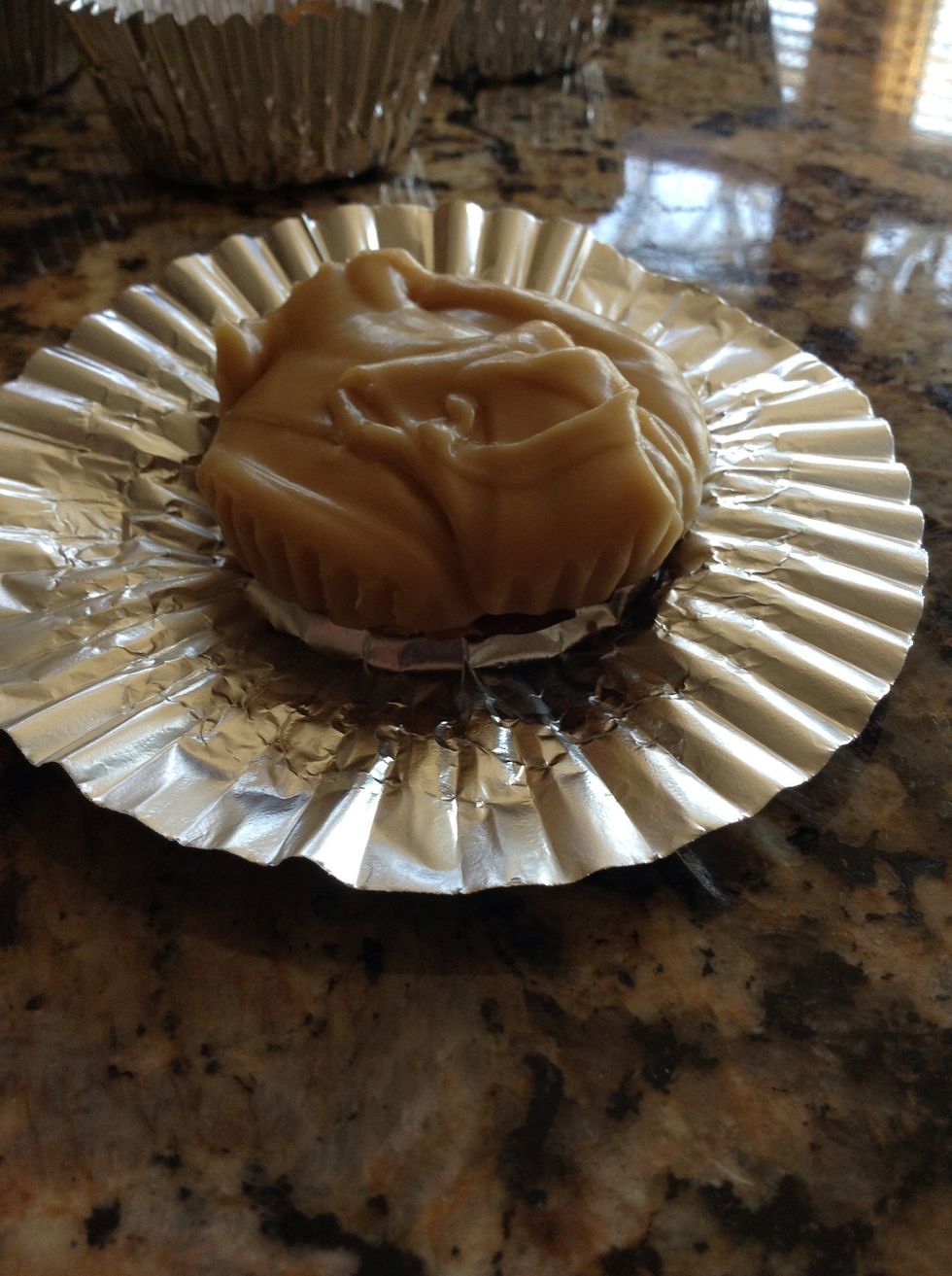 The foil pulls off without a problem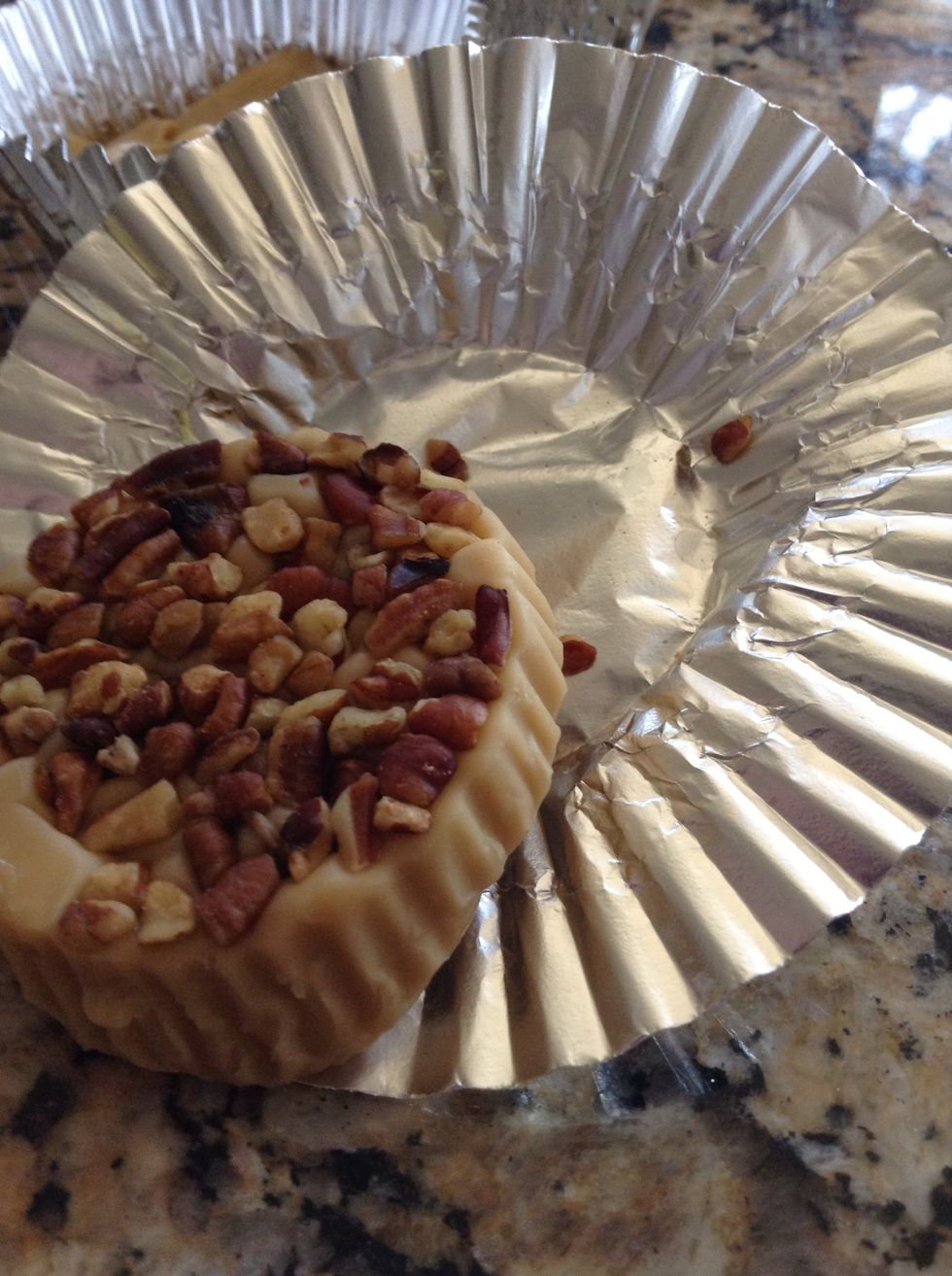 The nuts are on the bottom..and my children prefer no nuts..but most like the pecans
And my tip..I wrap these up to give as gifts. It's a perfect teacher gift, house warming, party favor. This candy keeps for about 2 weeks if well sealed and stored.
2 cups brown sugar
1 cup white sugar
2 tsp vanilla
Dash of salt
1/4 tsp cream of tarter
5 TB butter
Pecans
Cupcake liners
1 cup heavy cream
Below the Mason Dixon line