Using skillet cook the chicken until done. Once chicken is done cut the chicken into cubes.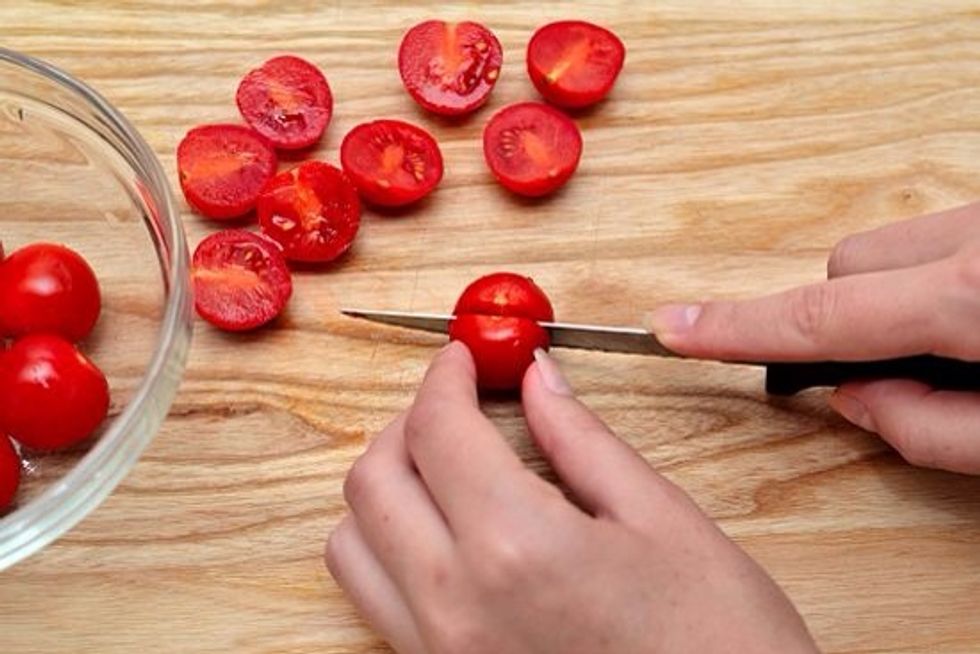 Cut the cherry tomatoes in half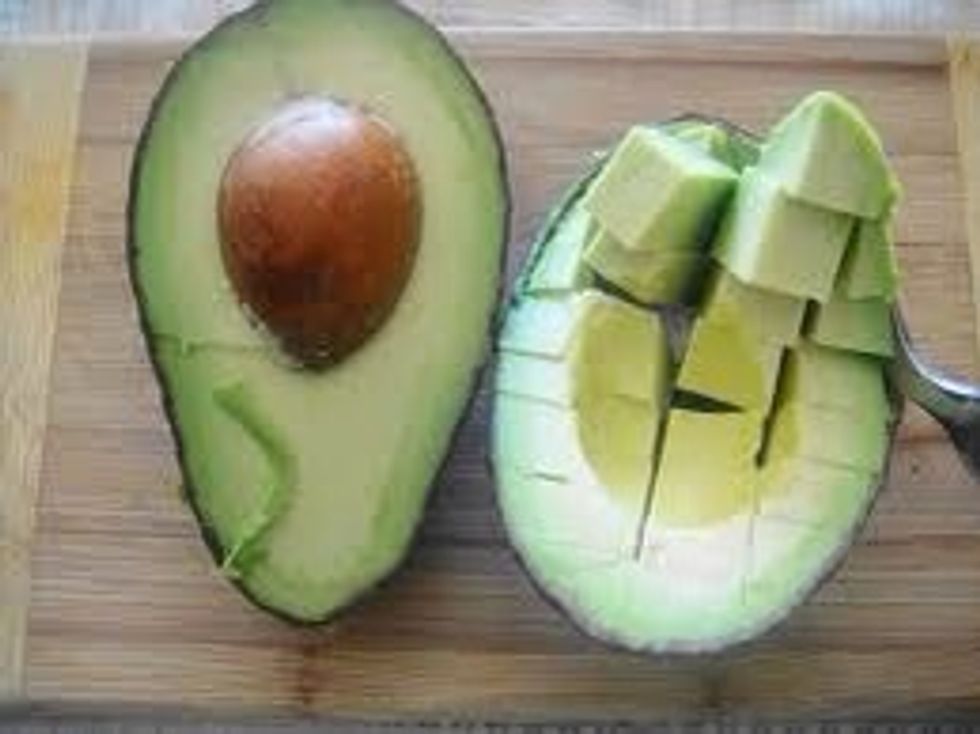 Carefully cut the avocado into slices.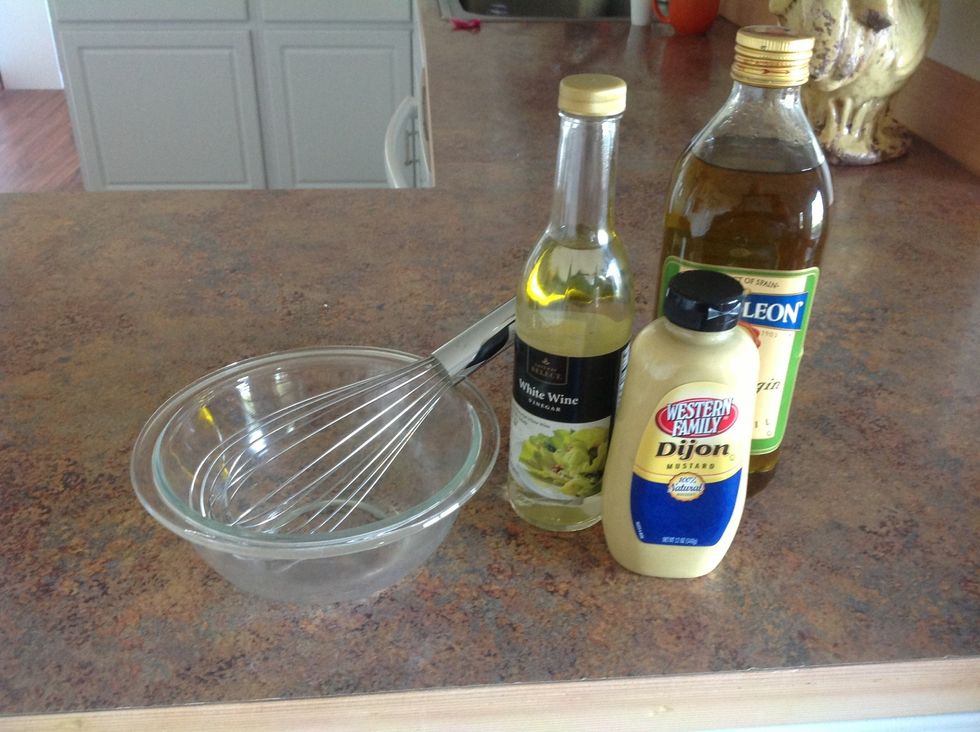 To make dressing combine []white wine vinegar [] olive oil []dijon. Whisk together.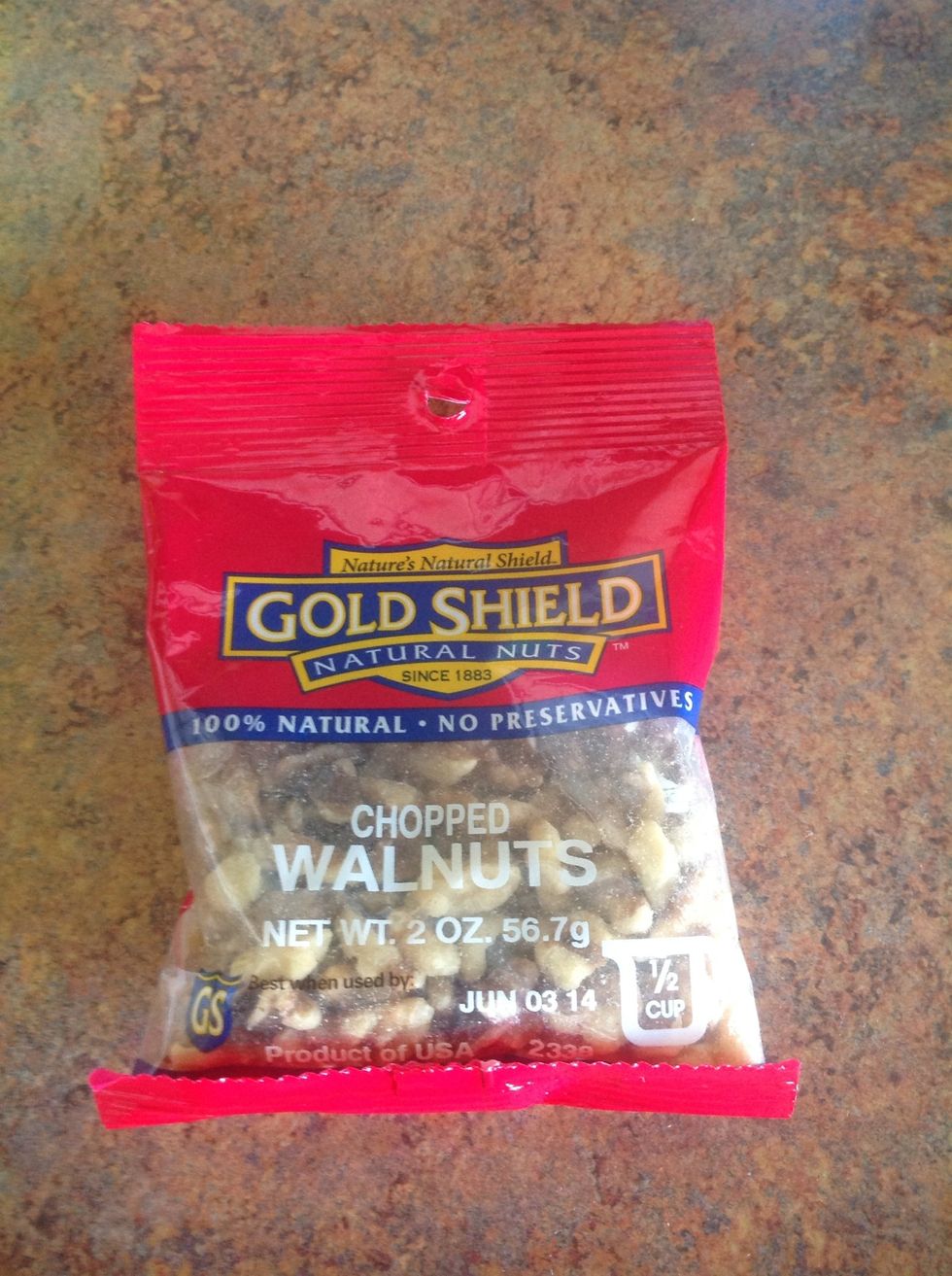 Put walnuts into food processor and coarsely chop. Or buy pre-chopped walnuts.
In a large bowl combine [] spinach [] cherry tomatoes [] corn [] chicken [] avocados [] feta cheese [] walnuts. Toss salad together to mix ingredients.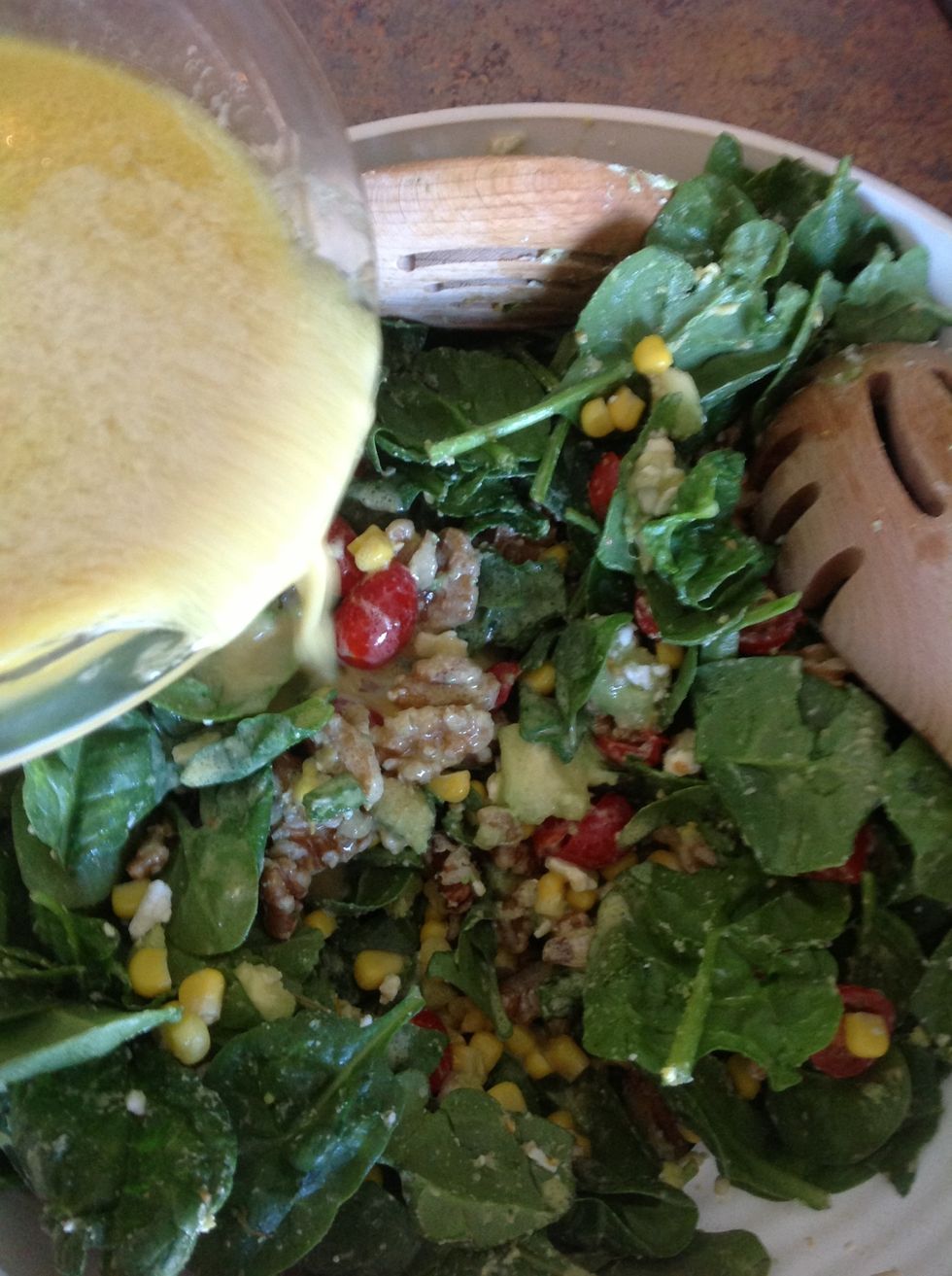 Pour dressing over top.
1 large box spinach
3 cups cherry tomato
1 1/2 cup corn
4 1/2 cup chop chicken
3 avocados
1 cup feta cheese
3/4 cup crushed walnuts
Dressing:
6 tbsp white wine vinegar
4 tbsp olive oil
3 tbsp Dijon
The Trellis Center
The Trellis Center is a non-profit agricultural based vocation and life skill center for young adults with autism and other disabilities.