Make Powdery Puppy Chow (Not for Dogs)
22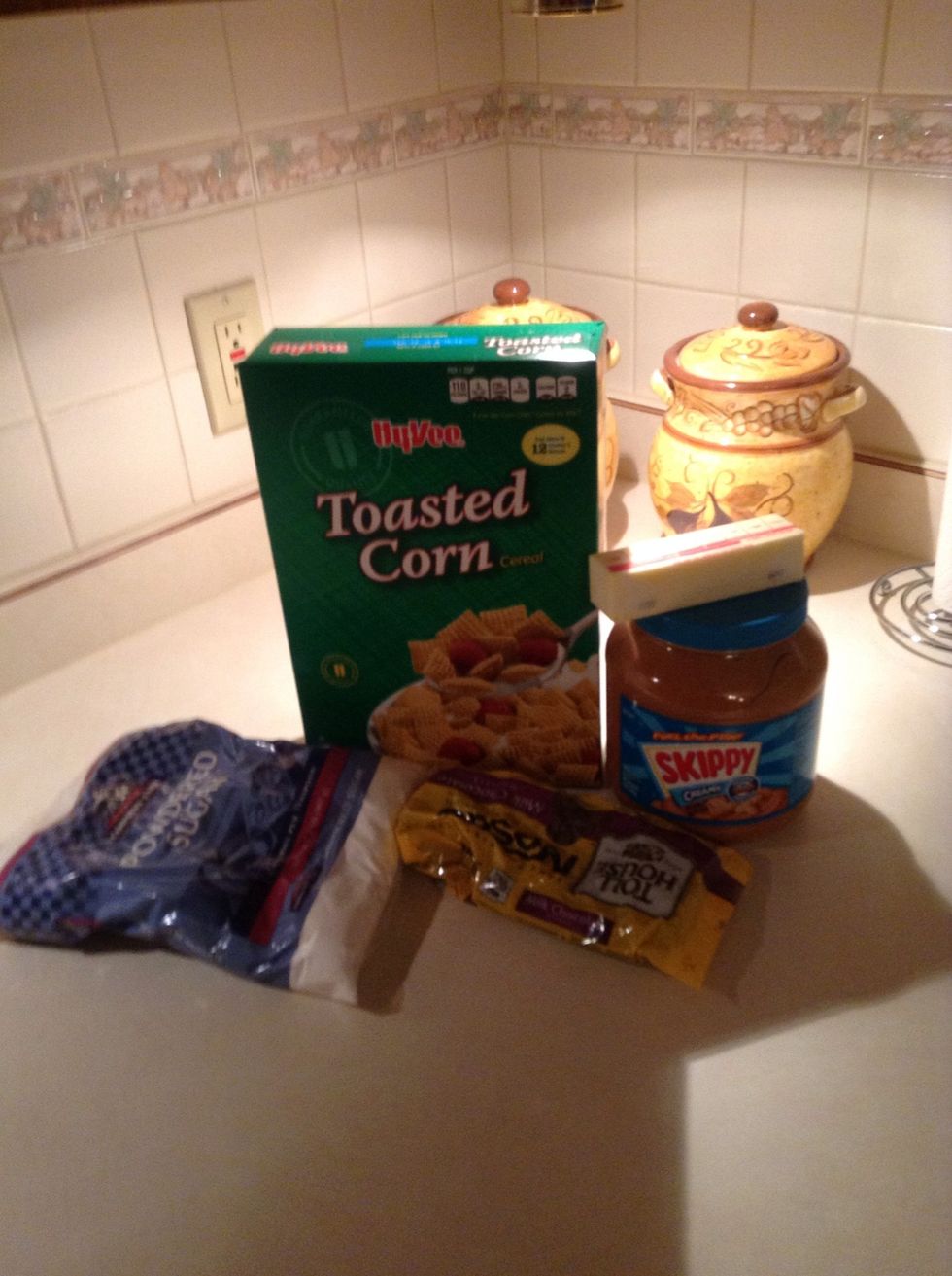 Get out all of the ingredients first.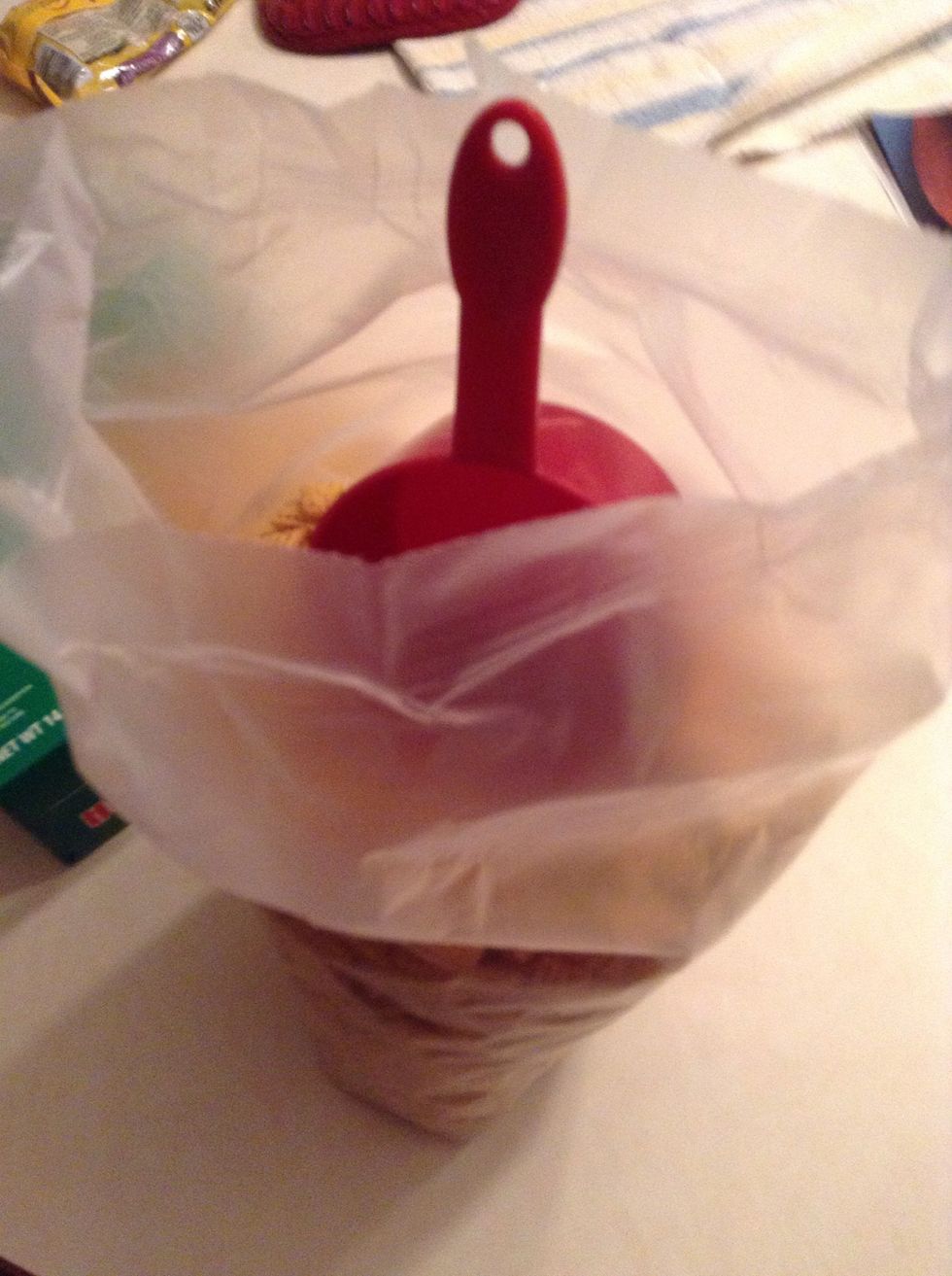 Measure out 8 cups of cereal.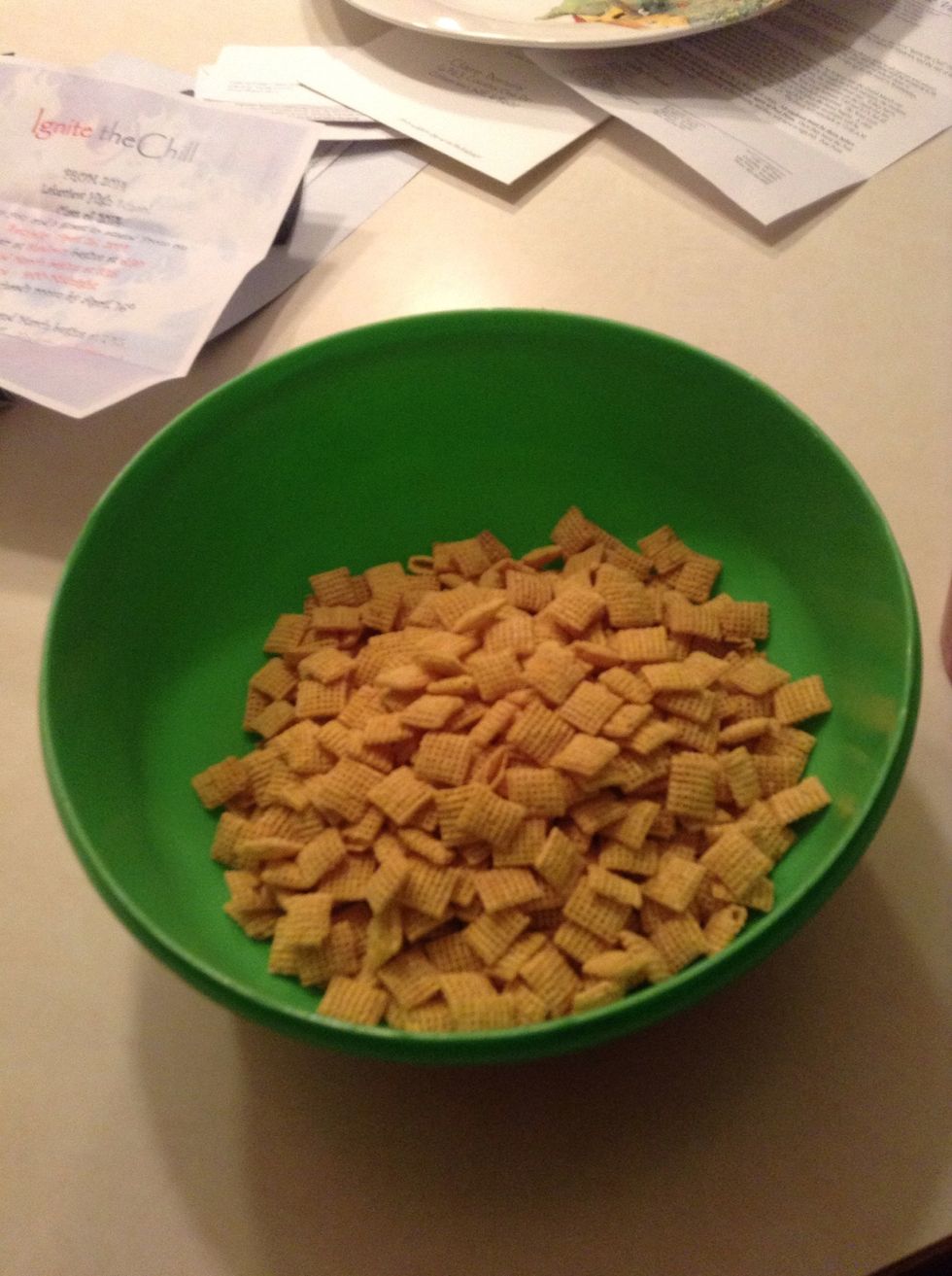 Put the cereal in a bowl.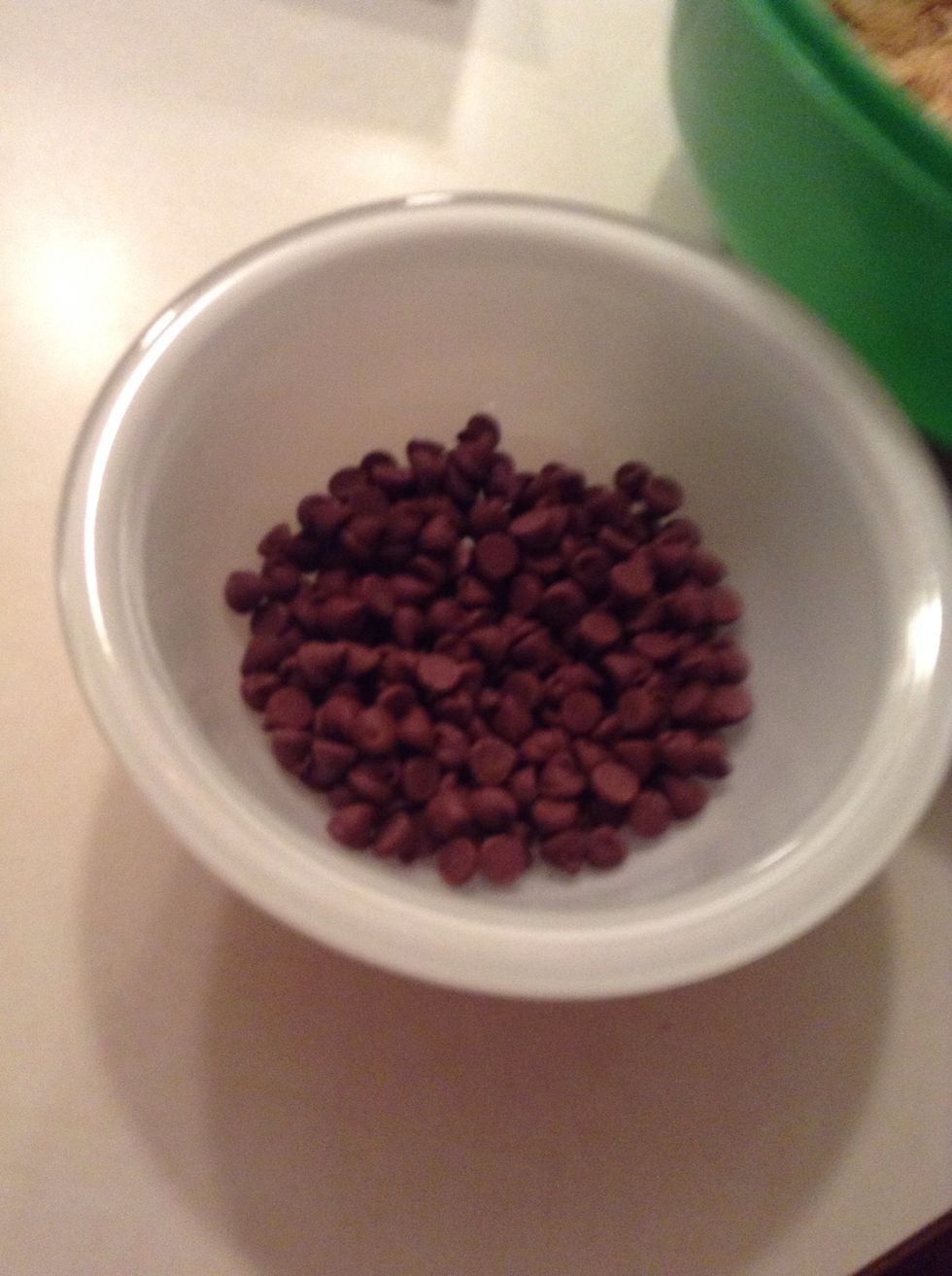 In a different bowl put a cup of chocolate chips in.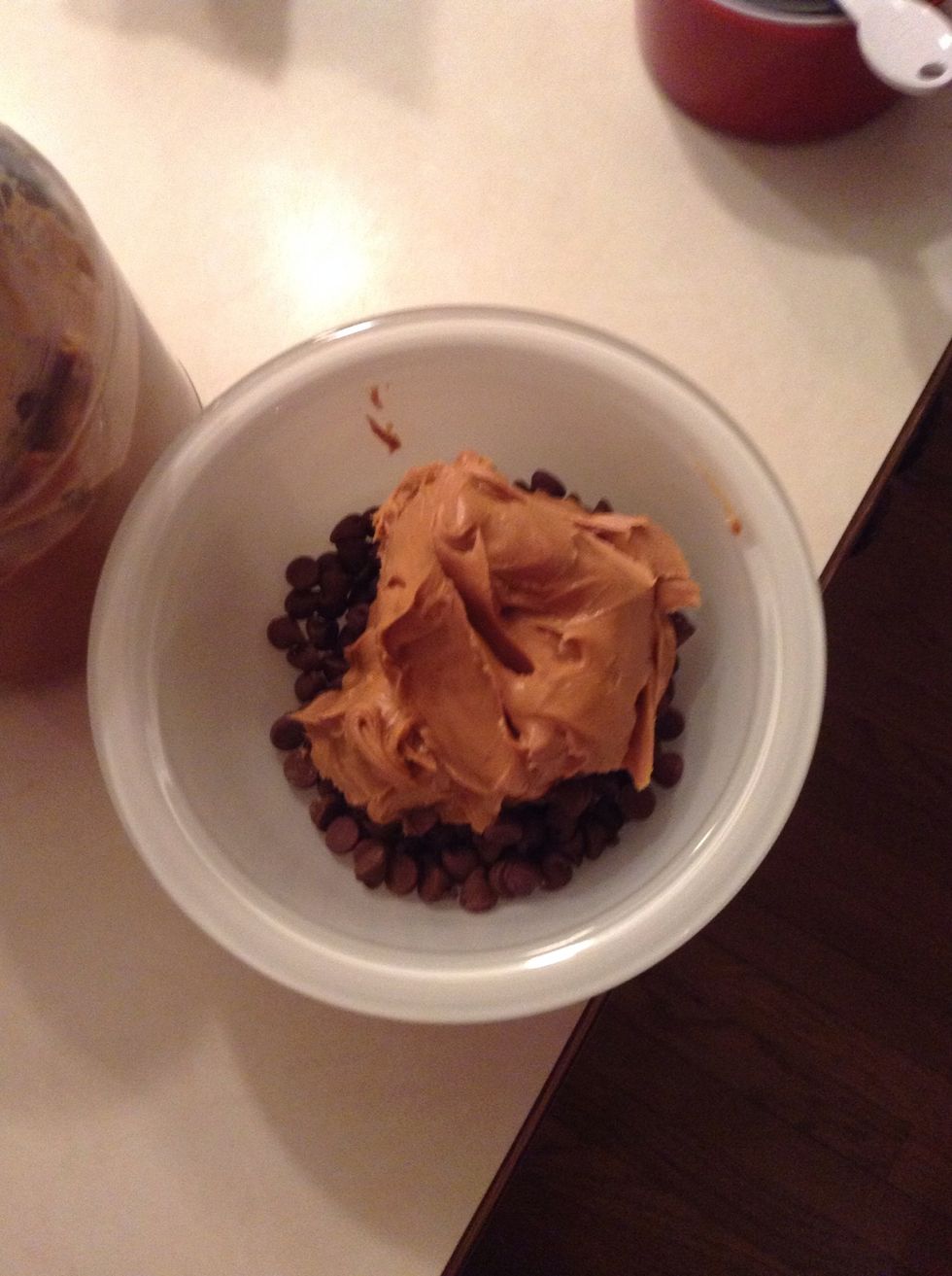 Then add the cup of peanut butter.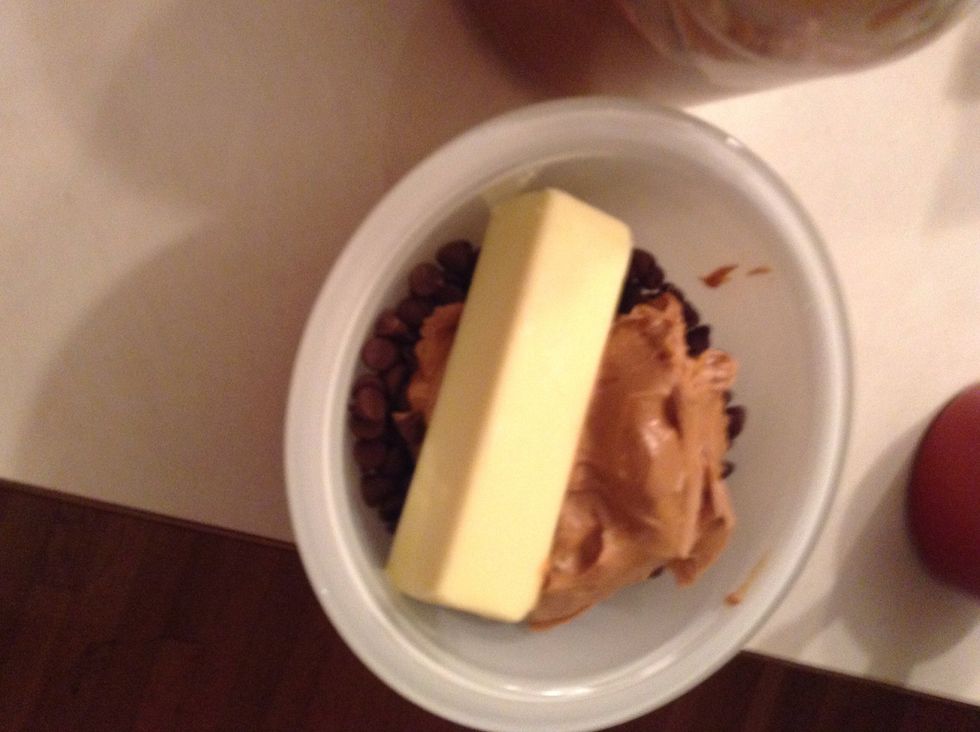 After that add the 1/2 cup of butter ( one stick of butter).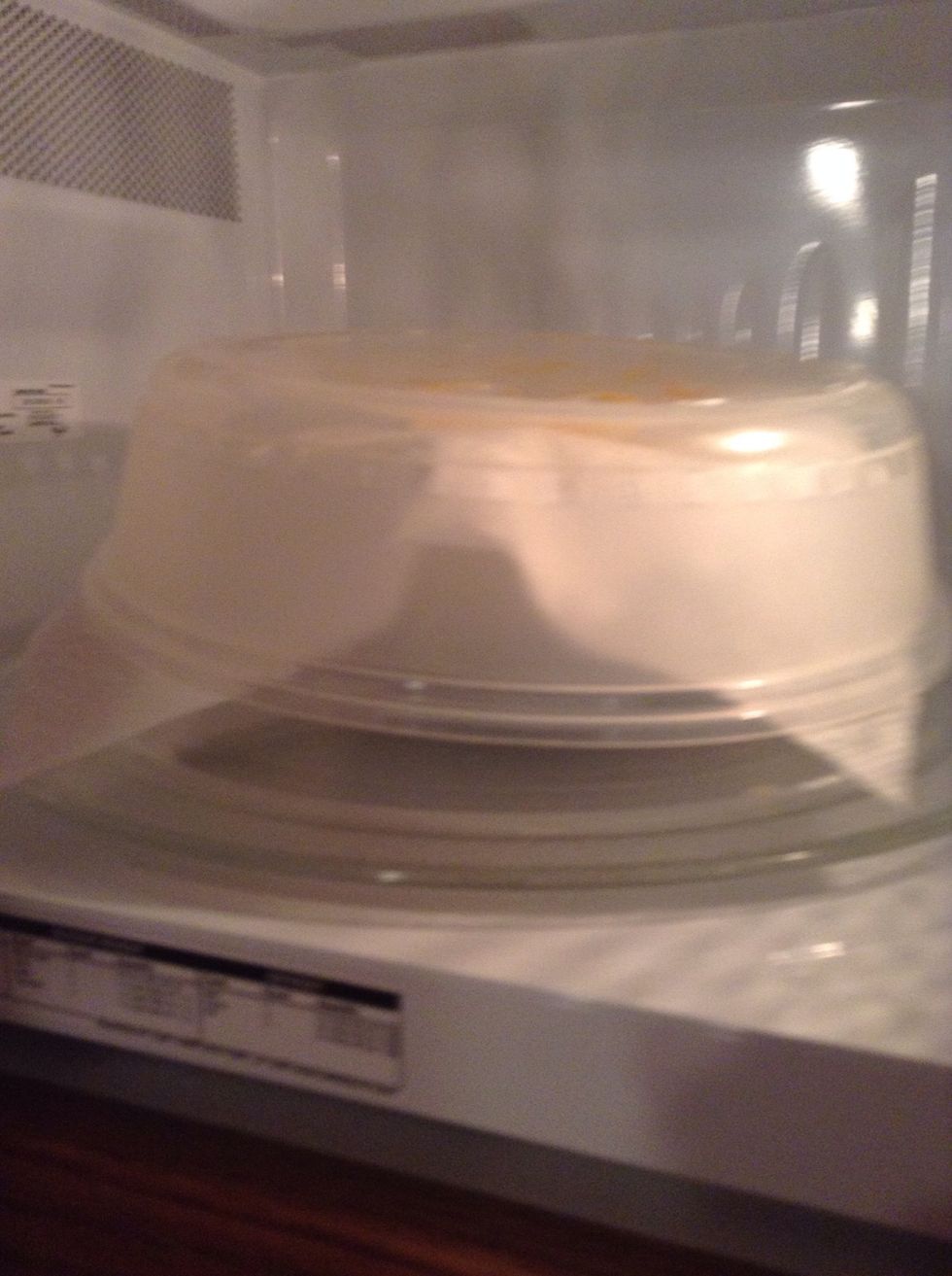 Put the mixture in the microwave (don't forget to cover it).
Put it in the microwave for a minute and forty-five seconds.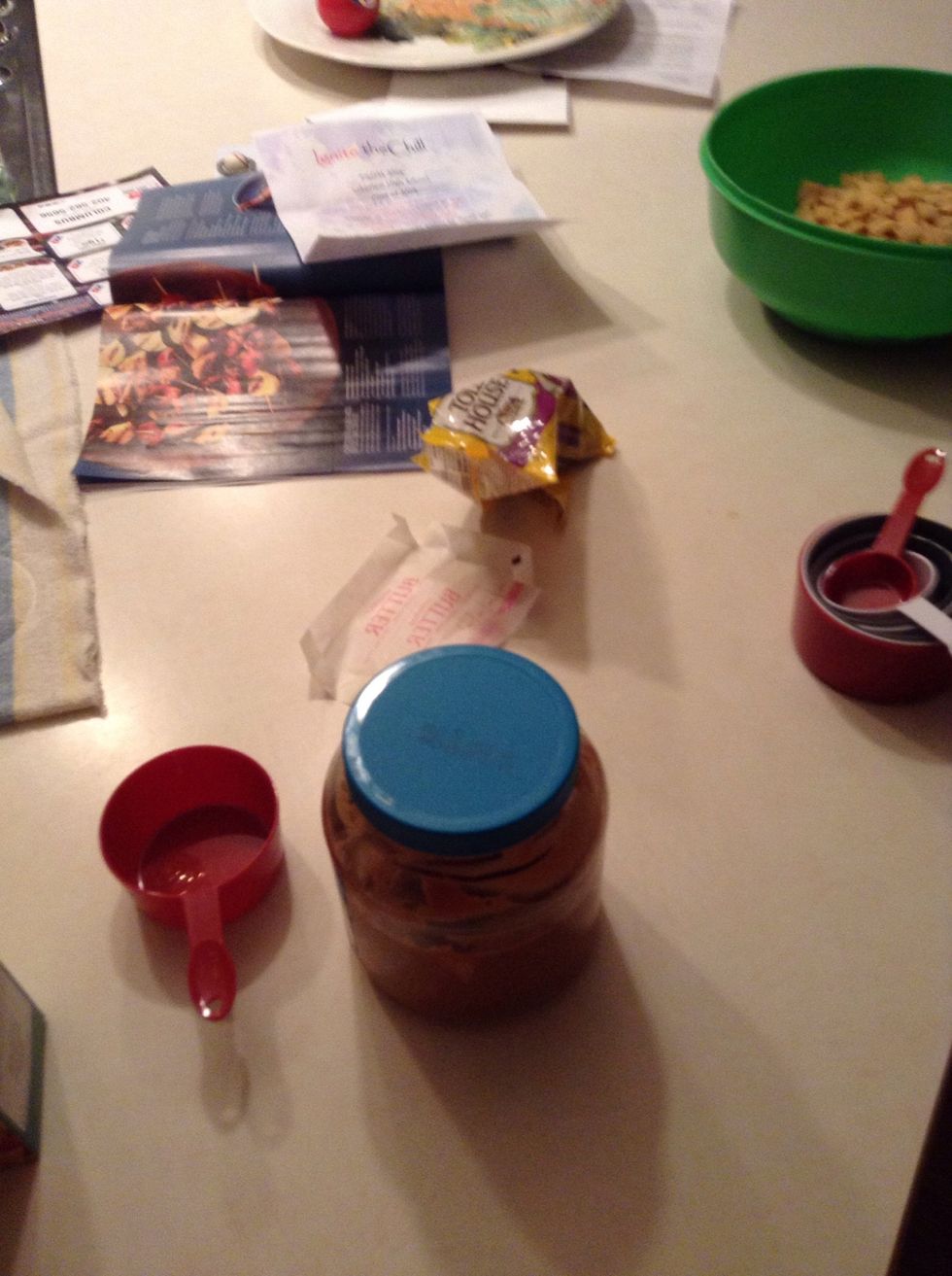 Clean up the mess when you're waiting for the mixture to melt.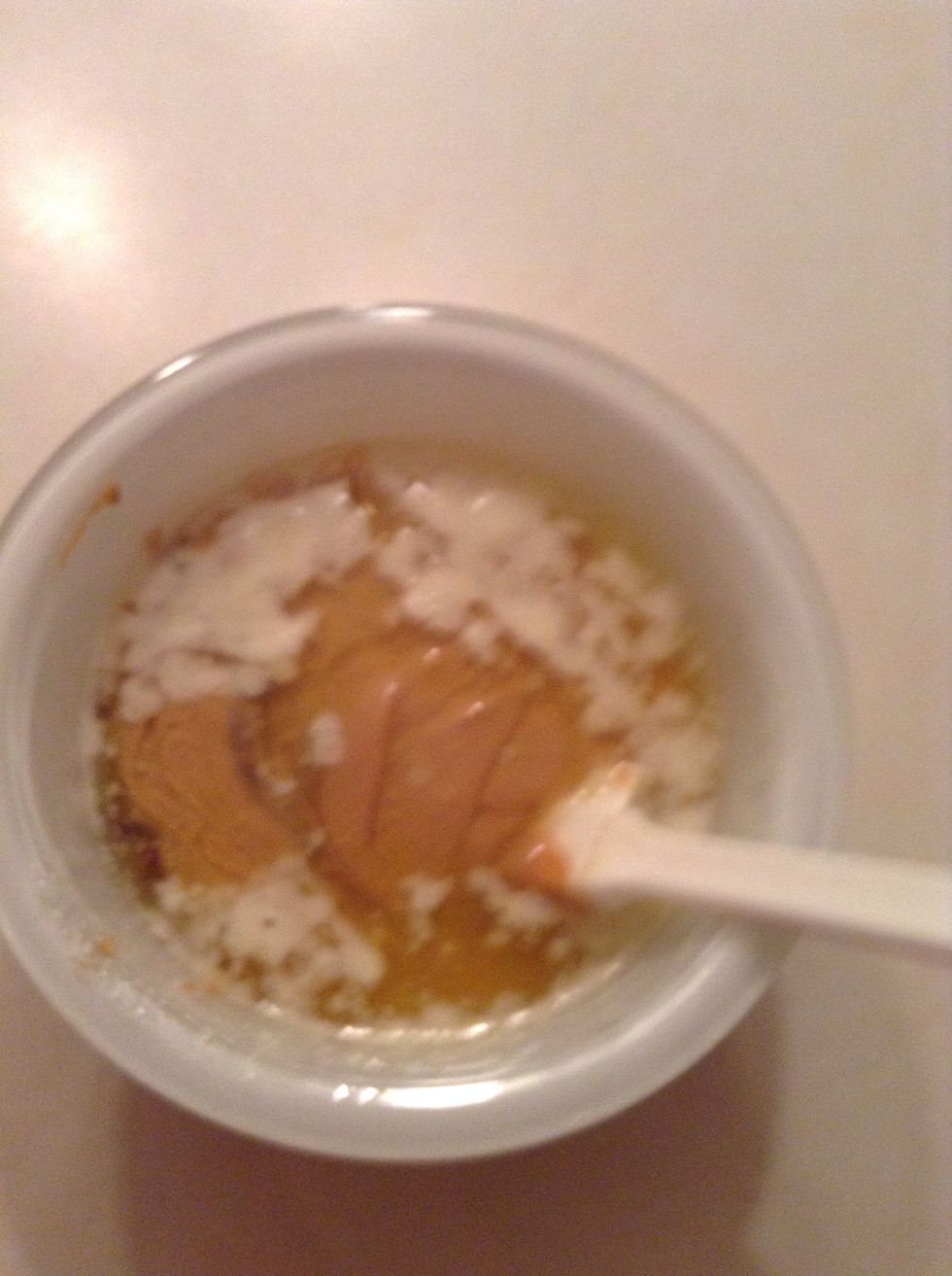 The melted mix should look like this.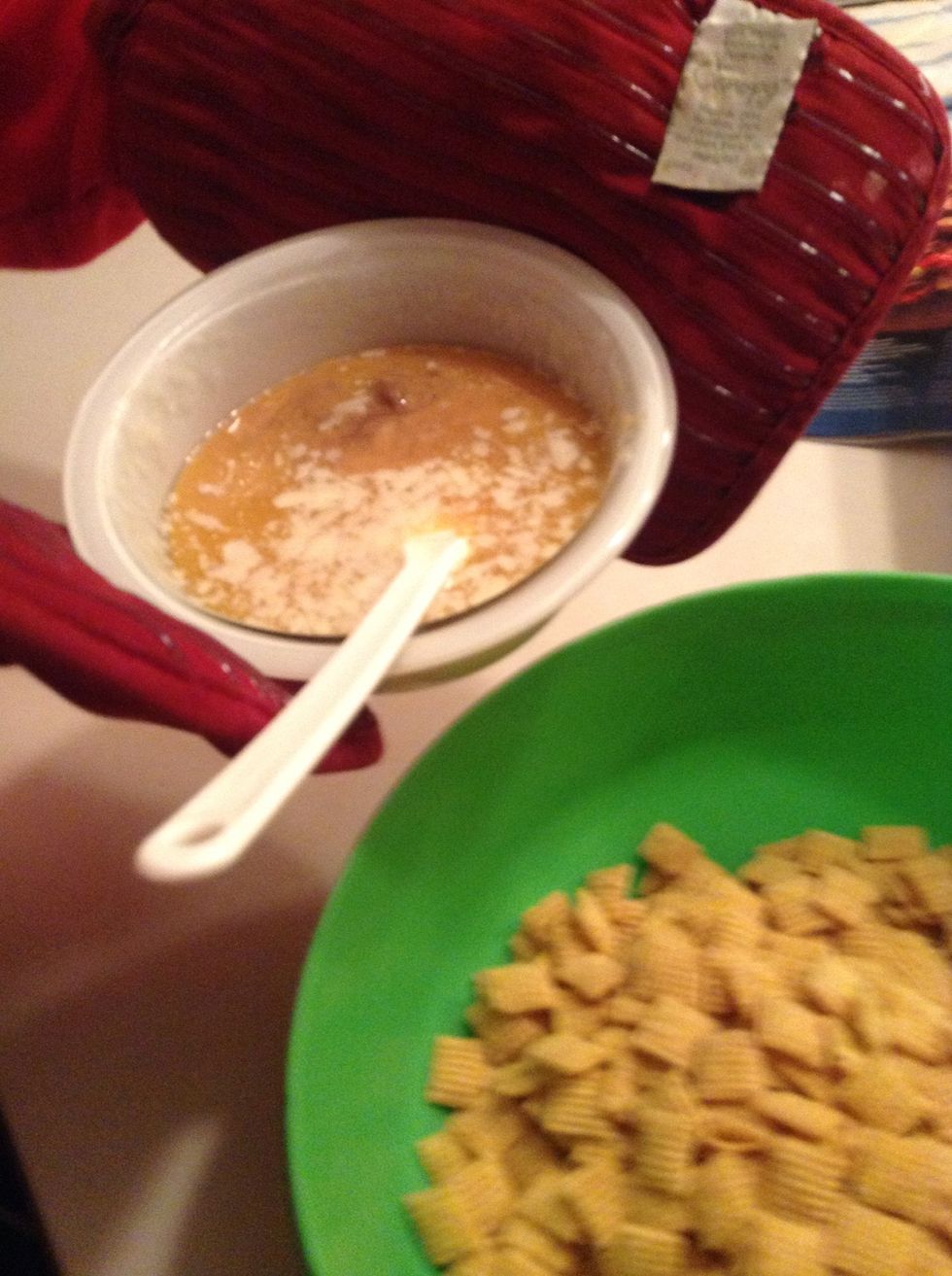 Pour the mix into the cereal (put oven mitts on so you don't burn your hands).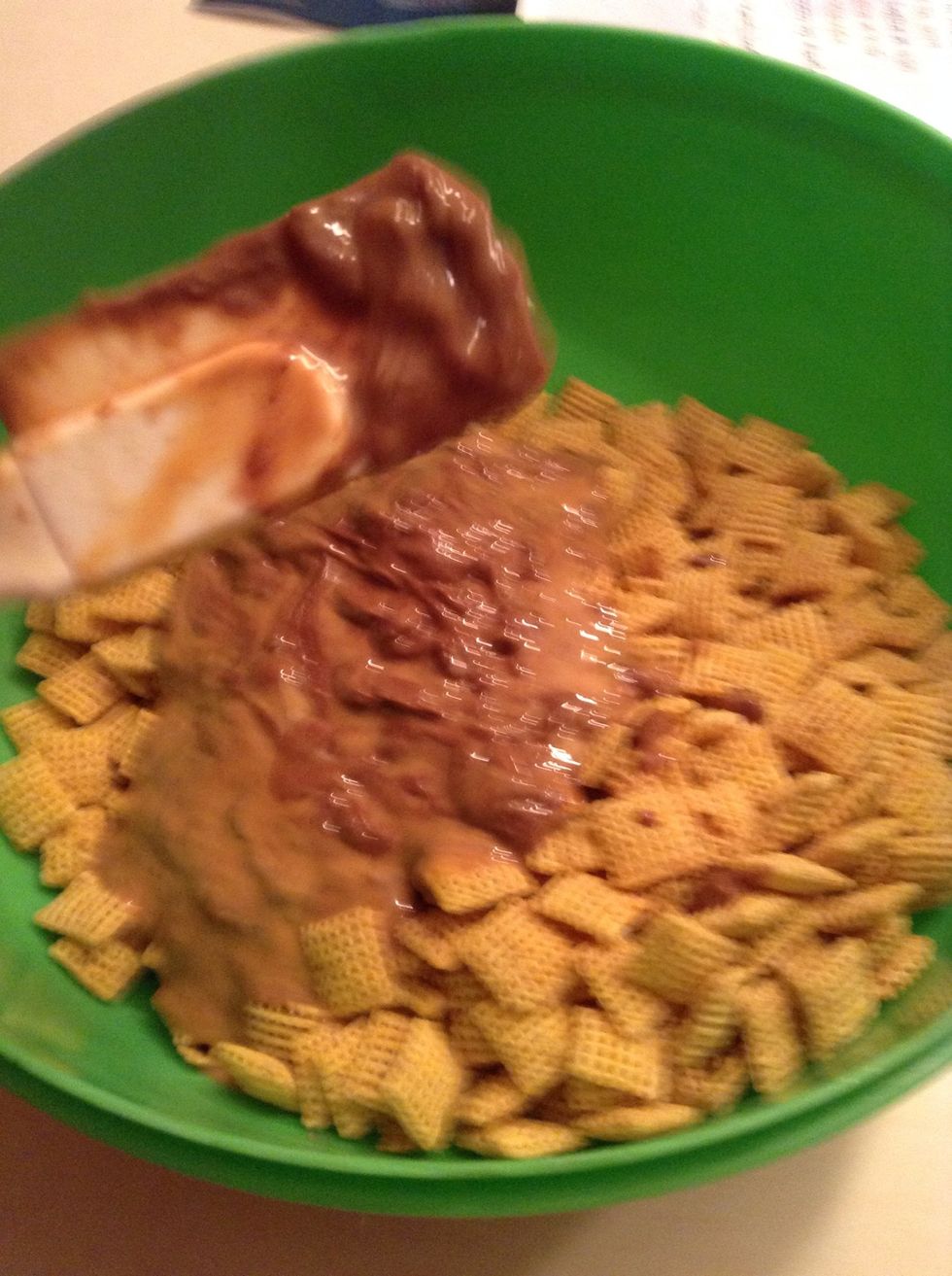 Mix up the cereal and the mixture.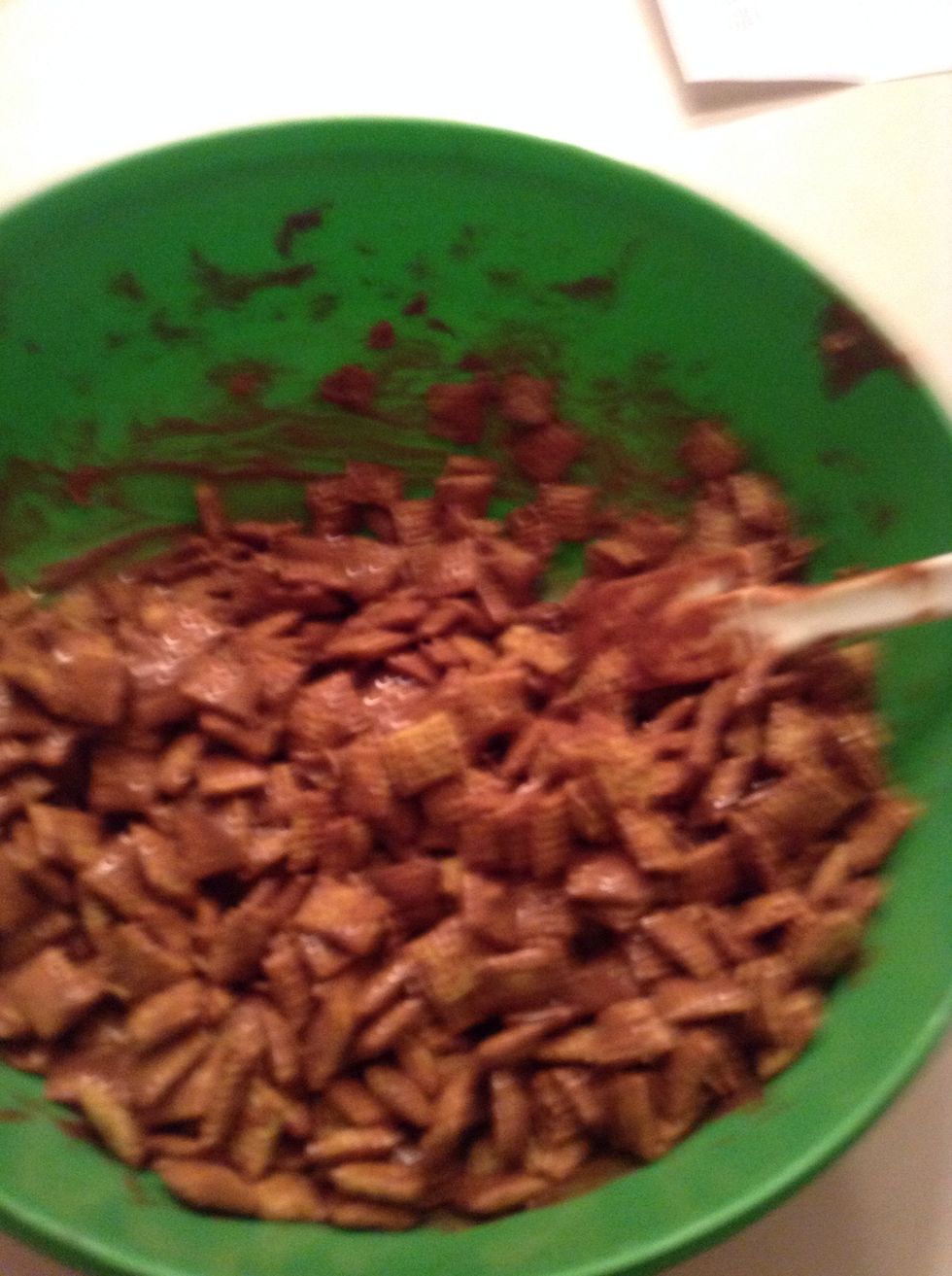 It should look like this.
Then put that mix into a trash bag.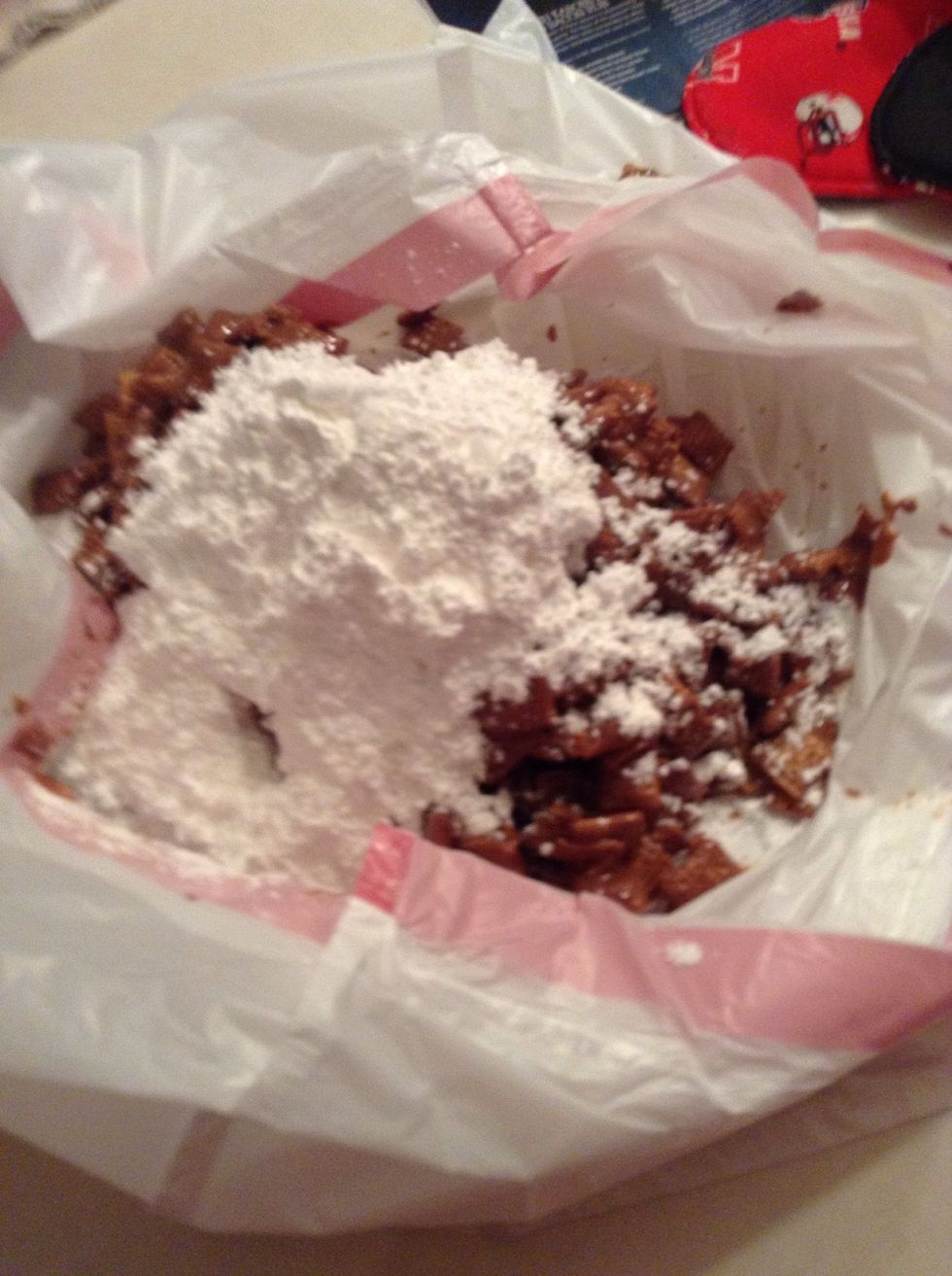 Pour on two cups of powder sugar.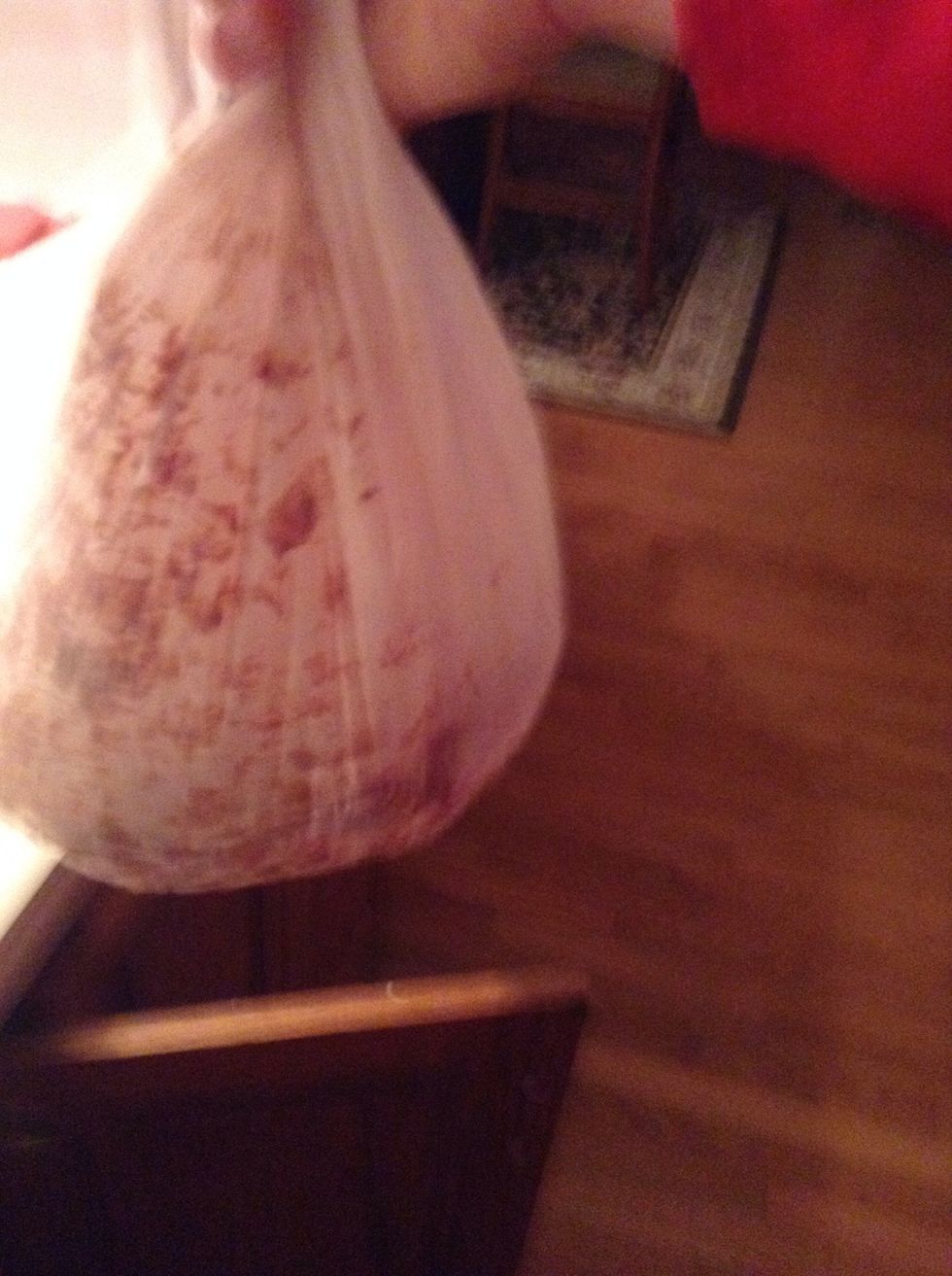 Shake up well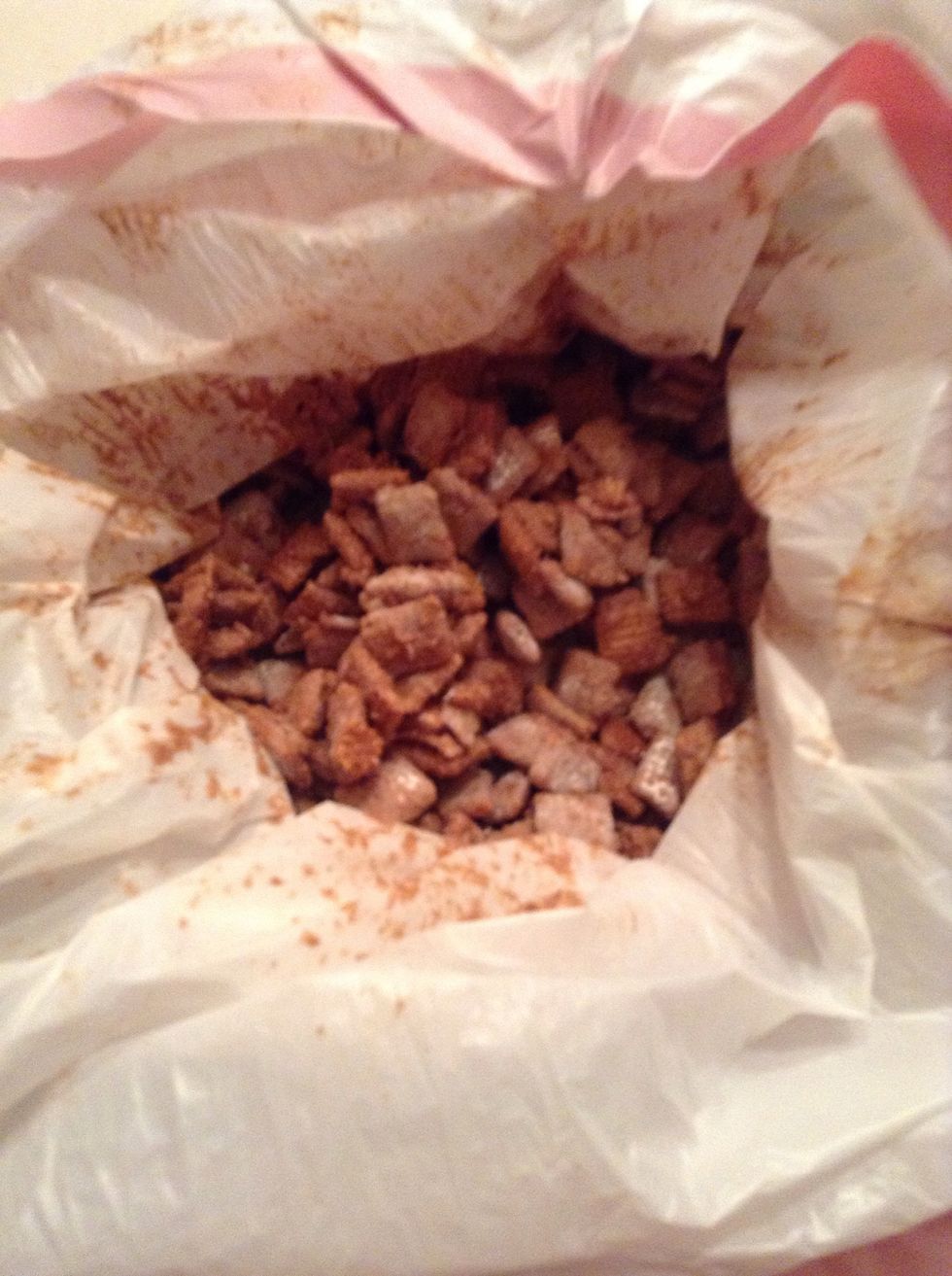 It should look like this.
1.0c Milk chocolate chips
1.0c Creamy peanut butter
4.0c Powder sugar
1.0 Trash bag
2.0 Big bowls
1/2c Butter
8.0c Chex cereal