Sorry I didn't show you the cutting step, but cut the potatoes in wedges and put in a bowl of water, chicken broth, or vegetable broth.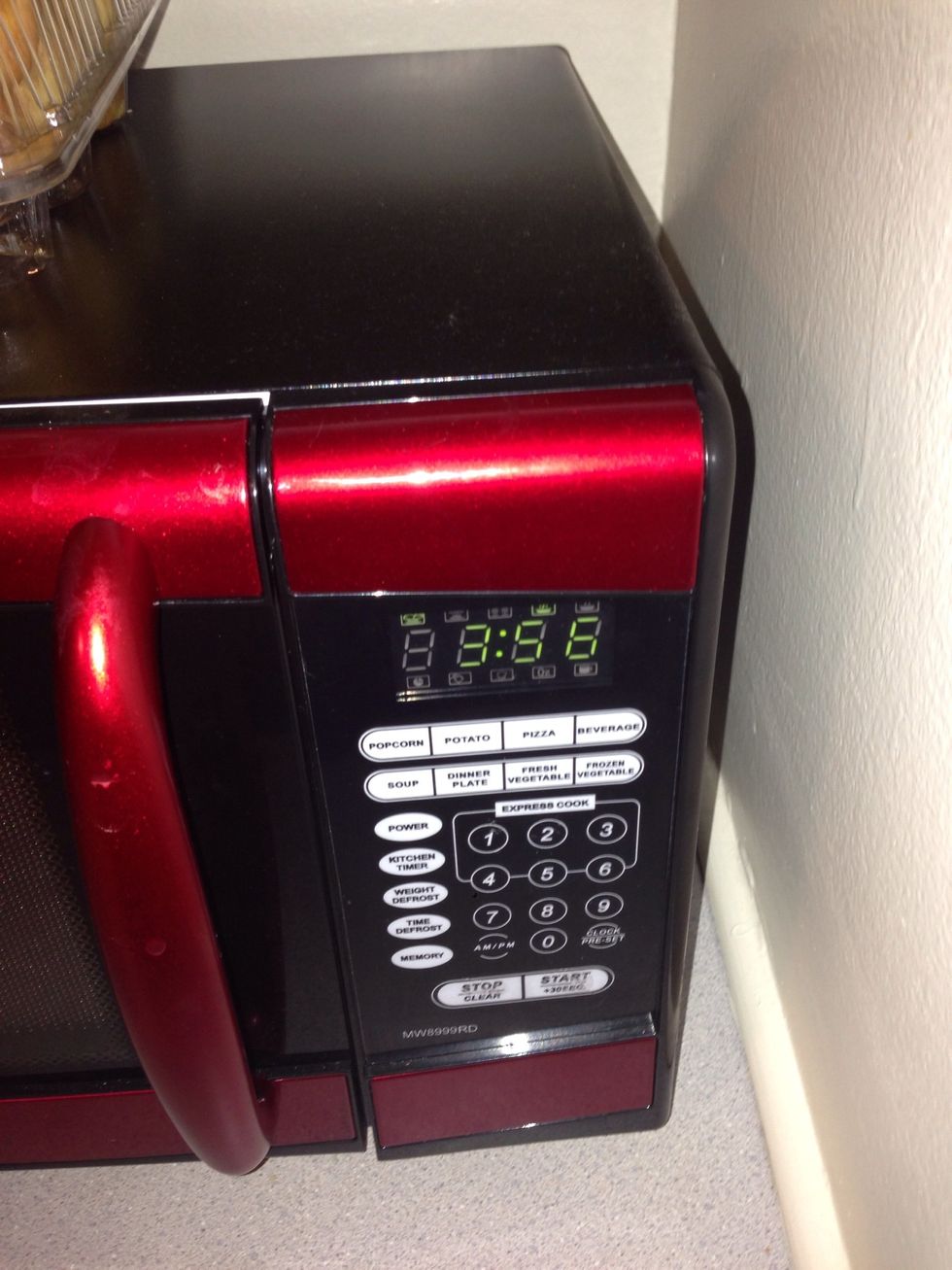 Put the potatoes in the microwave for 6 mins or until almost tender. You want them to stay firm and not get mushy.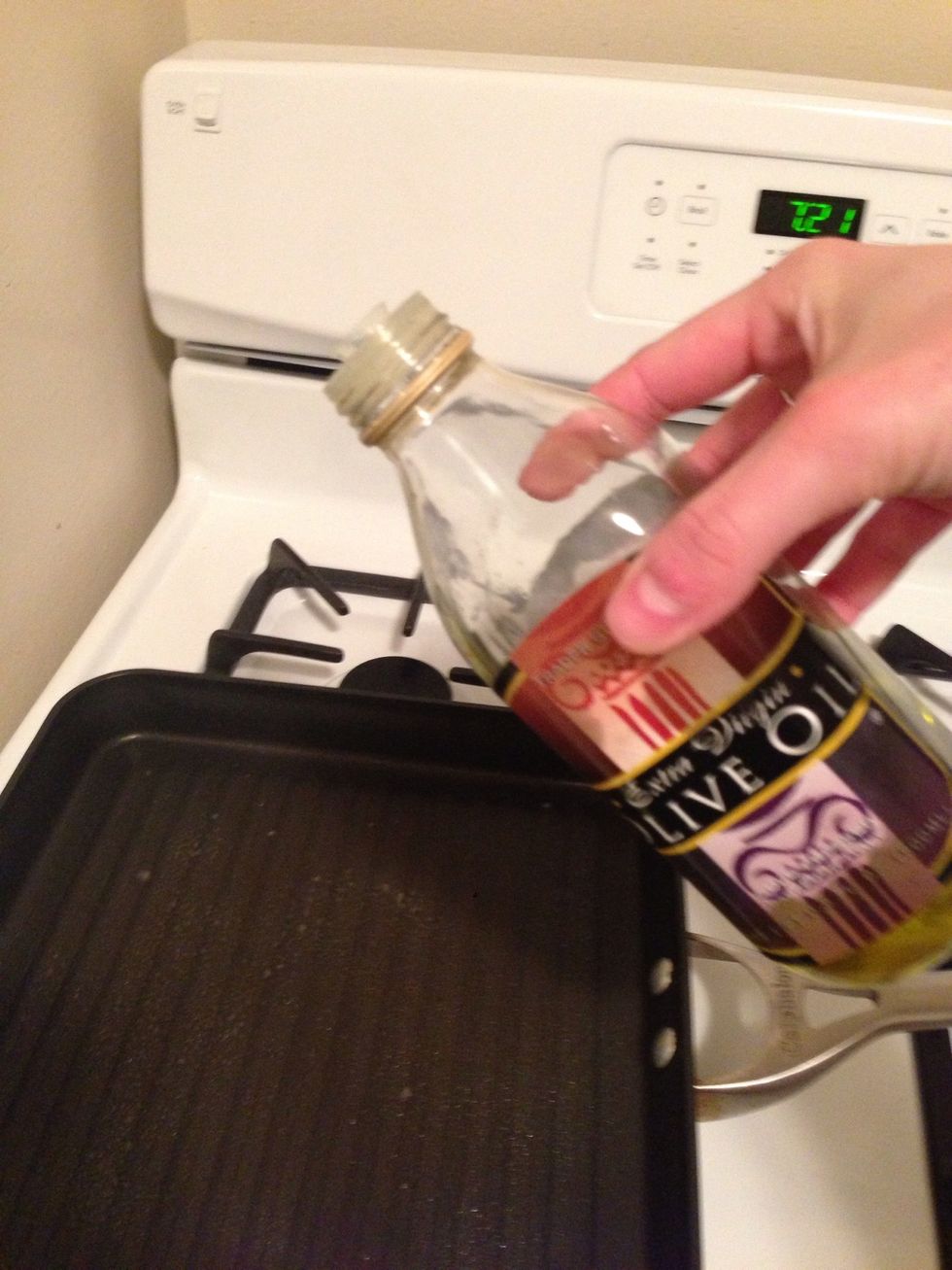 Add 1 Tbsp of olive oil to a pan.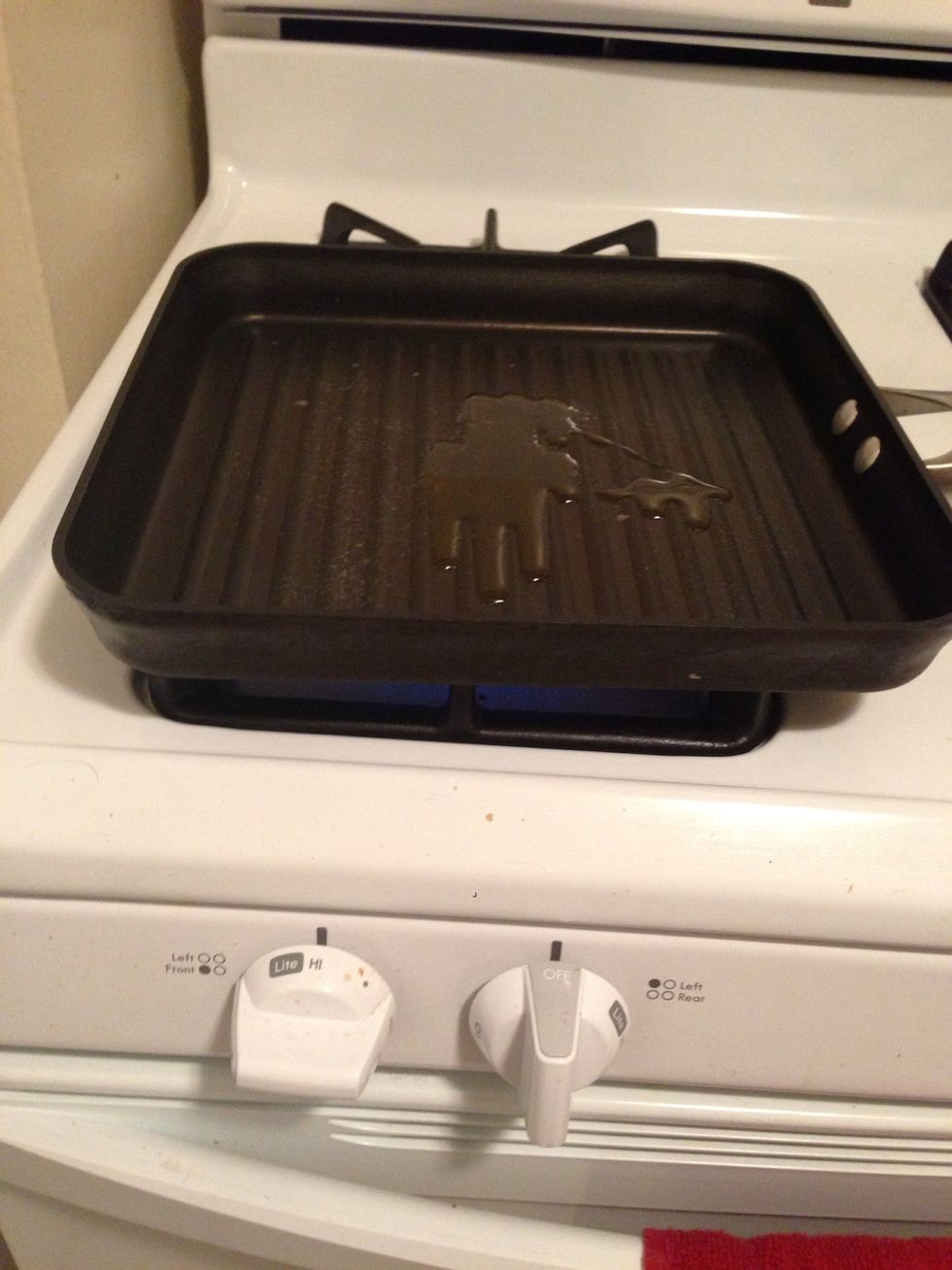 Turn the heat on high to get the oil nice and hot.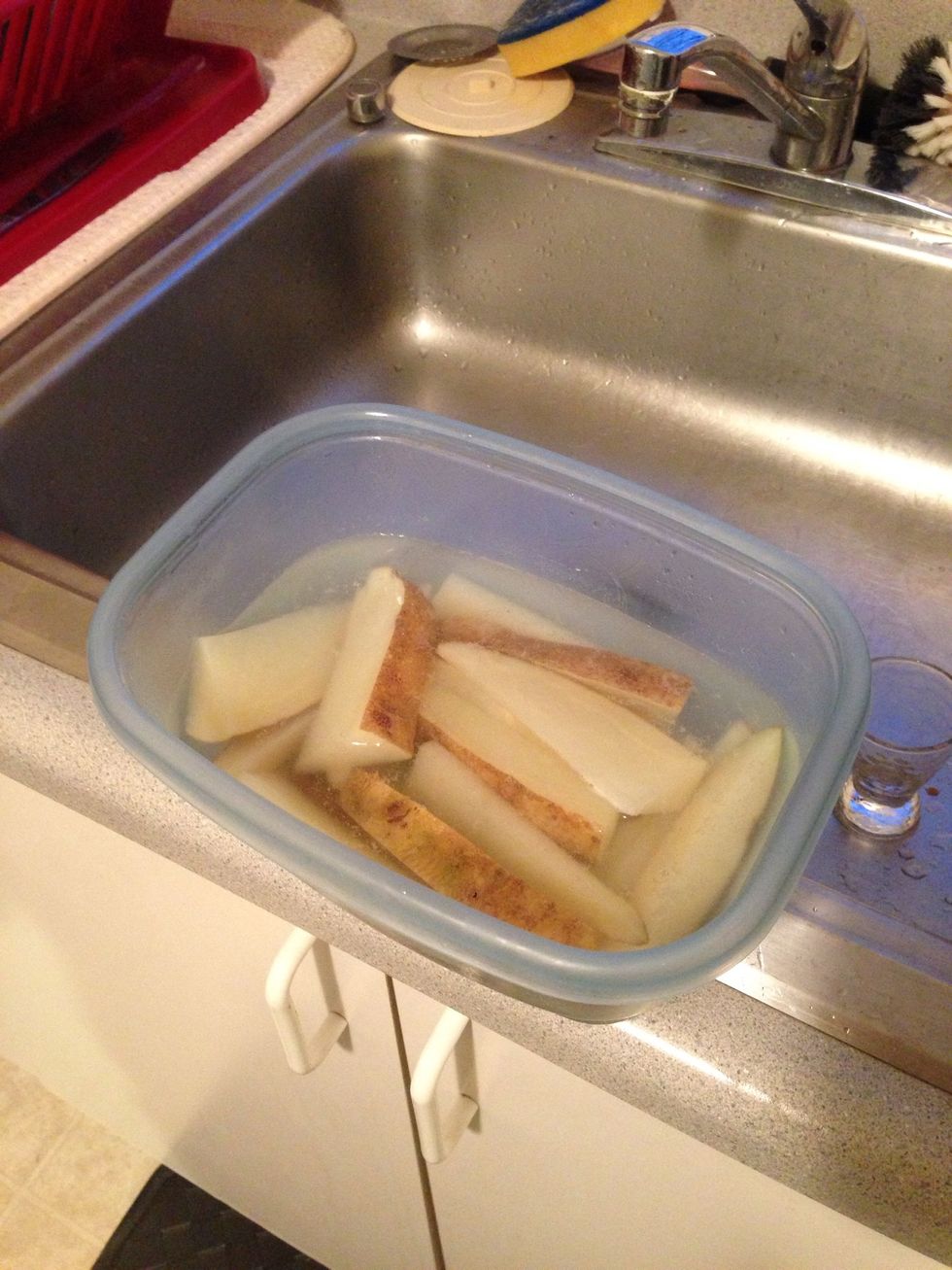 Add seasoning salt to flavor.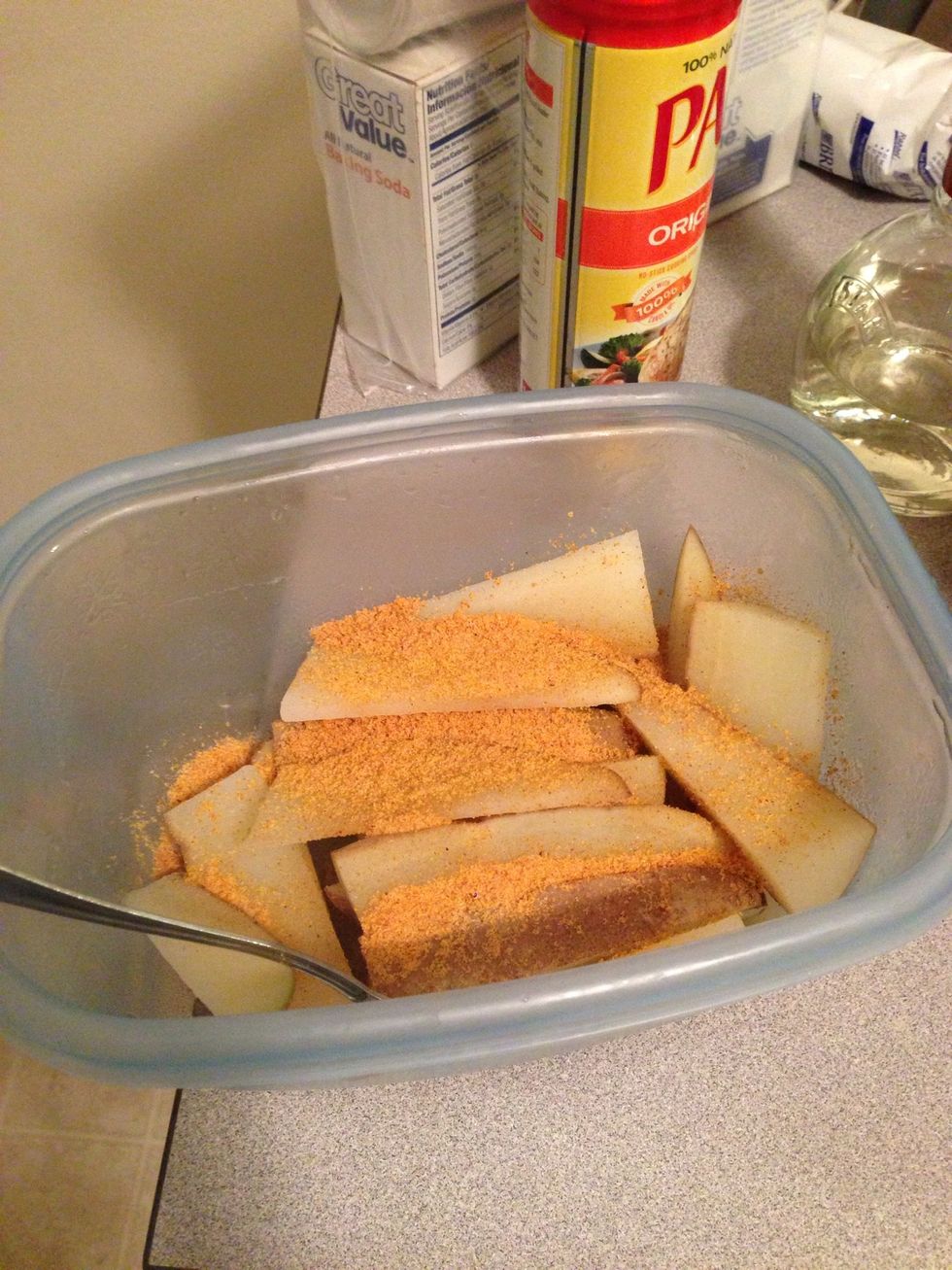 I put about 2 tsp of seasoning salt on the potatoes.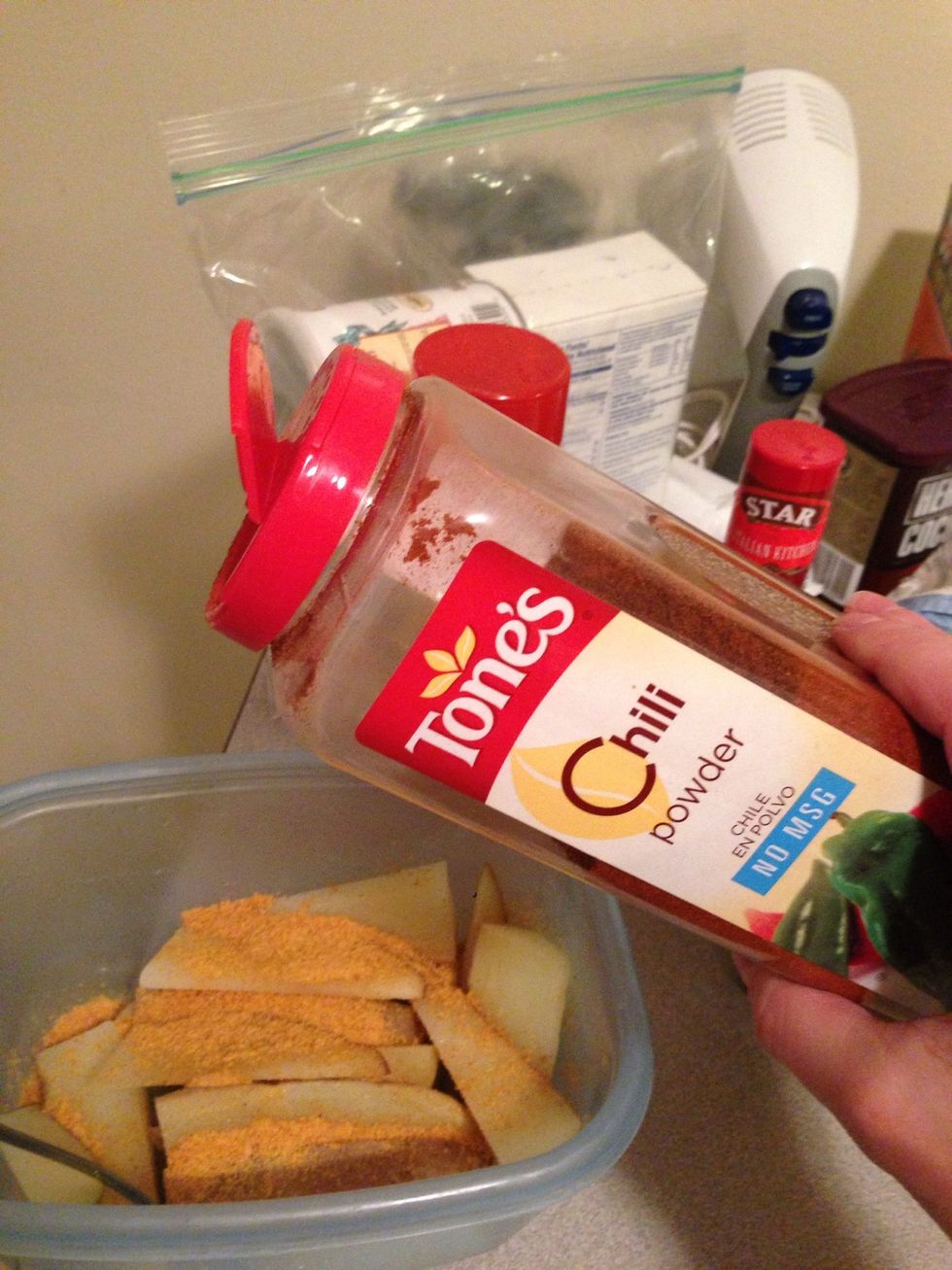 Add the chili powder to flavor.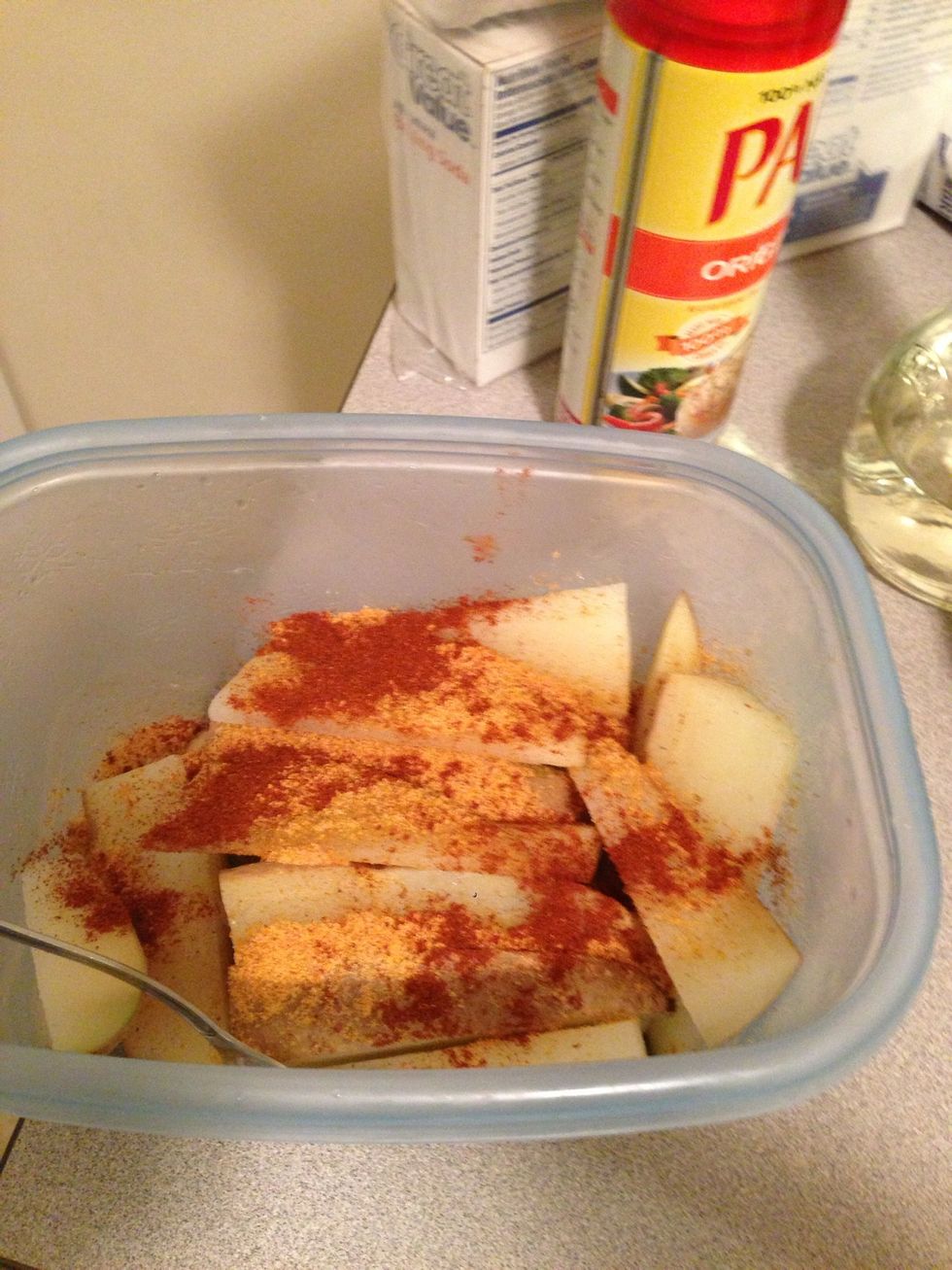 I put about 2 tsp of chili powder on the potatoes.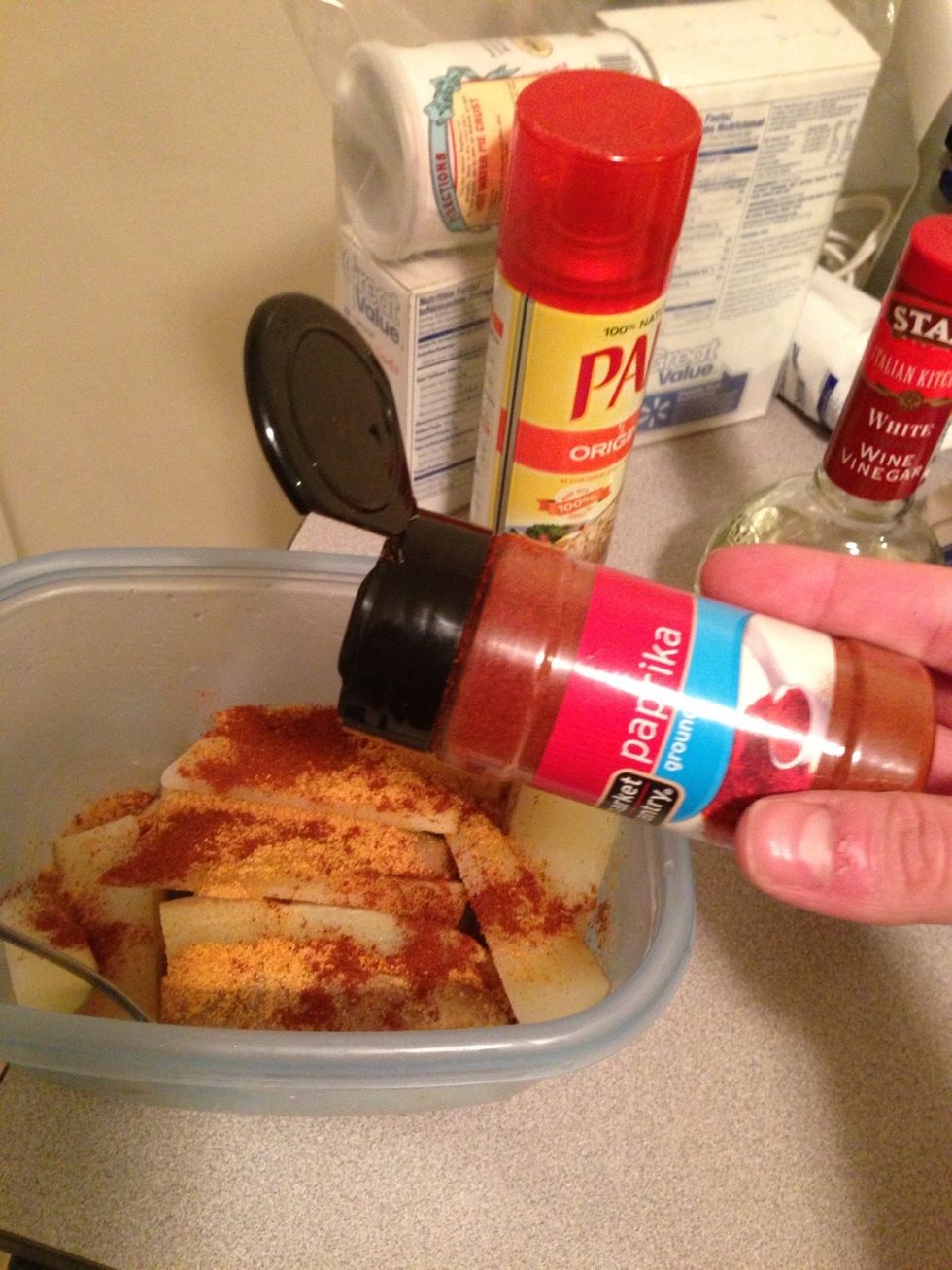 Add the paprika.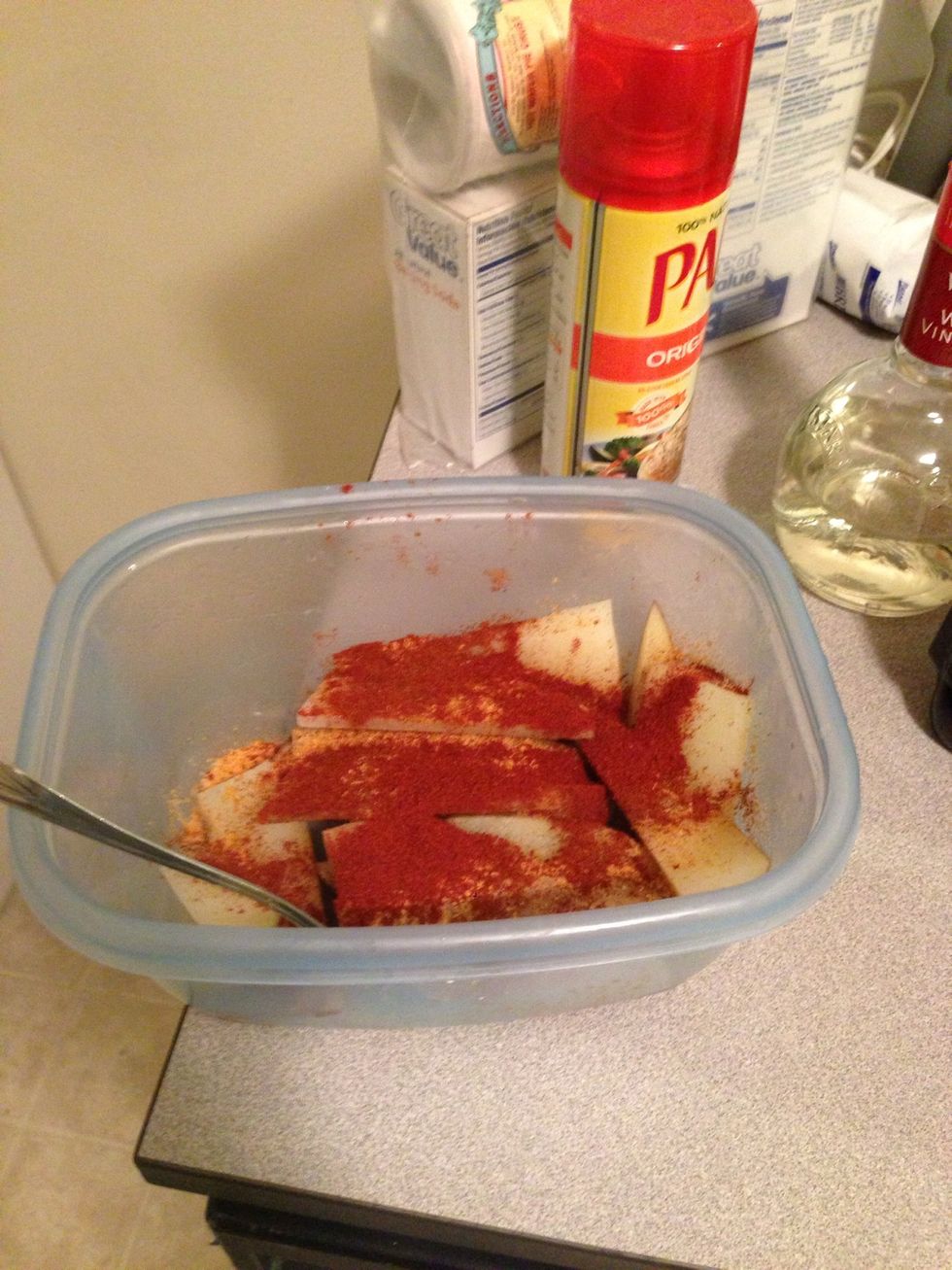 I put about 2 tsp of paprika on the potatoes.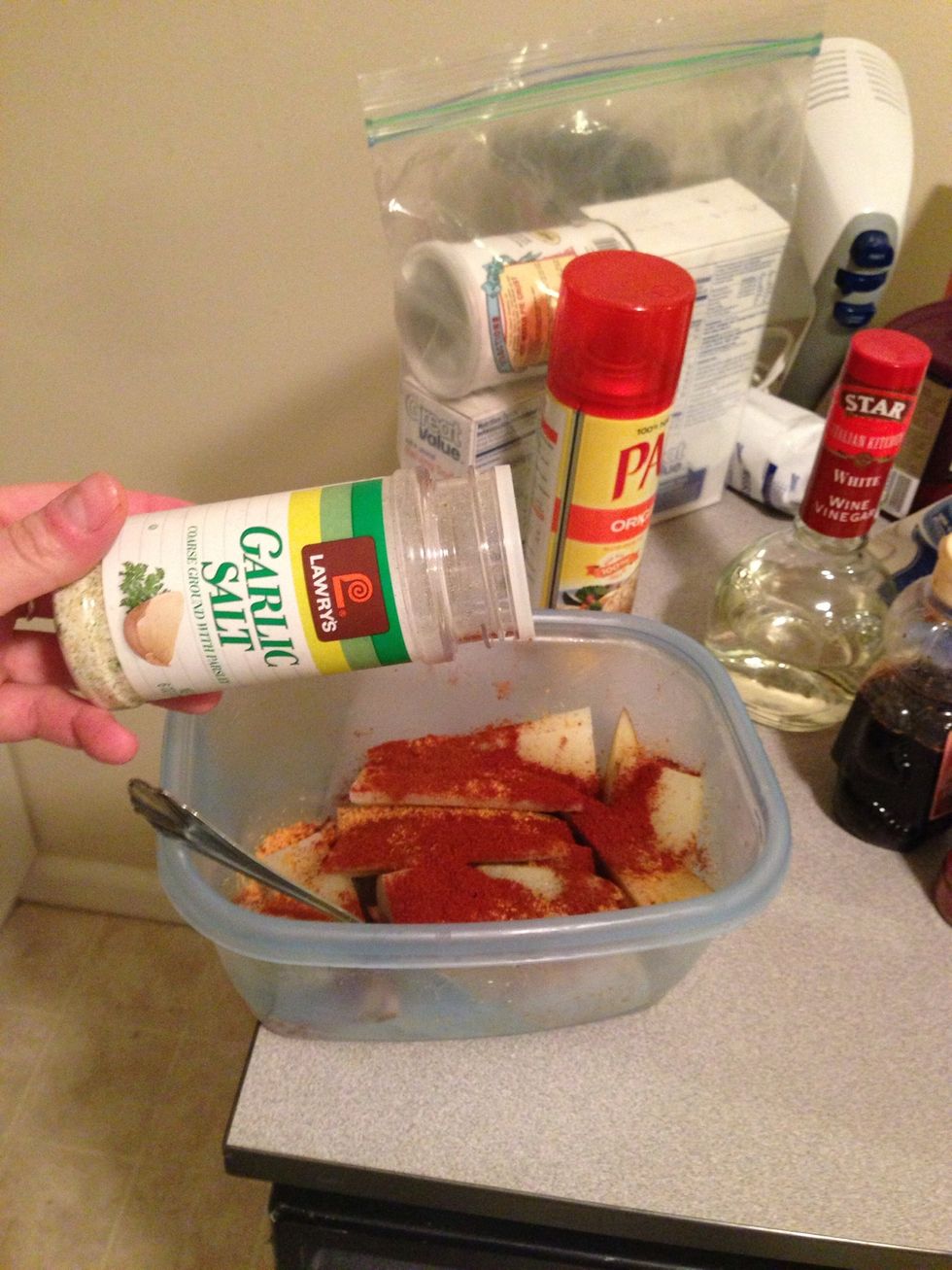 Add garlic salt or powder to taste. I put in garlic salt here, but the potatoes came out on the salty side.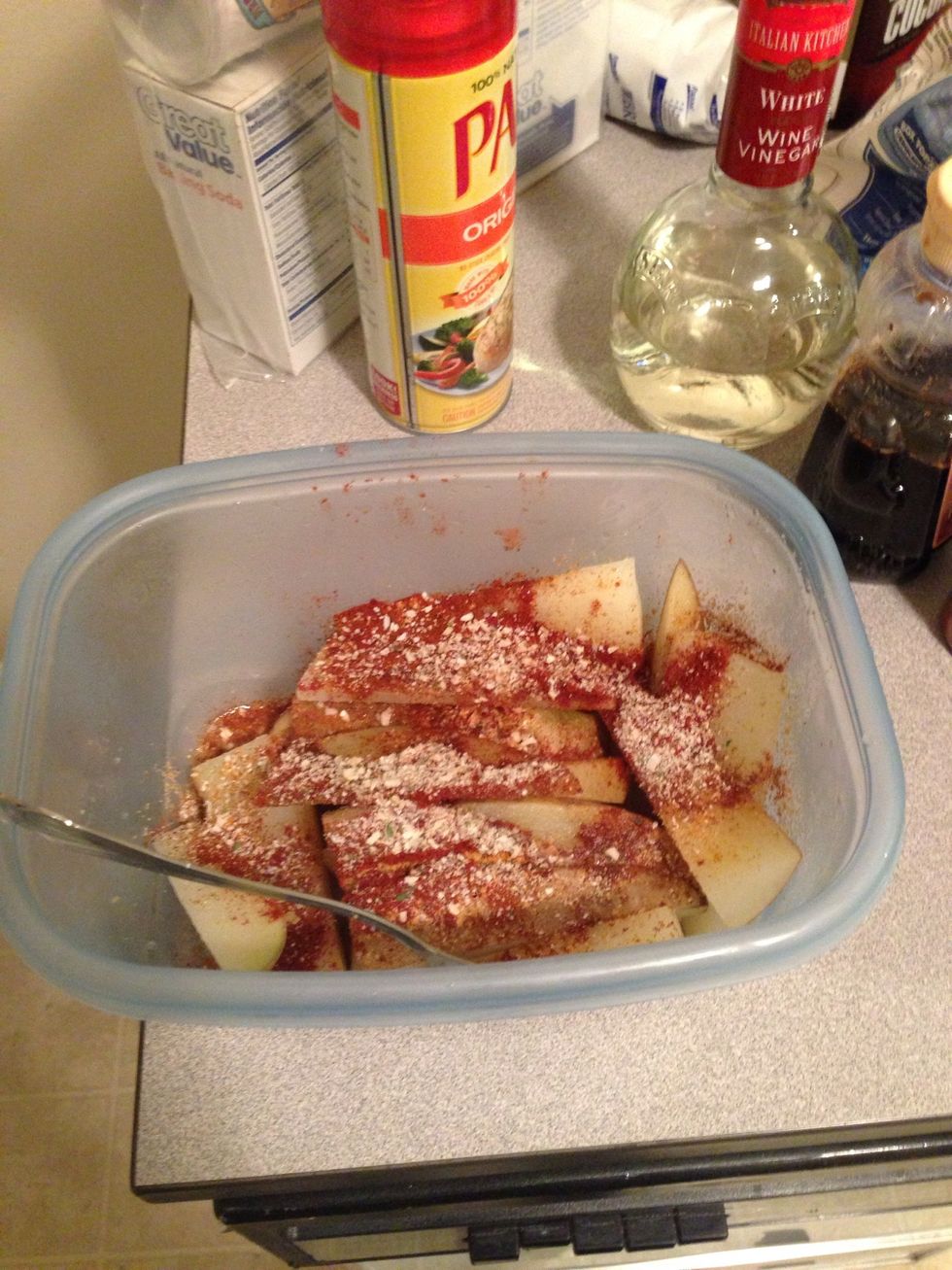 I put about 2 tsp on the potatoes. Adding pepper would be good as well, I just forgot it. :/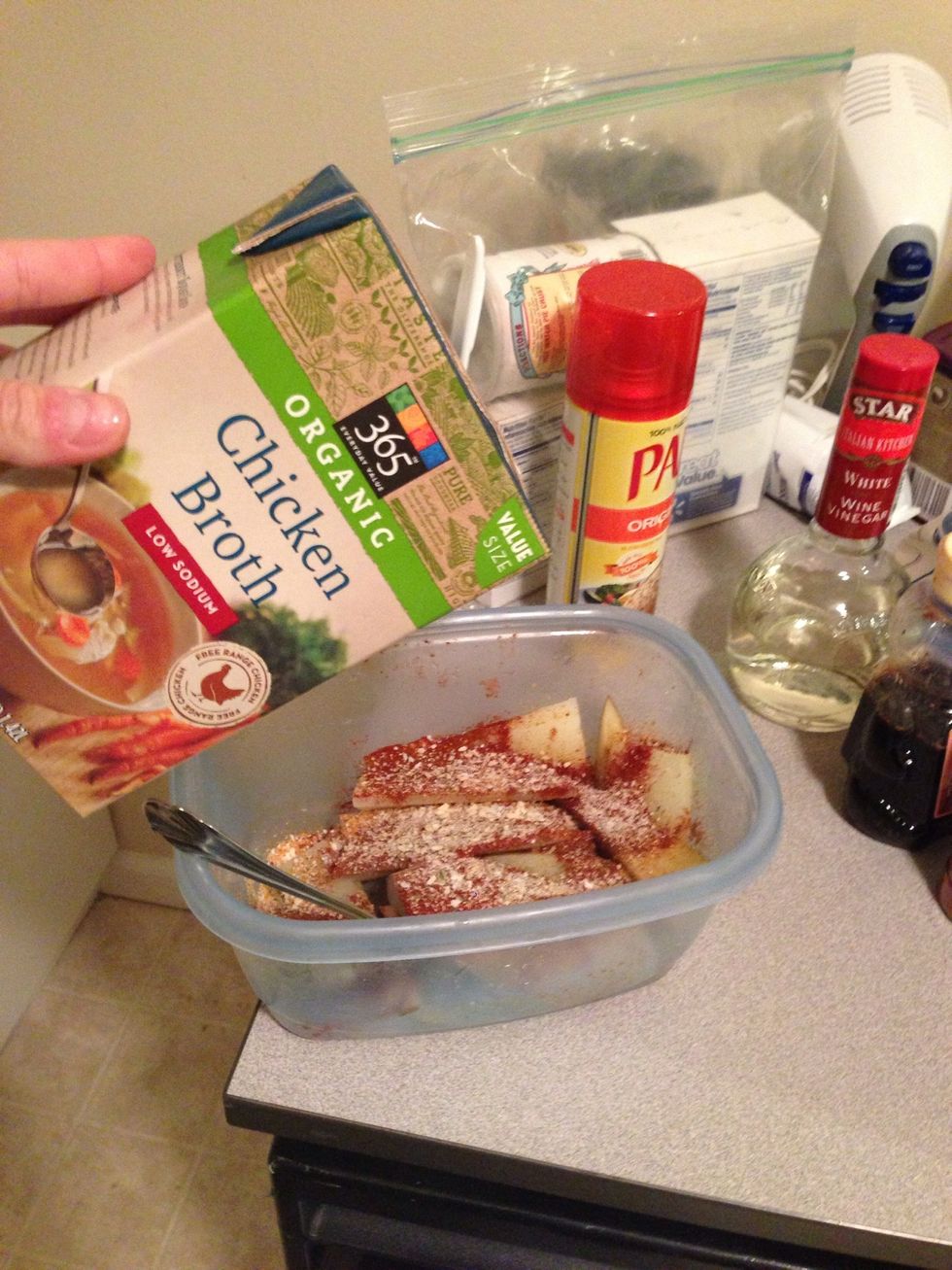 Add 2 tsp of chicken broth or vegetable broth.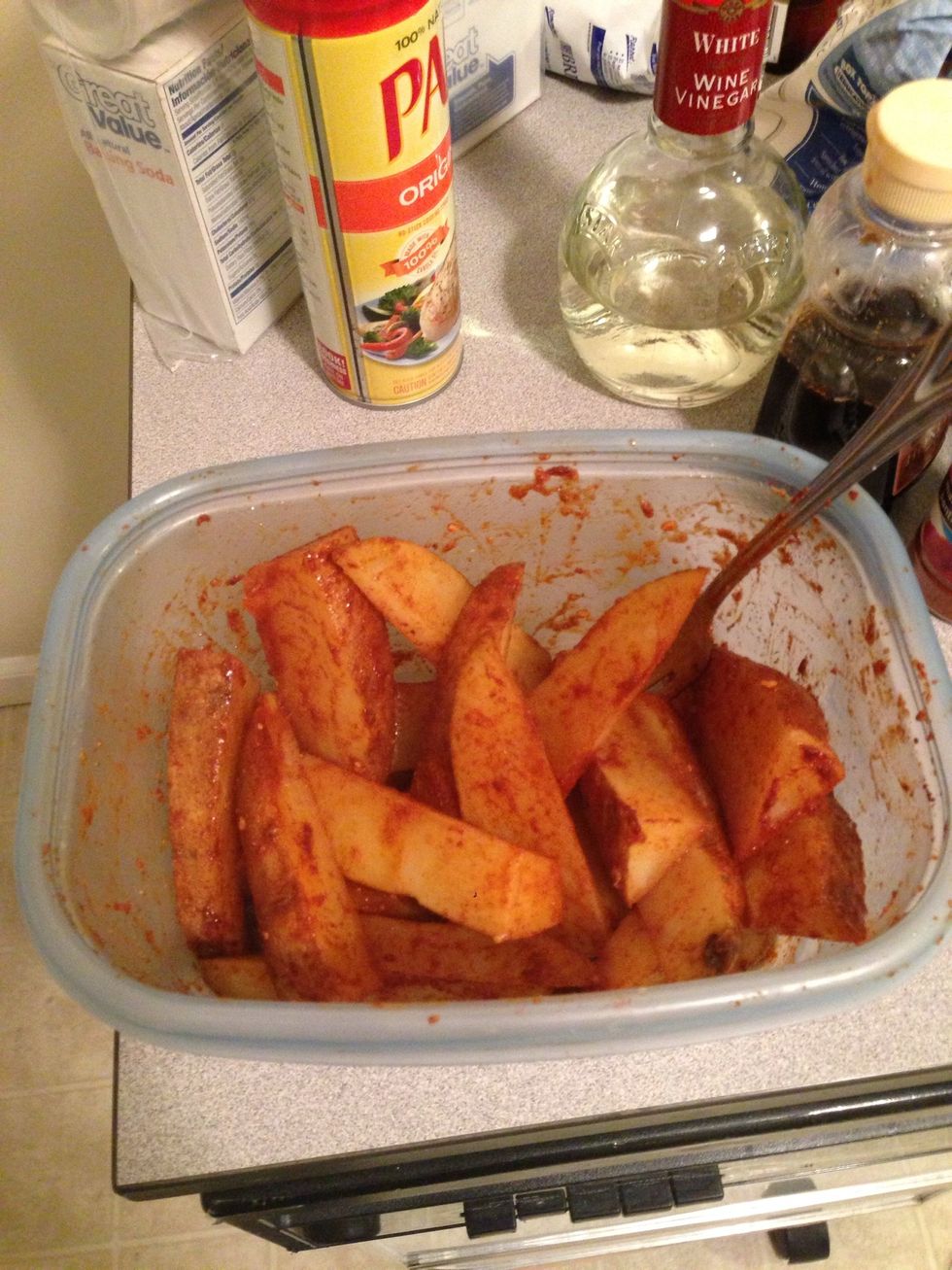 Mix all the ingredients together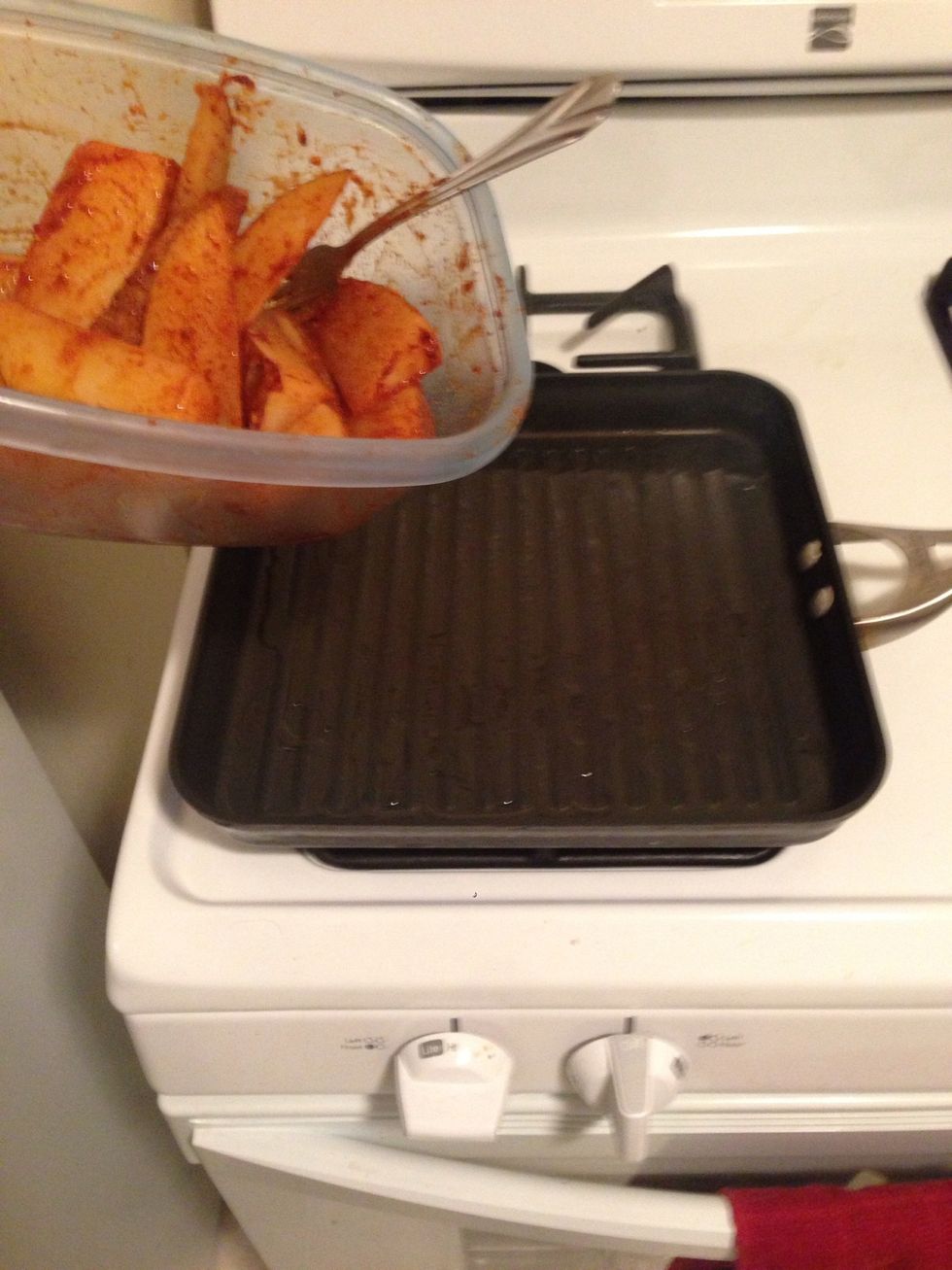 Add the potatoes to the hot oil.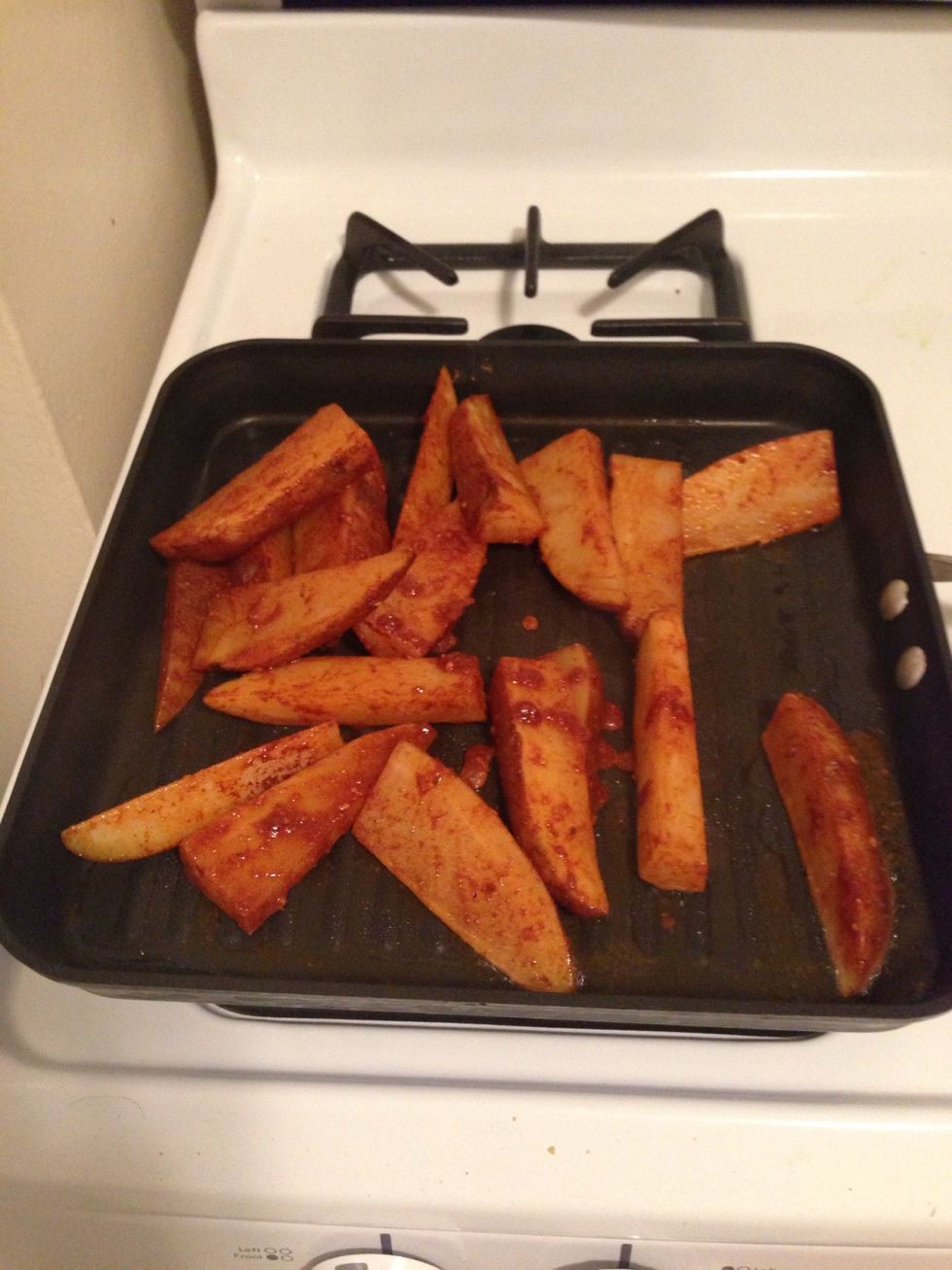 Cook on one side until golden (about 4 mins each)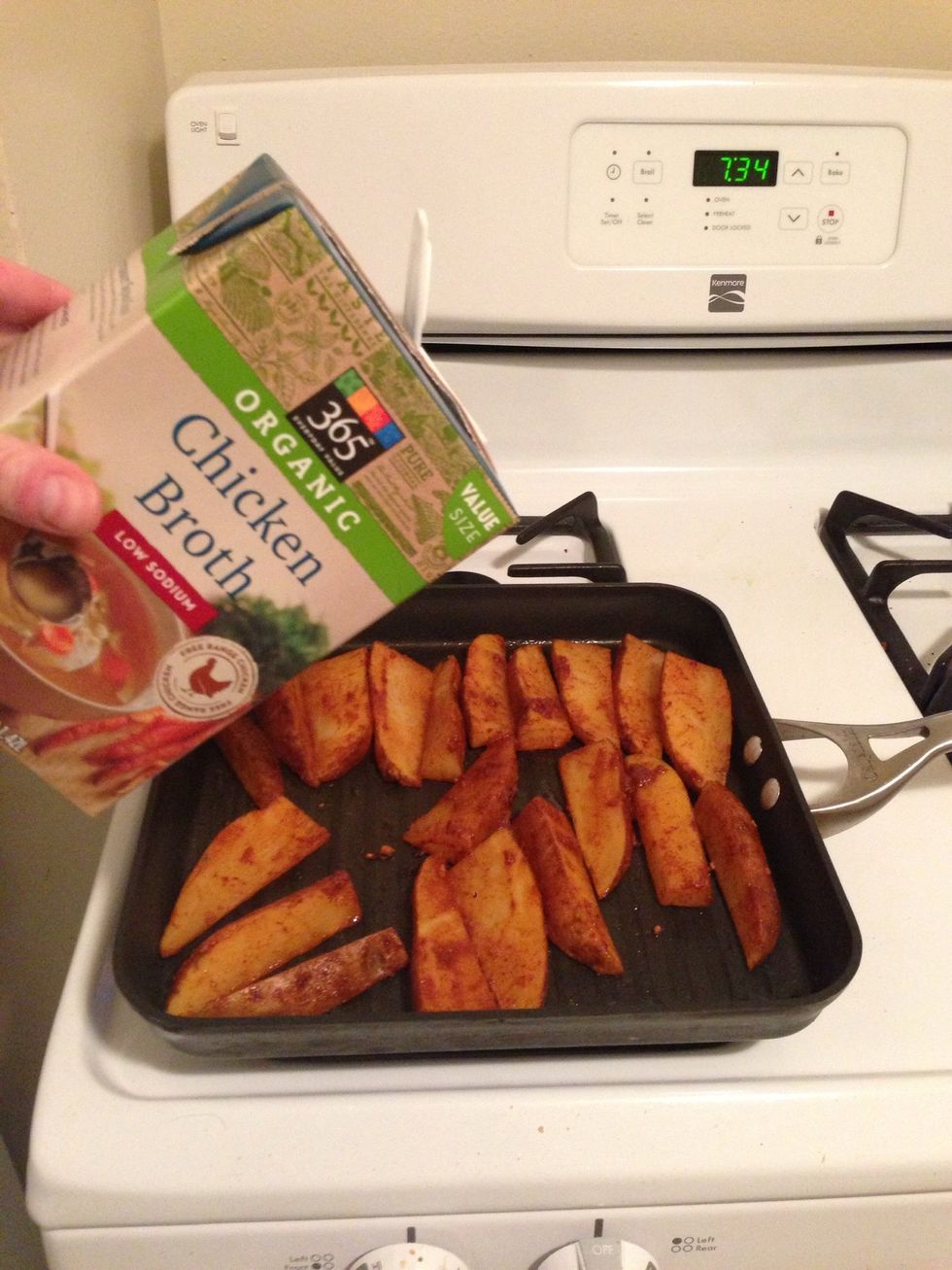 Add chicken broth, olive oil, or veggie broth if the potatoes start drying out. I use broth because it is lower in calories thna olive oil.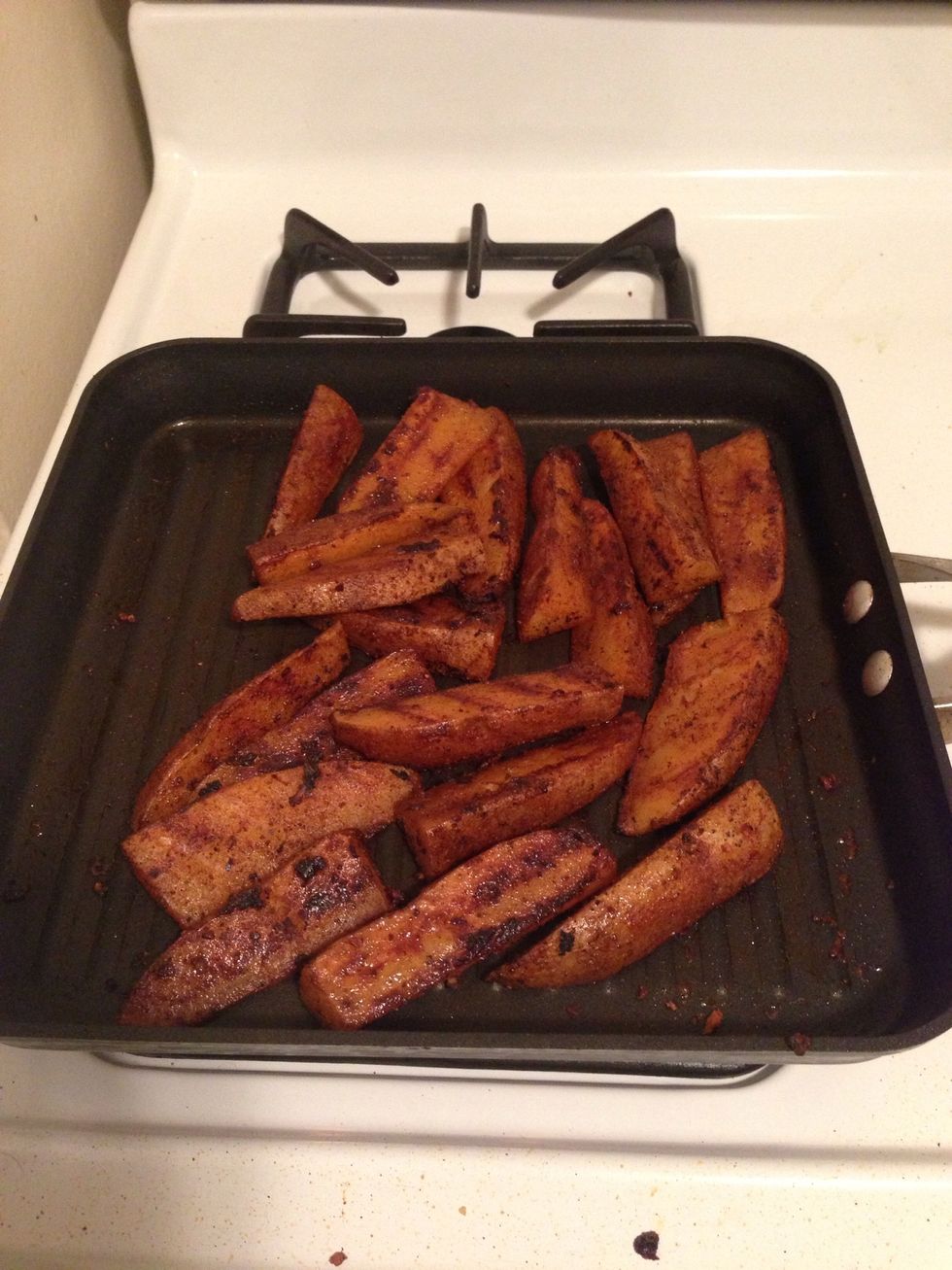 Yay! Nicely browned potatoes! You can tell when they are done because you can poke a fork though easily.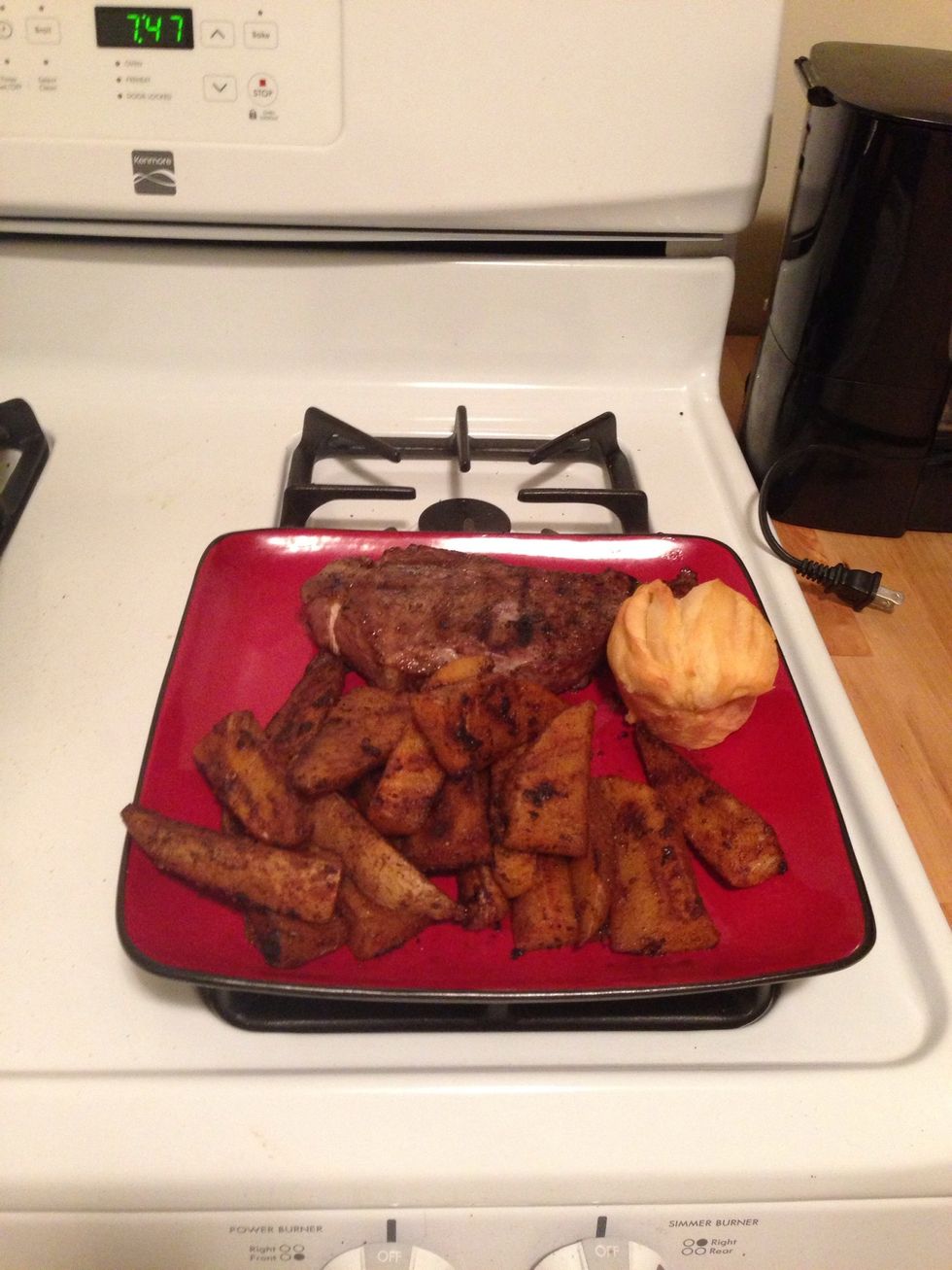 Serve with your favorite main course and enjoy!
1.0Tbsp Olive oil
2.0 Large potatoes
2.0tsp Paprika
2.0tsp Chili powder
1.0tsp Garlic powder
2.0tsp Seasoning salt
2.0tsp Chicken or vegetable broth
Geeky Kalamity
A nerdy lady that likes to cook. I usually throw ingredients together and it turns out great. :) Ive made it a personal goal to cook everything on the grill.