Aloo Paratha is one of the most famous Indian pan bread. If you love potatoes you will love this and if you don't you should definitely try this version. It's our family fav hope you guys like it too.
26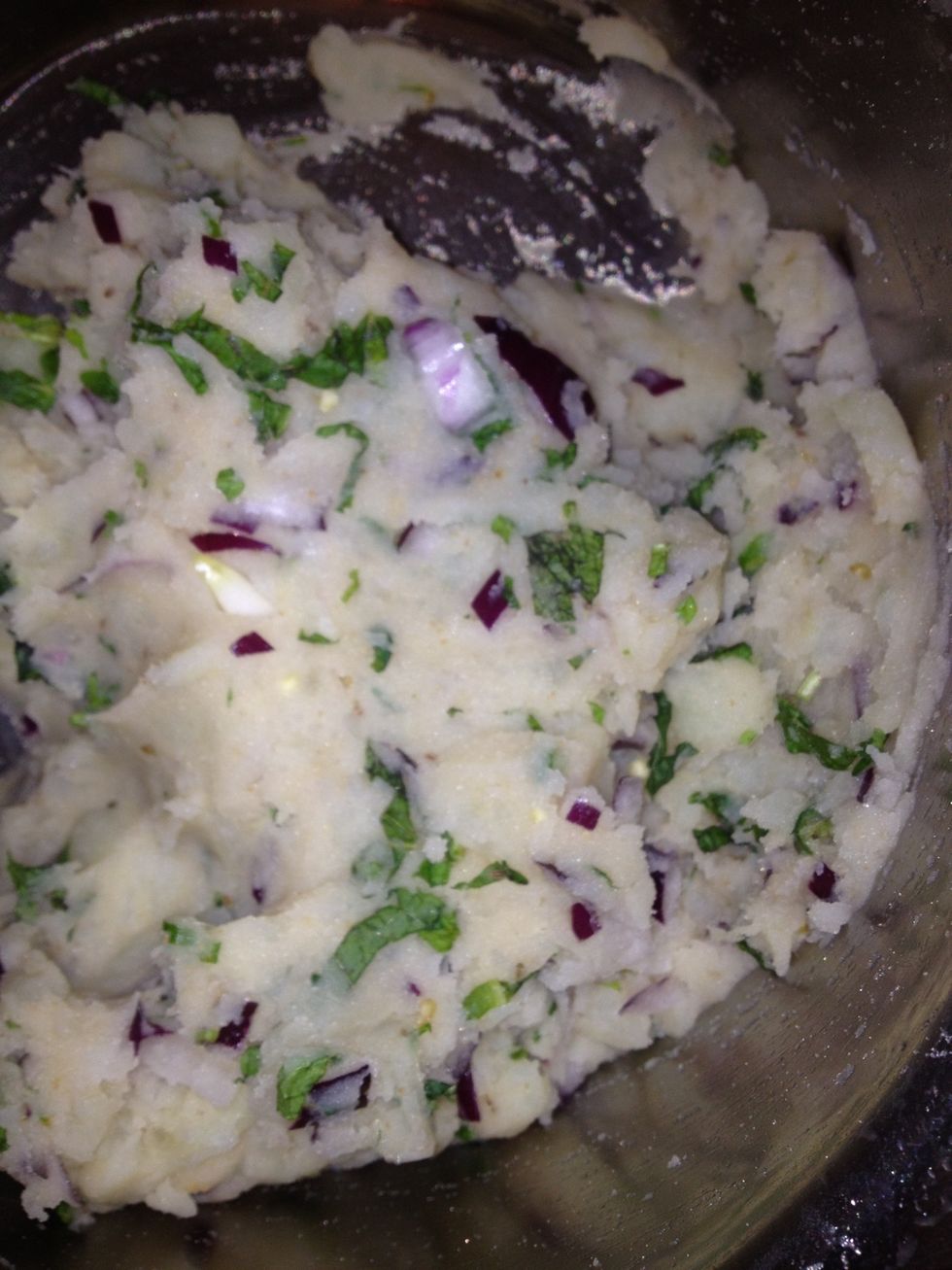 Mix everything except the flour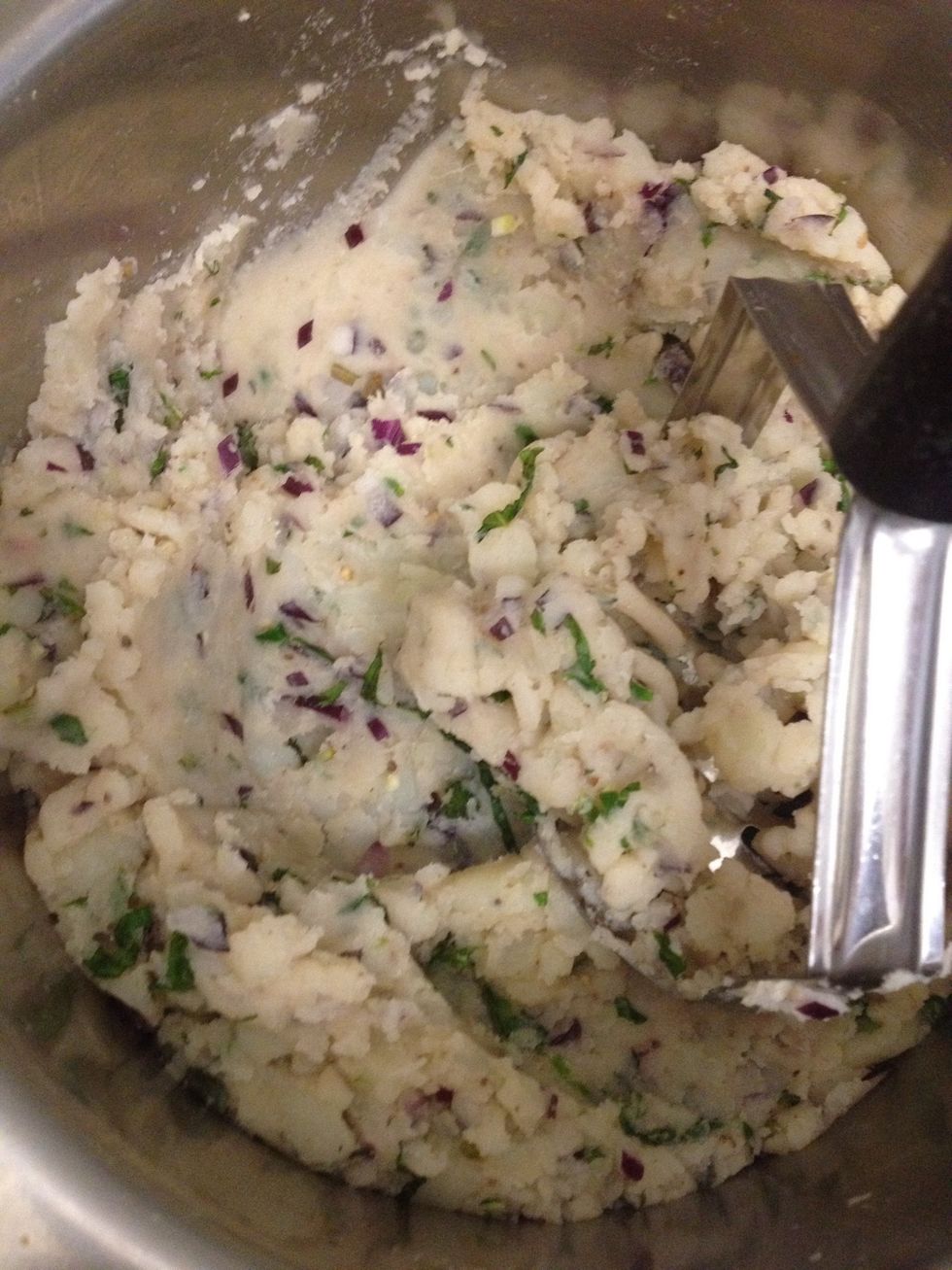 Mash with a Potato masher so that there are no lumps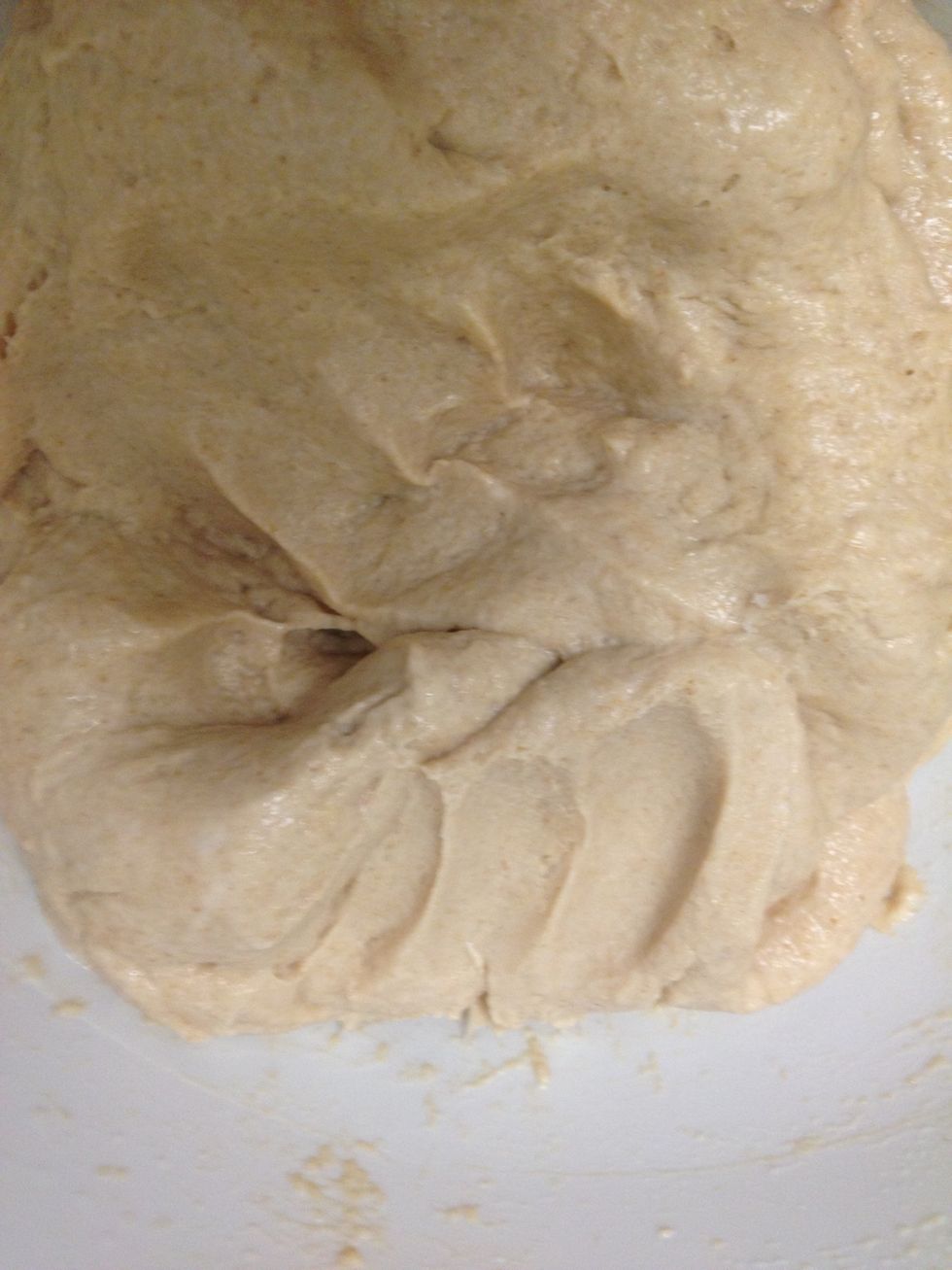 Slowly mix water into wheat flour till it forms a sticky dough. Add 2 tsp oil and kneed for 5 mins and keep it aside the dough will be sticky that's ok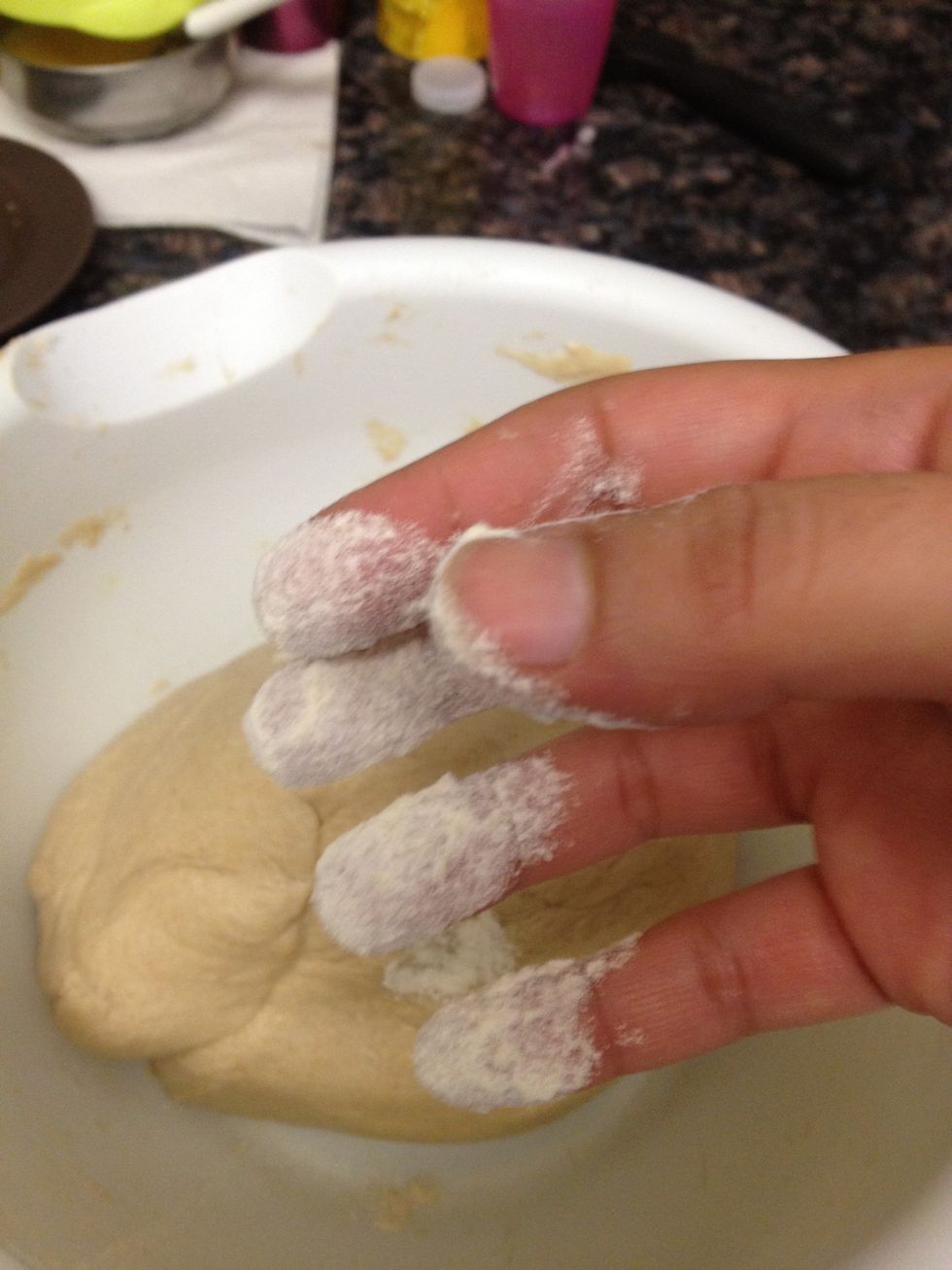 Put flour on your fingers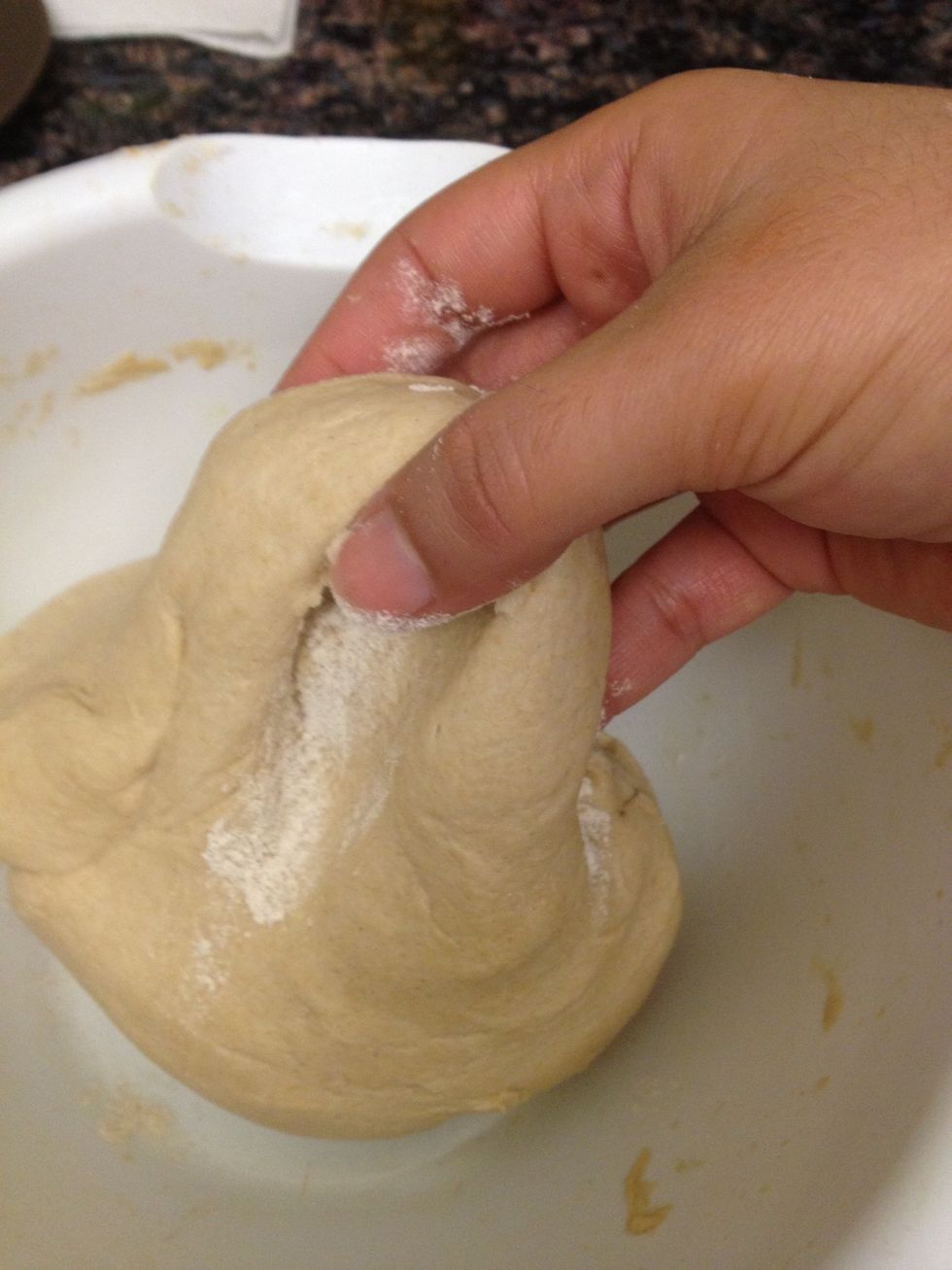 Pull a little enough for one parantha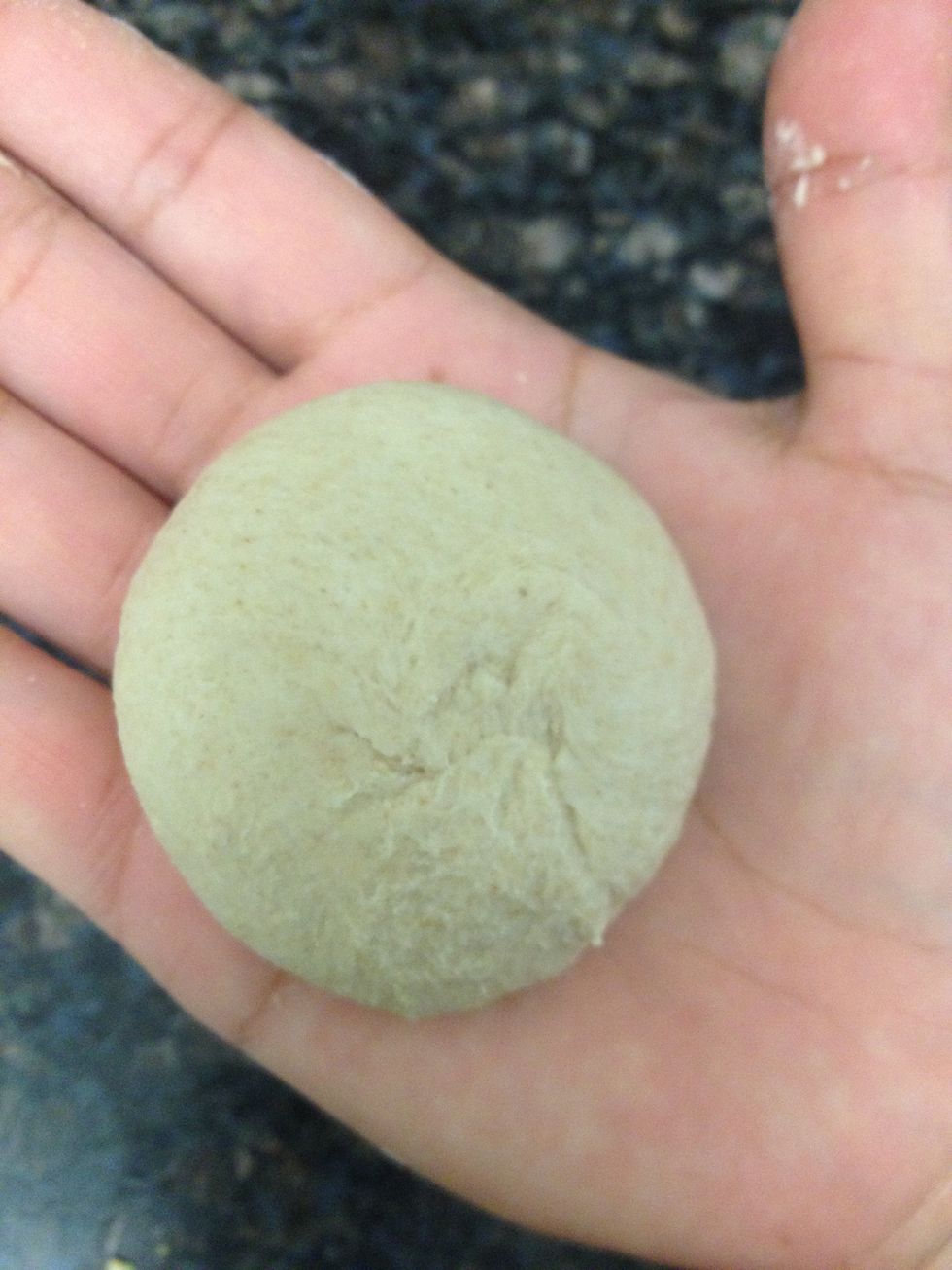 I took about this much. You can take less than this if you would like. For first timers it's good if you take less dough and make small parathas till you get used to it. Rolling them will be easy.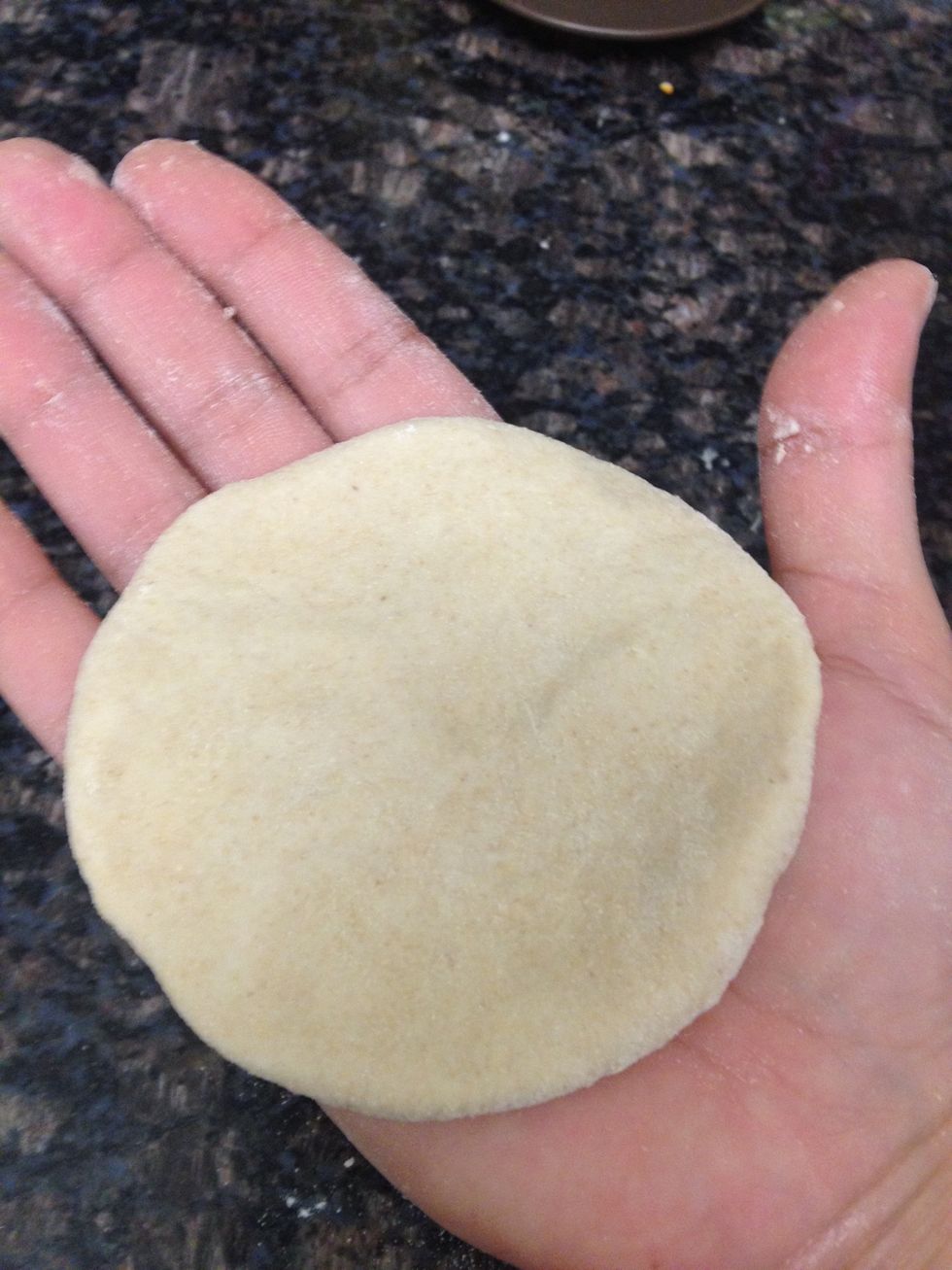 Speed it with your fingers or with a rolling pin about double the size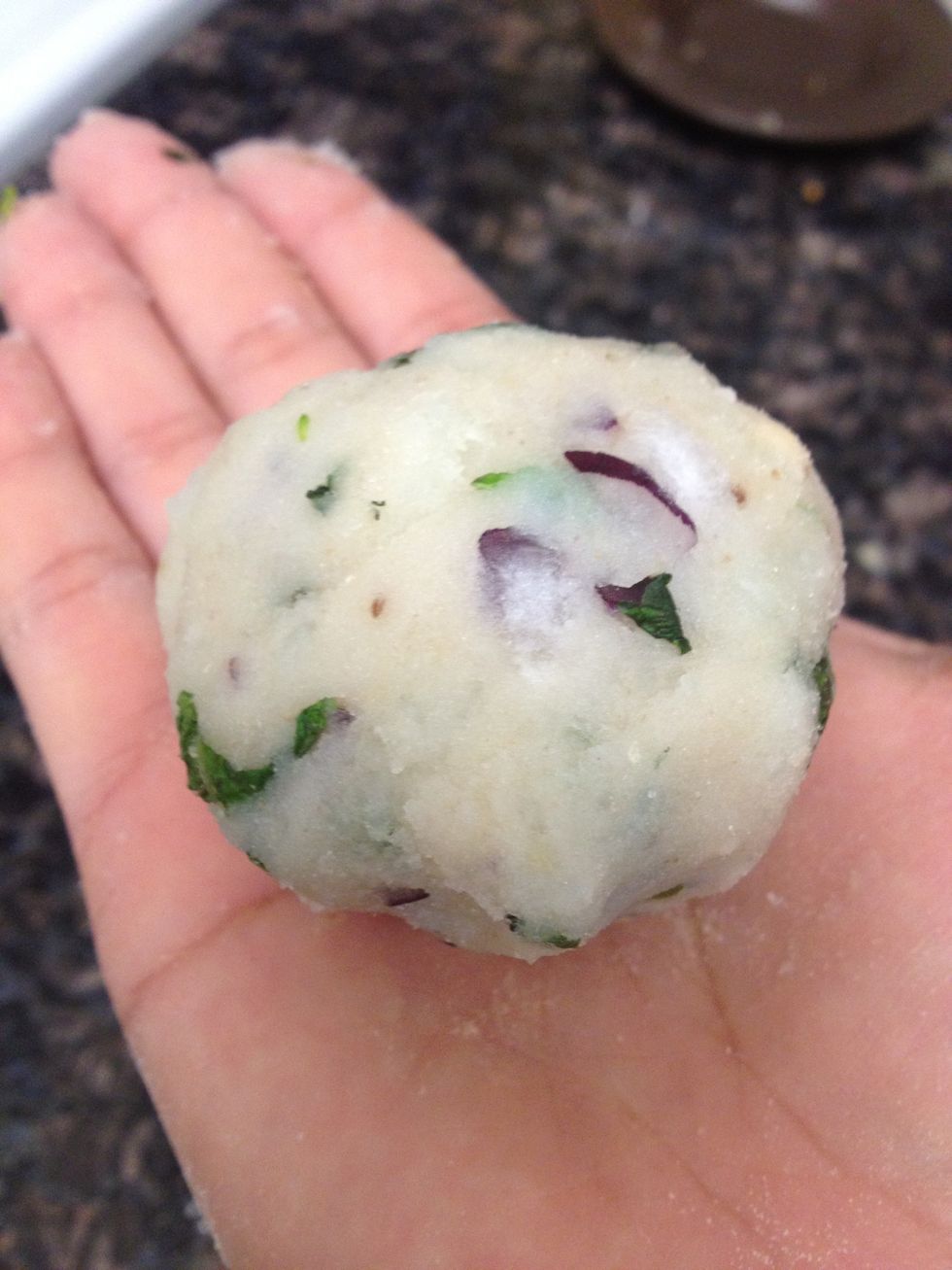 Take the potato mixture. This should be more than the flour dough you take. Almost double the dough.
Place it in the middle
Start to close it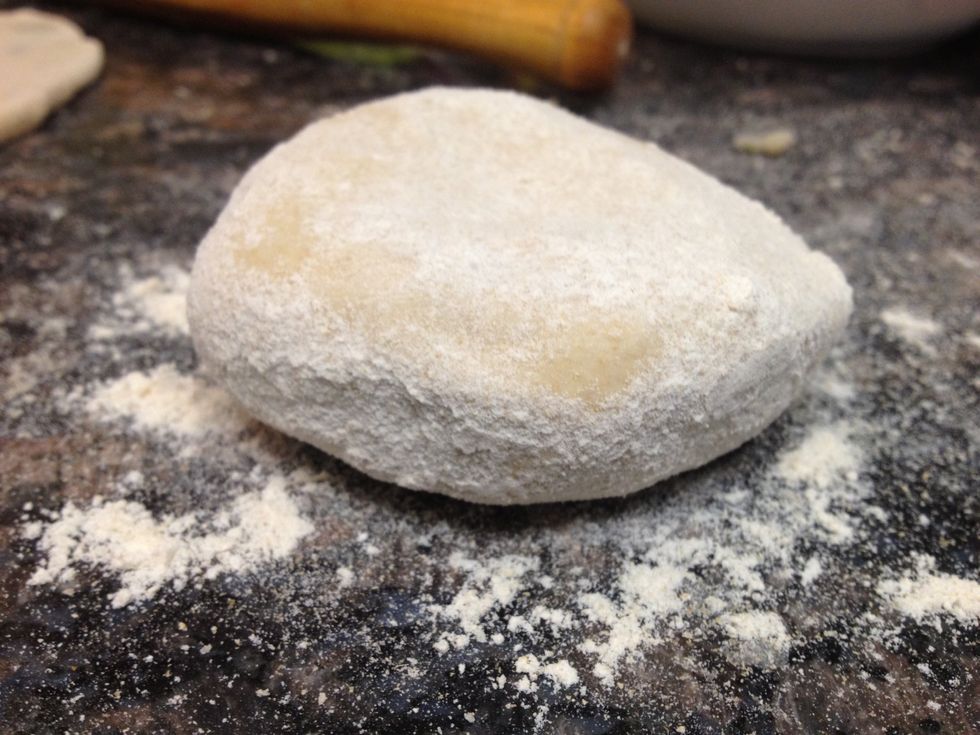 Flour your work surface and start rolling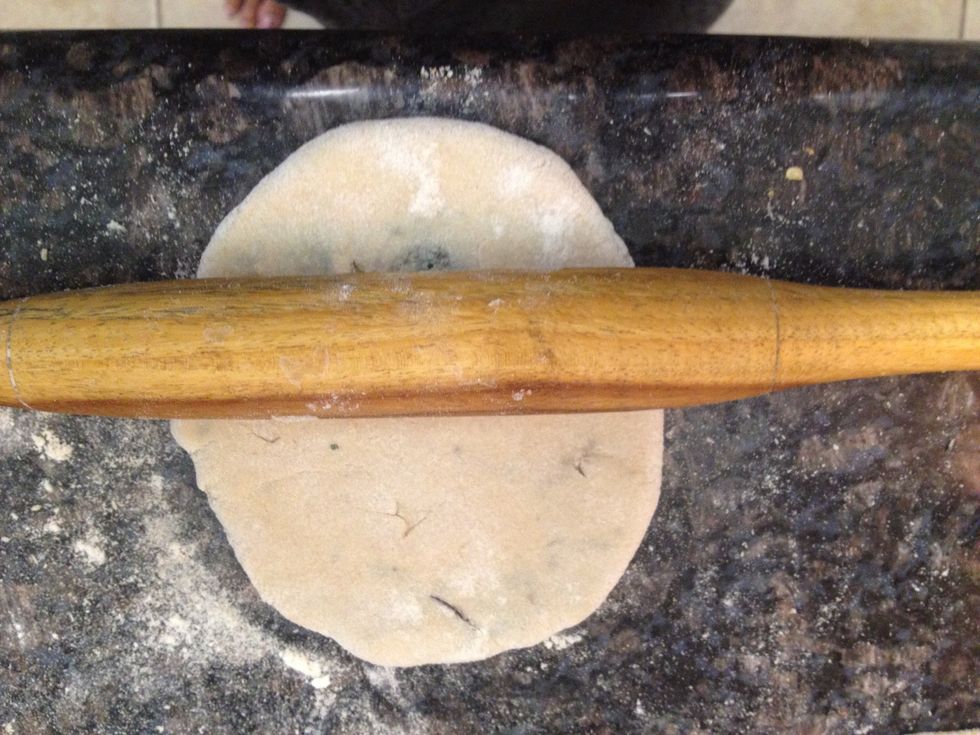 Don't press too hard with the rolling pin or the potatoes come out of the dough. 1ce you do a couple you will get the hang of it.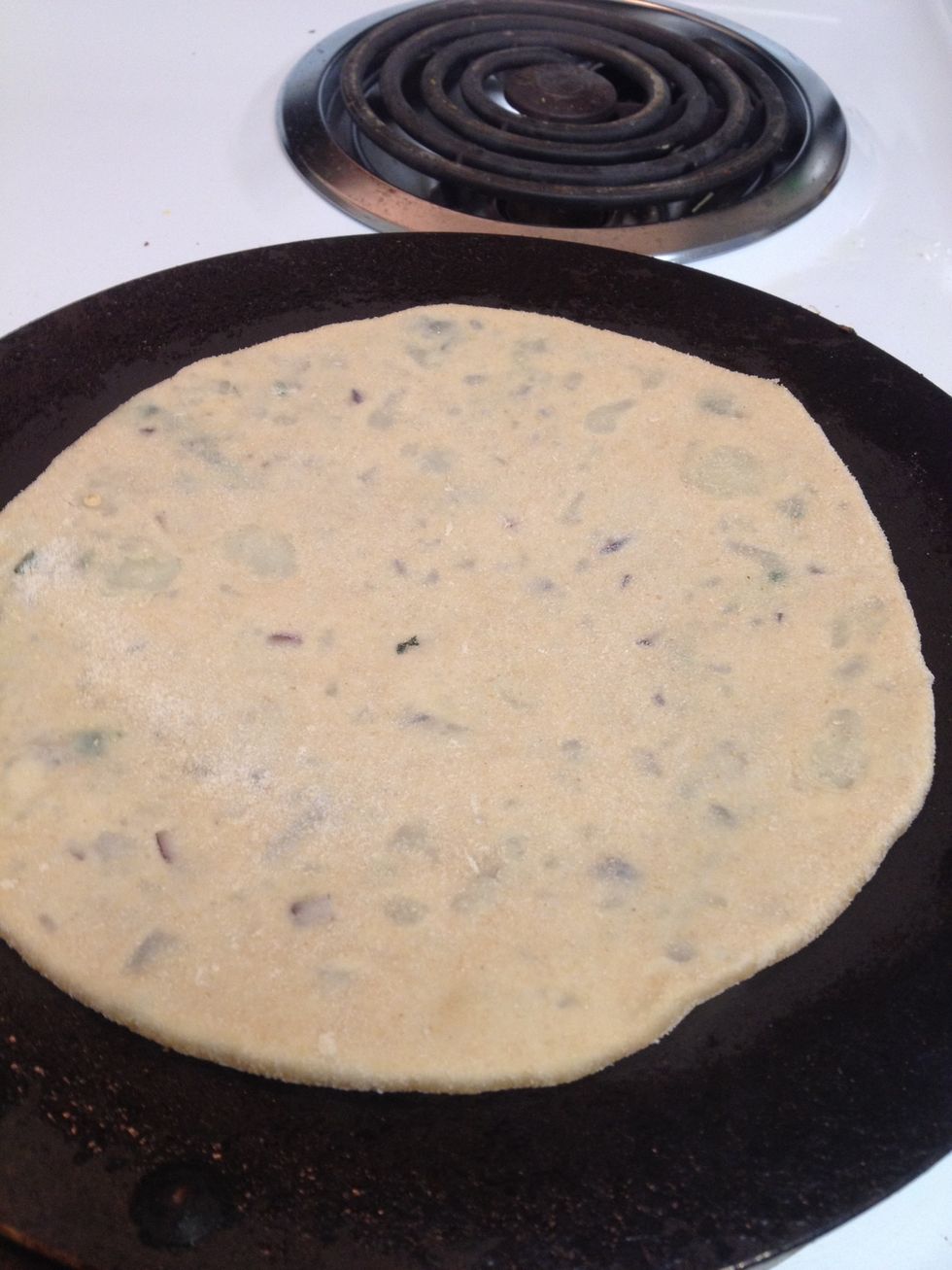 On the pan :)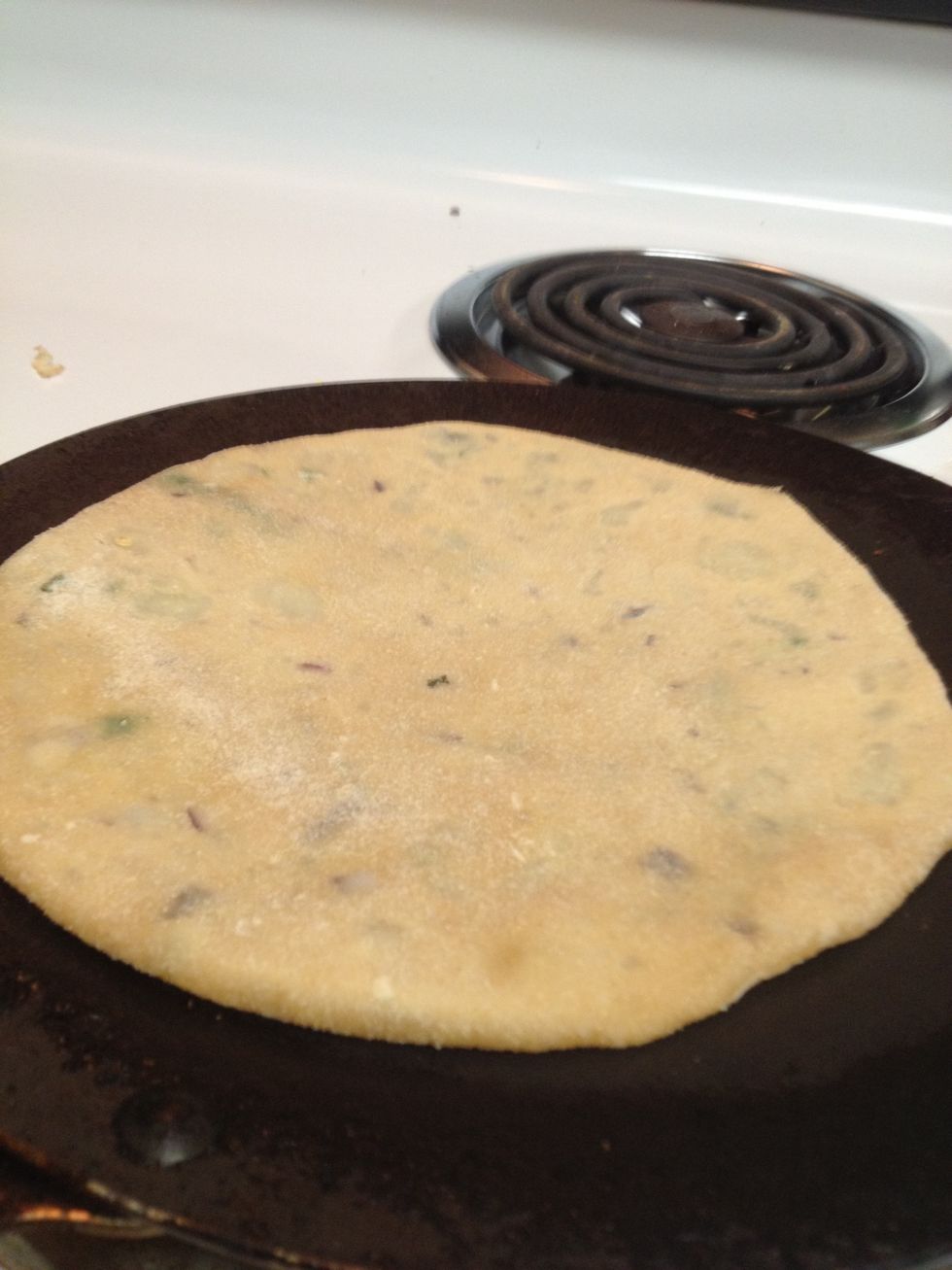 Once it starts to bubble pour oil around the parantha on the pan so that it goes underneath it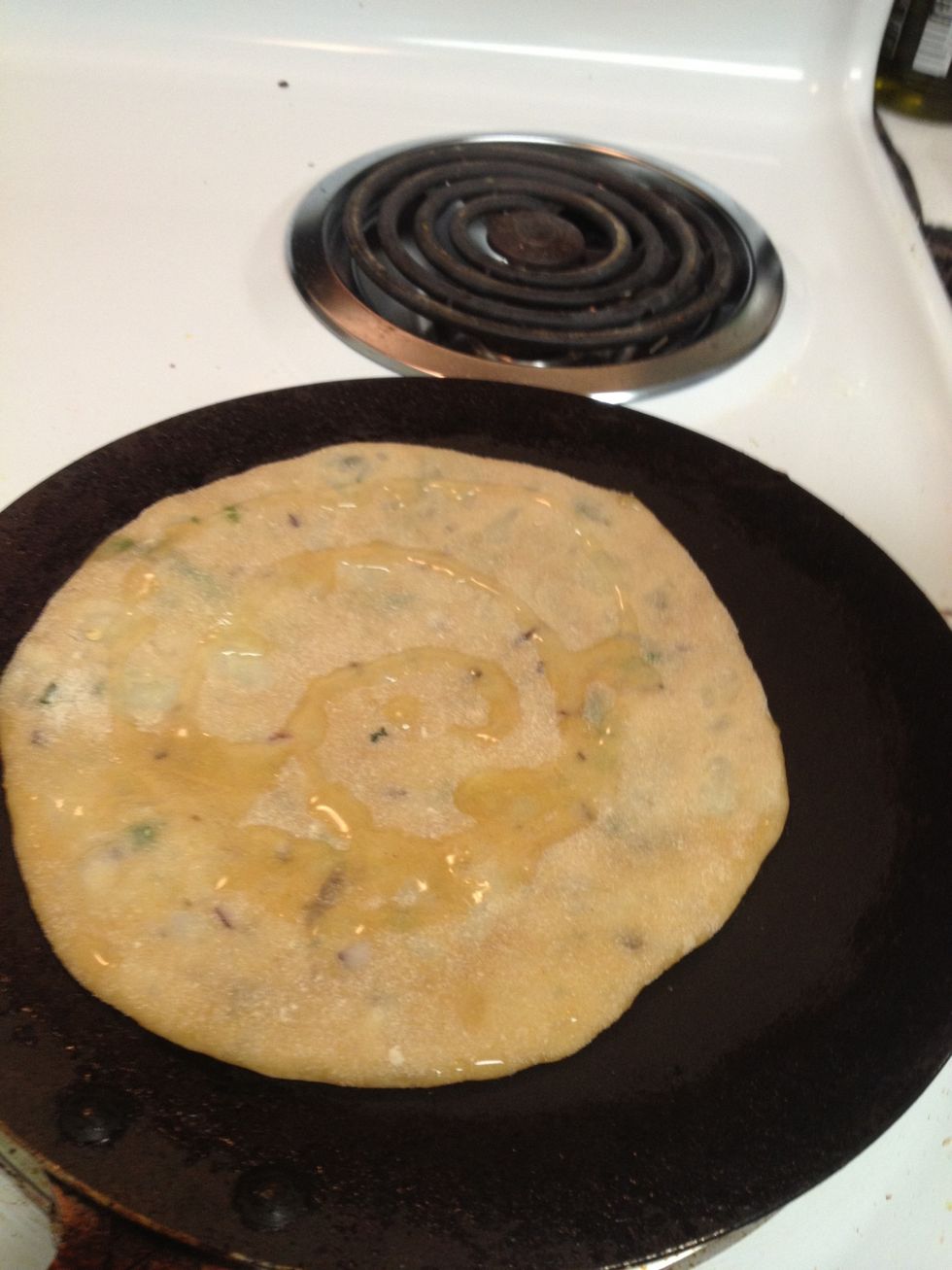 and over it. As long as you put oil on both the sides it's good. Put oil on 1 side flip and put oil on the other side.
Flip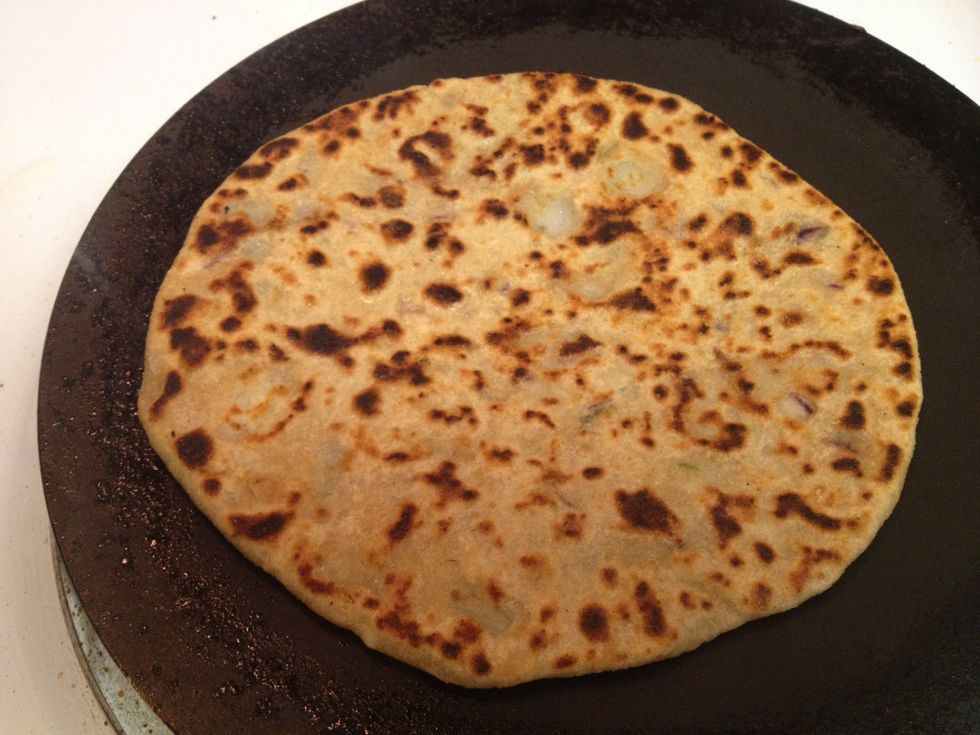 Flip again and its ready when both sides look like this. Enjoy this with a spat of butter on the top and plain yogurt on the side.
2.0 Large potatoes boiled peeled
1.0 Cup chopped onion
1.0 Handful of mint leaves
1.0 Green chili finely chopped
0.0 Tsp carom seeds
0.0 Tsp dry mango powder
Salt to taste
3.0 Cups of Wheat flour
4.0 Tsp oil