How to make potato skins
A typical bar staple that is easy to make at home. It includes most of the food groups so it is semi-healthy
39
Go ahead and gather up all your ingredients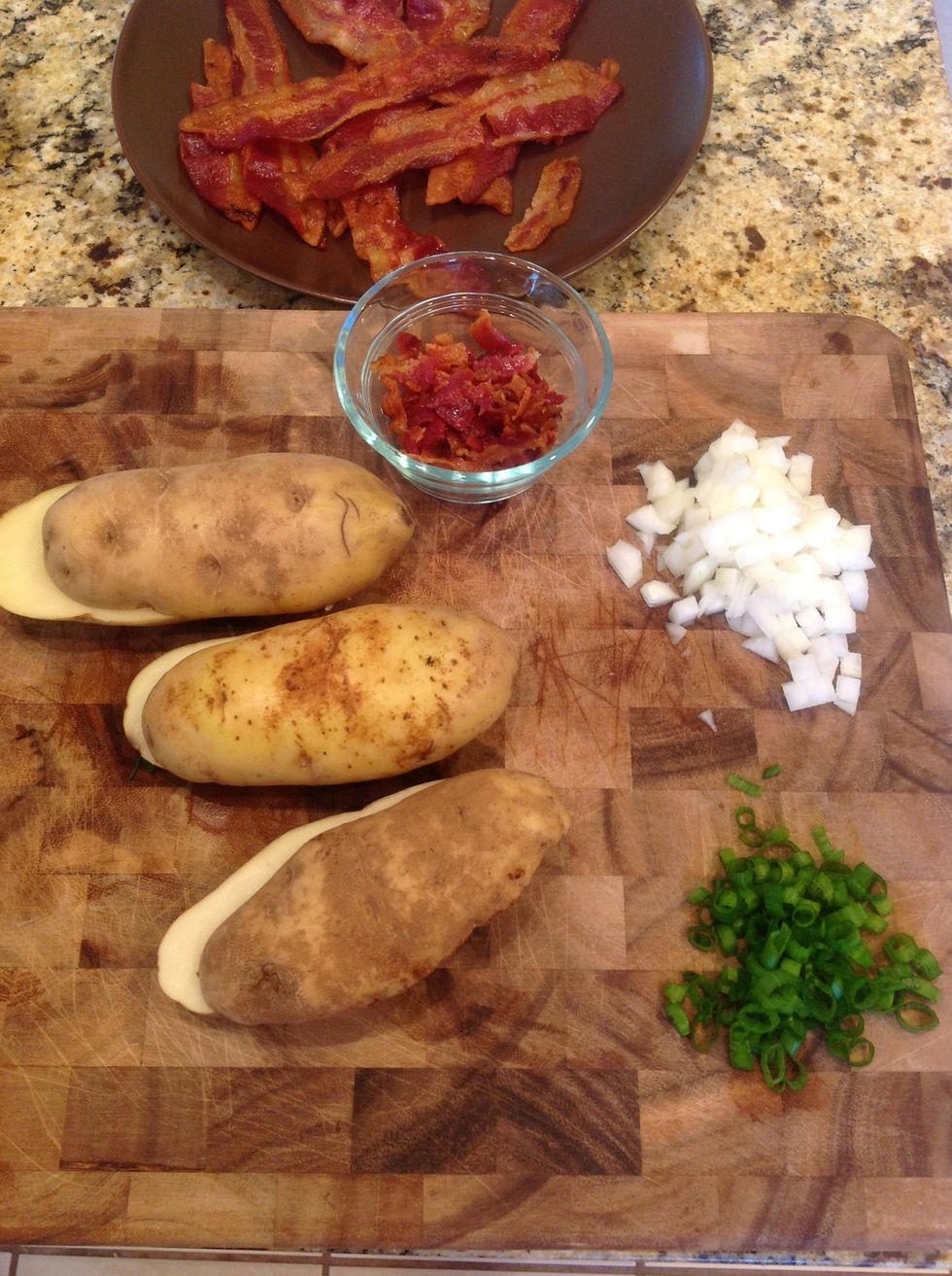 Chop up your bacon, both kinds of onions, and slice the potatoes down the middle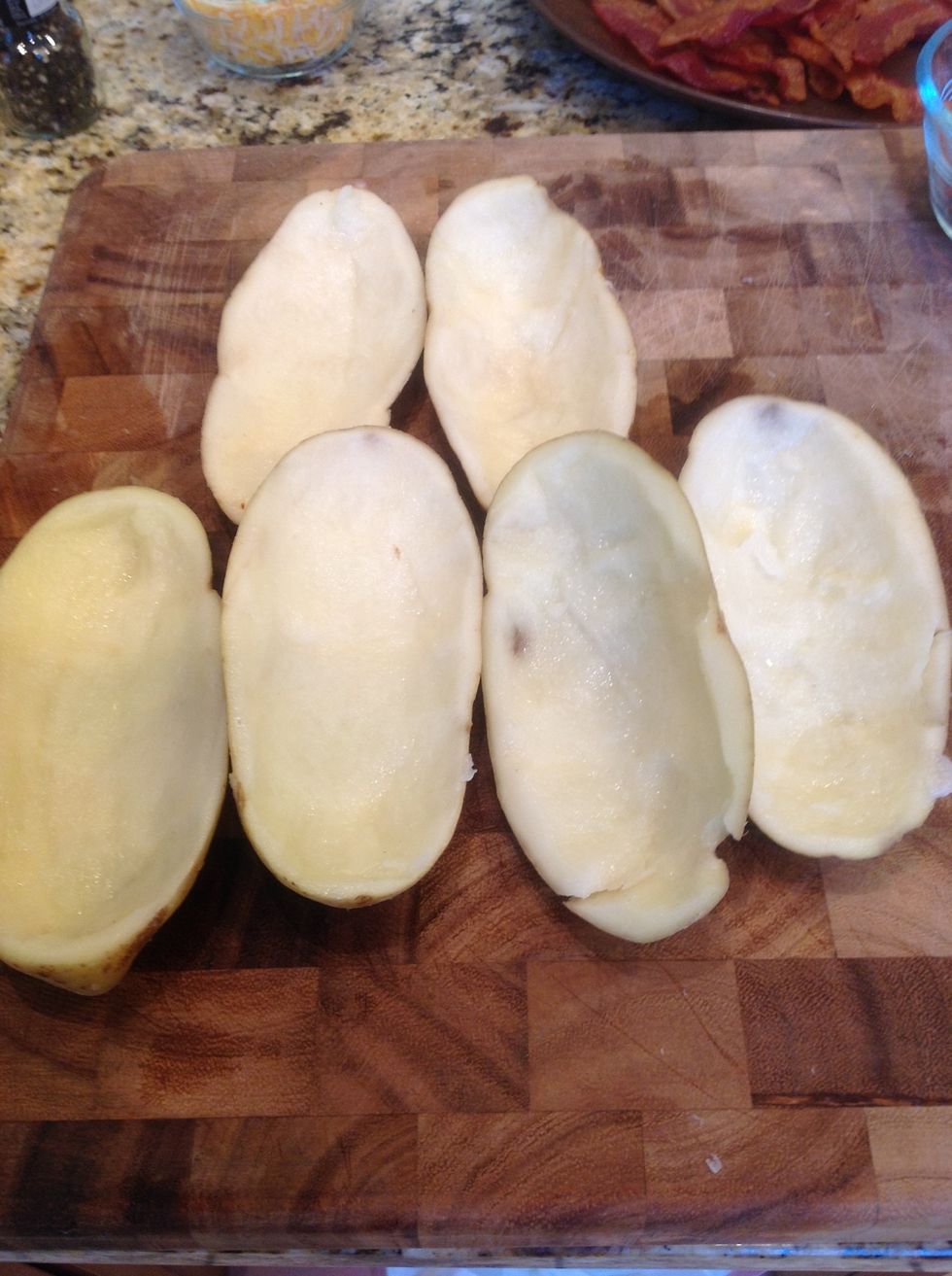 Now scoop out the potatoes leaving about a 1/4 inch of actual potato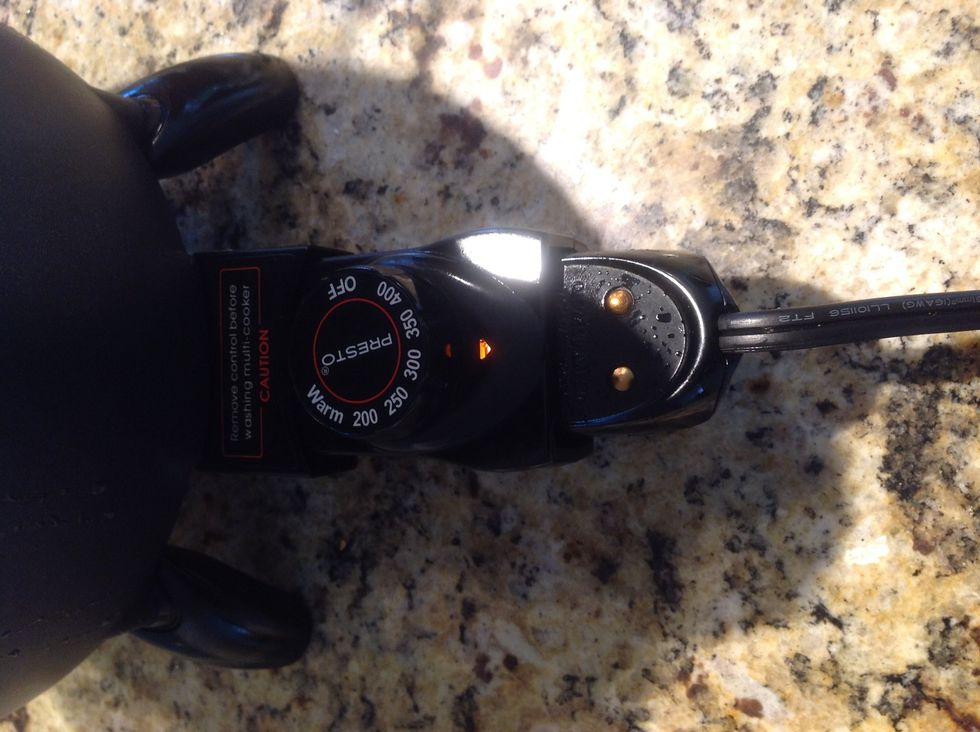 Heat oil up to 325 degrees
Fry potato shells at 325 degrees for 3-4 minutes until slightly brown
Here's what the potatoes look like after their oil bath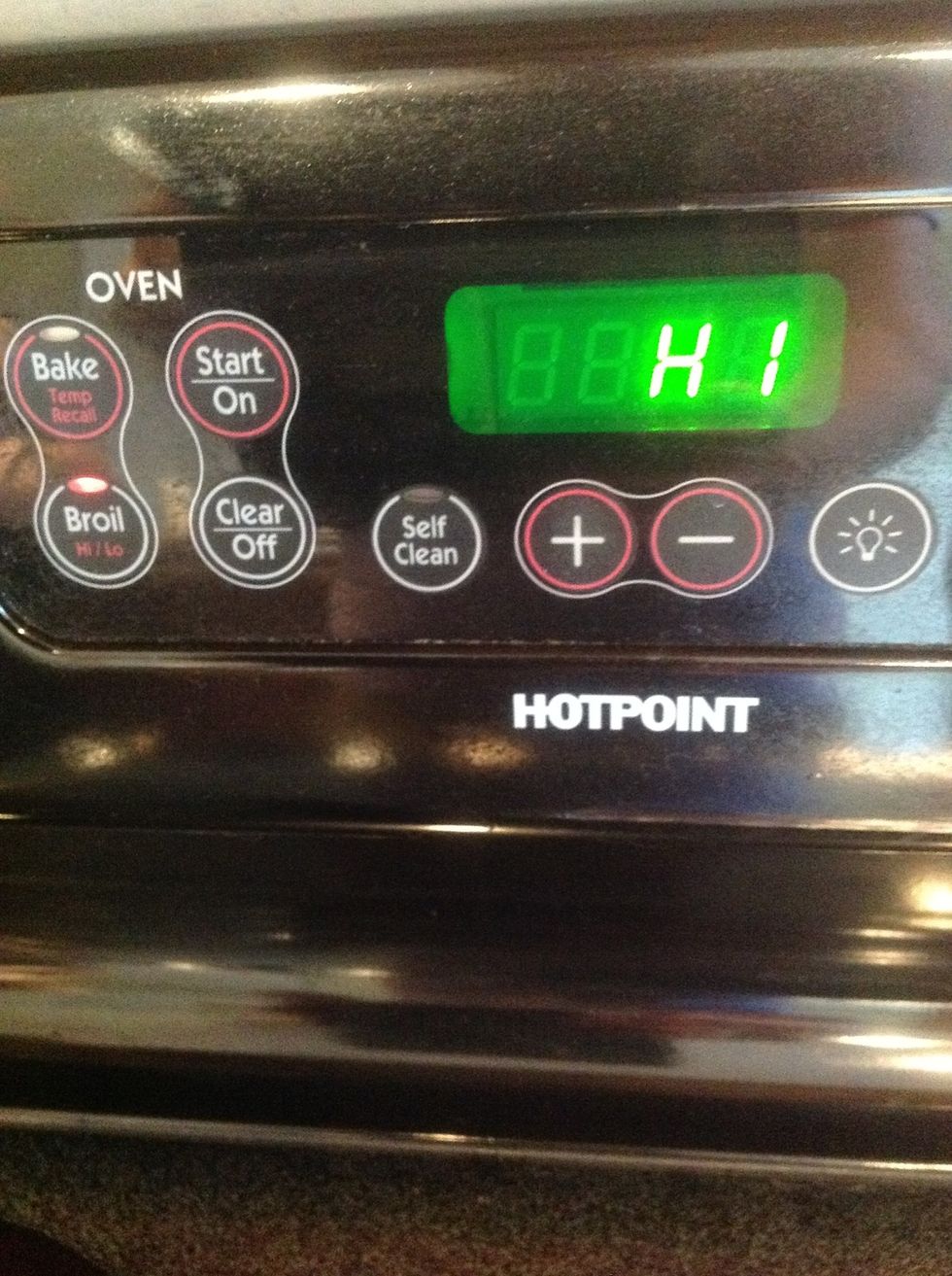 Set oven broiler to high. This gets really hot and will melt the cheese very quickly. Set a rack in your oven to the highest position possible.
Load up potatoes with the toppings. My wife doesn't eat meat so you can see which ones are mine. There is a base layer of cheese, then the onions and bacon, then another layer of cheese.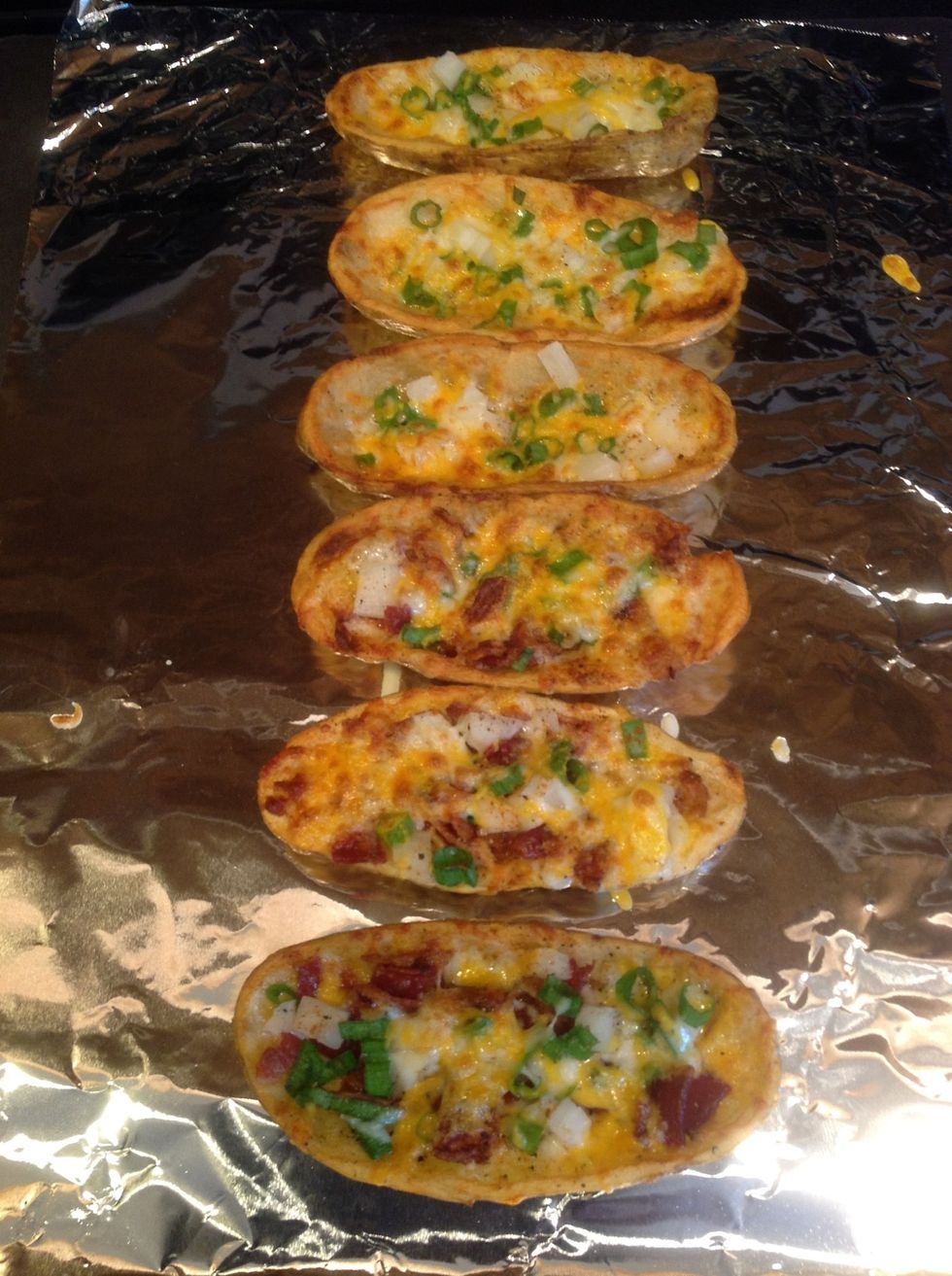 After about one minute under the broiler, this is what they look like.
Serve with ketchup or typically sour cream. Also season with salt and pepper to taste. We got crazy at the end and also put cayenne pepper and Old Bay Seasoning on some of them...also delicious.
Potatoes
Cheddar/Jack cheese
Green onions
Bacon
Salt
Pepper
Peanut oil