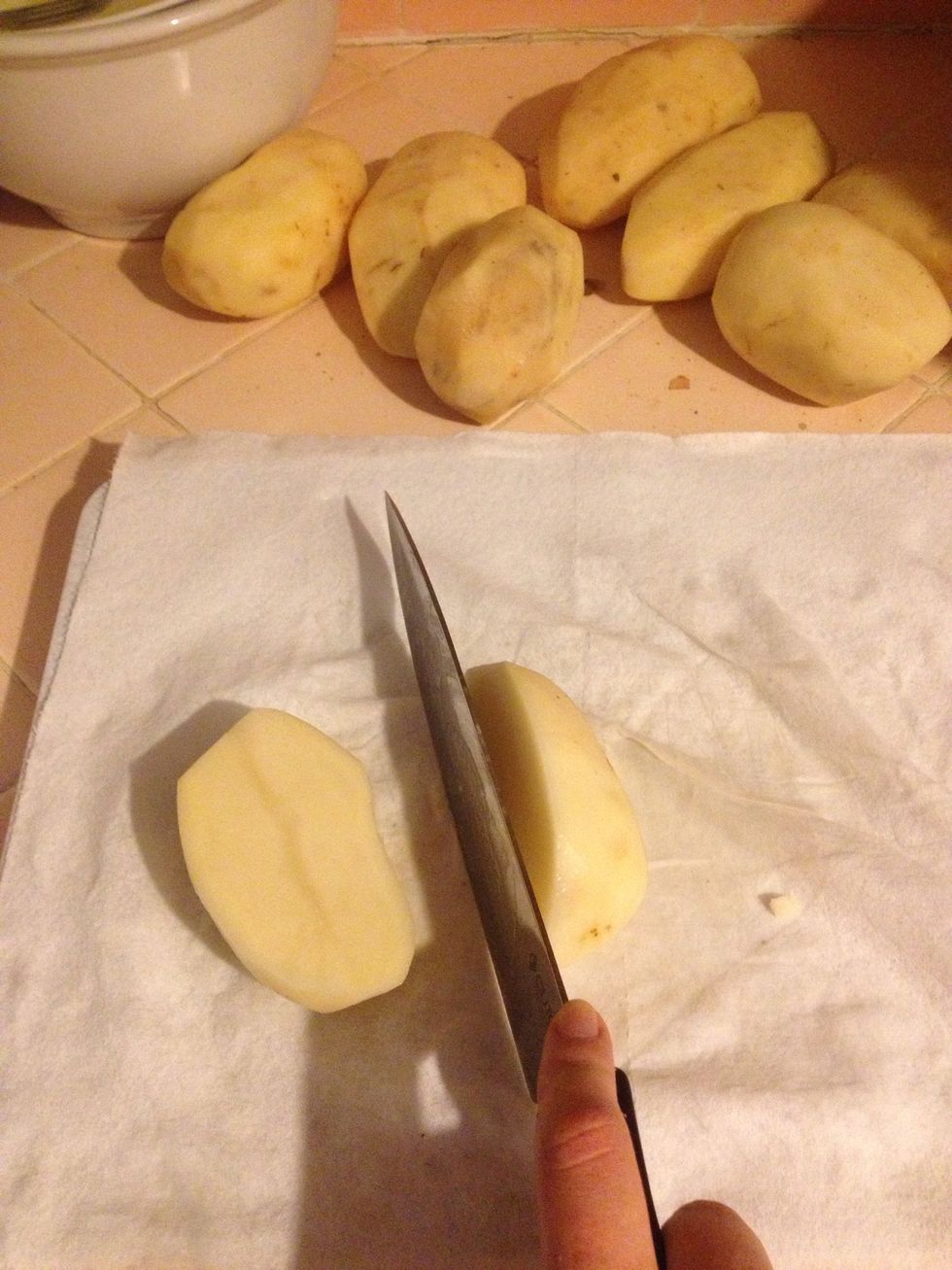 Wash and peel your potatoes then cut in half long ways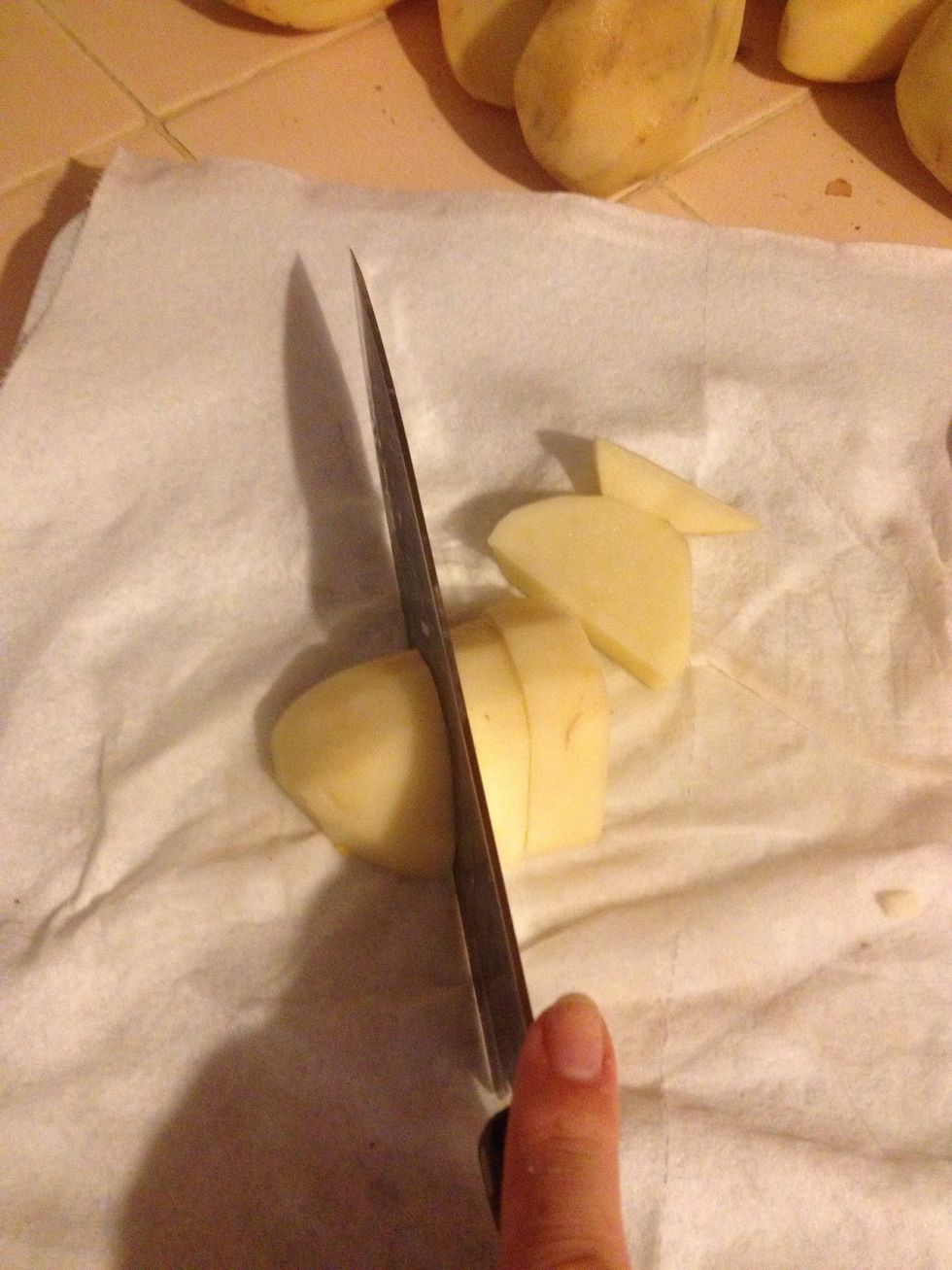 Then cut chunks half of an inch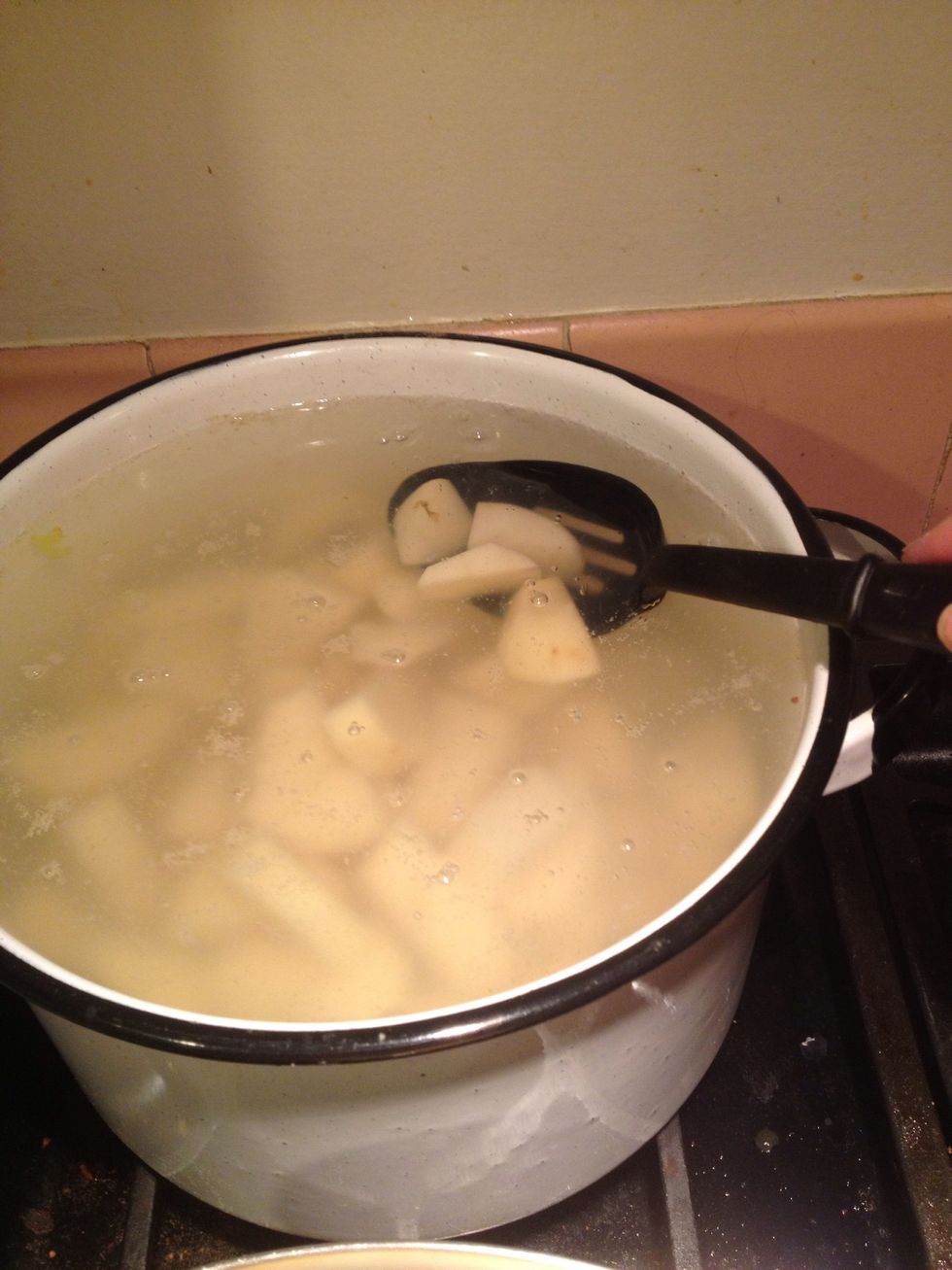 Carefully add potatoes to boiling water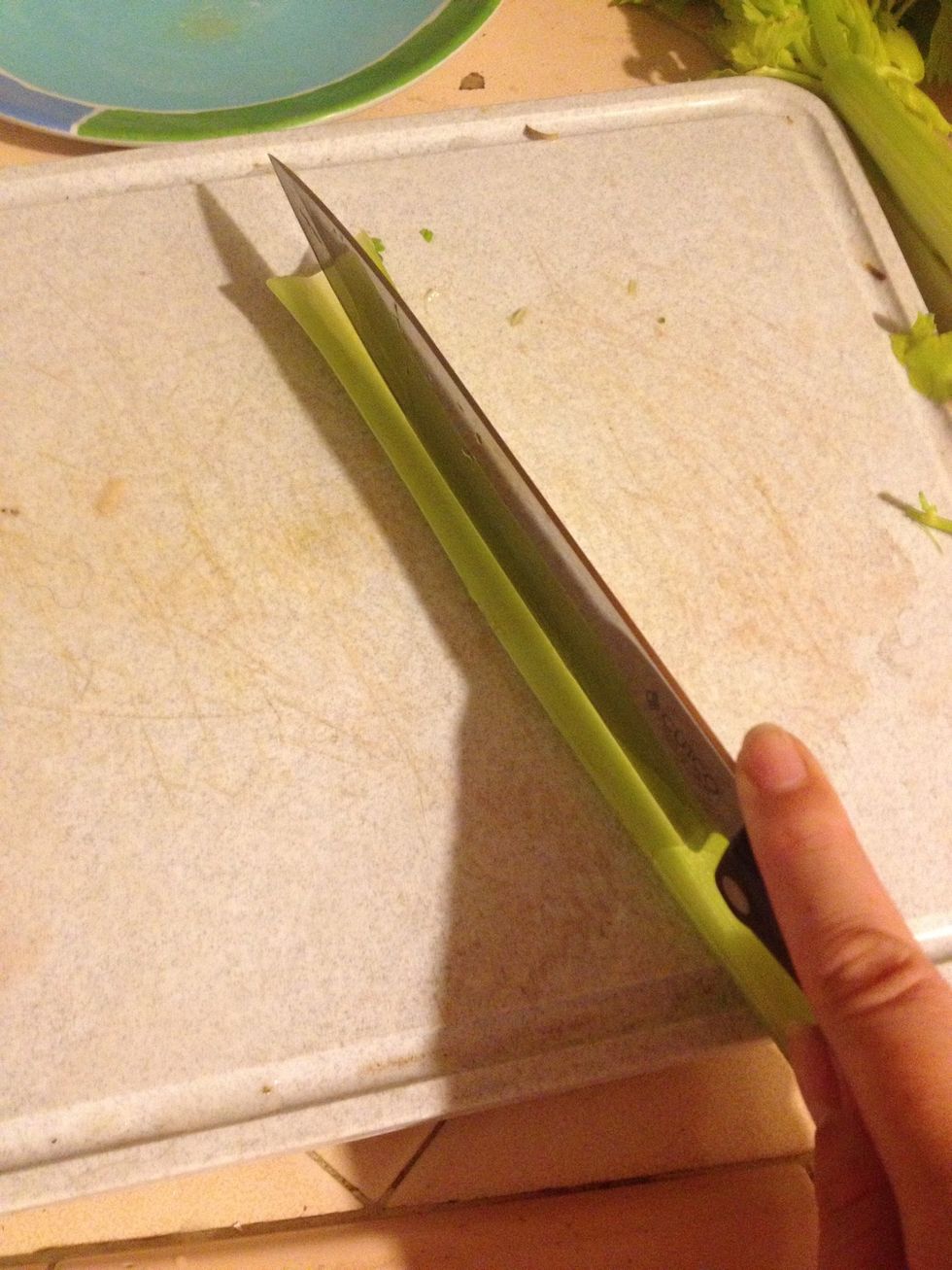 Wash and cut off the ends then slice down the middle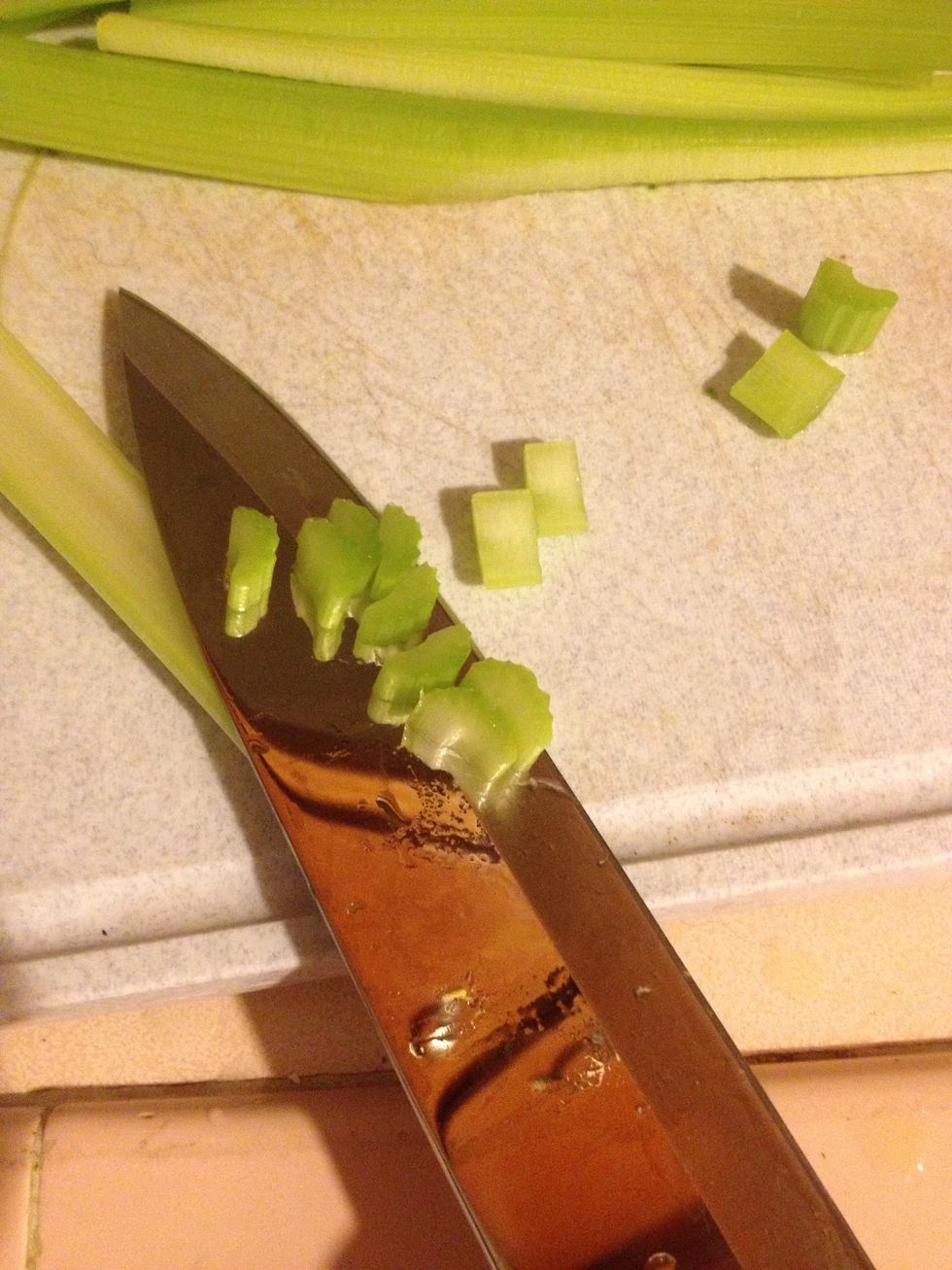 Then slice so it looks like the one in the picture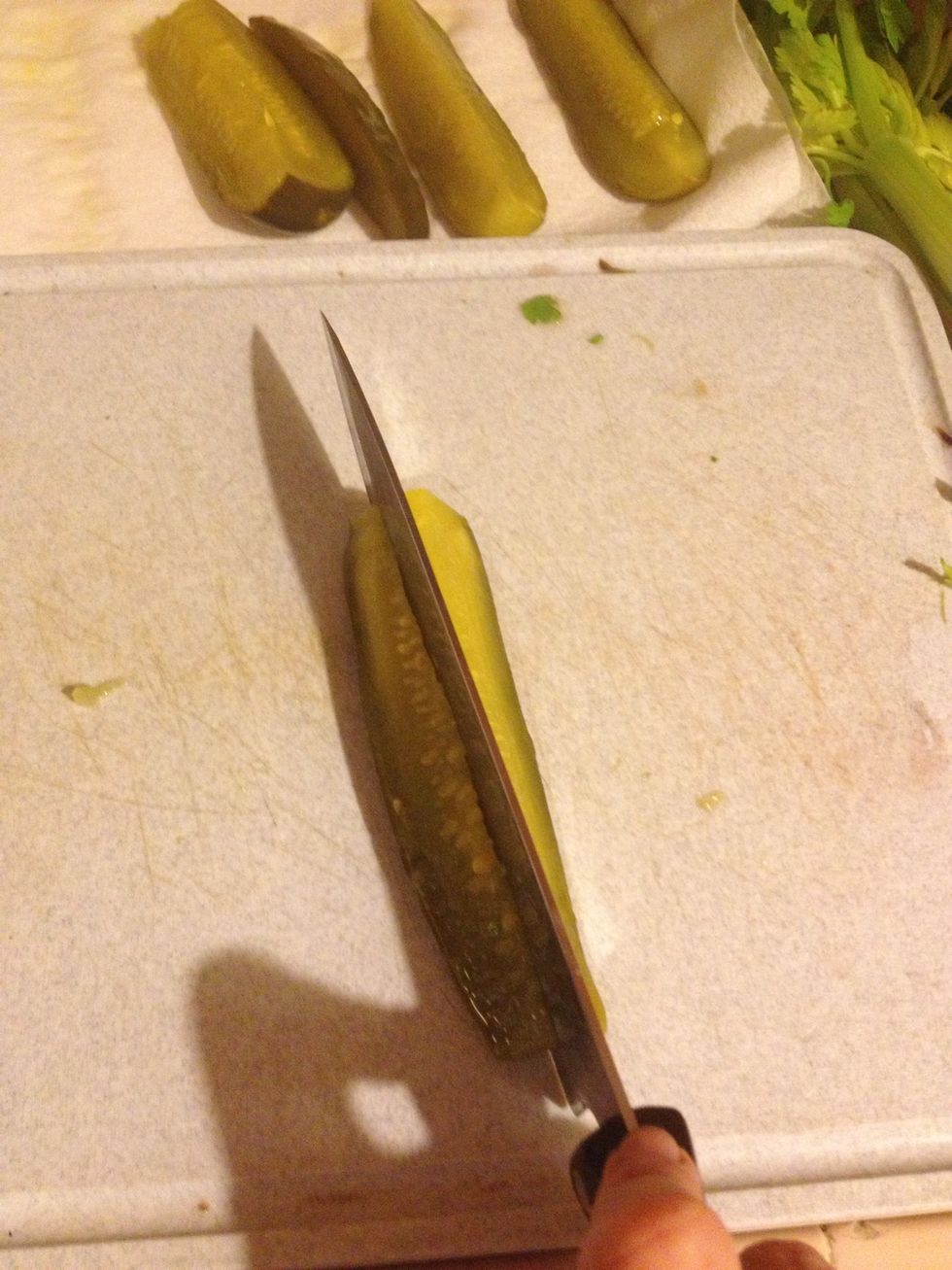 Then get the pickles. Slice down the middle like the celery.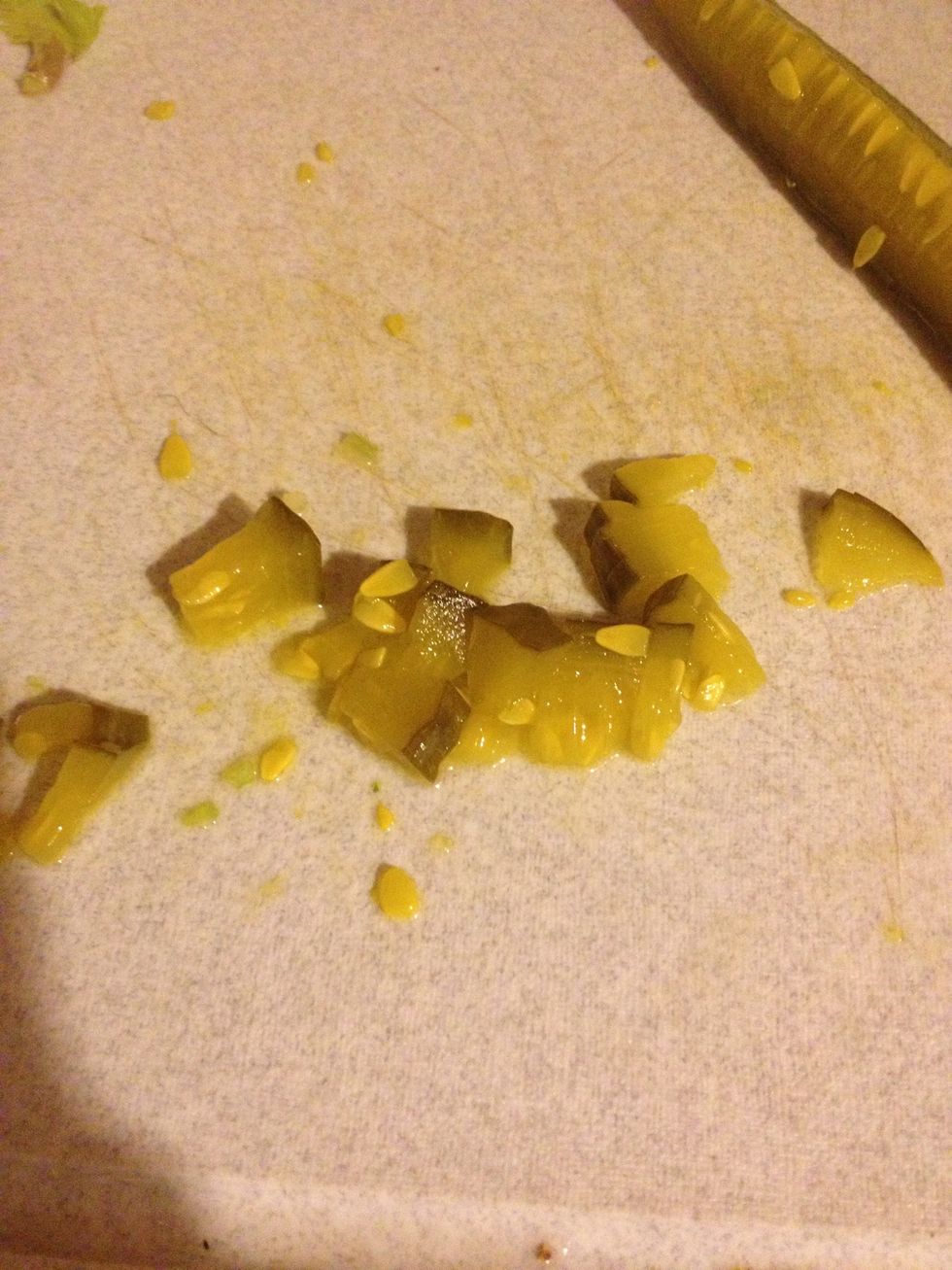 Once again slice so it's about medium slices.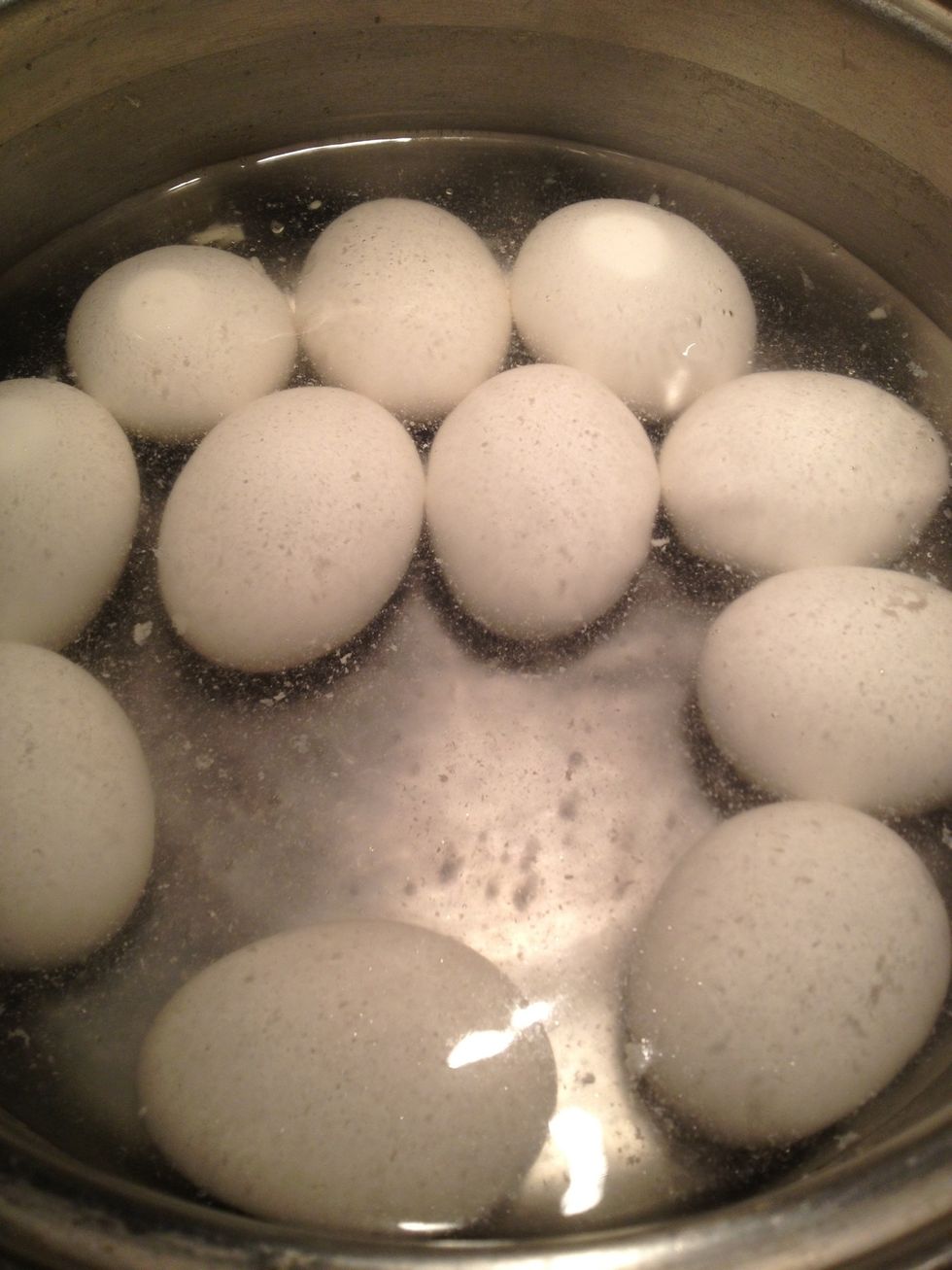 Put the eggs in water and boil until the water gets a little frothy.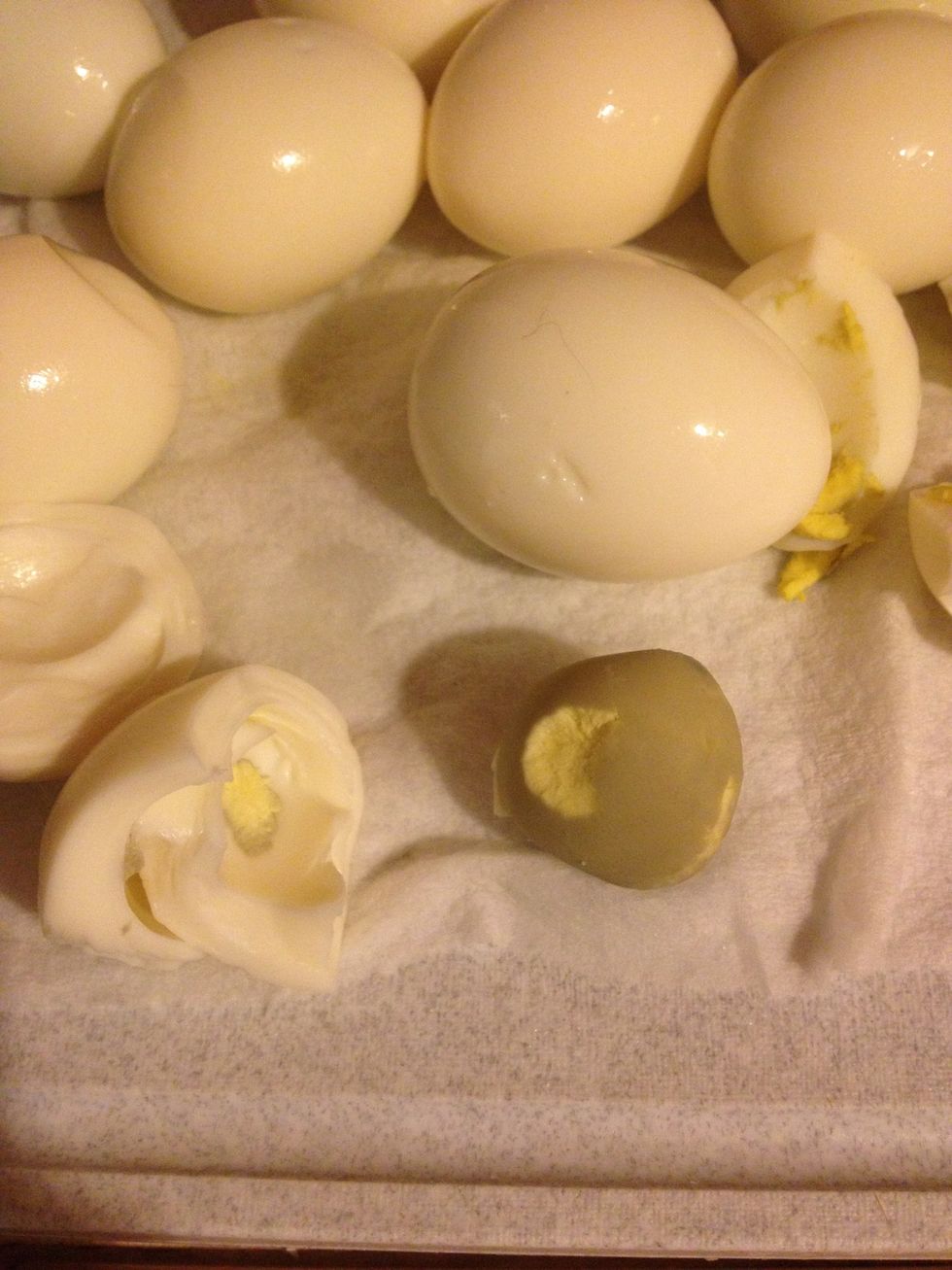 Open the egg once it's done like so. Unless you want the yoke in your salad.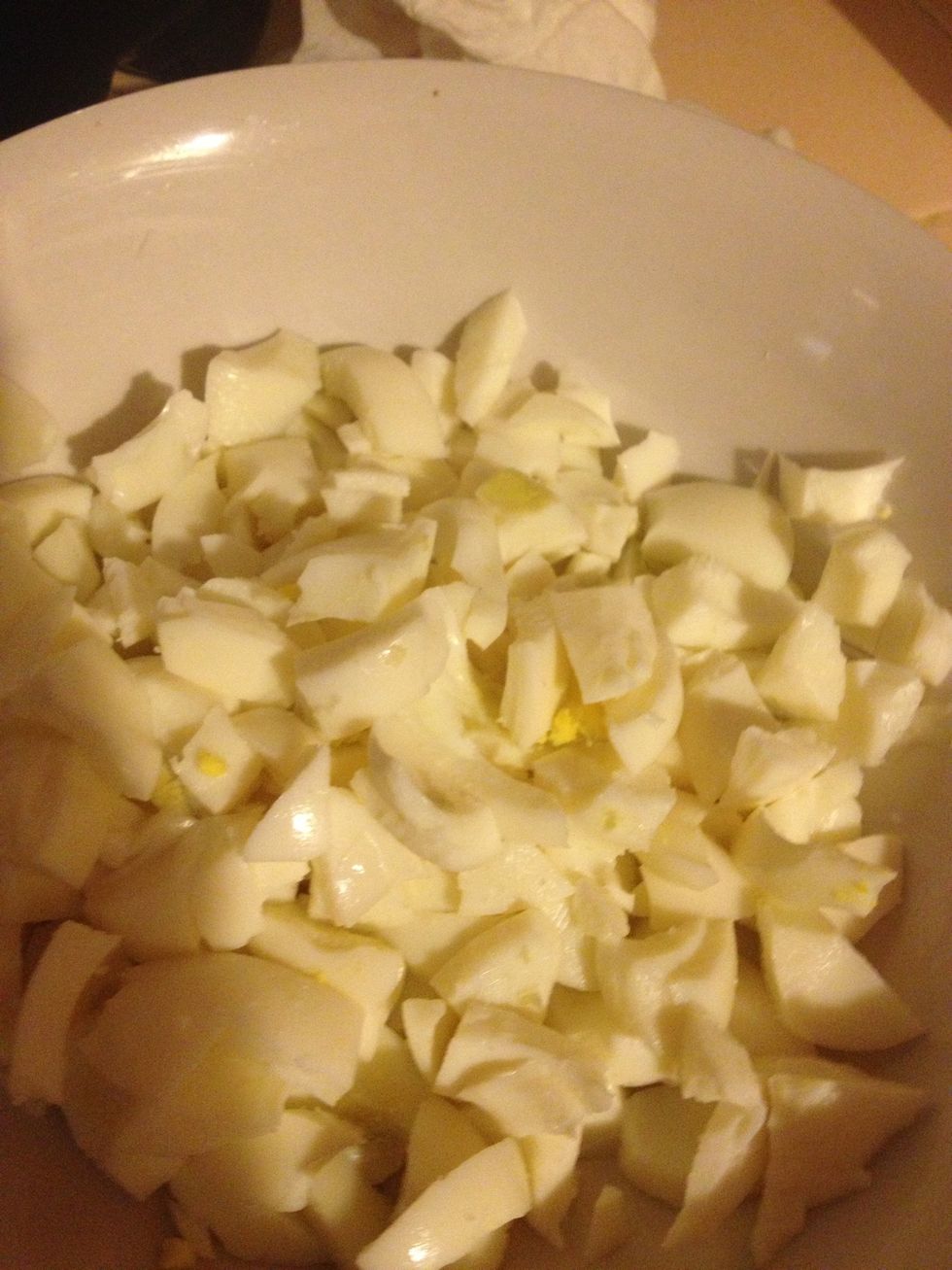 Then either cut or just rip the egg whites apart so they look like the ones in the picture.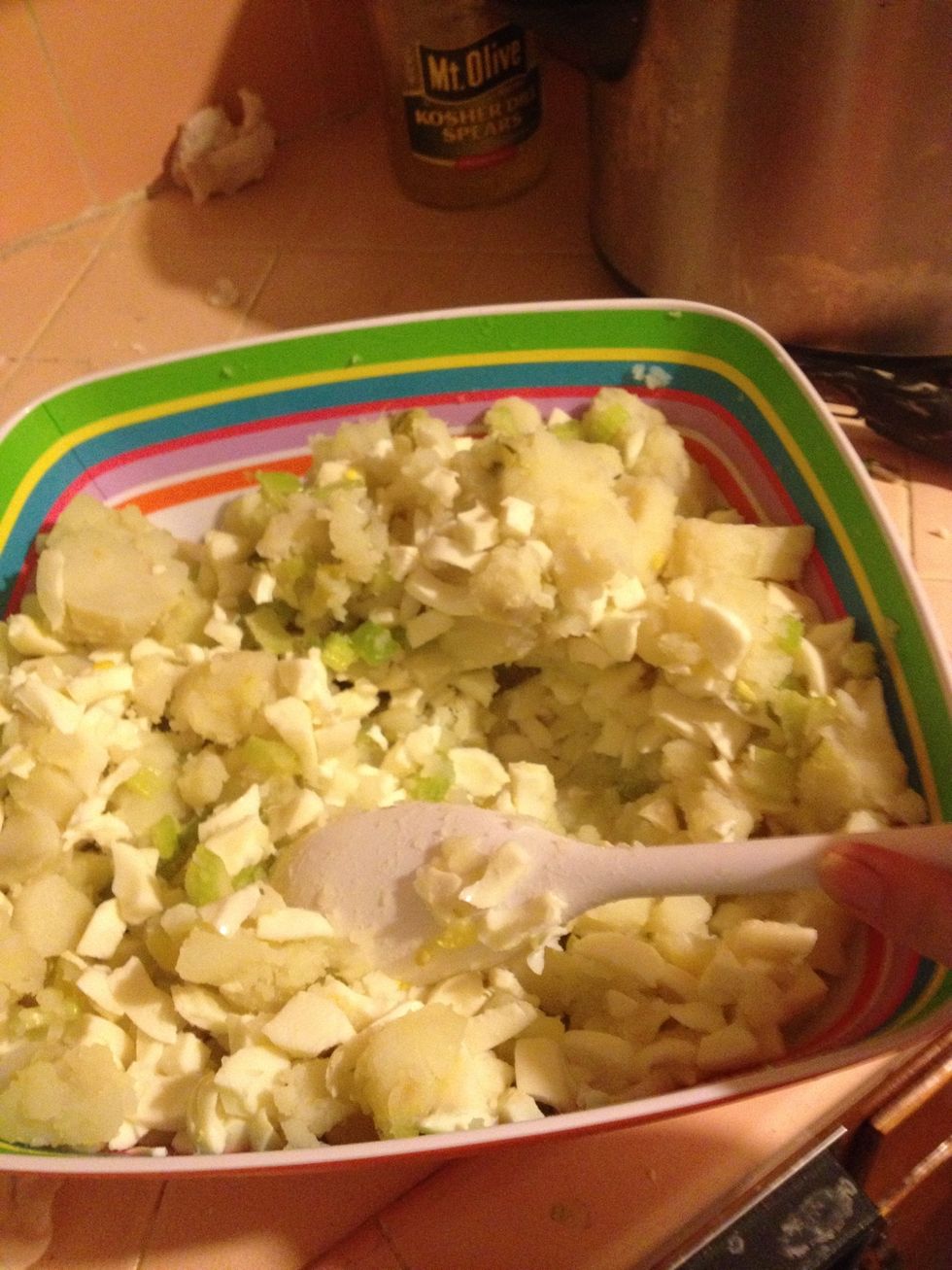 Add it all in a bowl ad mix it together.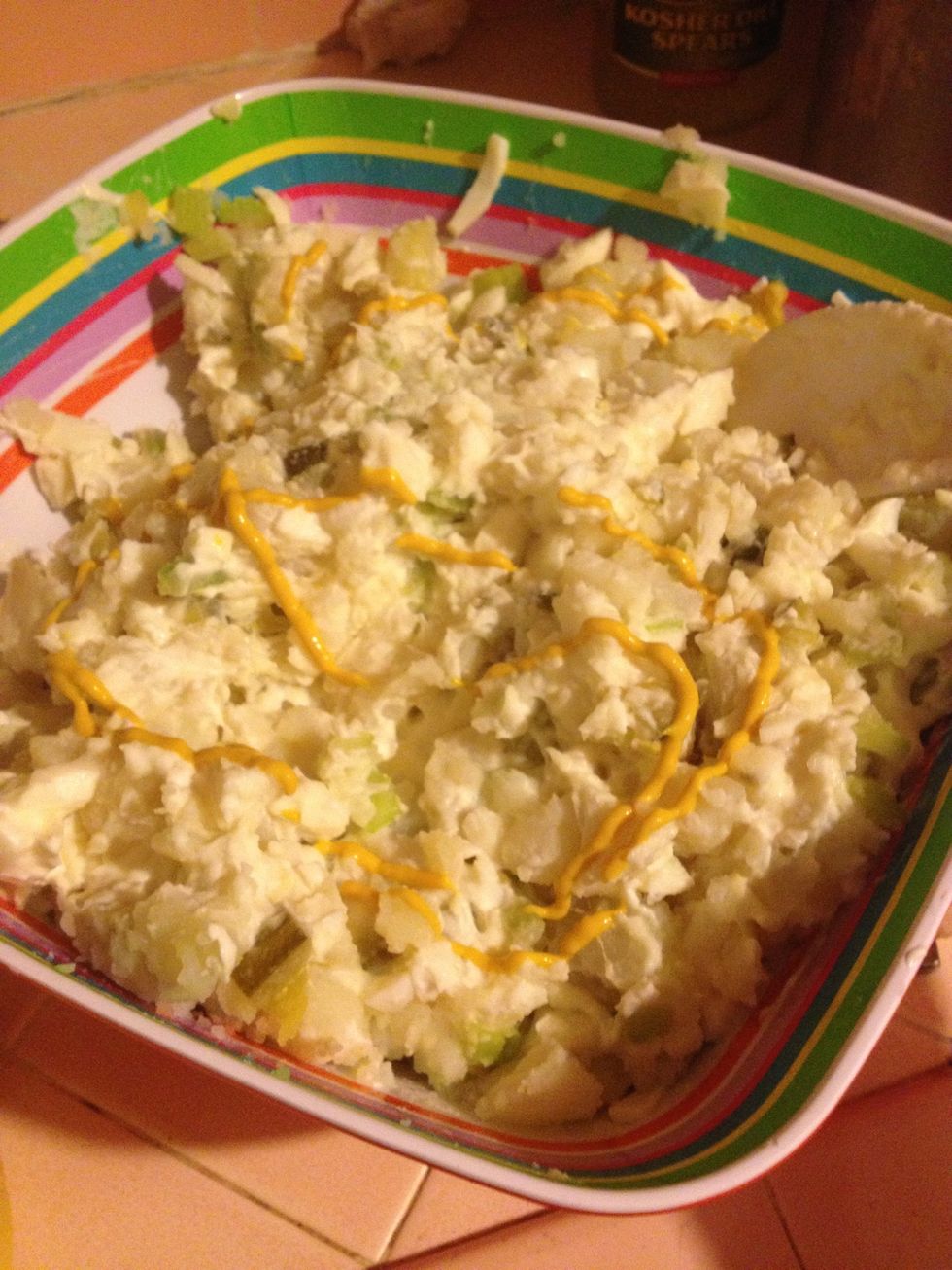 Add the mayonnaise and mustard like so and mix.
The end result. ENJOY! Add salt and pepper to your liking!
5.0lb Potato
7.0 Celery
12.0 Egg
5.0 Pickles
4.0Tbsp Mayonnaise
1/2tsp Mustard
Salt
Pepper