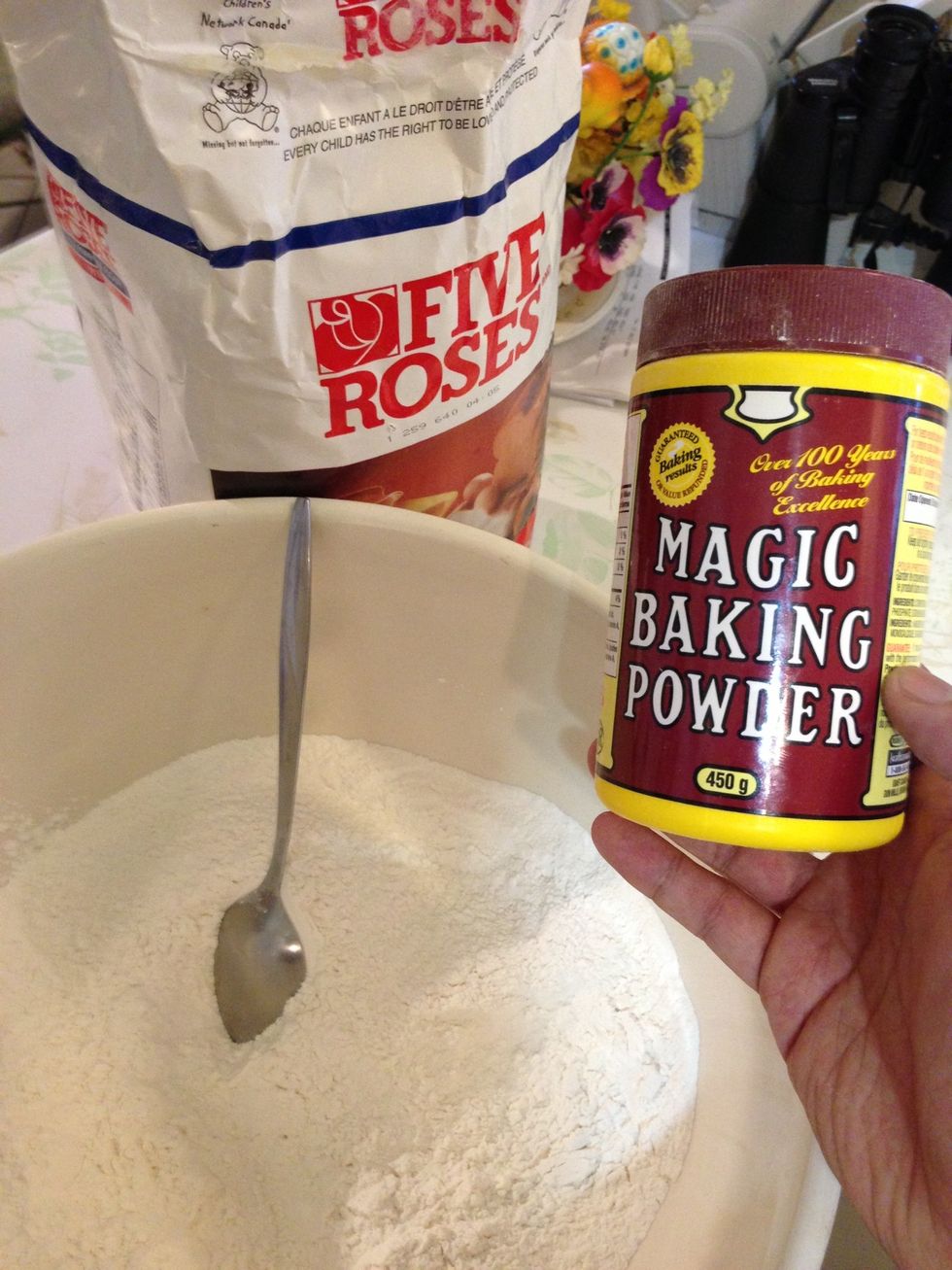 Mix 5 cups of flour with 3 heaping tablespoons of baking powder.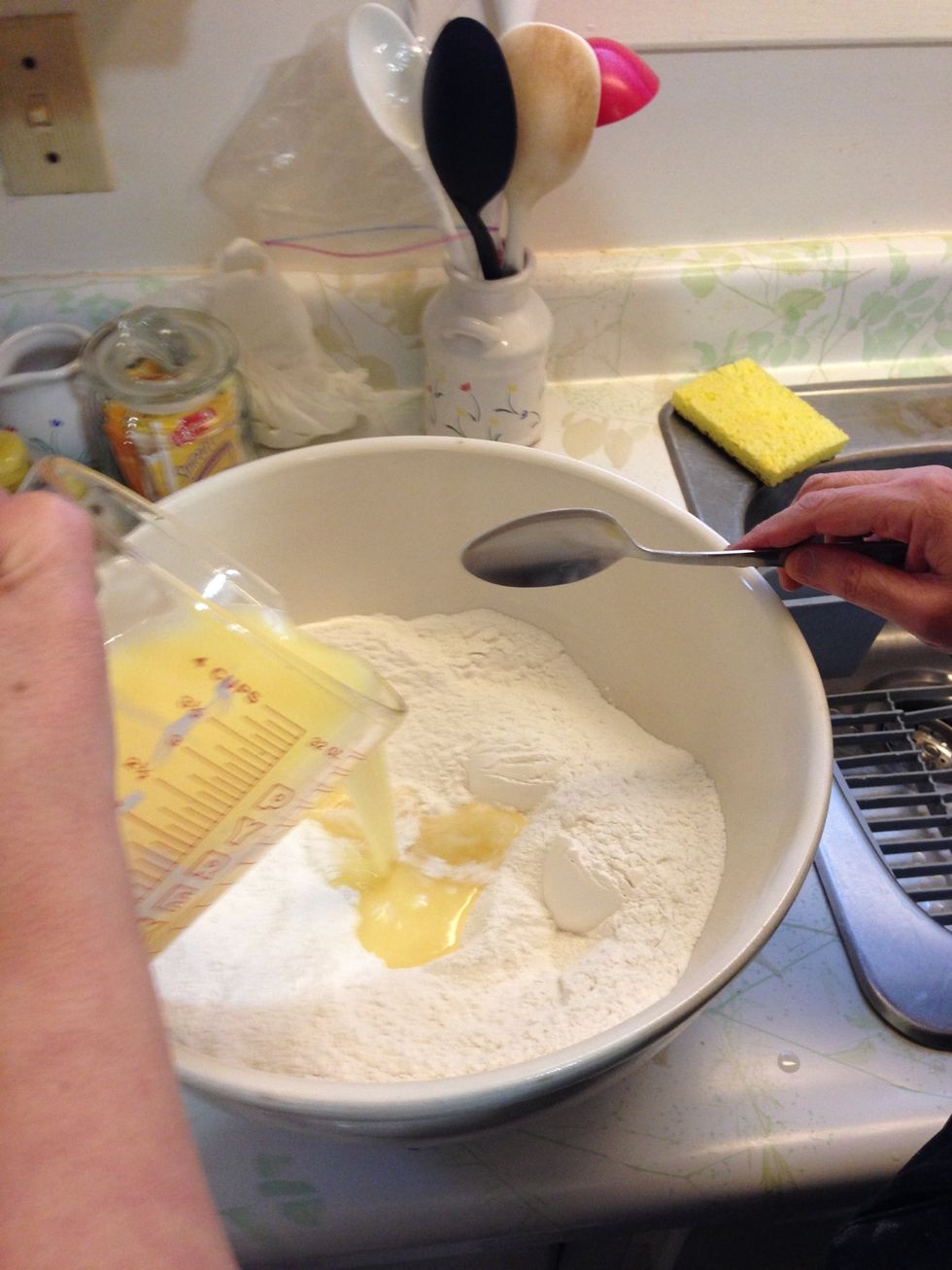 Add mixture of oil and margarine to the flour and baking powder.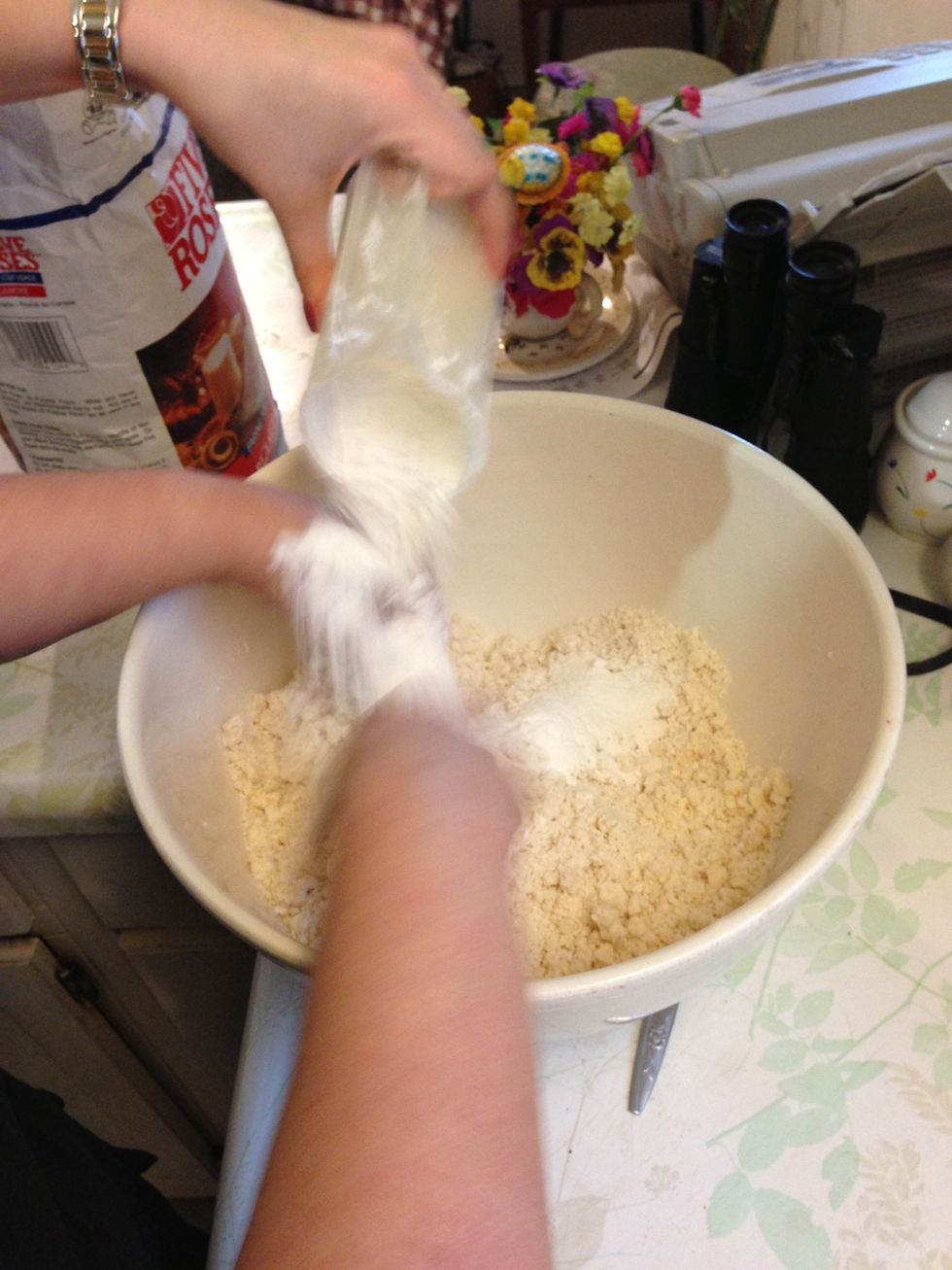 Add an additional cup of flour. Feeling for the consistency of small crumbs.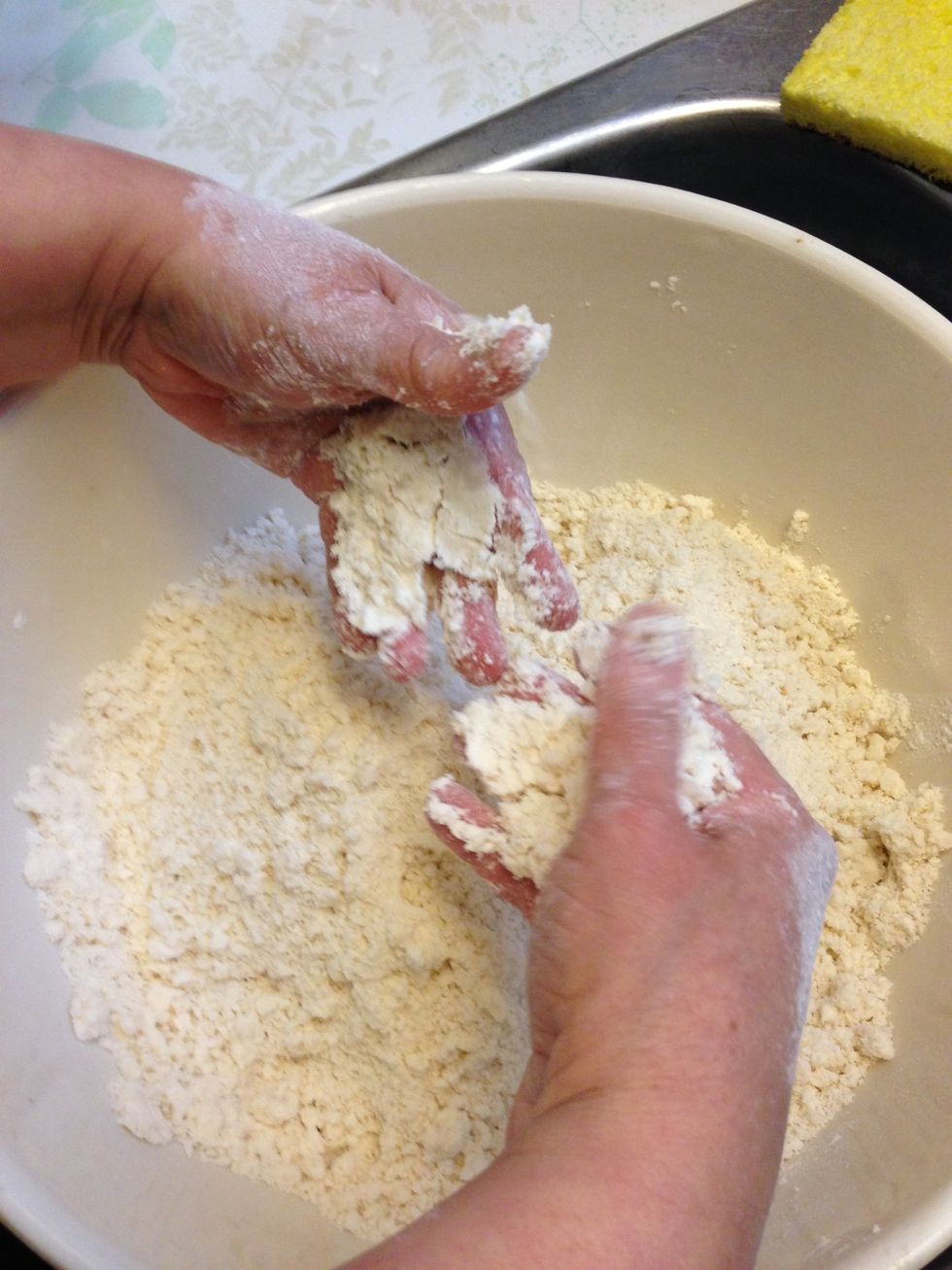 Add another cup of flour while continuing to hand blend the mix.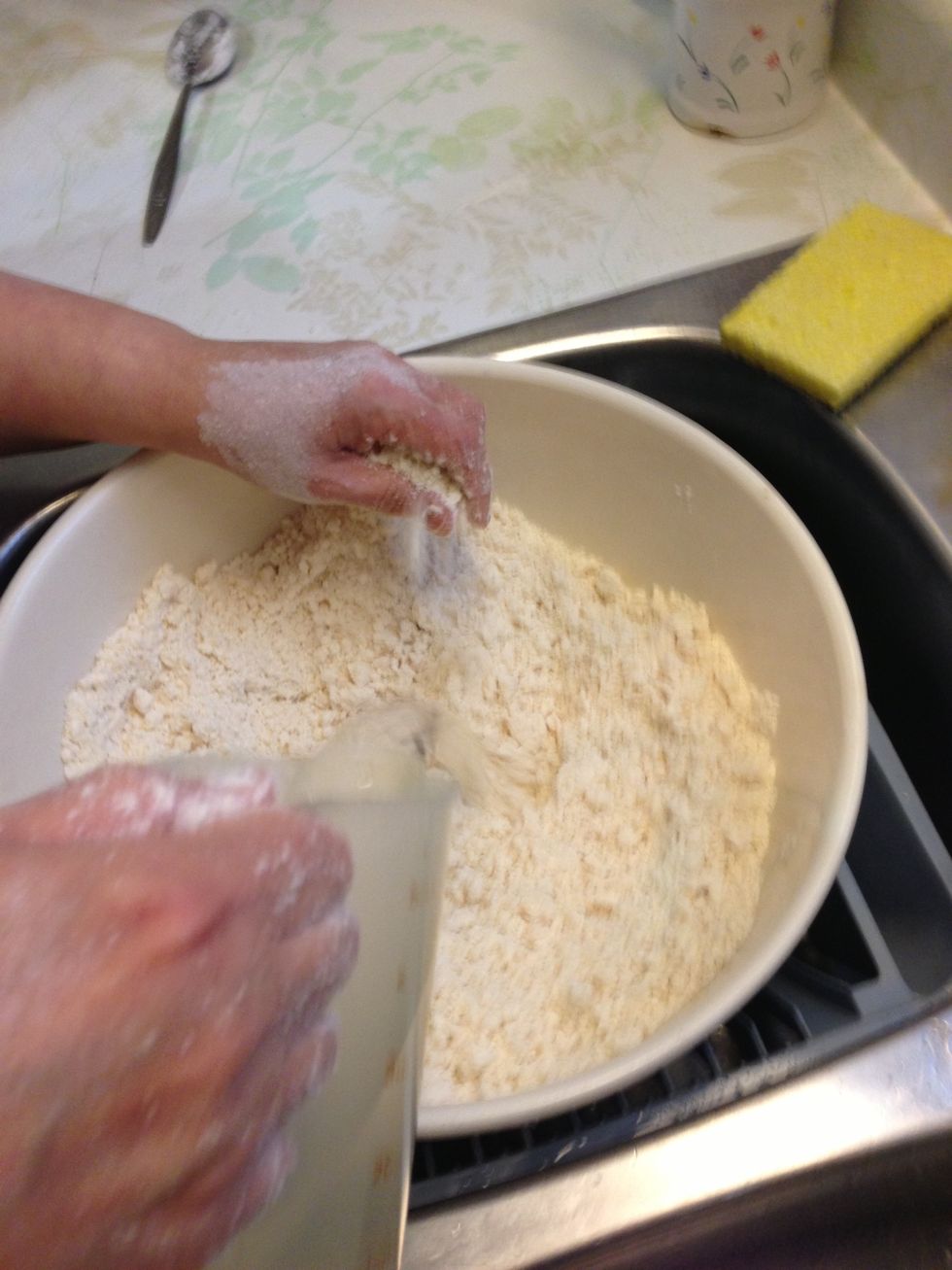 Add approx. 4 cups of cold water.
Hand mix until wet...
Cover with seran wrap and a damp cloth. Place in fridge for no less than 3 hours.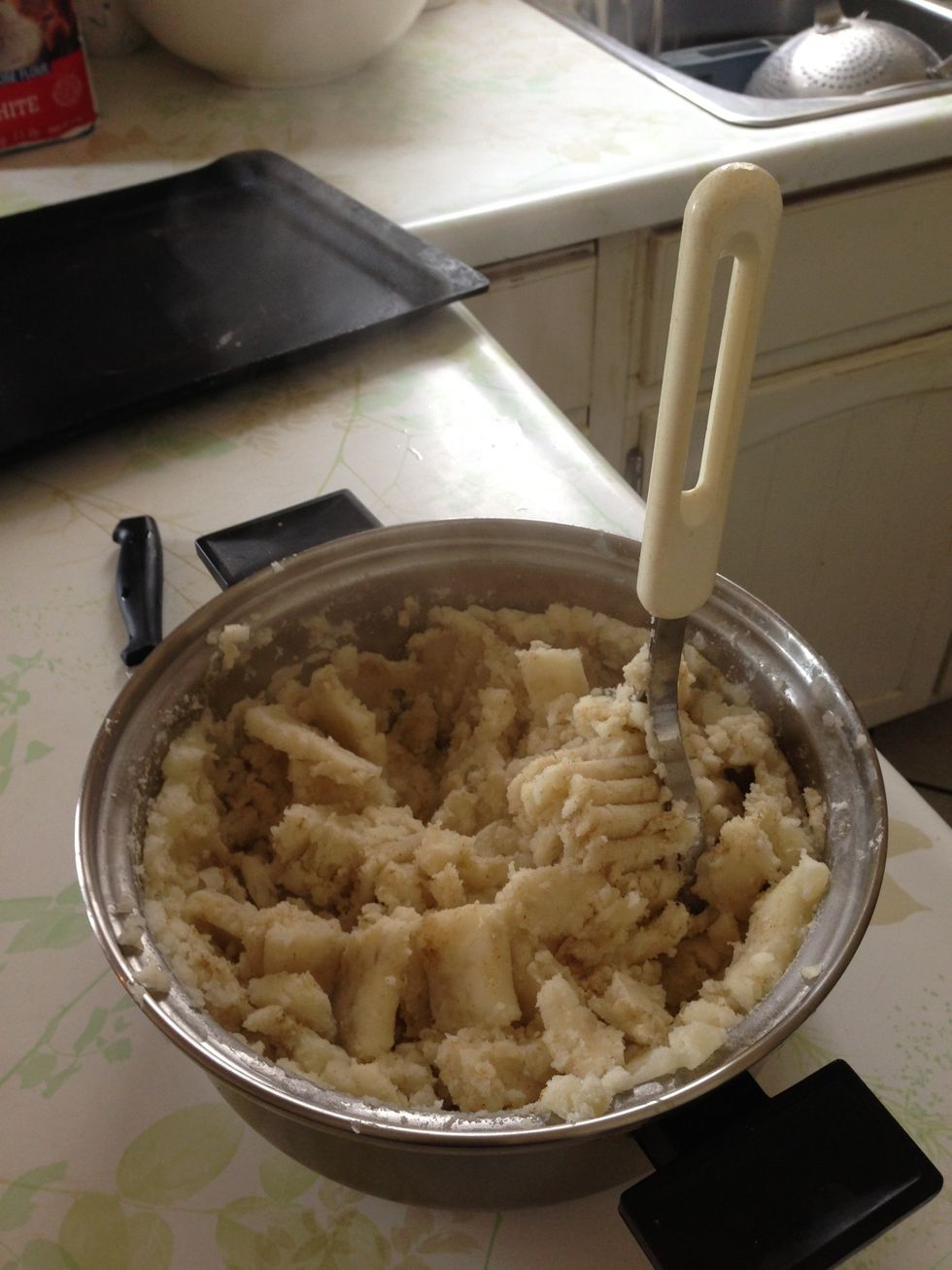 Mash and add cumin to taste.
Form the mashed potatoes into balls and sprinkle with flour.
Place the potato into the dough...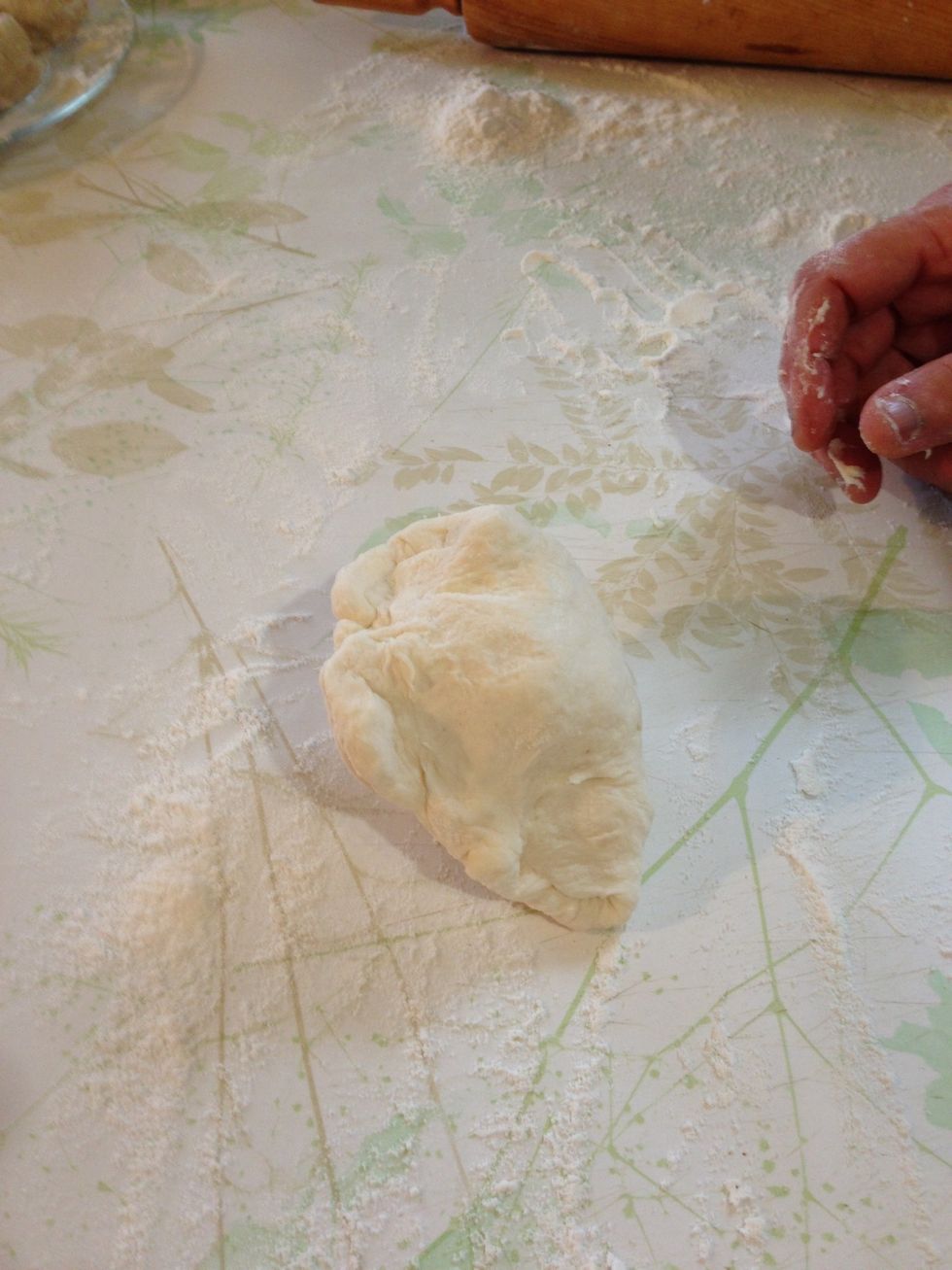 Seal it and form a new ball ready to be rolled.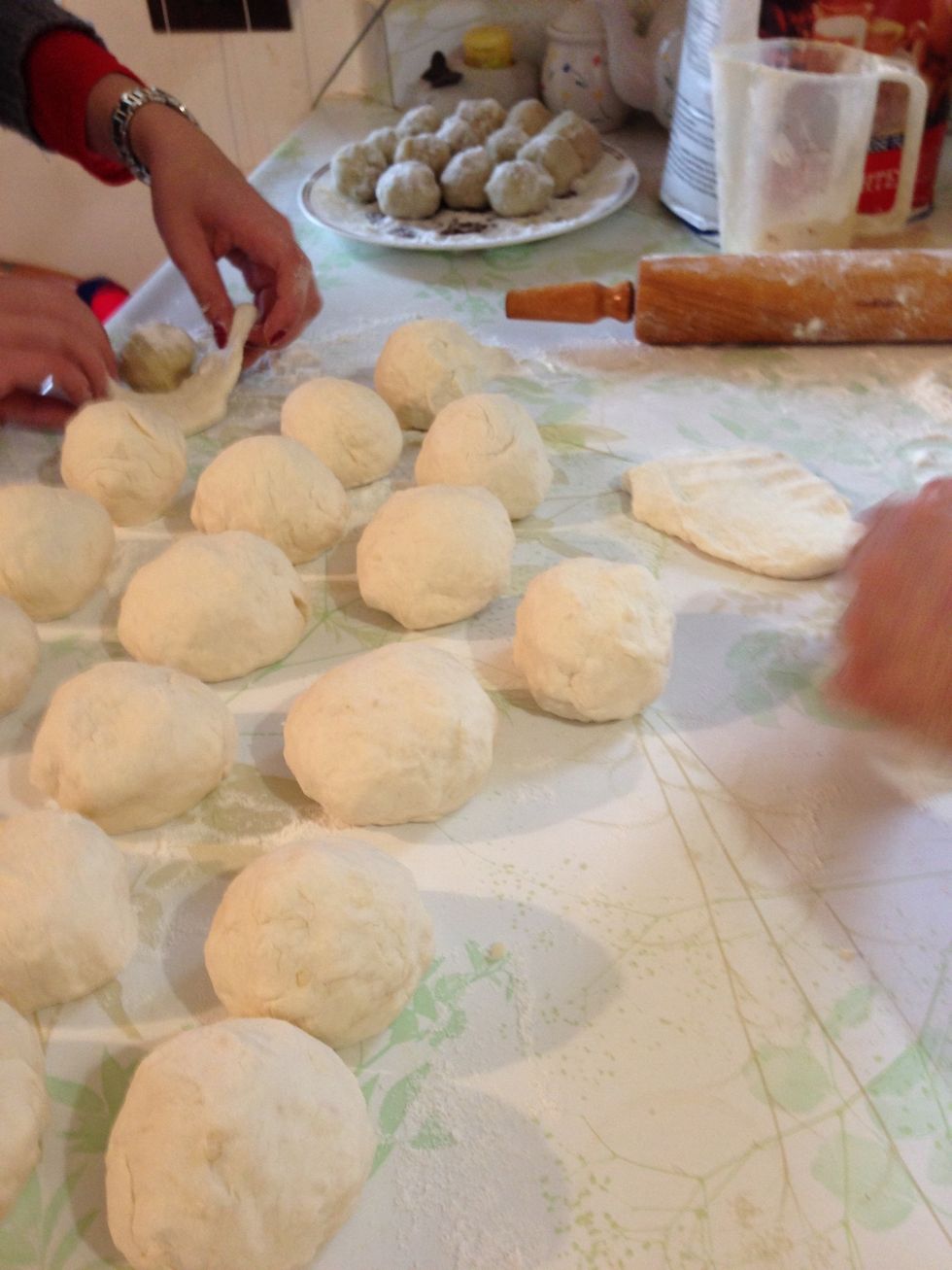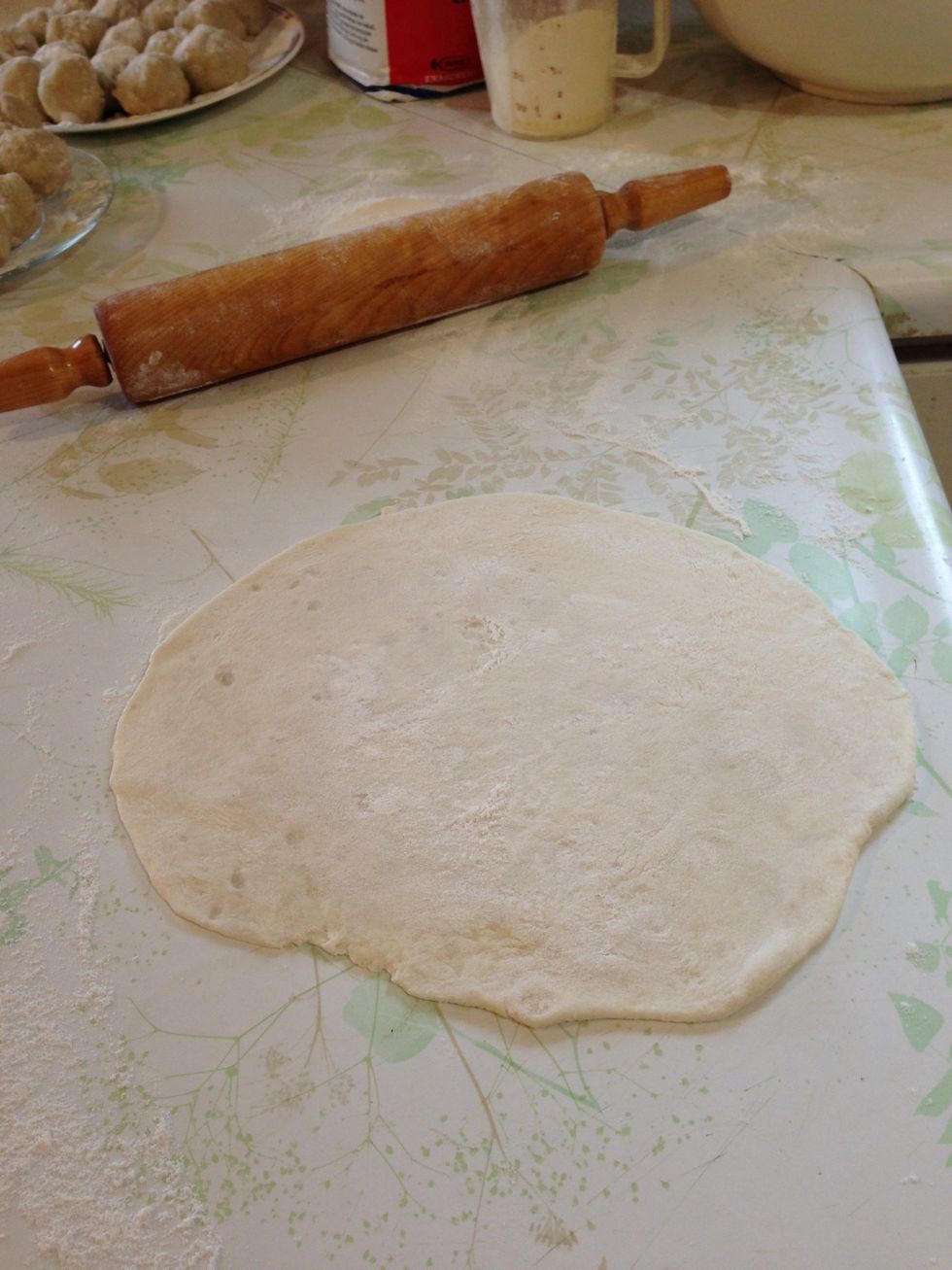 Flatten out the dough and potato with a rolling pin. Remember to keep the edges thinner than the middle.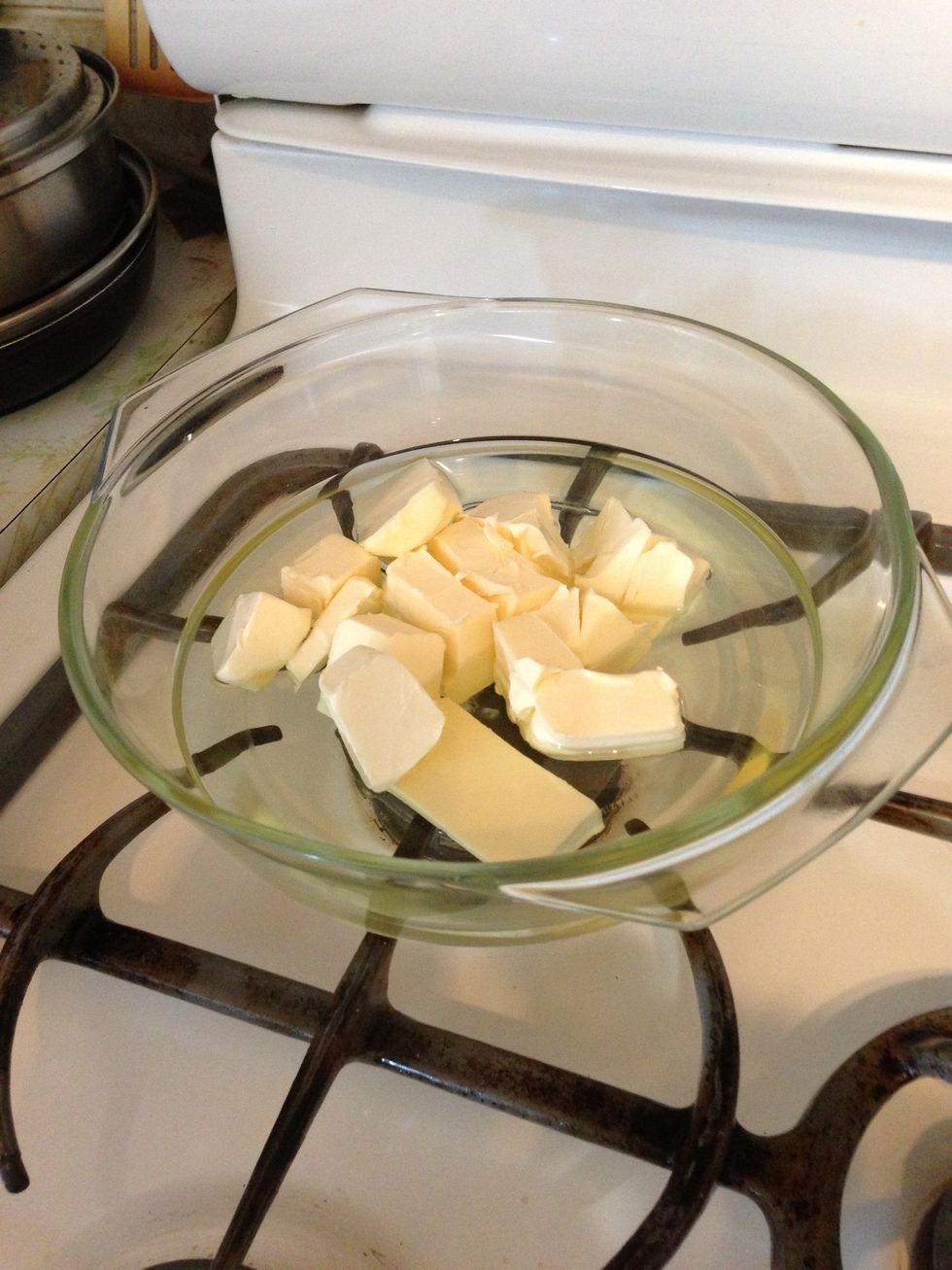 This mix of margarine and oil will be for the basting of the roti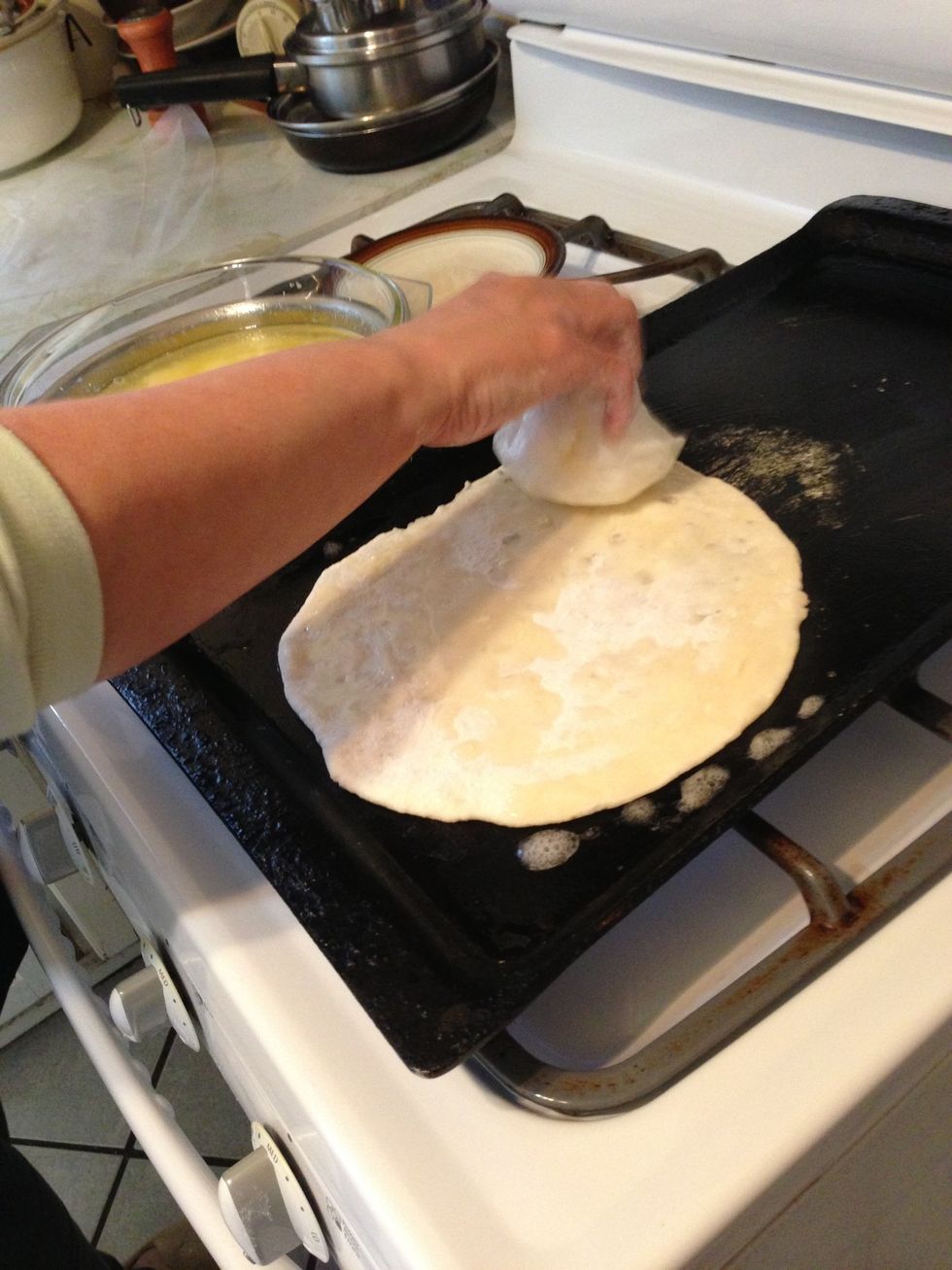 Place a roti on the iron and bast the top side with the oil/margarine mix using a ball of wax paper.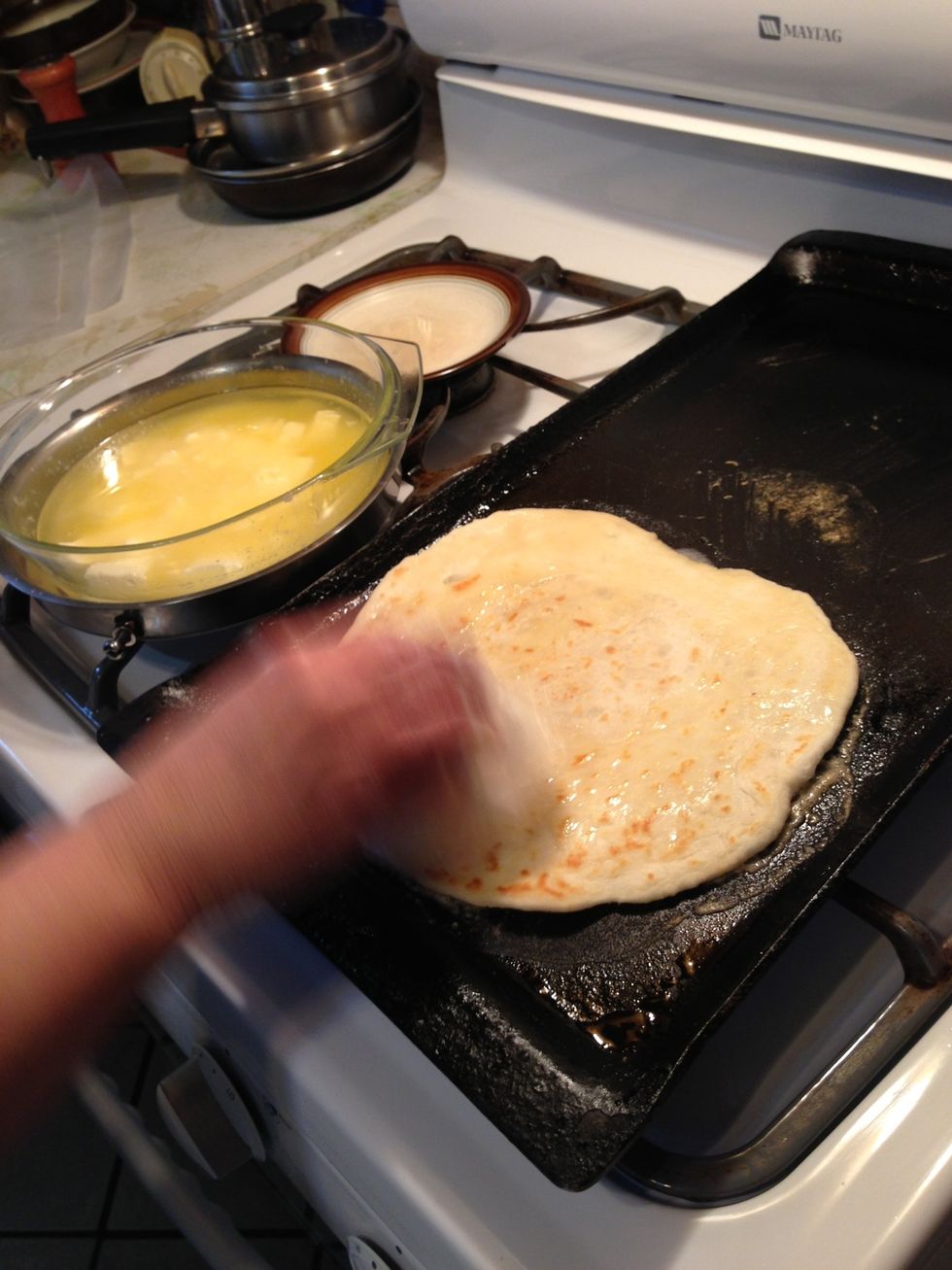 Flip the roti with a spatula and repeat. Wipe the pan with damp cloth between roti.
7 cups of all purpose flour
3 heaping tablespoons of magic baking powder
1cup of melted margarine
1 cup of vegetable oil
10 white potatoes