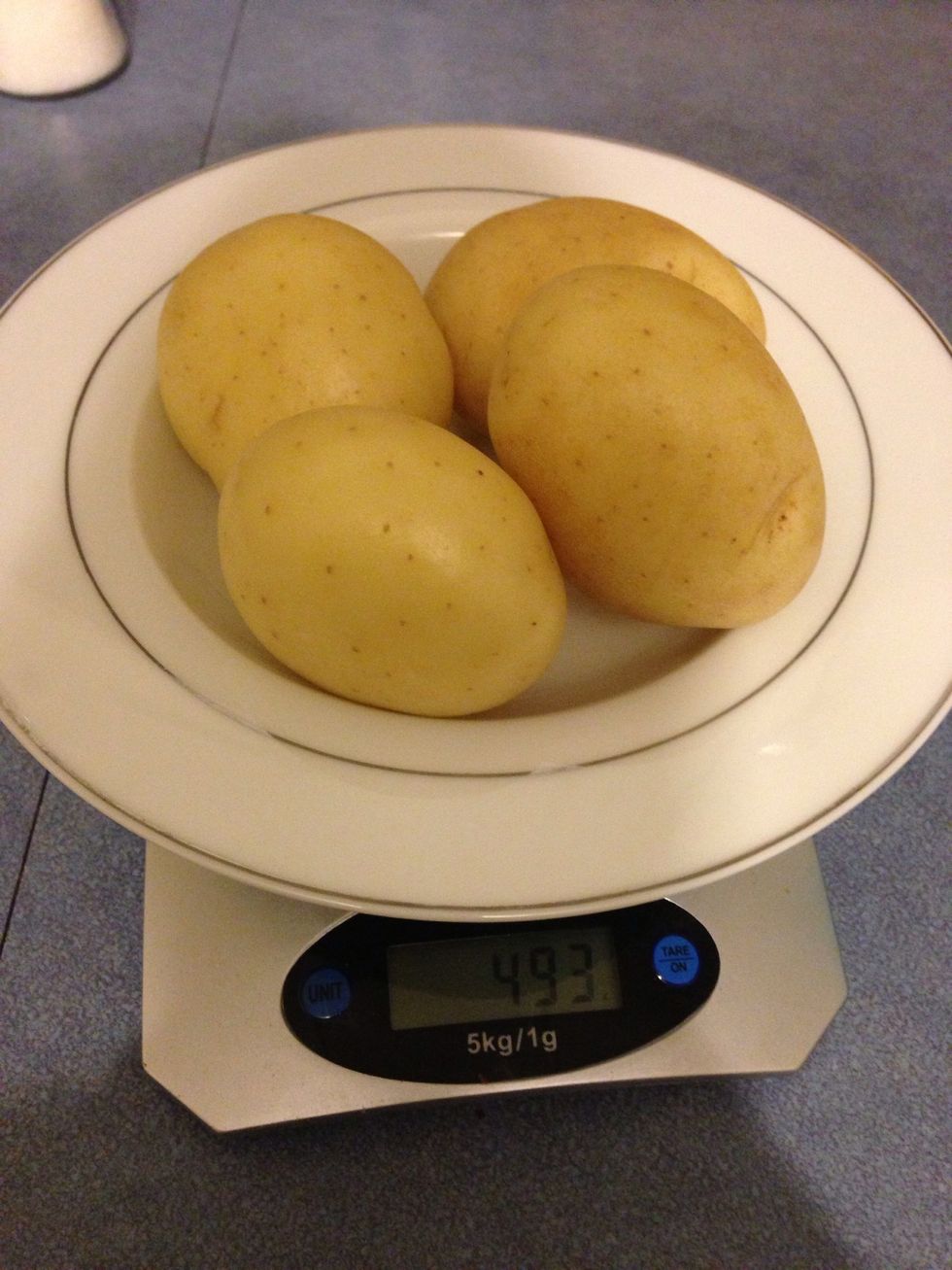 Get your potatoes! (I used more than 450g, but I was too lazy to make it precise)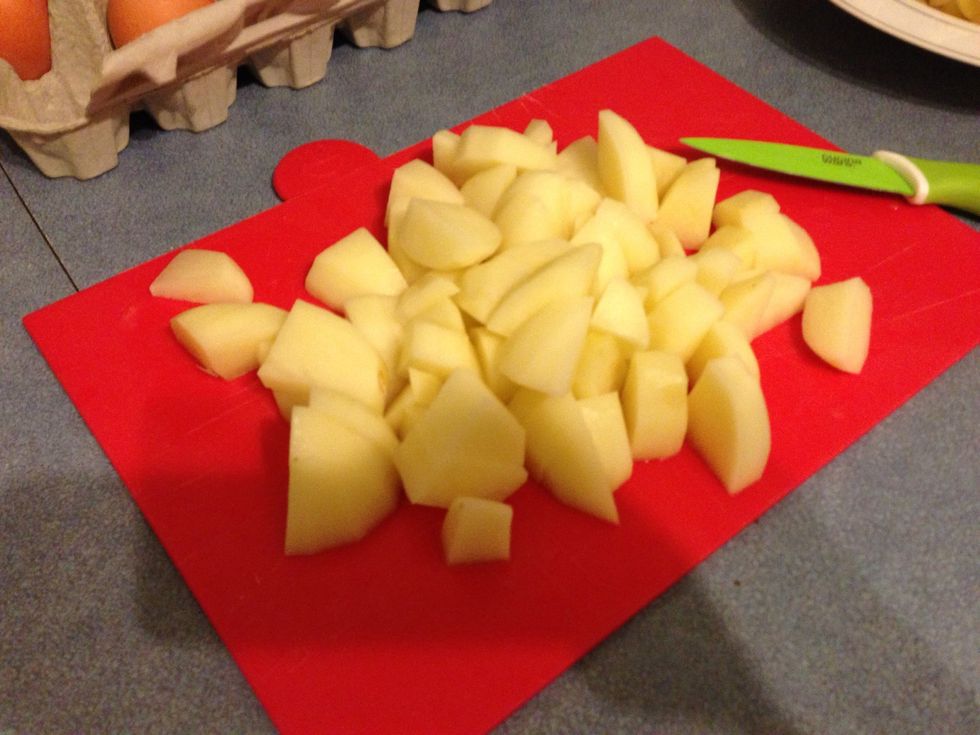 Peel them and dice them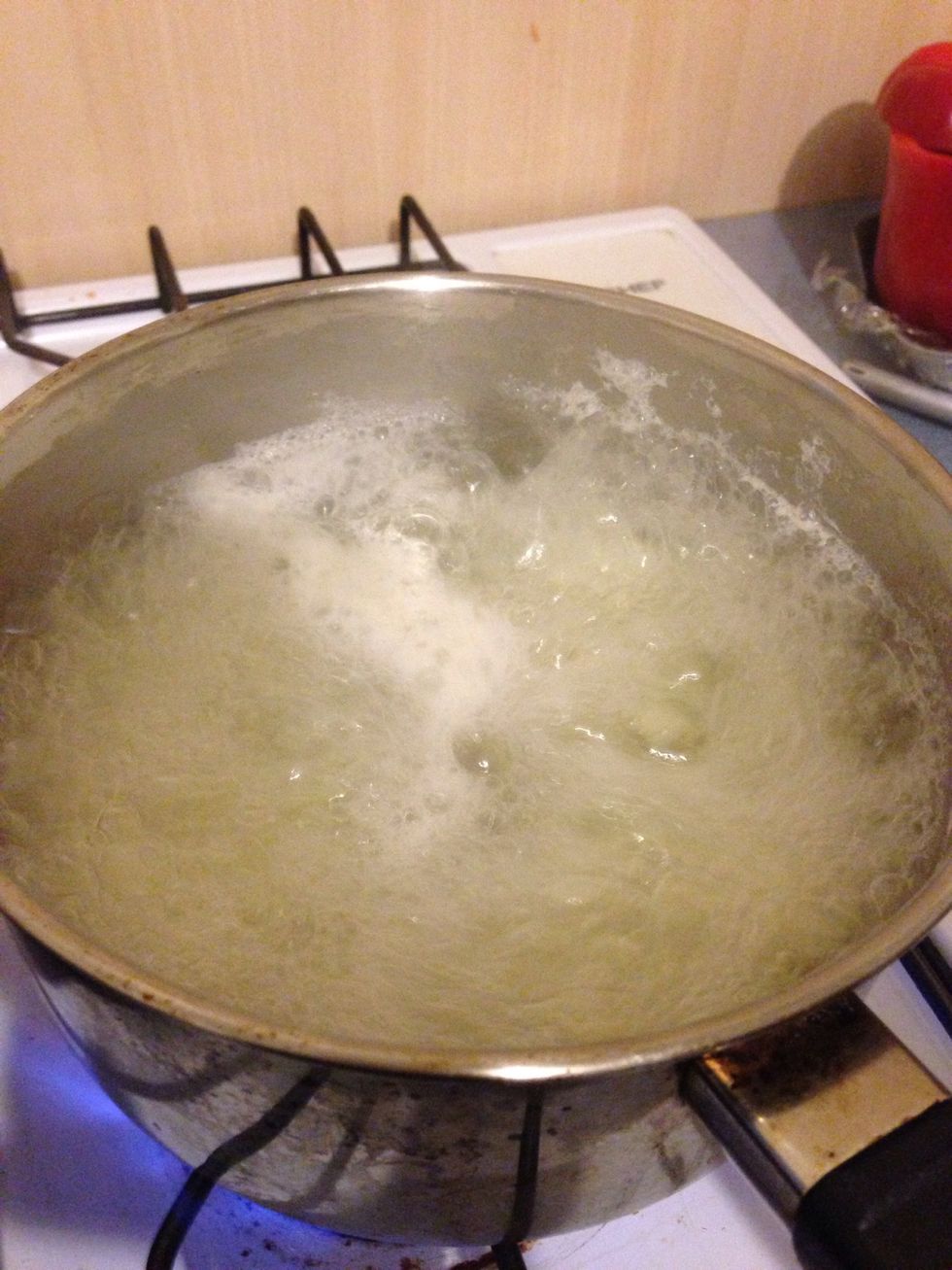 Put them on to boil until they're cooked. (Hint: boil them from cold water. Potatoes always cook better if the water starts off cold)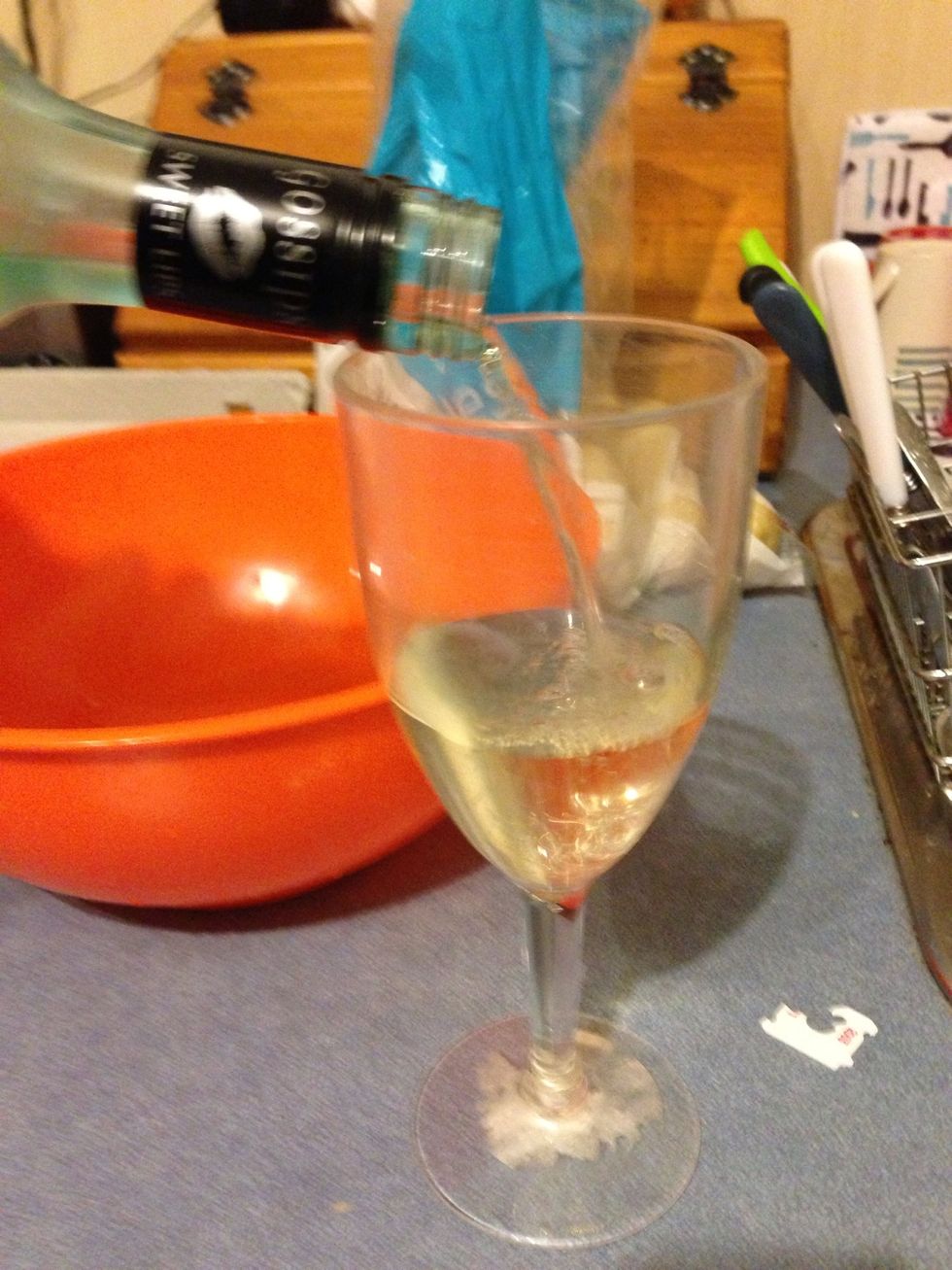 Finish off the bottle of wine left in the fridge while you wait for the potatoes to cook ;)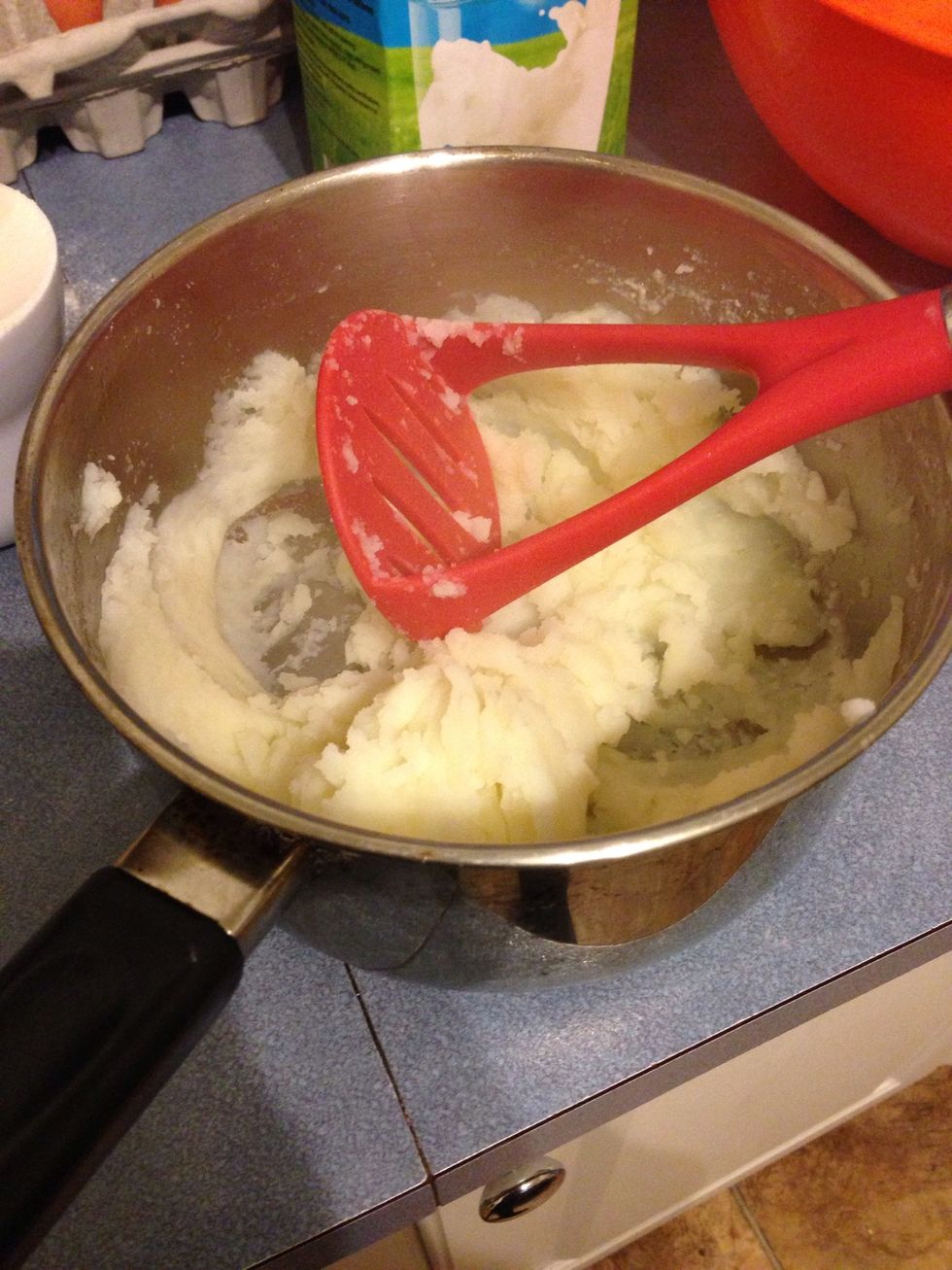 Once they're cooked, strain and mash them.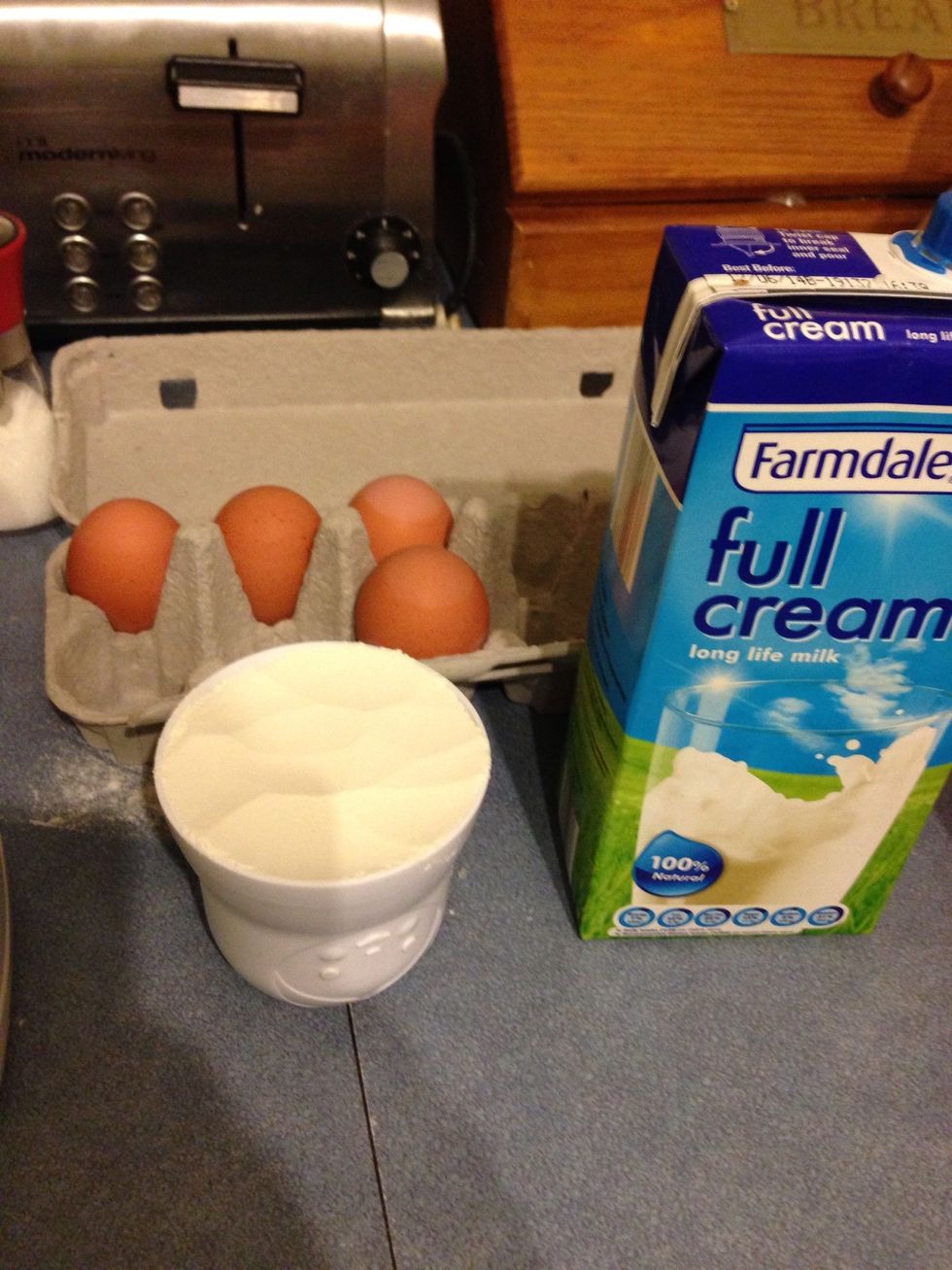 Get your flour, eggs, milk, salt and pepper ready.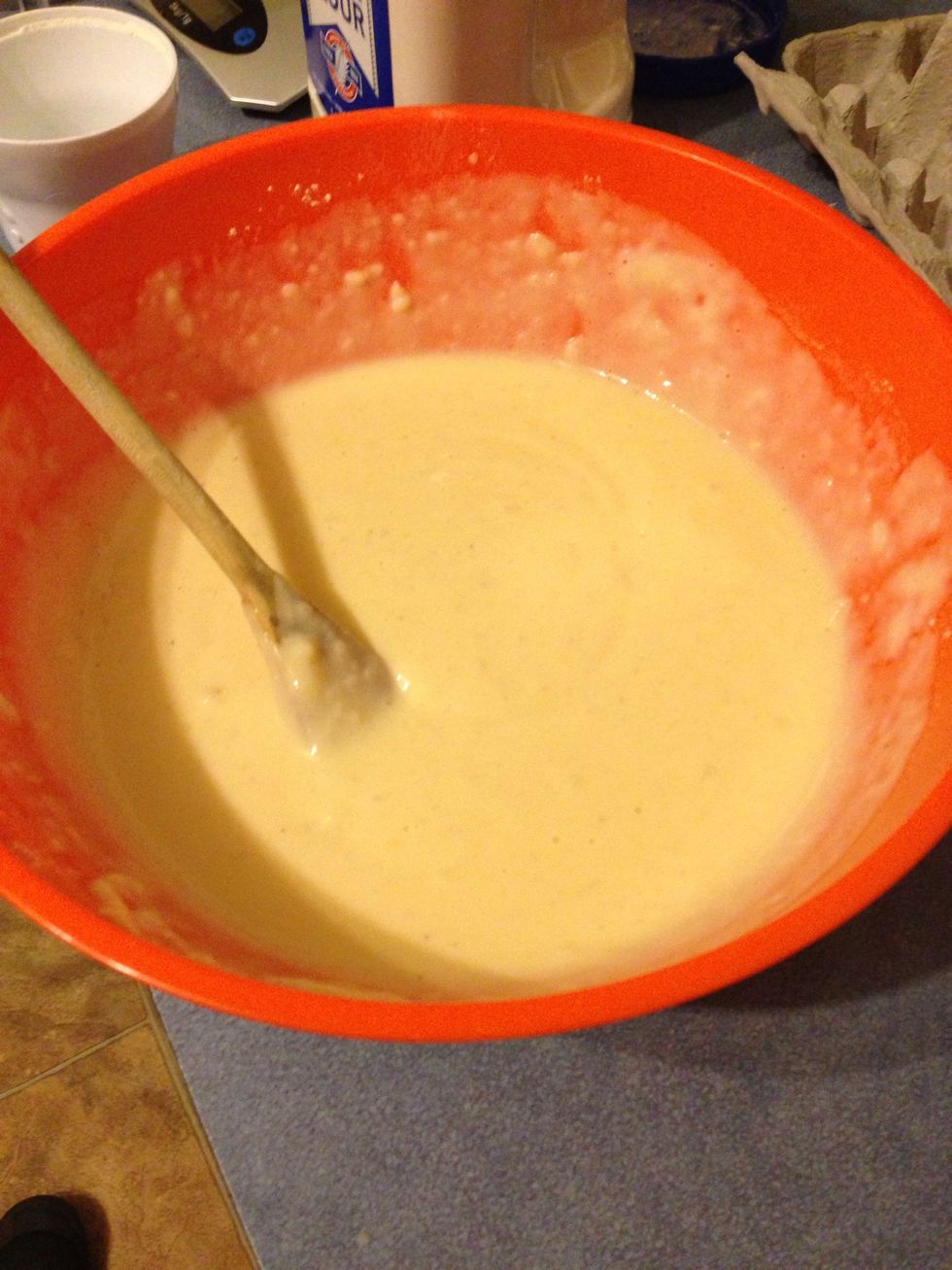 Combine flour, egg and milk with potato mixture. With the milk, just keep adding bit by bit until it makes a thick, but fluid batter. Salt and pepper to your own tastes.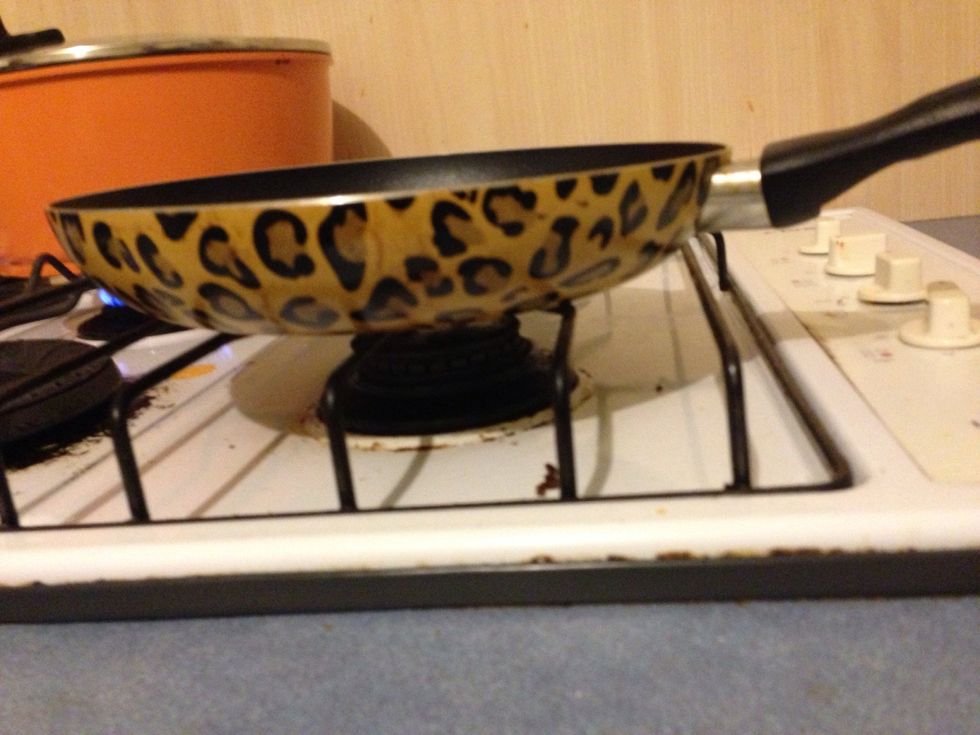 Get out your leopard print frying pan or skillet ;)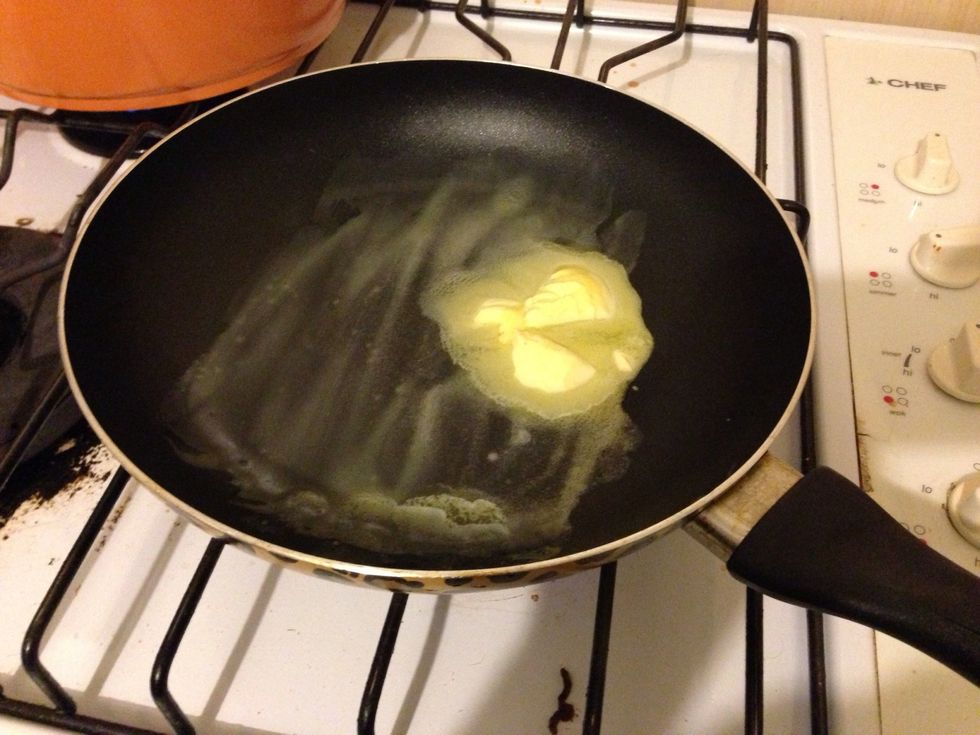 Melt some butter (in hind sight, I melted too much)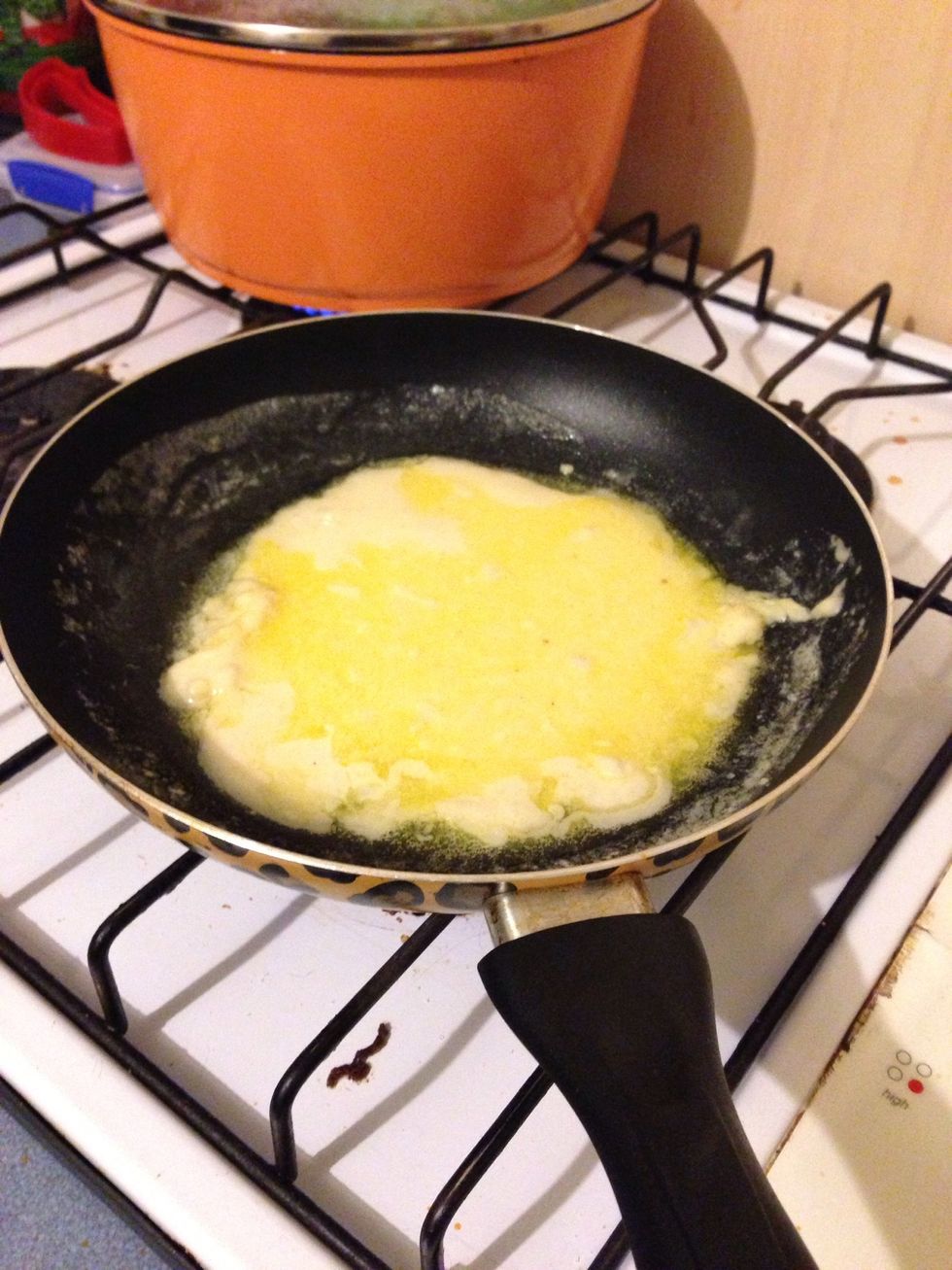 Pour in the batter (see the mass amount of butter on top of the pancake - oops!) . Tilt the pan so the batter spreads. Cook until one side is browned.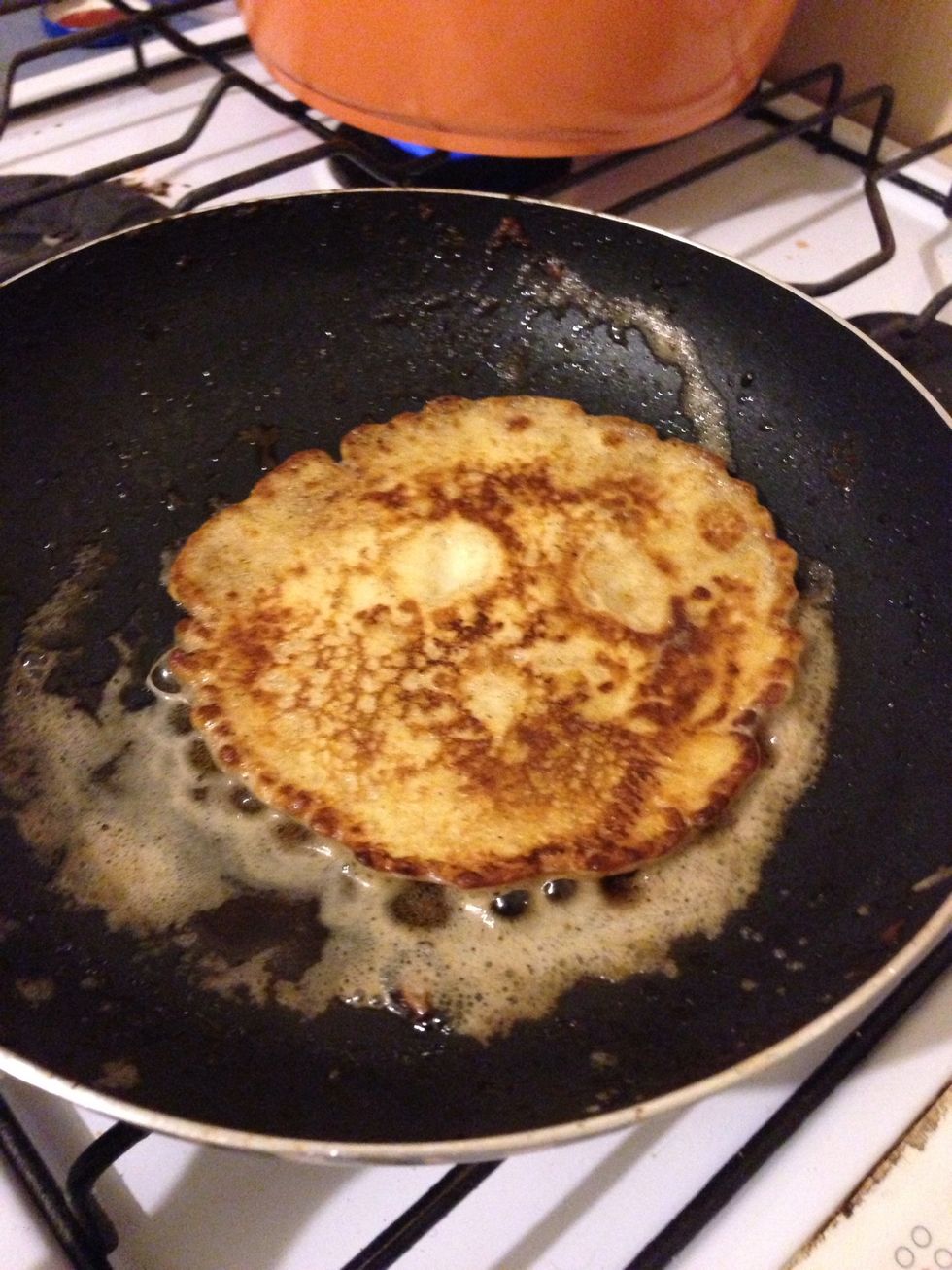 Flip and cook until the other side is browned. Repeat with rest of batter.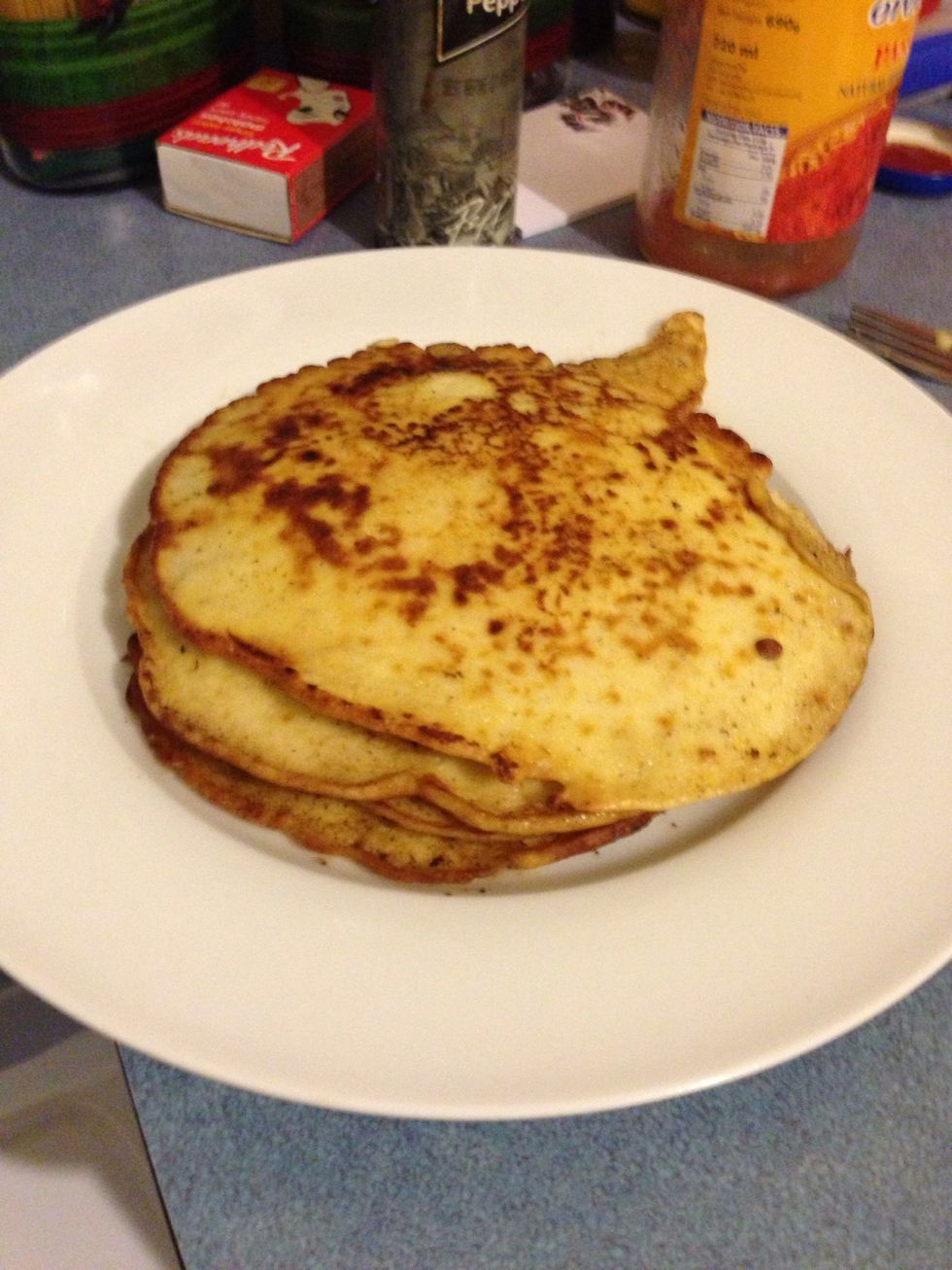 Serve them with whatever you want. Maybe sour cream and bacon. Maybe some tomato and cheese ;) (It made about 4 more, but we ate them as we cooked them)
450.0g Potato
1.0c Plain flour
4.0 Eggs
Milk
Salt
Pepper
Butter