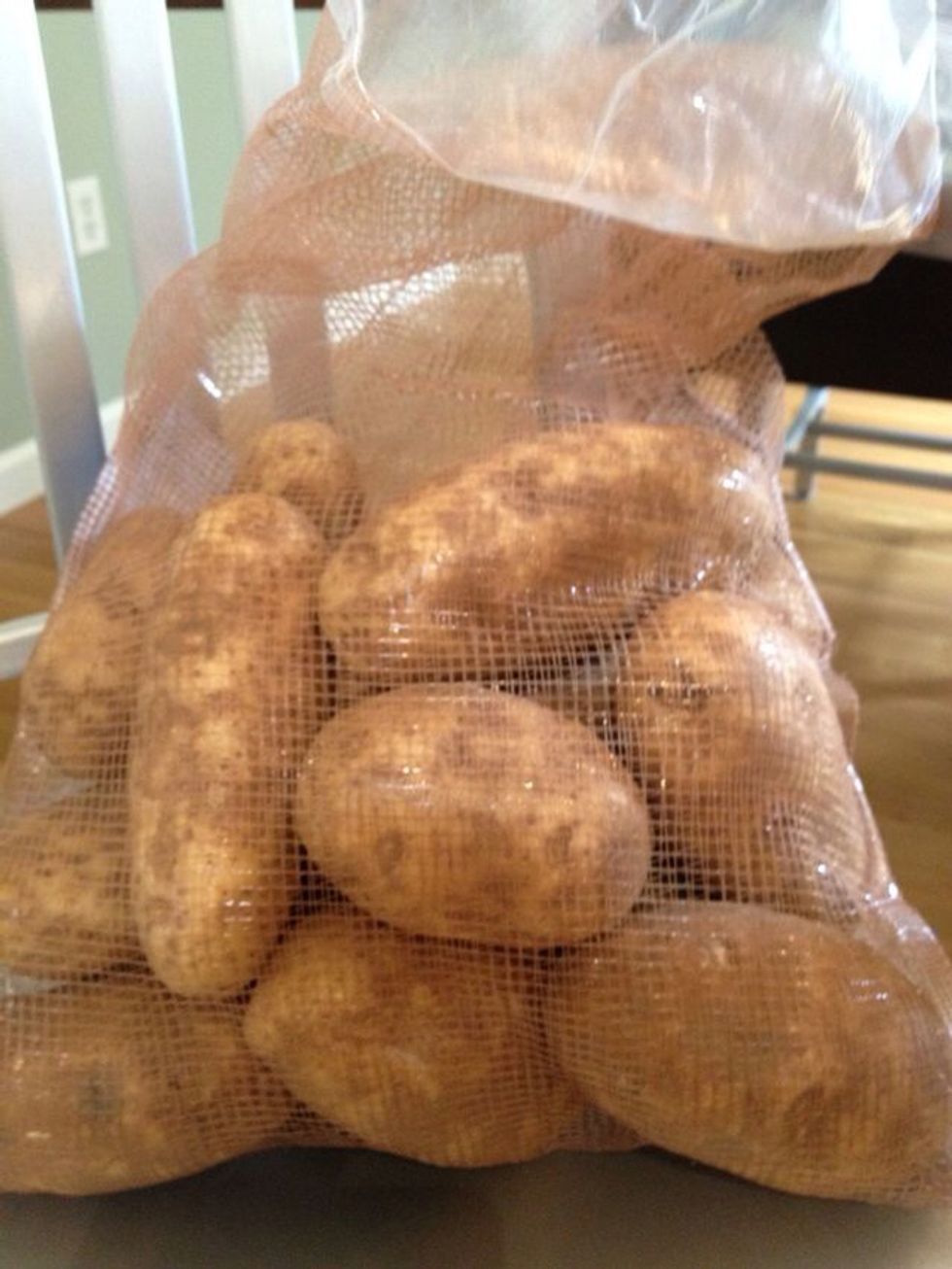 Get a sack of potatoes.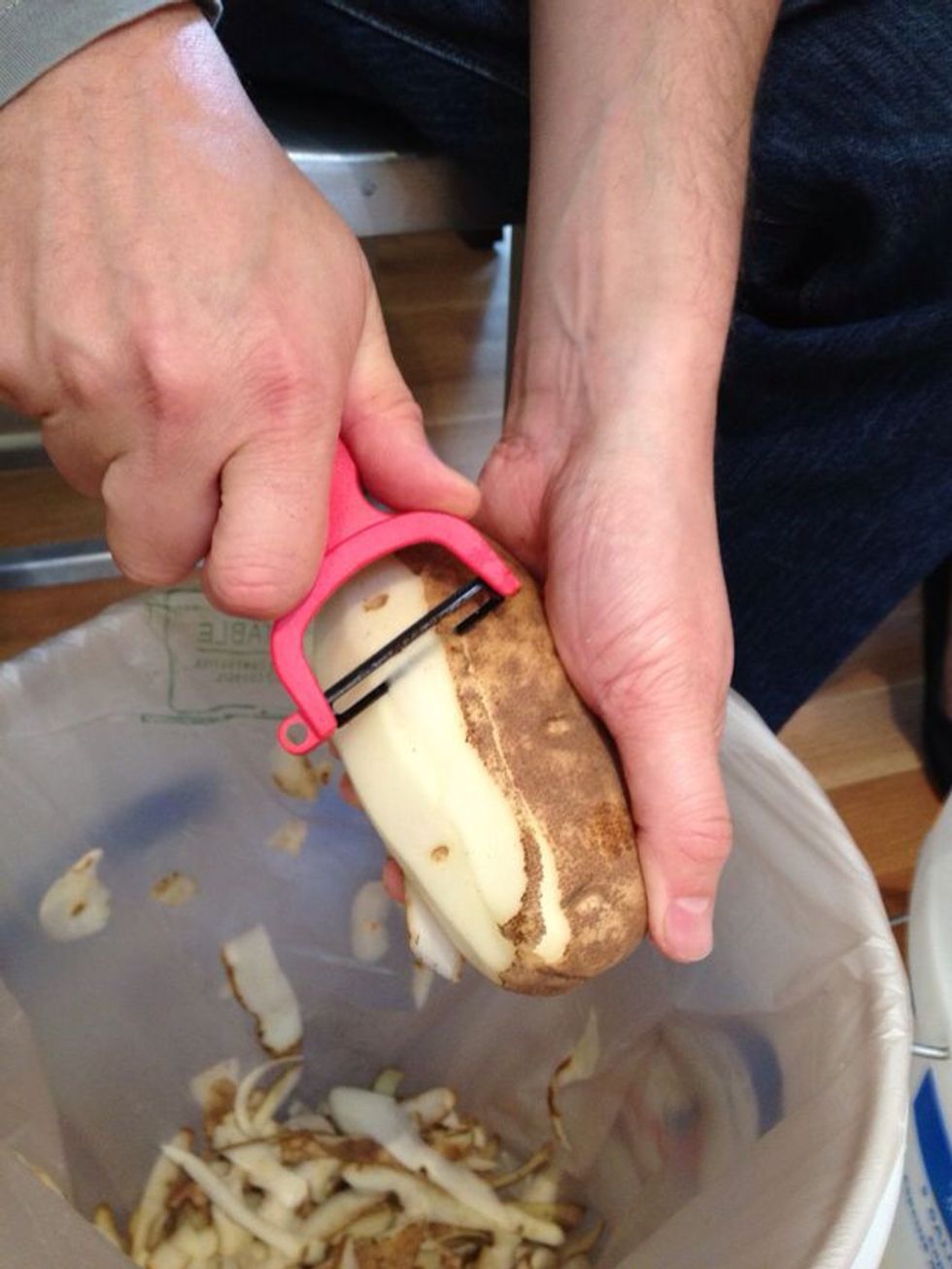 Peel the potatoes.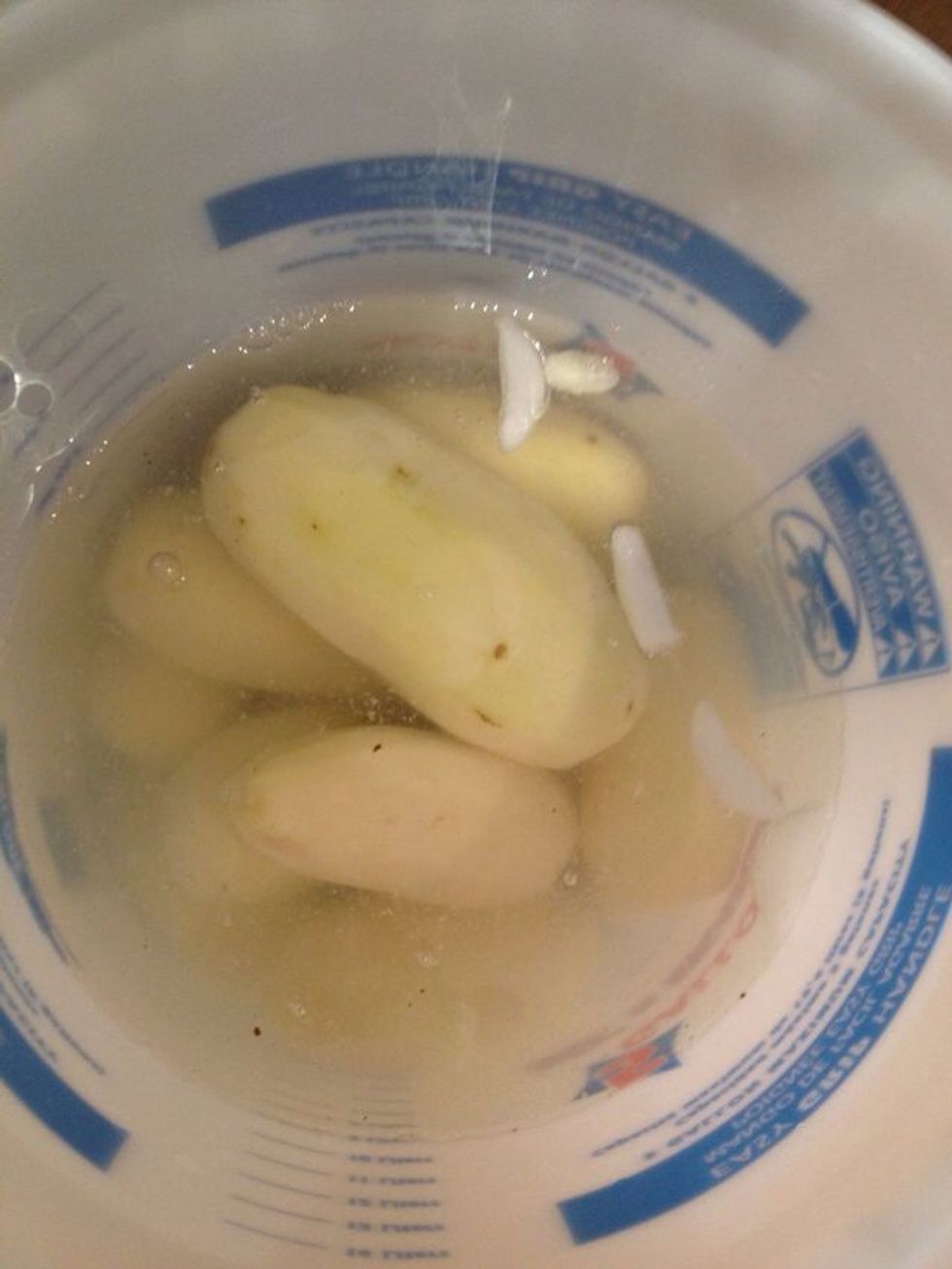 Submerse the potatoes in cold water with a little bit of lemon juice until ready to shred them. A bucket or large bowl works great. As you can see in the picture I use homemade lemon ice cubes.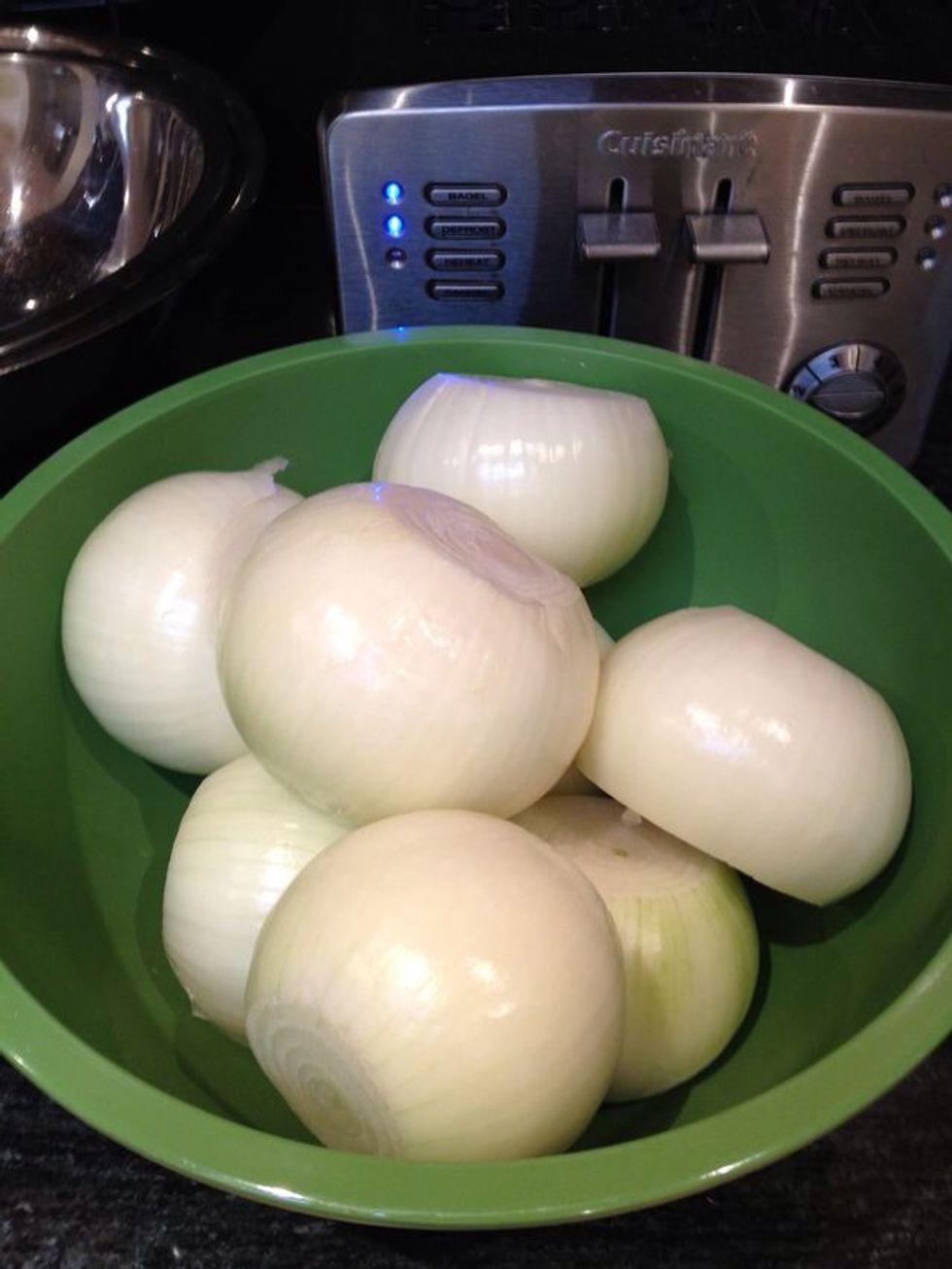 Peel the skins off the onions and cut of the tops and bottoms.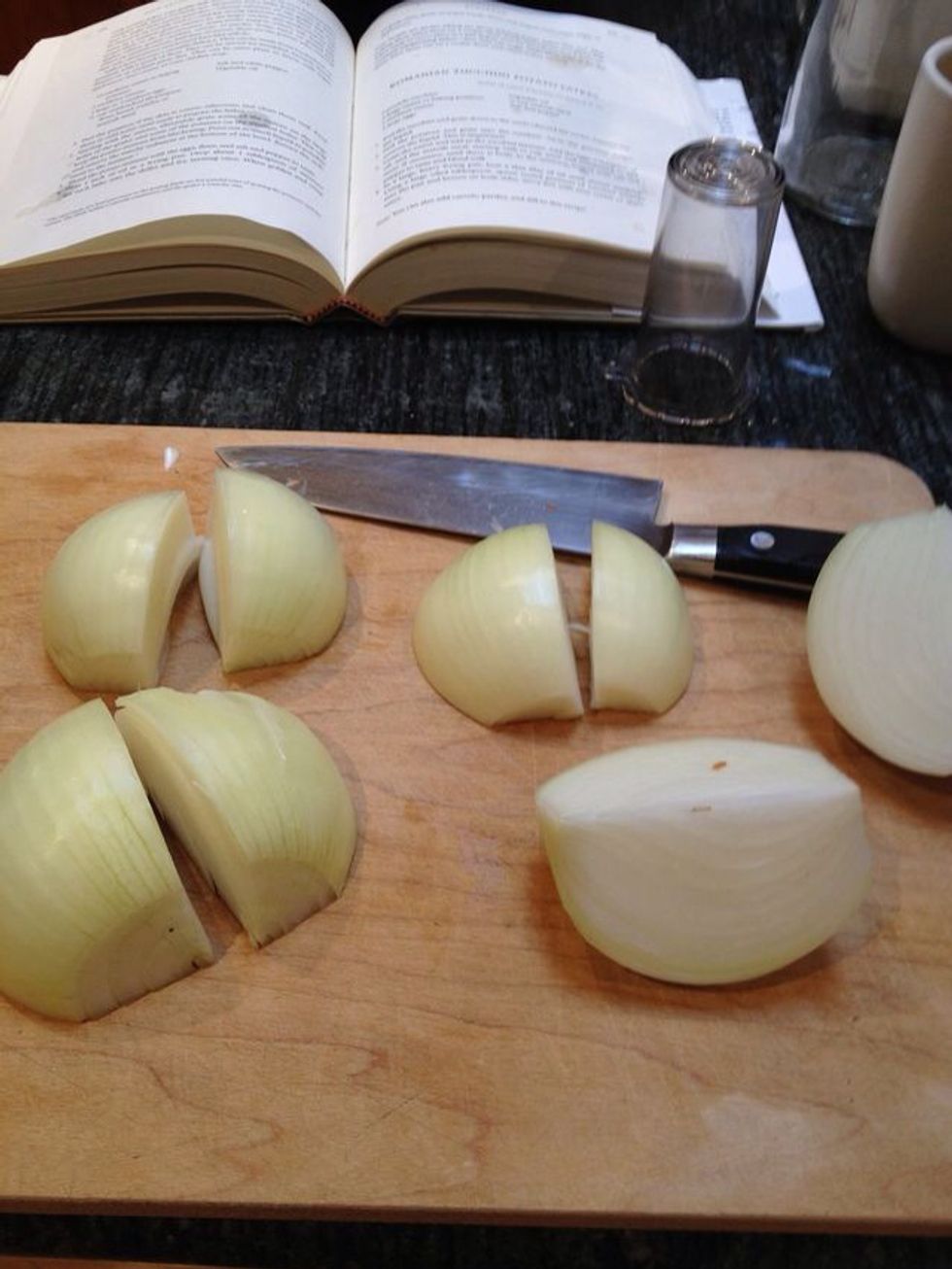 Cut the onions into quarter sections so that they will fit in a Cuisinart. Set them aside.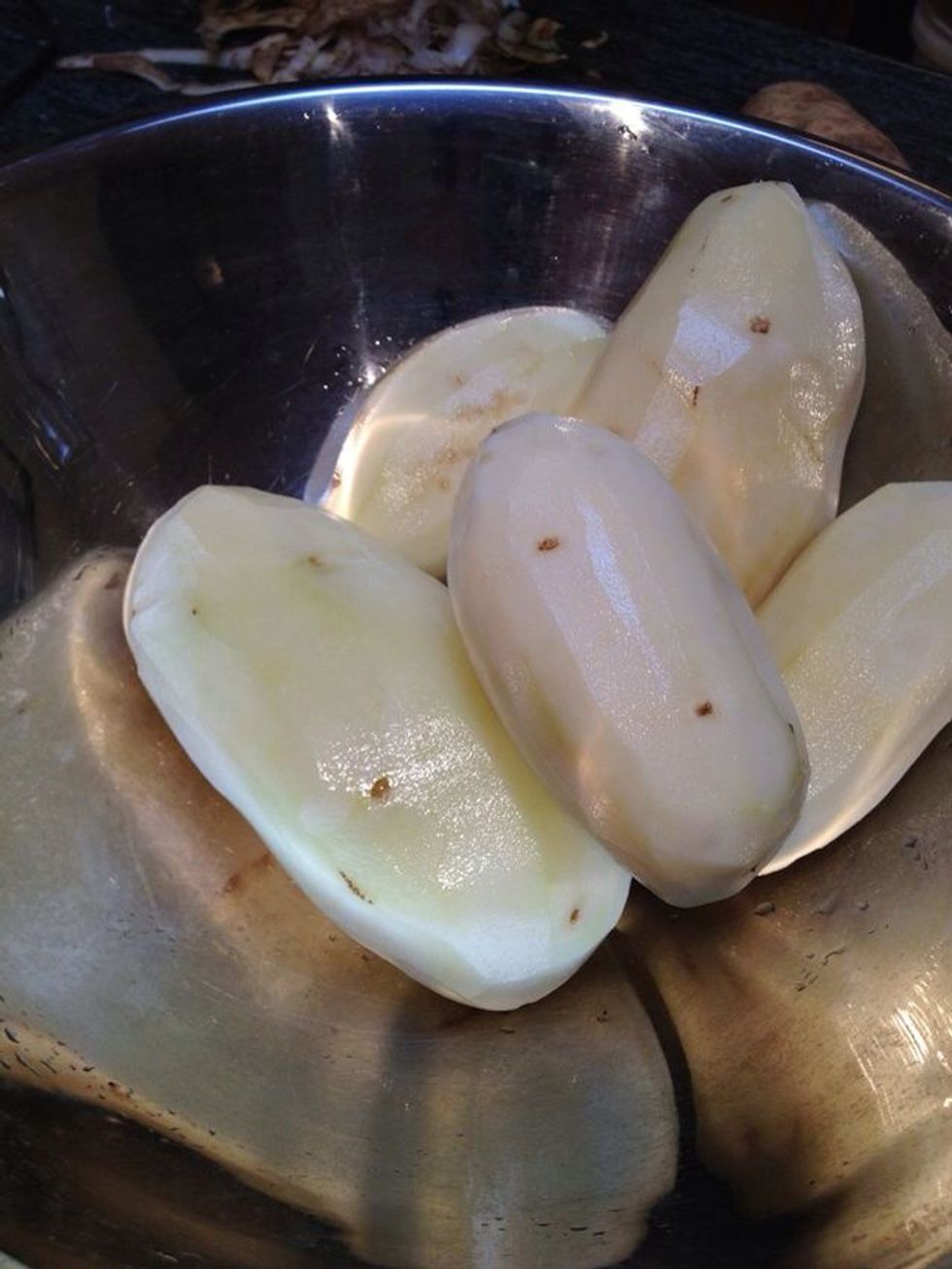 If your potatoes are too big to fit in your Cuisinart you'll also need to quarter them too. You'll want to grate them immediately so they don't turn reddish color.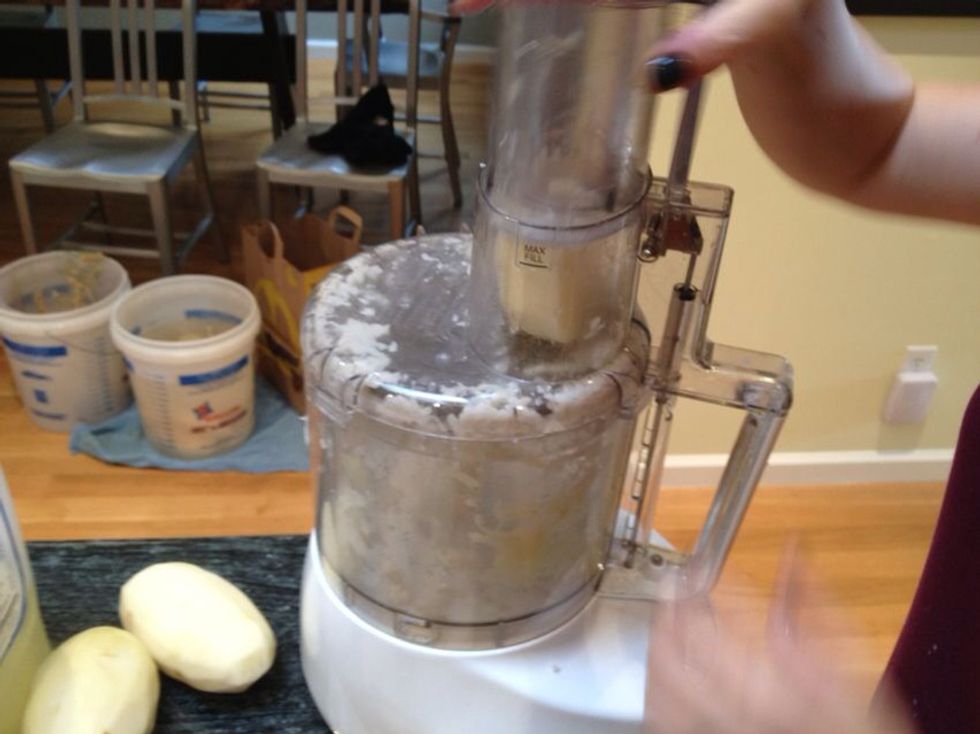 Put the potatoes and onions in the Cuisinart. Use the grater attachment.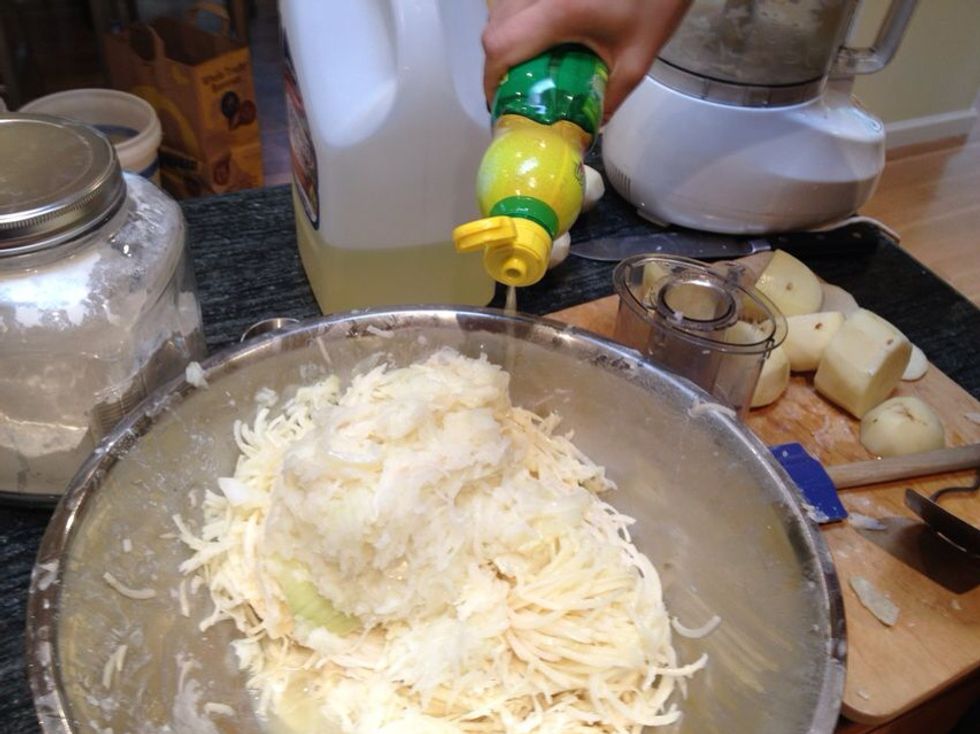 Thoroughly mix in lemon juice to your potato mixture so that the potatoes don't turn red.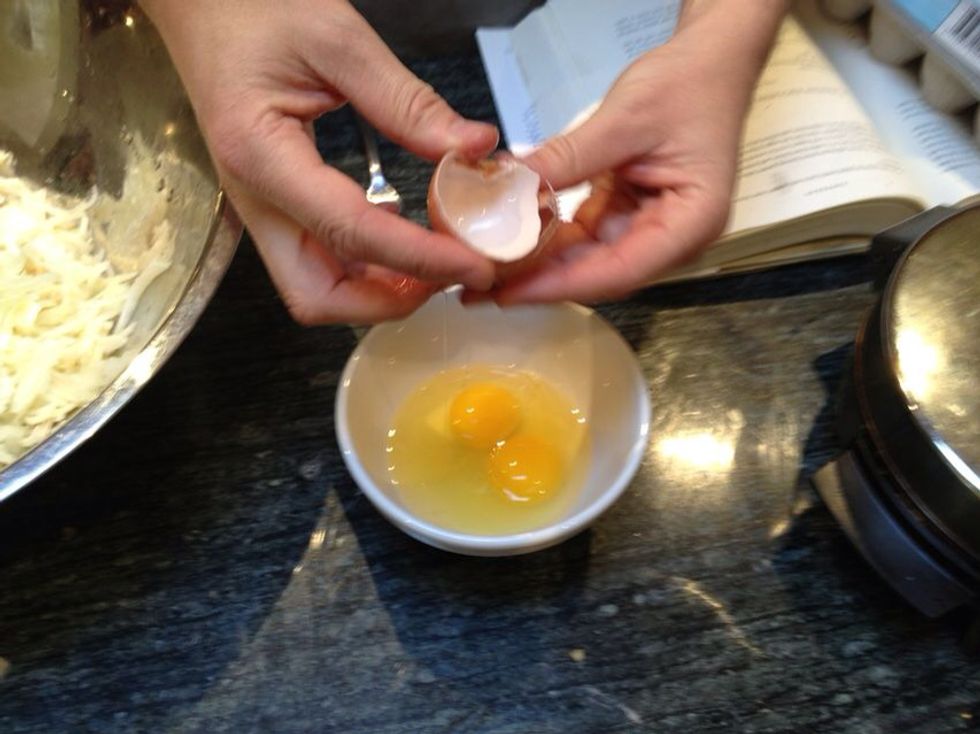 Crack two eggs in a small bowl.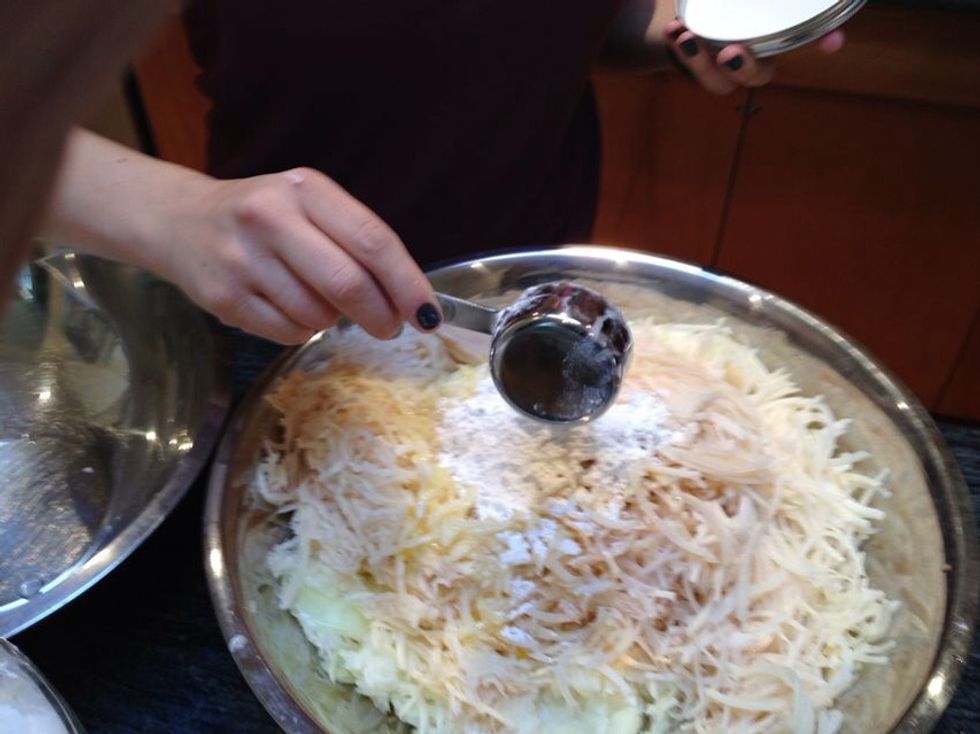 Add flour and eggs to your latke mixture.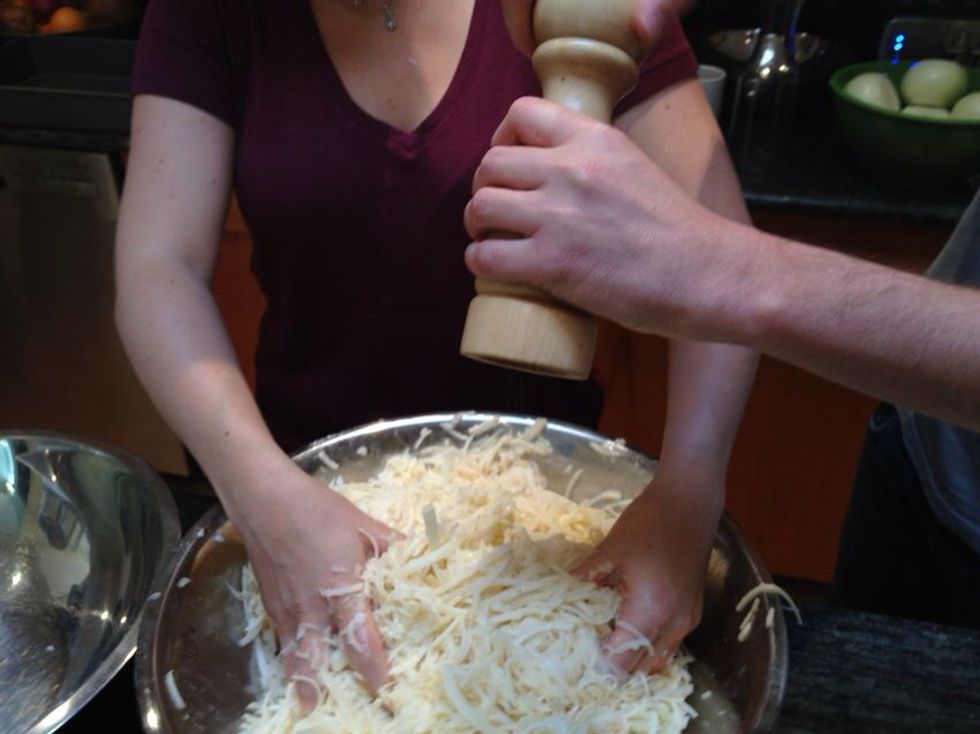 Season with salt and pepper.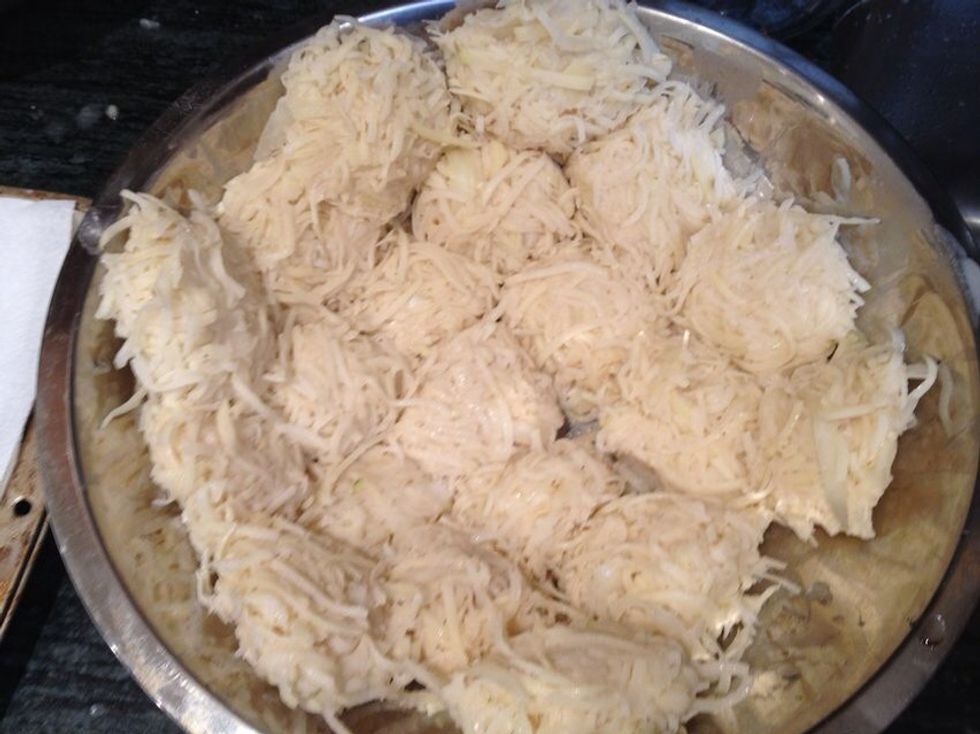 Squeeze the potato and onion mixture into small hamburger patty sized latkes. Set aside so they are ready for frying.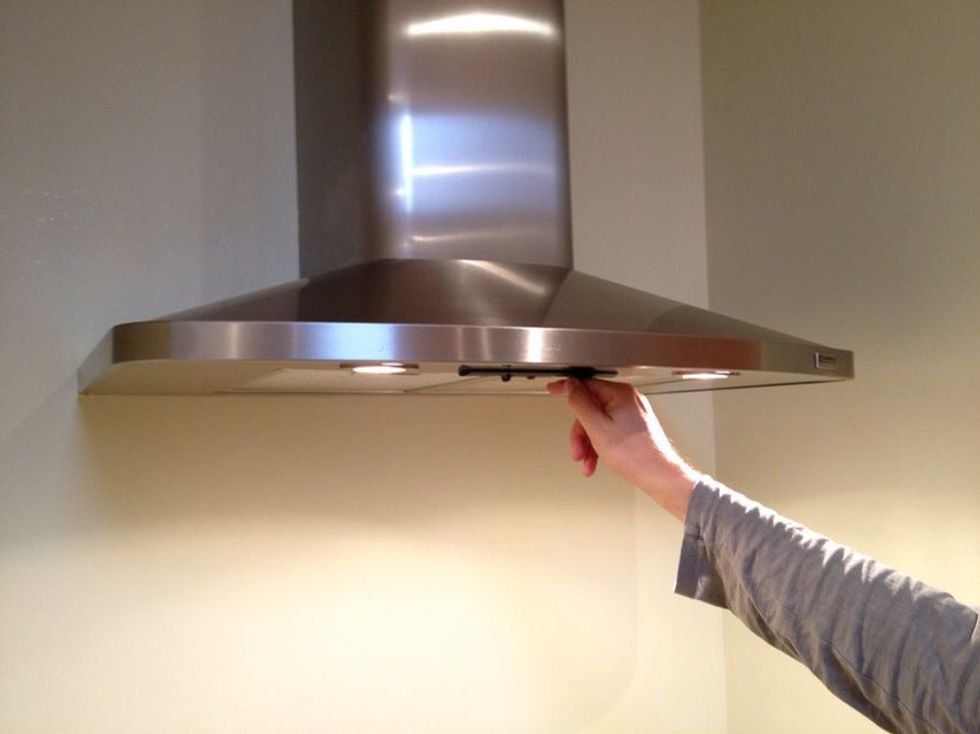 If you have a fan over your stove this is a good time to turn it on.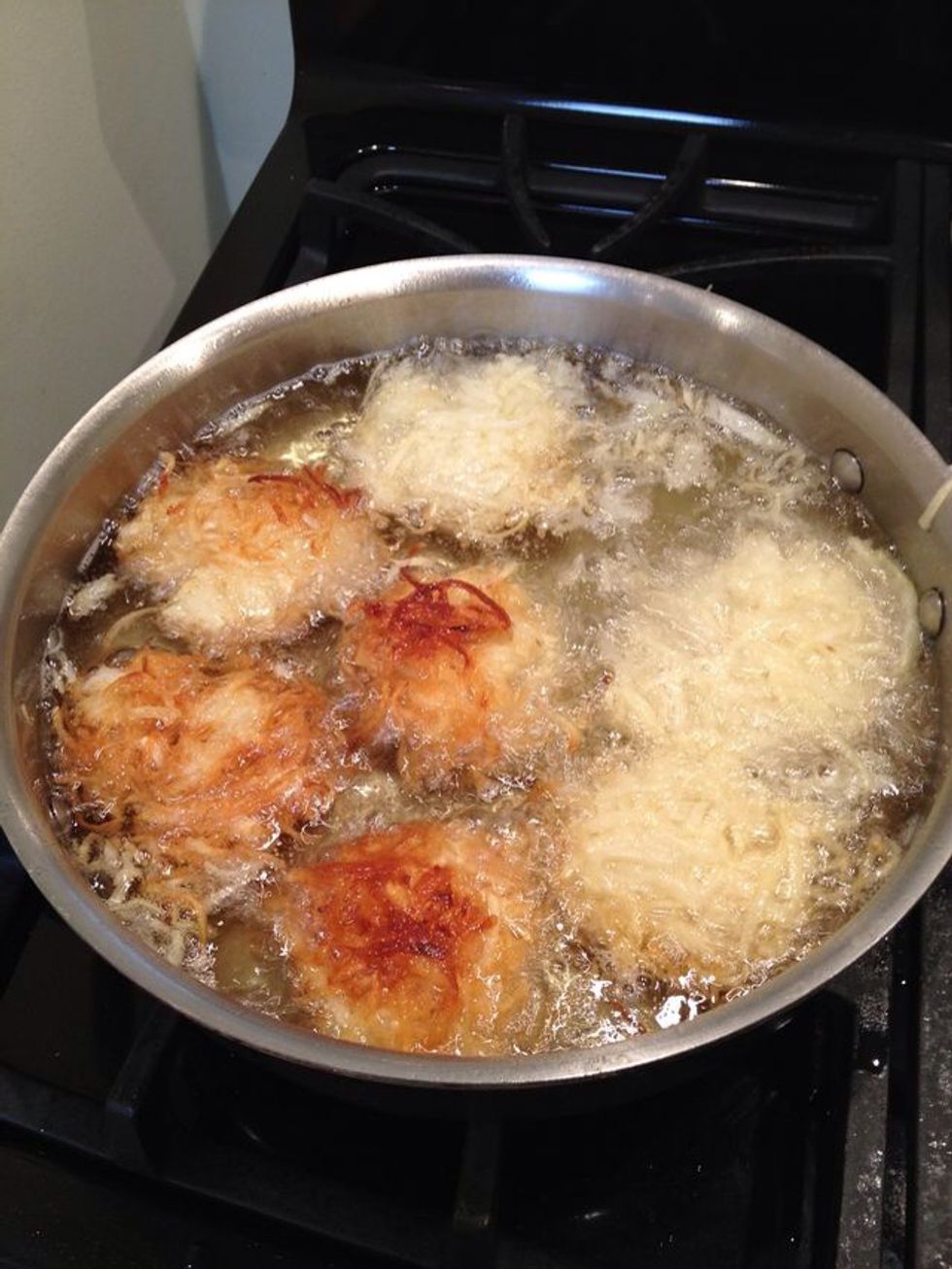 Carefully flip them over when they are a nice golden color on the bottom. Then continue to cook until the other side is golden.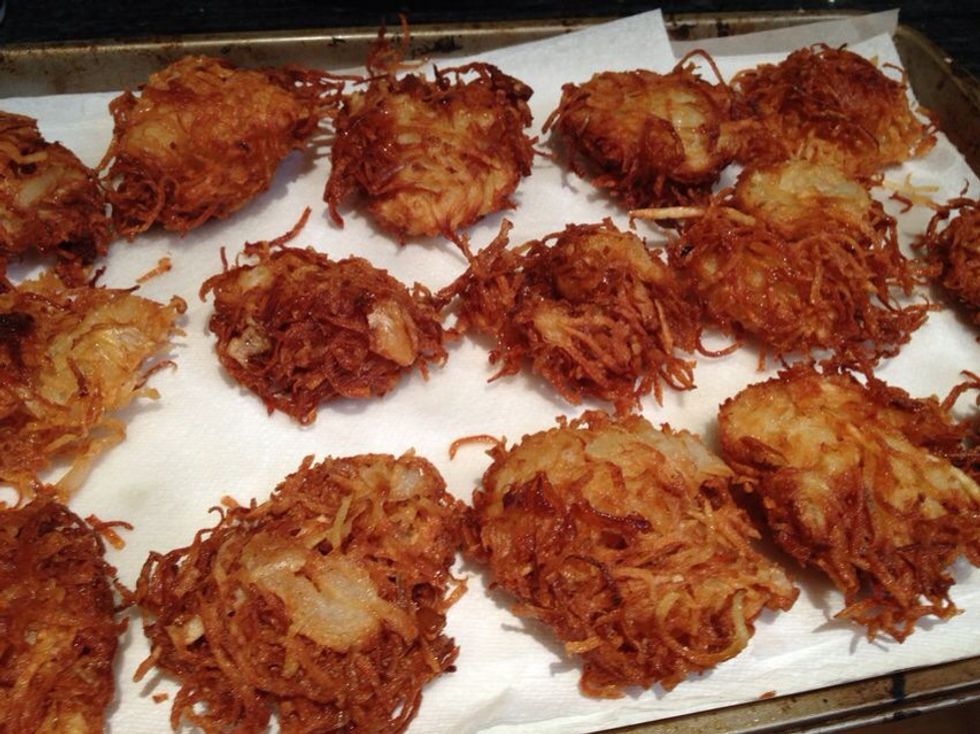 Let the oil drain briefly.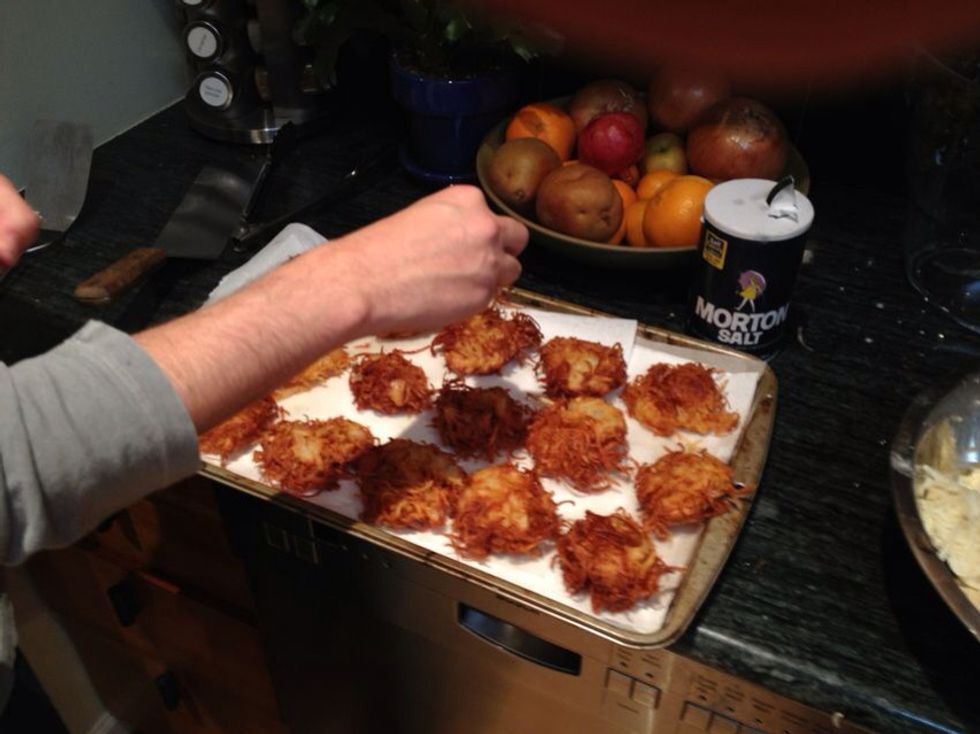 While they're still warm season with salt.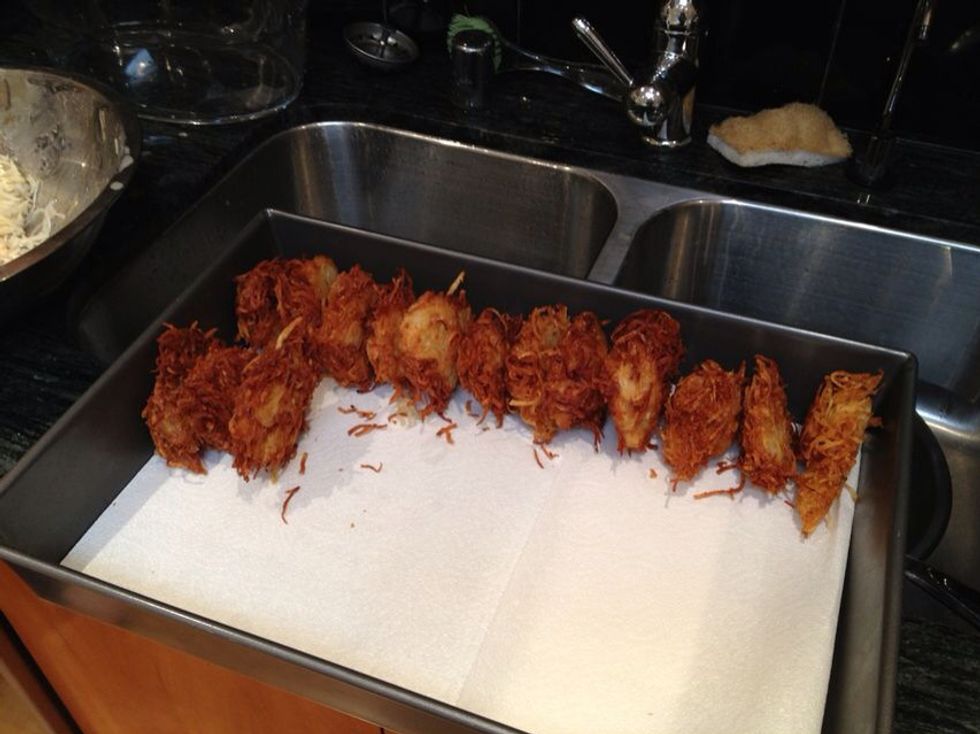 If you're not serving the latkes immediately you can rest them on their side in a pan with paper towels underneath. This will keep them crisp. Don't stack and don't refrigerate!
Latkes are generally served with sour cream and apple sauce. They taste best fresh out of the frying pan so enjoy them as soon as possible.
Potatoes
Eggs
Salt
Pepper
Vegetable oil
Onions
Lemon juice
1.0 Bowl
Paper towels
1.0 Peeler
Flour