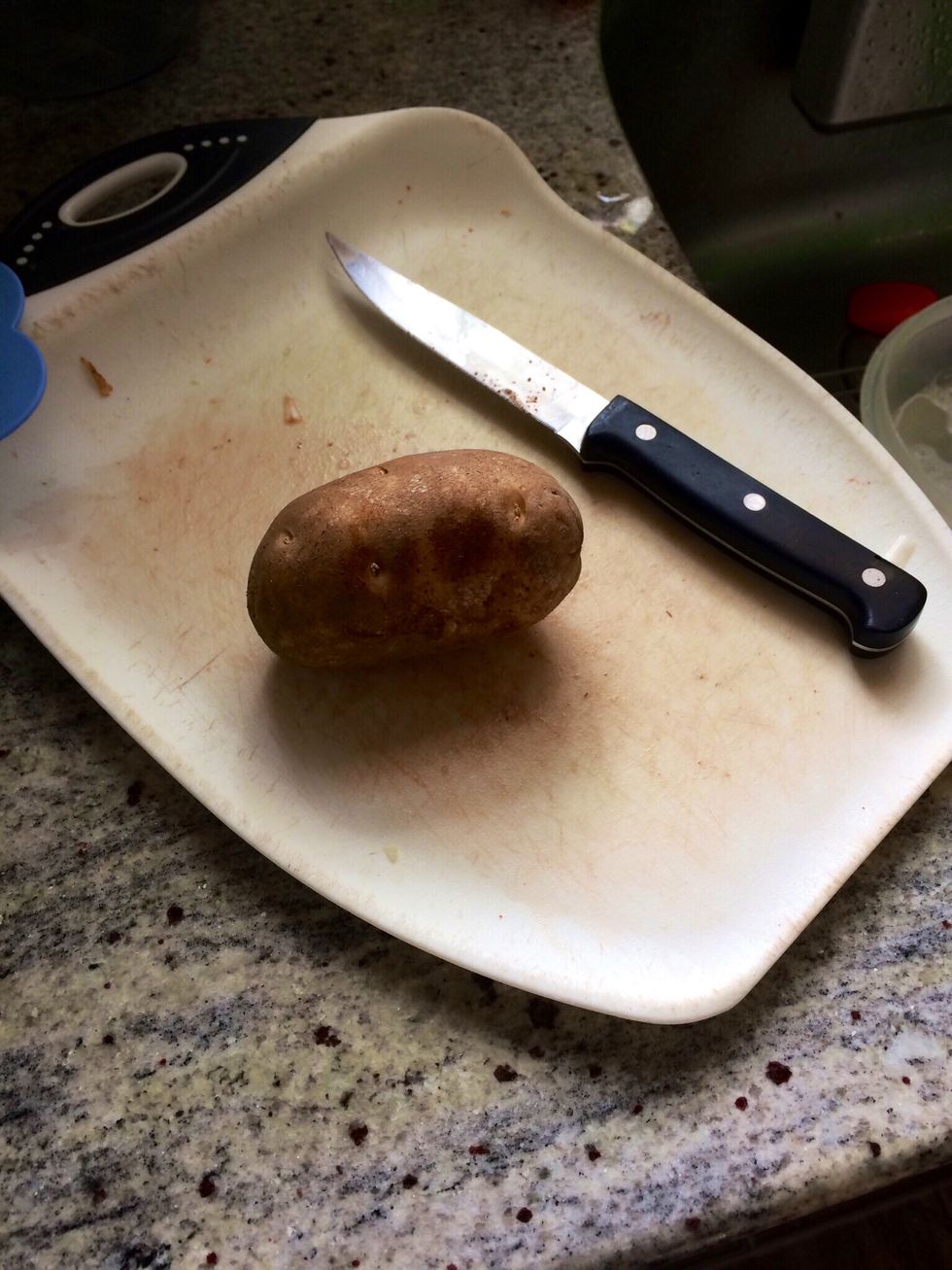 Cut your potato into small slices. Place all of your pieces into a container with some olive oil. Shake until each slice has oil all over it.
Put each slice on a pan with parchment paper over it. You may put some salt on the slices now. Bake for about 20-25 minutes at 350° (f).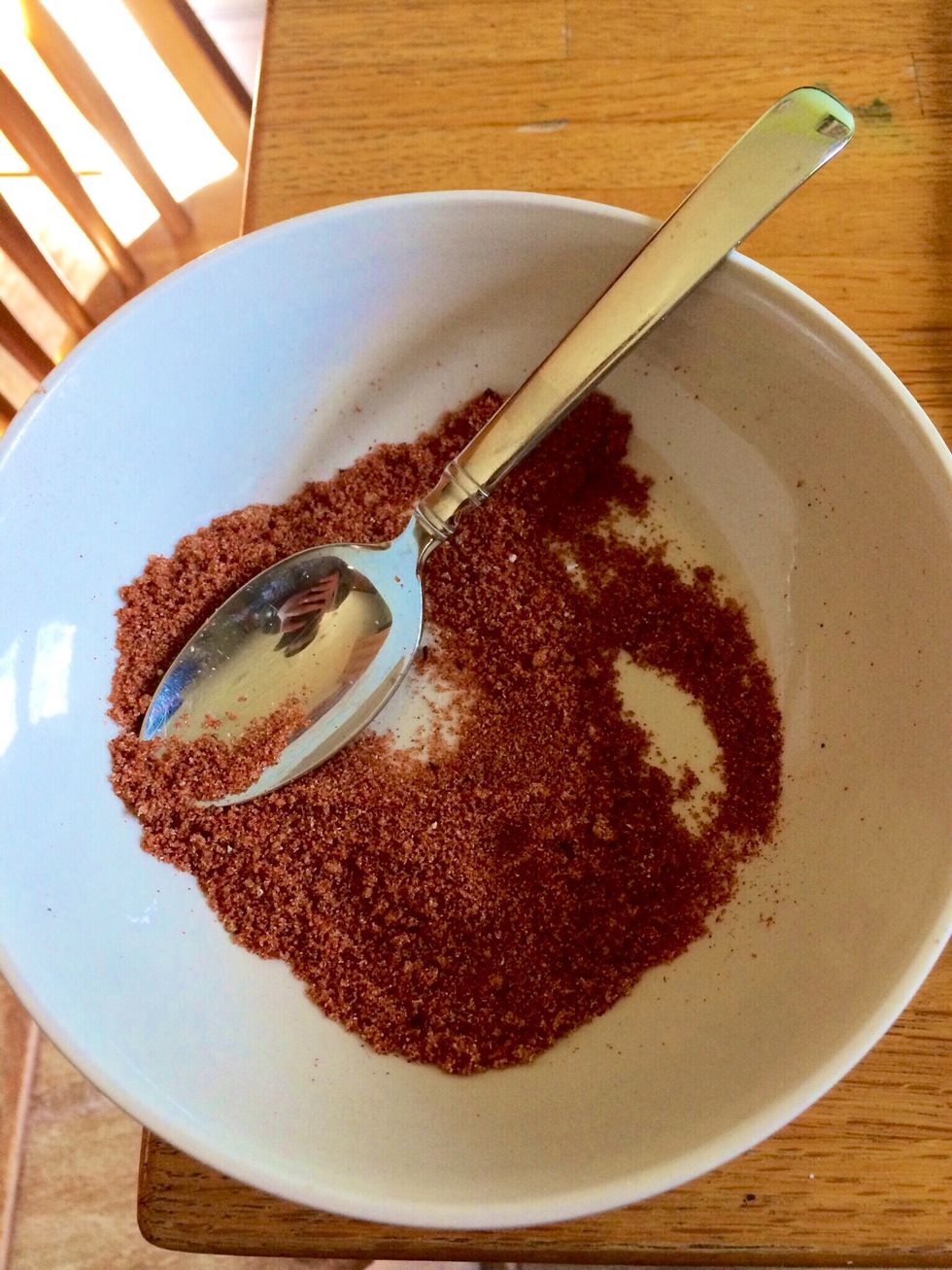 I also made this BBQ powder to put on top. It is made of brown sugar, salt, paprika, garlic powder, onion powder, chili powder and black pepper. (Adjust to your liking)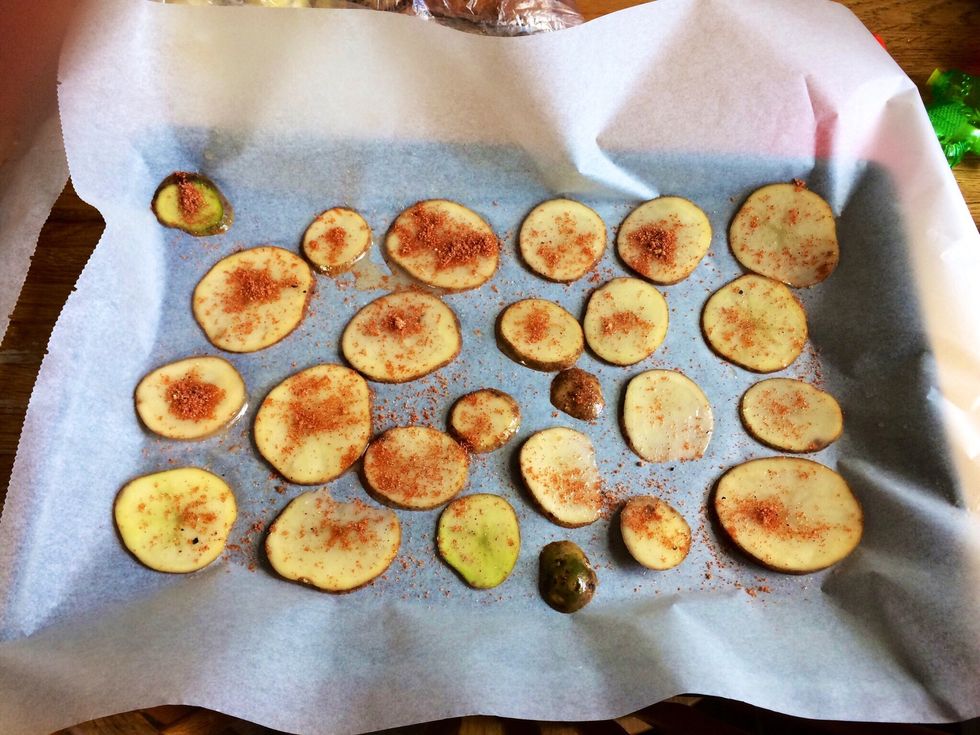 Slices with BBQ powder added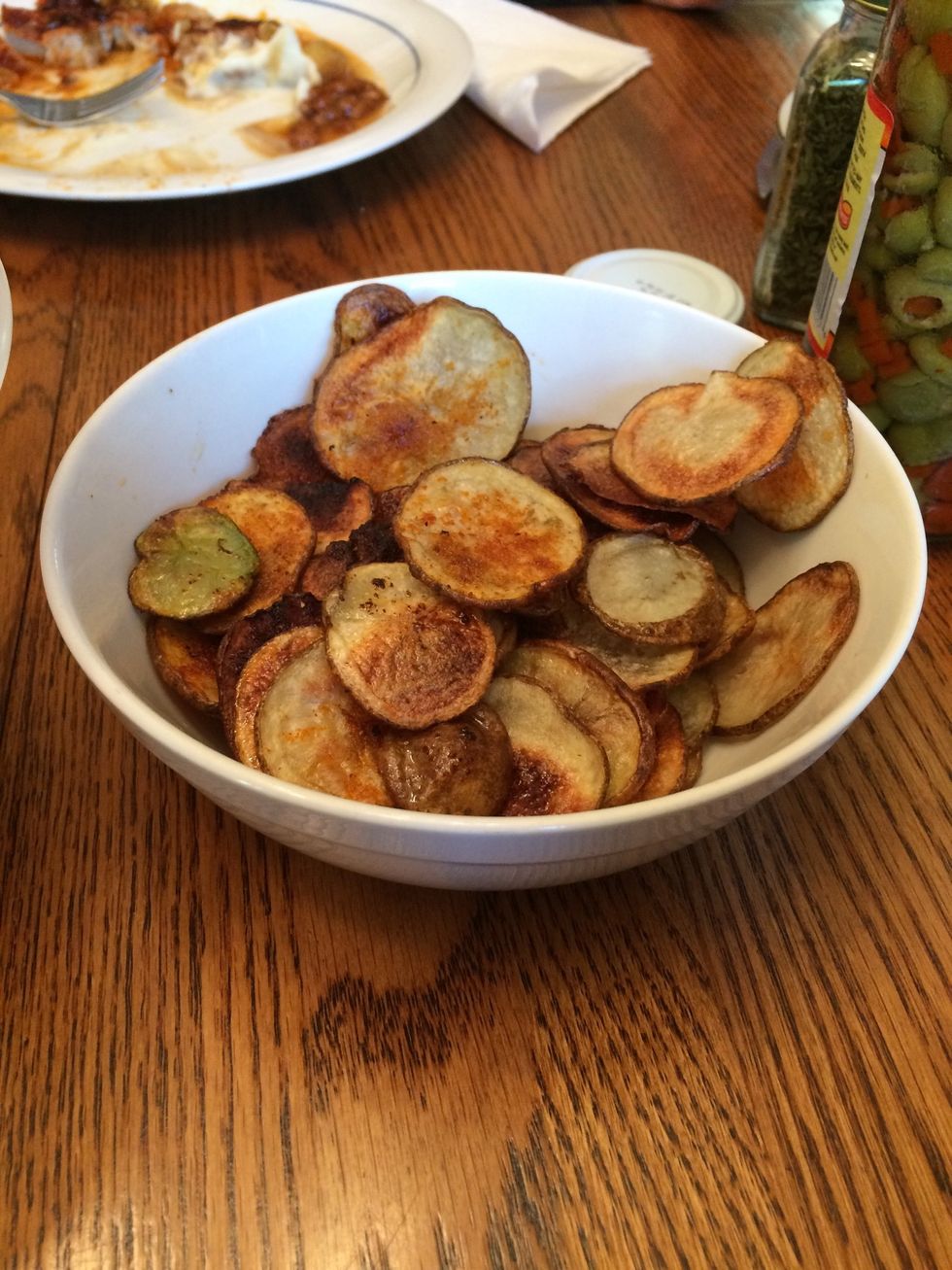 Here they are!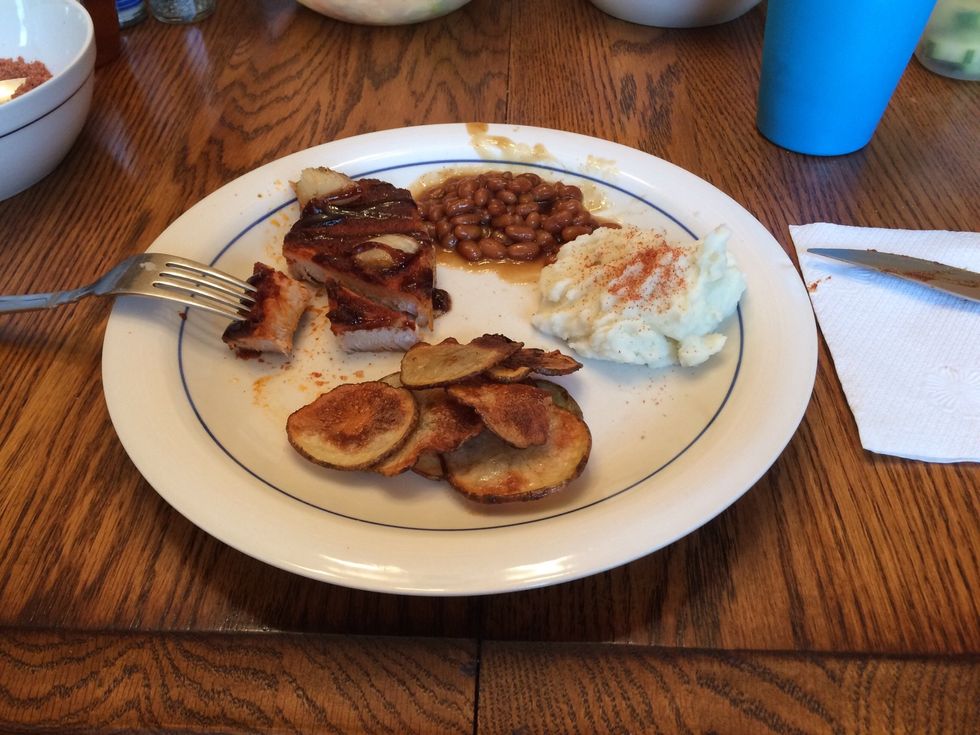 Yumm! This was such a easy and fun recipe! Try it, they are delicious!
Potato
Olive oil
Salt (opt)