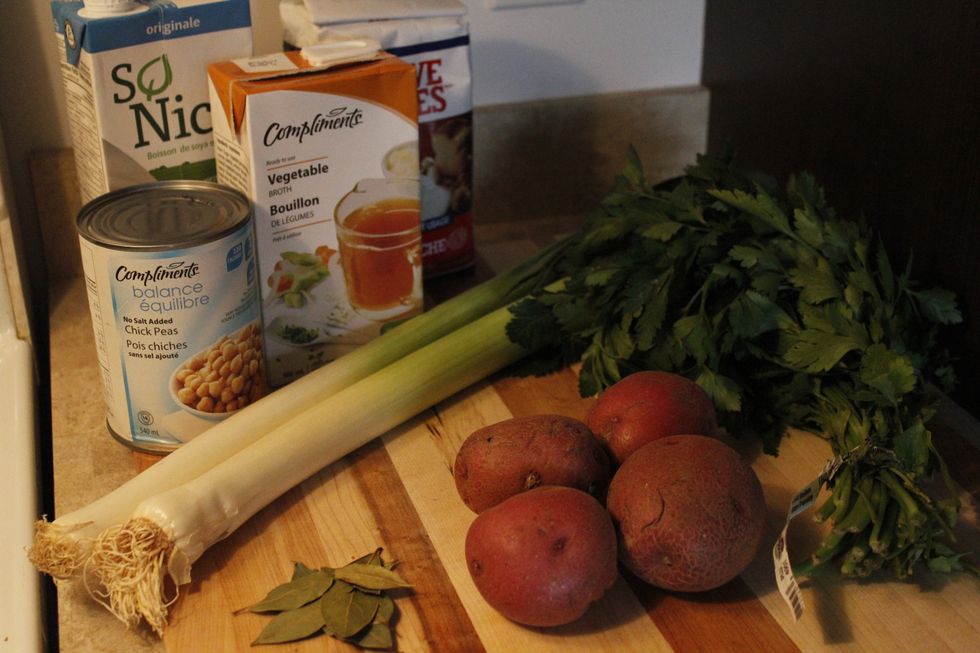 Here are the ingredients!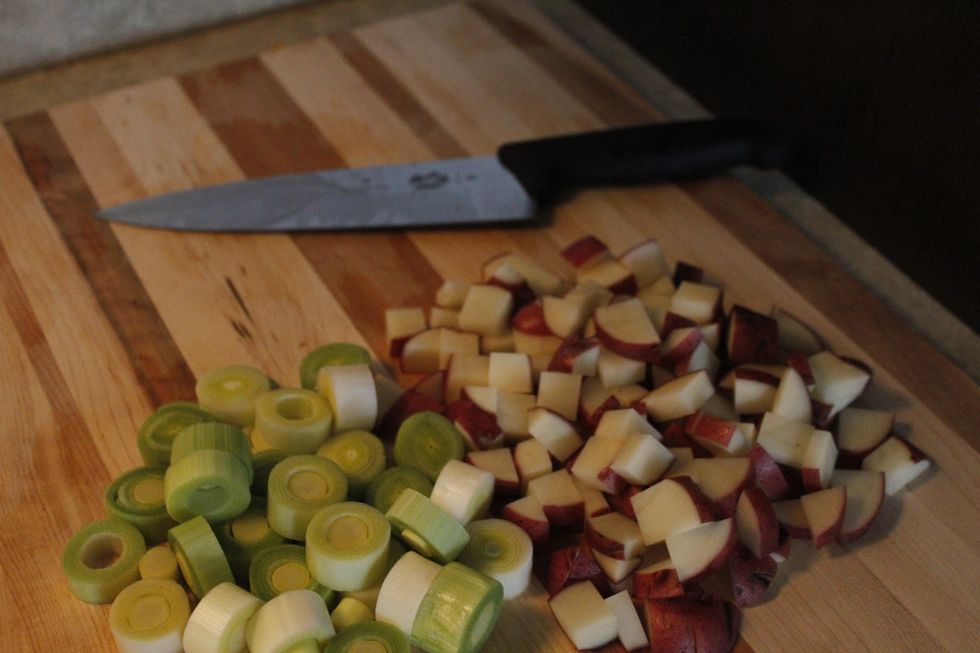 First, dice your leeks and potatoes.
Add potatoes, leeks, olive oil, one cup of vegetable broth, and four bay leaves. Salt and pepper to taste.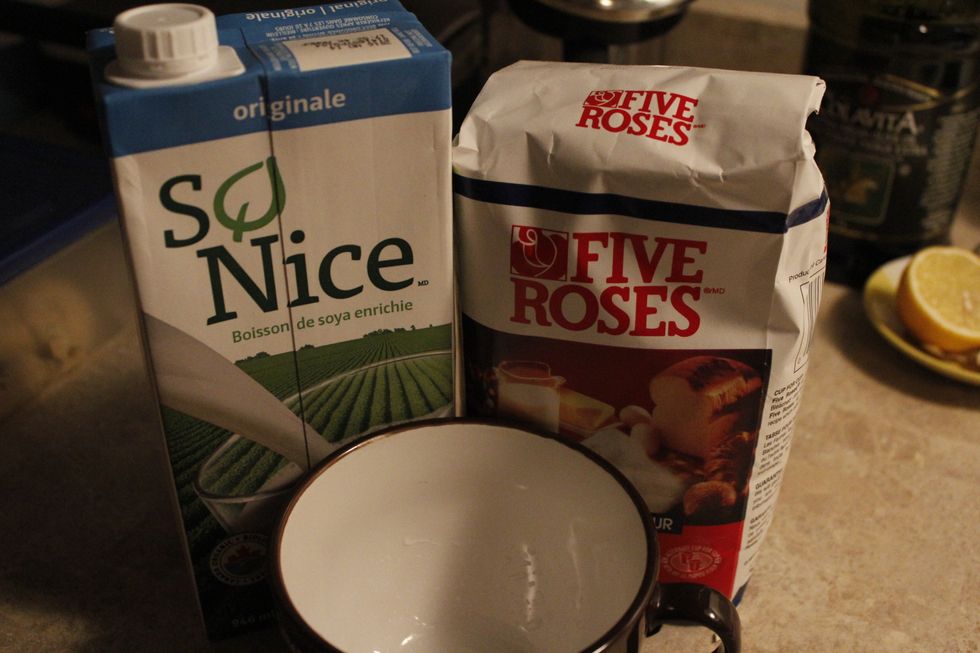 Let the soup cook on low heat for four hours. While it cooks, whisk 1/2 a cup of soy milk with 2 tablespoons of flour.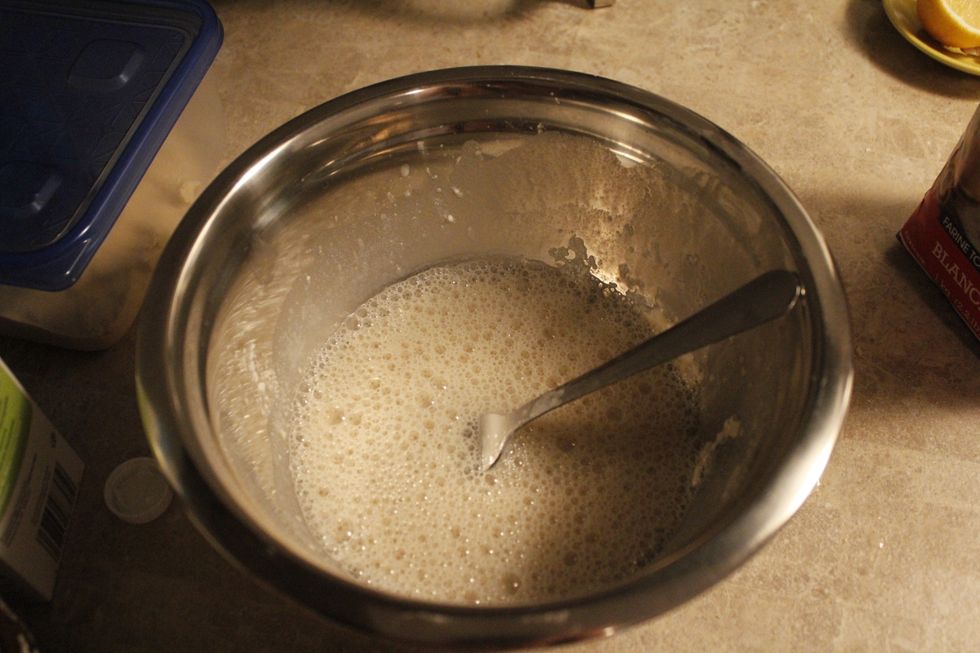 Whisk well so you don't get clumps!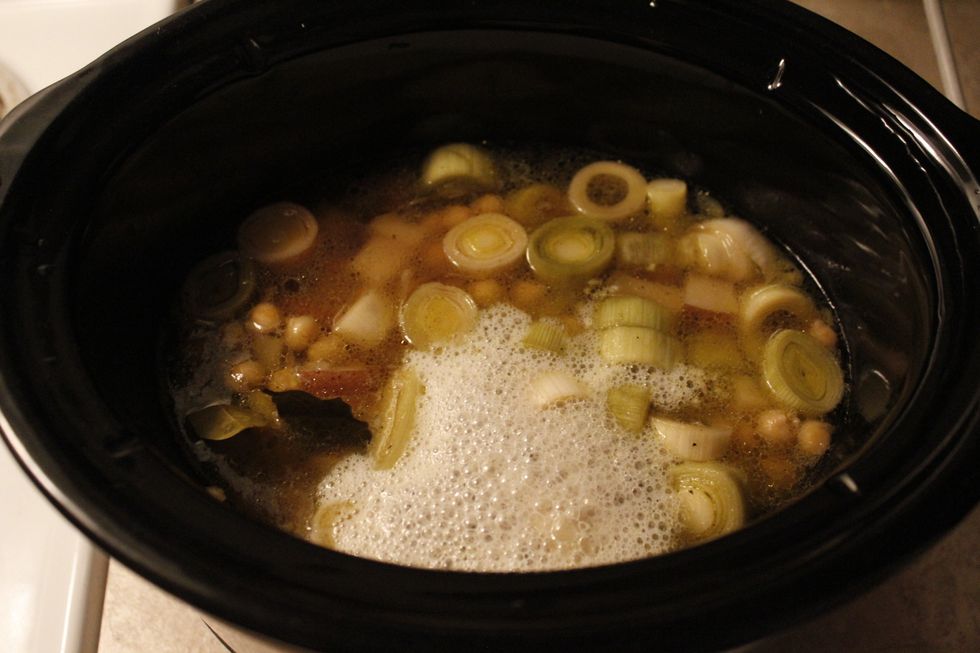 Add the mixture of soy milk and flour to the soup for the last 20 minutes of cooking. Mix together.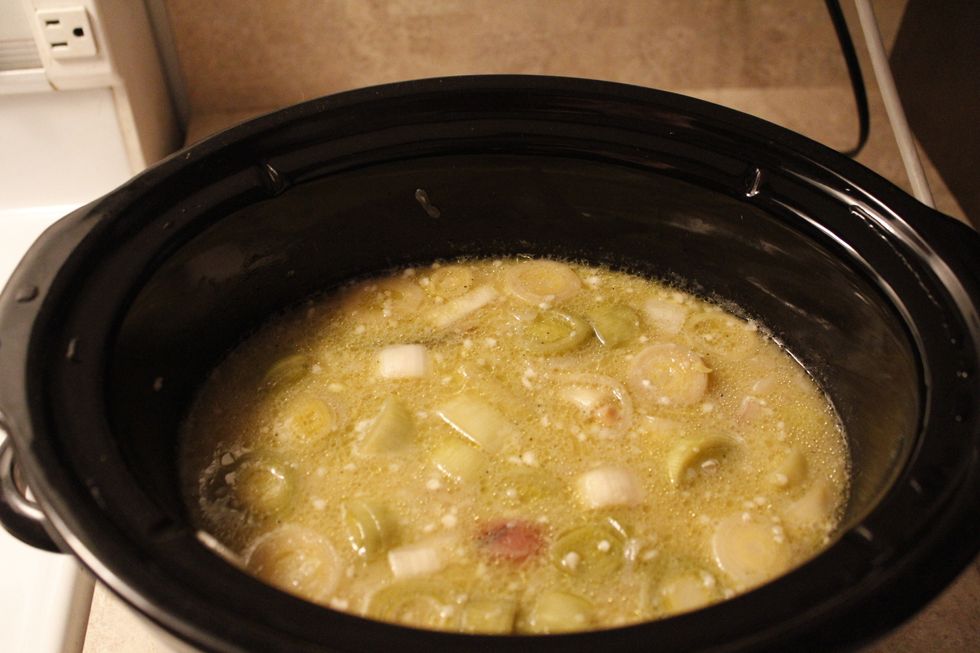 Let the soup finish the four hour cooking cycle.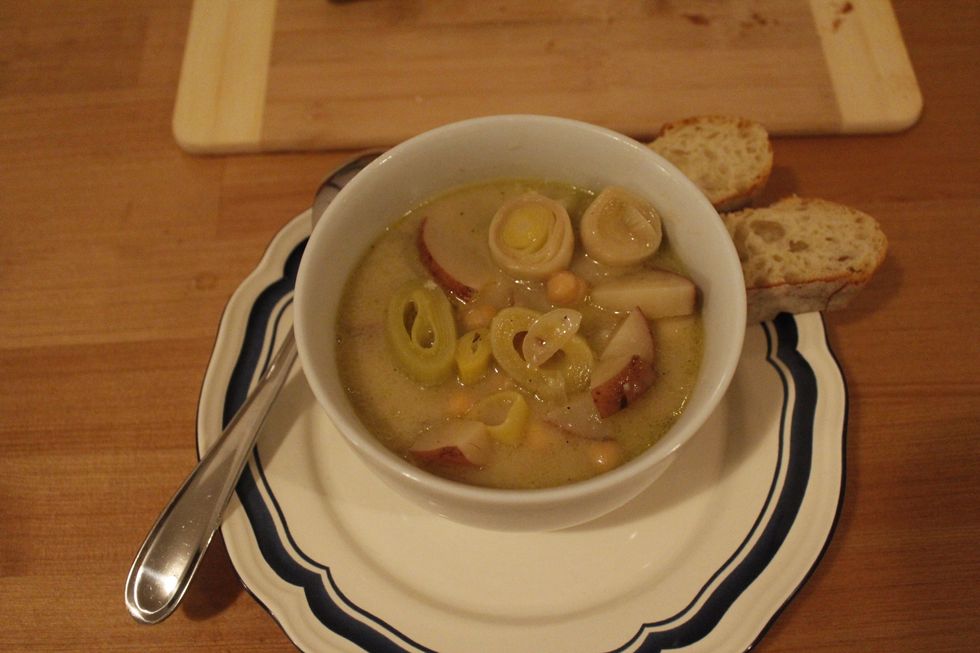 Serve with toasted baguette and enjoy!
2.0 Large Leeks
4.0 Small Potatoes
4.0 Bay Leaves
540.0g Chick Peas
1.0c Vegetable Broth
1/2c Soy Milk
2.0Tbsp Flour
A Slow Cooker
Salt and Pepper