How to make pot roast with vegetables
Great family Sunday dinner that is really effortless to make!
18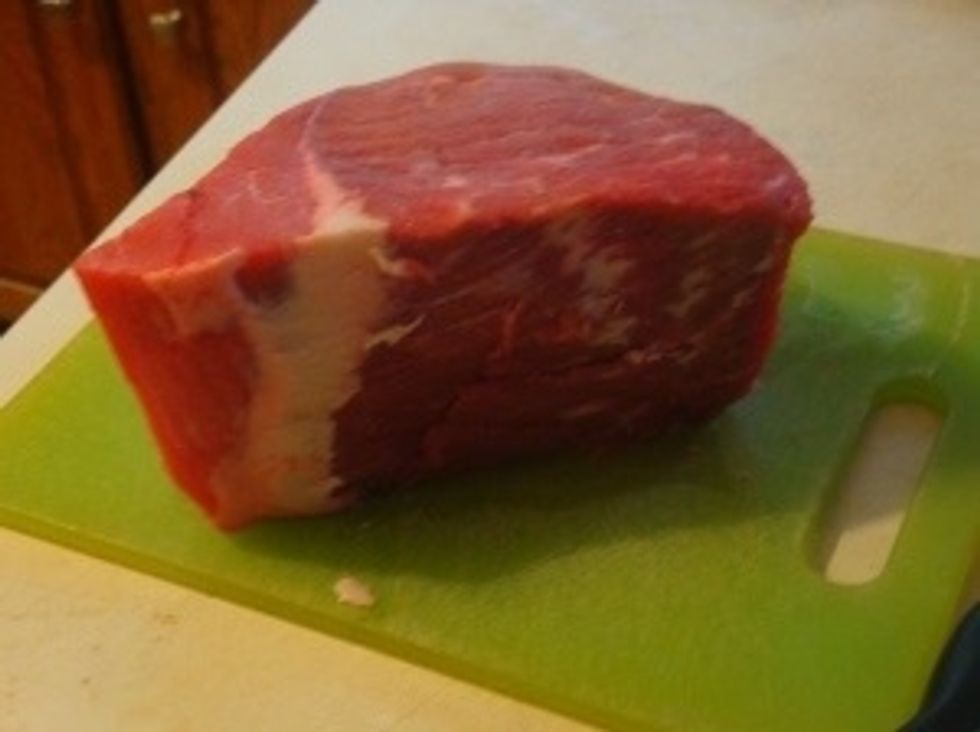 Preheat oven to 350*. Remove excess fat from meat. This piece had a really thick layer that I removed from the bottom. Darling hubby complains if I did remove the fat from the bottom before cooking.
Rub all sides of roast with sea salt, pepper & Emeril Essence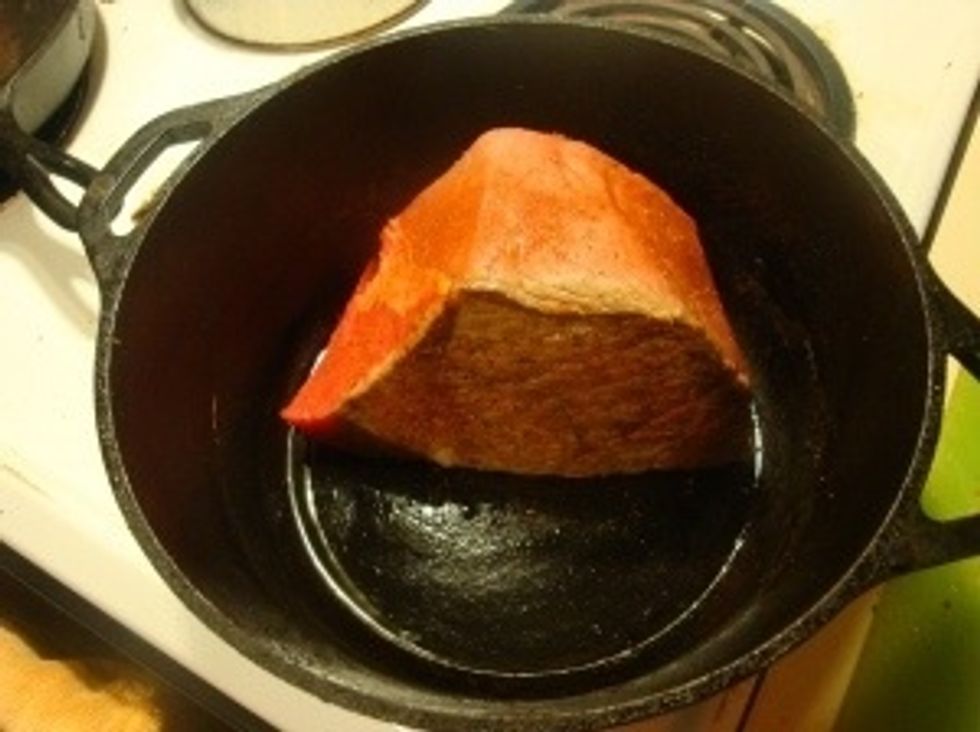 In an oven proof dutch oven on medium heat pour little olive oil and brown all sides of the roast. (cook each side until brown 1 -2 minutes).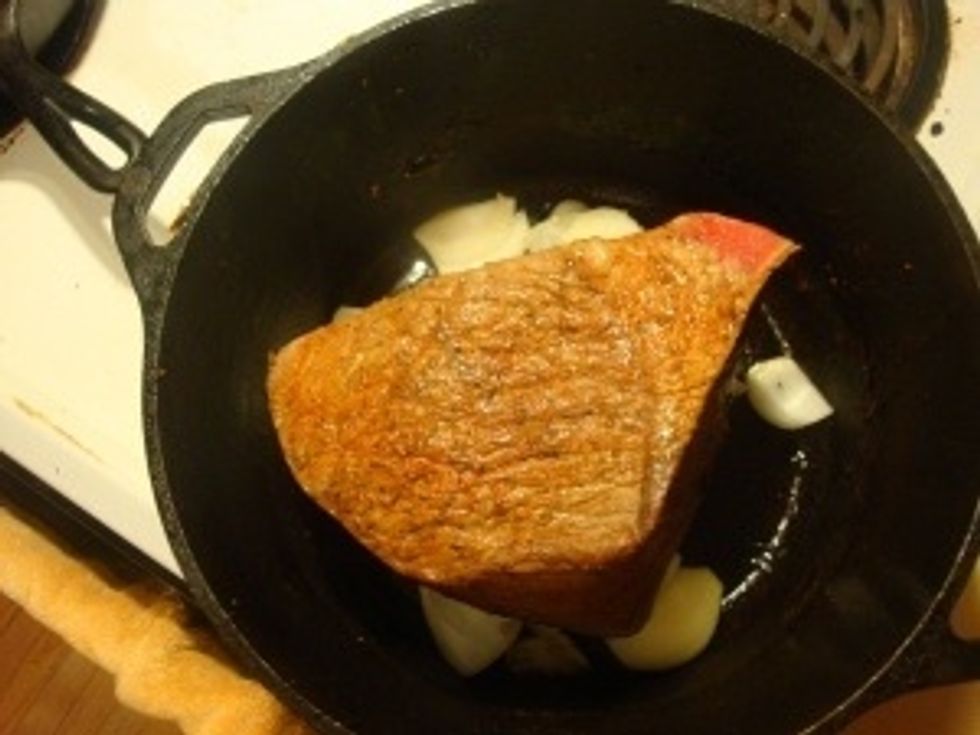 Once you have browned the roast place the quartered onions under it.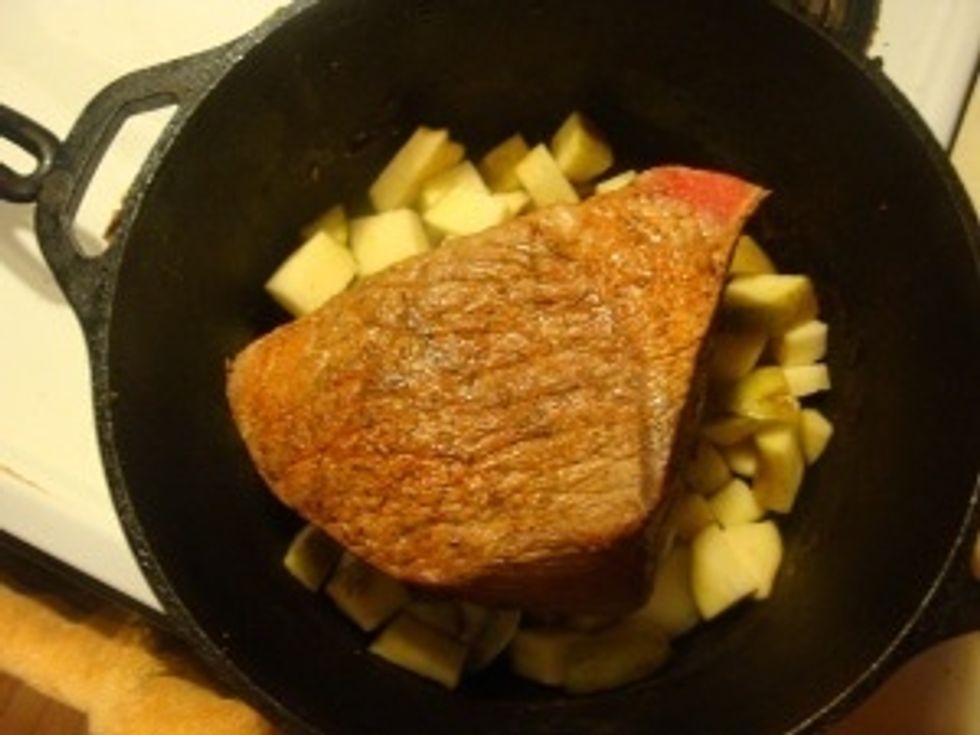 Next add the cut up potatoes.
Add baby carrots and vegetable or beef stock. Place lid on dutch oven and put in oven.
4. Cook roast in oven until roast is 170*. I usually check it after 1 hour and if it is not done continue to cook and check every 30 minutes. You can make gravy from the stock and drippings.
Before cutting let roast rest on cutting board for about 10 minutes. This is very important because if u cut it without letting it rest you will have all the juice from the roast on the cuttin board
3.0lb boneless chuck roast
4.0 potatoes, cut up
1.0 onion, quartered
2.0c Vegetable or Beef Stock
2.0 handfuls baby carrots
Ground sea salt & pepper, to taste
Emeril Essence, to taste
Oven Safe Dutch Oven
1.0Tbsp Olive Oil
Maureen Uebelhoer
Army wife who loves to cook, sew, crochet, knit, make jewelry and whatever else I can do to get myself into trouble with. Follow me on instagram: m_j511