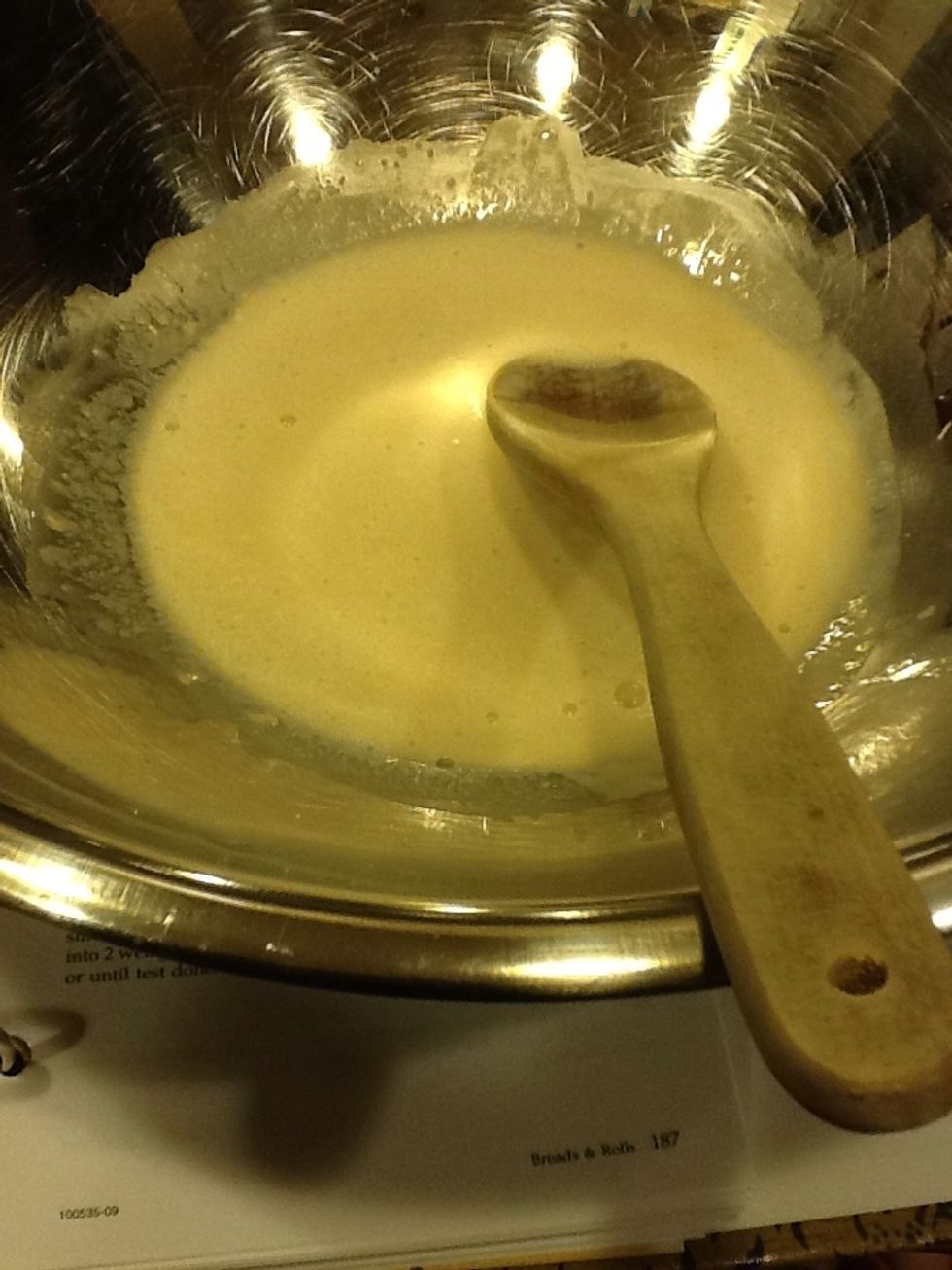 In a large bowl, add water to the yeast, following the steps on the package of yeast.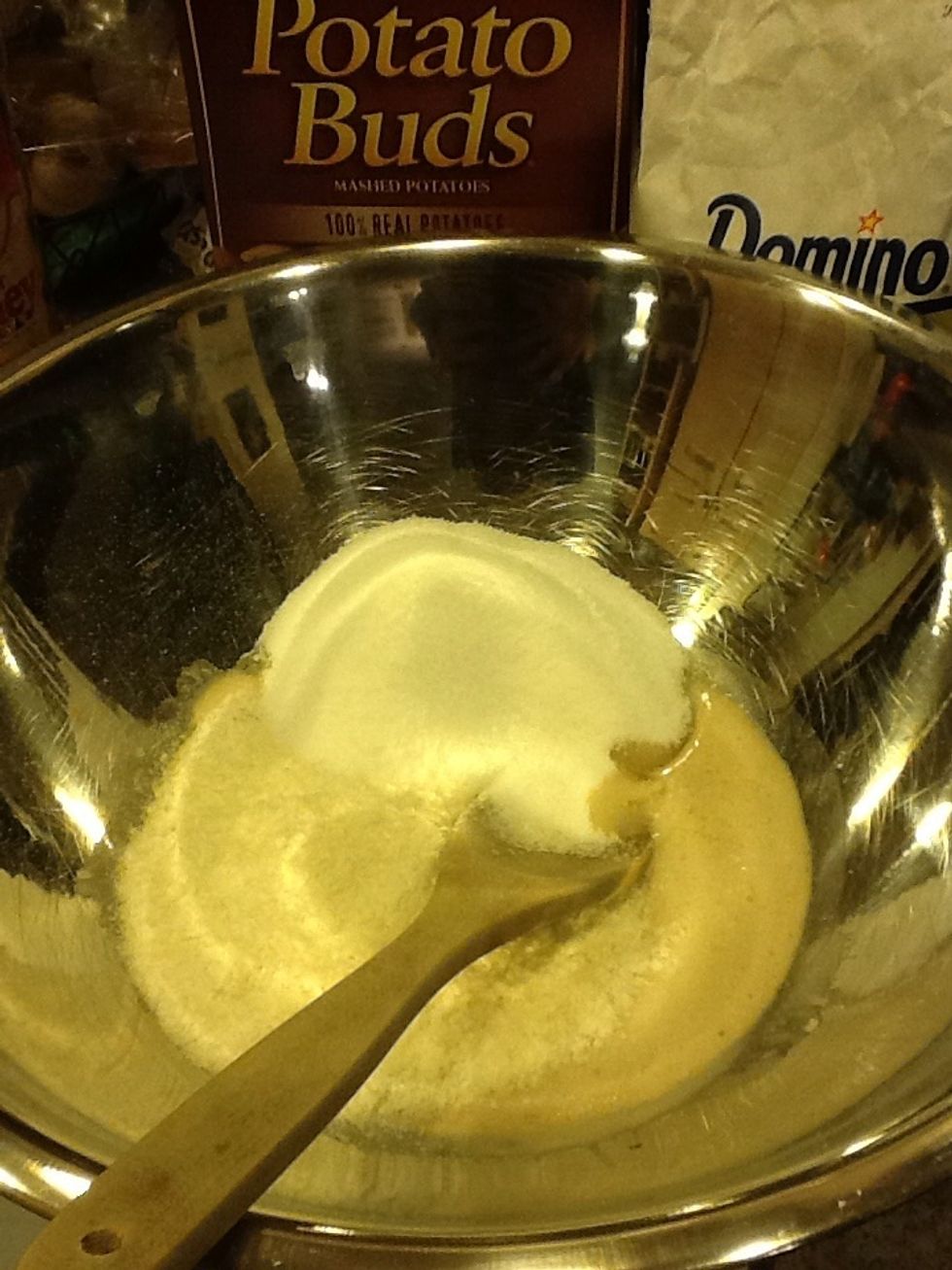 After the yeast is prepared, add one cup of potato flakes and one cup of sugar.
Next, melt the 6 tablespoons of butter and add it into the bowl.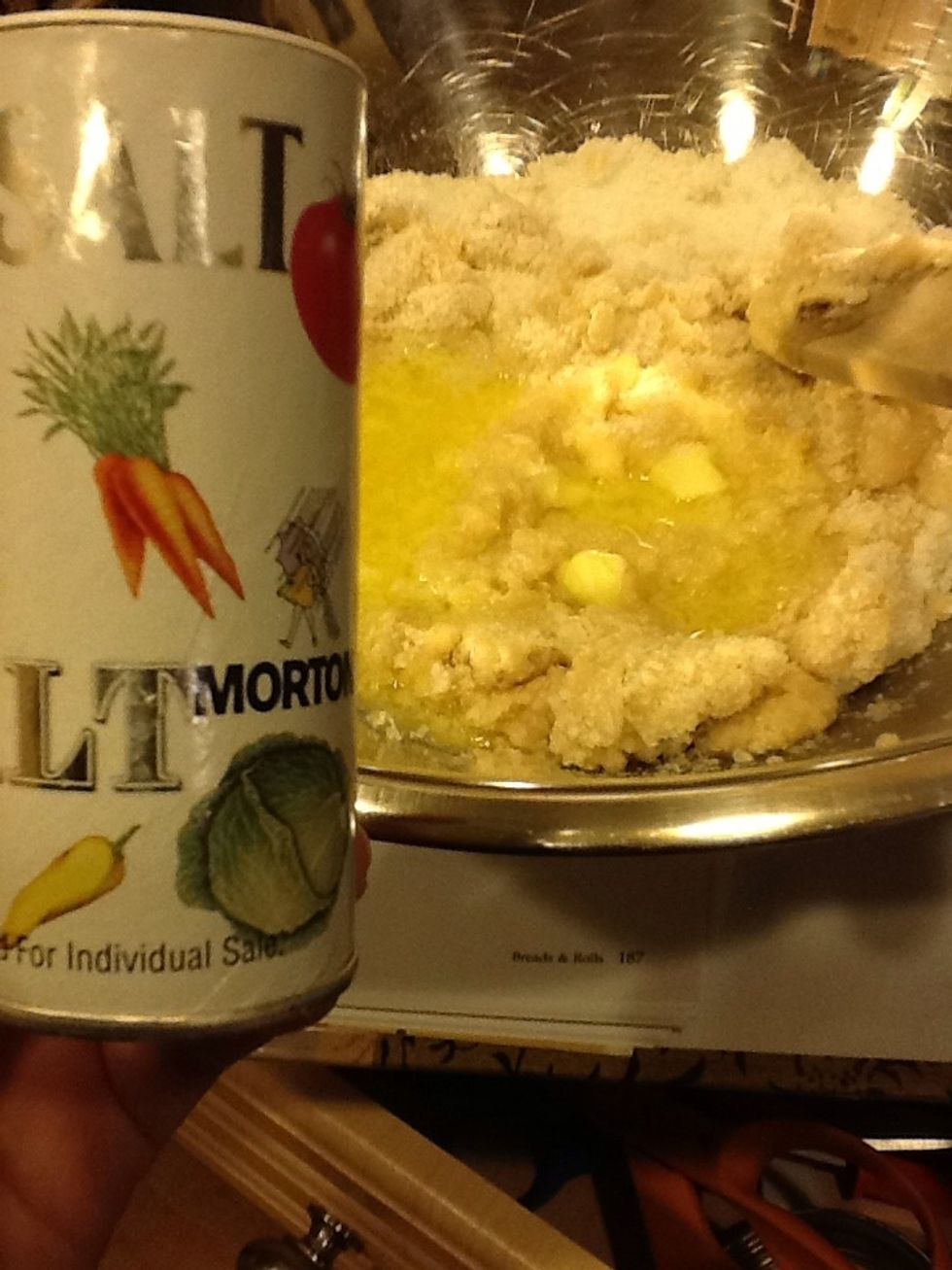 Add the two teaspoons of salt.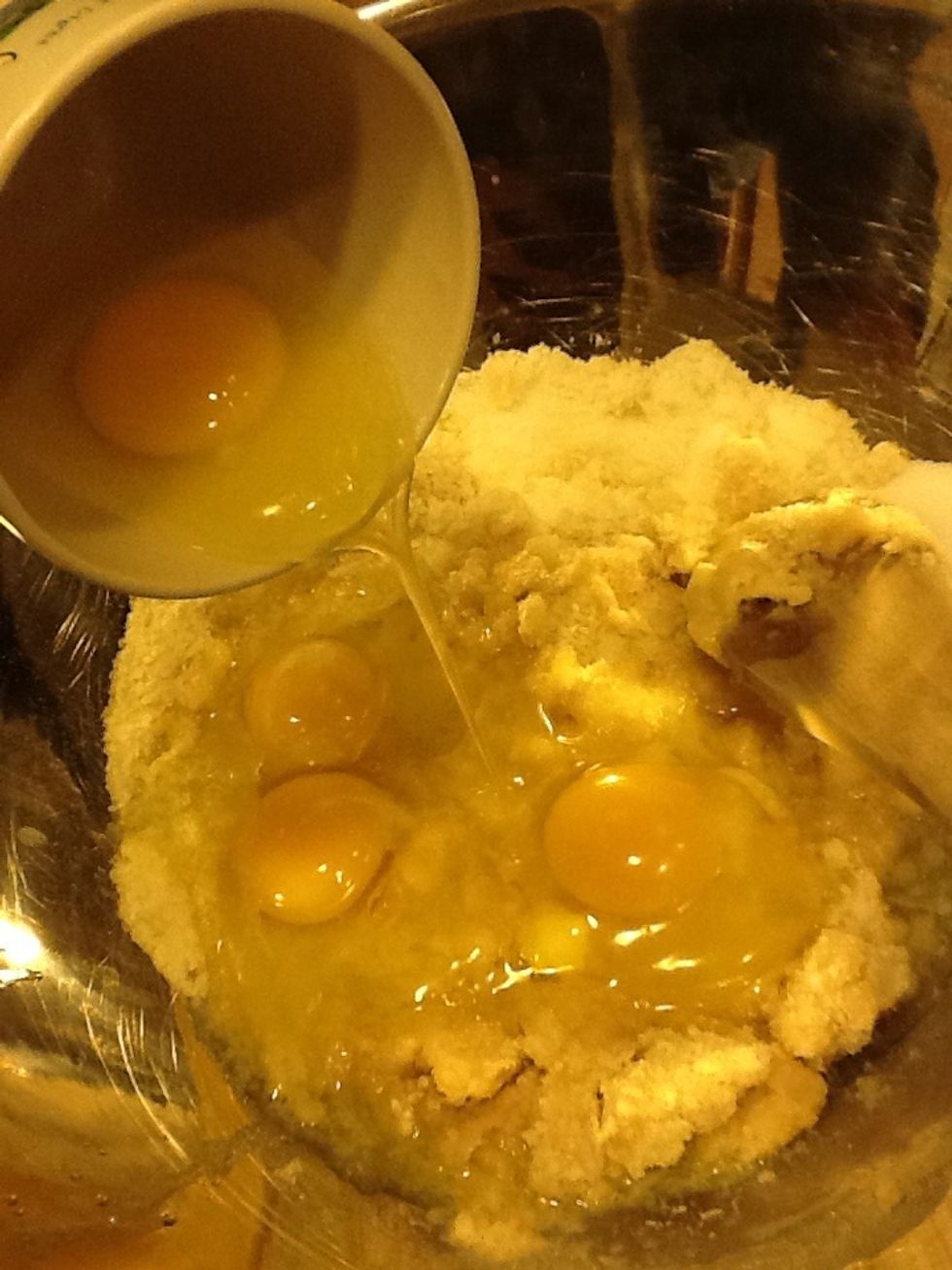 Next, add the 4 eggs into the bowl, cracking them separately into a cup to make sure no shells get into the mixture.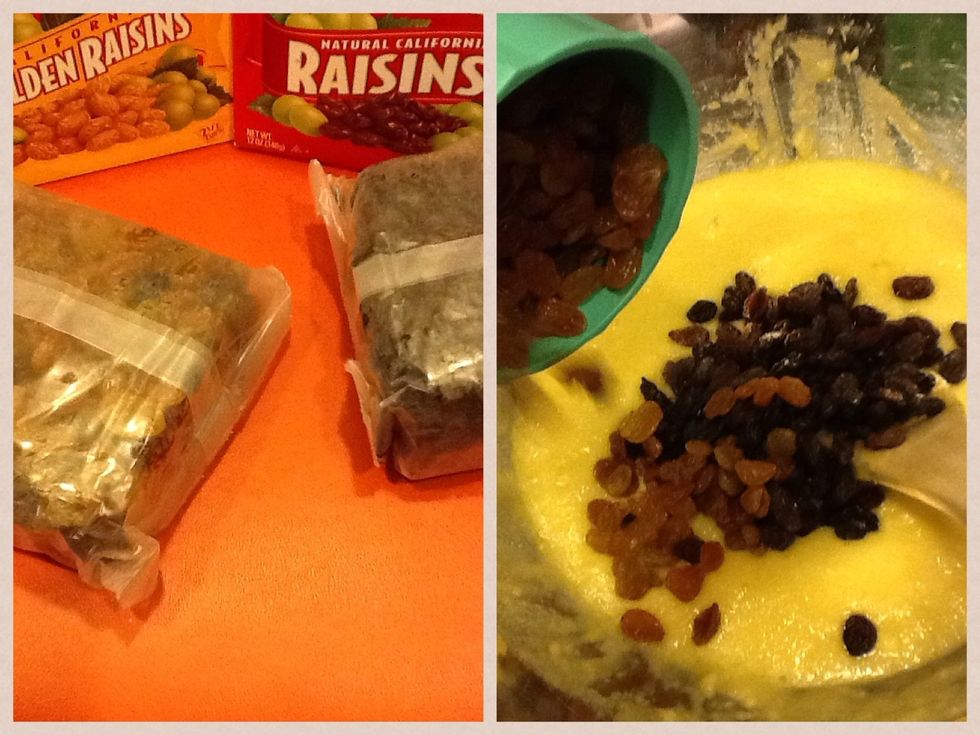 Add the 3/4 cup of raisins and 3/4 cup of golden raisins.
Zest a lemon or orange enough to have one tablespoon to add to the mixture.
Next, add flour into mixture until the bread is no longer sticky, this may take up to 7 cups of flour.
Once the dough is no longer sticky, kneed it for about 10 minutes until the dough is smooth.
Next, form the dough into a ball. Grease a bowl and place the dough in it. Cover the bowl with a towel and let the dough rise for one and a half hours until the dough doubles in size.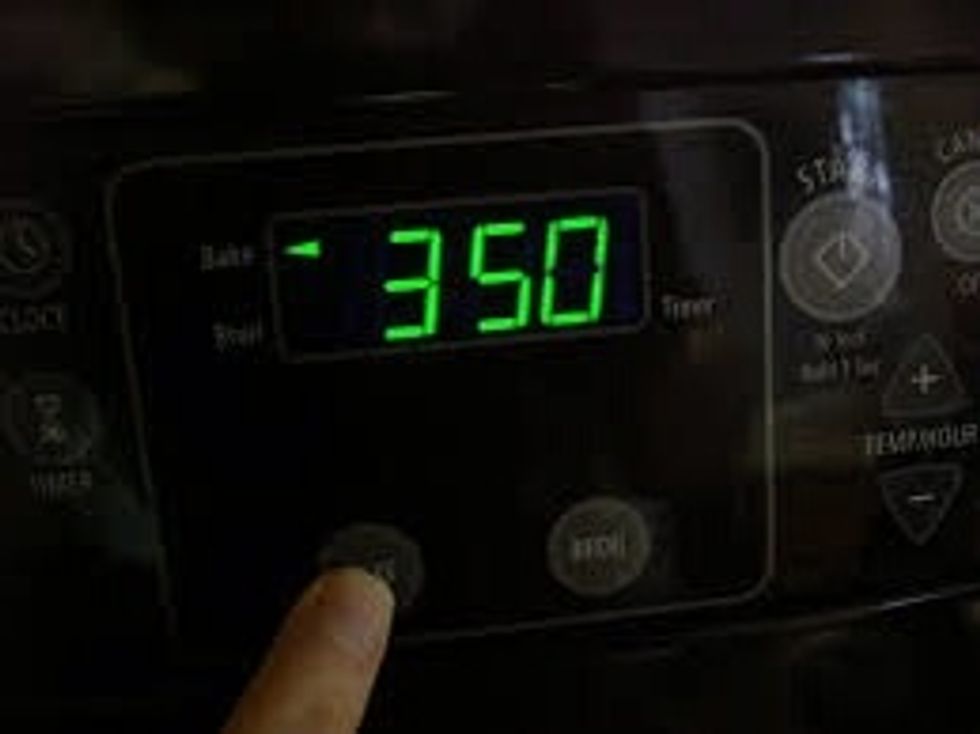 Pre heat the oven to 350 degrees. After the dough has risen for the first time, kneed the dough again and let it rise for 10 more minutes.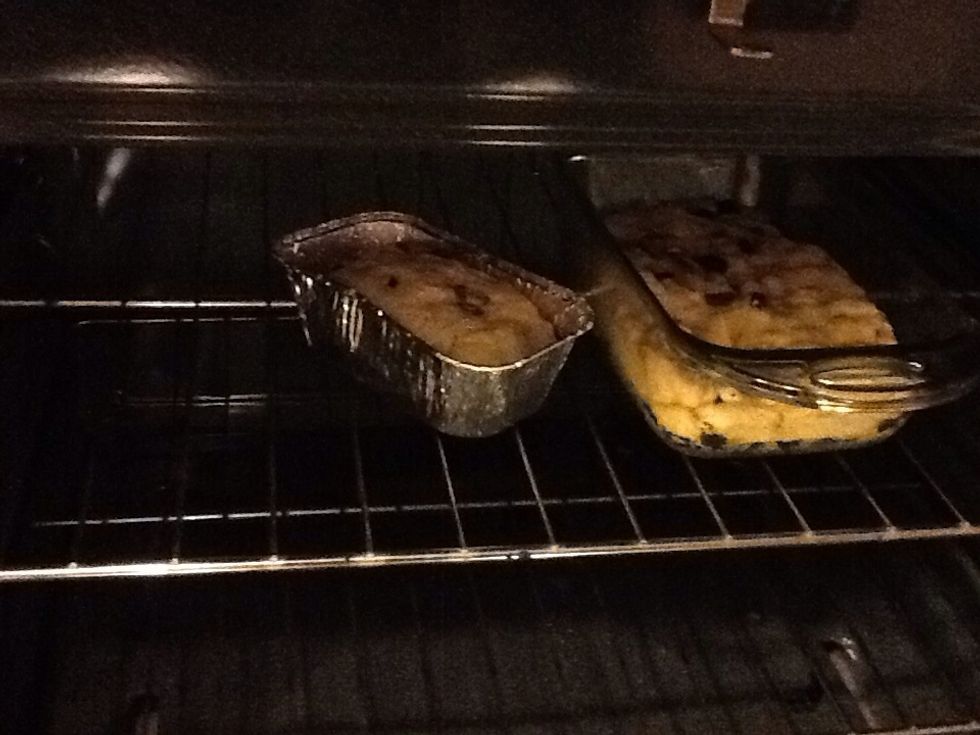 Once the dough and oven are ready, put the dough into greased pans and place them in the oven.
Let the bread cook for 30-40 minutes, depending on the size of the pan. Tin foil can be placed over the bread at any time so the bread does not get too brown on top.
1/4oz (2 packages) dry yeast
1.0c dry instant potato flakes
1.0c sugar
6.0Tbsp melted butter or margarine
2.0tsp salt
4.0 eggs
1.0Tbsp orange or lemon zest
3/4c raisins
3/4c golden raisins
1/2c flour