The Portuguese making this soup for ages was and is one the health soup Ever when people use to work on farms this soup was their breakfast .
19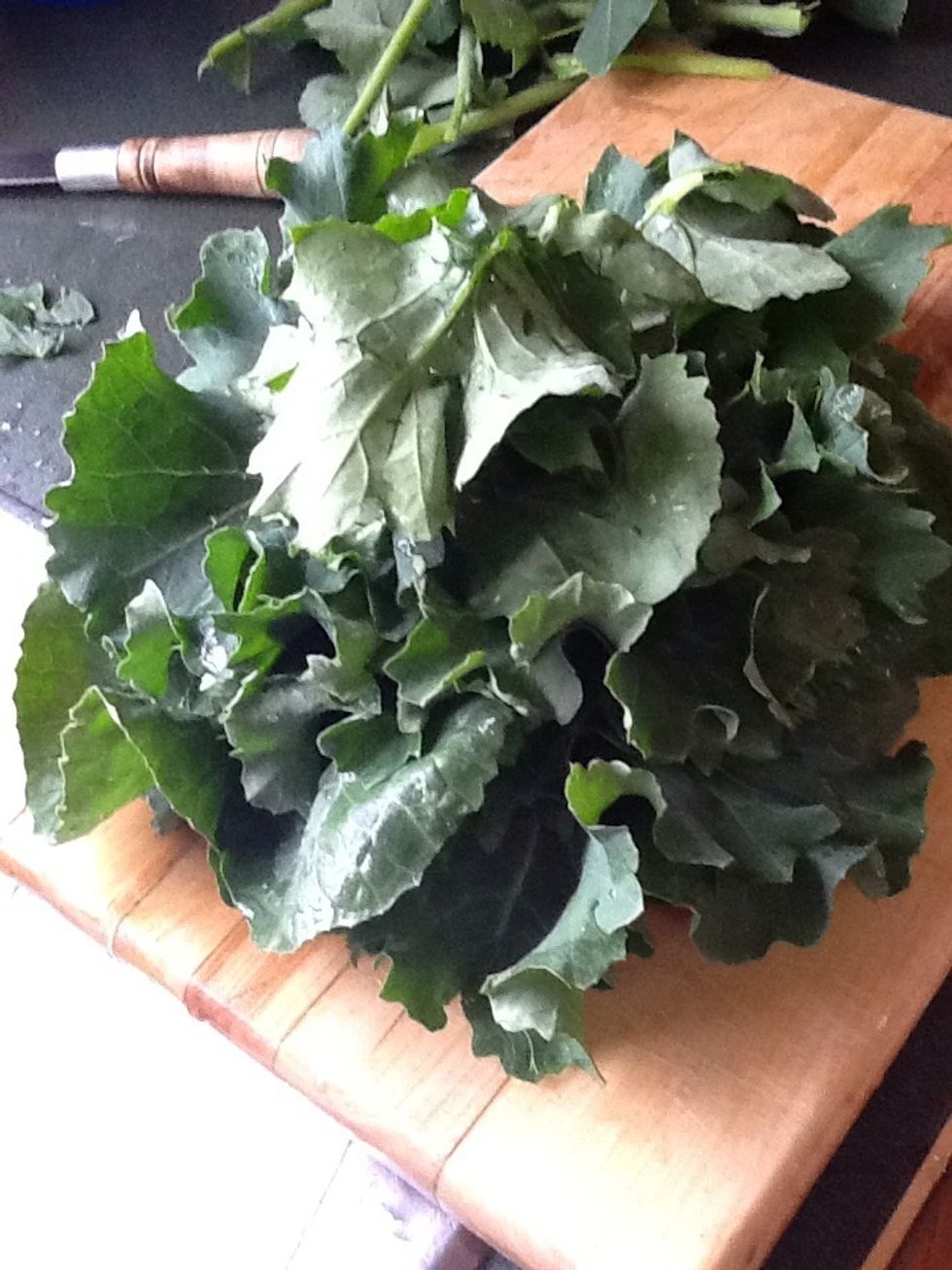 Wash well and cut hard kale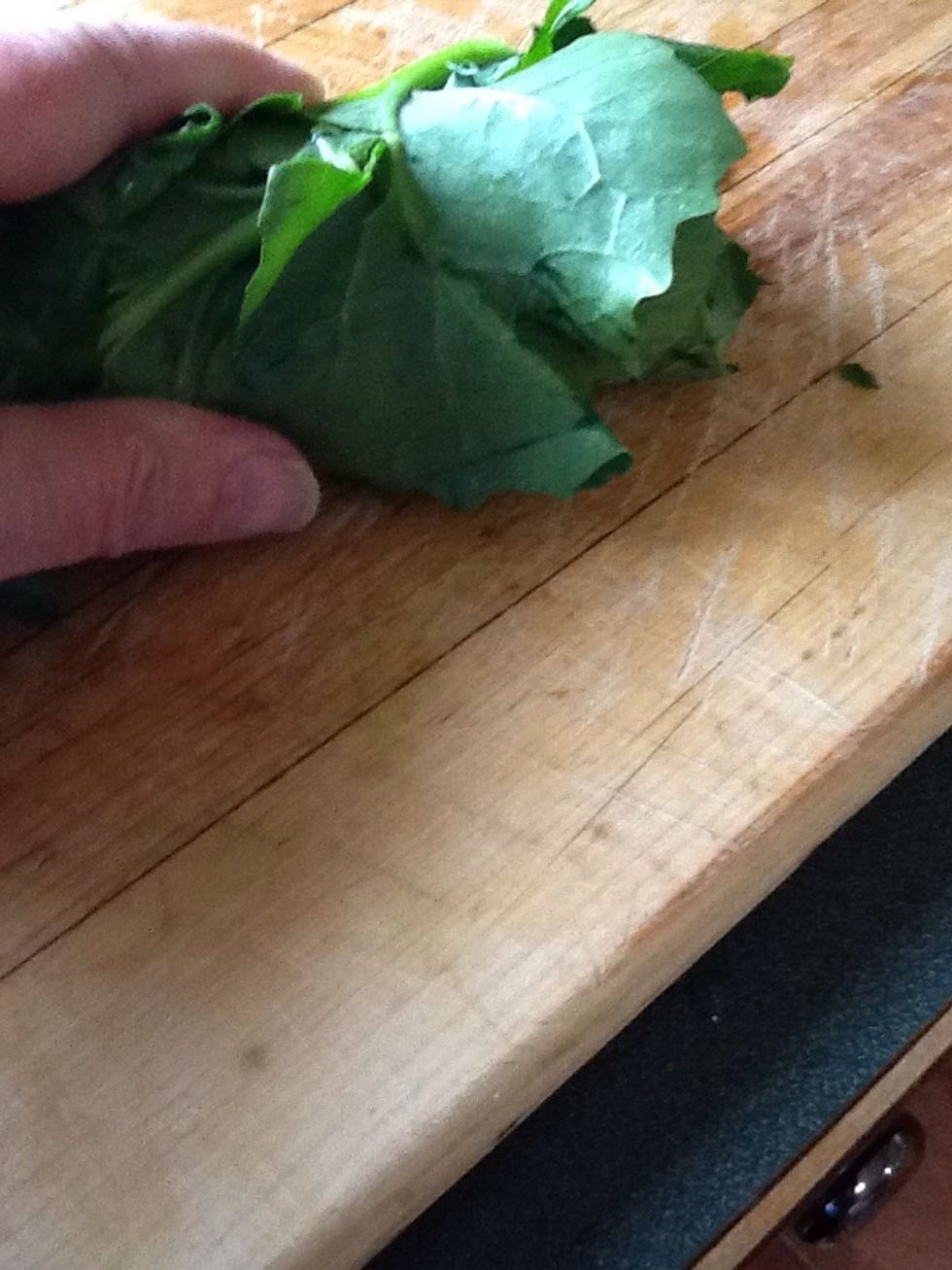 Roll the kale leaves all together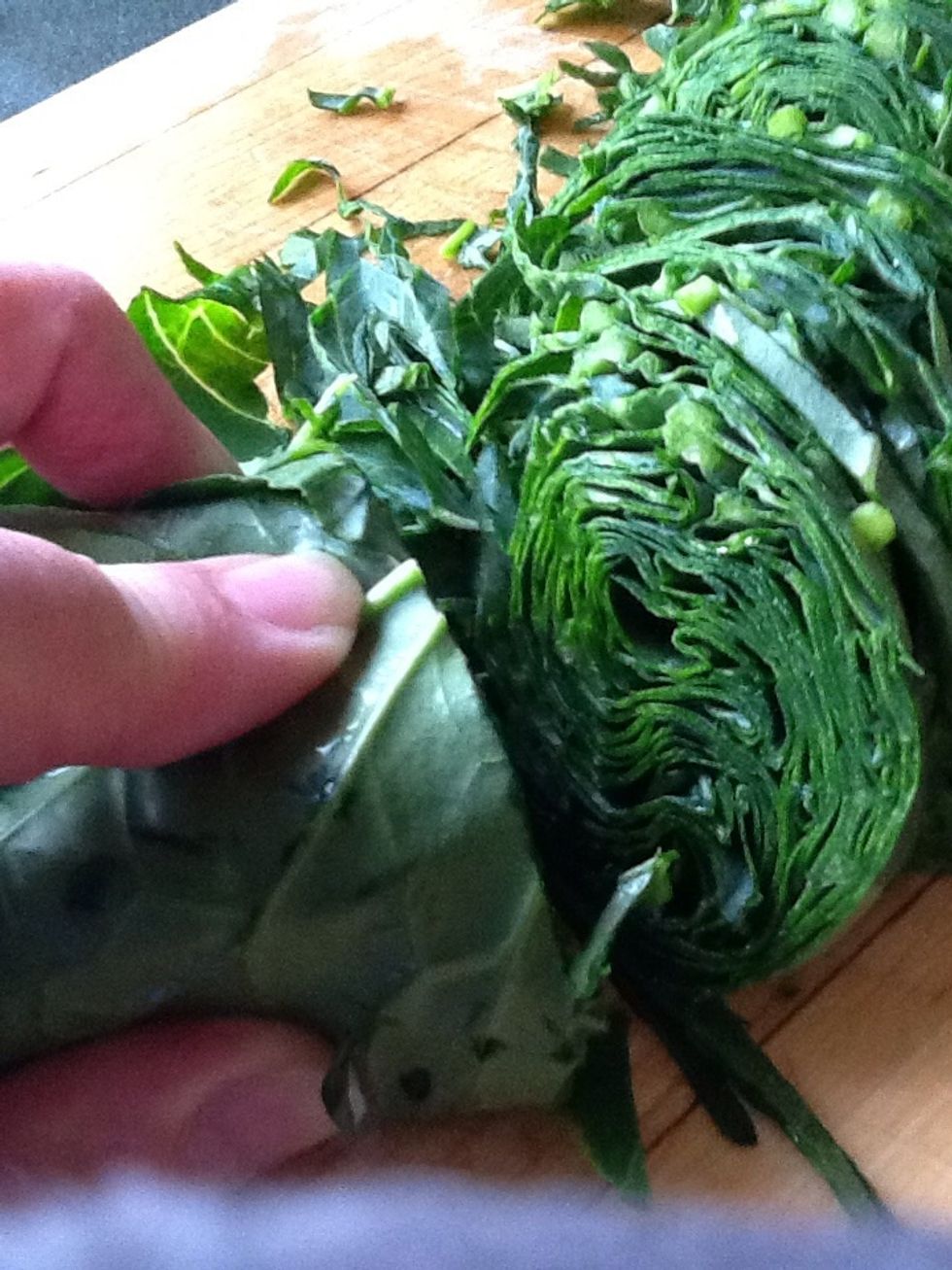 Cut very fine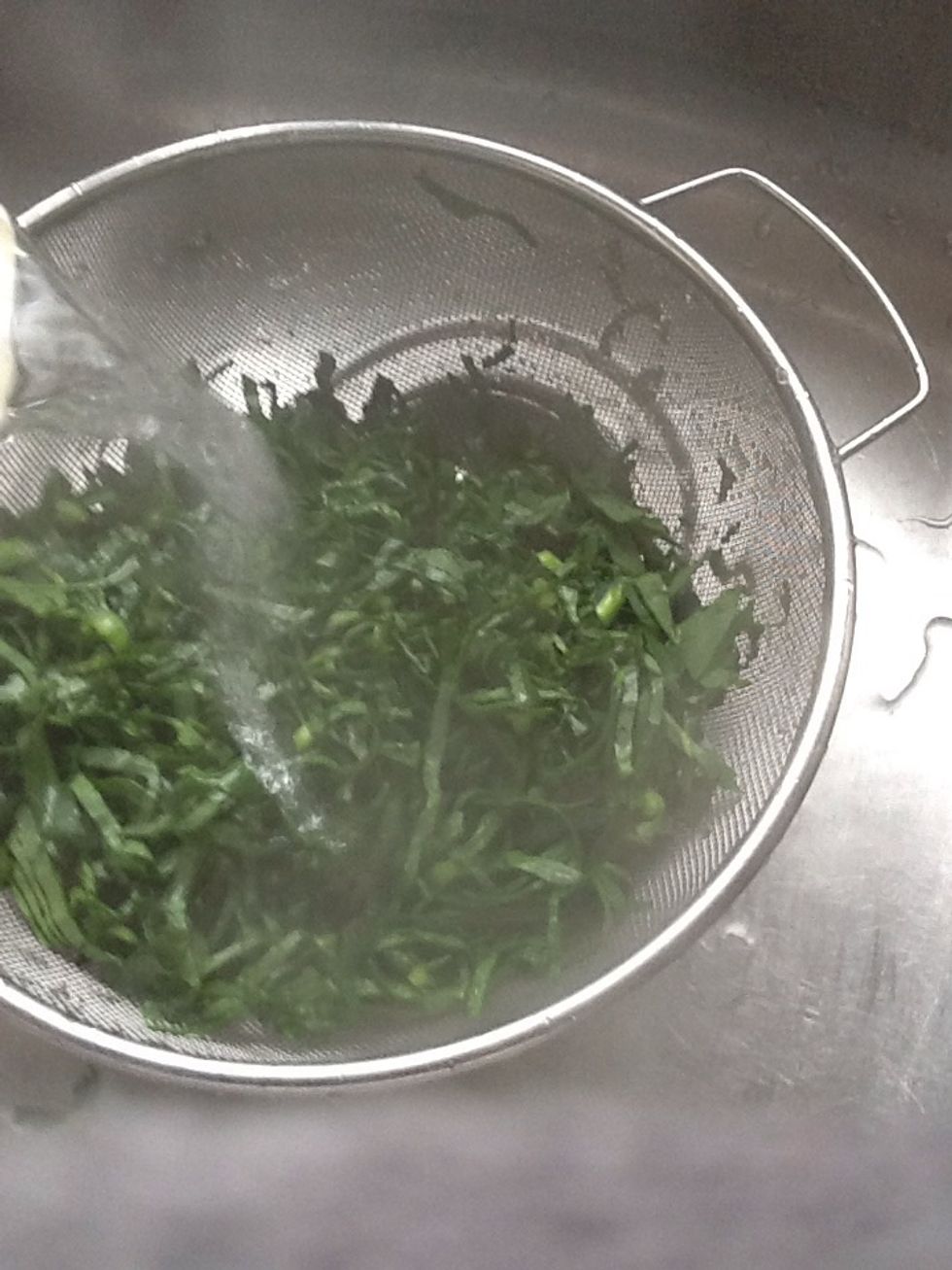 You have the kale cut very fine or use the processor. Put the kale on fine colander After have boil water put over the kale next put cold water over make a ball put a side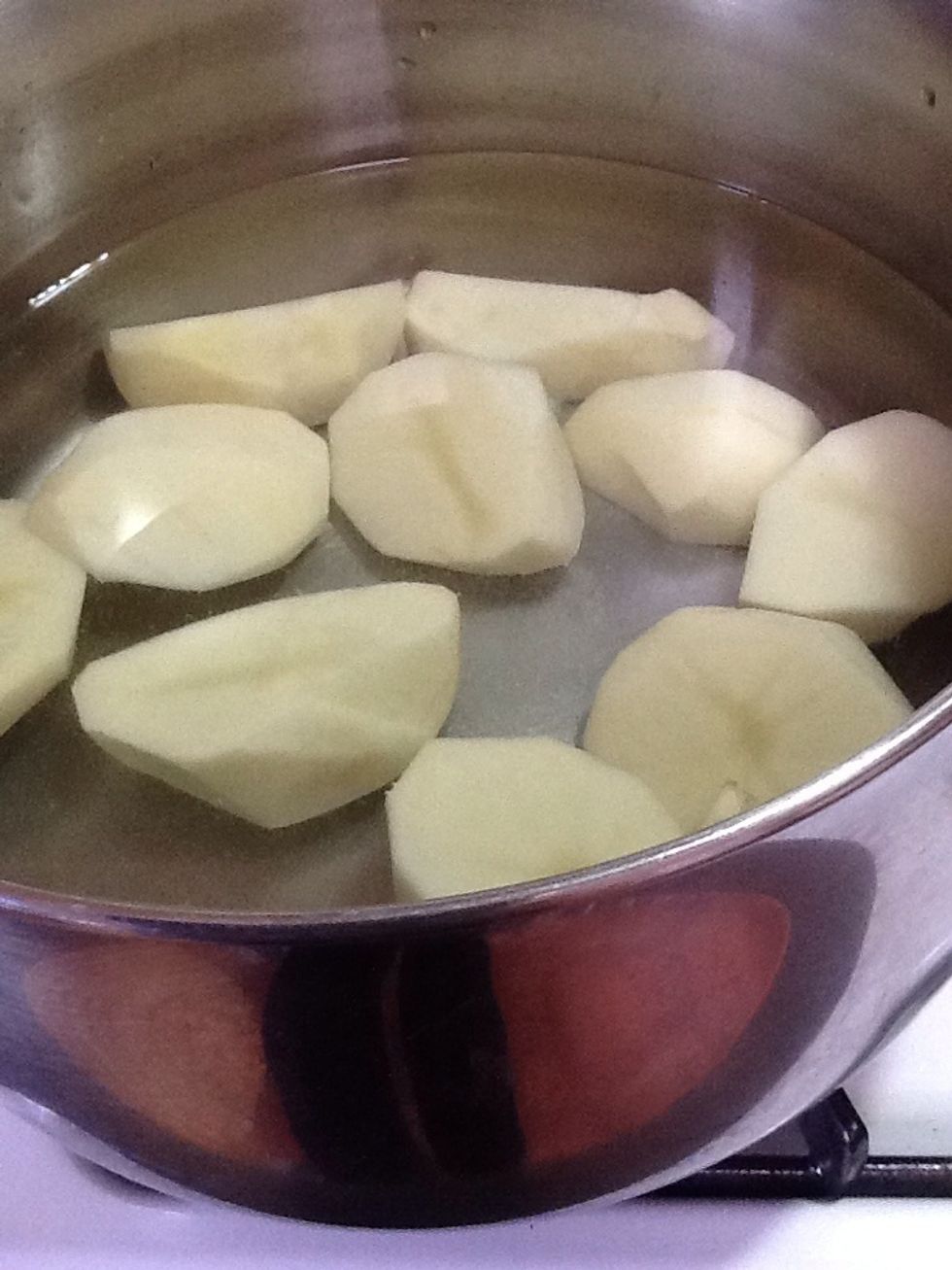 when the water is boil add the potatoes until done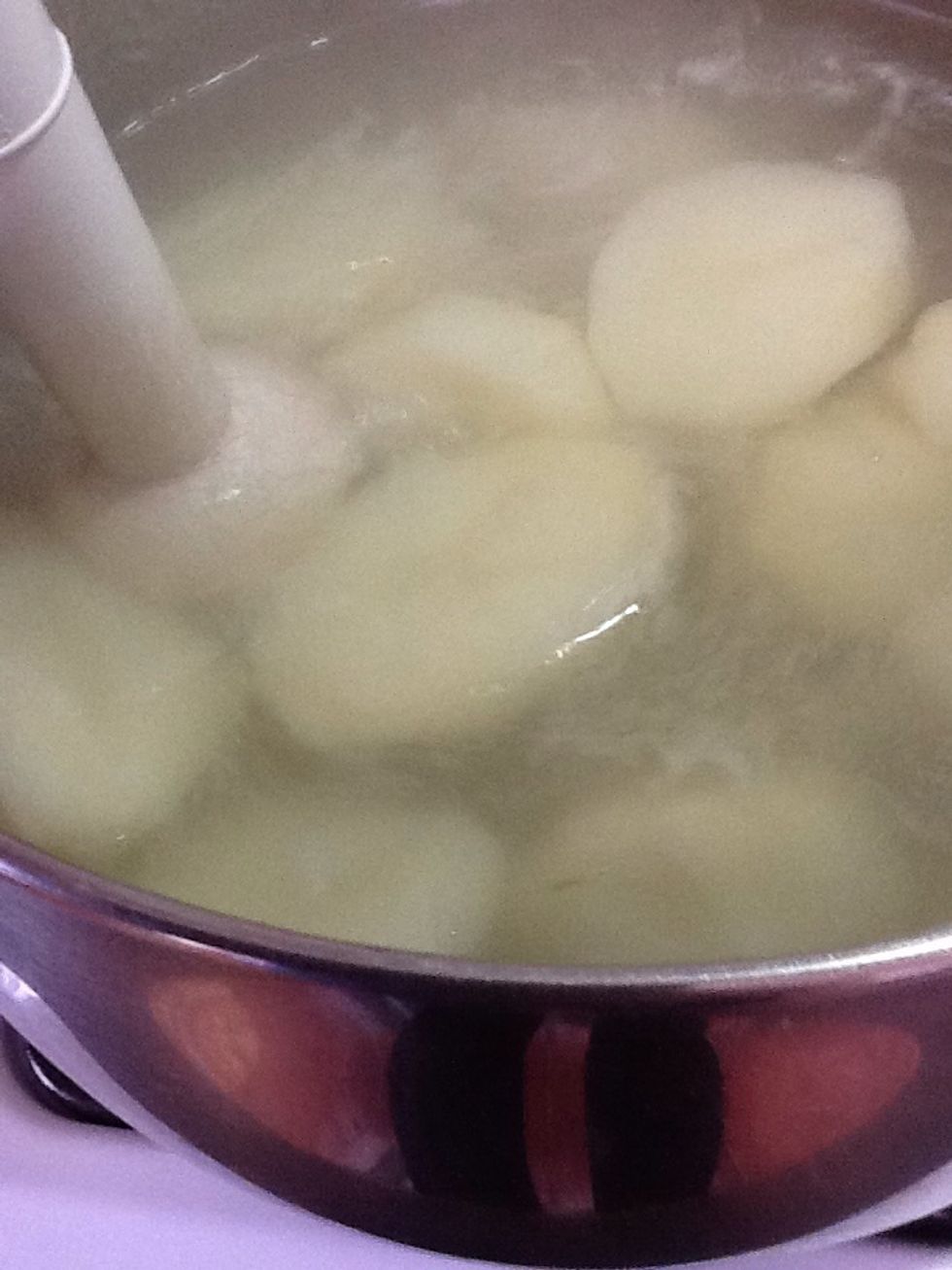 After the potatoes done mashed. you have now the broth of the potatoes.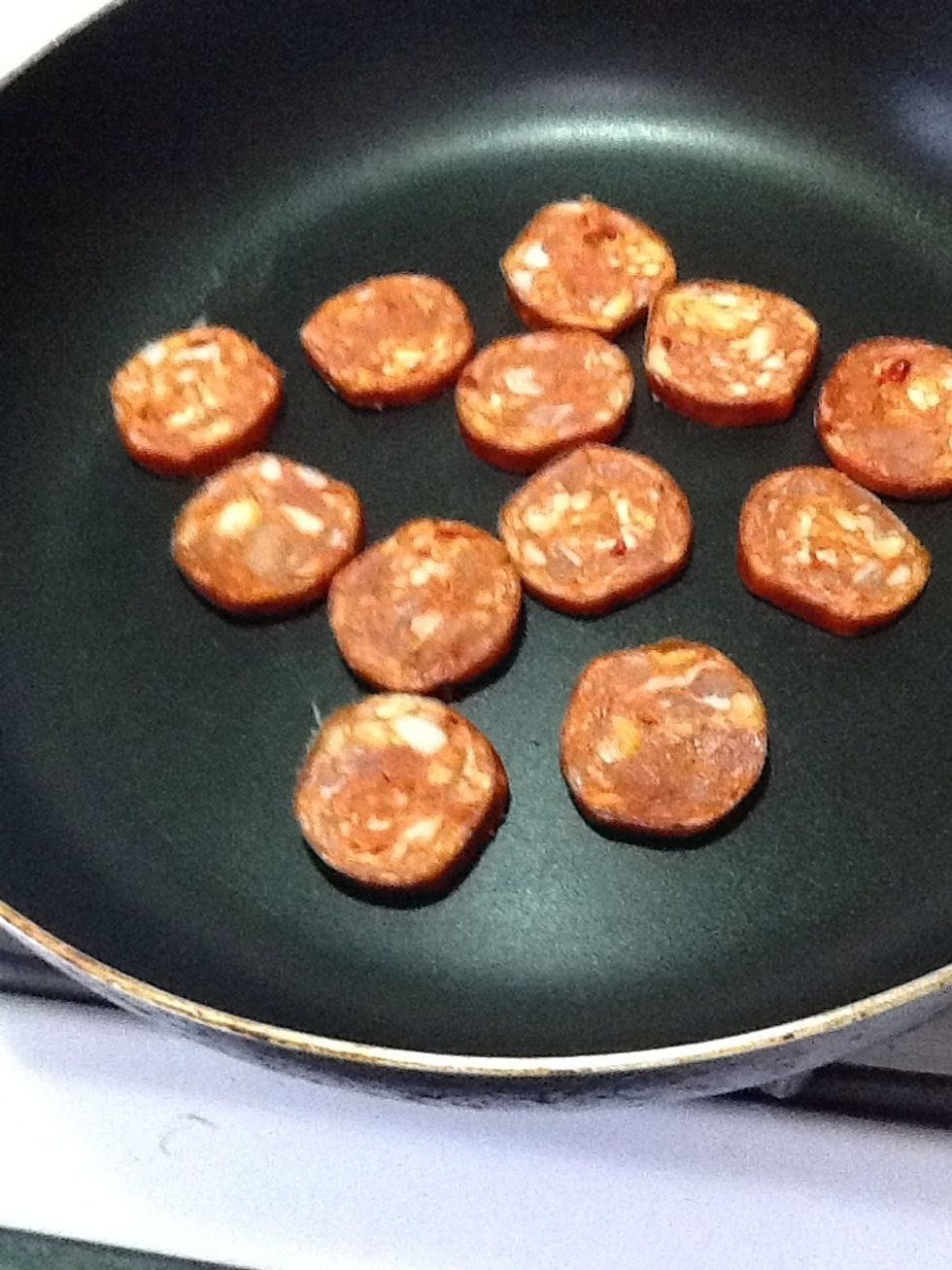 Fry the Portuguese sausages or any other kind you like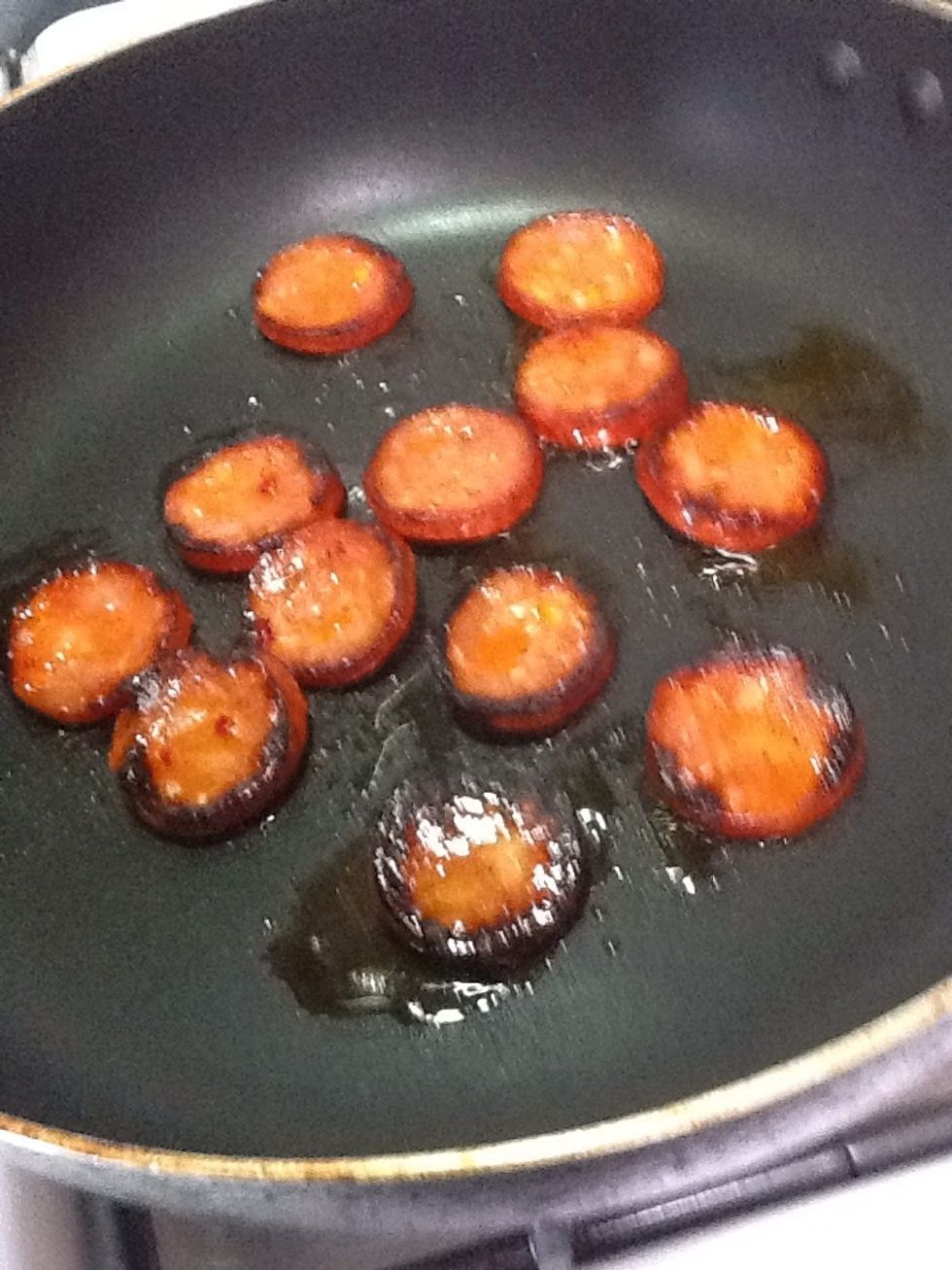 Here are done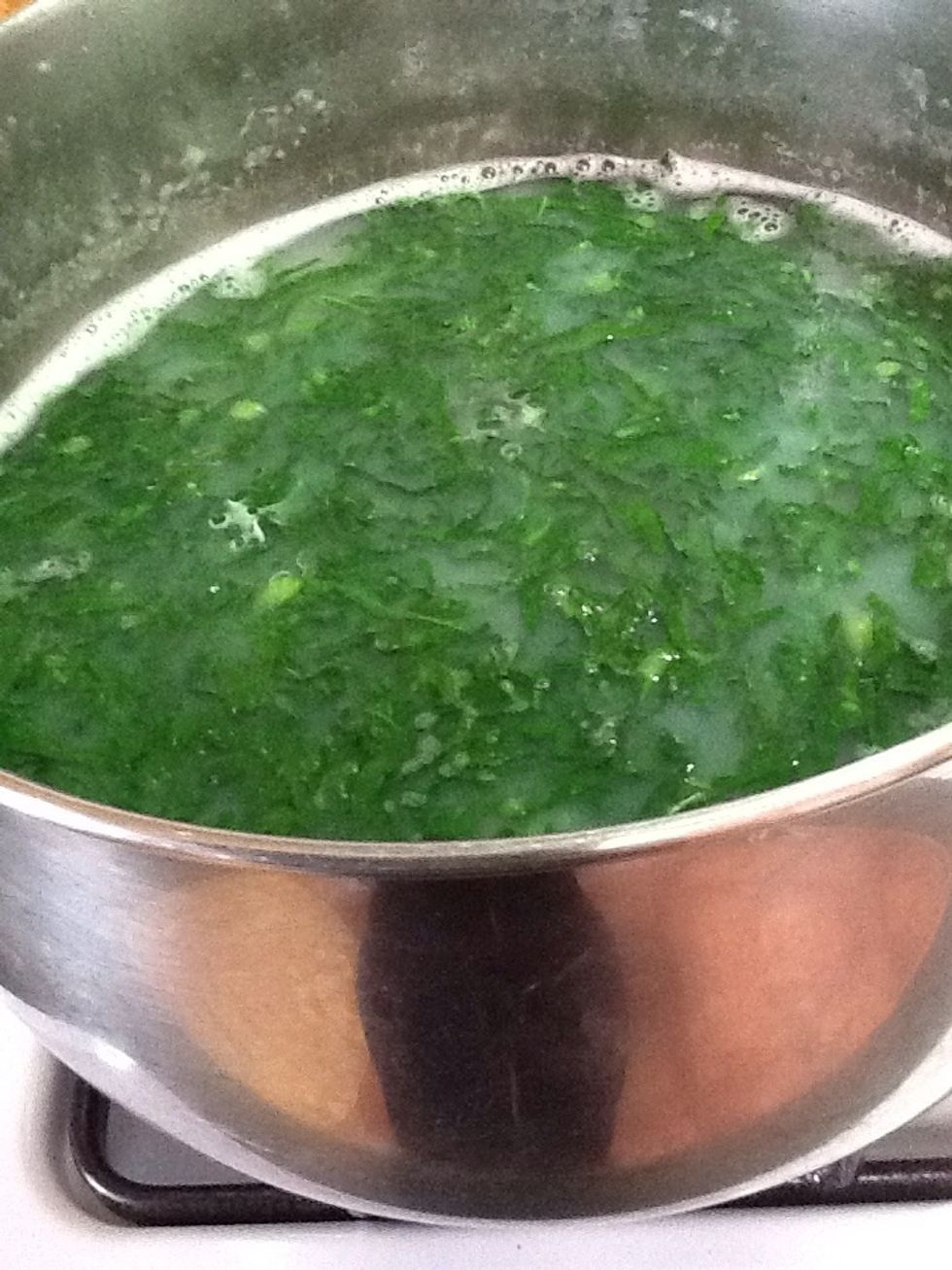 When the potato broth is done add the kale boil for five minutes after that add the olive oil Turn off the heat and cover the pot .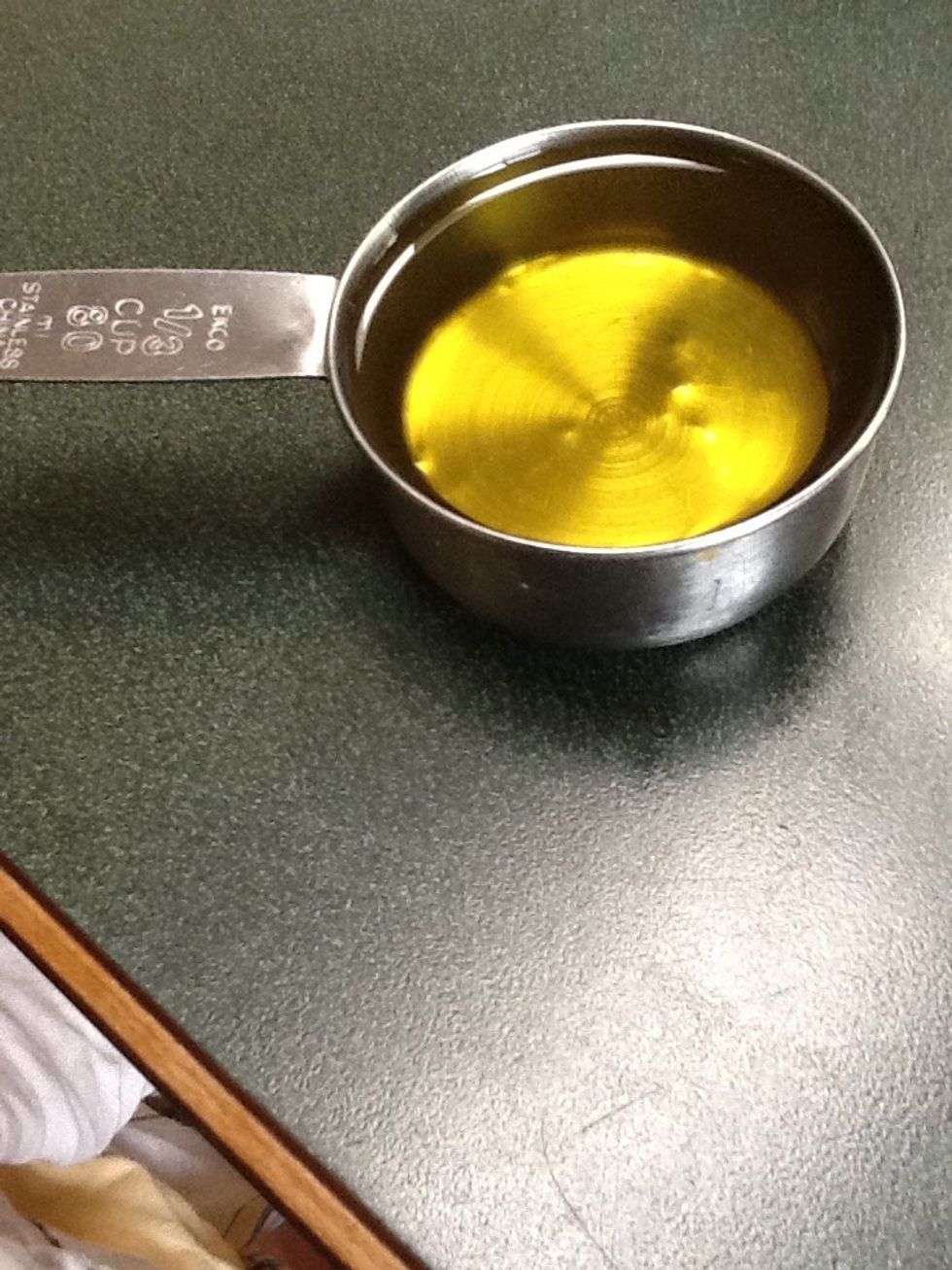 1/3of cup of olive oil add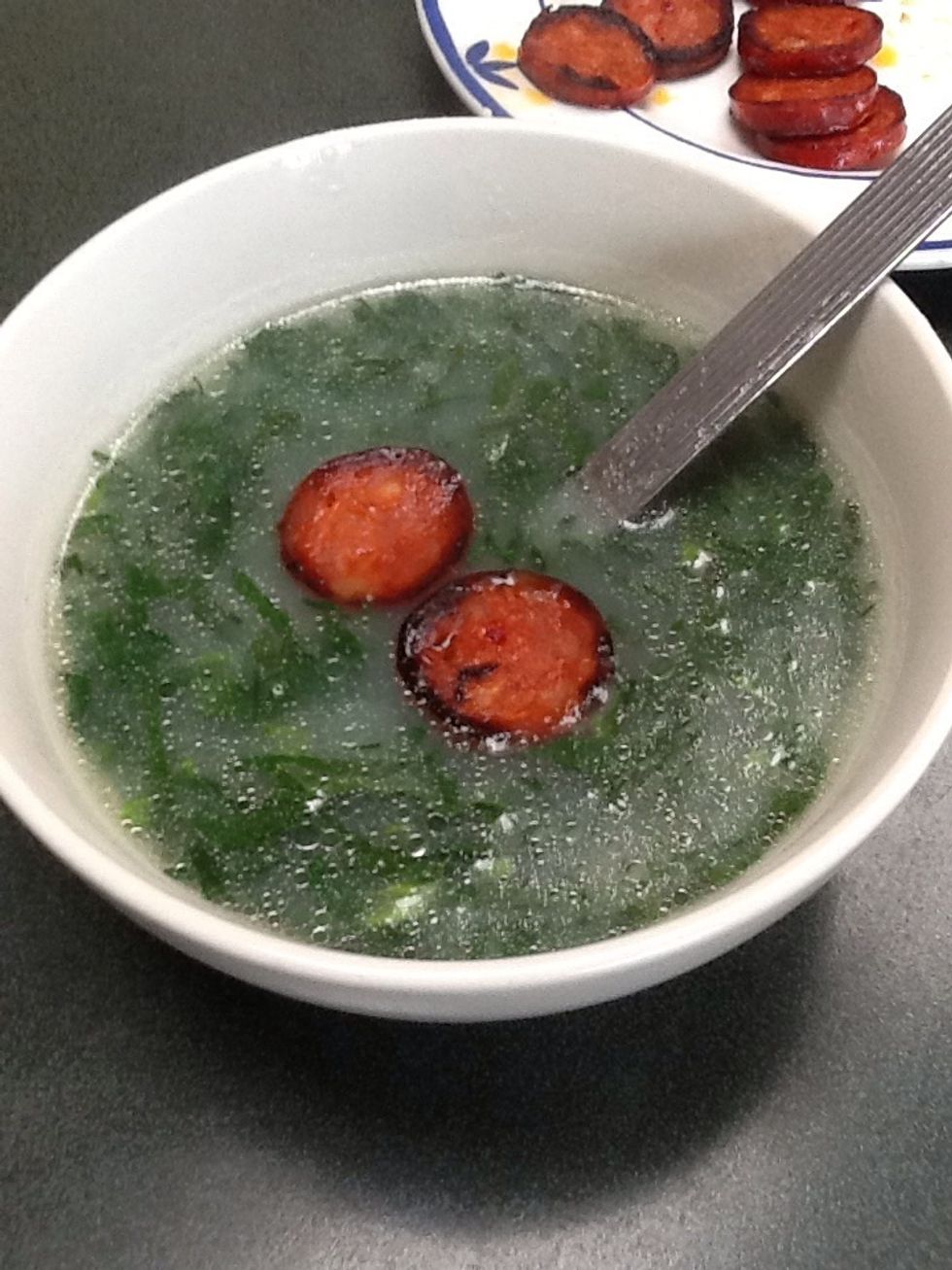 Serve on bowl add the sausage. If you liked if not you not have to then be vegetable soup
1bunch the kale
2litres of water
4 big potatoes
2gloves garlick
Portuguese or Spanish sausages
1/3of olive oil
Tea spoon of salt