How to make portland nutella cookies
These are pretty damn good! You can play science and try cayenne pepper or white chocolate chips as well. I just haven't tried yet. Enjoy!
11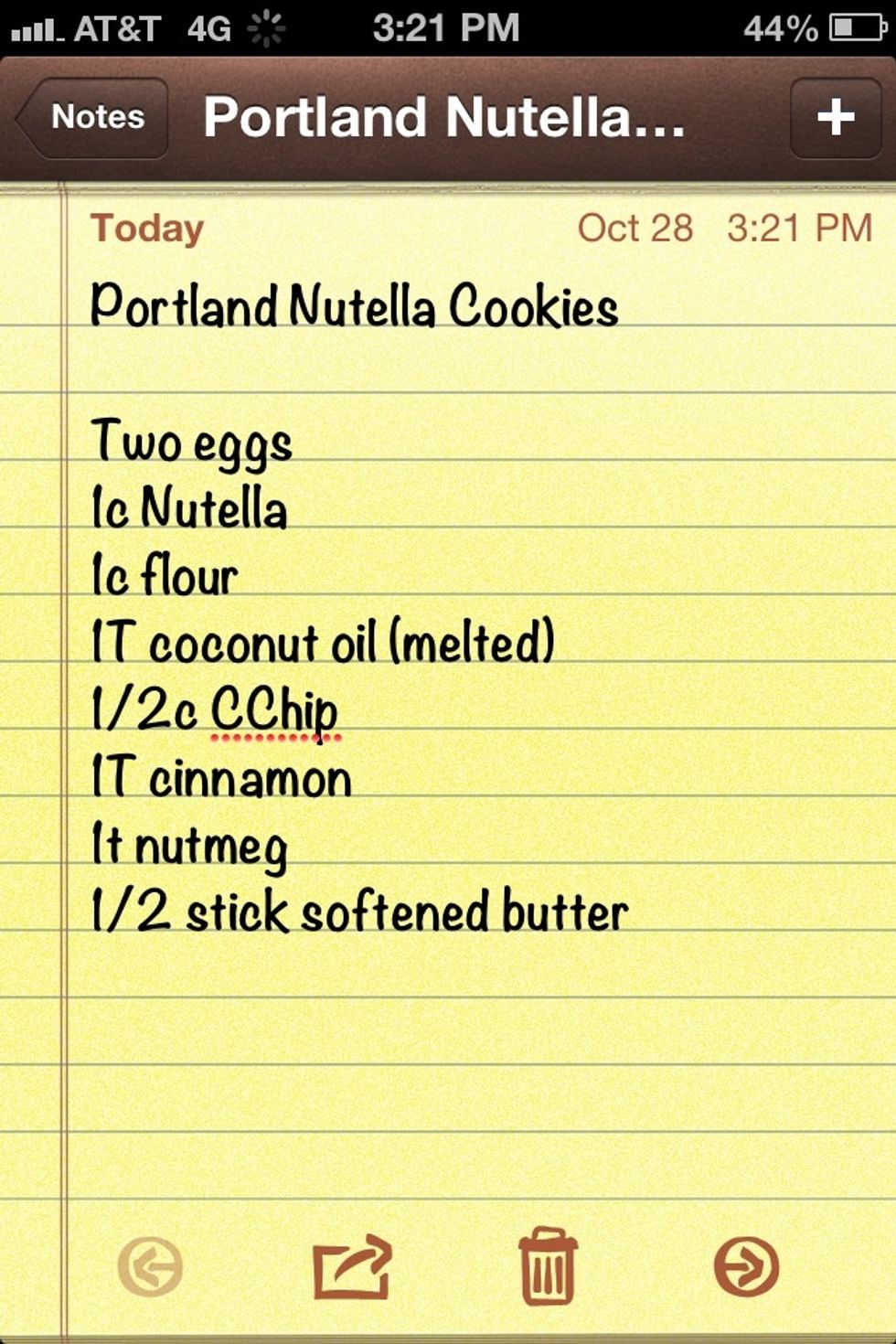 *EDIT* you need 1 1/4c flour. photo shows 1c.* Gather ingredients, also a medium mixing bowl, wooden spoon, baking sheet, foil, non-stick spray and pre-heat oven to 350.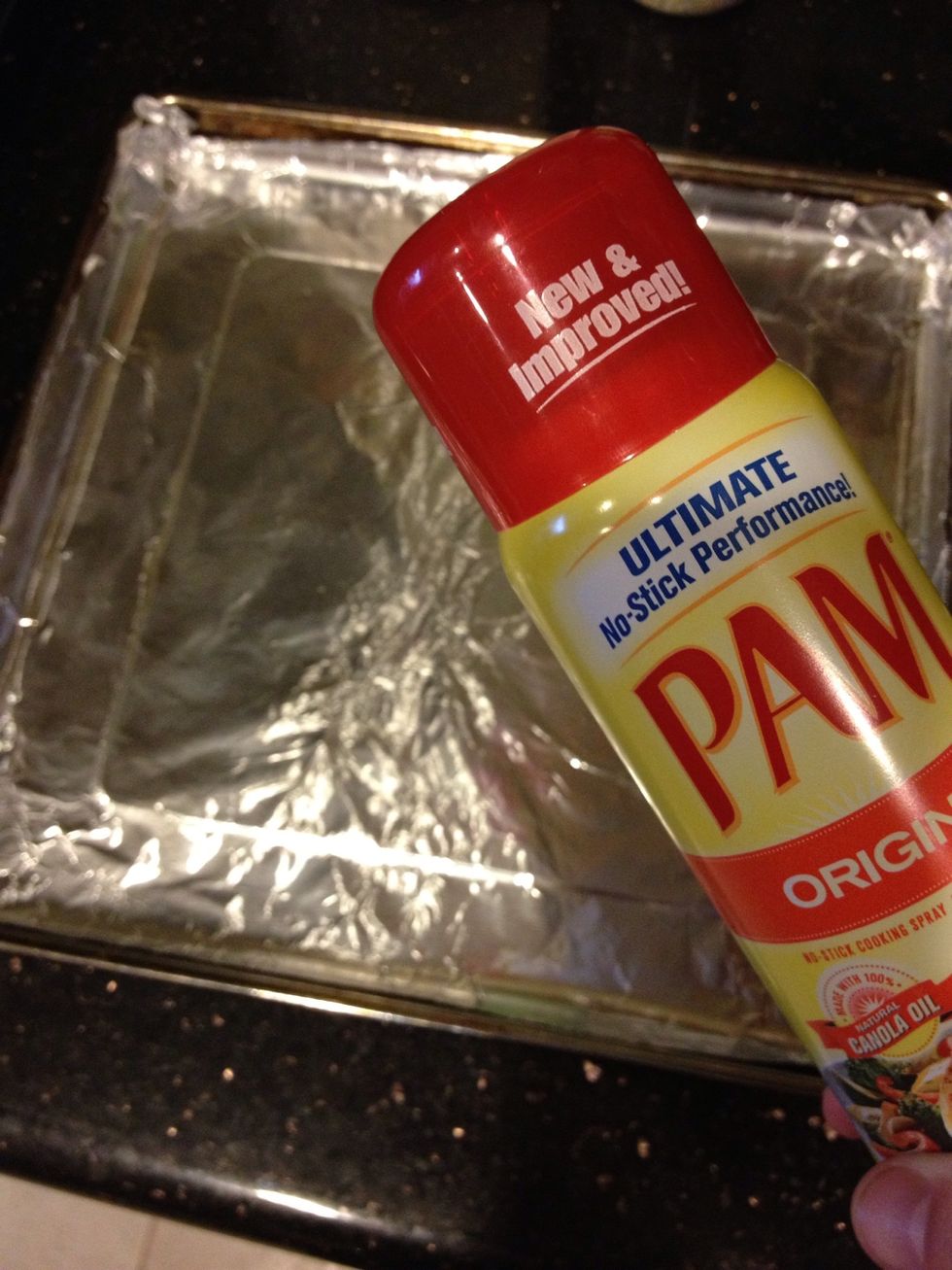 Place foil onto sheet and spray with non-stick or wipe down with butter/olive oil.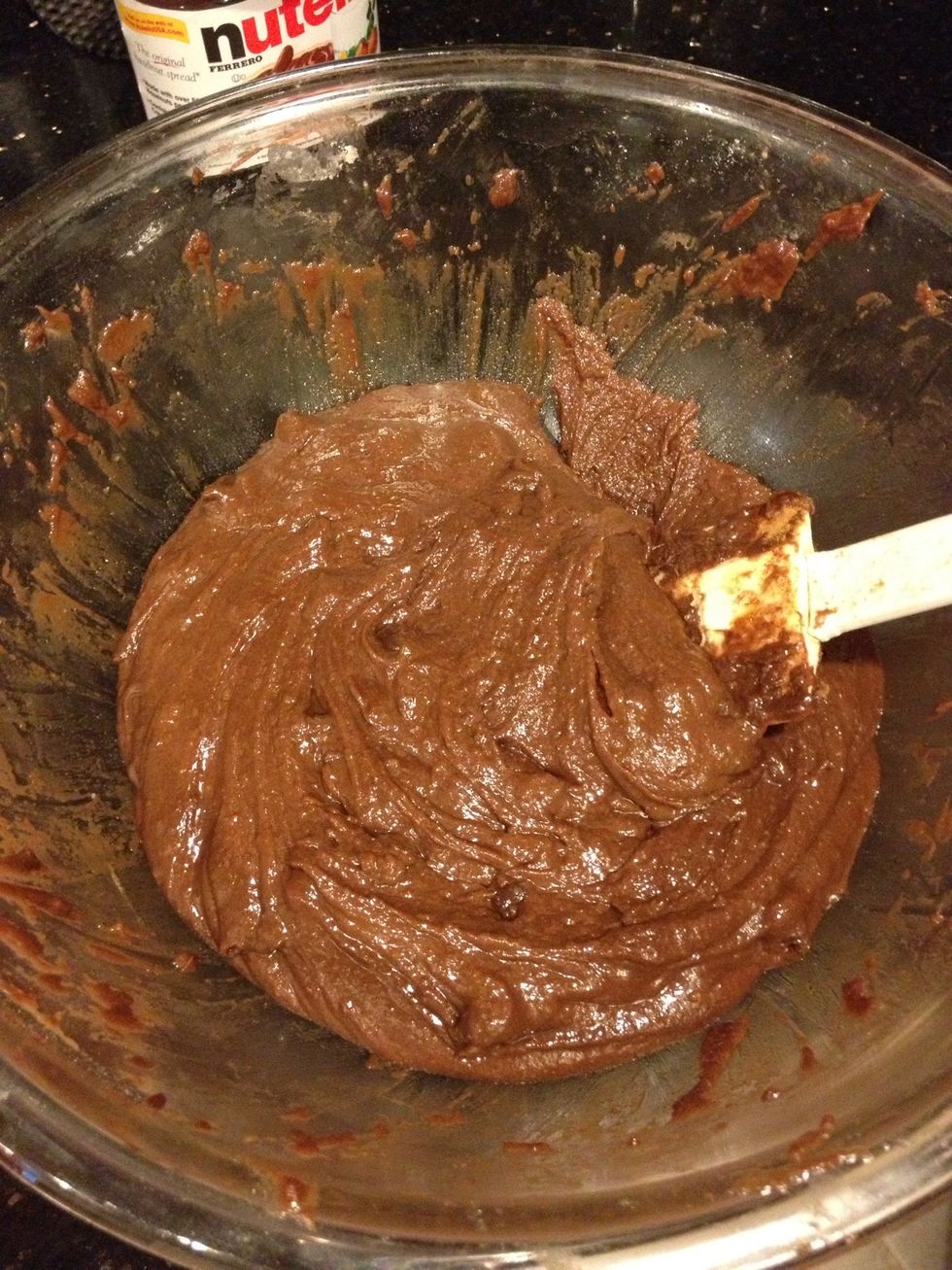 Mix all of the ingredients together into the mixing bowl. *You can mix all dry ingredients first then add others, but it doesn't really matter.*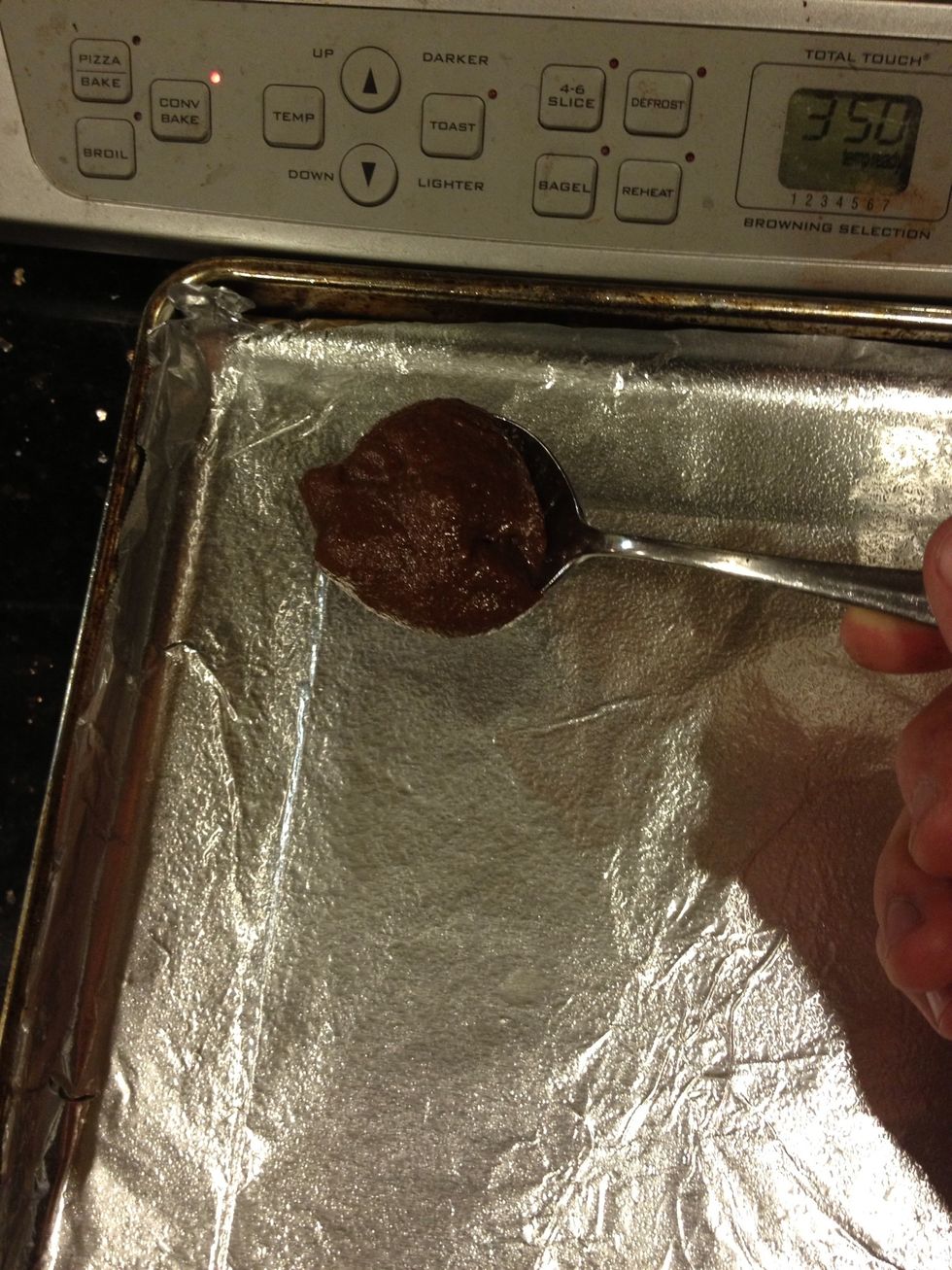 Use a spoon and place about a tablespoon (depending on how big you want them) of mix onto the sheet. Don't flatten the dough down, just drop it on.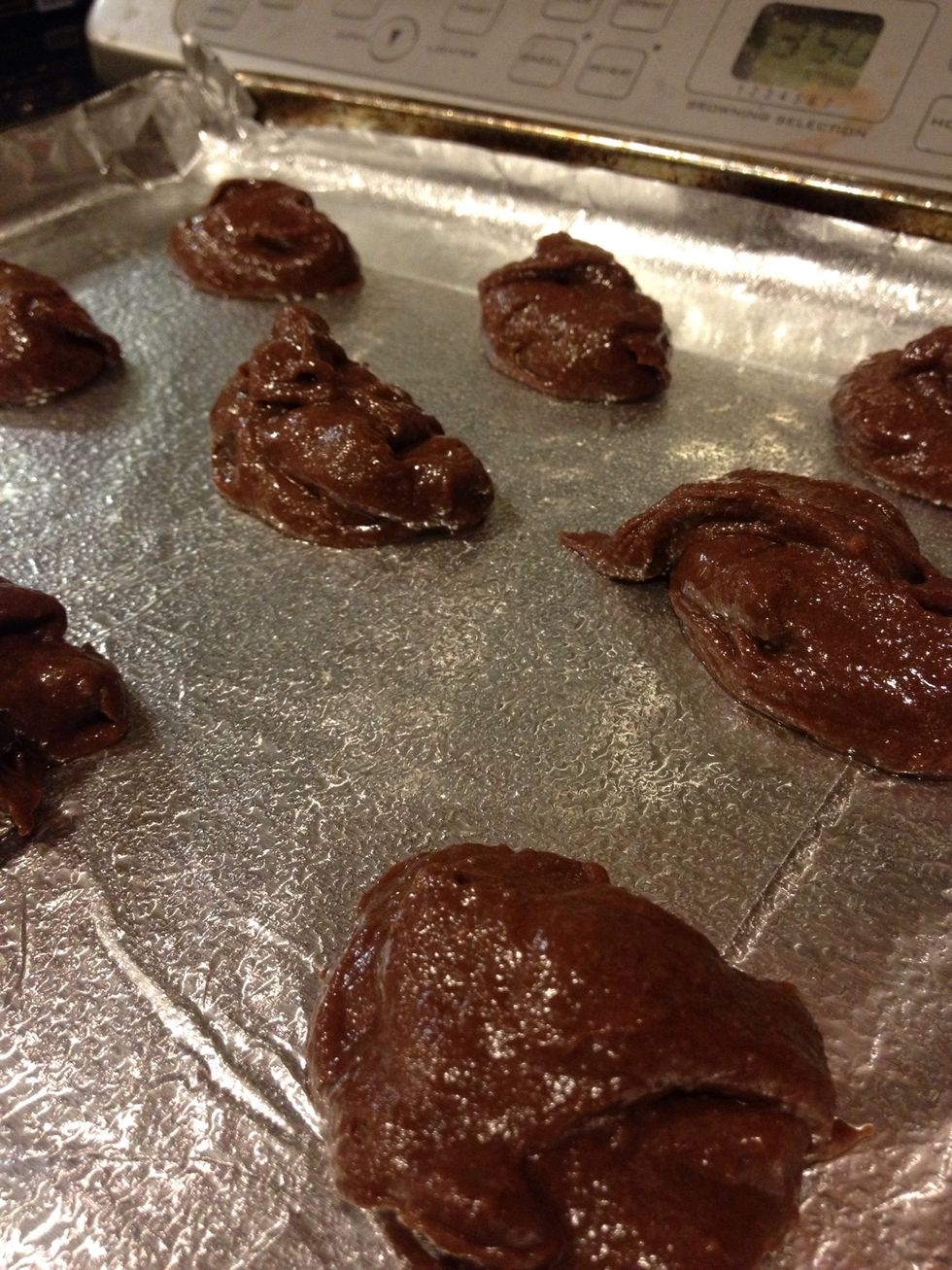 Leave about two-three finger widths between each cookie and the baking sheet sides as well.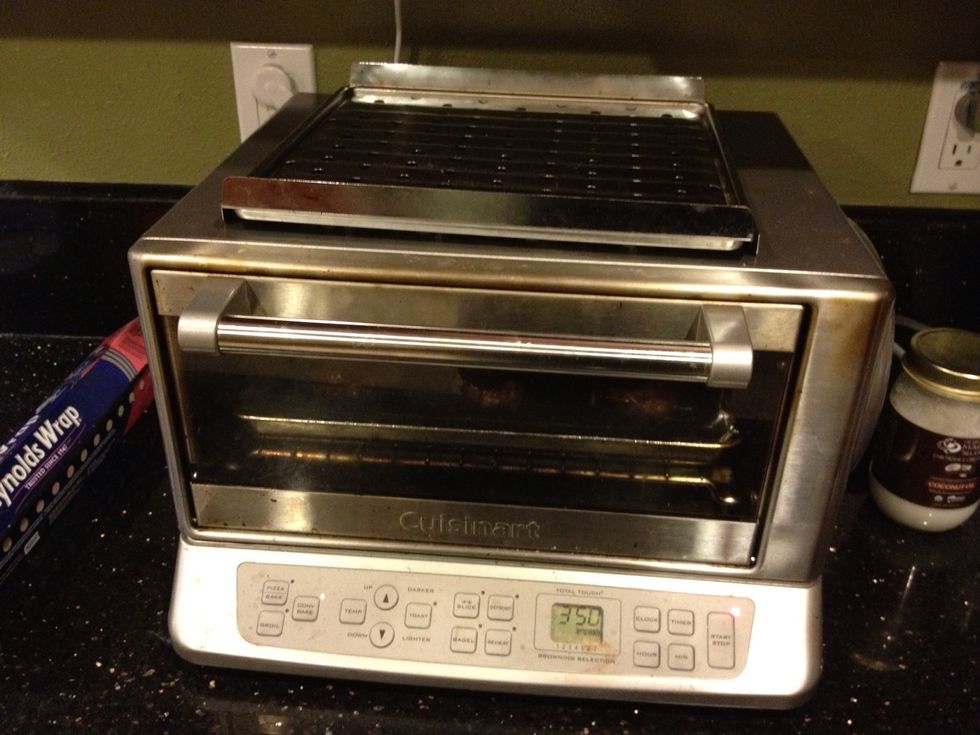 Place into the pre-heated oven for about 8 minutes. *If the edges start browning before 8 minutes then take them out*
Let cool for about two minutes and then enjoy with some milk!
1c. Nutella
1 1/4c. Flour
2 eggs
1/2 stick softened butter
1T Melted coconut oil
1/2c. Chocolate chips
1T cinnamon
1t nutmeg
(Optional: 1t cayenne pepper)
(Optional: substitute white chocolate chips/nuts