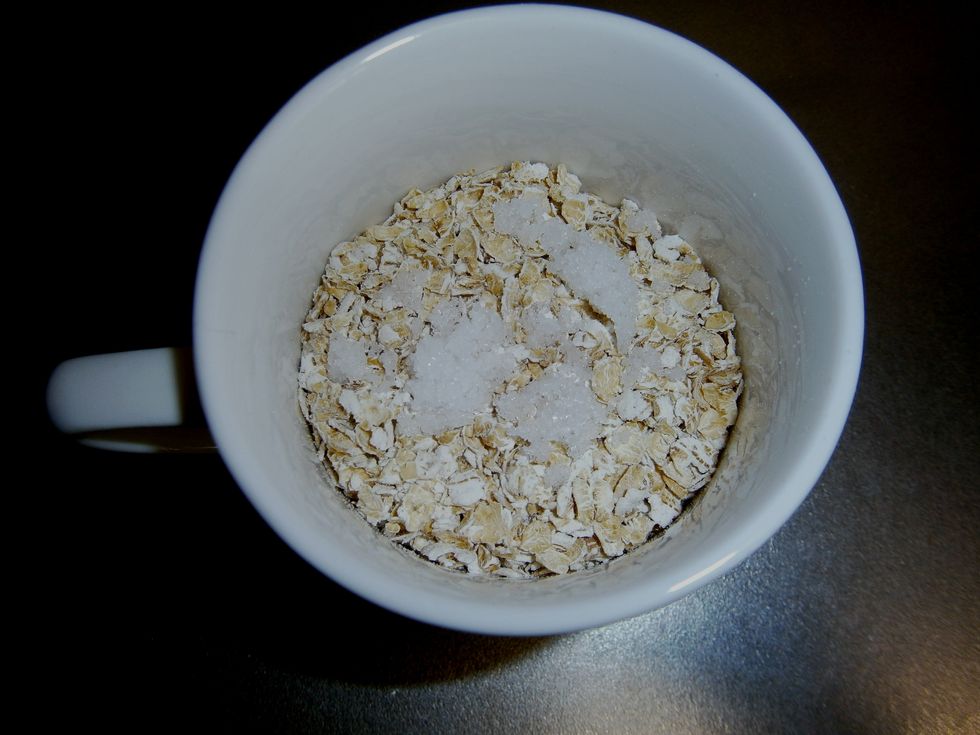 Put the oats in a cup. One serving for me would be 3/4 of a cup. The white bits are salt. Some people like to put sugar in porridge, but I prefer to do it the Scottish way with salt.
Stir the salt into the oats, put them in a pan and add a few slices of banana.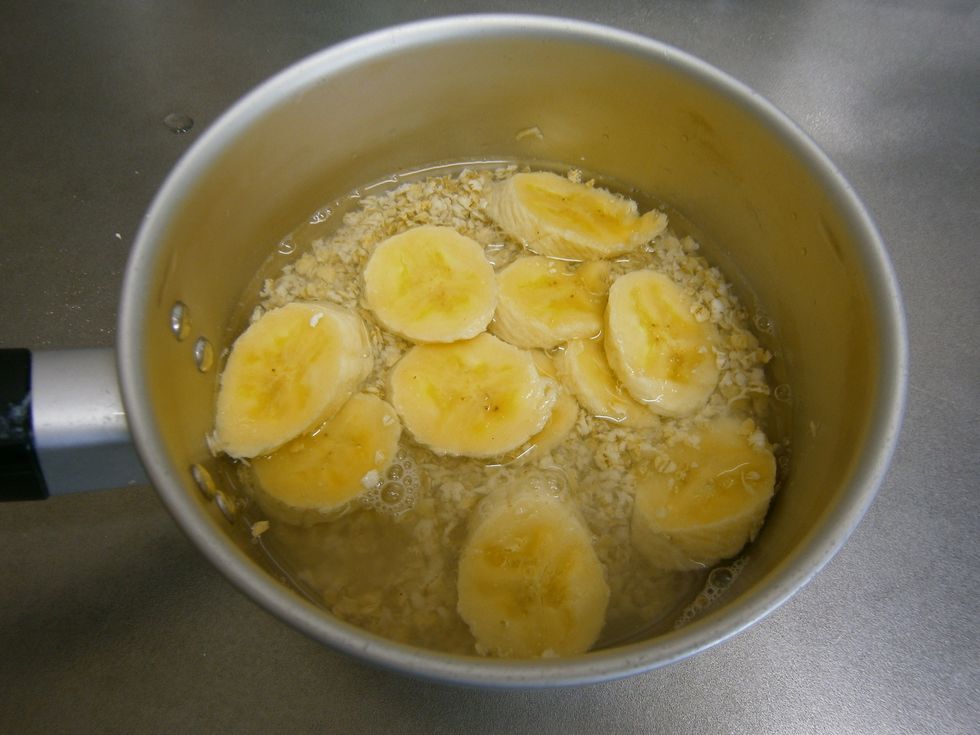 Add a cup and a half of water.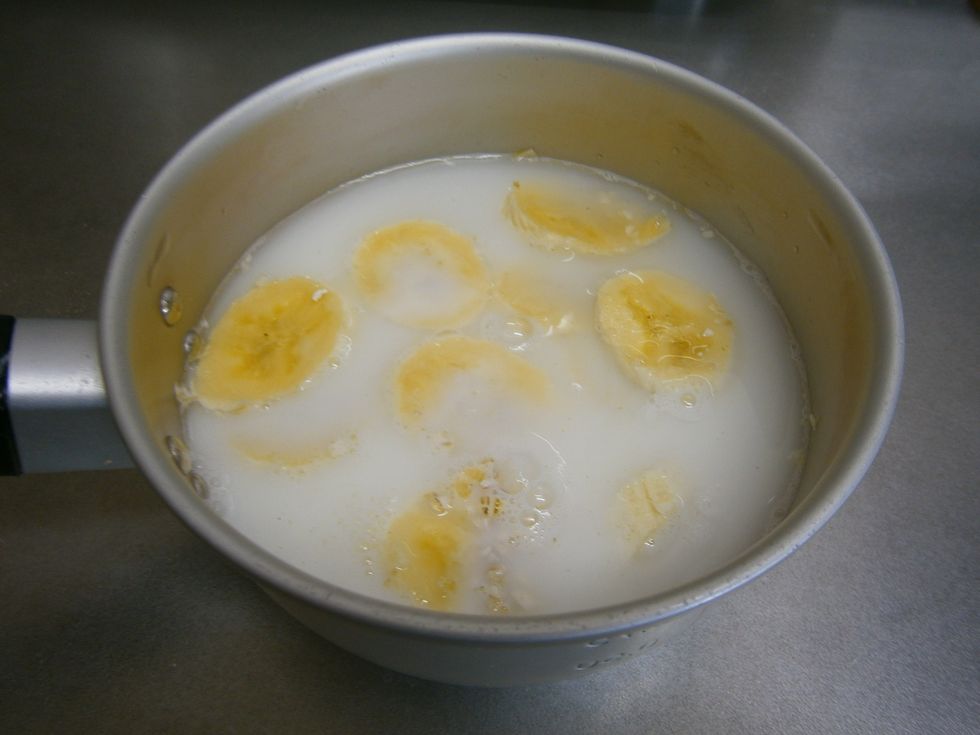 Add half a cup of milk.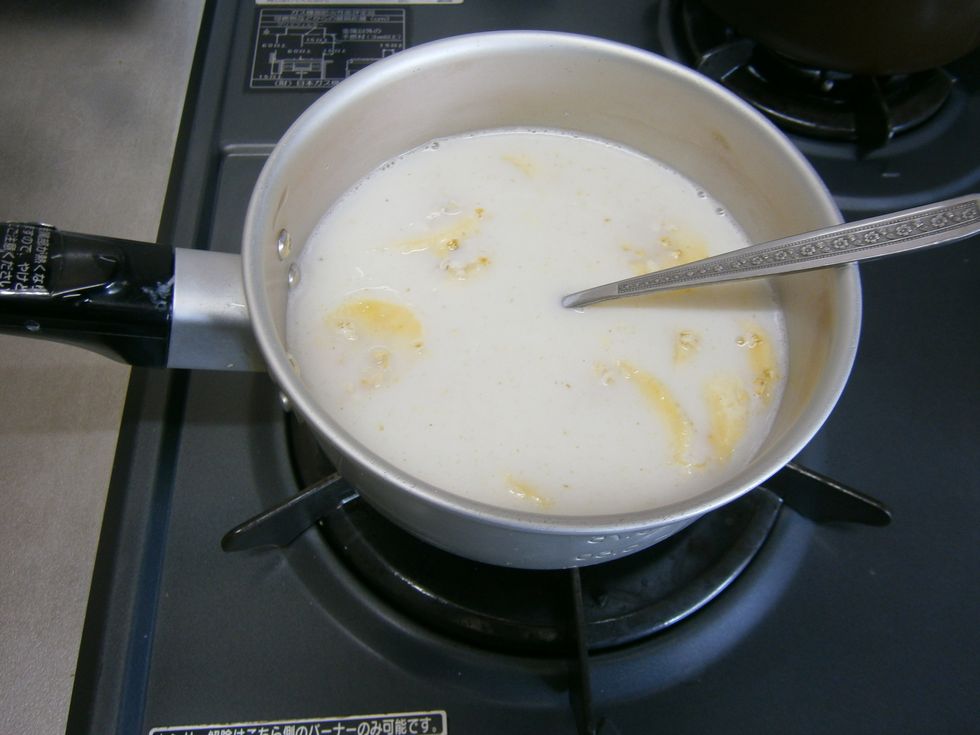 Put it on the stove over a medium heat.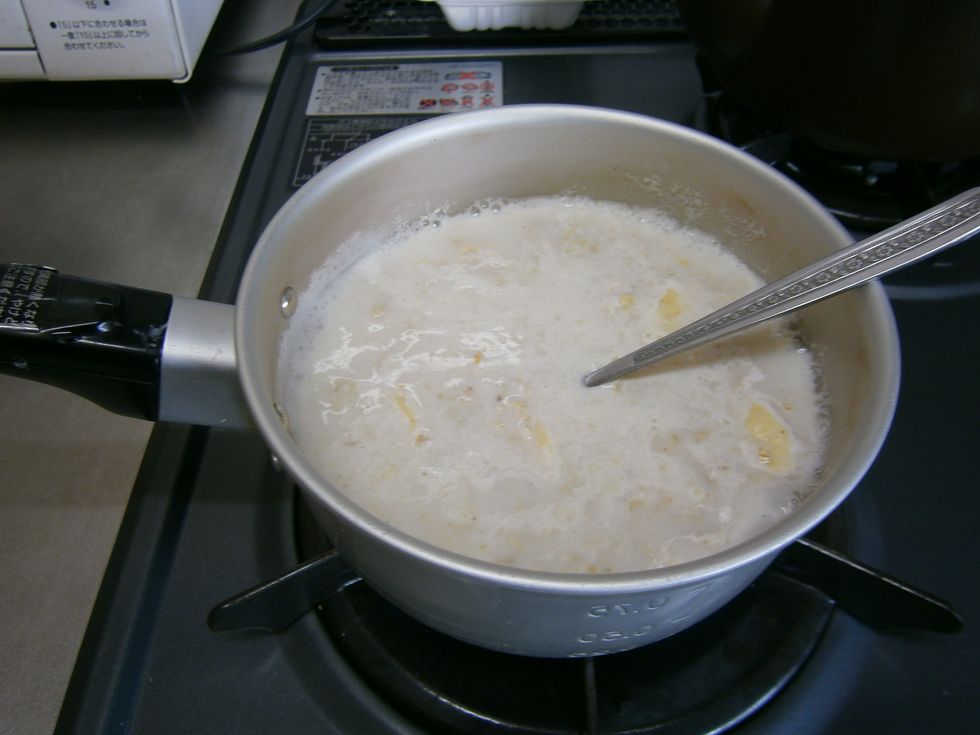 Keep stirring and watch while it starts to thicken.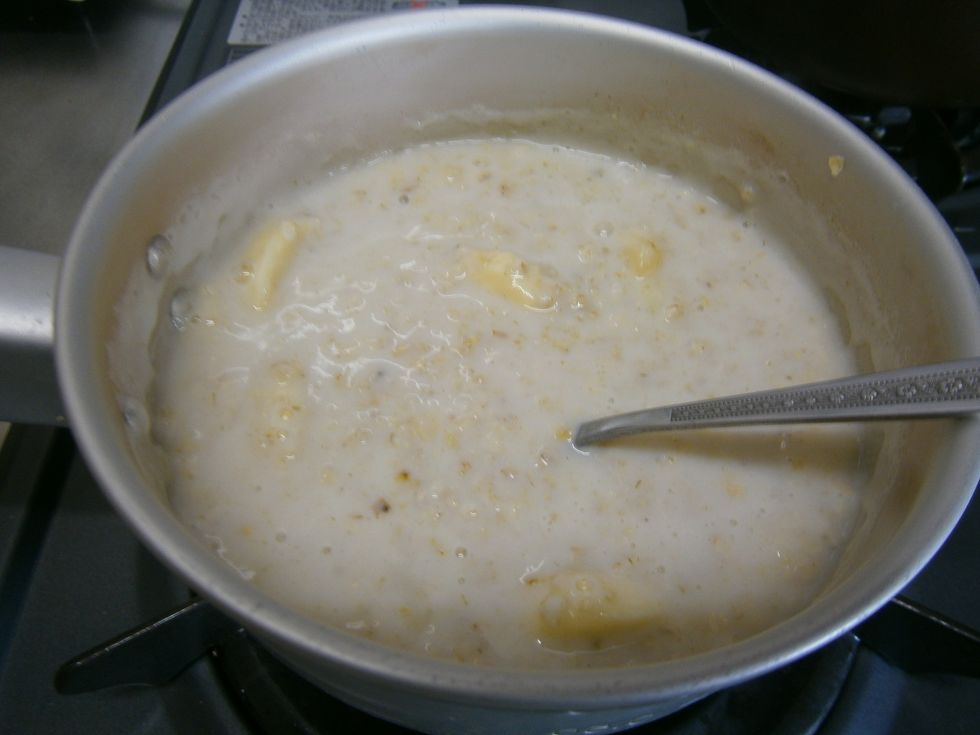 See how it's getting thicker and thicker? Bring it to the boil and let it simmer for about half a minute.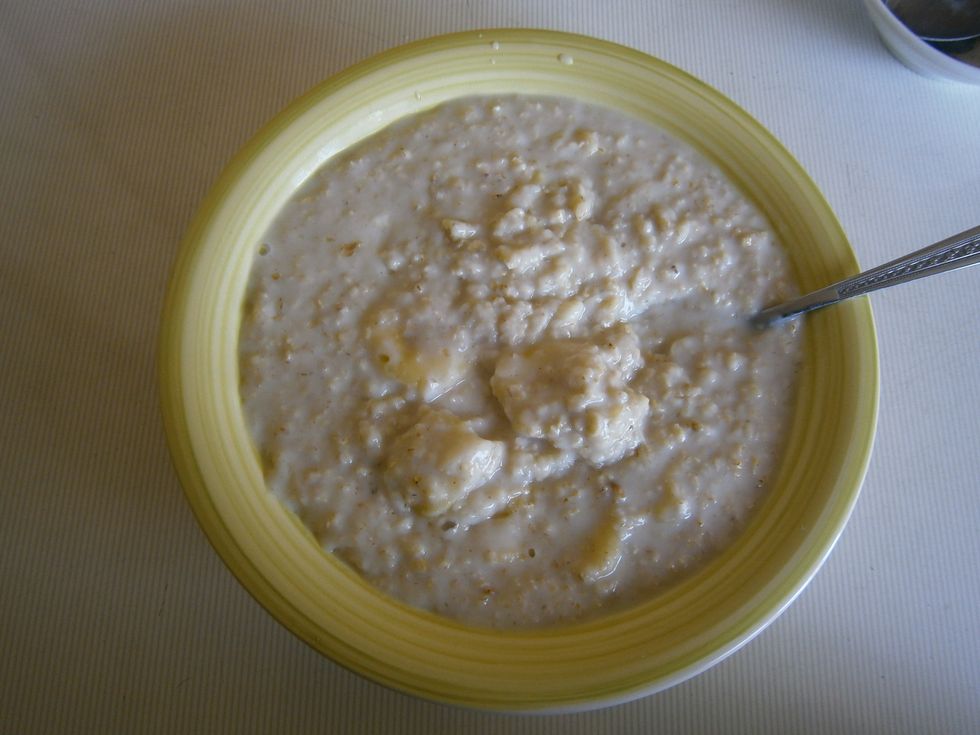 And there it is. A nice bowl of hot porridge with bananas to set you up for the morning.
The creator of this guide has not included ingredients