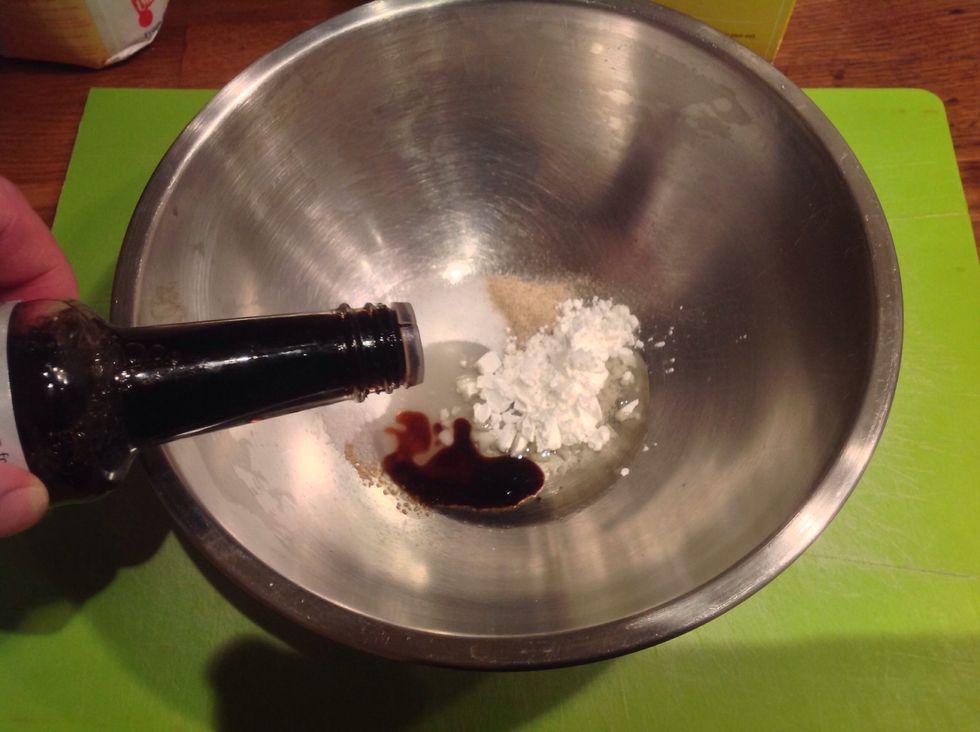 Mix ingredients to marinate and tenderise the meat. 1 teaspoon each of sugar, soy, oil and cornstarch and 1/4-1/2 teaspoon of white pepper. I don't add salt as there will be plenty from the Kimchi.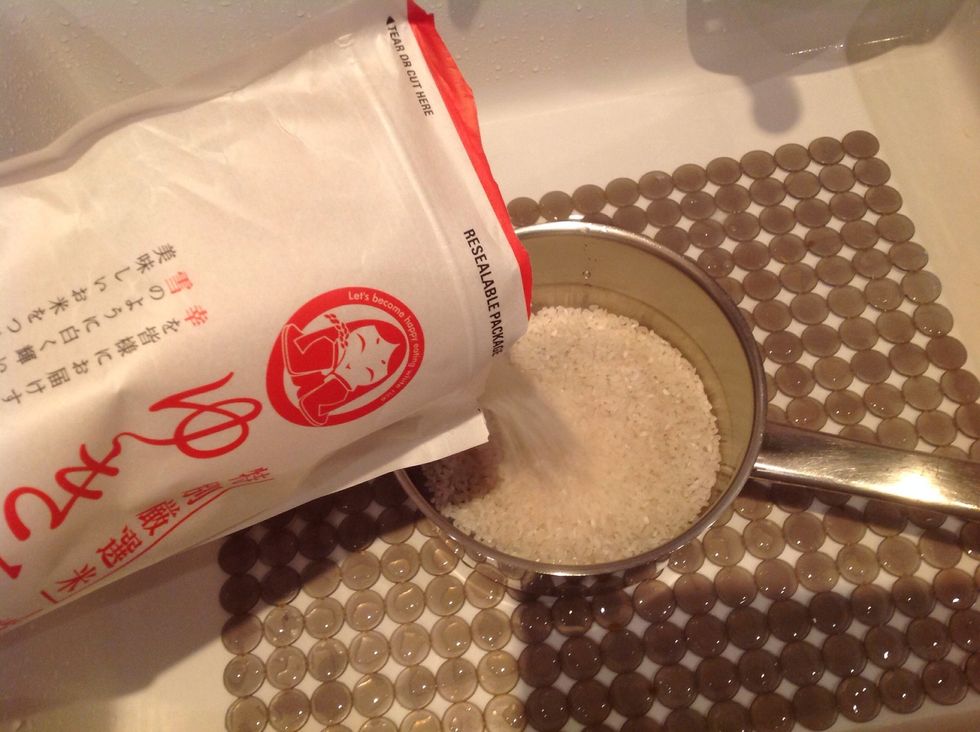 Prepare the sushi rice, rinse it to remove excess starch power and ideally leave to soak for 30 mins. Cook in pan with a close fitting lid, cook in accordance with recommendations on the packet.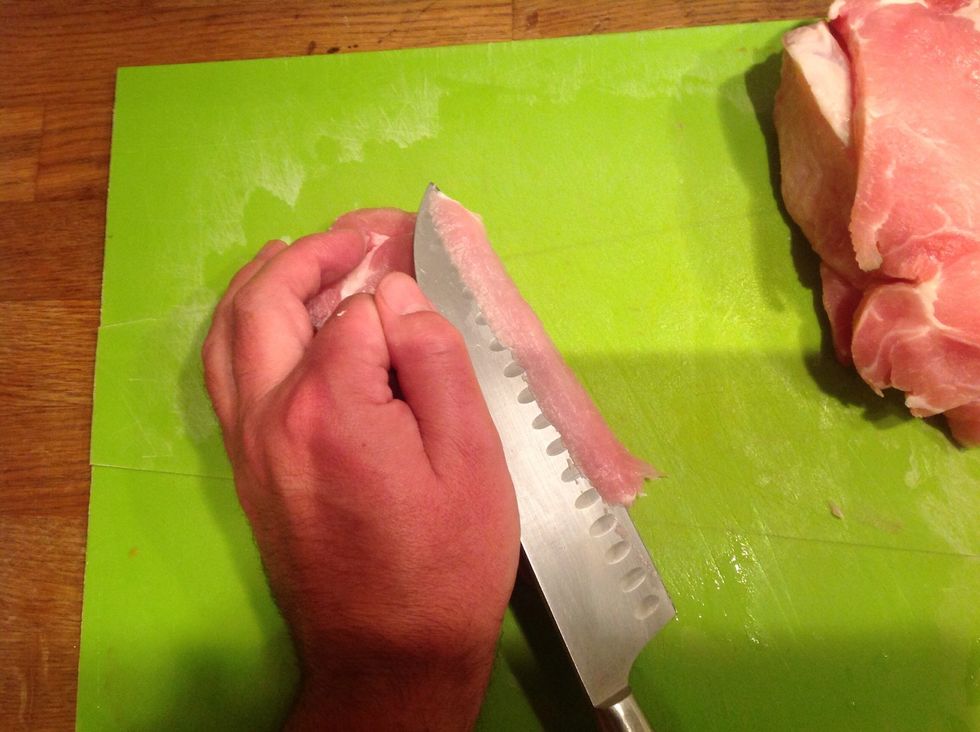 Slice the pork fillet across the grain into nice even thin slices that will cook quickly and evenly. Add the pork to the marinate ingredients mix well and refrigerate.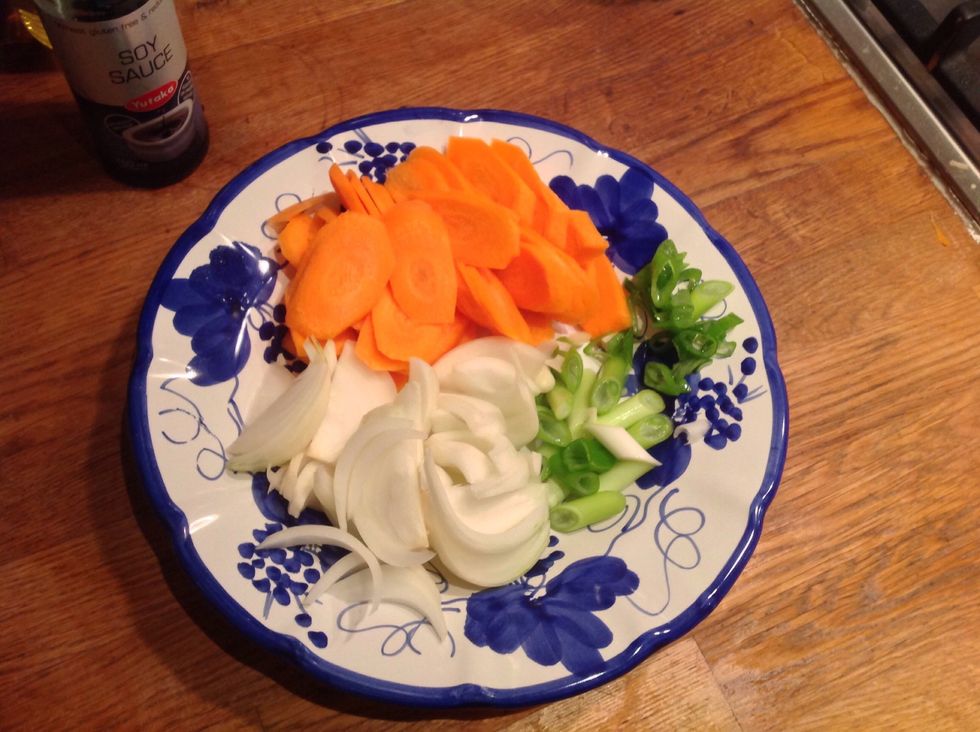 Chop the carrots, onions and spring onions (scallions) to suitable sizes for appearance sake and to suit the relatively short cooking period.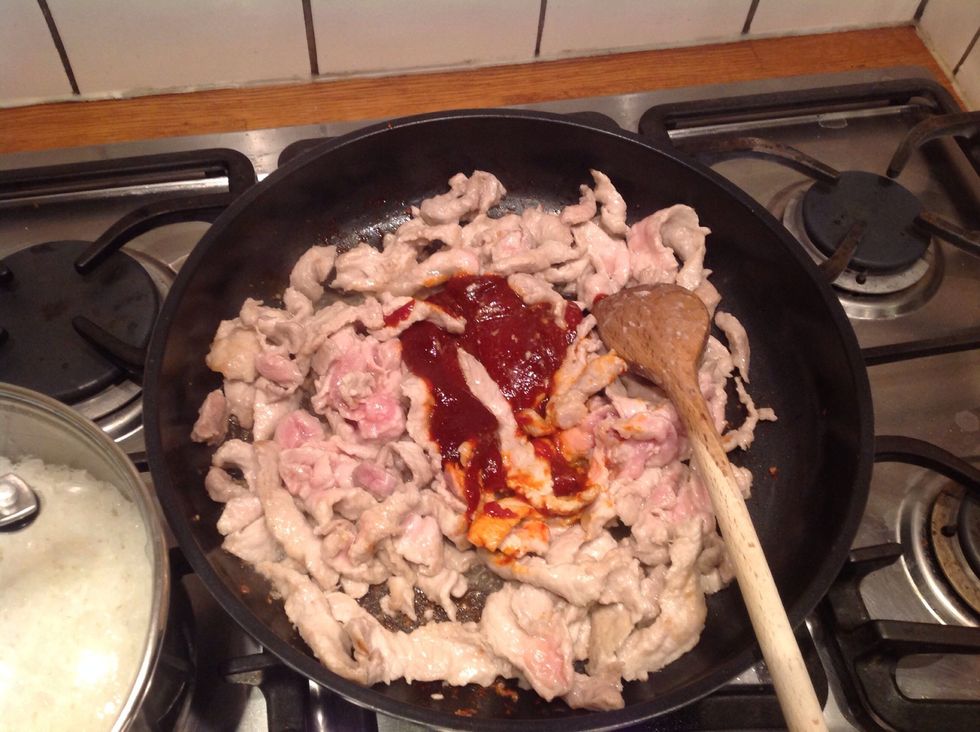 Add oil to a frying pan or wok and put on a medium high heat stir fry the pork, don't worry about cooking the pork all the way through at this stage. Add the Korean gochujang chilli and stir through.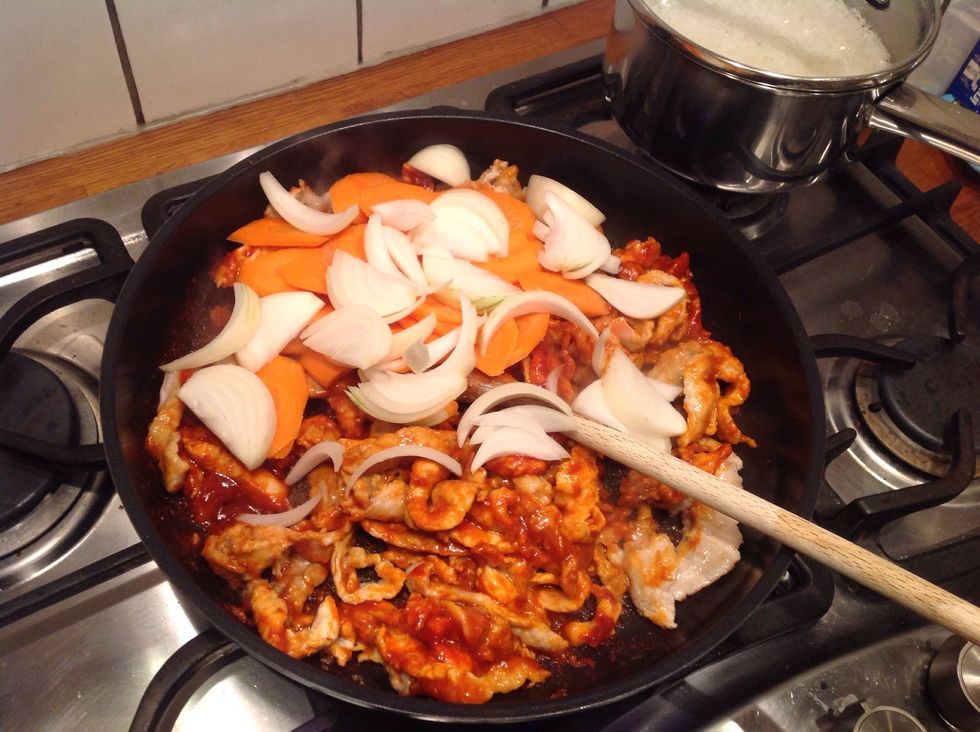 Add the onion and carrot, then empty in the kimchi and stir fry for a few minutes. Now add about 1/2 a cup of water and dash of soy. Turn the heat down add and allow to braise for a few mins.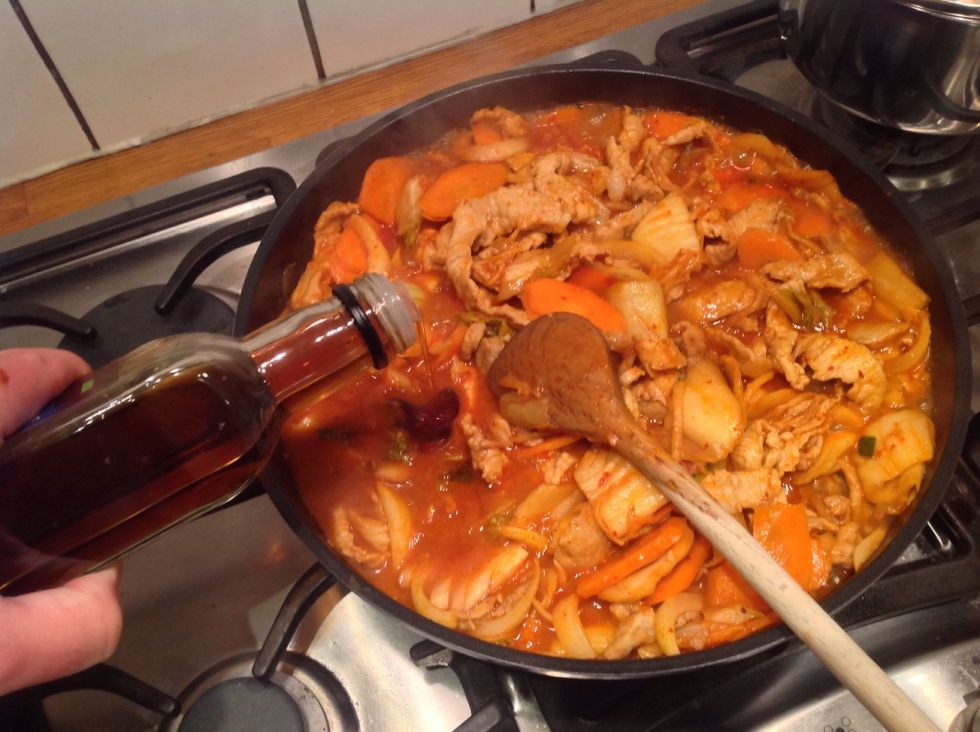 At the end of the braising add a teaspoon or so of toasted sesame oil and the spring onion. The meat should be tender and the carrots cooked but with a little bite. The sauce should be fairly thick.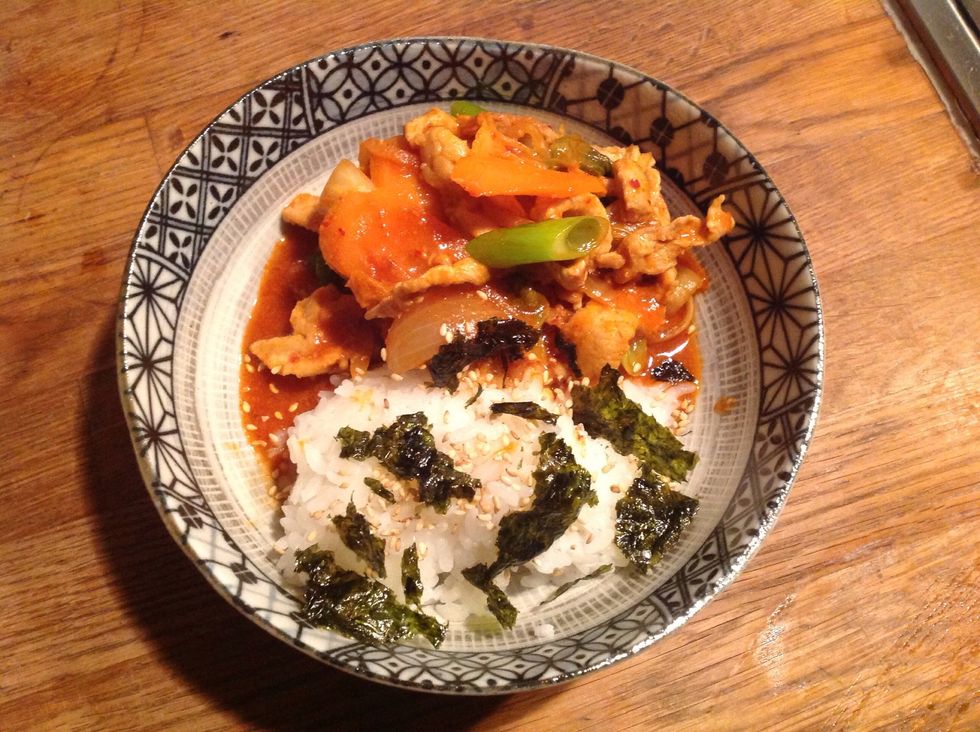 Serve with the rice, here I have also sprinkled a little sesame seed and some seasoned nori.
300.0g Kimchee
600.0g Pork fillet
1.0 Onions
1.0 Carrots
2.0tsp Soy
1.0tsp Corn flour (cornstarch)
2.0 Spring onions (scallions)
1.0tsp Sugar
1.0Tbsp Vegetable oil
1.0tsp Toasted sesame oil
1/2c Water
Sushi rice
1.0Tbsp Gochujang (Korean chilli/soya paste)