This is a easy way to cook a hole pork tenderloin. You can also use chicken or turkey filet instead of pork.
1342
Pre heat your oven to 200 g. celcius.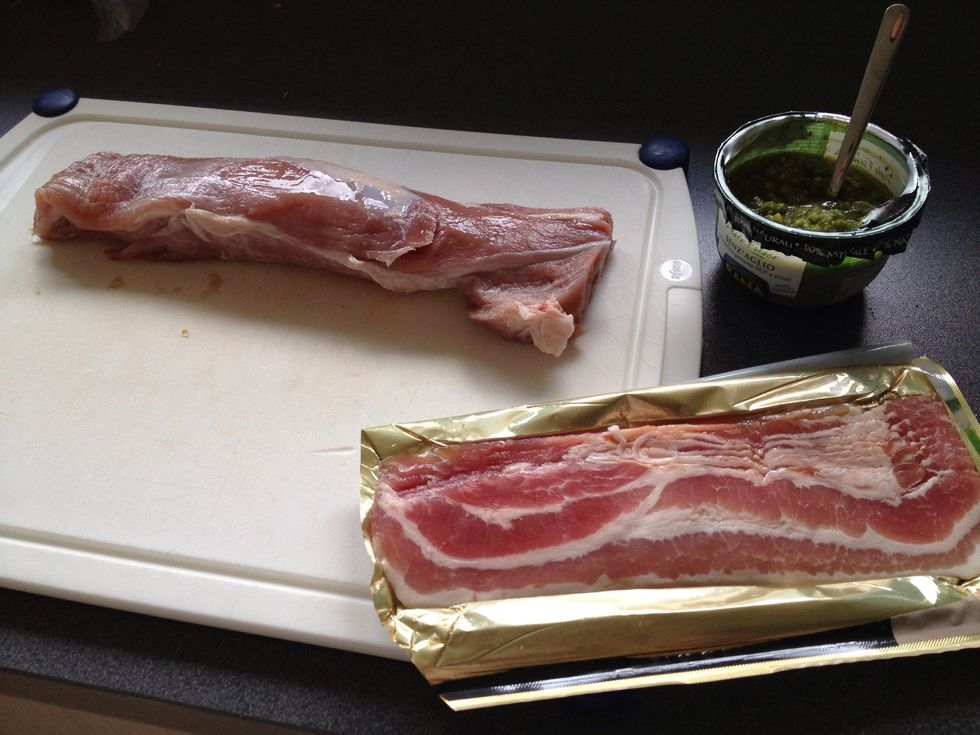 Gather all the ingredients
Cut pockets into the meat. Make to wash your hands before touching the meat.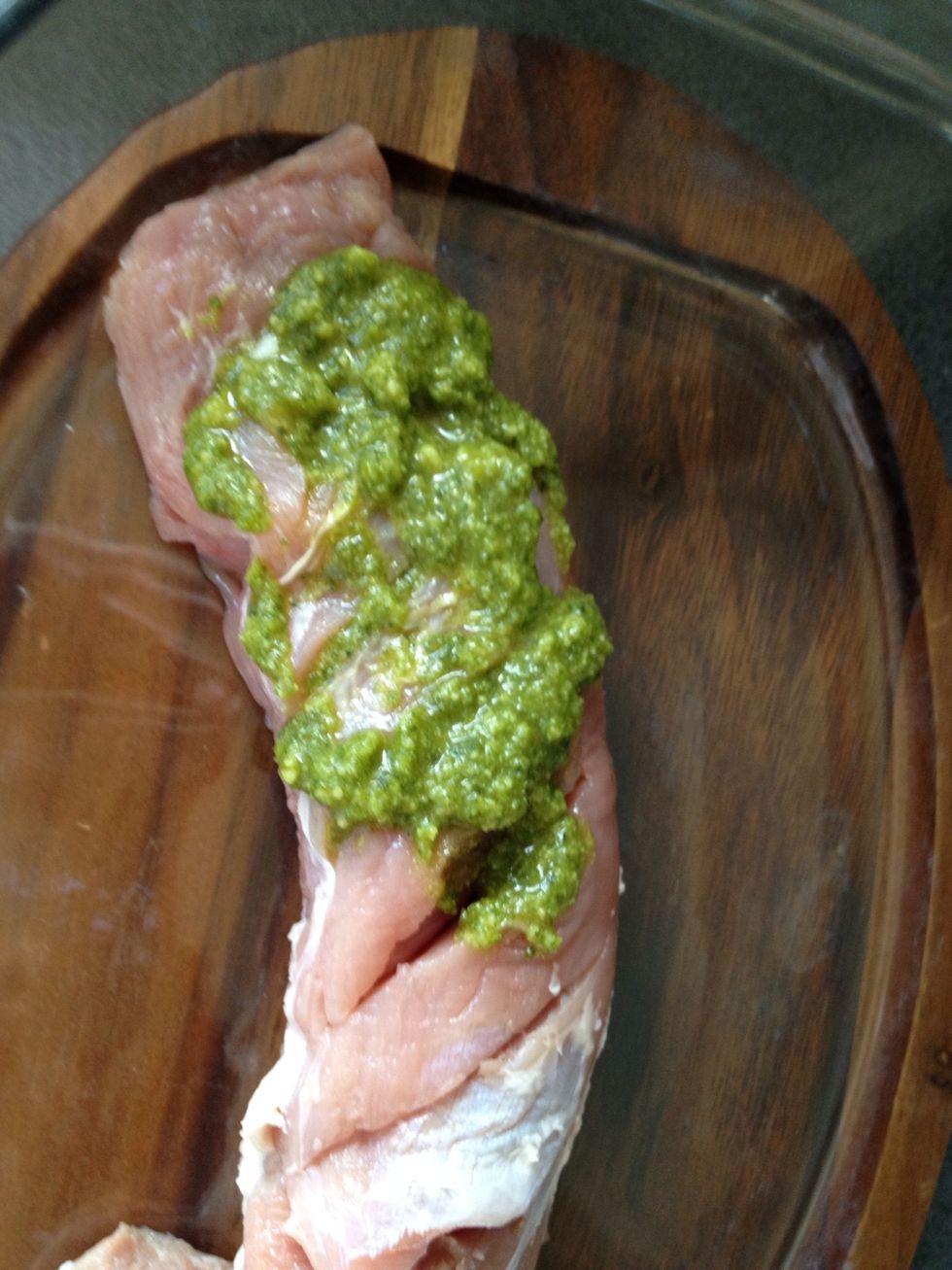 Put the meat into the dish and start filling the pockets with pesto. Don't put the spoon that touches the meat into the pesto, use two spoons, one for the pesto and one to fill in the pockets.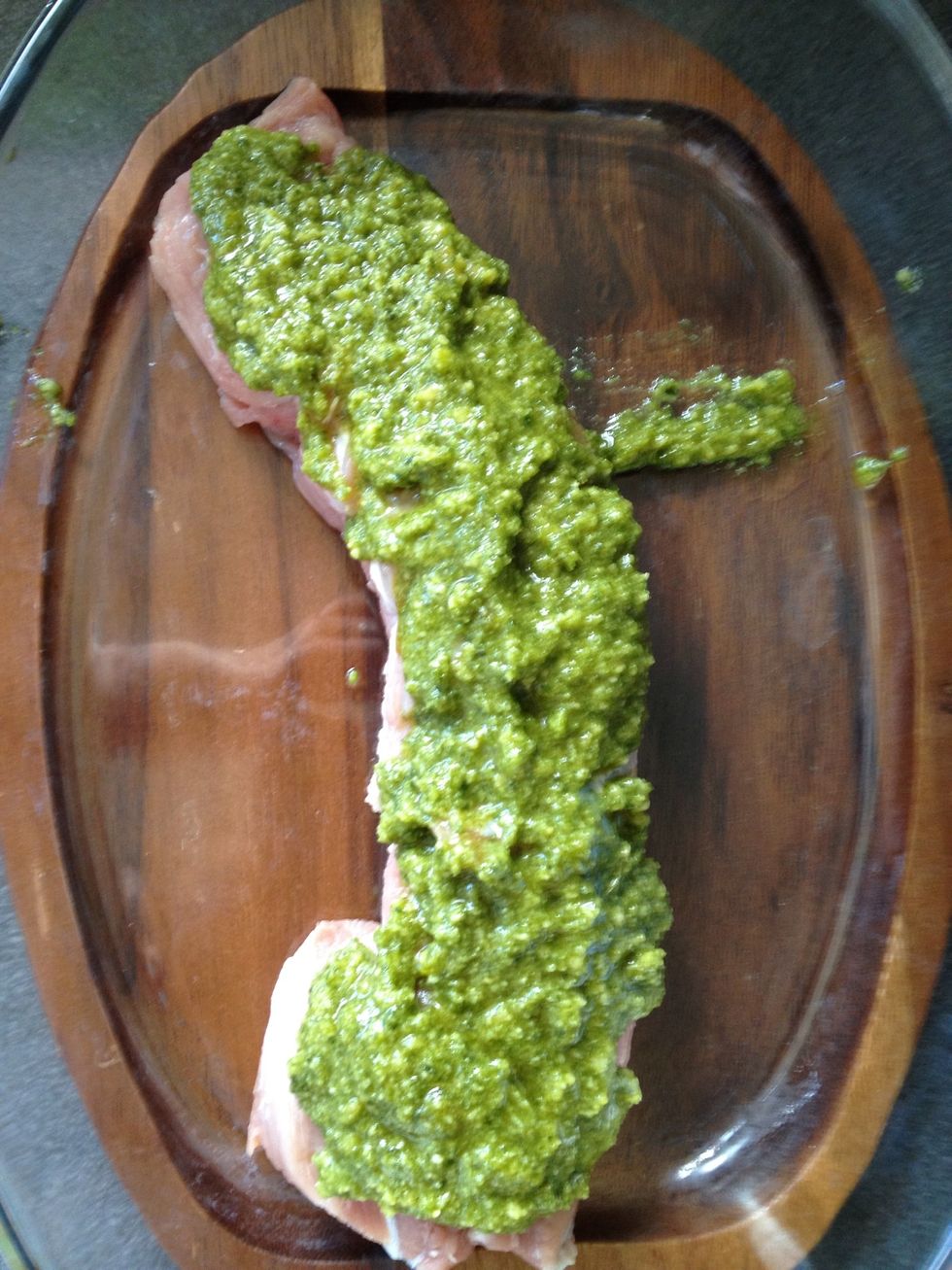 All covered in pesto. Please notice that the wooden thing under my dish is just a trivet to protect the table 😉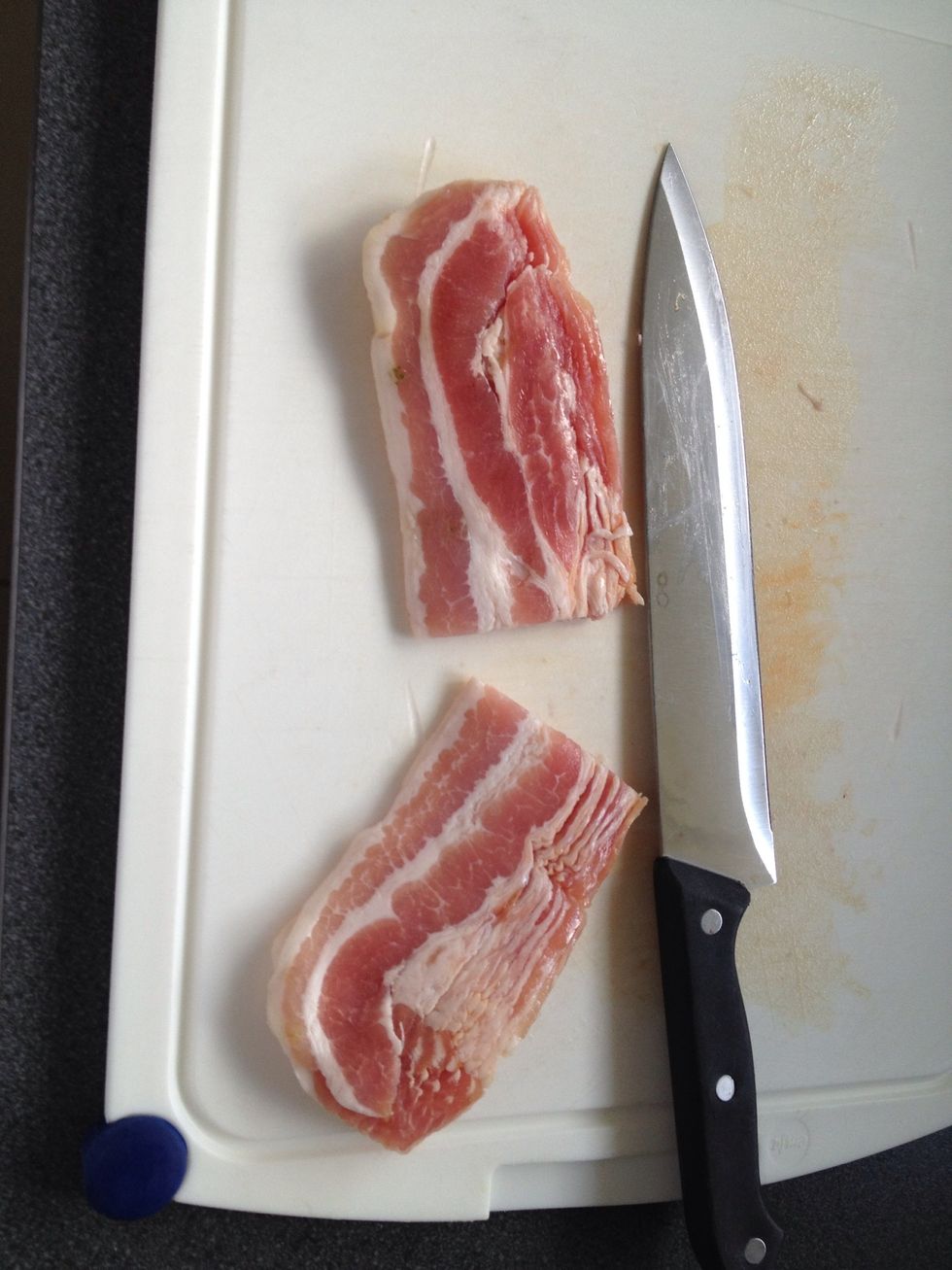 Cut the bacon in two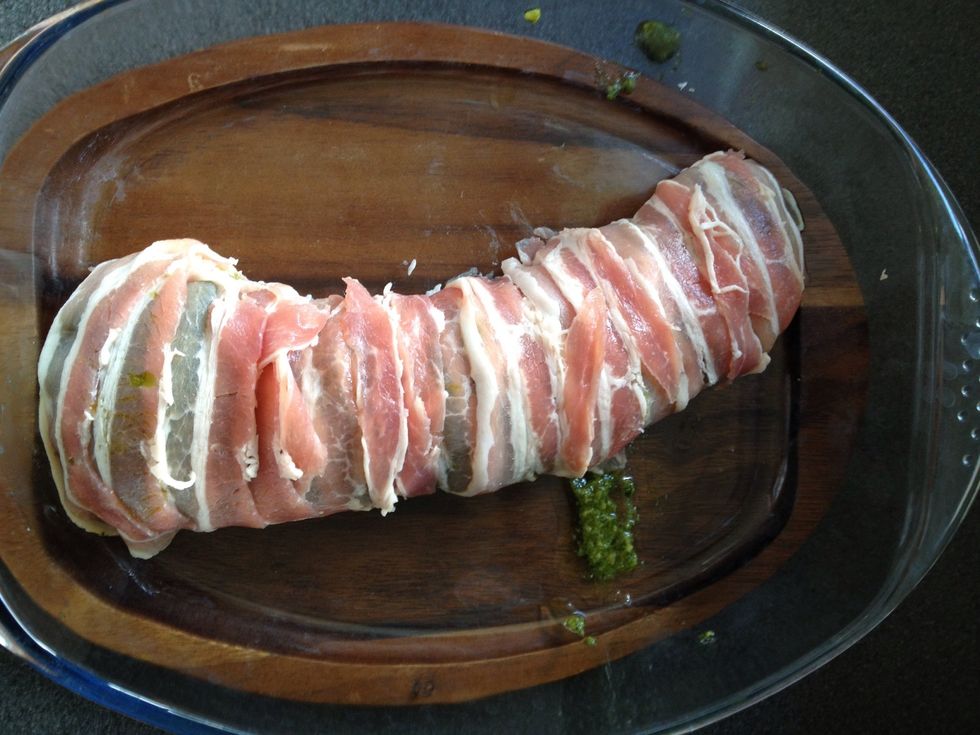 Wrap the bacon around the meat. (I only wrap the bacon on top of the meat, you can wrap it all around, but it will get messy :-)) and put the dish into the oven for 40 minuts.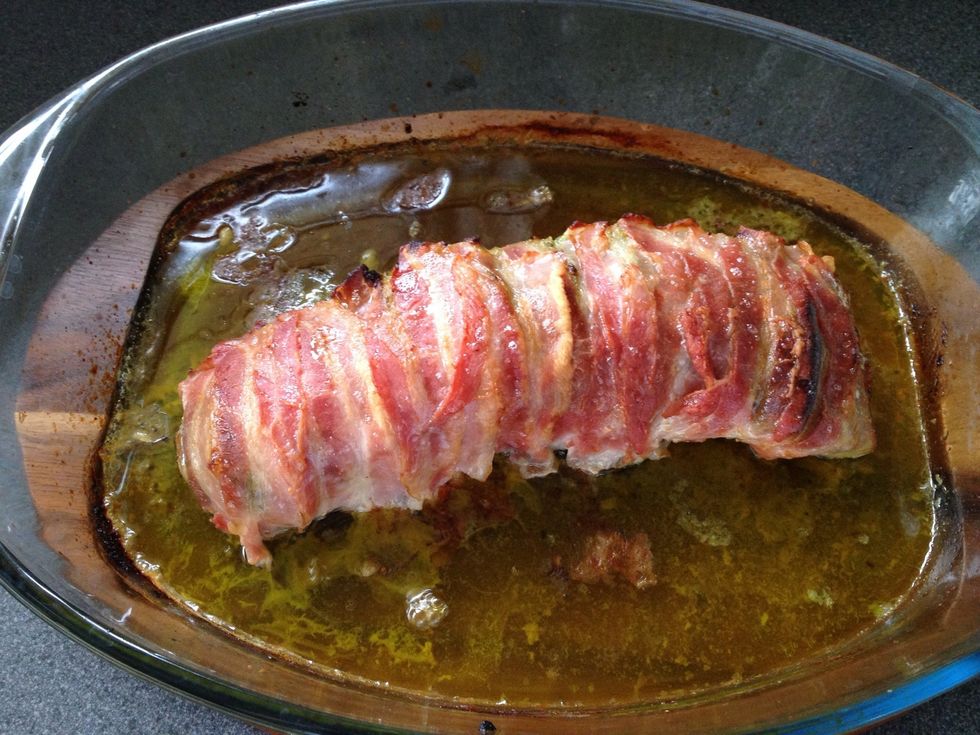 This is the pork tenderloin after 40 min in the oven 😊
This is how I like to cut it. I serve it with either cream baked potatoes (see a recipe for this dish at my profile) or oven baked vegatbles :-)
Feel free to comment or ask questions 😃
500.0g Pork tenderloin
150.0g Sliced bacon
140.0g Pesto
A oven proof dish