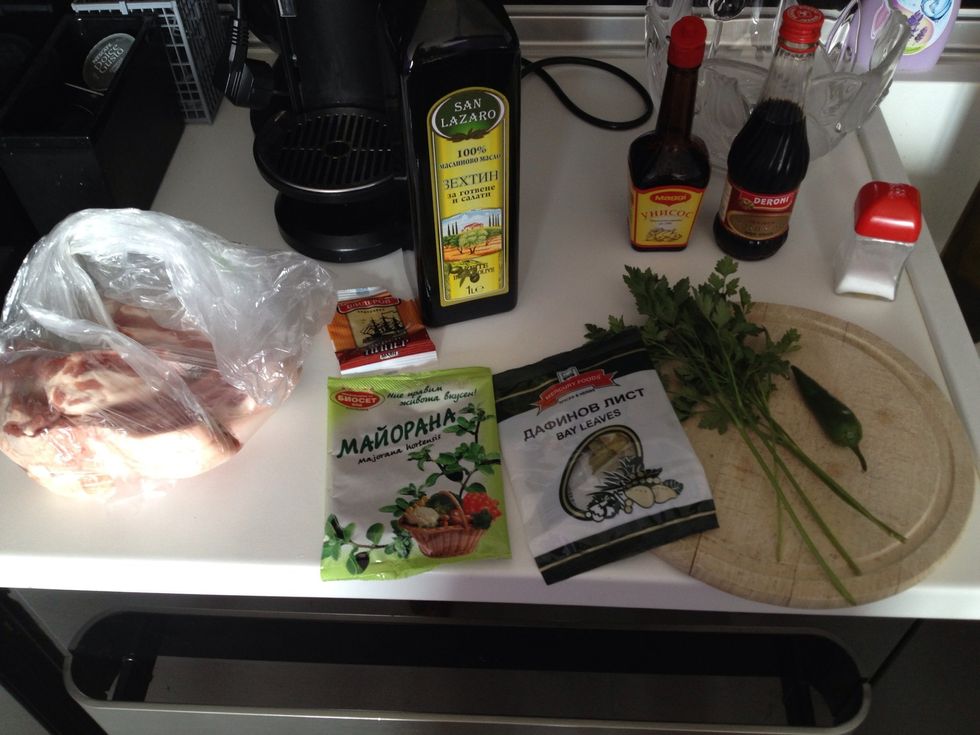 Slice the finely chopped parsley and the spicy pepper and mix all spices.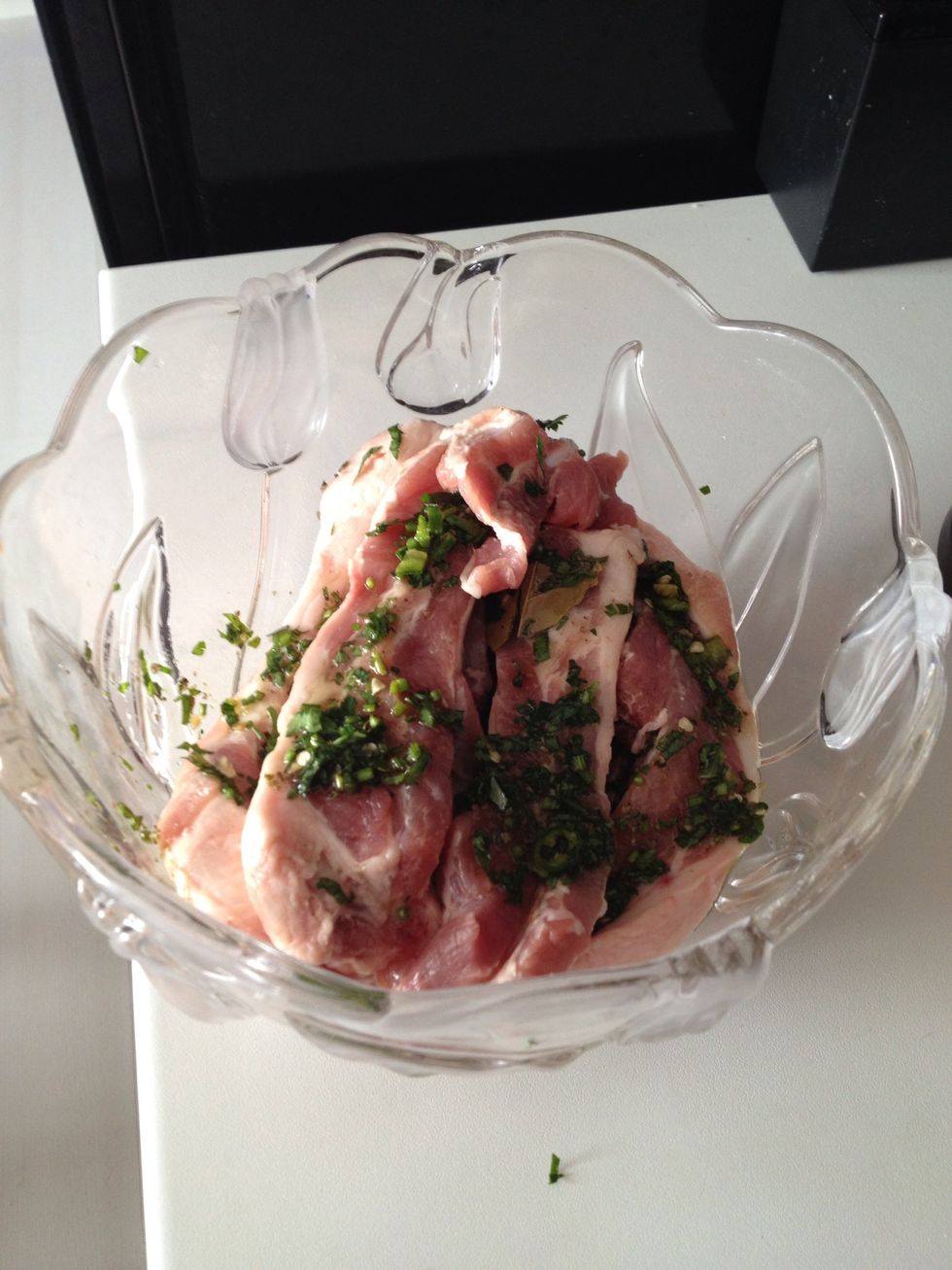 Rib roll with marinade and leave for 1 hour in the refrigerator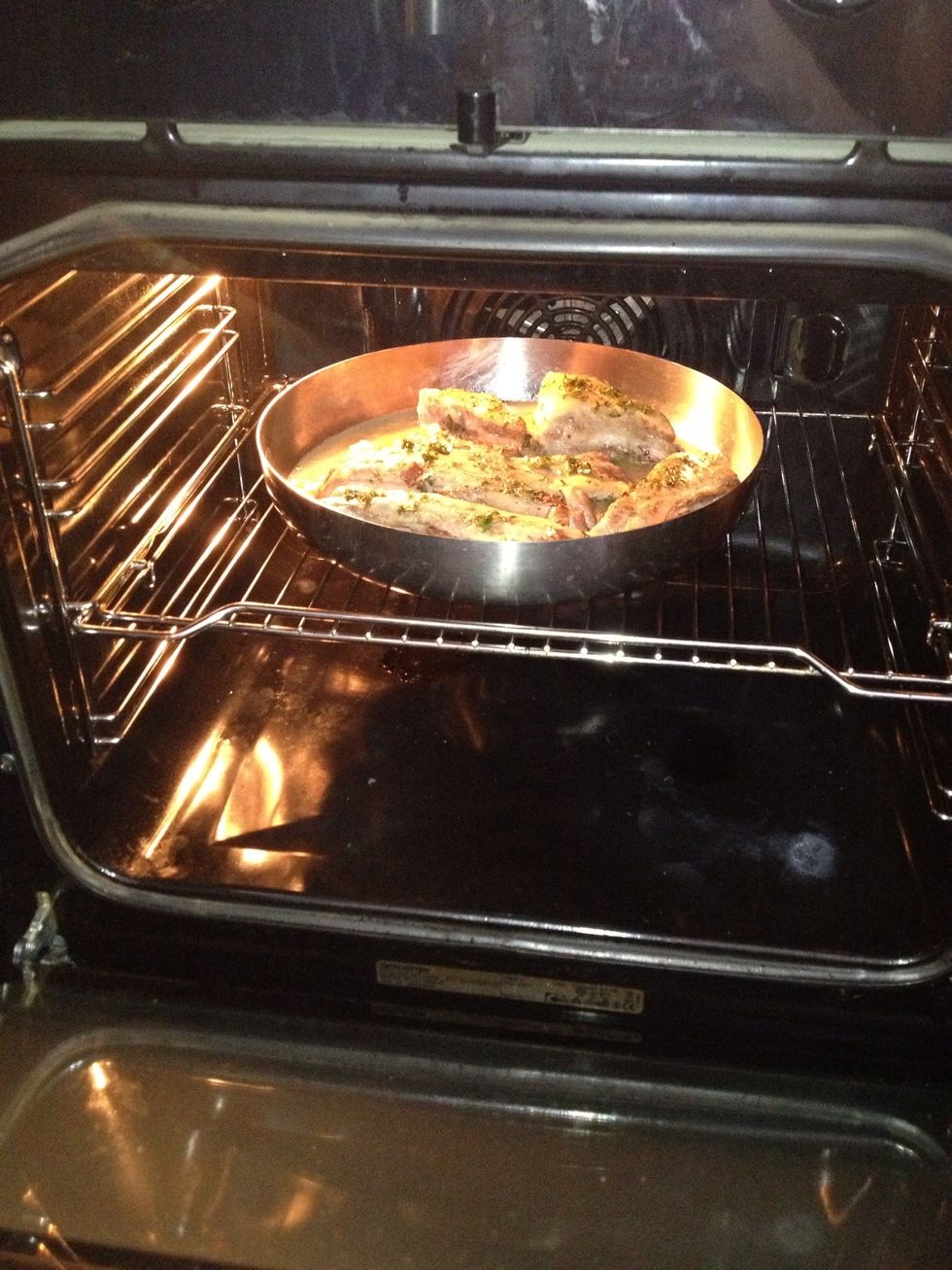 Then put in a baking pan with 1 cup of water and bake in the oven at 180' for 60-70 minutes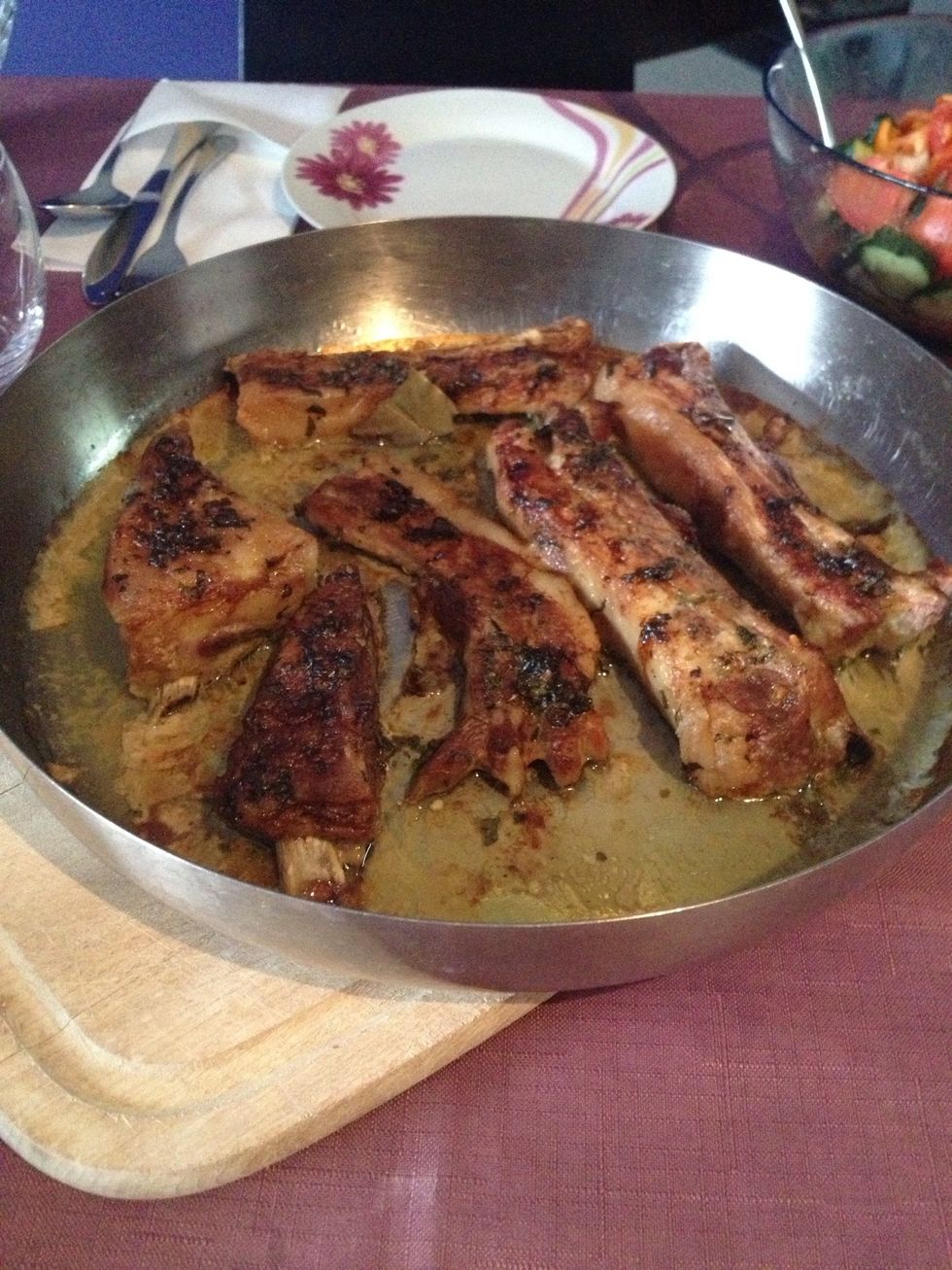 This is the final result.😃can be served with fresh herbs such as oregano or basil. Good luck.
4 pork rib
1 chili pepper
Parsley
Olive oil
Marjoram
Salt
Black pepper
1 Bay leaf