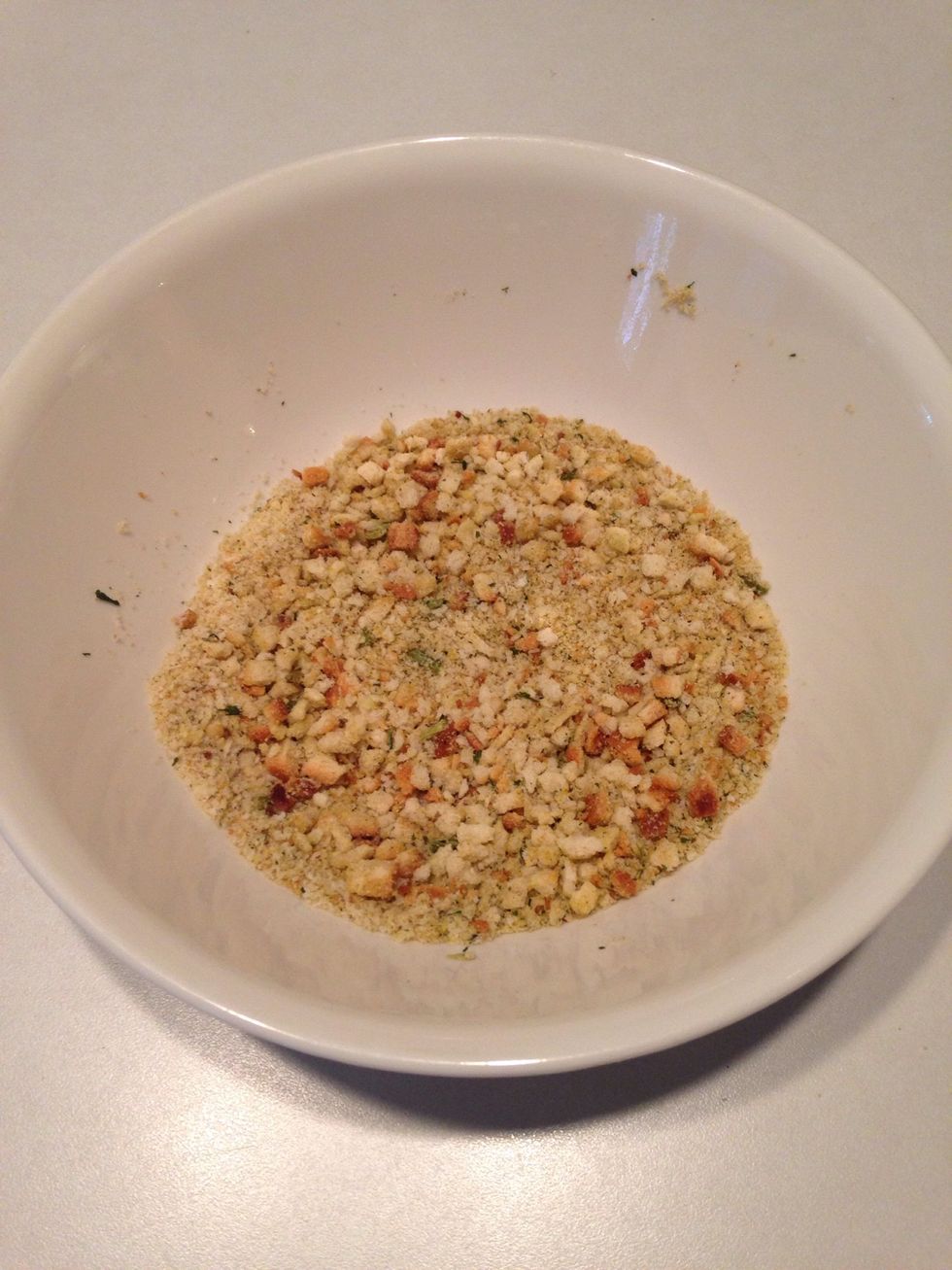 Pour bread crumbs in a shallow mixing bowl.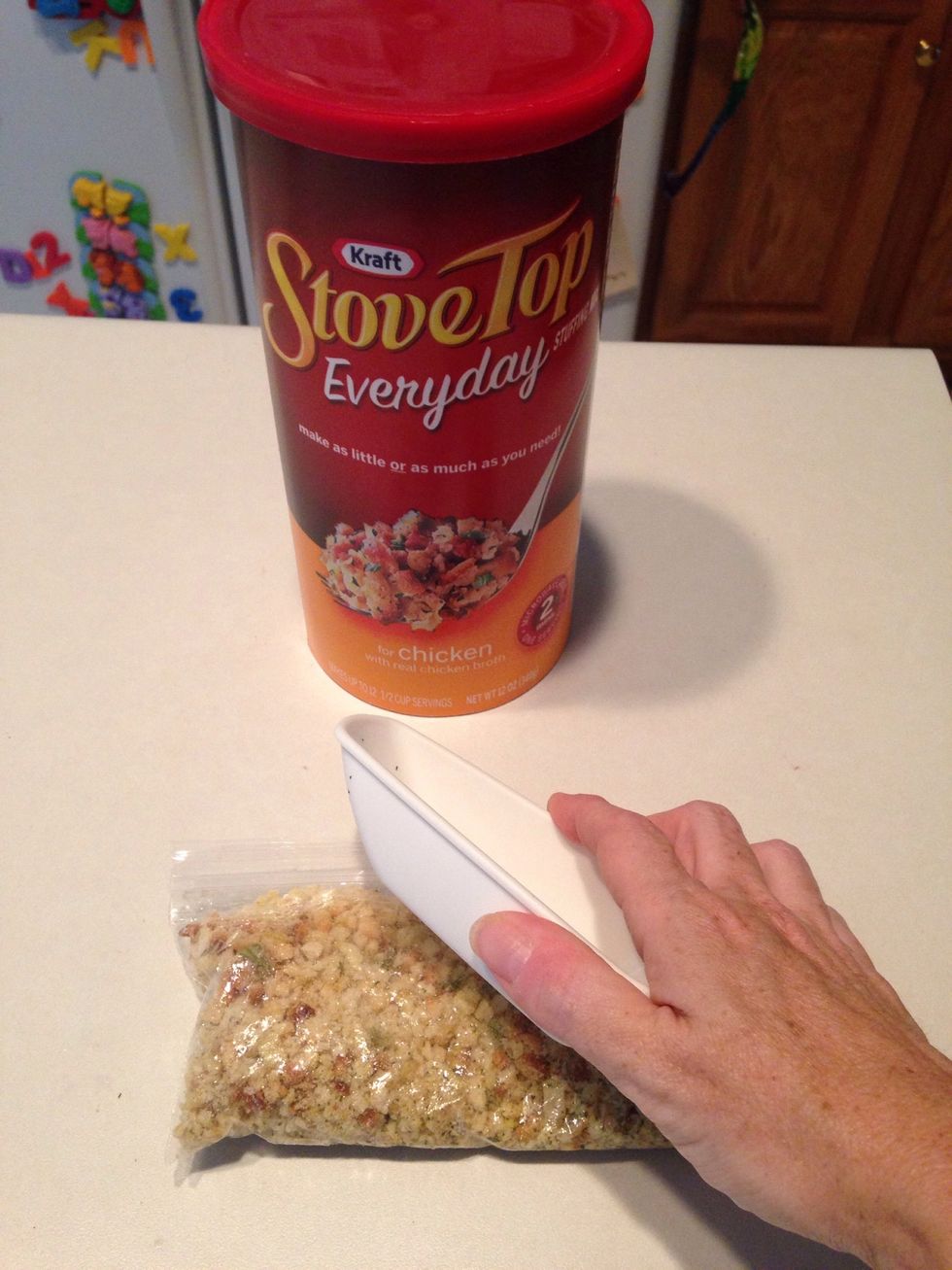 Confession: I didn't have any bread crumbs, so I used dry Stove Top Stuffing mixed with Panko bread crumbs, crushing it in a ziplock bag with the back of a measuring spoon.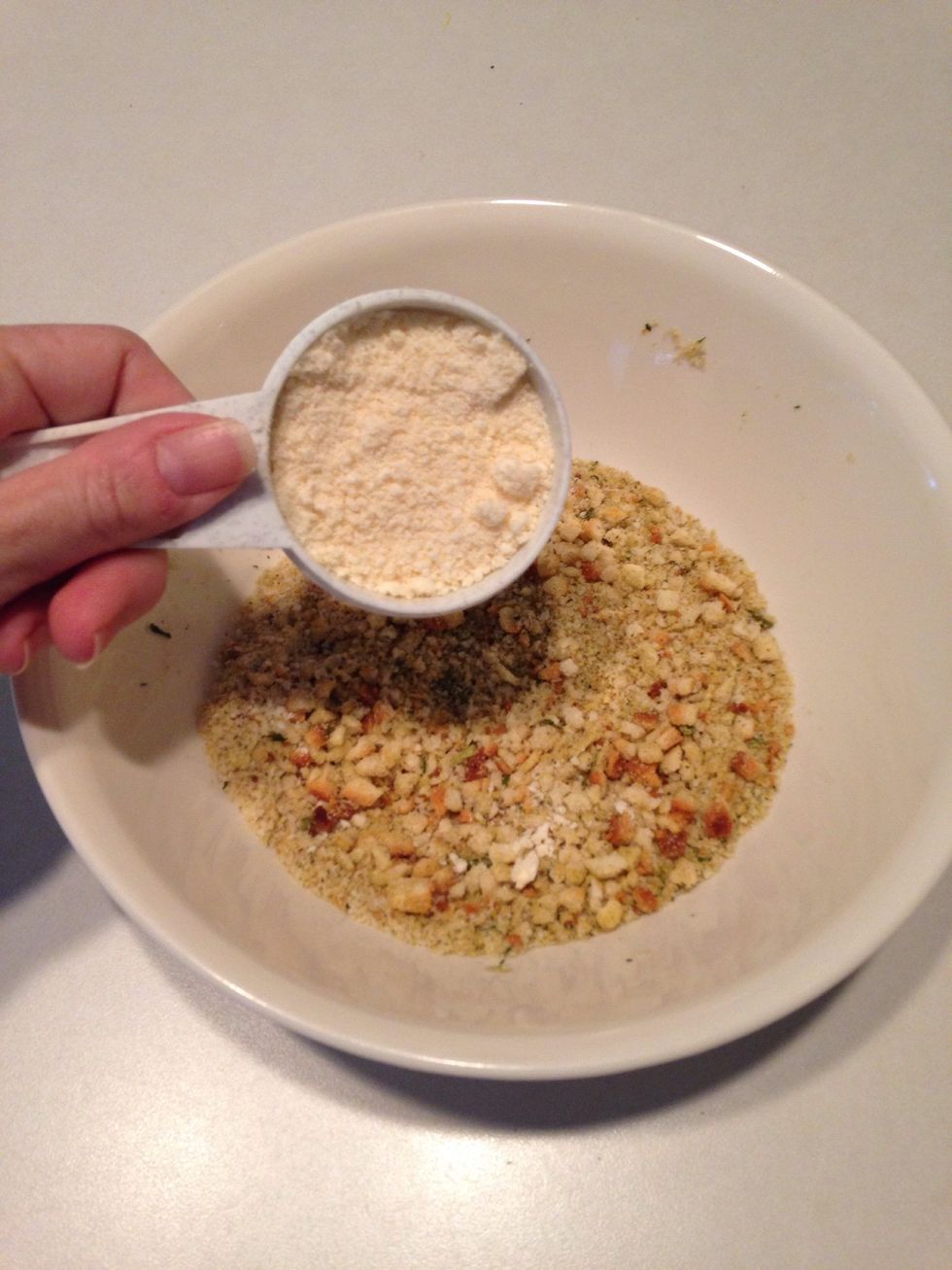 Add Parmesan cheese.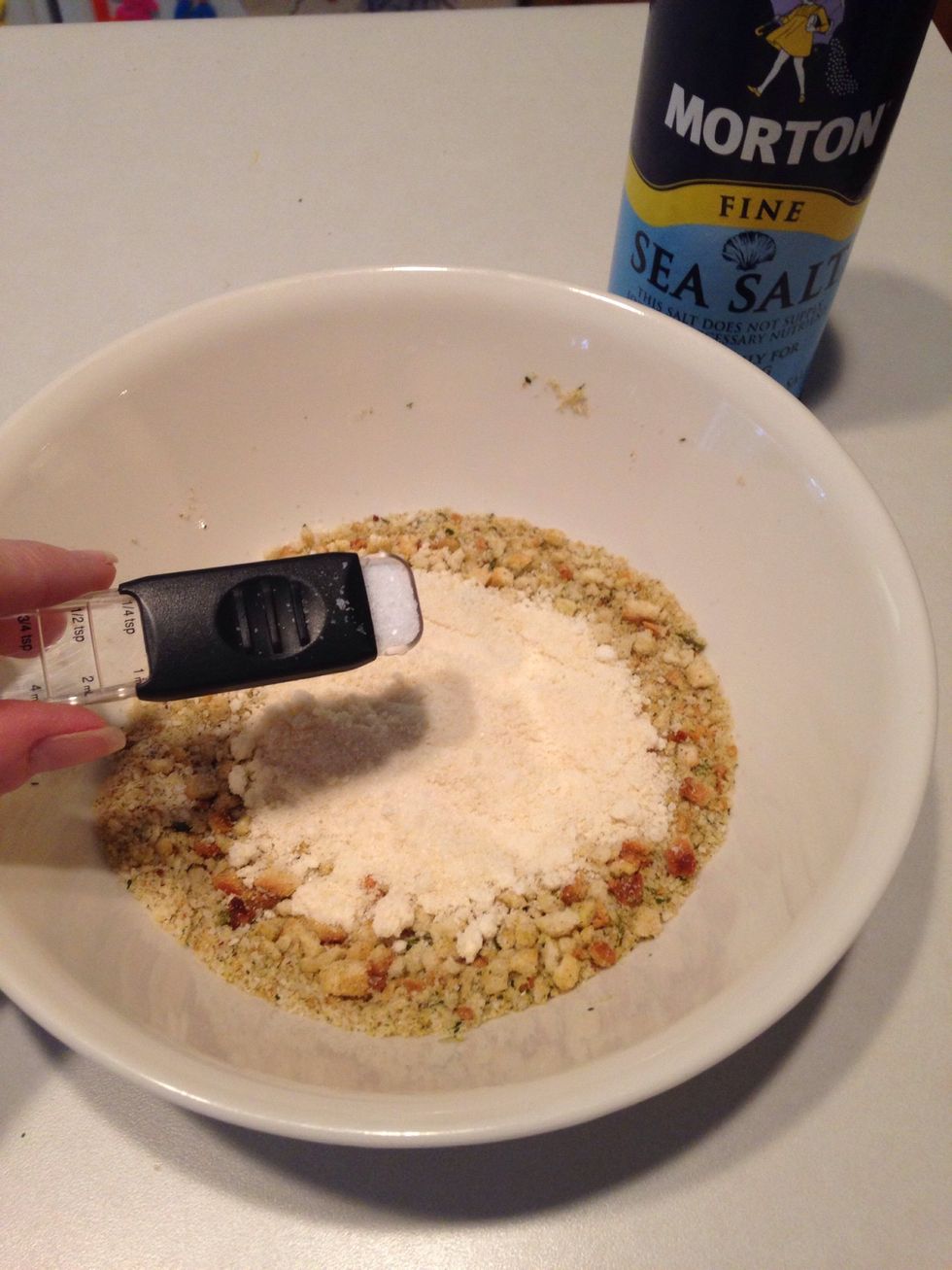 Add salt and pepper.
Add paprika.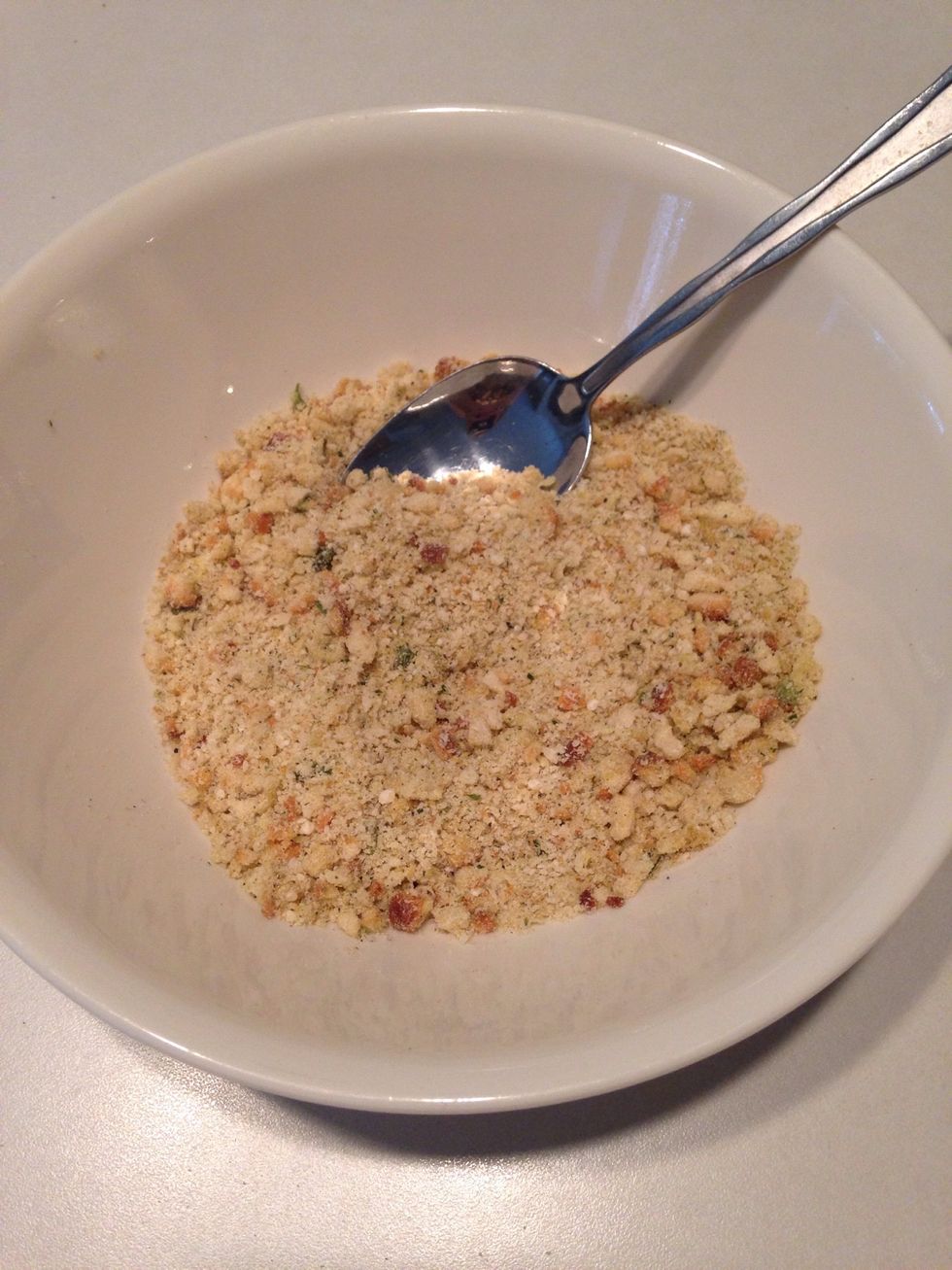 Mix well. Set aside.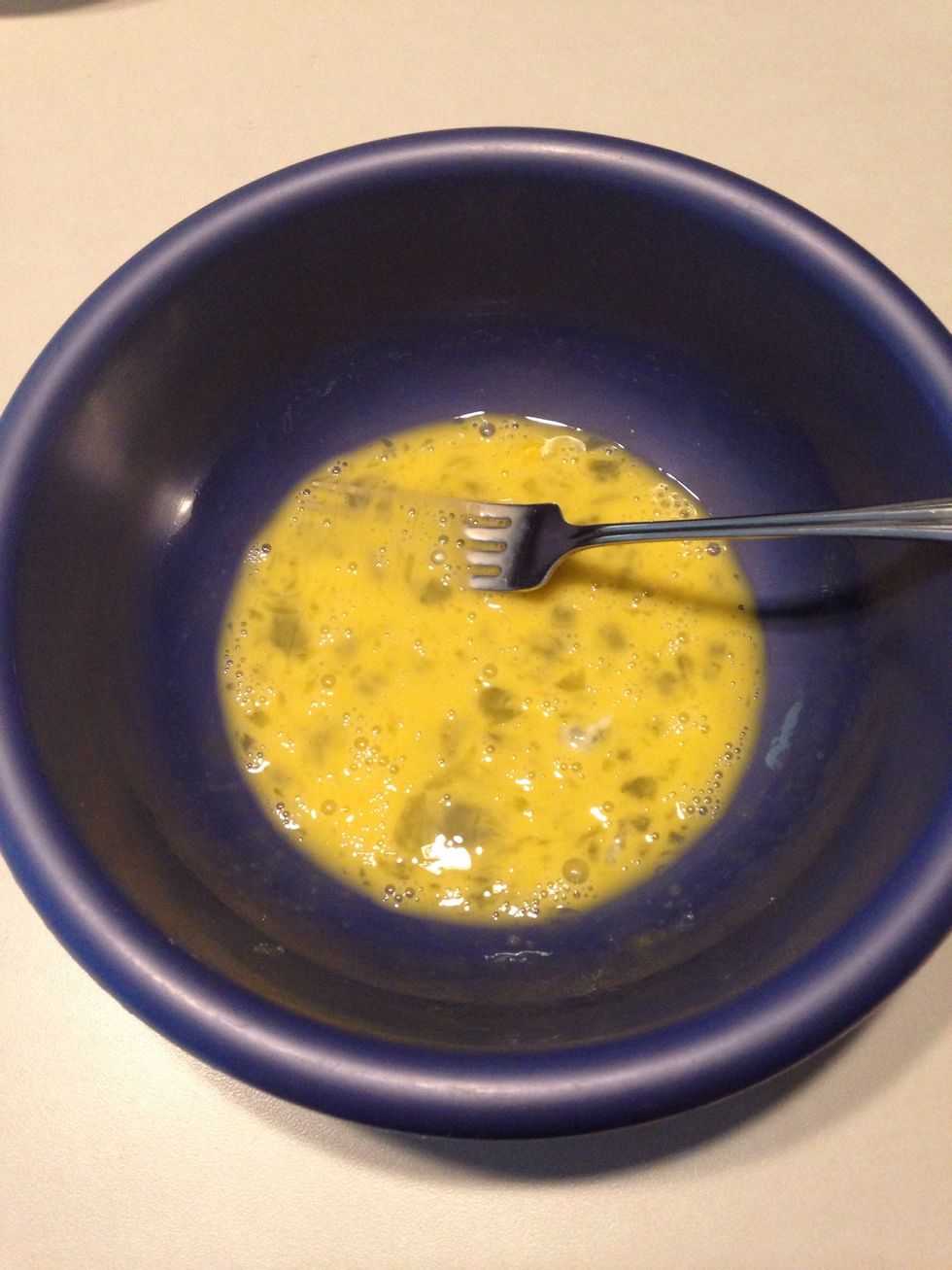 Whisk one egg in a separate bowl.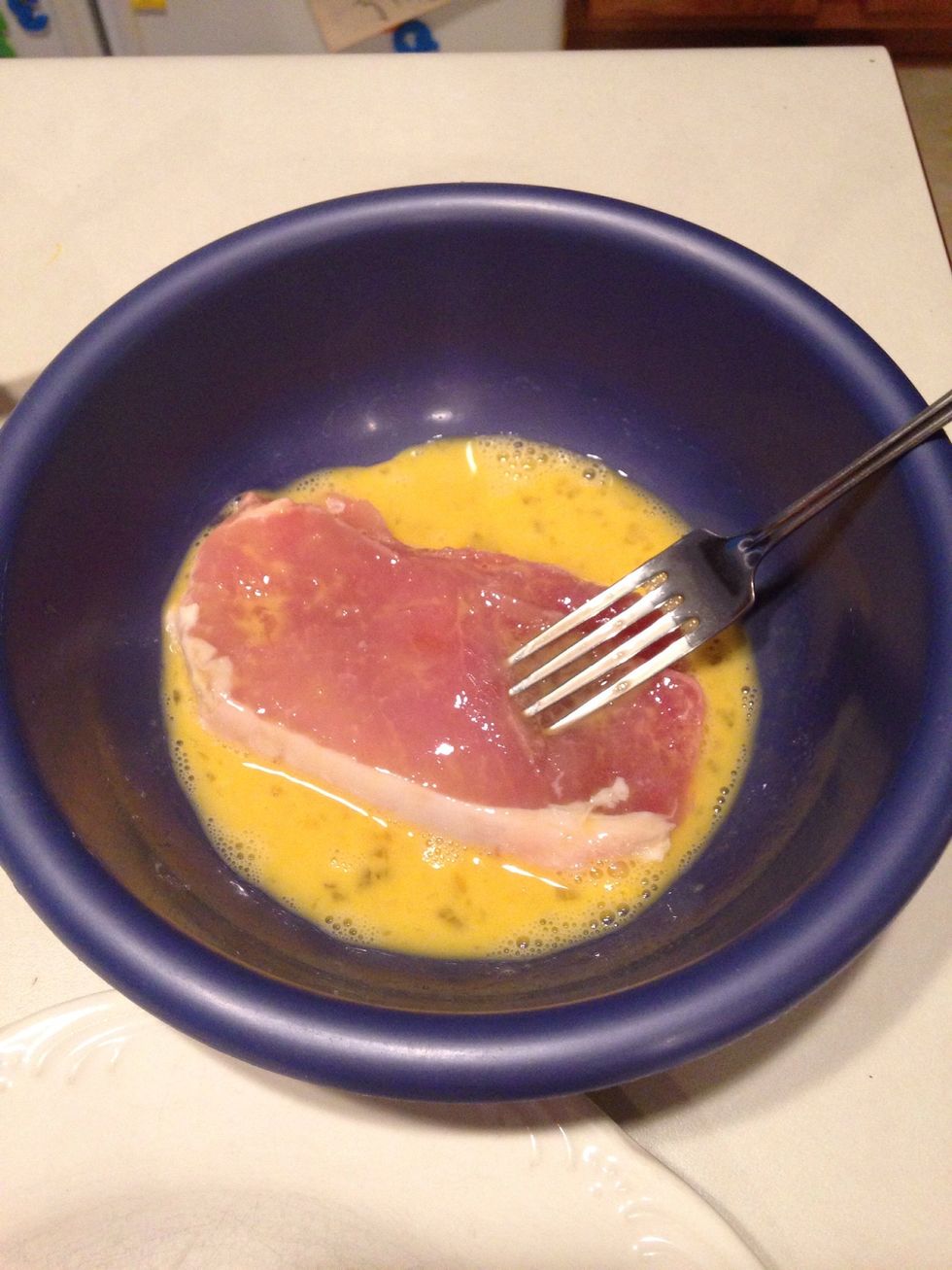 Coat pork in egg.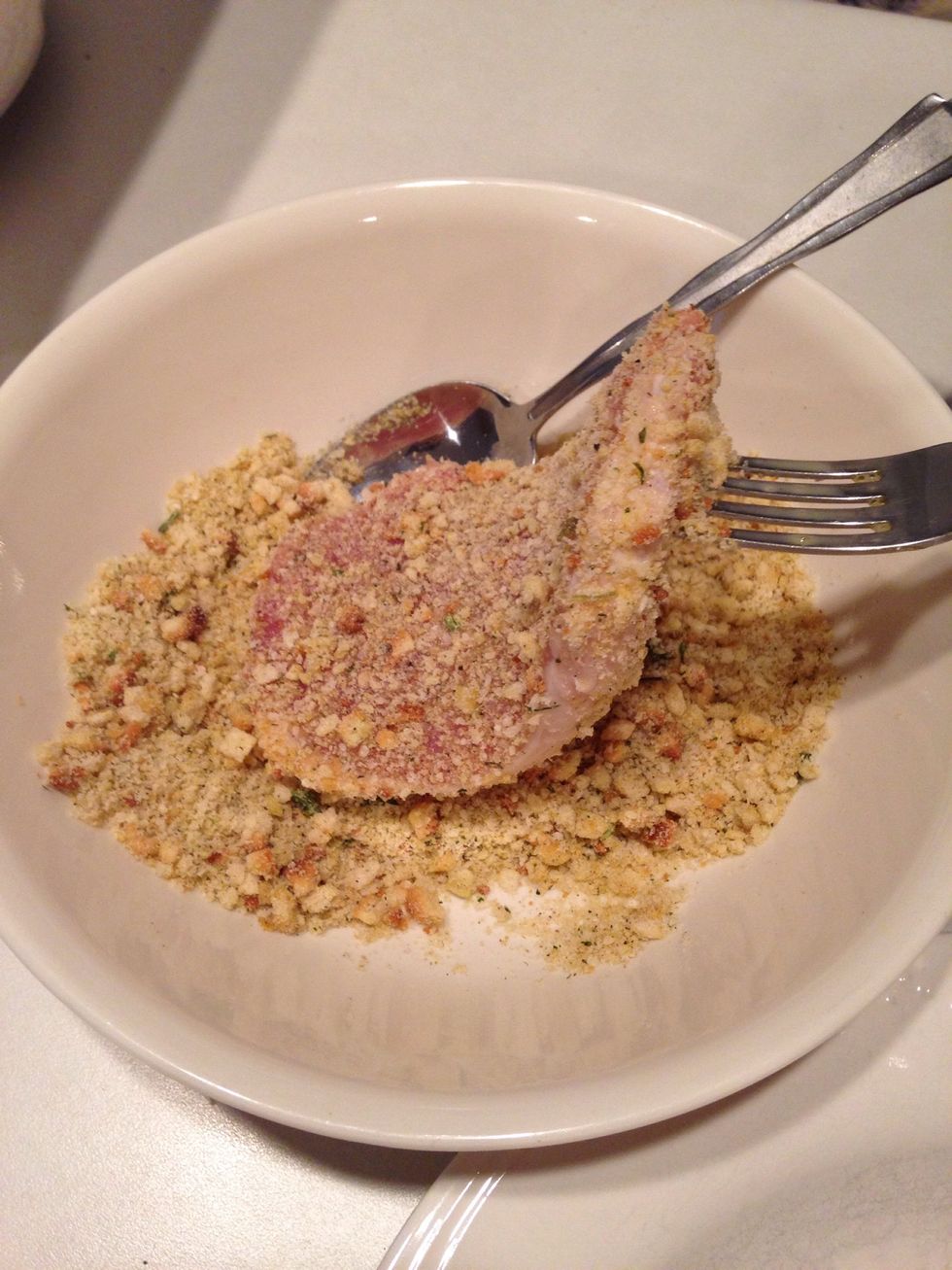 Transfer egg-coated pork to bread crumb mixture and coat well.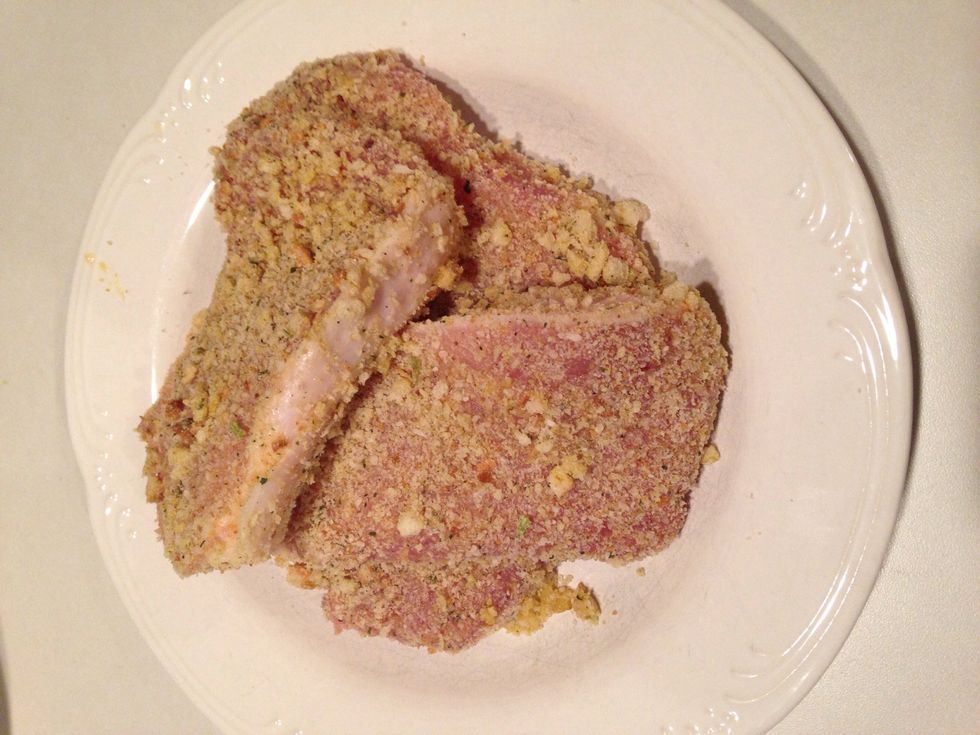 Repeat for all pork loins.
Heat oil in large pan over medium heat. Add pork.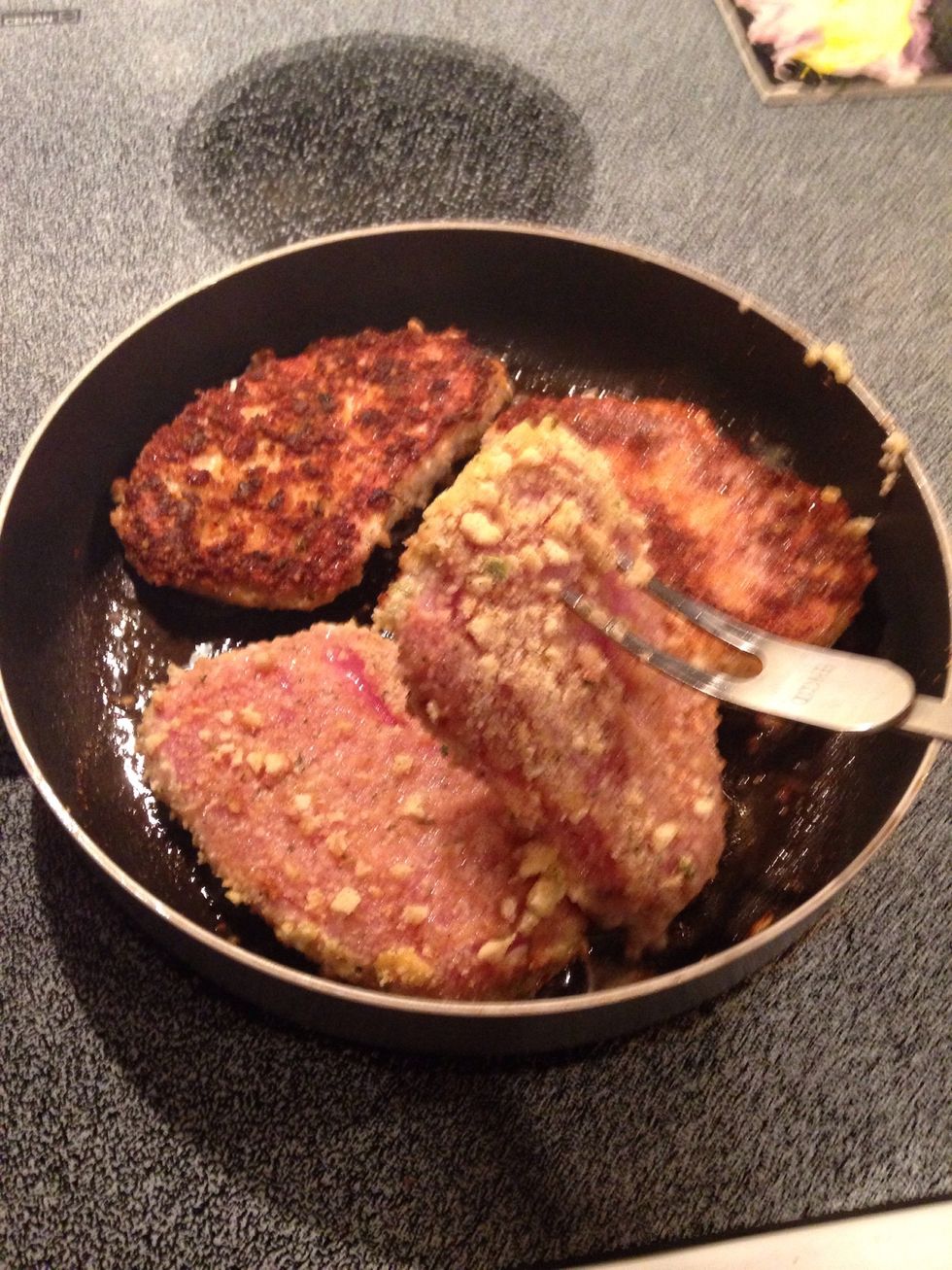 After 3-4 minutes, flip pork.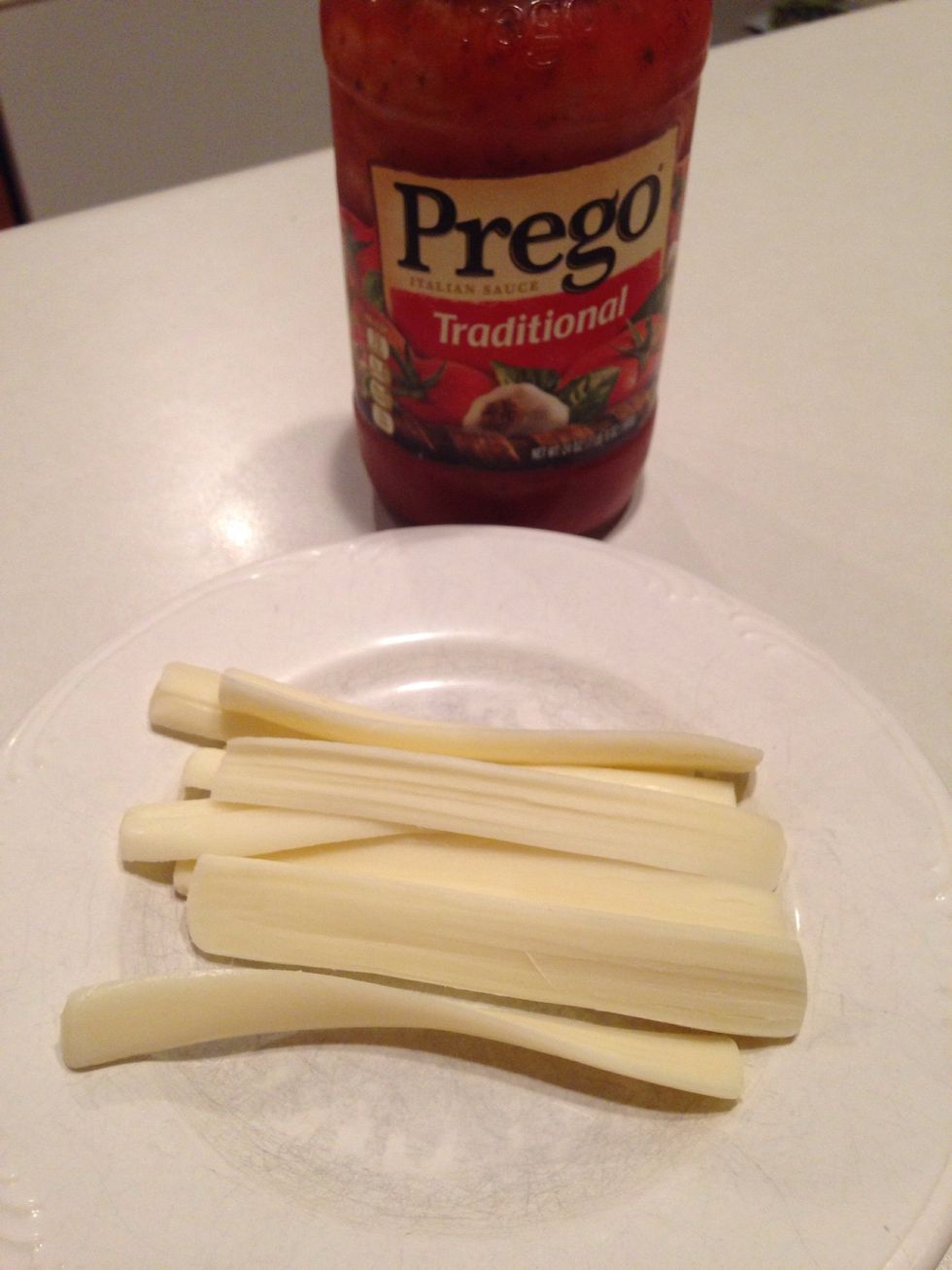 Gather cheese and spaghetti sauce. I didn't have any mozzarella slices, so I just sliced cheese sticks.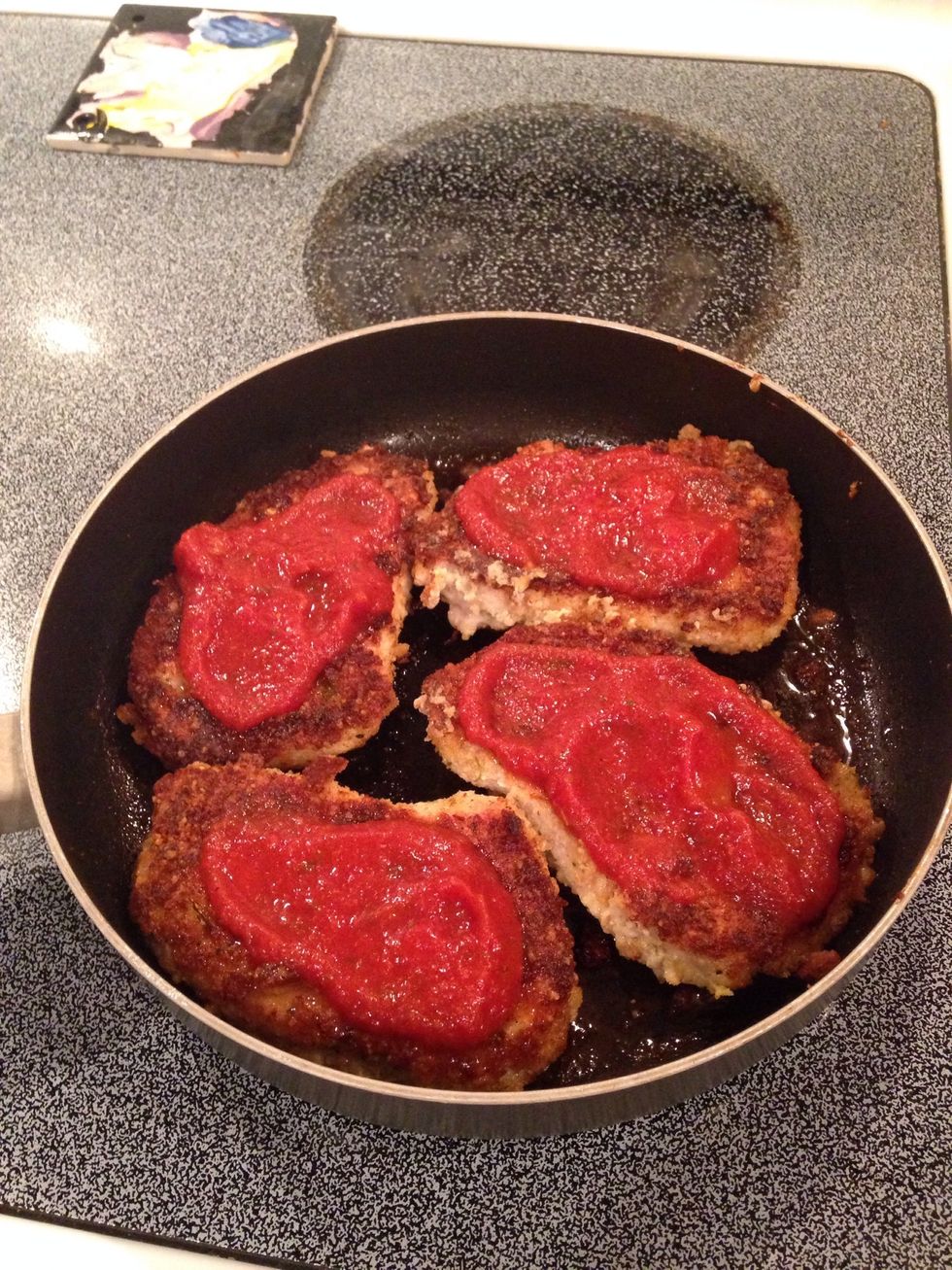 When pork is no longer pink on inside, remove from heat. Add some spaghetti sauce to the top of each pork loin.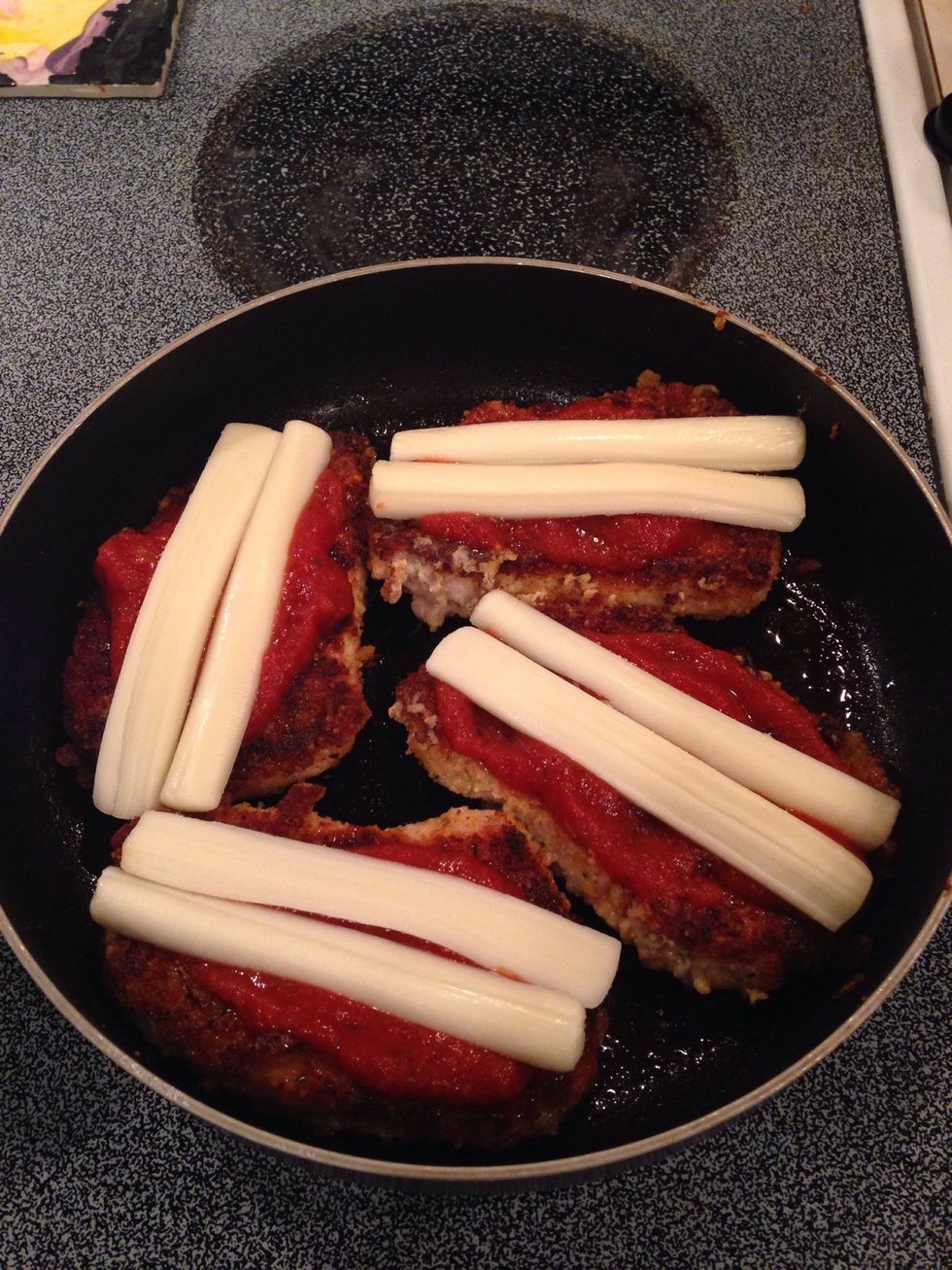 Add cheese.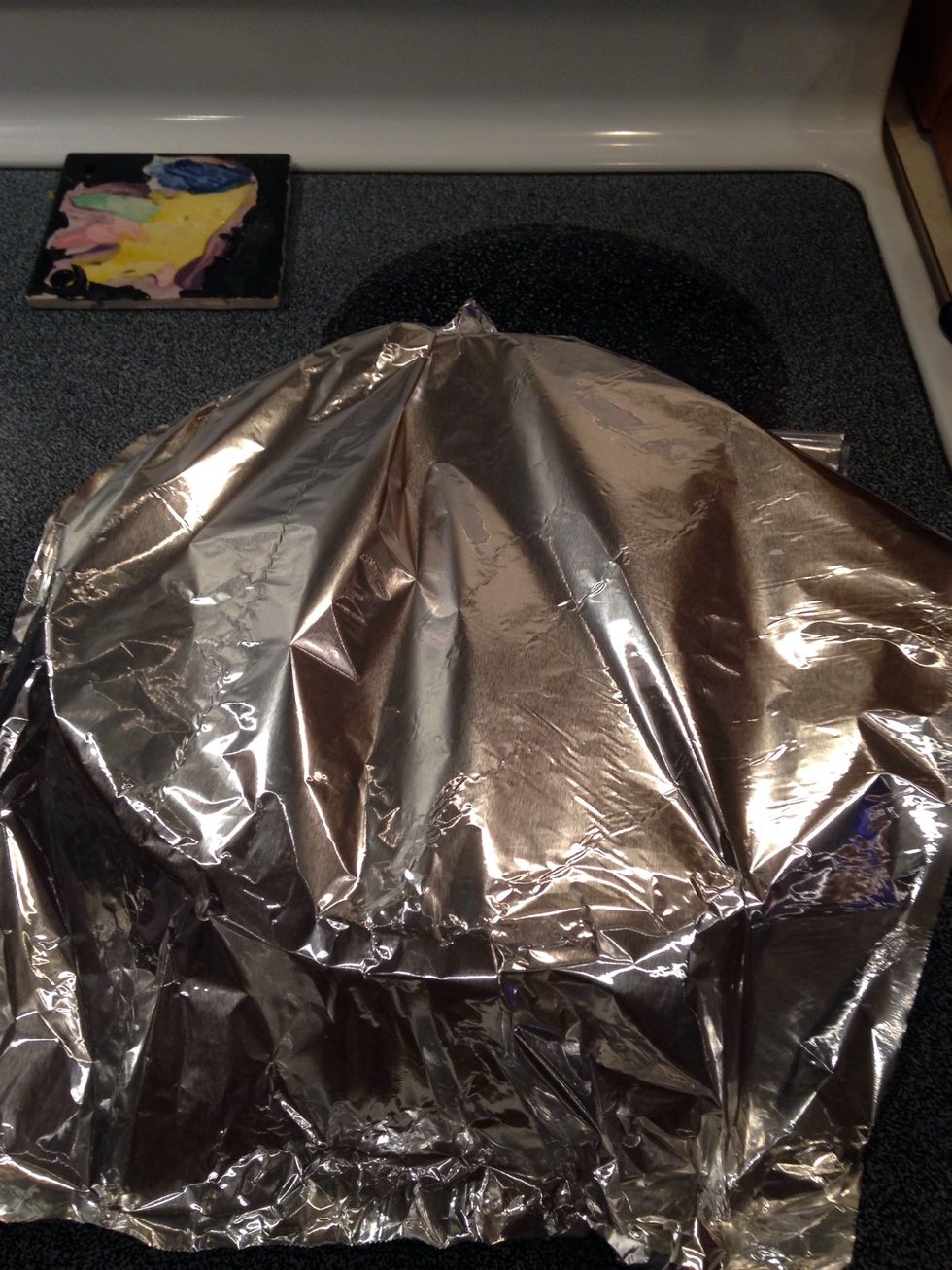 Cover with lid or aluminum foil for a few minutes to allow cheese to melt.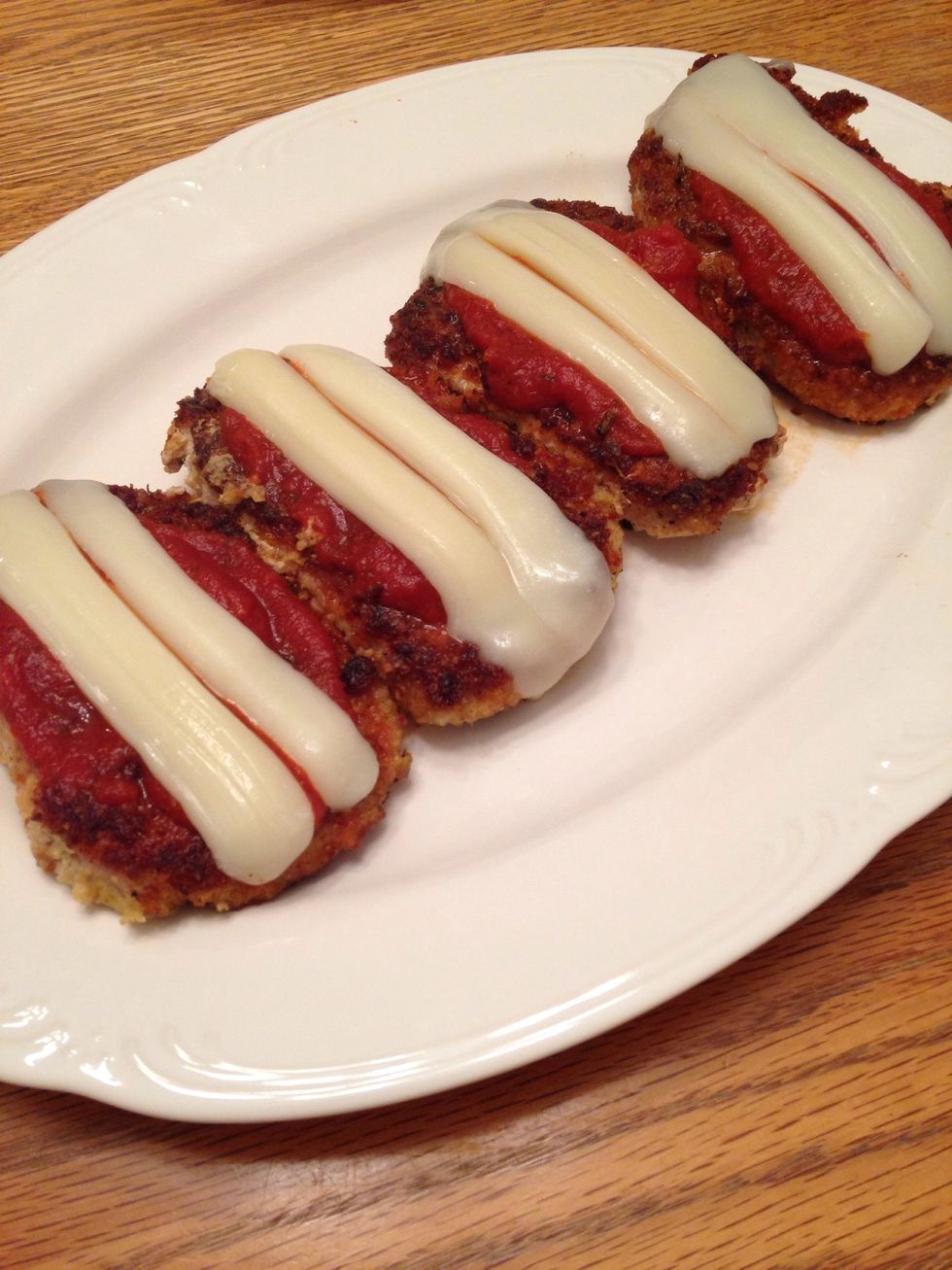 Serve and enjoy!
4.0 Boneless pork loins
1/2c Seasoned bread crumbs
1/4c Grated Parmesan cheese
1/4tsp Salt
1/8tsp Black pepper
1/8tsp Paprika
1.0 Egg
2.0Tbsp Vegetable oil
4.0 Slices mozzarella cheese